The Ultimate Natural Makeup Look That's Breaking Social Media!
Here's Your Guide to Achieving the Perfect Natural Glow
Posted on September 22, 2023
Written by: 100% PURE®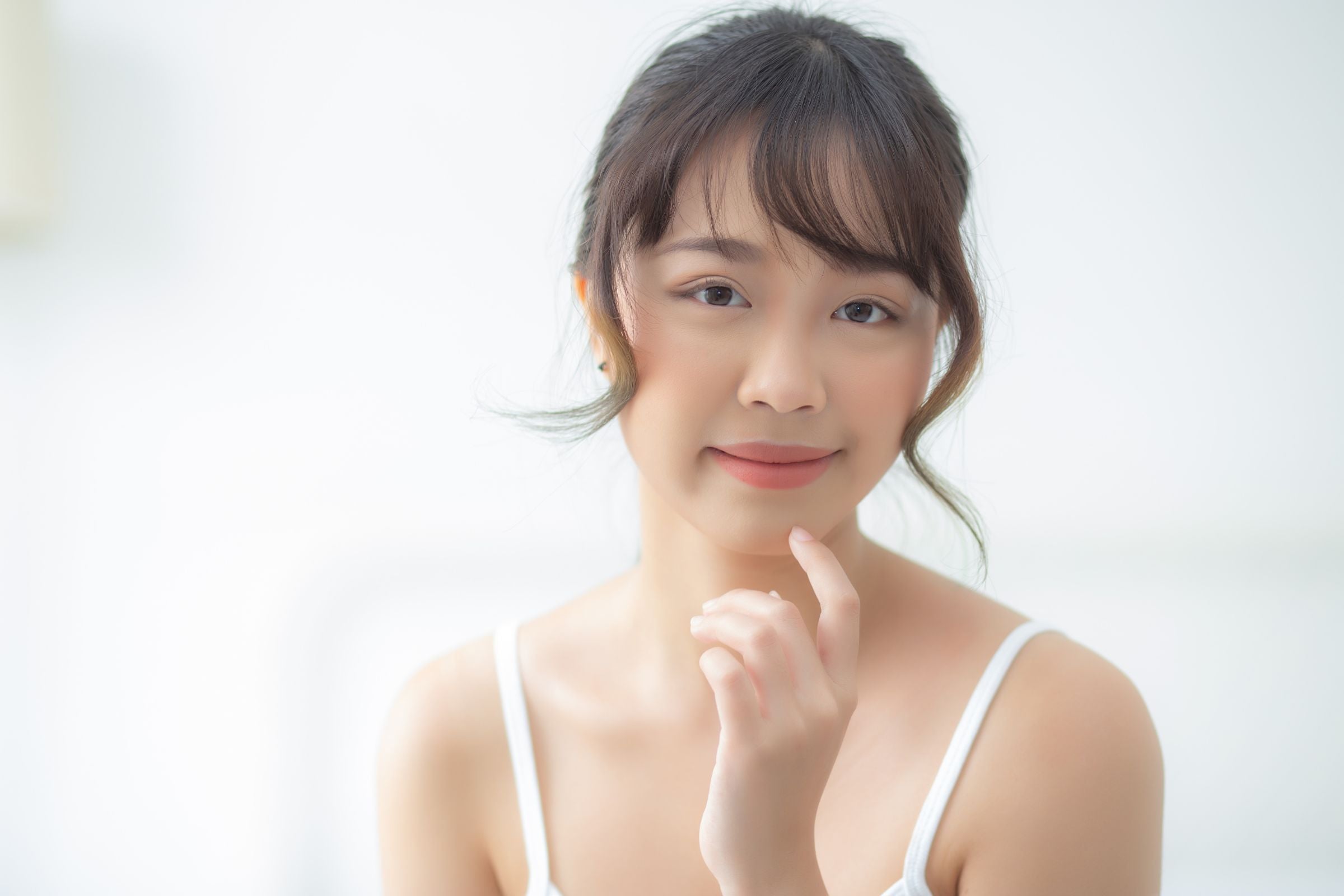 In the ever-evolving world of beauty, the way we perceive and approach makeup has seen countless shifts. From the daringly bold contours of the 80s, the glittery glosses of the 2000s, to today's multi-step Korean skincare routines, our beauty journey has always been a testament to our time. Now, as we venture deeper into the 21st century, there's a distinct change in the wind: a journey from layers of heavy makeup to the celebration of natural beauty. This transformation is not just a trend; it's a revolution, an ode to authenticity and embracing one's true self.
There was a time when makeup was all about transformation. The more dramatic the change, the better. Think theatrical contours, neon eyeshadows, and full-coverage foundations. While these bold styles have had their moments in the spotlight and still hold a special place in the world of artistry, the modern zeitgeist is gravitating toward subtlety. Today, we're witnessing a more profound connection to self-love and authenticity. The new beauty paradigm champions the idea that makeup shouldn't always conceal but should accentuate the natural beauty that lies beneath.
Why the Natural Makeup Look is Trending on Platforms like Instagram, TikTok, and YouTube
Social media platforms, with their vast reach and influence, are the new arbiters of beauty standards. They're not just reflecting trends; they're creating them. So, why is the natural makeup look stealing the show on Instagram, TikTok, and YouTube?
Democratization of Beauty: No longer is beauty confined to magazine covers or runways. With platforms like TikTok and YouTube, every individual becomes a creator. They share their genuine, everyday lives, making relatability a major trend. The natural look resonates with this authenticity.
Empowerment and Self-Acceptance: Today's generation prioritizes mental well-being and self-acceptance. With influencers and celebrities candidly sharing their bare-faced moments and skincare routines, they've set a tone that says, "It's okay to be you."
A Shift in Aesthetics: The algorithms favor content that people connect with. The sheer volume of likes, shares, and comments on minimalist makeup tutorials and routines proves that audiences appreciate simplicity and authenticity.
Practicality in Daily Life: Let's face it, not everyone has the time or inclination for a full-face beat every day. With work-from-home becoming the new norm for many, a fresh and light makeup routine that enhances one's features without going overboard is gaining popularity.
Environmental and Skin Health Concerns: The beauty community is becoming more aware of the environmental impact of products and the benefits of allowing the skin to breathe. A move towards clean beauty and lightweight products aligns with this consciousness.
The Philosophy Behind the Natural Makeup Look
The natural makeup look is not just a style; it's a philosophy. This philosophy pivots around the belief that every individual's face is a canvas of unique stories, textures, and features, and it deserves to be celebrated in the most authentic way possible.
At the heart of the natural makeup look is the celebration of imperfections. Instead of viewing blemishes, freckles, or scars as flaws to be concealed, the natural makeup approach embraces them as beauty marks. They are a testament to our experiences, challenges, growth, and individuality. Each supposed 'imperfection' becomes a focal point, an emblem of pride that narrates a silent yet profound tale of who we are. Rather than shrouding these marks, the natural makeup philosophy accentuates them, allowing them to shine in their raw beauty.
Striking a balance is essential in the natural makeup look. The objective isn't to create a new face but to amplify the beauty that's already there. It's about applying just enough product to bring out the vibrancy of the eyes, the rosiness of the cheeks, or the fullness of the lips without overshadowing their innate character. The idea is to work with, and not against, one's features. By using subtle shades that match or complement natural skin tones, and by employing techniques that work in harmony with individual facial structures, this approach ensures that the real you always shines through. It's about enhancement, not replacement.
In conclusion, the philosophy behind the natural makeup look is all about honoring and elevating the authentic self. It serves as a reminder that every freckle, every laugh line, and every unique feature is a signature of individuality, and there's nothing more beautiful than being unapologetically yourself.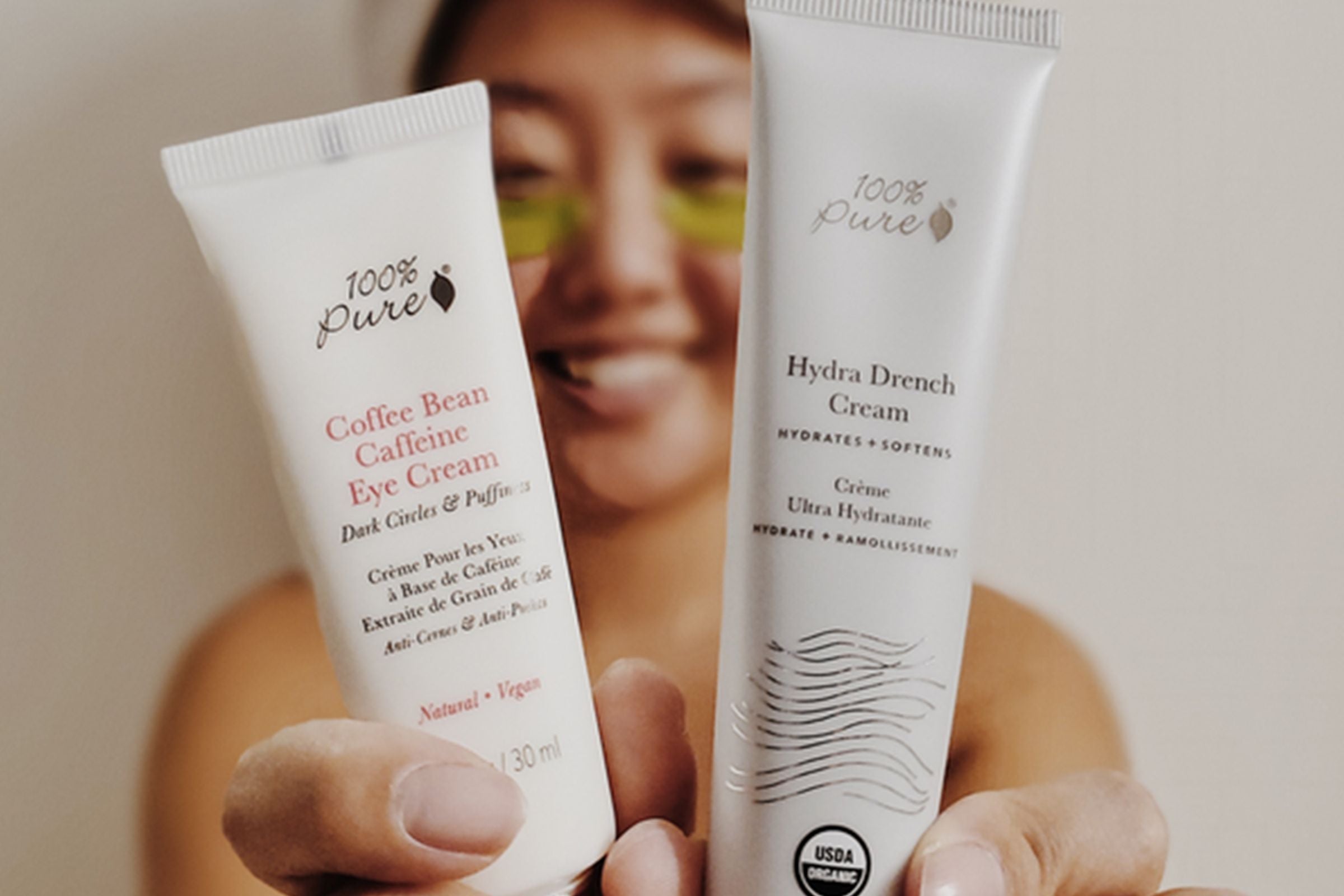 Starting with a Clean Canvas: Skincare is Key
Before you even think about makeup, the first step in achieving a radiant and natural look is to make sure your skin is in its best condition. Think of your face as a canvas - the better its condition, the more flawless the final artwork will be.
Hydration: The role of moisturizers and hydrating serums.
Our skin often loses its natural moisture due to various factors such as environment, stress, and even age. Hydrating serums and moisturizers play an essential role in replenishing this lost moisture, ensuring the skin looks plump, youthful, and glowing.
We recommend:
Hydra Drench Cream,
This gem is not just any ordinary face moisturizer. The Hydra Drench Cream is a lightweight formula that sinks into the skin without a trace, offering a hydration boost from omega fatty acid-rich gel water extracted from chia seeds. Regardless of your skin type, hydration is paramount. For those with an oily complexion, this cream alone does wonders. However, for the ones with drier skin, consider layering it with an oil-based moisturizer for that extra dose of hydration.
Rose Hyaluronic Acid Serum
Dive into the world of hydration with this balancing serum that incorporates rose hydrosol and hyaluronic acid. Not only does it restore the skin's elasticity and bounce, but the serum also brings soothing vibes to the table with botanical infusions of chamomile and calendula. No more redness or imbalanced moisture levels, thanks to the combined powers of beta-glucan and sodium PCA.
Sun Protection: Choosing lightweight SPFs for a non-greasy base.
Protecting your skin from harmful UV rays is non-negotiable. With the right products, you can ensure safety without the heaviness or greasiness that most sunscreens bring.
We recommend:
Green Tea SPF 30
A shield and nourisher rolled into one - the Green Tea SPF 30 sunscreen lotion ensures your skin is protected against harmful UV rays. Crafted with natural mineral zinc oxide, this sunscreen offers more than just protection. It harnesses the anti-aging properties of green tea, complemented by the antioxidant-rich vitamin E. Every application feels like a spa experience, with hydrating aloe and refreshing cucumber juice. The blend of oils from raspberry, avocado, olive, and rosehip ensures that your skin remains soft, moisturized, and ready for the day ahead.
Priming: Opt for illuminating primers for that inner glow.
A good primer acts like a bridge, ensuring that your skincare meshes well with your makeup. For a natural look, opt for primers that add an element of illumination to the skin.
We recommend:
Luminous Primer
Step into the spotlight with the Luminous Primer. Free from silicone, this antioxidant-rich primer doesn't just prepare your skin for makeup but also offers a host of benefits. With light-reflective pigments, expect a radiant glow that blurs imperfections and enhances the luminosity of your foundation. The presence of anti-aging resveratrol, vitamin E, and aloe ensures that your skin is nourished, hydrated, and ready to stun.
Achieving the ultimate natural makeup look is all about building layers. With these recommended products, you're not just putting on makeup; you're indulging in a skincare routine that ensures a glowing canvas ready for any makeup masterpiece.
Essential Products for the Ultimate Natural Look
Natural makeup is the key to showcasing your authentic beauty. It subtly enhances your features, letting the real you shine through without layers of overpowering color or texture. It's about refinement and subtlety, and choosing products that blend seamlessly with your skin, rather than overshadowing it. Here's a guide to the best products to achieve that ethereal, natural glow.
Foundation/BB Cream: Light to medium coverage options.
Fruit Pigmented® Full Coverage Water Foundation
This hydrating foundation delivers flawless full coverage with a satin, slightly dewy finish for a natural glow. Infused with anti-aging ingredients and superfruit oils, it promotes softer skin while sustaining moisture. Colored with nutrient-rich plant and fruit pigments, it guarantees a flawless complexion.
BB Cream
A cruelty-free hydrating formula, offering luminous skin with light to medium coverage. Its light-reflective mineral pigments ensure a soft, natural glow, perfect for those who prefer minimal makeup.
Concealer: Spot concealing without going overboard.
Fruit Pigmented® 2nd Skin Concealer
A luxurious, silky concealer infused with hydrating olive squalane. Perfect for spot concealing, highlighting, or overall coverage, it gives a soft satin finish, mimicking your skin's natural texture.
Blush & Bronzer: Achieving a sun-kissed, healthy flush.
Fruit Pigmented® Blush
Gift your cheeks with a natural flush of color. Rich in antioxidants, this formula softens skin and is available in versatile shades, thanks to natural pigments from fruits.
Cocoa Pigmented Bronzer
Get that sun-kissed glow with natural pigments from cocoa, coffee, and berries. The addition of luminescent minerals and gemstones provides a subtle shimmer, while vitamins nourish the skin.
Highlighter: The art of subtle, dewy radiance.
Fruit Pigmented® Gemmed Luminizer
Radiant powder highlighters made with light-reflecting minerals and gemstones ensure a luminous skin. With skin-softening ingredients, these luminizers promise an irresistible glow.
Luminating Creme
A multitasking highlighter for a soft, radiant glow. It's based on hydrating aloe juice and nourishing oils, ensuring a smooth finish.
Eyebrows: Emphasizing natural shape and thickness.
Long Last Brows
Perfect for shaping, filling, and perfecting. Natural pigments ensure a natural look, while conditioning ingredients promote healthier brow growth.
Green Tea Fiber Brow Builder
Elevate your brows with this lightweight gel. The natural pigments, paired with volumizing fibers, provide definition and promote healthy growth.
Mascara: Choosing ones that offer a 'lash lift' without clumps.
Maracuja Mascara
Infused with Maracuja oil, this mascara smoothly coats lashes without clumping. The conditioning formula enhances volume and delivers dramatic yet natural-looking volume.
Lips: Tinted balms and glosses that enhance natural lip color.
Fruit Pigmented® Lip Gloss
Get glamorous shine with these moisturizing and antioxidant-rich lip glosses. Available in various silky, semi-sheer shades.
Fruit Pigmented® Lip Glaze
Nestled between a lip balm and lipstick, these lip glazes moisturize and soothe dry lips. The semi-gloss formula gives a sheer wash of color, ensuring nourished and soft lips.
Embracing a natural makeup look is about choosing products that complement rather than mask. With these selections, you're well on your way to a radiant, yet understated, beauty that's truly timeless.
Newsletter
Subscribe
for more blog updates and exclusive discounts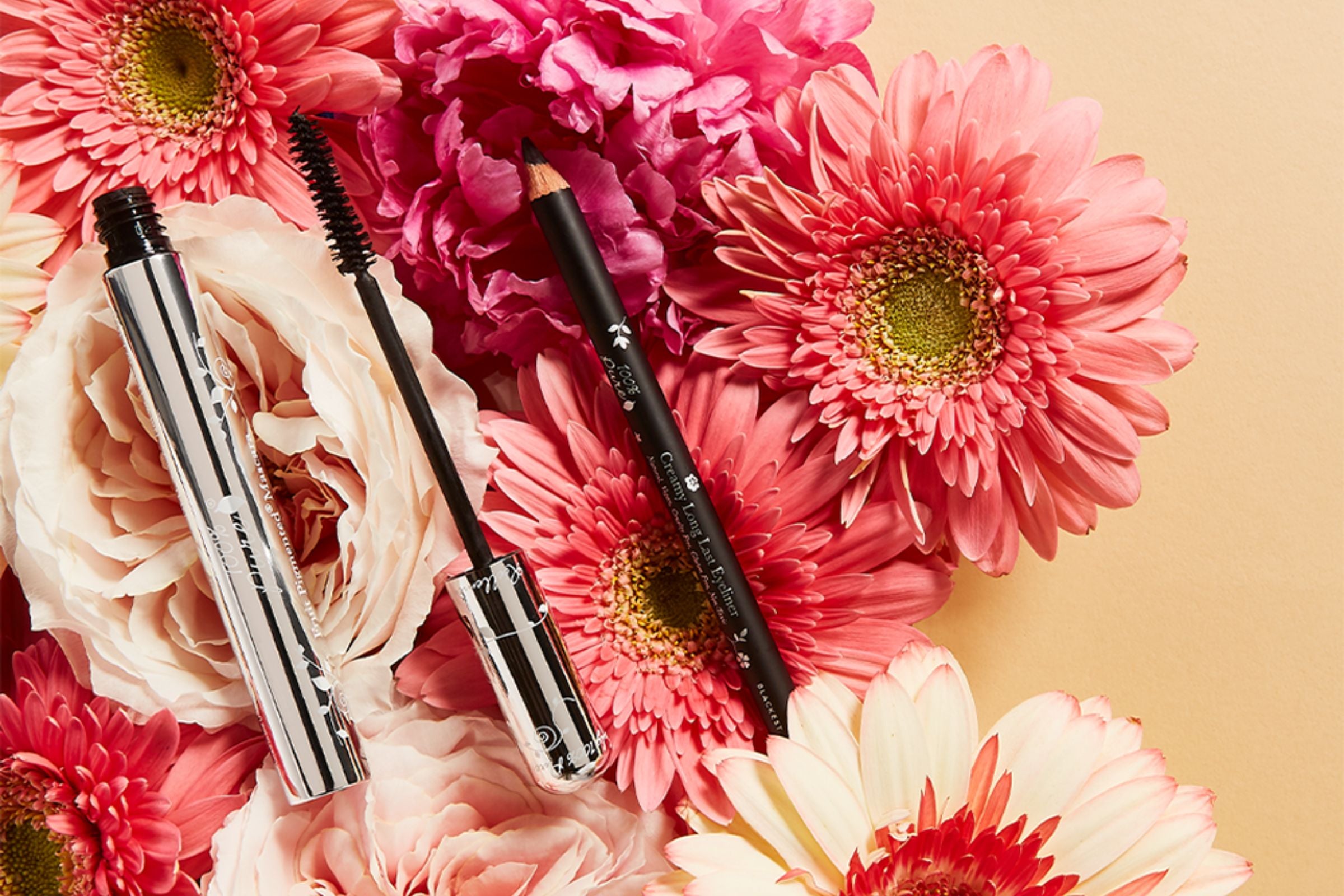 Application Techniques to Master
Achieving the ultimate natural makeup look involves not just the right products but also the expertise in applying them. When done correctly, your makeup can enhance your natural beauty without looking overdone or cakey. Here are some essential techniques to perfect that au naturel look:
Fingers vs. Tools: When and how to use each for a natural finish.


Fingers: The warmth of your fingers can help to melt and blend certain products seamlessly into the skin. This is particularly true for creamy formulas like concealers, cream blushes, and some cream-based eyeshadows. Using a tapping motion, gently blend the product into your skin, letting the natural heat of your fingers meld it for a flawless finish. This method is perfect for places where you want sheer coverage or a dewy look, like the high points of your cheekbones.

Tools: Brushes and sponges are invaluable for a polished, even application. For foundation, use a dense, flat-topped brush or a damp makeup sponge (like a beauty blender) to press the product into your skin for a natural finish. Fluffy brushes are great for powders, blushes, and bronzers, helping to distribute the product evenly without overloading the skin. Remember to regularly clean your tools to prevent product buildup and potential skin breakouts.

Layering: Building products for longevity without cakiness.


Start Light: Begin with a thin layer and gradually build up. This is especially crucial for foundations and concealers. A thin layer provides a more natural look and ensures that the product won't settle into fine lines or appear heavy on the skin.

Mix Textures: Combining liquid and powder products can help to lock in the look while still appearing fresh. For instance, set a liquid foundation with a translucent setting powder, or top a cream blush with a powder one for added longevity.

Blend Well: No matter how many layers you apply, blending is the key. Each layer should seamlessly merge into the next, eliminating any visible lines or harsh edges.

Setting: Keeping it fresh and ensuring longevity.


Setting Sprays: These are your final sealants. Choose a formula based on your desired finish—matte, dewy, or natural. A good setting spray locks in your makeup, preventing it from moving around throughout the day.

Setting Powders: For areas prone to creasing, like under the eyes or around the nose, lightly dab on a translucent setting powder. It helps in absorbing excess oil and ensuring your makeup doesn't slide off.

Remember the Balance: It's easy to overdo it with setting products in the quest for longevity. However, for a natural look, less is often more. Use setting products sparingly, focusing on areas where you need them most.

Mastering these techniques will not only enhance your natural beauty but will also ensure that your makeup remains fresh and flawless throughout the day. The ultimate goal is to highlight your features subtly, letting your true self shine through.
FAQs About the Natural Makeup Look
How long does it typically take to achieve this look?
The natural makeup look can usually be achieved in about 10-15 minutes, depending on individual preferences and techniques. Since the focus is on enhancing natural features rather than creating a dramatic transformation, the steps involved are often fewer and simpler. However, the time can vary depending on the products used and the specifics of the look you're aiming for.
Can I adapt the natural makeup look for special occasions?
Absolutely! The beauty of the natural makeup look is its versatility. For special occasions, you can elevate the look by adding a subtle shimmer eyeshadow, a slightly bolder lip shade, or a touch of highlighter on the high points of your face. Remember, the goal is to enhance your natural beauty, so even with a few added steps, the overall look remains fresh and glowing.
How do I transition from a full-glam routine to a natural one?
Transitioning from a full-glam routine to a natural one can be a gradual process. Here are some steps to help you make the shift:
Start with Skincare: A healthy and well-moisturized base often requires less makeup. Focus on a solid skincare routine that addresses your skin's needs.
Opt for Lighter Coverage: Swap out full-coverage foundations for tinted moisturizers, BB creams, or light-coverage foundations. These allow your skin to show through while providing an even tone.
Simplify the Eye Makeup: Instead of dramatic eyeshadows, choose neutral shades close to your skin tone. A swipe of mascara and a hint of eyeliner can be enough for the eyes.
Go for Natural Brow Looks: Instead of heavily filled-in brows, opt for brow gels or pencils to lightly fill in gaps and shape the brows.
Choose Subtle Lip Shades: Swap bold lip colors for shades closer to your natural lip color or go for soft glosses.
Remember, the transition is about finding what feels right for you. It's okay to incorporate elements of your full-glam routine into your natural look until you find a balance that you love.
Is the natural makeup trend suitable for all skin types and tones?
Yes, the natural makeup trend is universally flattering and suitable for all skin types and tones. The key is to select products that complement and address the specific needs of your skin. For instance:
For Dry Skin: Opt for hydrating primers, dewy-finish foundations, and cream-based blushes and highlighters.
For Oily Skin: Matte-finish products and oil-free primers will be your best friends.
For All Skin Tones: The market today offers a vast range of shades for every skin tone. It's essential to choose foundation, concealer, and other base products that match your skin tone precisely to maintain the natural aspect of the look.
The beauty of the natural makeup trend is that it celebrates and enhances individuality. So, regardless of skin type or tone, it's all about finding products that make you feel confident and radiant in your skin.
Conclusion
In today's digitally-driven world, where filters and Photoshop have blurred the lines between reality and fantasy, there's a refreshing and profound sense of empowerment that stems from embracing one's natural beauty. The ultimate natural makeup look isn't just about subtlety or minimalism; it's a testament to the beauty that lies within each of us, untampered and raw.
Choosing to sport a natural look is a bold statement in itself. In an age where imperfections are often masked, and the quest for perfection sometimes feels unending, opting for a more genuine representation of oneself is both brave and liberating. The beauty of the natural look is its universality – it doesn't discriminate. Whether you have freckles, scars, uneven skin tone, or any other unique feature, the natural makeup look celebrates them all, making them a part of your beauty story.
This emerging trend is not just about makeup techniques or products; it's a movement that redefines beauty standards. It serves as a reminder that beauty is not homogeneous or defined by societal norms. In the age of filters and Photoshop, it offers an alternative narrative, one that focuses on authenticity and individuality. It's a reminder that we don't need to hide or conform but can shine brightest in our skin.
By embracing the ultimate natural makeup look, we aren't merely adopting a makeup trend. We are making a conscious decision to celebrate ourselves just as we are, to break free from the shackles of unrealistic beauty standards, and to step into the world with confidence and pride in our authentic beauty. In this journey of self-love and acceptance, the most potent statement we can make is showing the world our true selves, proving that genuine beauty indeed lies in the eyes of the beholder.
We carefully hand-select products based on strict purity standards, and only recommend products we feel meet this criteria. 100% PURE™ may earn a small commission for products purchased through affiliate links.
The information in this article is for educational use, and not intended to substitute professional medical advice, diagnosis, or treatment and should not be used as such.
Sign up to our email newsletter for more blog updates and exclusive discounts.
< Older Post | Newer Post >