10 Moisturizing Products You Need for Winter
The best products for dry skin to help you through winter
Posted on December 13, 2021
Written by: 100% PURE ®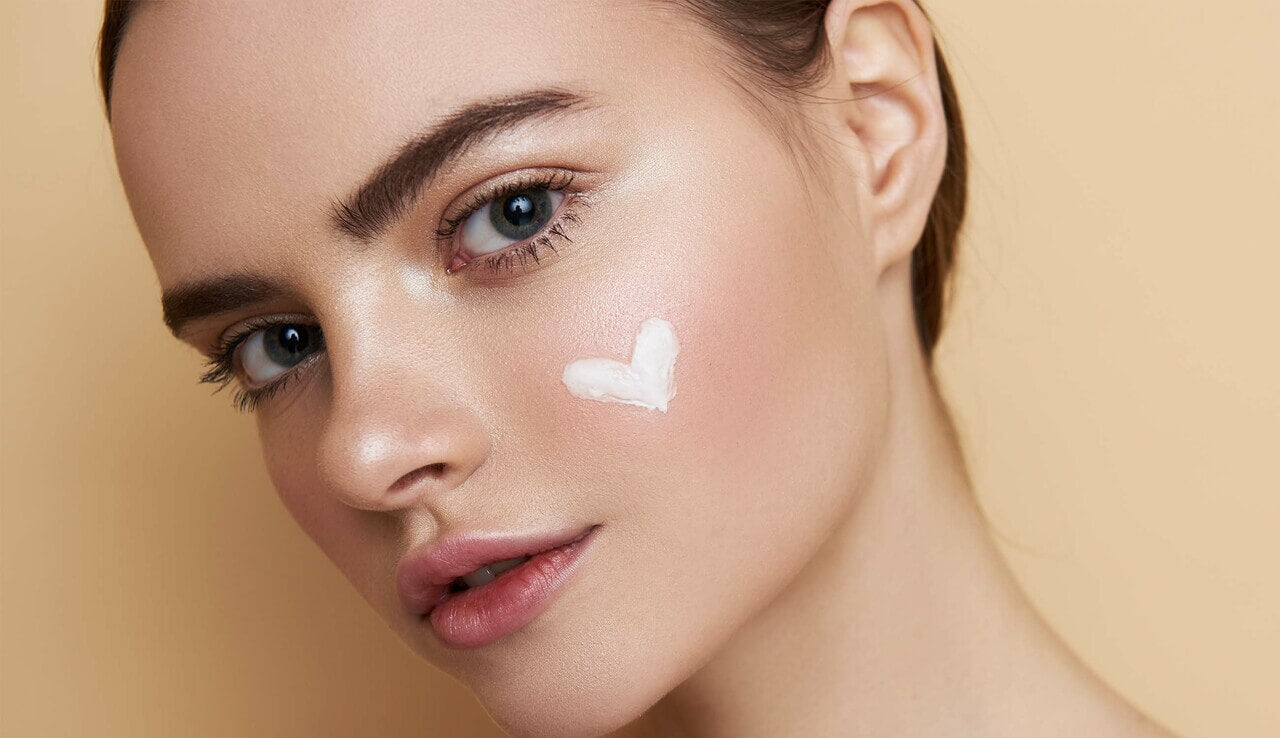 There's so much to love about the winter season, but dry skin is not one of them. Unfortunately, though, it tends to come with the territory.
The type of winter dry skin we're talking about is uncomfortable and hard to ignore. It causes roughness and flaking – in some cases even small tears or rips in the skin. This can leave some of our most high-traffic spots like hands and knuckles, and sensitive spots like the eyes and nose, feeling chapped and sore.
We went in search of the best products for dry skin and have a full list of goodies to share. Here's what we're using to stop dry winter skin.
What Causes Winter Dry Skin
Not all dry skin is the same. Take for example the differences between facial skin on the dry end of the spectrum versus dry winter skin on the body. Faces that are dry are typically suffering from an imbalance of moisture; losing the ability to keep moisture locked in the skin, causing it to feel dry below the surface.
Dry winter skin is mostly caused by external factors, like temperature and humidity. Usually year-round, at most the air indoors has low to moderate humidity.
In cold climates, we're experiencing less humidity in the outdoor environments which can be harsher on our skin. This lack of moisture puts added pressure on our bodies to keep our skin hydrated because there's no support from the natural humidity in the air.
Add to the lack of humidity the artificial heat indoors which can also lead to dry skin, as well as frequent handwashing and stripping skin care products, and we can see why our skin is crying out for help. Then we have to consider what heat styling and hot showers do to our hair – yikes! Colors and curls especially could be feeling dry during winter because these hair types particularly need moisture to thrive.
To care for our tresses and of course, our largest organ, we're adapting our skin care regimen to include the best products for dry winter skin. These healing, soothing, and protective ingredients should have us good as new by our New Year's kiss.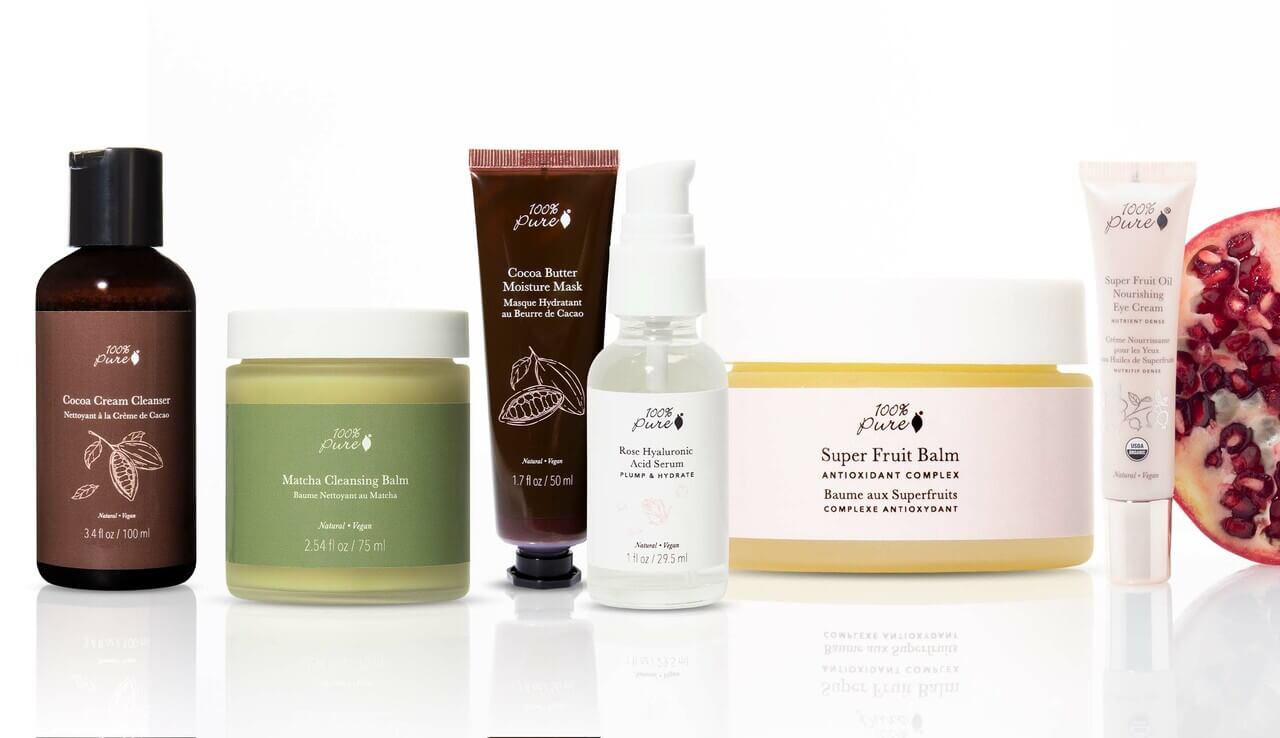 10 Head-to-Toe Best Products for Dry Skin
#1: Cocoa Cream Cleanser
This simplified, creamy face wash treats our skin with love, starting with a moisture-retaining glycerin base. We're crazy for the cacao in this formula that helps diminish redness, soothe inflammation, and produce super glowy skin thanks to this superfood's high antioxidant properties. A generous dollop of this dry skin facial cleanser should be used on damp skin once or twice daily.
#2: Matcha Cleansing Balm
There's not matcha we don't love about this silky avocado and coconut oil-based dry skin cleanser. Once melted between the hands, we love the moisturizing feel of this balm massaged into the skin.
Antioxidant matcha helps repair environmental damage and provides a healthy glow. Plus, the rich shea and avocado give our skin healing vitamin E for noticeable softness and hydration. Once the cleanser has been thoroughly worked in, a warm rinse with water and a clean cloth should remove any debris for a clean and hydrated finish.
Newsletter
Subscribe
for more blog updates and exclusive discounts
#3: Cocoa Butter Moisture Mask
For a quick fix to our winter dry skin woes, we're falling for our cocoa mask. Cacao antioxidants are brightening and conditioning for the skin. That combined with the humectant glycerin base provides the skin with the quick reset it needs to tackle harsh climates. Simply slather a light, even layer over clean skin (hands or feet optional), and rinse away after a luxurious soak or shower.
#4: Rose Hyaluronic Acid Serum
Velvety rose will always be one of our favorite facial ingredients, but in this serum, it works wonders to hydrate and calm the skin. This leaves the skin feeling bouncy and looking glowy thanks to super-hydrating hyaluronic acid and toning white tea. After cleansing, simply apply a light layer and watch the radiant glow set in.
#5: Super Fruit Cream
Silky and rich, this cream is jam-packed with fruity nutrients. We see an anti-aging boost from acai, goji, and blueberry oils. Vitamin-E-rich sunflower, olive, and avocado condition the skin.
Soothing chamomile and lavender florals along with a calming and hydrating aloe base make this one of the best products for dry skin. It's formulated as a face and neck cream but does wonders for hydrating and supporting anti-aging of the skin on the hands as well.
#6: Super Fruit Facial Oil
We're partial to a facial oil for winter dry skin, but especially so with this oil that features reparative sea buckthorn and pomegranate seed oils. This fruity medley is lightweight but supports a youthful appearance. It's perfect to layer over skin care, add into liquid makeup, or apply with face and body creams for extra efficacy.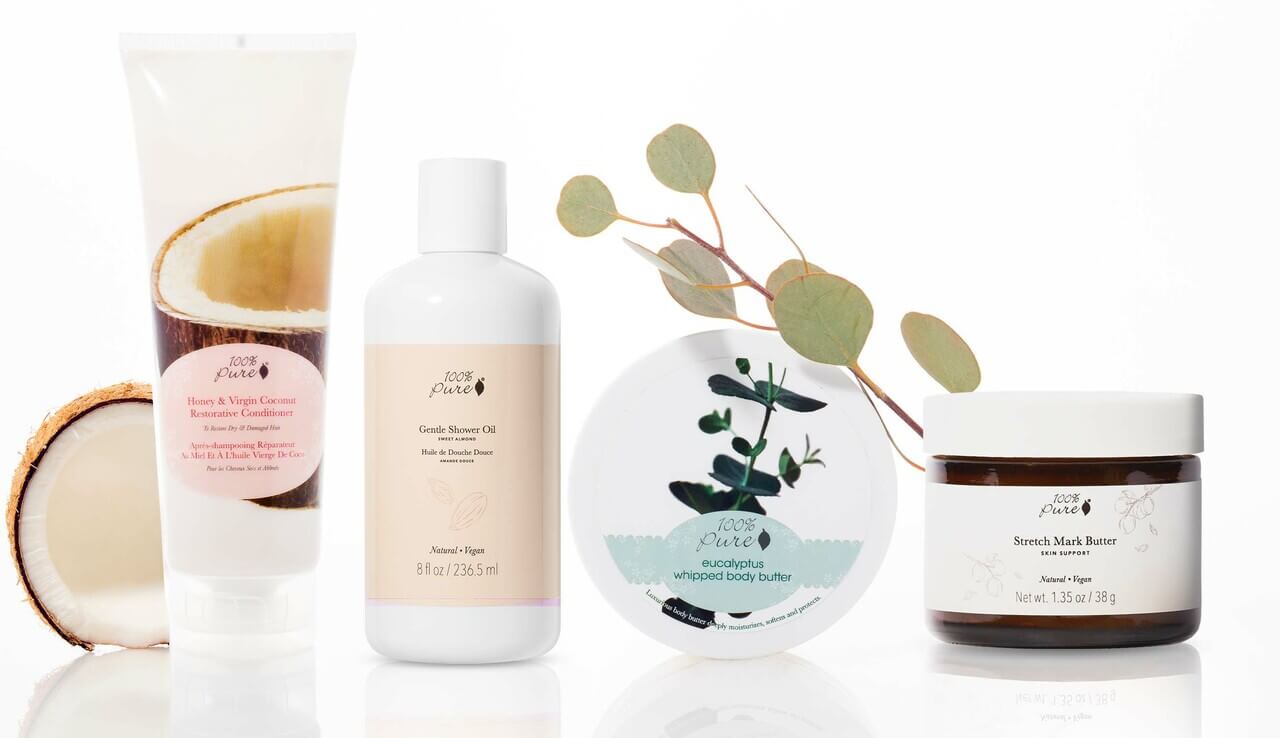 #7: Sweet Almond Gentle Shower Oil
Skin care doesn't have to take place just at the sink. This almondy shower oil is one of the best products for dry skin because the naturally cleansing coconut oil conditions as it cleans, leaving the skin soft rather than stripped. Apricot and almond oils full of vitamin E lightly restore the body to a hydrated state.
#8: Whipped Body Butter
Picture this – skin therapy in the form of a rich, full cocoa and shea body butter, featuring an aromatherapy component with potent French lavender. This cream is all our skin needs this winter because the symphony of shea, argan, rosehip, and cocoa butter are sure to heal, hydrate, and protect against winter dry skin.
#9: Skin Support Stretch Mark Butter
It may seem unconventional, but a stretch mark cream is formulated to soothe strained, chapped skin, which is how our dry skin feels during winter. That's why this butter works great on the hands, feet, elbows, knees, and areas in much need of some baby-safe shea and cocoa butter TLC.
#10: Honey & Virgin Coconut Restorative Conditioner
We're not leaving our hair defenseless in this weather. While still maintaining the lightweight clean of our regular shampoo, this conditioner gives back some of the hydration we lose outdoors, with soothing honey and coconut oil.
Herb nettle sinks onto the scalp to help stimulate growth, while aloe and rose hydrate. Humectant hydrator honey coats the scalp and strands for bounciness, protection, and a shiny, healthy clean.
We carefully hand-select products based on strict purity standards, and only recommend products we feel meet this criteria. 100% PURE™ may earn a small commission for products purchased through affiliate links.
The information in this article is for educational use, and not intended to substitute professional medical advice, diagnosis, or treatment and should not be used as such.
Sign up to our email newsletter for more blog updates and exclusive discounts.
< Older Post | Newer Post >