Rose & Hyaluronic Acid Collection
New skin care that instantly quenches with hyaluronic acid
Posted on April 8, 2021
Written by: 100% PURE®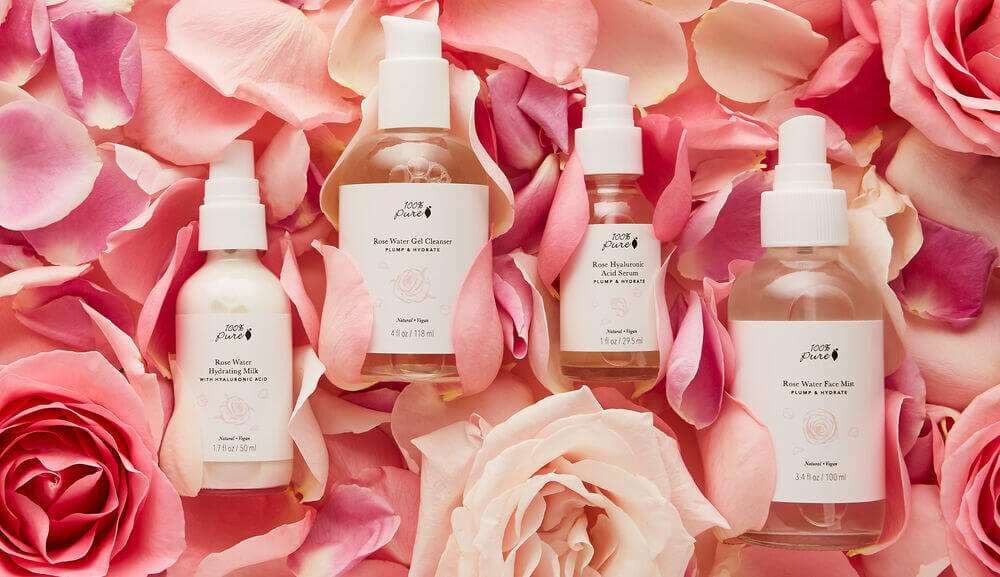 Is your skin still recovering from winter? Do you suffer from skin that's dry, or even dehydrated, no matter which moisturizer you try?
Dry skin typically means your skin is lacking in sebum: the natural oils that help keep it soft and protected. Dry skin is common in the colder months, but can also happen if your skin has been mistreated or is lacking in moisture.
Dehydrated skin, on the other hand, is when your skin's facing a lack of water. And while dry skin can include signs like scaling, flakes, and irritation, dehydrated skin can lead to factors such as itchiness, dullness, and sunken looking eyes.
After determining whether your skin is dry or dehydrated, you'll be ready to understand which approach your skin needs.
If you're looking for superior hydration for dehydrated skin, we have some good news! We've launched an all new collection that's designed to pump thirsty skin with hydration, and it's packed with two of the best ingredients for skin: rose hydrosol and hyaluronic acid.
Hyaluronic Acid Benefits for Skin
Hyaluronic acid is a skin care ingredient you've probably seen everywhere, and for good reason! Known for an impressive ability to hold 1,000 times its weight in water, hyaluronic acid acts as a humectant. This makes it ideal for retaining moisture in the skin.
As a result, hyaluronic acid helps create a plumping effect which, on a short-term basis, makes skin appear more youthful. But on a long-term basis, hyaluronic acid can also help reduce the appearance of fine lines and wrinkles while smoothing the skin.
There are tons of benefits of hyaluronic acid, and you can even use this ingredient for acne and other skin concerns. But if you're looking for pure hydration, keep reading for an intro on our newest collection!
Rose Hydrosol Benefits for Skin
For those suffering from dry or dehydrated skin, rose hydrosol can be quite beneficial.
While rosewater is water with rose added to it, rose hydrosol is a byproduct of the process for making essential oils. In order to create essential oils, plants undergo a steam distillation process. While the essential oils are separated through the steam, the leftover liquid is known as the hydrosol.
Thanks to a high concentration of antioxidants, rose hydrosol has many potential benefits for skin. It can help reduce redness, soothe irritation, and provide lightweight moisture. As a water-based ingredient, rose hydrosol makes a fantastic addition to cleansers, serums, and other products with a fluid consistency.
All New Rose & Hyaluronic Acid Skin Care
We've made it easy to incorporate hyaluronic acid into your routine with our newest skin care collection! Keep reading for more on the Rose Water Gel Cleanser, Rose Hyaluronic Acid Serum, Rose Water Hydrating Milk and Rose Water Face Mist.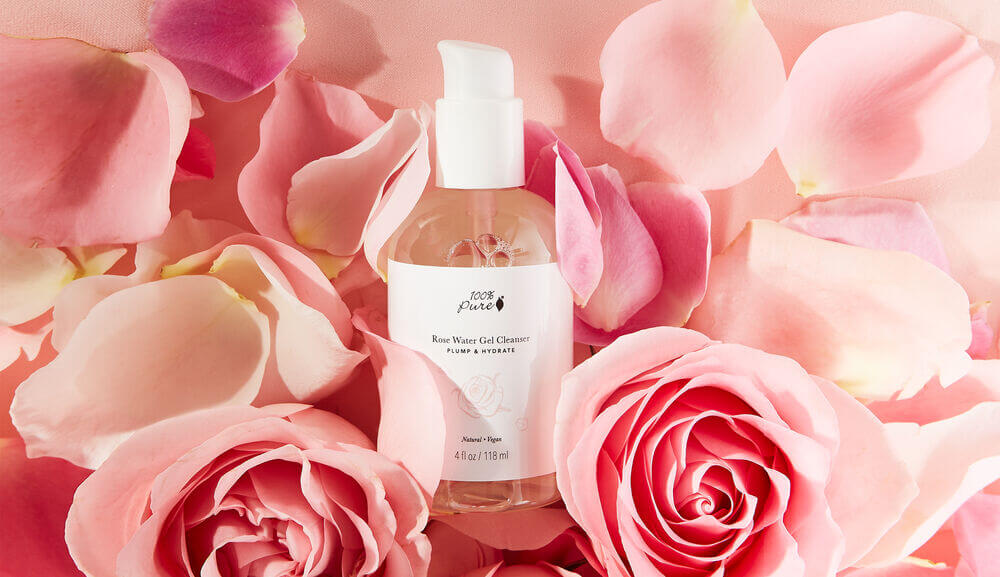 Rose Water Gel Cleanser
Natural, Vegan, Cruelty Free, Gluten Free, Non-Toxic
Skin Type: All skin types, especially dry or sensitive
Concerns: Dryness, dehydration, redness
Thoroughly wash away the stress of your day with this gentle, non-stripping cleanser.
Made with Damask rose and calendula flower, this liquid gel cleanser highlights the fragrant aroma of rose with a gentle, skin-softening lather. As the very first ingredient, vegetable glycerin restores and protects the moisture barrier. White tea gently tones and balances the complexion.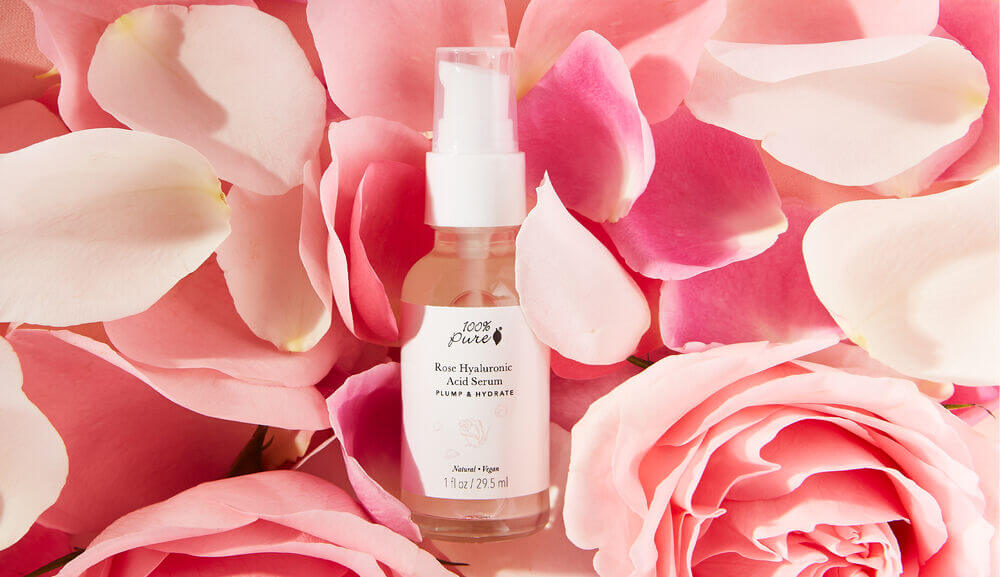 Rose Hyaluronic Acid Serum
Natural, Vegan, Cruelty Free, Gluten Free, Non-Toxic
Skin Type: All skin types, especially dry
Concerns: Dryness, redness
A hyaluronic acid serum should be an essential step for those who suffer from dehydrated skin. But even the best hyaluronic acid can benefit from the help of rose hydrosol!
Our Rose Hyaluronic Acid Serum combines the soothing, cooling effects of aloe vera with fragrant, redness-reducing rose. This hyaluronic acid serum is suitable for sensitive skin types, or for those with dry or dehydrated skin.
This hydrating serum goes the extra mile to soothe skin and restore elasticity with the help of calendula and skin-smoothing beta-glucan. White tea adds its toning magic, while hyaluronic acid goes to work to plump and deeply hydrate your skin.
We recommend using a hyaluronic acid serum after cleansing and toning, and before your day or night moisturizer.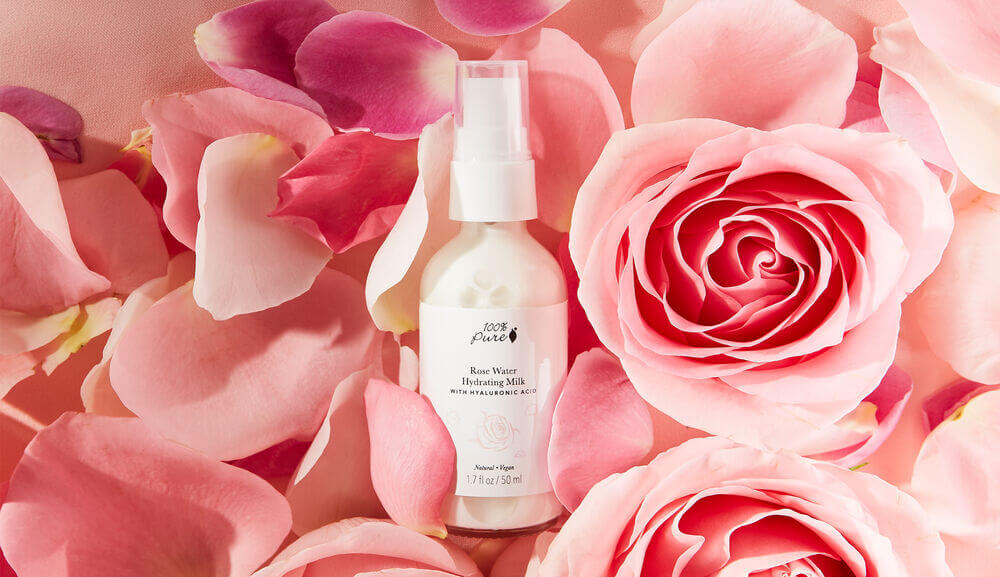 Rose Water Hydrating Milk
Natural, Vegan, Cruelty Free, Gluten Free, Non-Toxic
Skin Type: All skin types
Concerns: Dehydration, dryness, loss of suppleness
The Rose Water Hydrating Milk is a feather-light, fast-absorbing moisturizer for dry skin. It leaves thirsty skin feeling petal soft, without even a trace of oily residue.
Formulated with a milky lotion texture, our Rose Water Hydrating Milk grants the best of both worlds. It offers nourishing hydration without the heavy, suffocating feel of a thick cream – something extremely dry skin types need, but something normal to oily skin types may not need.
This lightweight moisturizer highlights the elegant, distinct fragrance of Damask rose. Hyaluronic acid helps keep your skin hydrated all day (and night). Sunflower seed oil is also featured, known for its versatility for moisturizing many different skin types. Beta-glucan helps soothe redness, encourage elasticity, and promote hydration. And with the addition of olive-derived squalane, this formula locks in lasting moisture and hydration.
Apply this Hydrating Milk after your hyaluronic acid serum, and experience skin that instantly feels supple and velvety-soft.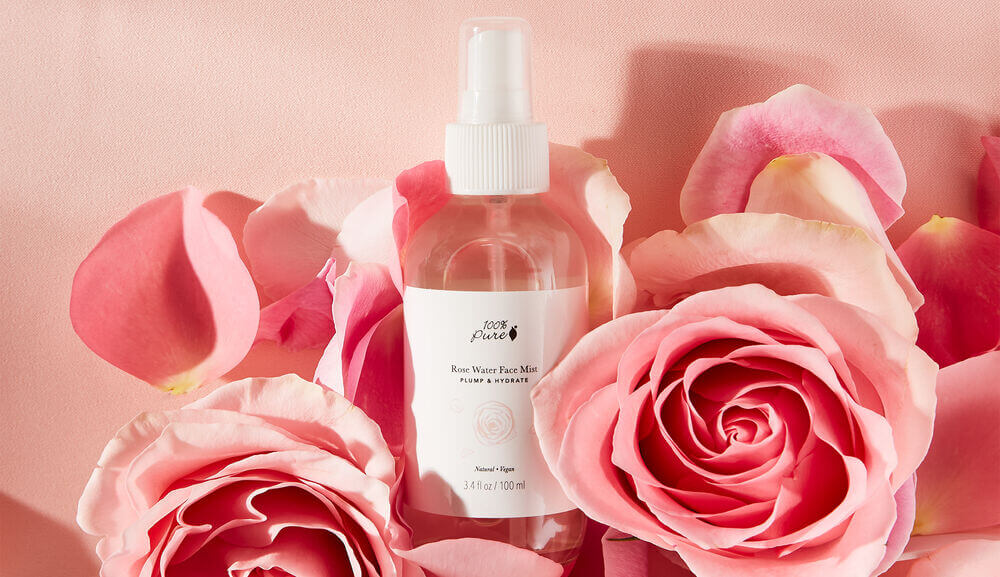 Rose Water Face Mist
Natural, Vegan, Cruelty Free, Gluten Free, Non-Toxic
Skin Type: All skin types
Concerns: Dryness, dehydration, redness
When skin is dry or dehydrated, you might need a hydration fix between moisturizer applications. A facial mist makes this super easy!
Give your skin a quenching boost whenever it needs it, with our Rose Water Face Mist. It's boosted with hyaluronic acid, aloe vera, and white tea – making it way more beneficial than your average rose water mist.
While rose gives this formula its distinct fragrance, soothing chamomile and calendula offer additional support to reduce redness and condition the skin. White tea floods the skin with antioxidants, to fight off free radicals and pollutants throughout the day.
This face mist can act as a bonus step in your skin care regimen. It can be applied after your moisturizer, or after your facial oil. But don't hesitate to tote it along with you throughout the day – just a spritz or two and skin feels instantly hydrated and refreshed.
We carefully hand-select products based on strict purity standards, and only recommend products we feel meet this criteria. 100% PURE™ may earn a small commission for products purchased through affiliate links.
The information in this article is for educational use, and not intended to substitute professional medical advice, diagnosis, or treatment and should not be used as such.
Sign up to our email newsletter for more blog updates and exclusive discounts.
< Older Post | Newer Post >