What Does Peppermint Essential Oil Do?
The many uses and benefits of this minty wonder
Posted on April 2, 2020
Written by: 100% PURE ®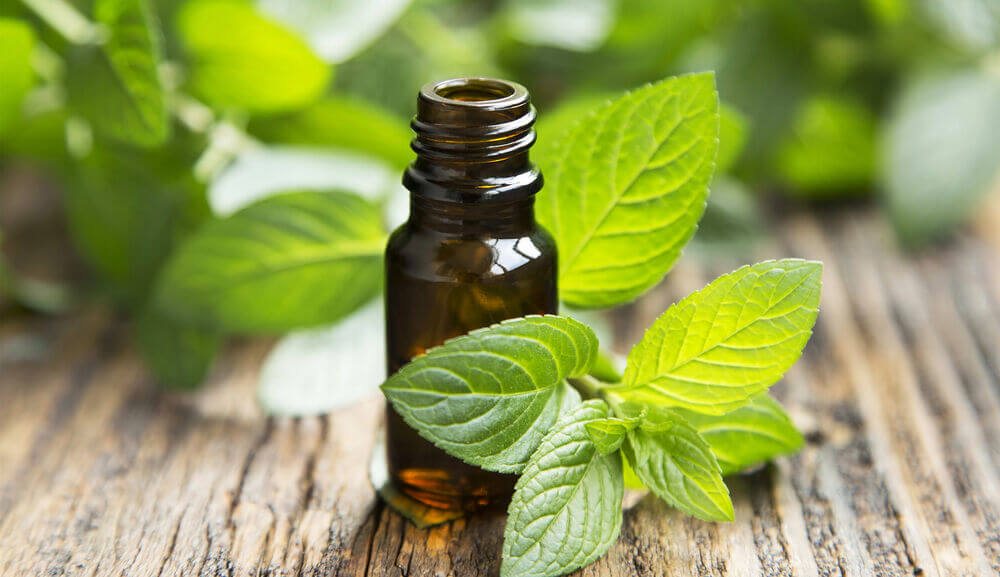 Peppermint may be a legendary breath-refresher, but as an essential oil – it's also a multitasking machine with a plethora of skin, hair, and body benefits. Yes, this ingredient commonly used as a garnish or toothpaste flavor can turn some of our most common skin woes into beauty wows!
Through products like moisturizers, scalp treatments, and detox masks, we can deliver the powerful, soothing benefits of peppermint oil right where our skin needs them most. Here's why, where, and how to apply products featuring peppermint oil – and how to fit this minty companion into your beauty routine.
What Is Peppermint?
It's hard to miss the sharp yet refreshing aroma of peppermint oil. With more than just an ability to cancel coffee breath, this wonder herb soothes the process of digestion and has been the cure-all for stomach issues and other illnesses for centuries.
Peppermint oil comes from the leaves of the peppermint plant (Mentha × piperita), which is a hybrid of spearmint (Mentha spicata) and watermint (Mentha aquatica) that spreads by rooting. It is an essential oil that contains over 40 different compounds, including menthol, which gives peppermint its refreshing and relaxing qualities.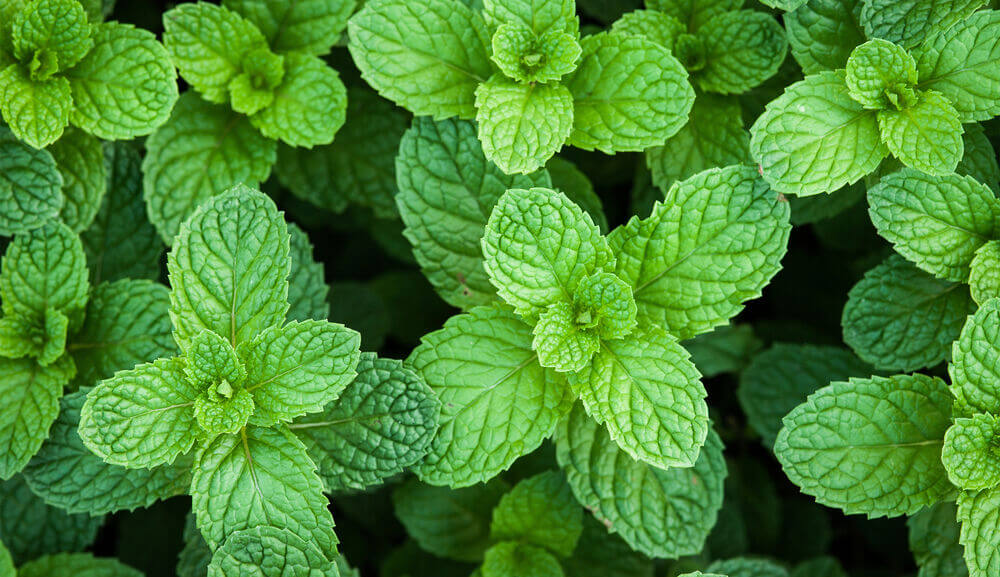 What Are the Benefits of Peppermint Oil?
Peppermint for Skin
Thanks to its cooling effects and antibacterial properties, peppermint oil soothes irritation and inflammation due to acne. Peppermint is also naturally antimicrobial and antiseptic, making it an ideal cleanser ingredient for those with oily, inflamed skin.
Due to the strong analgesic properties of menthol, peppermint essential oil should not be applied undiluted to skin. You can blend it with other essential oils or use it alone, but just make sure to dilute it in a carrier oil.
Peppermint for Body
With the many beauty benefits of peppermint oil, it's no wonder the minty warrior could do wonders for the body too. It also helps you relax. Because peppermint oil gives a cooling sensation,
Due to its anti-inflammatory properties, peppermint oil can soothe inflammation and expedite the healing process from a sunburn. Let's not forget its abilities to provide the perfect aromatic experience to support feelings of energy, stress relief, and mental concentration. With the natural cooling sensation it provides, peppermint can also help soothe itchy, irritated skin and bug bites.
Peppermint for Lips
You will be joined at the lip with peppermint oil once you use it to soothe chapped lips! As an active soothing ingredient in lip balms and lip glosses, peppermint oil boasts omega-3 fatty acids which can help to moisturize and hydrate chapped lips. It also acts as a natural lip plumper!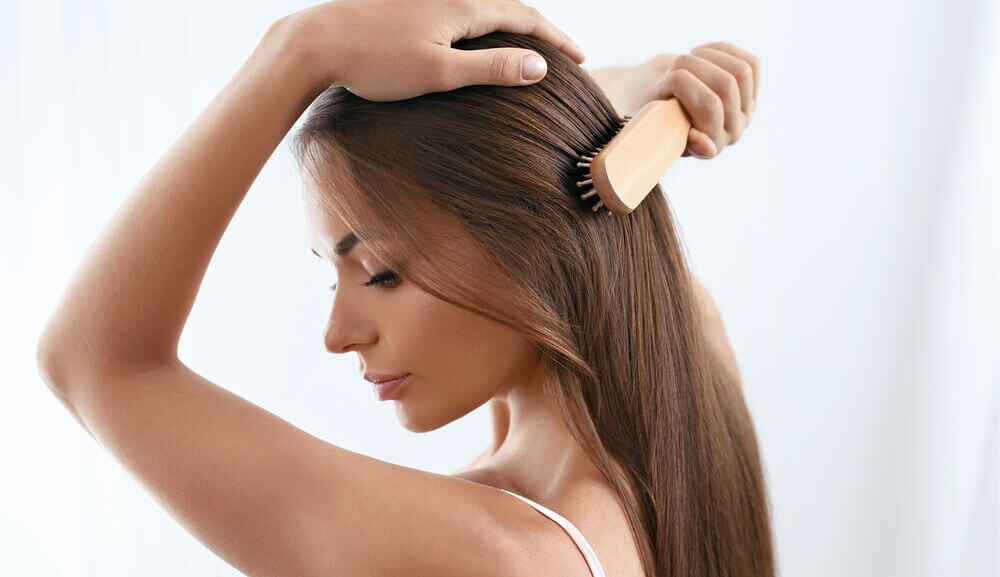 Peppermint for Hair
Peppermint oil boasts impressive antiseptic properties, making it ideal for promoting hair growth. It stimulates blood circulation to the skin, improving the health of hair follicles. As a bonus, it's cool and calming to the senses, which is always a good thing when you're 'waiting for your hair to grow'!
Peppermint for Scalp
Just as good soil is the foundation to a great garden, having a clean scalp is essential to healthy hair. Thanks to its antifungal and menthol properties, peppermint oil causes the blood vessels to widen and increase blood flow to the scalp. It helps with pesky dryness or itching. Say hello to more strands!
Peppermint for Nails
Remember those anti-fungal properties we talked about? Applying peppermint oil topically is beneficial for strong, healthy nails. It can also be used to remedy fungal imbalances on fingernails and toenails.
7 Skin Care Products with Peppermint Oil to Try
#1: Organic Mint Lip Balm
Featuring lip-loving and nourishing ingredients like coconut oil, sunflower oil and vitamin E, our Organic Mint Lip Balm does wonders in healing damaged skin. This lip balm uses beeswax to seal in moisture, and peppermint to cool and soothe dry lips.
#2: Eucalyptus Sea Therapy Bath
Imagine breathing in the freshness of towering eucalyptus trees, while soaking in the therapeutic waters of dreamy peppermint paradise. Enter our Eucalyptus Sea Therapy Bath! Organic peppermint essential oil stimulates circulation, soothes aching muscles, and instantly refreshes the senses with powerful aromatherapeutic effects.
#3: Tea Tree Deep Detox Mask
Our Tea Tree Deep Detox Mask is a skin-win for soothing inflammation and detoxifying pores, using active herbs and gentle acids. Featuring peppermint oil, this ultra-concentrated mask treatment gently lifts away pore-clogging debris while soothing redness and inflammation for a calm, refreshed complexion.
#4: Aromatherapy Oil
Cooling peppermint oil is the key player in our Stress Relief Aromatherapy Oil. This oil stimulates blood flow and works to relieve headaches, sinus pressure, and hot spots. Rolling it across the temples can help ease stress and tension. A tiny bit applied below the nostrils promotes deep, clear breathing.
#5: Tea Tree Balancing Moisturizer
Our Tea Tree Balancing Moisturizer is a game-changing moisturizer for oily or acne-prone skin! It features anti-inflammatory and acne-fighting peppermint oil to soothe inflamed, red, and swollen active pimples. It can also effectively hydrate and balance your complexion with omega fatty acids.
#6: Kelp & Mint Shampoo/Conditioner
For those of you on a search for an all natural volumizing shampoo – free of preservatives and chemicals – our Kelp & Mint Shampoo and Conditioner is for you! It's formulated with mint extract to stimulate the senses and your scalp. Kelp extract and seaweed collagen enhance luster and volume, while also nourishing your strands.
#7: Eucalyptus Nourishing Body Cream
For a light, easily spreadable daily body lotion with an invigorating scent and cooling feel, our go-to is the Eucalyptus Nourishing Body Cream. Calming peppermint works here as a treatment to soothe tired hands and feet. Age protective antioxidants and comforting botanical oils keep skin super smooth and supple, so you can enjoy this body cream anytime and anywhere.
Cool, soothing, and refreshing, peppermint oil smells great and offers many health benefits. Now that we've uncovered the many peppermint oil benefits for skin, you can wield this clean ingredient in your beauty routine! Check out more ingredient highlights on our blog.
We carefully hand-select products based on strict purity standards, and only recommend products we feel meet this criteria. 100% PURE™ may earn a small commission for products purchased through affiliate links.
The information in this article is for educational use, and not intended to substitute professional medical advice, diagnosis, or treatment and should not be used as such.
Sign up to our email newsletter for more blog updates and exclusive discounts.
< Older Post | Newer Post >