Scalp Care Is the New Skin Care
Achieve a healthy scalp with these top tips and products!
Posted on January 2, 2023
Written by: 100% PURE ®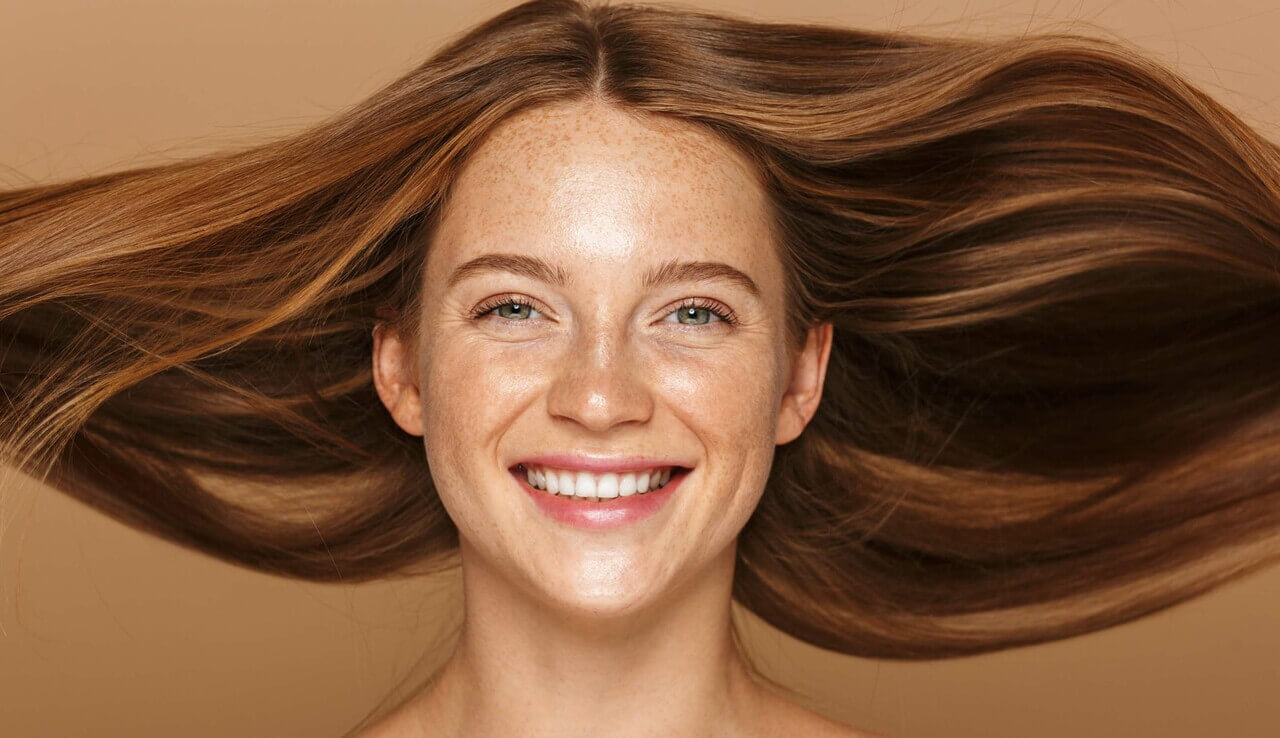 We spend so much time caring for our hair, that sometimes we forget: the scalp is where true hair magic begins. We've all heard that a healthy scalp is the key to healthy hair, but why?
Pretty much all of the healthy hair aspects we're targeting, from shine to growth to repair, start with an optimized scalp. And despite the straightforward shampoo and conditioner treatment we've been instructed to follow our whole lives, there's actually science behind what ingredients help promote a healthy scalp, and ways to support our #hairgoals with better hair products. Let's talk about it.
The Importance of Scalp Care
Like the soil for any plant or the primer for any flawless long-lasting makeup application, a healthy scalp is where the health of the hair starts. The scalp is more than just a surface covered by hair. It's actually a living part of us, and a critical element in the lifecycle of hair.
The healthy scalp is the gateway between the "seed" of any hair strand and the way it looks and feels once it's grown out of the head. A scalp in bad condition – suffering from product buildup, dryness, dandruff, or greasiness – won't be able to support budding hair follicles with the appropriate environment to support shiny, healthy hair.
When the scalp is clean, hydrated, and exfoliated (we'll talk more about how to do scalp massage later), only then is our hair set up to thrive.
What's Your Scalp Status?
Suspecting there's some trouble in hair-adise? The signs of less than super healthy hair are usually pretty obvious. The most common ones are split ends, dullness, damaged texture, and ultimately breakage. We often seem to overlook that our scalp is communicating with us all the time in various ways:
Itchiness – often means dehydrated hair or dry scalp, scalp buildup, and could sometimes be related to dermatitis.

Hair loss – most commonly caused by damaging hairstyling, malnutrition, or genetic conditions like male pattern baldness or alopecia.

Greasy scalp – could indicate dry hair specifically or could just indicate it's time for wash day.

Flaky scalp – often chronic and related to product buildup on the scalp as well as conditions like dandruff and psoriasis.
As these conditions persist, the environment of our scalp gradually worsens. Like the laundry piling up on "the chair", until we do something about it, it often becomes a bigger problem. Chronic dry scalp, itchiness, and irritation can certainly lead to sores, cuts, and temporary or permanent hair loss. Rather than learn the hard way, here are a few key ingredients for fostering a healthy scalp.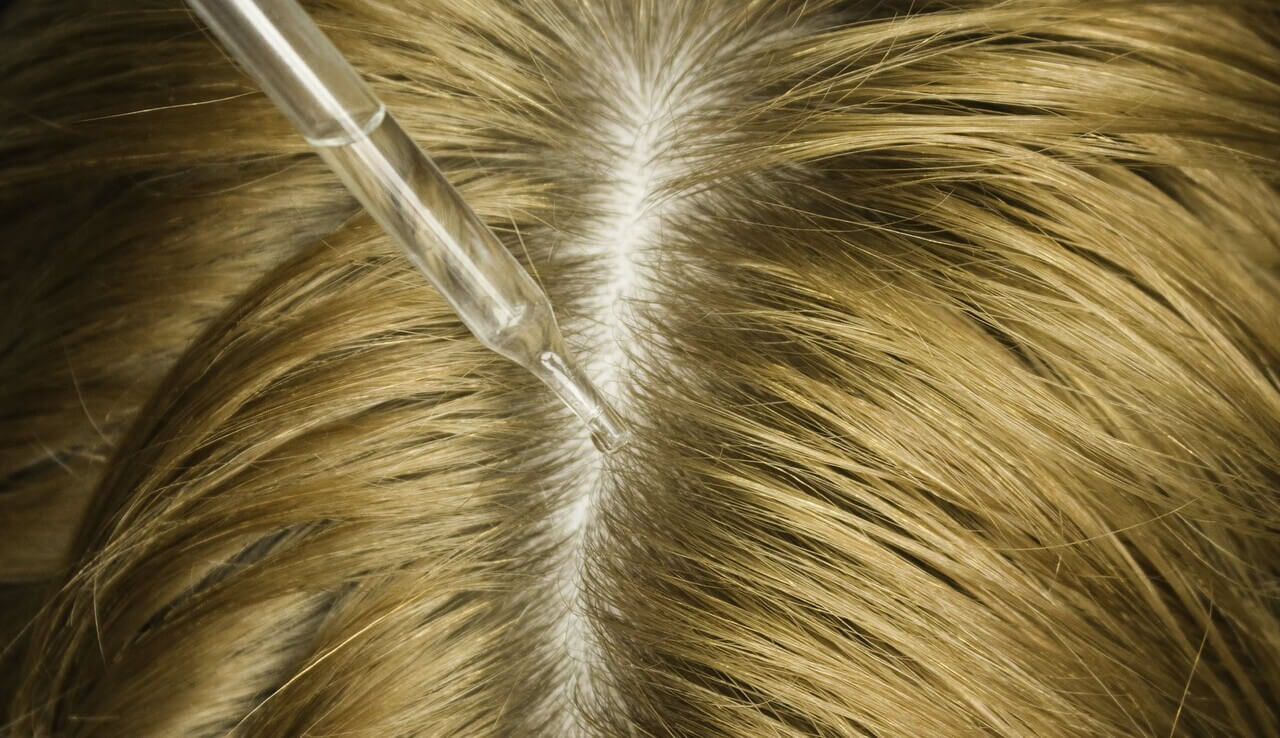 The 6 Most Beneficial Ingredients for a Healthy Scalp
Our scalp speaks one language fluently, and that's hydration. And unfortunately, washing it doesn't exactly cut it for keeping the scalp healthy and hydrated. But besties, this is a reminder that water intake is important – to our bodies, and to our scalps.
Interestingly enough, while water applied topically doesn't do a whole lot for hydrating the scalp, there are a few plants and essential oils that do bump scalp health up a notch.
#1: Peppermint
This herb and essential oil is so beautiful for the scalp. The scalp is able to feed growing hair with healthy blood flow and oxygen, which peppermint helps to stimulate. It's also anti-fungal and antimicrobial, so it supports a healthy scalp environment overall.
Newsletter
Subscribe
for more blog updates and exclusive discounts
#2: Tea Tree Oil
A close rival to peppermint, tea tree brings soothing properties for itchiness and dryness with its antibacterial and anti-inflammatory properties. This oil is great used during a shampoo scalp massage to get the scalp extra clean without that squeaky clean discomfort.
#3: Rosemary
The name of the game with rosemary is growth. Studies have found this powerful herb to speed up or increase hair growth significantly, especially when applied via scalp massage.
#4: Aloe Vera Gel
This super-hydrating natural hair ingredient is amazing for greasy hair sufferers. Aloe helps to soothe inflamed scalp conditions while conditioning and hydrating the hair. This helps to clear clogged scalp pores for improved shine and growth over time.
#5: Coconut Oil
While many of us cringe at the idea of putting an oil on the scalp, because coconut oil is so lightweight and similar to the hair's natural oils, it can sink in and hydrate in a way that few other oils can. The antibacterial properties of this oil mean we don't have to sacrifice a clean scalp for a hydrated one.
#6: Hyaluronic Acid
Because many of the ways we manage our hair cause it to dry out, hyaluronic acid helps to restore lost moisture in the hair and scalp. Actively supporting collagen for a smooth and shiny hair shaft, HA moisturizes and maintains hydration – perfect for repairing chronic dry scalp or itchiness.
7 Top-Tier Scalp Treatments
While we don't shy away from a DIY now and then, a healthy scalp needs consistent, curated care. That's why we seek out those powerhouse ingredients in our hair care formulas and work our careful routines to get the best out of those active ingredients.
#1: Burdock & Neem Shampoo and Conditioner
This shampoo and conditioner duo is a match made in heaven for those seeking the best healthy scalp in hair care. Featuring an aloe base, cleansing coconut oil, and herbaceous nettle for promoting growth, this fan-favorite pair now comes in a 32-oz. value size for long, luscious locks or just babes with a passion for washing.
It's recommended to suds up in the hands, work into the scalp, and down the length of the hair. Then, using a scalp brush or wand, lightly massage in circular motions. This helps to dislodge scalp dirt, help the follicles breathe, and improve moisture and hydration.
#2: Rosemary Grow Serum
We love serums for how they make our hair look and feel, but we admit we're a little biased about our very own Rosemary Grow Serum. Rosemary does the work of stimulating and conditioning to support the hair without the hard work or hassle.
#3: Multi-Vitamin Healthy Hair De-Frizz Serum
While this serum focuses on supporting shiny, healthy hair, it's great for the scalp, too! With ingredients like vitamin E, spinach-derived alpha lipoic acid, and biotin, this hydrating treatment supports healthy hair growth from the roots–literally!
#4: Kelp and Mint Volumizing Shampoo
We get a little closer to heaven every time we do a scalp massage with this invigorating shampoo. This shampoo helps to loosen scalp buildup, achieve better hydration, and promote overall scalp health.
#5: Marula Oil
One of hair care's best-kept secrets is how nourishing marula oil is. Because of how potent it is with hydrating and conditioning components, it can literally soothe and strengthen all at once.
#6: Rosehip Oil
Organic and made from roses, what doesn't this oil do? This option is great to balance the hair's own oil, feed the hair with fatty acids, and condition it for better growth and shine.
#7: Multi-Vitamin Healthy Hair Leave-In Conditioner
This product supports the total transformation of our unhealthy mops to healthy manes. It features biotin, vitamin C, and vitamin E for hydrating, moisturizing, and adding the love our hair needs.
We carefully hand-select products based on strict purity standards, and only recommend products we feel meet this criteria. 100% PURE™ may earn a small commission for products purchased through affiliate links.
The information in this article is for educational use, and not intended to substitute professional medical advice, diagnosis, or treatment and should not be used as such.
Sign up to our email newsletter for more blog updates and exclusive discounts.
< Older Post | Newer Post >