Gratitude Vs. Thankfulness: Is There a Difference?
How these sentiments differ, where they overlap, and how you can practice both daily for a prosperous year
Posted on January 1, 2023
Written by: 100% PURE ®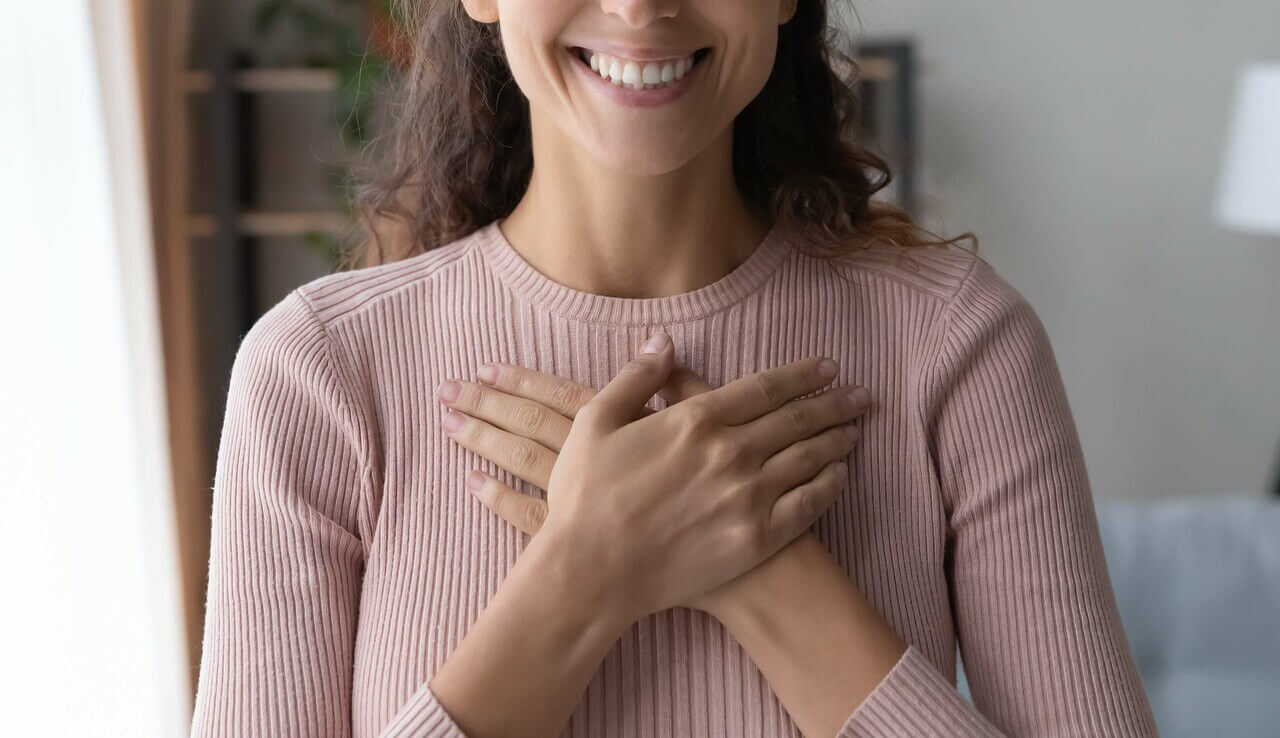 With the new year pretty much in full swing and prospected resolutions are abound, there's no better time to think about being thankful and grateful not only for the past year - but the year ahead! You may have done this during thanks-giving and, also had been thankful for merry times with friends and family.
But what about what we're grateful for? Since the two words of appreciation seem so similar and are often used interchangeably, have we accepted them as the same?
Though thankful and grateful are synonyms for each other, they have a few minor – though meaningful – differences. We'll explain what makes each of these sentiments unique, and why focusing on both gratitude and thankfulness can enhance your life and wellbeing. We'll also provide ideas on how you can practice both, even if it's just to yourself!
What Is the Difference Between Gratitude and Thankfulness?
If we briefly pause to reflect on Thanksgiving - since the months between it and the New Year go by in a blink – turkey day often shifts our focus to looking at our lives with thankfulness. After all, the timeless question, 'What are you thankful for?' is about as common during the festival of plenty as pumpkin pie. But as with other expressions of appreciation like gratitude are commonplace too, it gets confusing figuring out what these two concepts of sentiment actually mean.
By definition, thankfulness is feeling pleased and relieved. Gratefulness is showing appreciation for something done or received. Being thankful is more about expressing a feeling like saying "thank you" when someone holds open a door. When you practice gratitude, you're showing an action for something or someone that you appreciate, such as expressing your gratitude with a personalized thank-you note.
While both concepts of appreciation are (or should be) key habits, showing gratitude challenges you to find reasons to be thankful for small, seemingly insignificant moments that may occur more often than you realize. So, if you want to be grateful, you need something outside yourself, and you cannot generate this feeling on your own.
If we take a closer look at the meaning of gratitude, it actually comes from the Latin word gratus, which means grace and, more loosely, thankful. Grateful people appreciate others and notice the positive things in their lives. This is where a daily and intentional practice of gratitude can lead to true grace with yourself and others.
Tips for How to Practice Gratitude
Let's face it; it's easier to be thankful. We already have typical automatic responses to things – thanks, please, you're welcome – when someone does something for us. But if you're a newbie or just plain have trouble practicing gratitude, there's something you can do about it!
Be mindful of your perception. For instance, the more negative perceptions you have, the less likely you are to stop and practice gratitude. Since you have the power to use your perception to generate a negative reality, by default, you also have the power to generate a positive one.
Always use positive affirmations about yourself. Visualize good things daily and try to maintain the mindset you need to realize that goal – and keep it!
Be thankful for all you have and your gratitude 'attitude' will grow by leaps and bounds. Breathe deeply when negativity starts creeping in. Take baby steps to practice gratitude and keep at it. Lastly, let go of the past so you can focus on the now to help move you into a better tomorrow.
Tips for How to Practice Thankfulness
It's easier to be thankful as defined as being "conscious of benefits received" and, also "well pleased." It's a less complex concept than showing gratefulness since being thankful is a conscious act you engage in after you receive some sort of benefit.
Most importantly, thankfulness is the often-fleeting response you have after someone says or does something specific for you, does a kind gesture, or gives you a specific gift. In fact, some of our common responses to kind acts towards us often generate an automatic response like, "Thank you", "You're welcome."
Most of the time we don't really elaborate on these fleeting responses, but we're polite and thankful for it. Sure, most of these things won't truly benefit you in the long-term, like when someone holds a door open for you. However, being and consciously practicing thankfulness will bring you a more prosperous day and year.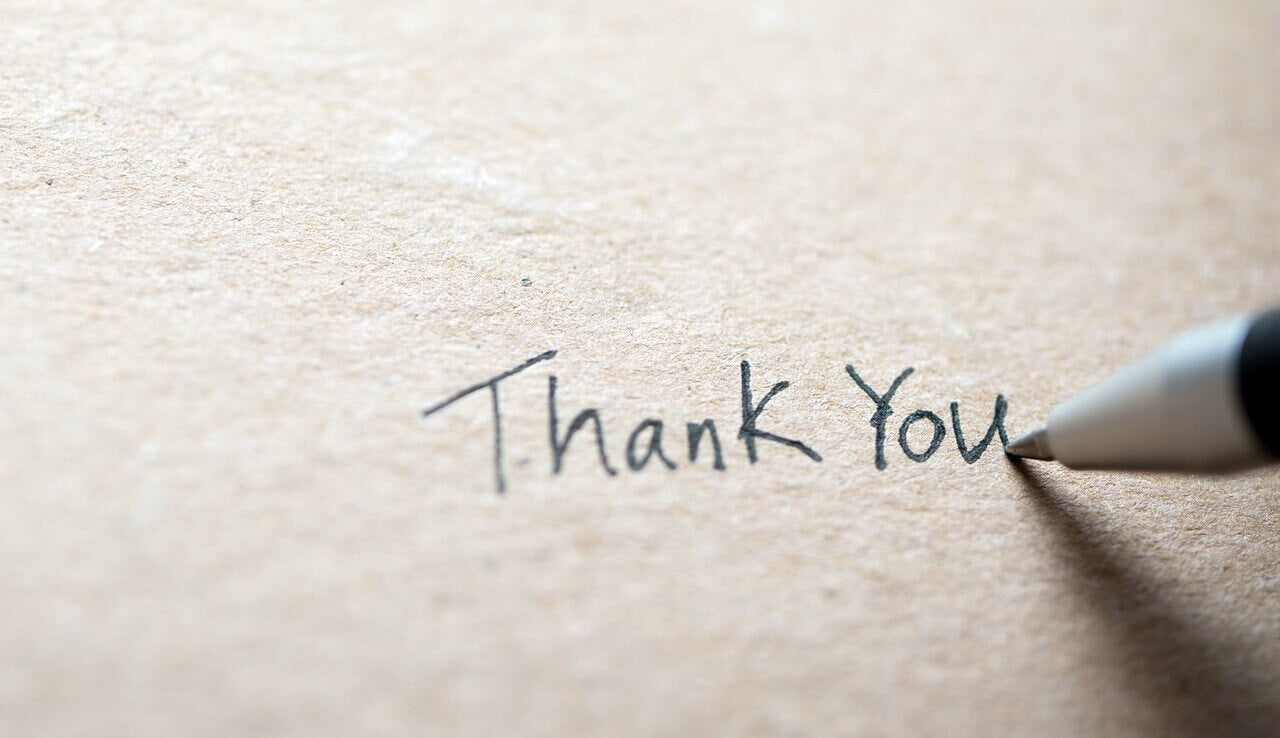 How to Practice Gratitude with 10 Easy Practices
Building your capacity for gratitude isn't difficult. It just takes practice. The more you can be mindful of your perception and bring your attention to that which you feel grateful for (even if it's just to yourself!), the more you'll notice what to feel grateful for.
Brainstorming about how to practice gratitude? Check out these simple ways – feel-good vibes guaranteed!
#1: Recognize Each Day As a Gift
Each day you wake up is a gift and the only appropriate response to this gift is to practice gratitude. It's also an opportunity to do something kind for someone, improve yourself, or make a positive impact.
Newsletter
Subscribe
for more blog updates and exclusive discounts
#2: Gratitude Journal
Practice gratitude by writing down even the smallest things that make you happy each day. That can help you to better recognize and connect with those feelings. Gratitude doesn't have to be reserved for big things.
#3: Gratitude Jar
Write down three things throughout your day that you are grateful for on paper and fill a jar. You'll find that you have a jar full of reasons to be grateful or a quick pick-me-up if you're feeling down.
#4: Gratitude Walk
Walking is not only great exercise, but it can also help relax your mind. Take time to appreciate nature and all the little things you may usually miss when you're indoors. Leave your phone in your pocket.
#4: Gratitude Letter Or Email
Write a handwritten letter (preferably) or an email to a person you are particularly grateful to have in your life. Express how they personally have impacted your life for the better.
#5: Gratitude Get-Together
Think about a person who has recently done something good for you. Plan a simple get-together to express your gratitude. If you live too far apart, you can arrange a call or video chat instead.
#6: See the Beauty In Others
Start up a conversation with a stranger. There is nothing better than putting a smile on someone's face. The smallest things make all the difference in making another person feel even more valuable.
#7: Gratitude Meditation
This takes cues from regular meditation, but instead of trying to clear your mind, you try to focus on anything in your life that makes you feel grateful – from family and health to farmers for your food.
#8: Use Words Of Gratitude More Often
Taking the time to say, "thank you," "please," and "you're welcome" and genuinely meaning it is a simple way you can practice mindfulness and gratitude simultaneously.
#9: Compliment Others – and Yourself
Giving a kind, genuine compliment can go a long way in brightening up someone's day. Don't forget to pay yourself compliments!
#10: Start and End Your Day With Gratitude
Make a point to practice gratitude at the beginning, and end of each day as well throughout the year. It can be in the form of a quick thanks, a text of appreciation to someone, or a reminder of what went right in your day.
How to Practice Thankfulness with 10 Easy Practices
As with anything, practice makes perfect. Being thankful is pretty easy since it's more of an emotion and feeling. The more you can be aware and express appreciation for kind things done or said for you, the more you can bring your attention to practicing thankfulness (even if it's just to yourself!) and reciprocate it to others.
Brainstorming about how to practice being thankful? Check out these simple ways – feel-good-happy vibes guaranteed!
#1: Make a Thankful Tree
There is no age limit on this activity, but it's especially useful for children to express thankfulness. Grab colored paper, string or ribbon, scissors, twigs or tree branches, some stones or marbles, a vase, and a sense of thankfulness. Make leaf cutouts with things you all are thankful for, attach with string, hang the leaves from the branches, and behold your thankful tree!
#2. Write Why You're Thankful
Return a favor, or act with thankfulness. If someone does something kind for you, write a heartfelt thank-you note. In our fast-paced, electronic era, handwritten messages can go a long way.
#3. Do an Act of Thankfulness
Be mindful of any situation when you can "pay it forward." Hold the door open for the person behind you, even if it means waiting a little longer than you normally would.
#4. Say Why You're Thankful
Show your appreciation to someone who did something nice. Say things like, "Thank you for listening when…," "I really appreciated it when you taught me…," or "Thank you for being there when…."
#5. Tell People Why You're Thankful
Let the people in your life how you feel, and what they mean to you. You don't have to be mushy - we all have our own style. But if you say what you feel in the right tone at the right moment, even a simple, "Mom, good dinner. Thanks!" means a lot.
#6: Use Words Of Thankfulness More Often
Taking the time to say, "thank you," "please," and "you're welcome" and genuinely meaning it is a simple way you can practice mindfulness and thankfulness simultaneously.
#7. Think Of Things You're Thankful For
Each day, think of three things (or more) you're thankful for. Make it a daily habit till the end of the year to visualize or write down what's good in your life. Go back and read them at the end of the week.
#8. Thank Someone New
There are many people around us, and perhaps we are all connected somehow. How often do we take the time to express being thankful for a stranger? Give yourself the purpose of choosing someone new each week and complimenting them.
#9. Focus More On Others' Intentions
When you receive a gift or a nice gesture from someone, consider how they intended to bring good into your life and show them an act of thankfulness in return.
#10: Recognize Each Day As a Gift
We are not guaranteed a tomorrow. Each day you wake up is a gift and the only appropriate response to this gift is to be and practice being thankful for it. It's also an opportunity to do something kind for someone, improve yourself, or make a positive impact.
Practicing gratitude and thankfulness works best when you do it consistently. Though it may seem hard to fit this practice into your everyday life, we hope we got you started on a path to start small and work your way up. Experiment to find something that works for you, and keep at it throughout the year.
Remember: Reciprocate kind gestures, and pass along good acts – and you've got thankful to a "T"!
We carefully hand-select products based on strict purity standards, and only recommend products we feel meet this criteria. 100% PURE™ may earn a small commission for products purchased through affiliate links.
The information in this article is for educational use, and not intended to substitute professional medical advice, diagnosis, or treatment and should not be used as such.
Sign up to our email newsletter for more blog updates and exclusive discounts.
< Older Post | Newer Post >