Should You Use Face Oil Before Or After Moisturizer?
Face oil before or after moisturizer? We answer once and for all!
Posted on Feburary 25, 2022
Written by: 100% PURE ®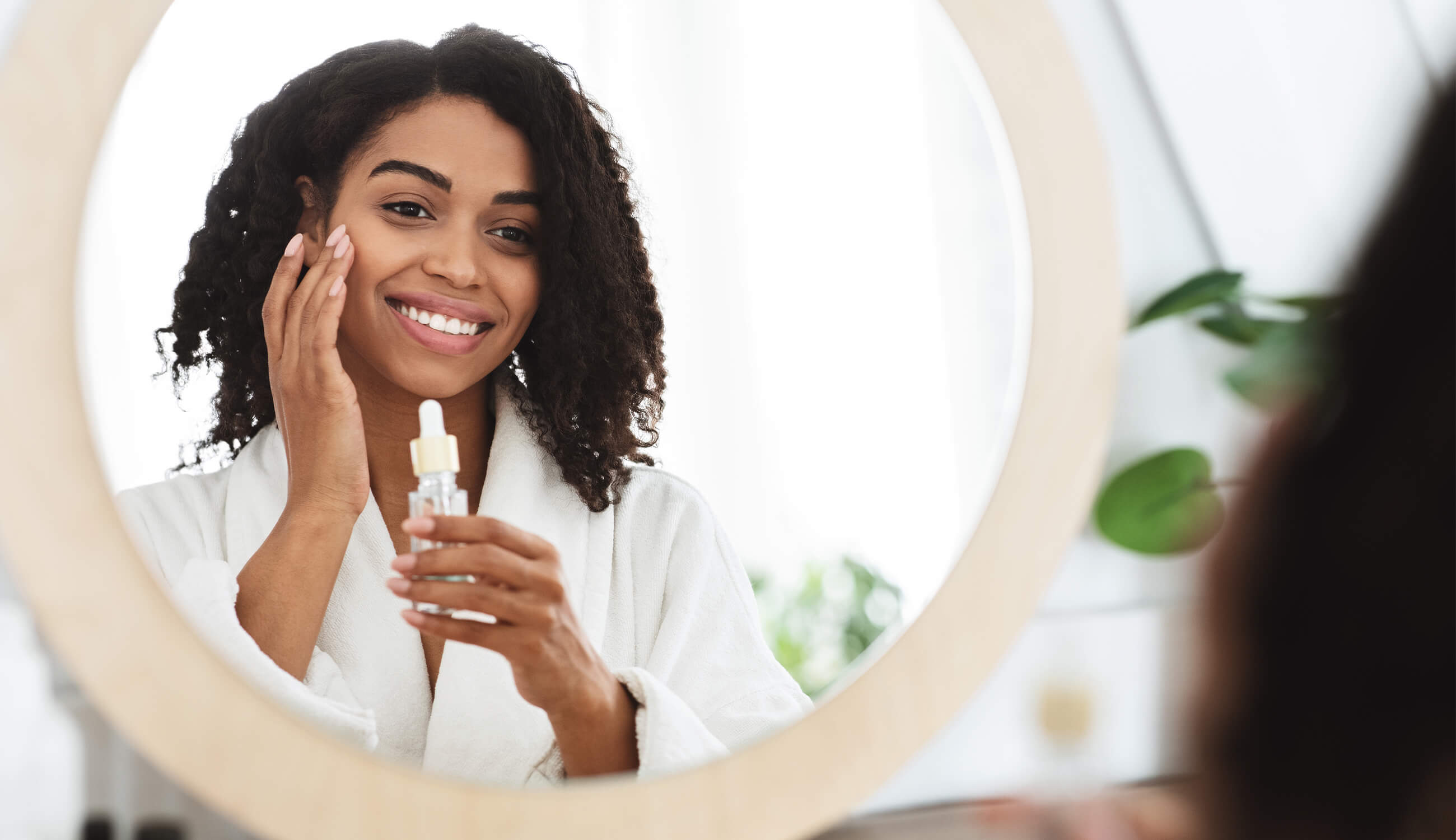 Just when we thought our skin care routine couldn't get more complicated, here comes the old "face oil before or after moisturizer" dilemma. Before you start wondering when to apply face oil – before or after moisturizer – let us break down the facts for you.
"Face oil before or after moisturizer" is one of the biggest beauty questions of all, and over the years there has been conflicting advice. We'll help put the debate to rest, and explain how to get the most out of your facial oils.
Face Oil Before Or After Moisturizer: Why the Debate?
For the average consumer, the face oil before or after moisturizer debate is a bit like did the chicken and the egg. Over time, the paradox has evolved; first team moisturizer dominates, but now team face oil leads. There is also a diehard group of skin care enthusiasts who, to this day, still think a facial oil should go first – here's why.
The school of thought on face oil coming before moisturizer stems from a rule that's been written on esthetician school whiteboards for decades. Traditionally, estheticians and beauty experts were taught the "thinnest to thickest" technique, which would put moisturizer after face oil.
When you think about it from a consistency standpoint, it makes sense. However, "for every rule, there may be an exception", as one New York City dermatologist told InStyle. When it comes down to science, using face oils before moisturizers is not correct – and we'll explain why. This should clear up the ever-present face oil before or after moisturizer dilemma!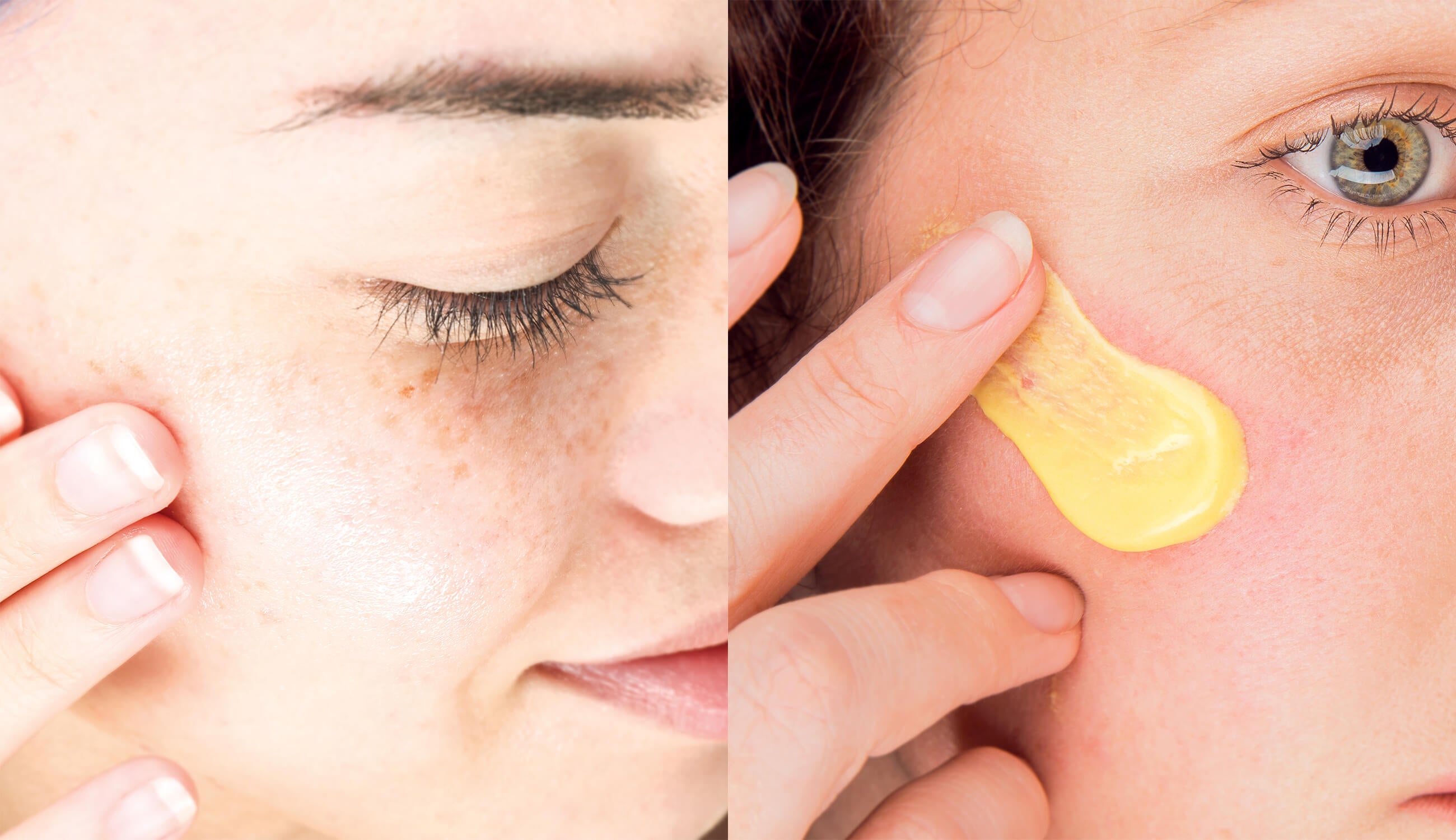 Why Water-Based Products Should Come First
Let's take a closer look at deciding between face oil before or after moisturizer. More recently – thanks to science-backed research – it is now widely accepted that a face oil should go on AFTER moisturizer. That's right: that oily essence that doesn't play well with water can actually penetrate moisturizers. The reasoning is in its makeup.
Toners and serums are thinner, and generally more humectant. As water-loving ingredients, humectants draw moisture or water into the skin. "They deliver active ingredients into the skin most efficiently," says a board-certified dermatologist in Boston tells Allure. This means enhanced hydration and soft, supple skin.
In the case of skin care, adding water actually improves how well your face oil is absorbed. These water-based products are prepping your face for more nutrient-dense ingredients to be absorbed – like moisturizers, face oils, and SPF. That's also important to remember in the debate of face oil before or after moisturizer.
Why Face Oil Comes After Moisturizer
Face oils are the thickest or most occlusive ingredients in a regimen. Occlusives form a protective barrier on top of skin, and lock moisture in. So, in the debate of face oil before or after moisturizer, it's important to remember that if you apply a moisturizer after a face oil, it won't be able to penetrate that seal and as a result, will be less effective.
Moisturizers contain water, whereas oils do not. Water cannot penetrate through oil, therefore a moisturizer would not be able to fully absorb into skin if an oil is below it. Moisturizers are great for sealing serums on your skin, which can make them more efficient at keeping skin hydrated.
On the flip side, oils can penetrate moisturizer, but not the other way around. Using a face oil last allows the more impenetrable "oil" layer to trap hydration from your moisturizer within your skin. Facial oils have the ability to act as a sealant, meaning they can lock absorbent ingredients below to help them work more efficiently.
Now we have the answer to "face oil before or after moisturizer" once and for all!
PRO-TIP: Oil and water don't mix. So, if you put an oil anywhere near the frontend of your routine, your products won't play well together and will likely be less effective. Applying a face oil before your SPF can actually dilute it, lessening its sun protection abilities.
The Best Face Oil and Moisturizer Duos
Face oils put the finishing seal on your routine, and can transform skin from dull to dazzling. Whether you're prepping for daytime defense or catching some Zs, all skin types can benefit from using a facial oil for a gorgeous complexion.
So, now that we've addressed "face oil before or after moisturizer?" here are some great face oil and moisturizer combos to kick your radiant complexion up a notch!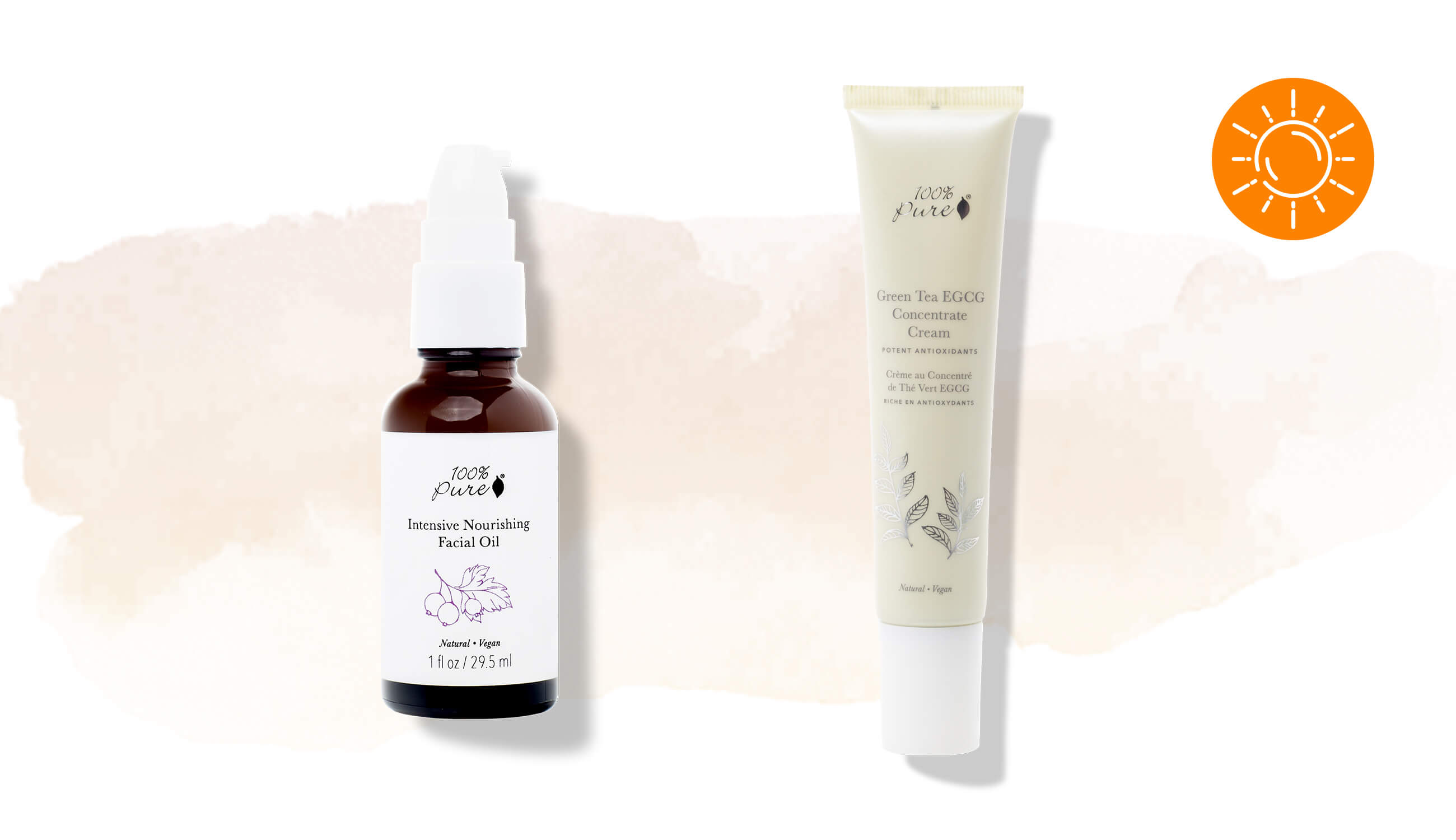 DAYTIME
If you're concerned that face oils may feel too heavy, check those fears at the door. Our Intensive Nourishing Facial Oil is fortified with non-comedogenic grapeseed and blackcurrant oils to restore and replenish dry or depleted skin. Its lightweight formula makes it perfect for daytime use, for just about any skin type.
Pair this antioxidant-rich face oil over our Green Tea EGCG Concentrate Cream for an extra dose of glow. Both formulas can help defend your skin against daily environmental damage.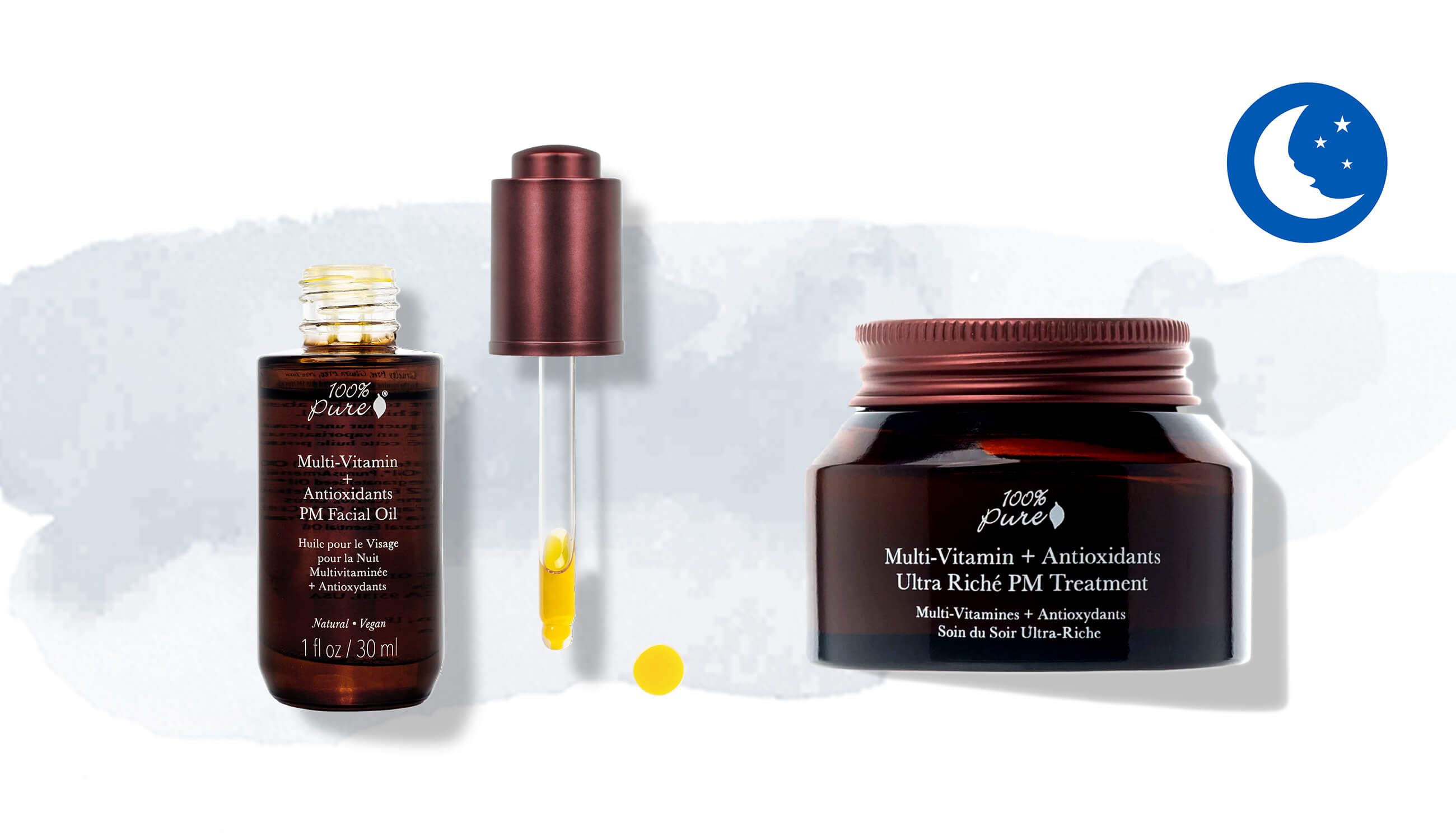 NIGHTTIME
During the night, your skin has plenty of time to replenish and recuperate without complications from other products. Our Multi-Vitamin + Antioxidants PM Facial Oil is a game changer in the anti-aging department. It's made in a base of ultra light jojoba oil and features hefty doses of vitamins C, E, CoQ10 and retinol.
Try this powerhouse facial oil over the fan favorite Multi-Vitamin + Antioxidants Cream, to lock in moisture and double down on potent vitamin power. Delicate hints of blood orange will lull you into a state of deep relaxation as you perfect your PM oil before moisturizer routine.
DAY OR NIGHT
Looking for an antioxidant-packed treat for your skin? Layer our light, non-greasy Super Fruit Facial Oil over our richly moisturizing Super Fruit Cream. You'll love the luscious, fruity-floral aroma, and normal and dry skin will love the one-two caress of superfruit nutrients and deep moisturization from avocado and olive oils.
Roses aren't just beautiful to look at, they also help make your skin gorgeous! Apply our ultra-lightweight Rose Water Hydrating Milk followed by our Organic Rosehip Oil to harness the power of roses. Our Rose Water Hydrating Milk delivers a kiss of moisture with rose hydrosol and hyaluronic acid. Aloe juice and beta glucan soothe skin and reduce redness. Our Organic Rosehip Oil supports the reduction of dark spots and scars while targeting fine lines, loss of elasticity, and uneven skin tone.
The potential benefits of face oils are seemingly endless – unless you apply them incorrectly. The goal of any skin care routine is to tune up your complexion so that it can function at its best, and it all comes down to the layering.
We carefully hand-select products based on strict purity standards, and only recommend products we feel meet this criteria. 100% PURE™ may earn a small commission for products purchased through affiliate links.
The information in this article is for educational use, and not intended to substitute professional medical advice, diagnosis, or treatment and should not be used as such.
Sign up to our email newsletter for more blog updates and exclusive discounts.
< Older Post | Newer Post >