Women We Love: Stacy Piagno
Written By: 100% PURE®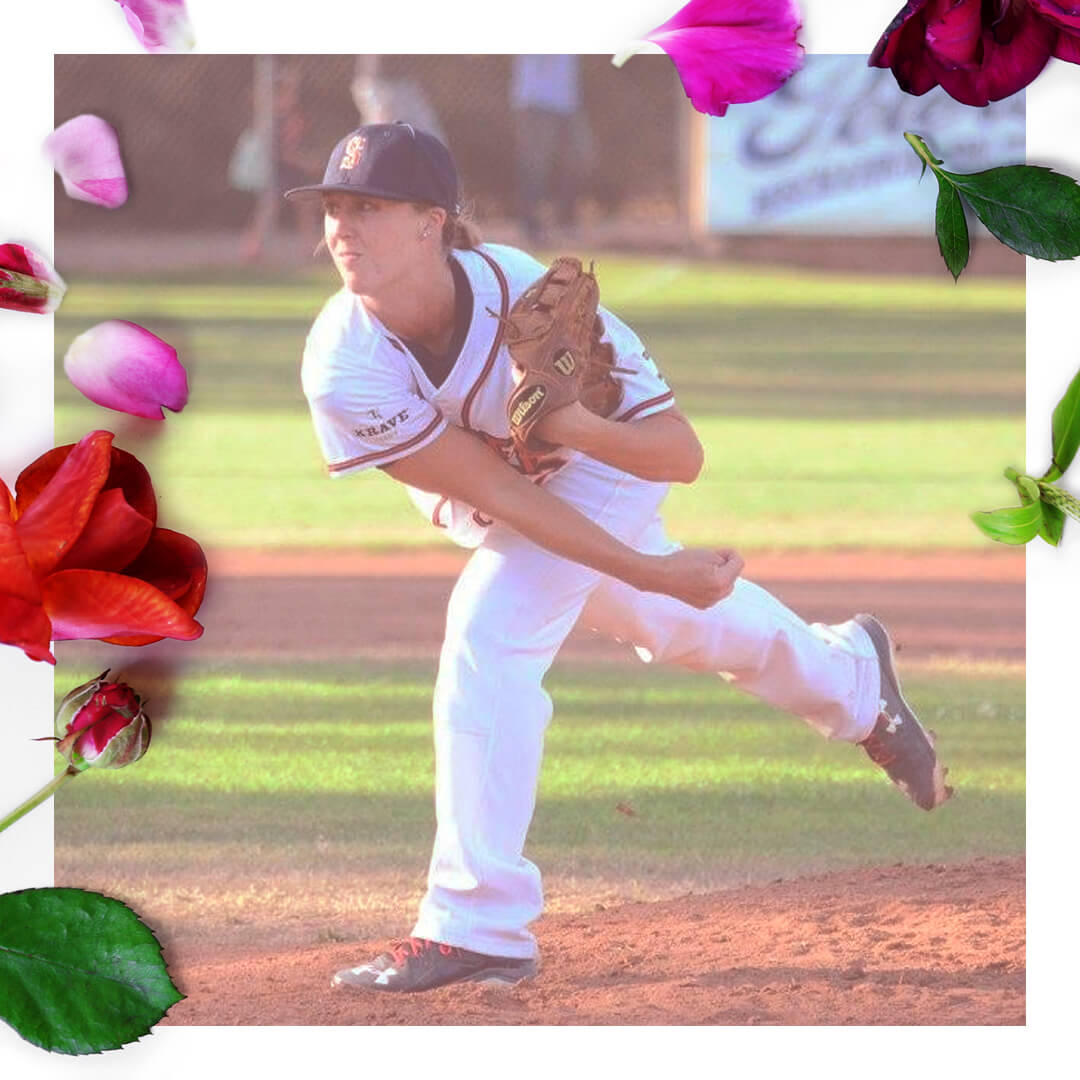 We caught up with Stacy Piagno, off the field, about beauty, being one of the first professional baseball players and how she unplugs.
Stacy is paving the way for women in professional baseball. Signed by the Somona Stompers, she and her fellow teammate, outfielder-pitcher Kelsie Whitmore, are the first women to play professional baseball on a team with more than one woman since the 1950's. Tune in (at a local game or watch online) and let's root for these all-star ladies.
What does being one of the first professional women baseball players mean to you?
It is definitely an amazing feeling to be paving the way for women to play baseball. At first that was never an intention of mine. I just wanted to play the game I love. But as time evolved, I realized I had so many young girls were looking up to me and rooting for me. So, being one of the first women to play professionally is a dream come true!
What inspired you to start playing baseball?
I started playing baseball when I was about 5 years old. My Dad signed me up for little league and the rest is history. I fell in love with the game as a child, and continued playing to this day!
Do you have any pre-game rituals?
I really don't have any pre-game rituals other than I have to wear the same brand of basketball socks.
What's your first beauty memory?
My first beauty memory was probably when I got dressed up for my 8th grade dance. I definitely was always a tomboy growing up, but that night I had my hair curled, and of course wore a beautiful dress.
Describe your beauty regime.
I am very much a minimalist when it comes to make up and beauty care. I don't do a whole lot, and usually just wear mascara when going out.
I disconnect by...
working out and being active. Also by listening to music.
I have a real weakness for...
chocolate!
I always carry _____________ with me.
Bobby pins! I use them all the time for my hair and always end up leaving them all over the place. I also always have them hanging all over my bags and zippers.
We carefully hand-select products based on strict purity standards, and only recommend products we feel meet this criteria. 100% PURE™ may earn a small commission for products purchased through affiliate links.
The information in this article is for educational use, and not intended to substitute professional medical advice, diagnosis, or treatment and should not be used as such.
Sign up to our email newsletter for more blog updates and exclusive discounts.
< Older Post | Newer Post >