Tips for Applying Powder Foundation
How to achieve a soft, cake-free finish with powder foundation
Posted on March 25, 2020
Written by: 100% PURE ®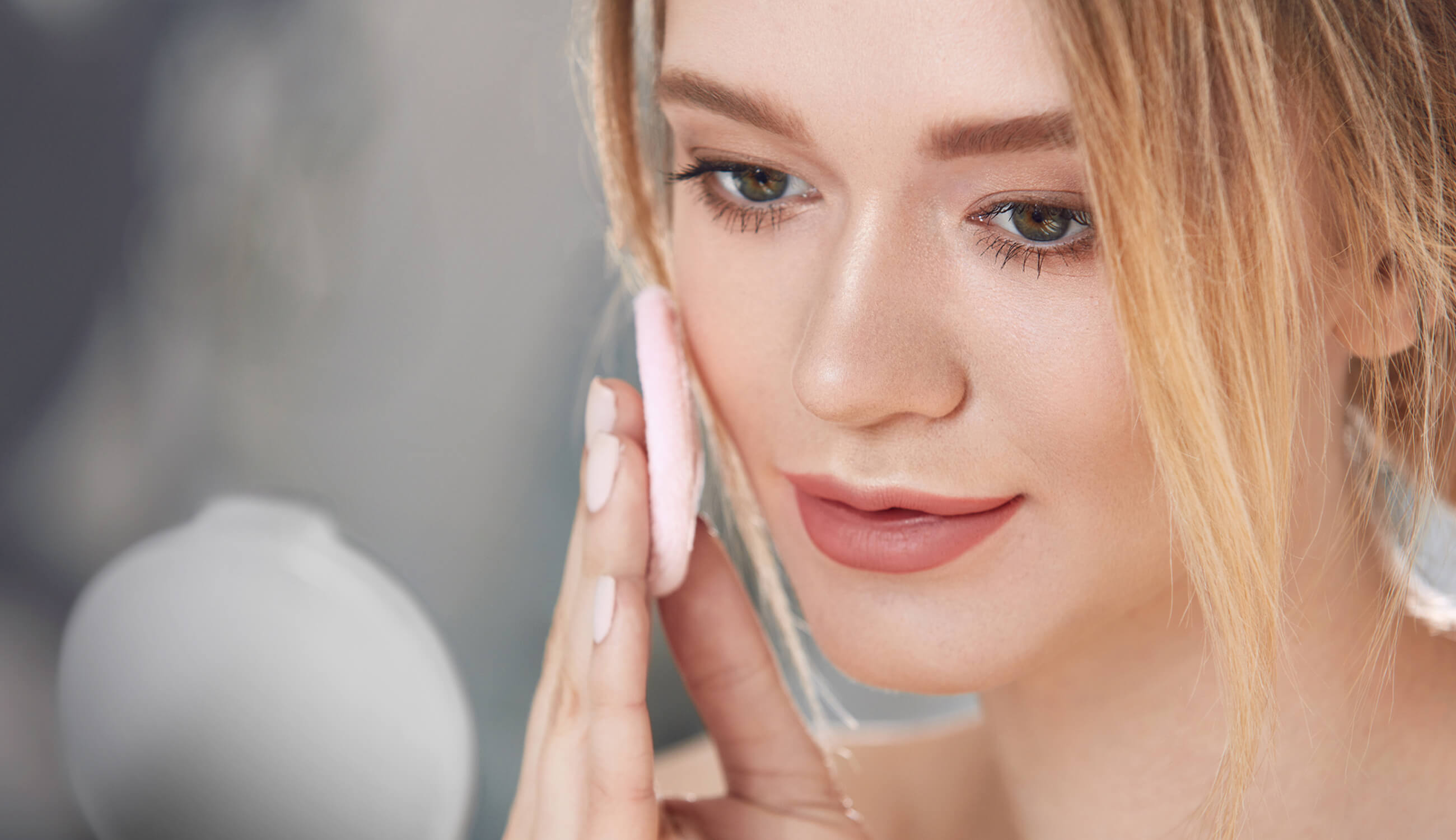 If you're a diehard liquid foundation fanatic, the thought of using a powder can feel downright terrifying. Yet regardless of your skin type or makeup needs, there are many benefits to powders: setting foundation, controlling shine, preventing clogged pores, and providing a matte finish. And for busy schedules, it doesn't get easier than a quick application of powder foundation in the morning.
While oily skin might sing the praises of powder foundation, dry skin types worry about potential flaking effects of powders. There are definitely ways to combat dryness and creasing that can come with powders – and the first way is to choose the right formula. Our Fruit Pigmented® Powder Foundation is made with a rich avocado butter base to prevent parched skin – and we've got a few insider tips on how to apply any powder foundation like a pro.
Pressed Vs. Loose Powder
Pressed powder is defined as a powder foundation compressed and flattened into a compact. Loose powder is a powder foundation in a jar or tub where the particles are free to move, similar to flour. The difference not only lies in the packaging design, but in the function.
A pressed powder foundation builds easily. If you enjoy a heavier coverage, a pressed powder is ideal as your main face foundation or base.
A loose powder foundation is lighter and silkier, but potentially messier – they can be easy to spill if you're not careful! A loose powder works great to set your foundation and concealer, especially with liquid products. Powder is great for mattifying and blotting shine, too. You might even choose to use it as a main foundation because of its sheer finish.
Note: While these are general distinctions, both pressed and loose powder products can work as a main foundation or setting powder.
Translucent Vs. Tinted Powder
A translucent powder is a sheer powder with no color; it works on every skin tone. On the contrary, tinted powders come in a number of shades and match your skin tone like a second skin.
Translucent powders set your foundation without providing extra coverage. Tinted powders provide coverage, so that they can work alone or as a setting powder with extra coverage.
Another important consideration is whether you want just a mattifying effect, or an added illuminating effect.
The Best Tools for a Flawless Powder Finish
Different tools work for different kinds of powders and purposes. Here's our breakdown on the best tools for each kind of powder and application.
Powder Puff
A powder puff is designed for dry powders, so of course we had to give it a mention! This is one of your best options for a loose powder foundation. Its texture and oil absorption is especially suited for the matte look you crave.
Best for: Loose powder for natural, matte looks
Brush
If you're looking for a quick and easy application, a Kabuki-style brush will work great. Since this brush is fluffy and contains dense bristles, you can layer your coverage and blend it out. In general, powder brushes help you avoid losing product compared to sponges.
Best for: Pressed powder
Sponge
Sponges come in so many shapes and sizes, it can be hard to determine which one is right for you. Use a sponge (or several) that cover any need you might have, from small to large areas of the face. Flat beauty sponges are one of the best options for setting and baking. The tapered end of a traditional beauty sponge can work for setting your under eye concealer and foundation.
Best for: Setting and baking with pressed or loose powders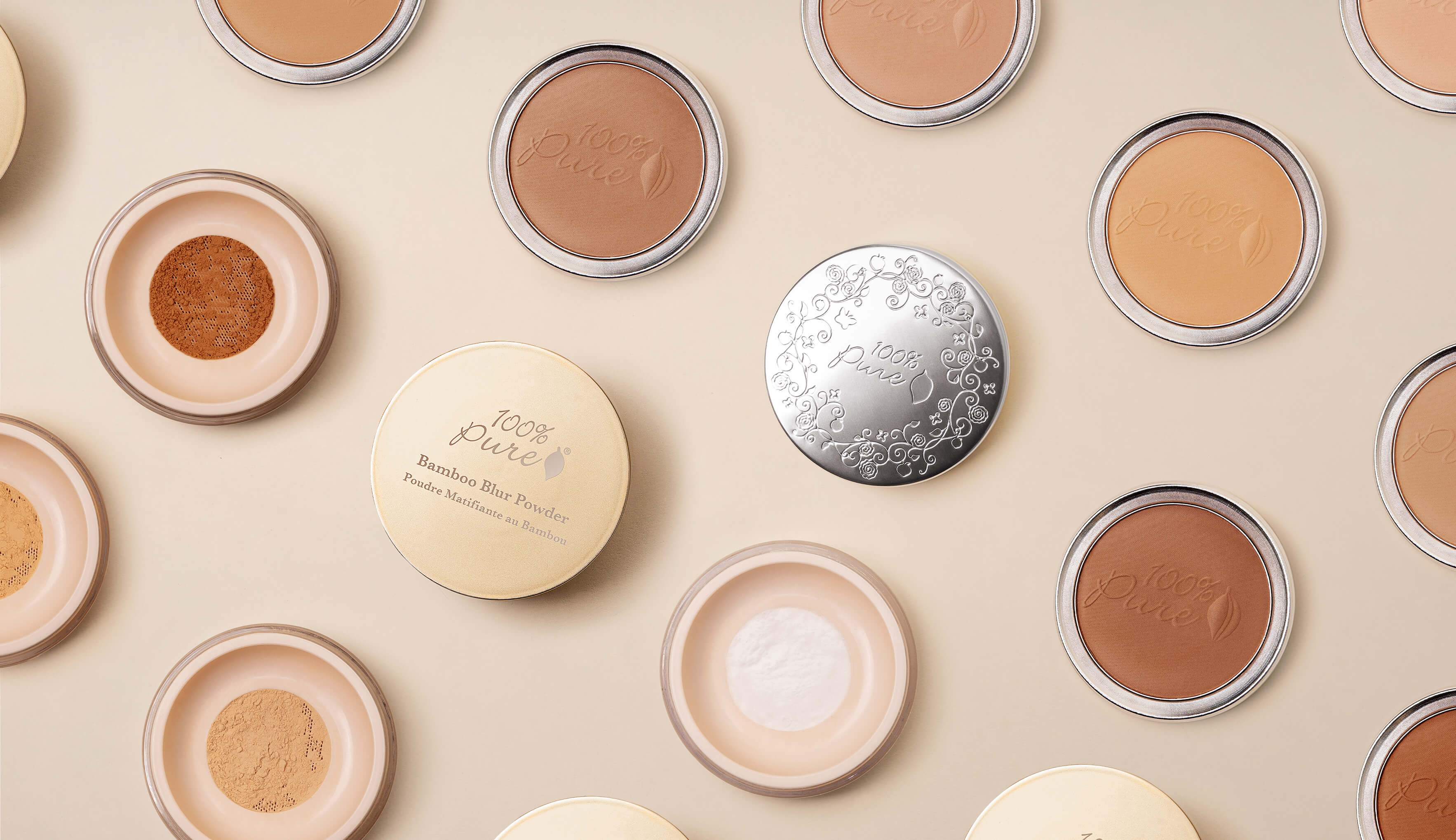 Do's and Don'ts of Powder Foundation
Once you've chosen your tools and products, it's time to move onto the best practices for applying powder foundation. There are definitely some differences in key best practices for liquid and powder products! Use these do's and don'ts to avoid some of the bigger mistakes and concerns.
DO:
#1: Start with clean skin. As with any foundation, you should be removing impurities before applying your makeup, as they can be trapped under your makeup and will quickly clog the pores.
#2: Hydrate and prime. Go through your skin routine as normal, making sure to incorporate hydrating products; this includes using a smoothing primer. These products can plump skin while minimizing the appearance of fine lines and wrinkles. This helps combat issues of powder settling into lines, and equals less drying, creasing, or cracking.
#3: Give products time to absorb. A waiting period of 5-10 minutes gives your skin time to fully absorb and receive the benefits of your hydrating products. It also prevents products from sticking and smearing together.
#4: Use a light powder over cream or liquid foundations. A light dusting of powder helps set your creamier products and helps them stay put for longer. If you have dry skin, this is one way powder foundation can work its way into your routine.
#5: Use a hydrating spray. If you notice dryness or creasing throughout the day, a hydrating mist can help refresh your powder foundation. This helps create a more natural skin-like finish, too!
DON'T:
#1: Forget to clean or replace your brushes. A dirty brush won't just spread bacteria around your face, it will lead to dull-looking makeup, too. Any old product left behind in your bristles can interfere with a fresh application.
#2: Use your fingers to apply powders. Powders won't blend into the skin as well when applied with fingers, leading to patchy makeup. Not to mention that oils on the fingers can affect the matte effect of the powder formula.
#3: Layer liquid products over a powder foundation. Like plays well with like; only use powder blushes and bronzers over powder foundation to avoid caking.
#4: Use a wet sponge. What works well with your liquid foundation won't necessarily translate to your powder foundation application; powder + liquid = caking!
#5: Use a ton of powder under the eyes. Too much product can lead to caking and creasing. Start with thin layers and build your coverage up as needed.
4 Bonus Tips for Powder Foundation
#1: Use a tinted powder to blot oil and erase shine throughout the day.
#2: Brighten your under eyes or forehead with an illuminating powder.
#3: Do you have combination skin that's parched in some areas and oily in others? Apply powder exclusively on areas that are oily.
#4: For a quick, light application, use a fluffy brush and use powder as you would bronzer. Then, dust your brush across the forehead, cheekbones, nose, chin, jawline, and neck.
Even if powder isn't the star of your foundation routine, it can really shine as a sidekick. High-quality powder foundations are versatile, working for your base to setting to baking. Let us know how you love to use powder in your routine!
We carefully hand-select products based on strict purity standards, and only recommend products we feel meet this criteria. 100% PURE™ may earn a small commission for products purchased through affiliate links.
The information in this article is for educational use, and not intended to substitute professional medical advice, diagnosis, or treatment and should not be used as such.
Sign up to our email newsletter for more blog updates and exclusive discounts.
< Older Post | Newer Post >