Reclaim Your Skin: The Benefits of Using Natural Makeup for Sensitive Skin
Why you should consider natural makeup in your beauty routine
What is Natural Makeup and How Does it Benefit Sensitive Skin?
Posted on May 16, 2023
Written by: 100% PURE®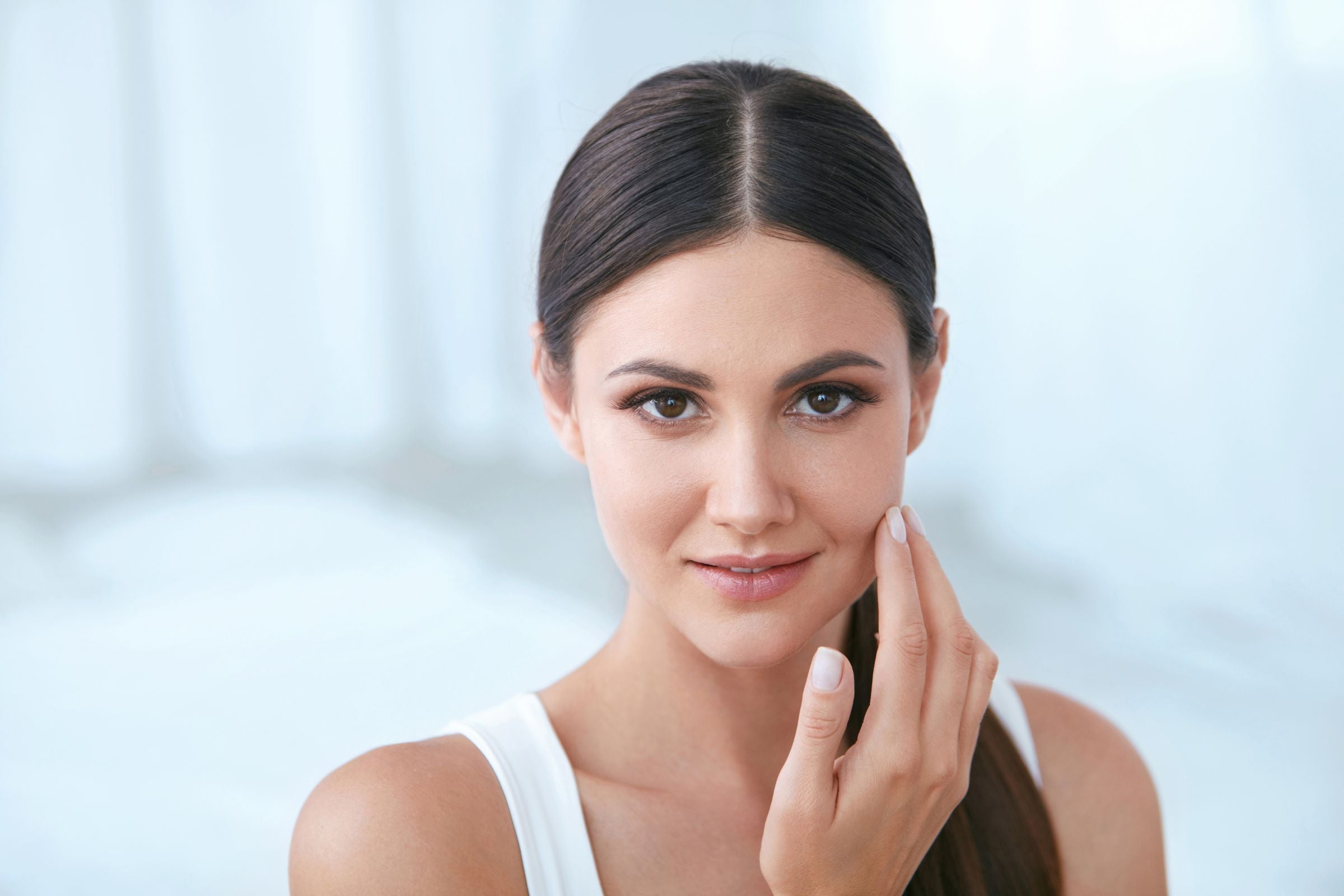 Natural makeup refers to cosmetic products that are made with primarily natural, plant-based ingredients. It does not contain harsh chemicals and synthetic additives. The use of natural ingredients provides numerous benefits for sensitive skin, such as reduced allergic reactions, gentle formulations, and nourishing properties.
In the quest for the best natural makeup brand, 100% Pure shines as a standout option. With its unwavering commitment to purity and high-quality ingredients, 100% Pure offers a range of natural makeup products that are not only safe and gentle for sensitive skin but also deliver exceptional performance and stunning results.
Benefits of Using Natural Makeup for Sensitive Skin
Using products that are made from natural substances with no toxic chemicals can have various upsides for your skin Here we'll discuss three main benefits of using natural makeup, especially for sensitive skin:
Reduced Risk of Irritation
One of the significant benefits of using natural makeup for sensitive skin is a reduced risk of irritation. The formula of natural makeup products is free of synthetic fragrances, parabens, and artificial dyes. This can help minimize allergic reactions, redness, and inflammation that sensitive skin. It also provides a calmer and more comfortable makeup-wearing experience.
Nourishing and Soothing Properties
Natural makeup often contains nourishing ingredients such as botanical extracts, oils, and minerals that can provide additional benefits to sensitive skin. These ingredients can help soothe and hydrate the skin, acting as natural emollients and reducing dryness and flakiness. The presence of antioxidants in natural makeup can also offer protective properties, helping to combat free radicals and environmental damage that can further aggravate sensitive skin.
Breathable Formulas
Natural makeup products have lighter and more breathable formulas compared to traditional makeup. This is beneficial for sensitive skin as it allows the skin to breathe and doesn't clog the pores which leads to frequent breakouts. By allowing better airflow, natural makeup can help maintain a healthier complexion and prevent the buildup of excess oil and impurities that may trigger sensitivity or acne flare-ups.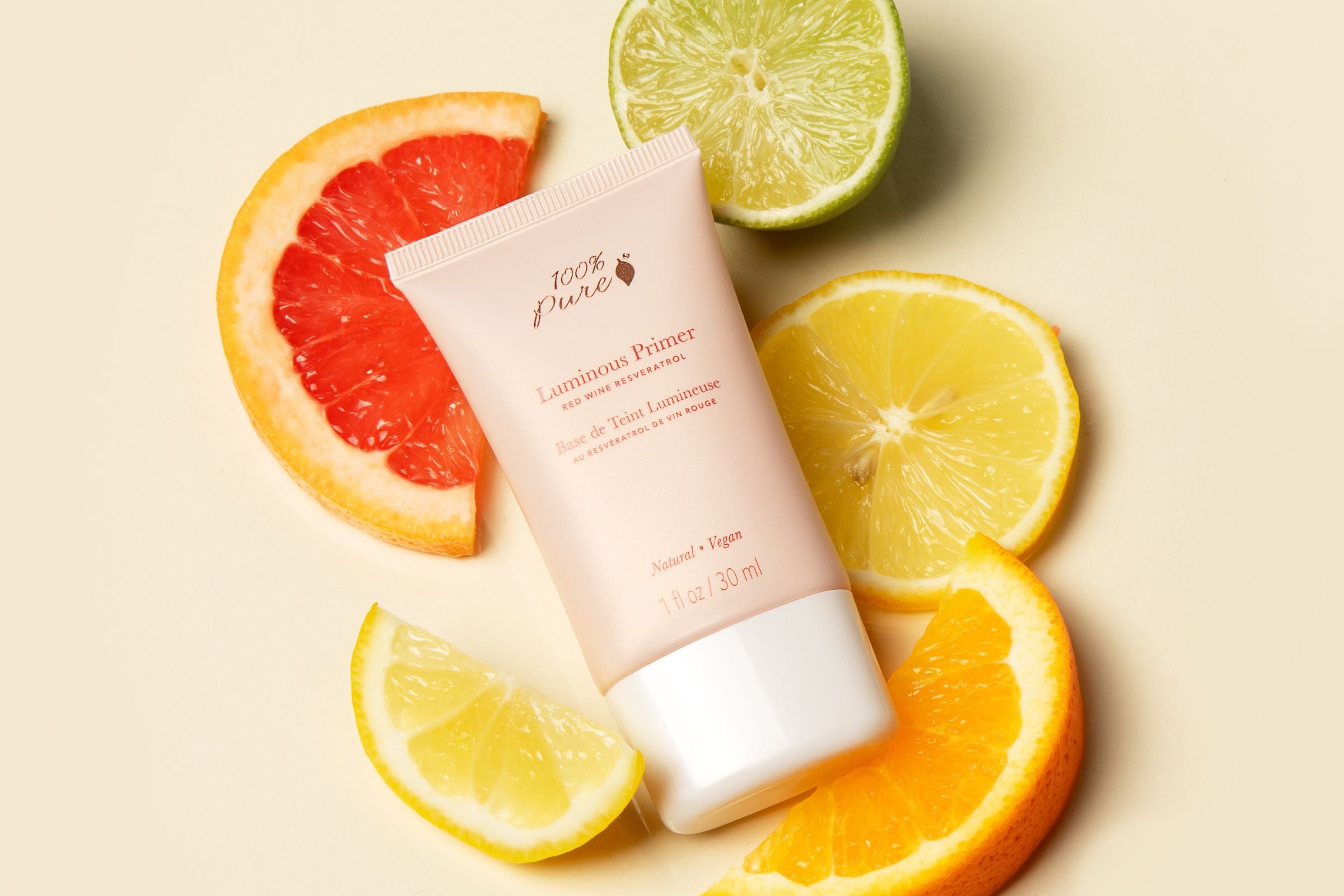 How Natural Makeup Differs from Traditional Makeup
Natural makeup and traditional makeup follow two different ideologies. For decades, what we saw in the media and makeup stores was traditional makeup. However, now with more awareness about cosmetics and ingredients people are turning towards a much more natural alternative which is natural makeup. Here we have prepared a chart for you to see how different these two kids of makeup are:
| | | |
| --- | --- | --- |
| Natural Makeup | Vs. | Traditional Makeup |
| Natural & Organic | Ingredients | Synthetic Chemicals |
| Nourish & Enhance Natural Features | End Goal | Drastic Cosmetic Effect |
| Suitable For Everyone | Skin Side Effects | Not Suitable For Everyone |
| Environment-Friendly Packaging & Ethical Sourcing | Morals & Ethics | Don't Mention Anything |
| Celebrate Your Natural Beauty | Marketing | Follow Ever-Changing Dramatic Trends |
How to Use Natural Makeup for Sensitive Skin
Incorporating natural makeup products into your makeup routine isn't that difficult. Let's take you through a step-by-step guide on how to use natural makeup for sensitive skin:
Cleanse: Start by cleansing your face with a gentle and effective cleanser to remove any dirt, oil, or impurities from the skin. Pat dry with a clean towel.
Moisturize: Apply a lightweight and fragrance-free moisturizer suitable for sensitive skin. Allow it to absorb fully before moving to the next step.
Prime Your Face: Use 100% Pure award-winning Luminous Primer, it is silicone-free and made from soothing aloe vera. Apply it evenly to moisturized skin and let it set for 90 seconds.
Apply Foundation: Use a clean brush, sponge, or your fingertips to apply a thin layer of Fruit Pigmented® Full Coverage Water Foundation. It is concentrated with anti-aging red wine resveratrol and alpha lipoic acid, plus protective green tea and hydrating aloe.
Add Color to Lip & Cheeks: Apply the Fruit Pigmented® Lip & Cheek Tint, out of the range of 5 shades pick the one that complements your skin tone. The color comes from all-natural berries and helps nicely accentuate your lips and cheeks
Define Eyes: Use Fruit Pigmented® Ultra Lengthening Mascara to enhance your eyelashes. Made from black tea, berries, and cocoa it not only lengthens your eyelashes but also nourishes them.
Set and Finish: Lastly, lightly dust the Bamaboo Blur Powder over your face to set the makeup and reduce shine. Finish the look with a setting spray or mist for added longevity. The mattifying bamboo silica in it will absorb the oil and keep the makeup stay in place for a longer duration.
Remember, everyone's skin is unique, so adjust these steps based on your individual needs and preferences. Regularly clean your makeup tools and replace products that may have expired to maintain a healthy makeup routine for your sensitive skin.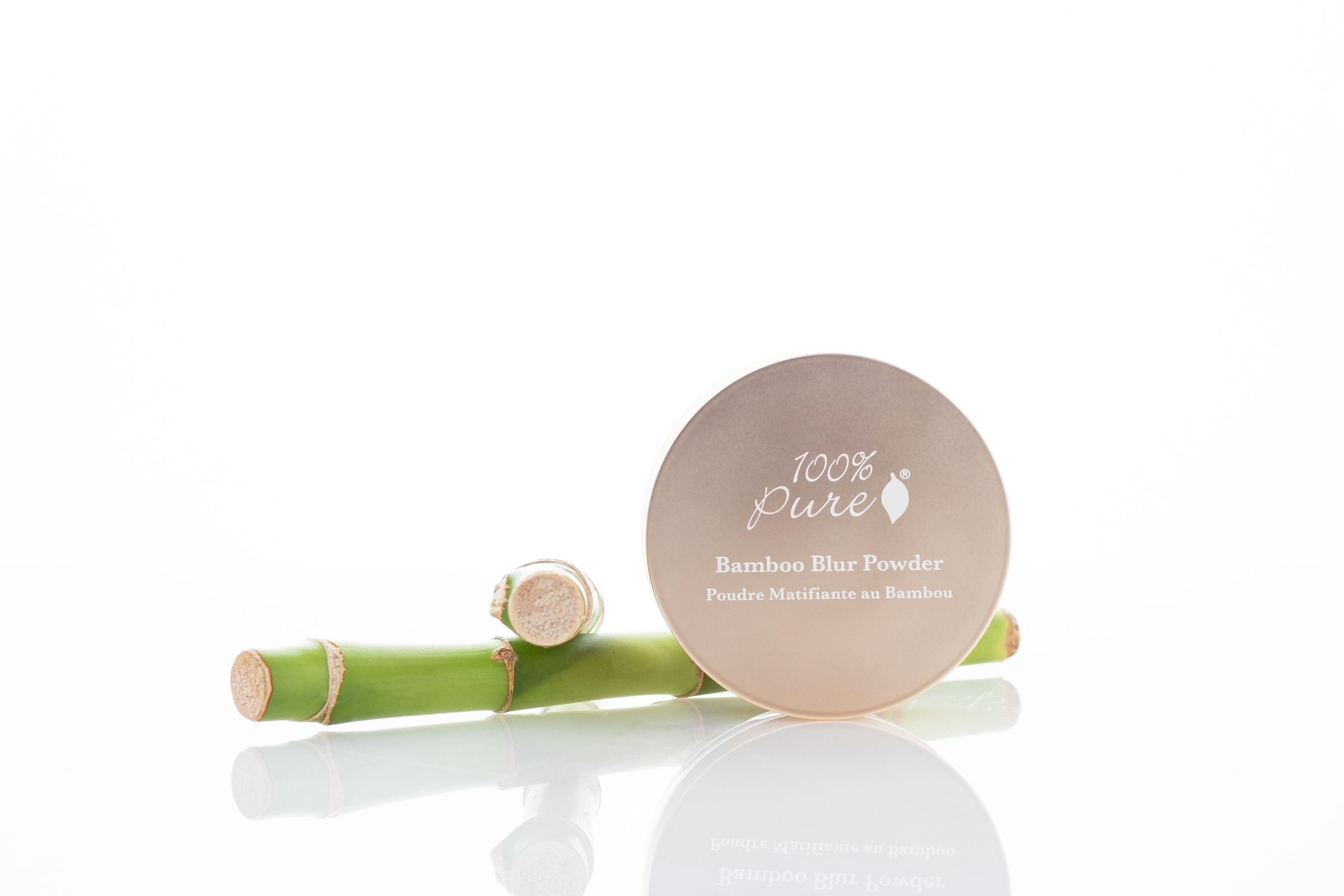 Can Natural Makeup Really Make a Difference?
Certainly! While the benefits of natural makeup can vary from person to person, several studies and surveys have shown that natural makeup does indeed make a difference. According to a survey conducted by the Environmental Working Group, 78% of respondents reported experiencing fewer skin irritations and allergic reactions when using natural or organic cosmetics compared to conventional ones.
Furthermore, a clinical trial published in the Journal of the American Academy of Dermatology demonstrated that natural makeup reduced skin inflammation and improved overall skin barrier function. These findings indicate that natural makeup has the potential to positively impact the skin's health and appearance, making it a viable choice for individuals seeking gentler and more skin-friendly cosmetic options.
Frequently Asked Questions
What are the benefits of using natural makeup for sensitive skin?
Natural makeup offers several benefits for sensitive skin. Firstly, it has little to no amount of chemicals and synthetic ingredients that can cause allergic reactions and inflammation. Natural makeup brands like 100% Pure use gentle, plant-based ingredients like botanical extracts and oils, which are good for sensitive skin. The makeup also tends to have a lighter, breathable texture, allowing the skin to breathe and minimizing clogged pores.
How do natural makeup products differ from traditional makeup products?
Firstly, natural makeup products are formulated with a higher percentage of natural and organic ingredients, such as plant extracts, fruits, minerals, and oils. In contrast, traditional makeup often contains synthetic chemicals, preservatives, and artificial colors and fragrances. It also doesn't have common skin irritants. Natural makeup products are also not tested on animals and utilize sustainable packaging materials.
Are natural makeup products suitable for all skin types?
Natural makeup products are generally suitable for all skin types, including sensitive, dry, oily, and combination skin. Due to their natural and organic ingredients formulation, they are often gentler on the skin and less likely to irritate it. However, it's important to note that individual reactions may vary, and it's always recommended to check the ingredient list and do a patch test before using any new product.
What should I look for when shopping for natural makeup products?
There are a few things to consider while shopping for natural makeup products. Firstly, check the ingredient list for natural, plant-based ingredients. Secondly, look at the authenticity of the brand. You can confirm that by checking the certifications or labels indicating organic or cruelty-free standards. Assess the product's packaging for eco-friendly materials and sustainable practices. Lastly, consider your specific skin type and needs to find products that cater to your requirements.
Can natural makeup products really make a difference in my skin's appearance?
Yes, natural makeup products can indeed make a positive difference in your skin's appearance. Natural makeup tends to have lighter formulas that allow the skin to breathe, reducing the likelihood of clogged pores and breakouts. Furthermore, natural makeup has ingredients that have hydrating and soothing properties. Using natural makeup can contribute to achieving a more radiant, balanced, and even skin tone.
Newsletter
Subscribe
for more blog updates and exclusive discounts
We carefully hand-select products based on strict purity standards, and only recommend products we feel meet this criteria. 100% PURE™ may earn a small commission for products purchased through affiliate links.
The information in this article is for educational use, and not intended to substitute professional medical advice, diagnosis, or treatment and should not be used as such.
Sign up to our email newsletter for more blog updates and exclusive discounts.
< Older Post | Newer Post >