Be Bold, Be Beautiful: The Best Antioxidant Serums for Healthy, Glowing Skin
A few doses of skin softening and brightening serums coming right up!
Posted on May 15, 2023
Written by: 100% PURE®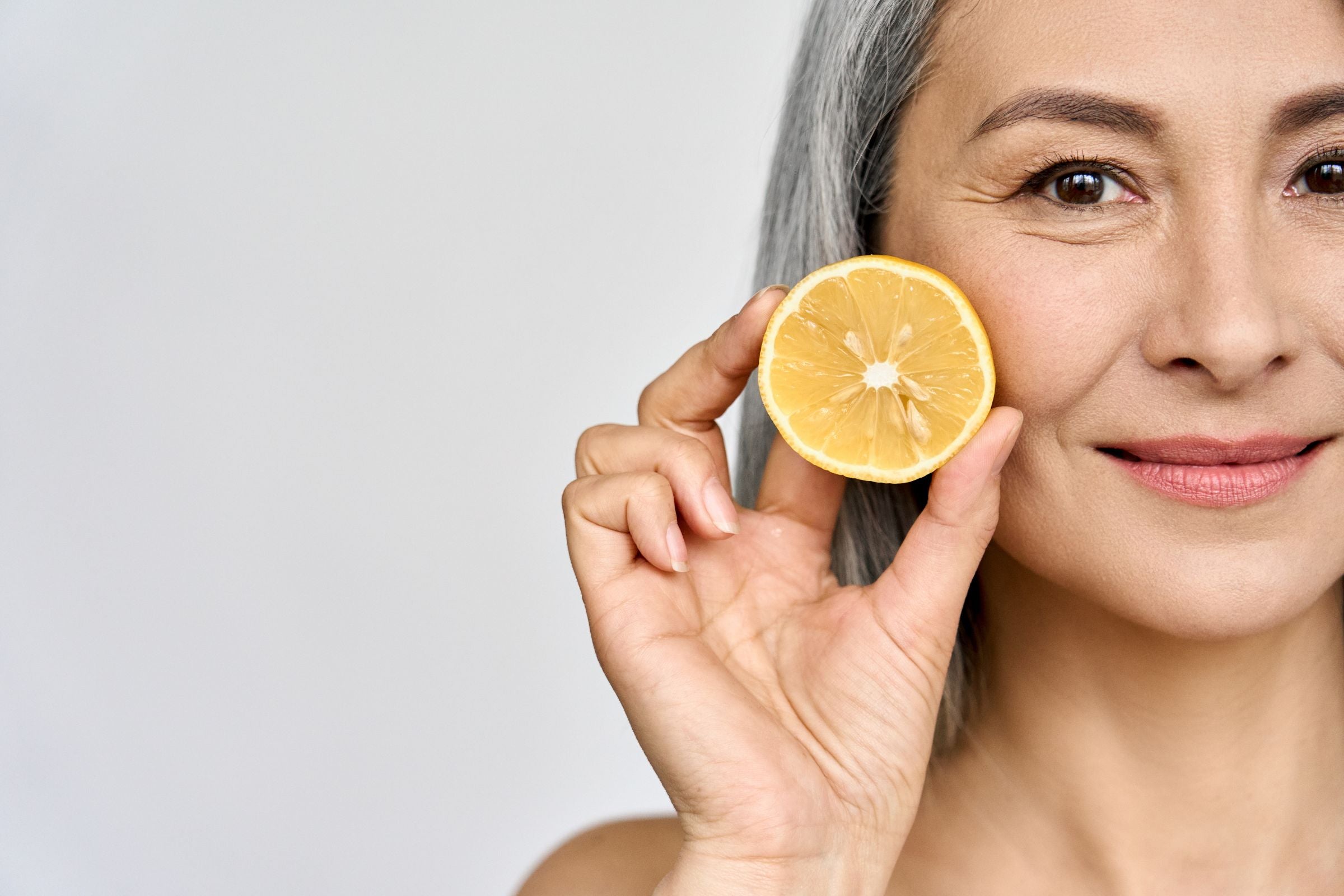 Are you looking for the key to supple, vibrant skin? Do you want to put your best self forward, no matter what life throws your way? The secret might just be found in antioxidant serums. Whether you're a skincare novice or an experienced beauty enthusiast, you can benefit from incorporating these powerful products into your everyday routine.
Antioxidant serums are loaded with vitamins and antioxidants that help protect the skin from environmental damage caused by toxins and pollutants while promoting healthy cell turnover. Read on for our picks of the best antioxidant serums out there that will give you beautiful results in no time!
What are Antioxidant Serums?
Antioxidant serums are skincare products that contain active ingredients, such as vitamins C and E, ferulic acid, and coenzyme Q10, to name a few. These ingredients work together to neutralize free radicals in the skin, which can cause premature aging and damage to the skin cells. Antioxidant serums can also brighten the skin, reduce inflammation, and improve the texture of the skin.
When it comes to choosing the best antioxidant serum, it is important to look for one that contains a high concentration of active ingredients and is formulated to penetrate the skin deeply. It is also best to choose a serum that suits your skin type and concerns, and to use it consistently for maximum benefits. With these tips in mind, you can find an antioxidant serum that will help keep your skin looking youthful and healthy.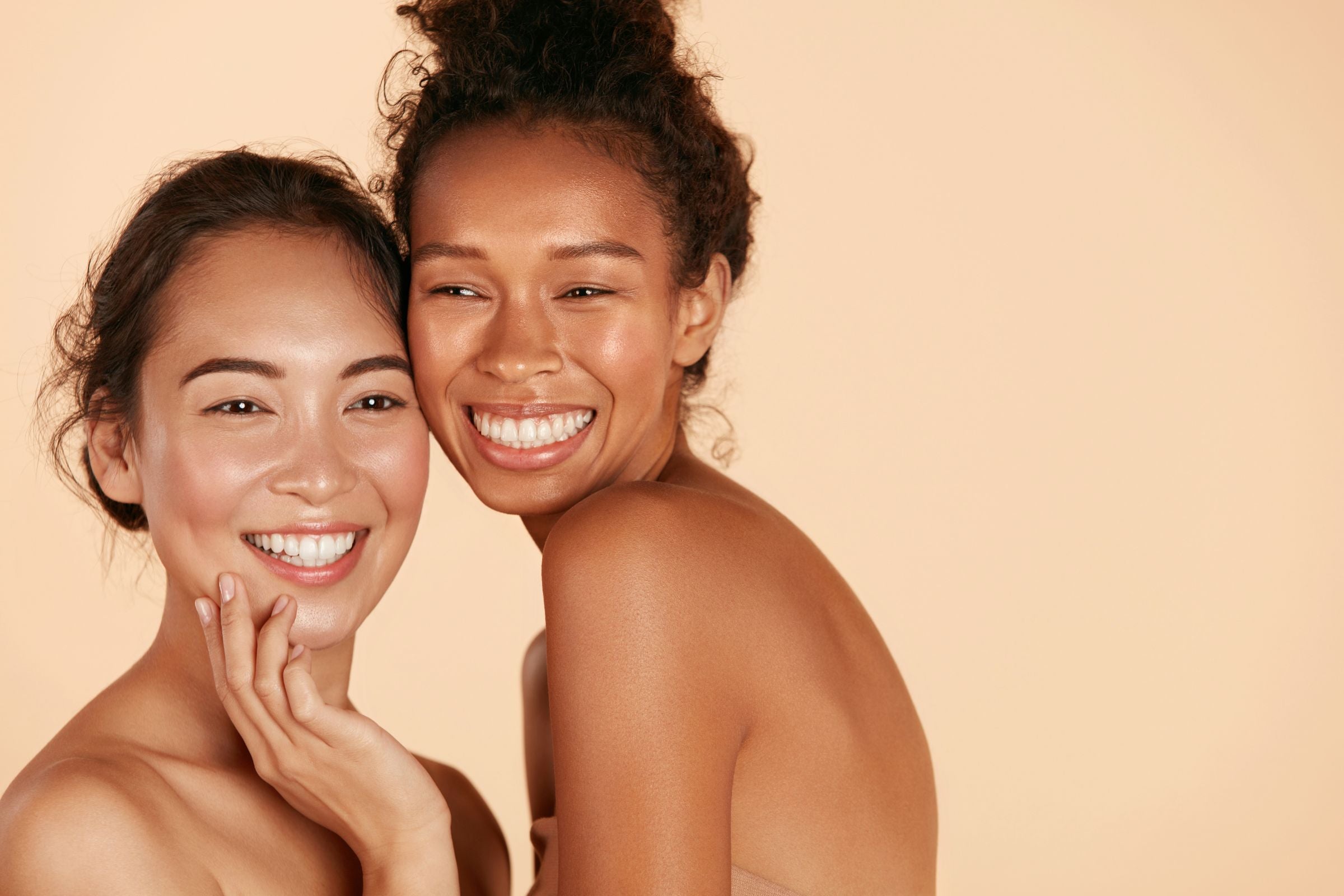 Benefits of Using Antioxidant Serum
From reducing wrinkles and fine lines to restoring moisture levels, antioxidant serum helps protect against environmental damage from free radicals. In this blog section, we'll take an in-depth look at all the incredible benefits associated with using antioxidant serum as part of your daily skincare routine.
Protection Against Environmental Stressors
Antioxidants in skincare have become increasingly popular due to their ability to protect the skin against environmental stressors. With exposure to factors such as UV rays, pollution, and even lifestyle choices like smoking, our skin is prone to damage that can cause premature aging, inflammation, and even disease. Antioxidants work by neutralizing free radicals, unstable molecules that can cause damage to our cells.
By incorporating these powerful compounds into our skincare routines, we can help prevent the damage caused by environmental pollutants and improve the overall health of our skin. While there are many types of antioxidants, including vitamin C, vitamin E, and polyphenols, it's important to find the right products for your skin. Consulting with a skincare professional or doing research on different types of antioxidants and their benefits can help in choosing the best products for you.
Boosting Skin's Health and Radiance
Exploring the benefits of antioxidants in skincare is a fascinating topic for those seeking to improve their skin's radiance. Antioxidants work to neutralize free radicals, which can damage skin cells and contribute to signs of aging. The incorporation of antioxidants into your skincare routine can assist in fighting environmental stressors and minimizing the appearance of fine lines and wrinkles. Additionally, antioxidants can contribute to restoring skin's natural glow and decreasing the appearance of dullness. Understanding the benefits of antioxidants in skincare is key to achieving healthy and radiant skin for years to come.
Fighting Signs of Aging
Radiant and youthful skin is often desired by many, but with age comes several visible signs of aging. Fortunately, antioxidants can be the solution. These natural compounds can work wonders in fighting against premature aging. They protect our skin cells from harmful environmental factors by neutralizing free radicals, which can trigger oxidative stress. Antioxidants can also help rejuvenate dull skin by promoting collagen production and reducing inflammation.
While many natural ingredients like green tea extract, niacinamide, and vitamin E contain antioxidants, it's important to understand how to use them correctly in your skincare routine. It's recommended to apply sunscreen before using these products and consult with a dermatologist to determine the best type of antioxidants for your skin type. By incorporating antioxidants into your daily skincare routine, you can enjoy a youthful and glowing complexion for years to come.
Choosing the Right Antioxidant Serum for Your Skin Type
When it comes to skincare, choosing the right products can make all the difference in achieving healthy and glowing skin. Antioxidant serums are a great addition to any skincare routine as they help protect against environmental damage, reduce inflammation, and improve overall skin texture. However, with so many different antioxidant serums available on the market, it can be overwhelming to choose the best one for your specific skin type. It's important to consider factors such as your skin concerns, ingredients, and texture preferences when selecting an antioxidant serum.
Consulting with a dermatologist or skincare professional can also be helpful in determining the best antioxidant serum for your individual needs. By investing in the right antioxidant serum, you can nourish and protect your skin for a healthy and radiant complexion.
Antioxidant Serums for Oily Skin
When it comes to choosing the right antioxidant serum for oily skin, it's essential to understand how the ingredients work to combat excess oil while protecting your skin. Antioxidants like vitamin C and E can help to neutralize free radicals that contribute to early signs of aging, while extracts such as green tea and chamomile can soothe and calm the complexion. Look for lightweight serums with non-comedogenic formulas designed specifically for oily or combination skin types.
Experimenting with different products and understanding how your skin reacts to each one is key to finding the right antioxidant serum that will work to keep your skin healthy, radiant, and refreshed.
Antioxidant Serums for Dry Skin
Antioxidant serums are an essential part of any skincare routine, and for those with dry skin, they can be lifesavers. However, with so many options available, it can be challenging to know which one is right for you. Understanding the key properties of antioxidants and how they benefit the skin is essential when it comes to choosing the right serum.
Antioxidants work by neutralizing free radicals that can damage the skin, making them a must-have for anyone looking to prevent premature aging and protect their skin from environmental stressors. Exploring the ingredient list of different serums can also help you find the perfect match for your skin. Look for serums with hydrating ingredients like hyaluronic acid and glycerin to provide an added boost of moisture to your dry skin. With the right antioxidant serum, you'll be on your way to healthier, more radiant-looking skin in no time.
Antioxidant Serums for Normal Skin
Antioxidants protect the skin from free radicals, which can cause damage and aging. When choosing a serum, look for ingredients like vitamin C, vitamin E, ferulic acid, and green tea extracts. These compounds work together to brighten and even out skin tone while providing protection against environmental stressors.
It's important to note that everyone's skin is unique, so what works for one person may not work for another. Don't be afraid to ask for recommendations or get samples to try before investing in a full-size product. By incorporating an antioxidant serum into your daily routine, you can help maintain healthy and youthful-looking skin for years to come.
Antioxidant Serums for Combination Skin
When it comes to choosing an antioxidant serum for combination skin, there are a variety of options on the market. It's important to look for serums that contain a variety of antioxidants, such as vitamin C, vitamin E, and ferulic acid, which can help protect the skin from damage caused by environmental stressors.
Additionally, look for serums that contain lightweight, non-greasy formulas that won't clog pores or exacerbate oily areas.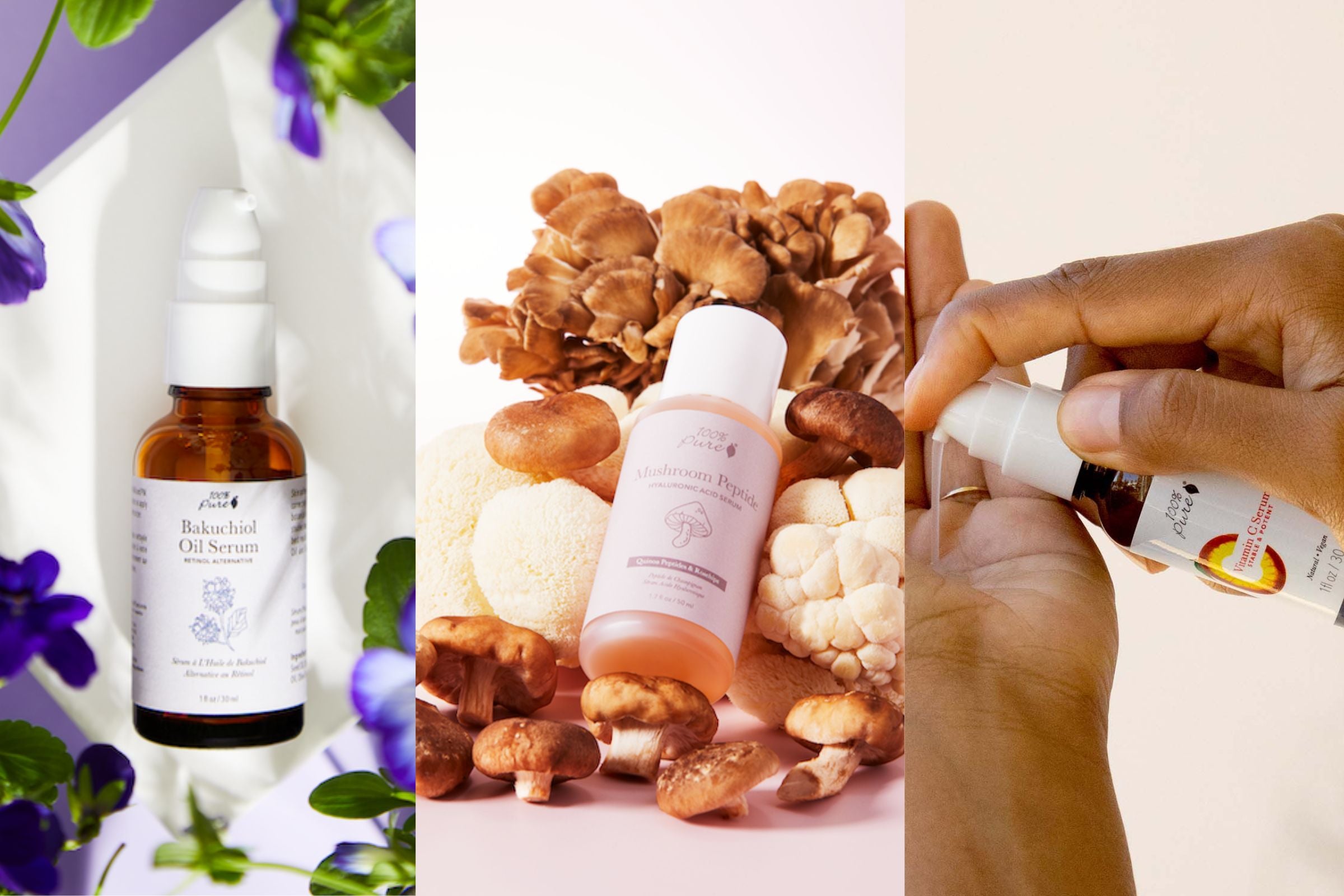 Top 5 Antioxidant Serums for Healthy, Glowing Skin
Whether you want to prevent further signs of aging or just maintain that youthful glow, an antioxidant-rich serum can be the key to your skincare success. If you're not sure where to start, here are our five favorite antioxidant serums for healthy, glowing skin.
Bakuchiol Oil Serum
Discover the plant-powered alternative to retinol. Our facial oil serum harnesses the power of Bakuchiol to deliver all the benefits you're looking for in a gentler, more nourishing form. Stimulating cellular turnover, it creates a smoother complexion, evens out skin tone, and reduces the appearance of fine lines and wrinkles. Say goodbye to harsh retinol and hello to the ultimate skin softening, moisture-magnet alternative.
Black Tea Grass Jelly Anti-oxidant Serum
Boost skin's defense against free radicals and aging with our concentrated antioxidant serum. Infused with Puerh Black Tea Leaves, this formula plumps and firms your skin while efficiently absorbing to hydrate and nourish it. Experience the perfect base for flawless makeup application as you indulge in the ultimate skin protection and nourishment.
Mushroom Peptide Serum
Discover the power of medicinal mushrooms for your skin. Our unique blend of eleven skin-beneficial mushrooms, combined with quinoa peptides, provides multiple benefits for a more resilient, vibrant, and firmer-looking complexion. Let nature revitalize your skin and unlock its full potential.
Vitamin C Serum
Revitalize your skin with our lightweight Vitamin C serum, a vegan and natural solution that promotes collagen production and brightens your complexion. Formulated with hydrating aloe gel and infused with green apple and grape extracts, this serum is also enriched with alpha lipoic acid (ALA) to safeguard against oxidative damage that can accelerate aging and discoloration. Experience our serum's soothing and firming benefits for a noticeably radiant glow.
Multi-Vitamin + Antioxidants Potent PM Serum
Experience the power of stabilized vitamins as they work together to reduce the appearance of fine lines and wrinkles, boost firmness and elasticity, and brighten skin tone. Our unique formulation combines two anti-aging superstars, Niacinamide and Vitamin C, which are typically incompatible due to their different pH levels. With the use of Magnesium Ascorbyl Phosphate, the highest quality and most stable form of Vitamin C, we've achieved a pH balance of 6, allowing for a harmonious blend of these powerful vitamins to rejuvenate your complexion and reveal a youthful, glowing appearance.
How to Use Antioxidant Serum
Antioxidant serums are a powerful weapon in the fight against free radicals that can cause serious damage to the skin. Whether you're dealing with aging and fine lines or simply want a boost to your complexion, an antioxidant serum can be an effective solution. The key to getting the most benefit from these products is to use them correctly. Start by cleansing your skin thoroughly and patting it dry. Then, apply a small amount of the serum to your face, using gentle circular motions to ensure even coverage. For best results, use the serum daily and be sure to follow up with your favorite moisturizer. With consistent use, you'll notice visible improvements in your skin, including a more even tone, improved texture, and reduced signs of aging.
How Often Should You Use Antioxidant Serum?
If you're looking to enhance your skincare routine with the best antioxidant serum, you might wonder how often you should incorporate it into your regimen. Antioxidants are essential in protecting the skin from environmental stressors, such as UV rays and pollution, which can cause premature aging and damage. Ideally, you should use an antioxidant serum every morning to help your skin defend against these elements before heading out for the day.
Additionally, layering an antioxidant serum underneath your SPF can enhance its protective benefits. However, it's crucial to note that everyone's skin is different, and it's best to consult with a dermatologist about how often you should use an antioxidant serum to fit your unique skincare needs. Ultimately, using an antioxidant serum consistently can lead to a glowing, youthful complexion.
Newsletter
Subscribe
for more blog updates and exclusive discounts
We carefully hand-select products based on strict purity standards, and only recommend products we feel meet this criteria. 100% PURE™ may earn a small commission for products purchased through affiliate links.
The information in this article is for educational use, and not intended to substitute professional medical advice, diagnosis, or treatment and should not be used as such.
Sign up to our email newsletter for more blog updates and exclusive discounts.
< Older Post | Newer Post >