Our Trusty 2-Minute Beauty Look
A quick and easy makeup look starring BB cream and other multi-tasking products
Posted on May 2, 2019
Written by: 100% PURE®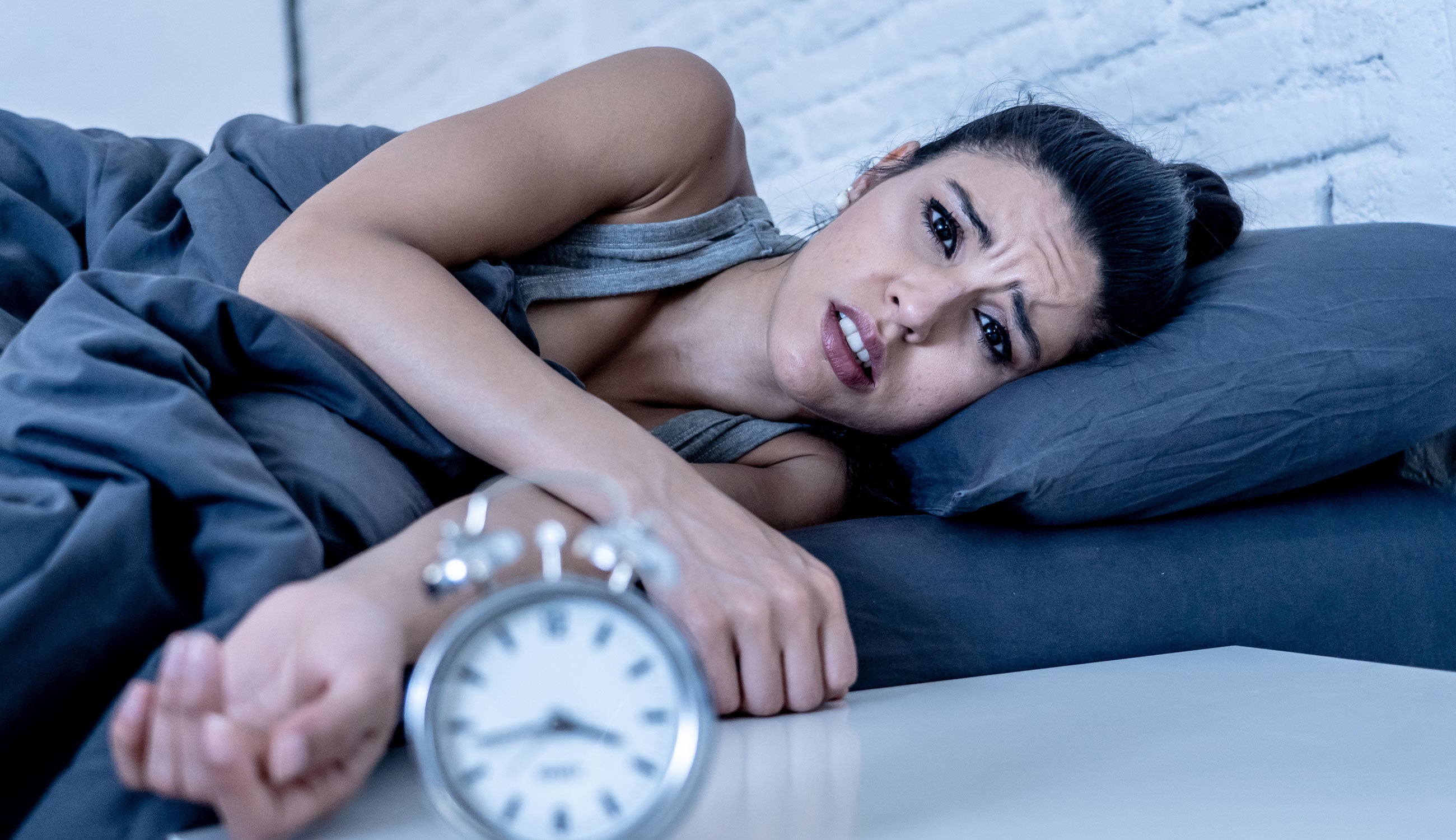 Want to do your makeup, but don't have ten minutes to spare? No worries, babe – all you need for our go-to look is two!
We're all familiar with those extensive beauty tutorials where it takes you ten minutes alone to try and understand the artist's technique, before you realize you're missing a tool or product required to replicate the look. Welcome to the anti-tutorial tutorial: it's a beauty look made for our busy boss ladies out there, who want to werk smarter, not harder.
Sometimes we want more than a bare face, but don't want our beauty game to get too complicated. Minimalists and naturalistas delight; this is the look for you – starring our trusty buddy, BB cream. Peep below to see how we do it!
Before You Begin: Prep Skin!
Any look, simple or complicated, should start with clean, fresh skin – easy enough, right? After your morning cleanser, make sure your skin is prepped for beauty by layering on the essentials. We recommend a good hydrating toner and a lightweight moisturizer, so that your skin is feeling happy and healthy.
PRO TIP: Try our Fermented Rice Water Toner if you haven't already. This formula is designed to brighten, making it great for maintaining glowing summertime skin. Look forward to evened tone, a brightened complexion, and smoother texture with continued use.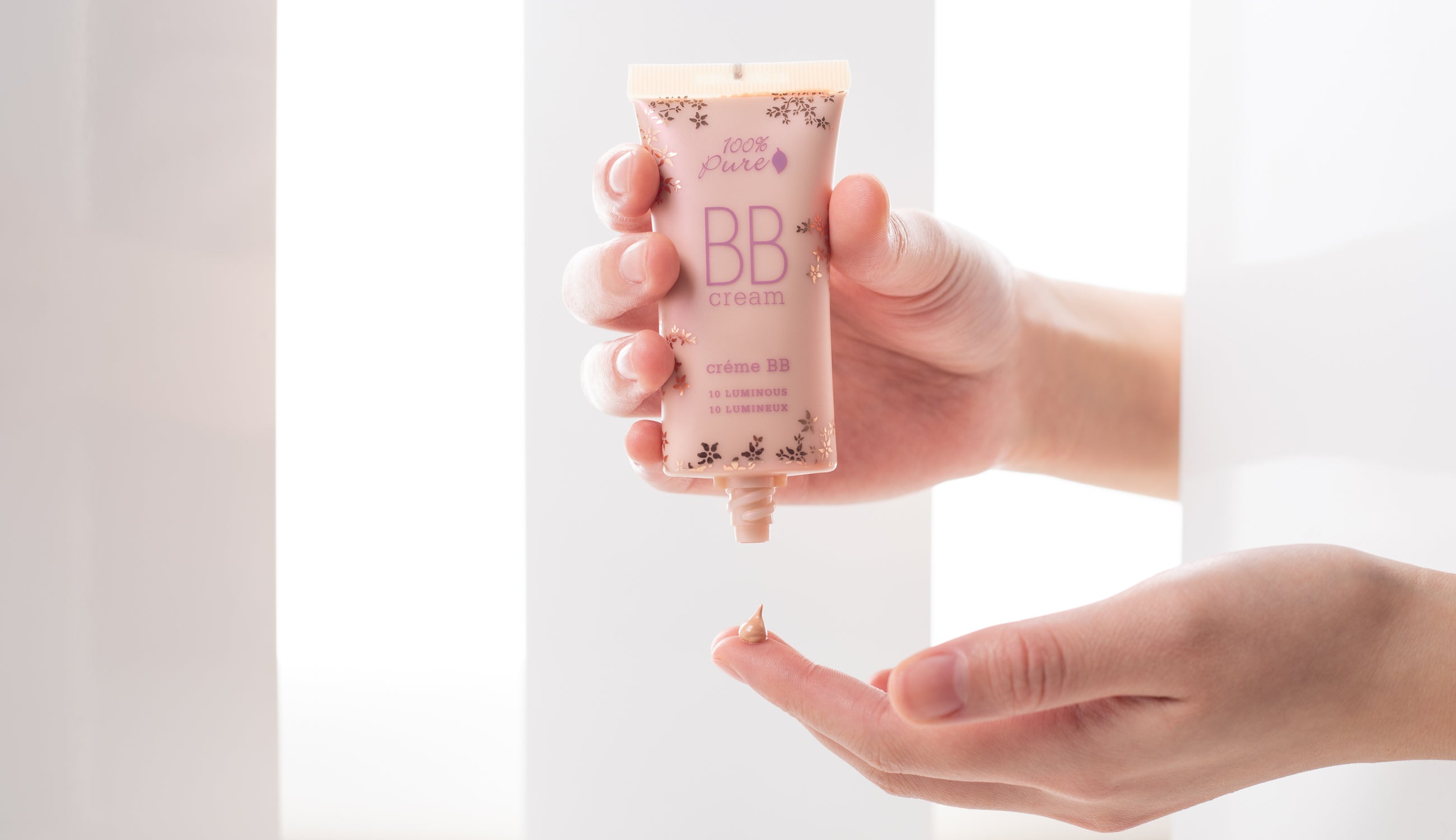 Step 1: BB Cream
This is a glow-wonder in a tube that we honestly can't imagine living without. Are you a fan of naturally radiant and dewy skin? On those minimal makeup days, this is your go-to for getting that fresh-from-the-spa look. The main ingredient in this bb cream formula is aloe leaf extract. Used for centuries as a cure-all for general body care, we rely on this miracle plant as the base of our beauty balm. Aloe is amazing at hydrating the skin, soothing irritation, alleviating redness, and diminishing signs of scarring or blemishes. So not only is this bb cream adding buildable coverage for blurring the skin into perfection, but it's also supporting healthy skin healing from the inside-out.
One of the most amazing features of this bb cream is the high potency concentration of anti-aging antioxidants from real fruits. This medium-to-full coverage bb cream formula has concentrations of free radical neutralizing antioxidants from ingredients like sweet cherries, raspberries, and blueberries.
Before you step out the door, layer on as little or as much coverage as you'd like – a few bounces of this bb cream using a clean, slightly damp latex-free makeup blender will give you that flawless, instantly filtered look. And guess what? It only takes seconds!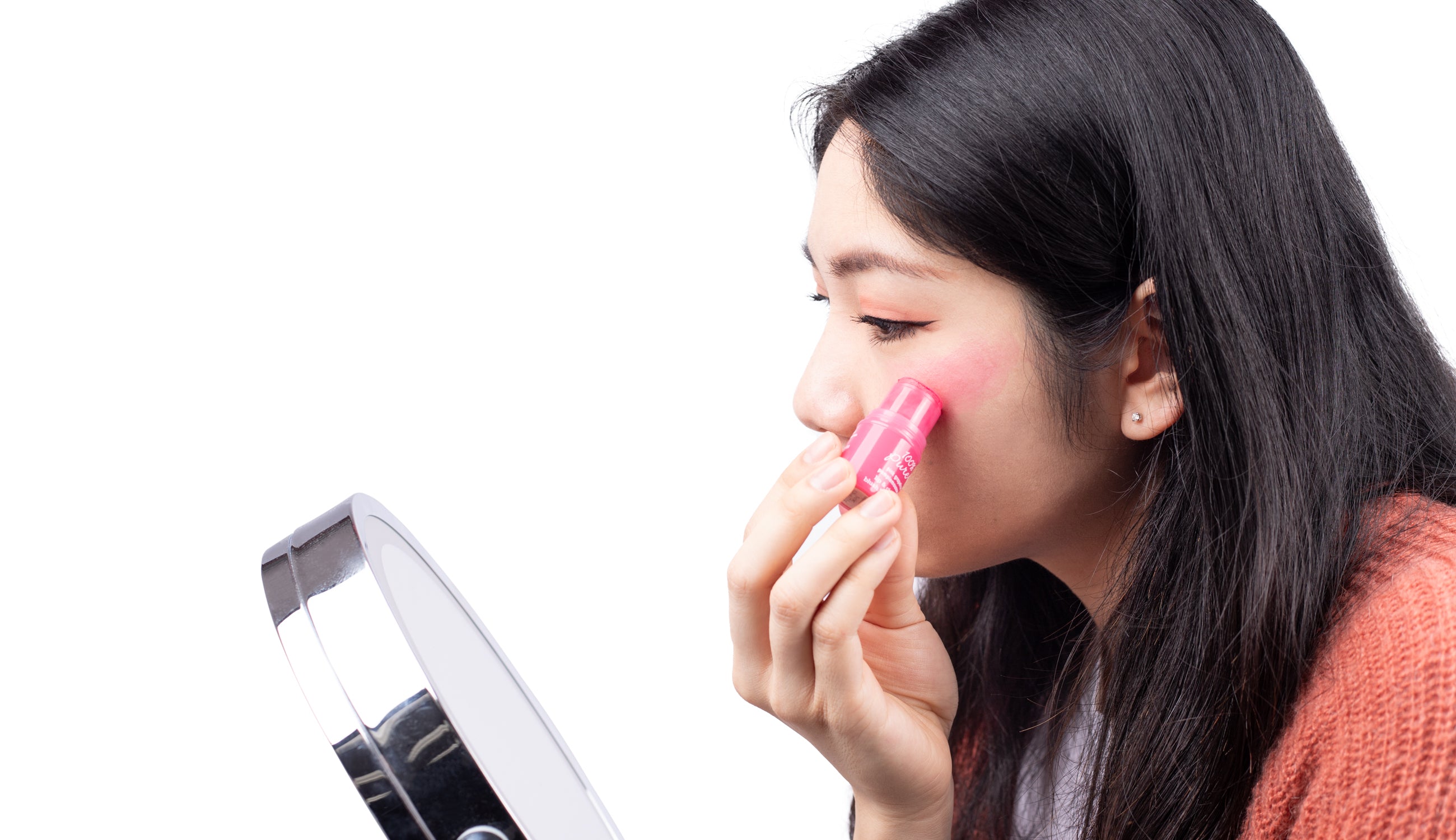 Step 2: Lip & Cheek Tint
You might be ready to step out the door once you see how glowy you look after the mineral-infused bb cream, but not so fast! For a well-rounded look, add a little color to liven up your complexion. All it takes is the swipe of a finger on the cheeks and lips and voila!
Our Shimmery Cocoa Berry Lip & Cheek Tint looks amazing on rich skin tones, and is a perfect office lip. Did you know this shade also works to set off brown and green eyes? Pat a bit on the lids for a satiny shimmer that only takes a moment to apply. Want something more suited for summer days? Peach Glow on the cheeks is hot and, on the eyes, even hotter as a summery, sweet shade that's complimentary for every skin tone.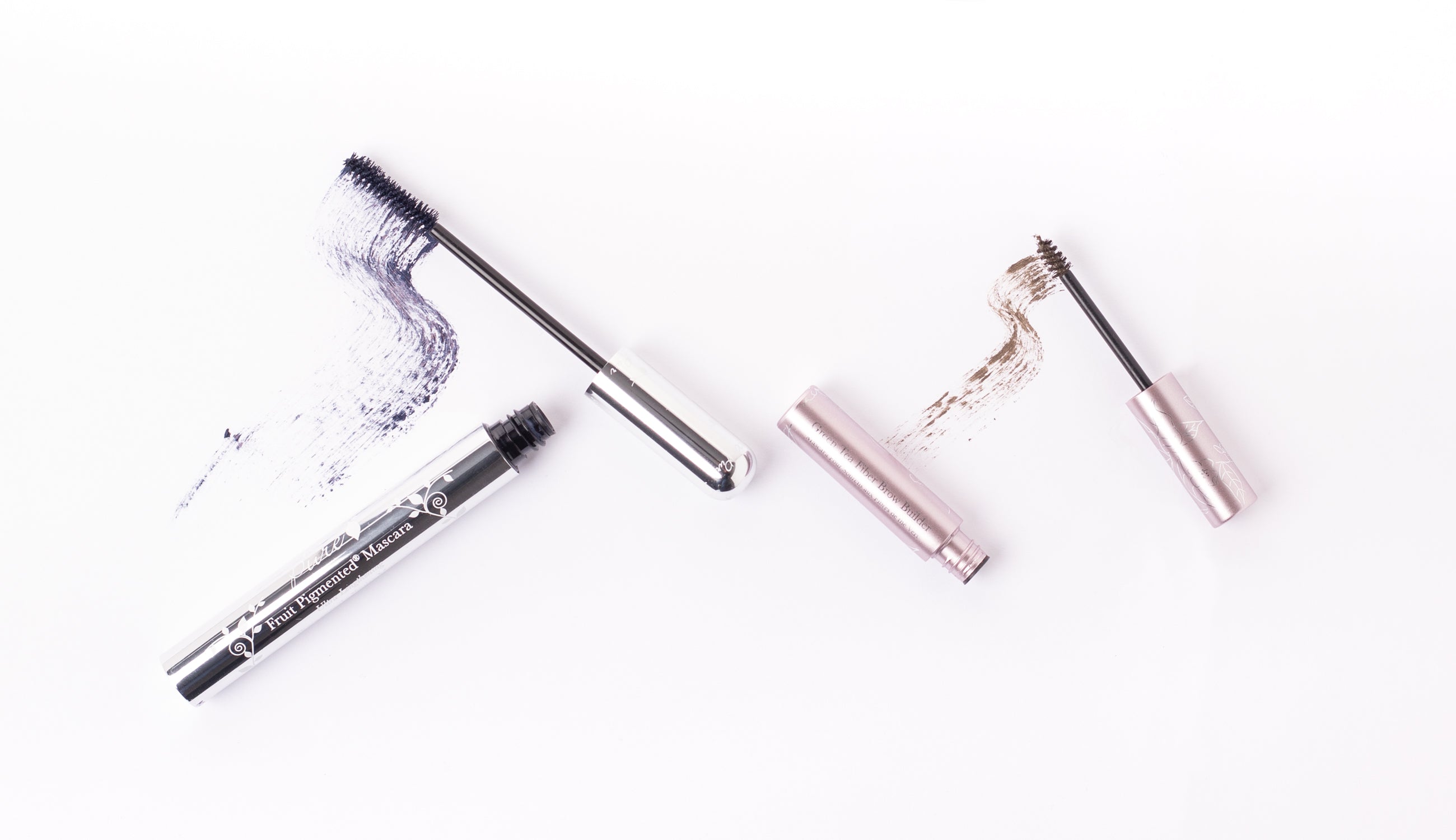 Step 3: Finishing Touches
At this point, some might be able to call this makeup look complete. We say, adding a bit of contrast with a bolder brow and thicker lashes is an irresistible step! Keep it fruit pigmented® with our Fruit Pigmented® Ultra Lengthening Mascara. Available in four richly (and naturally) pigmented shades from blueberry to black tea, this mascara gives lashes the length and definition we want with just a couple swipes. The silky formula easily coats the lashes without adding clumps, that way you can save time, look effortless, and feel beautiful.
Last step – and this is one we consider a must – is to add a bit more brow definition with a touch of our Green Tea Fiber Brown Builder. Layer a bit of color into your brows in either soft or medium brown. Tame the brow strands by brushing them first up, then flat towards the tail for a neater look, more texture, and a bit more control.
Honestly, it's probably going to take you longer to read this paragraph than it will for you to complete this entire look. And with that said, we have one final step for you, but this one is optional: share your natural beauty selfies on Insta with #100percentpure so that your fellow pure-hearts can see how you get on with this super quick, almost instant polished beauty look!
We carefully hand-select products based on strict purity standards, and only recommend products we feel meet this criteria. 100% PURE™ may earn a small commission for products purchased through affiliate links.
The information in this article is for educational use, and not intended to substitute professional medical advice, diagnosis, or treatment and should not be used as such.
Sign up to our email newsletter for more blog updates and exclusive discounts.
< Older Post | Newer Post >