How to Use a Color Corrector
Learn how to use our 3 new color correcting concealers to brighten, reduce redness, and banish dark circles!
Posted on April 30, 2019
Written by: 100% PURE®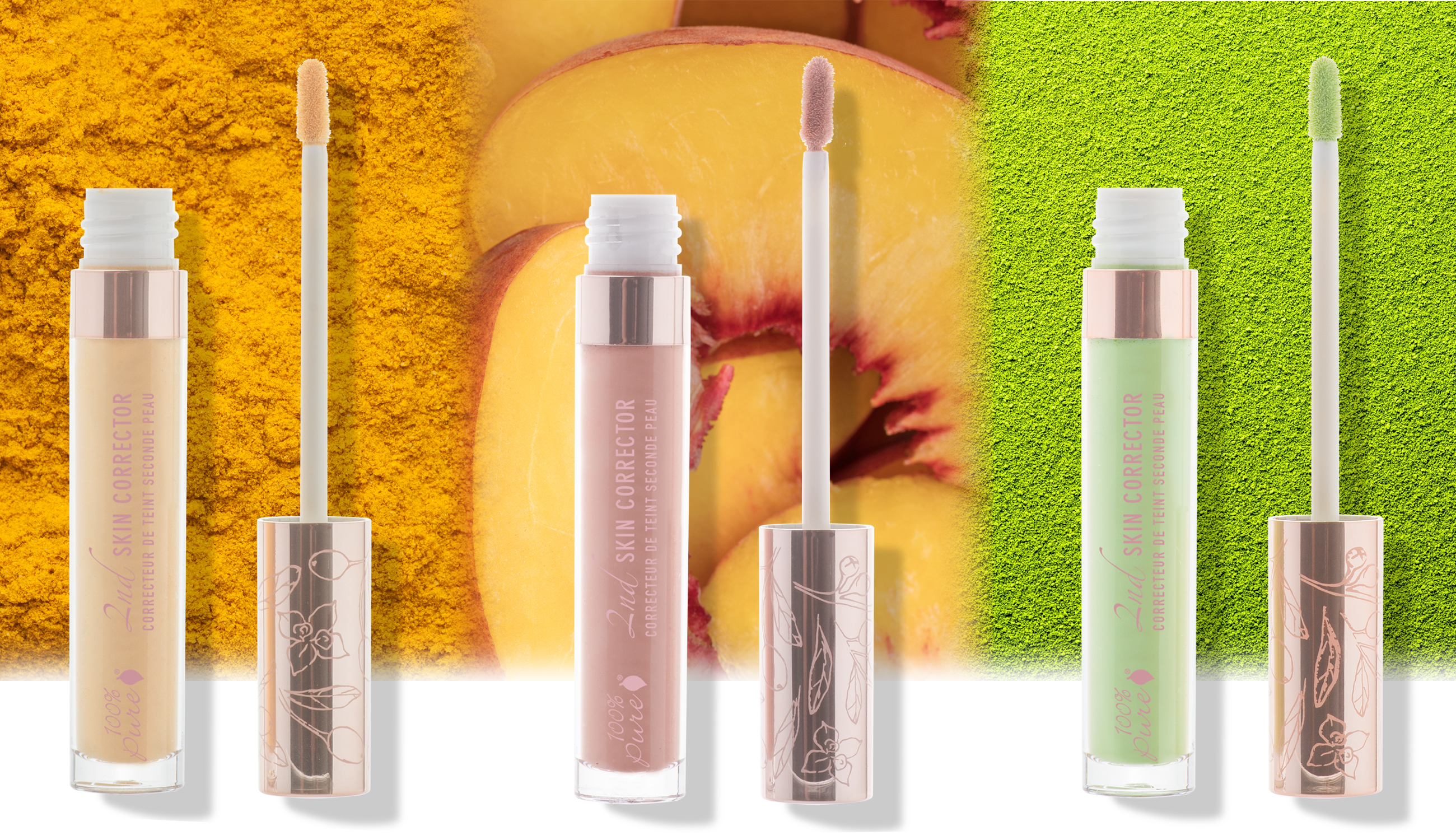 We feel that color correctors have earned their ascent from buzzy new makeup trend to makeup bag essential. That's why we've built on our best-selling concealer formula, Fruit Pigmented® 2nd Skin Concealer, to enhance your natural beauty with three exciting color correcting additions. Our product development team has been busy maintaining the beautiful satin finish and weightless body that 2nd Skin Concealer are known for, while researching complementary shades that banish imperfections and bring out your best features.
New to the world of color correcting? We're covering what shades to use for which concerns, and why we've included specific healthy ingredients in our uniquely formulated color correcting concealer formulas.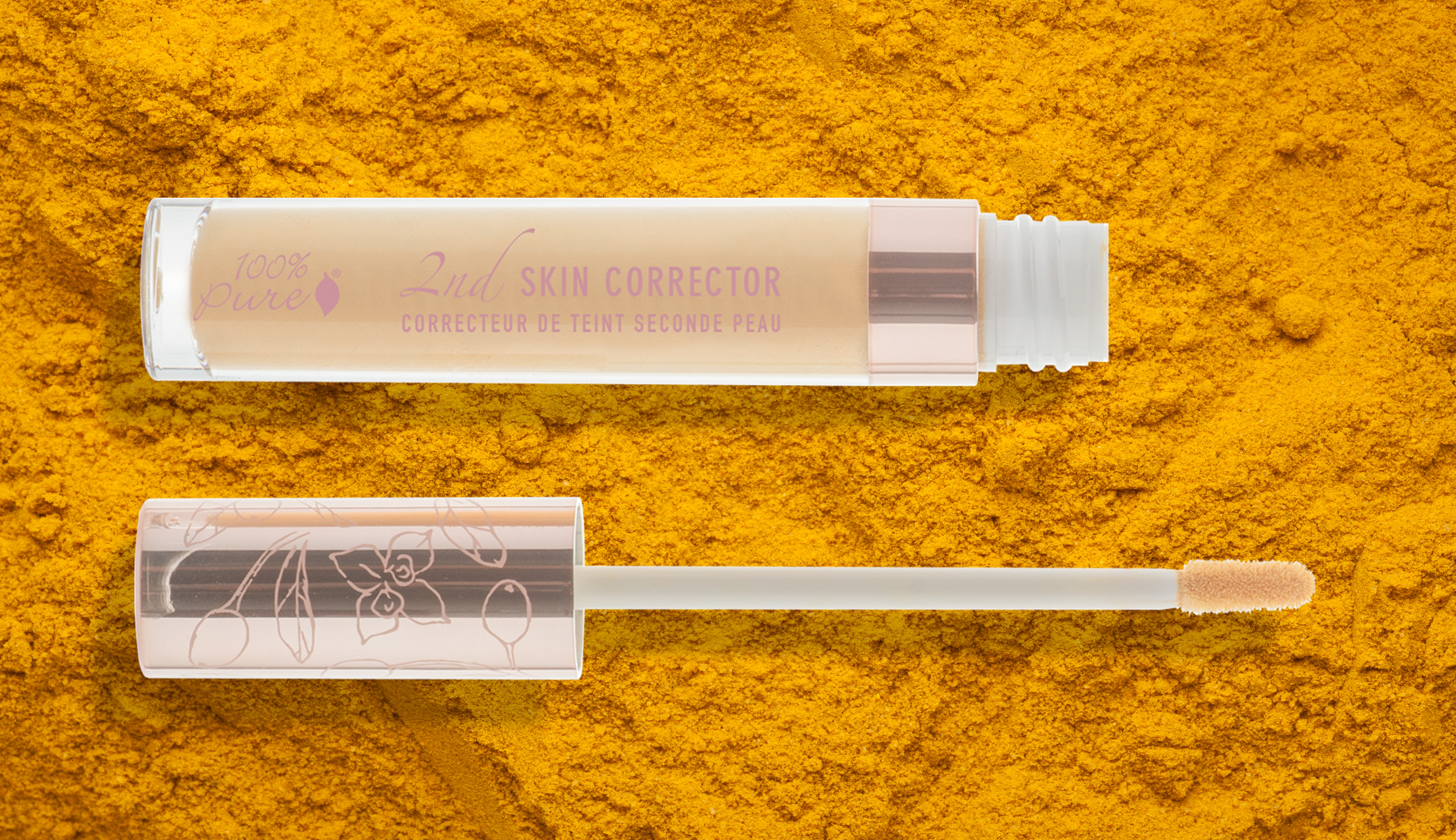 The Color Corrector Concealer Breakdown
Problem: Dark Circles
Solution: Yellow Concealer
Key Ingredient: Turmeric
We've all been there: staying out to join in on late night antics with pals, or endlessly tossing and turning resulting in less than stellar sleep. A cup of coffee might give you that initial kick in the pants you need to get going, but you'll also need some color correcting makeup if you want to truly cover up those visible signs of sleep deprivation. Step one, get out of bed and gently tap on Coffee Bean Caffeine Eye Cream with your ring fingers. Trust us, you're going to want to double down on caffeine today!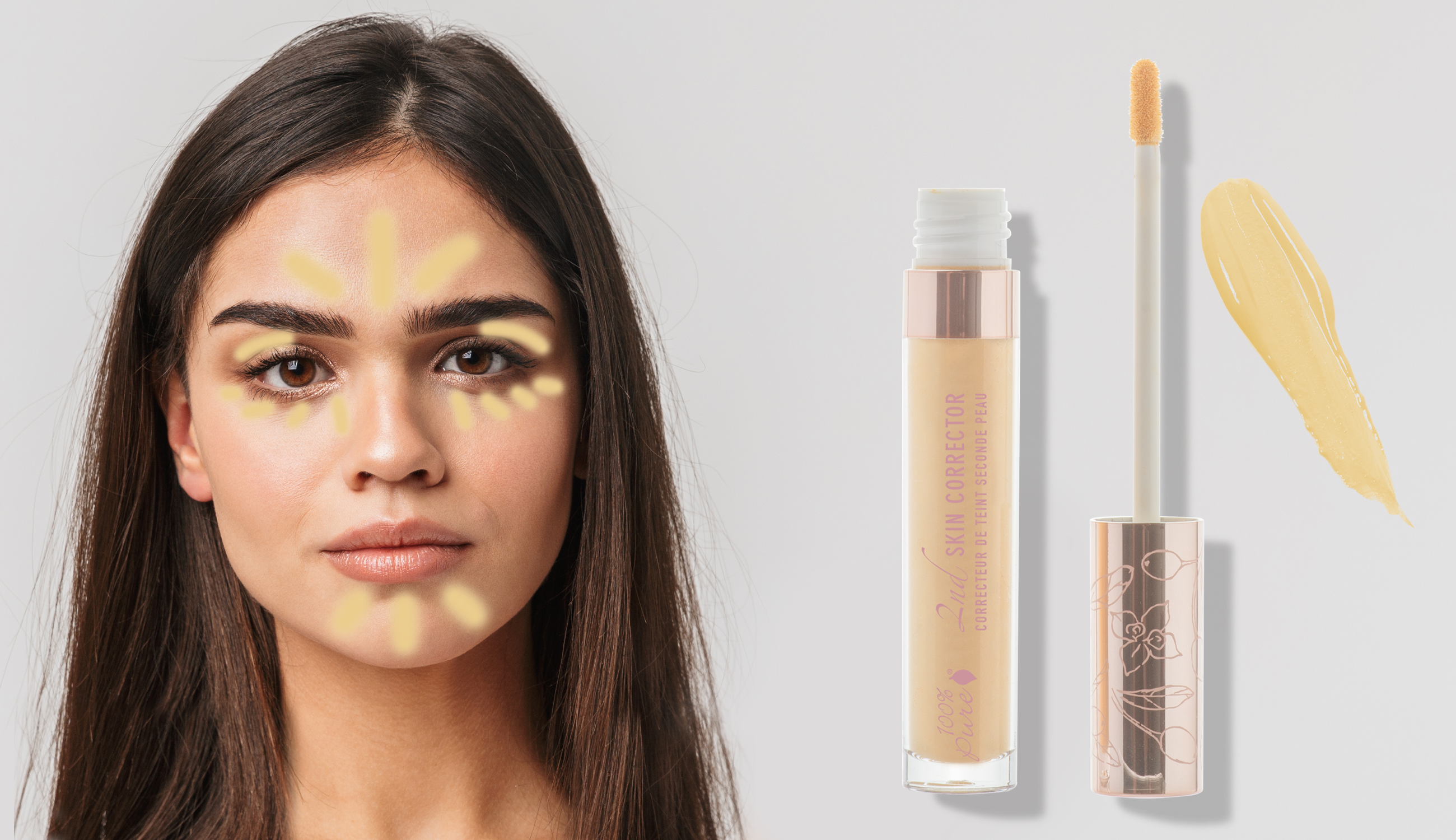 Step two, whip out your late-night eraser with our NEW Fruit Pigmented® 2nd Skin Corrector in Yellow. The latest addition to our coveted 2nd Skin Collection was dreamt up for one reason: to erase the signs of dark circles under your eyes. The same creamy base of nourishing olive squalane creates a luxurious and silky formula that won't leave you with the dreaded crease, cakey-finish, or accentuated lines and wrinkles.
Using the power of natural plants like turmeric (along with our signature fruit pigments), we tapped into natural dyes to accomplish the bright yellow we needed. By carefully studying color theory, we jumped to the opposite side of the color wheel to correct the blue/purple of dark circles. If you have blue or purple undertones that you need to correct, hop over to the yellow/ orange family to counterbalance. Dark circles can be due by a variety of causes – health, hereditary, or environmental – but our natural yellow color corrector will dramatically lighten that unwanted dark under eye shadow.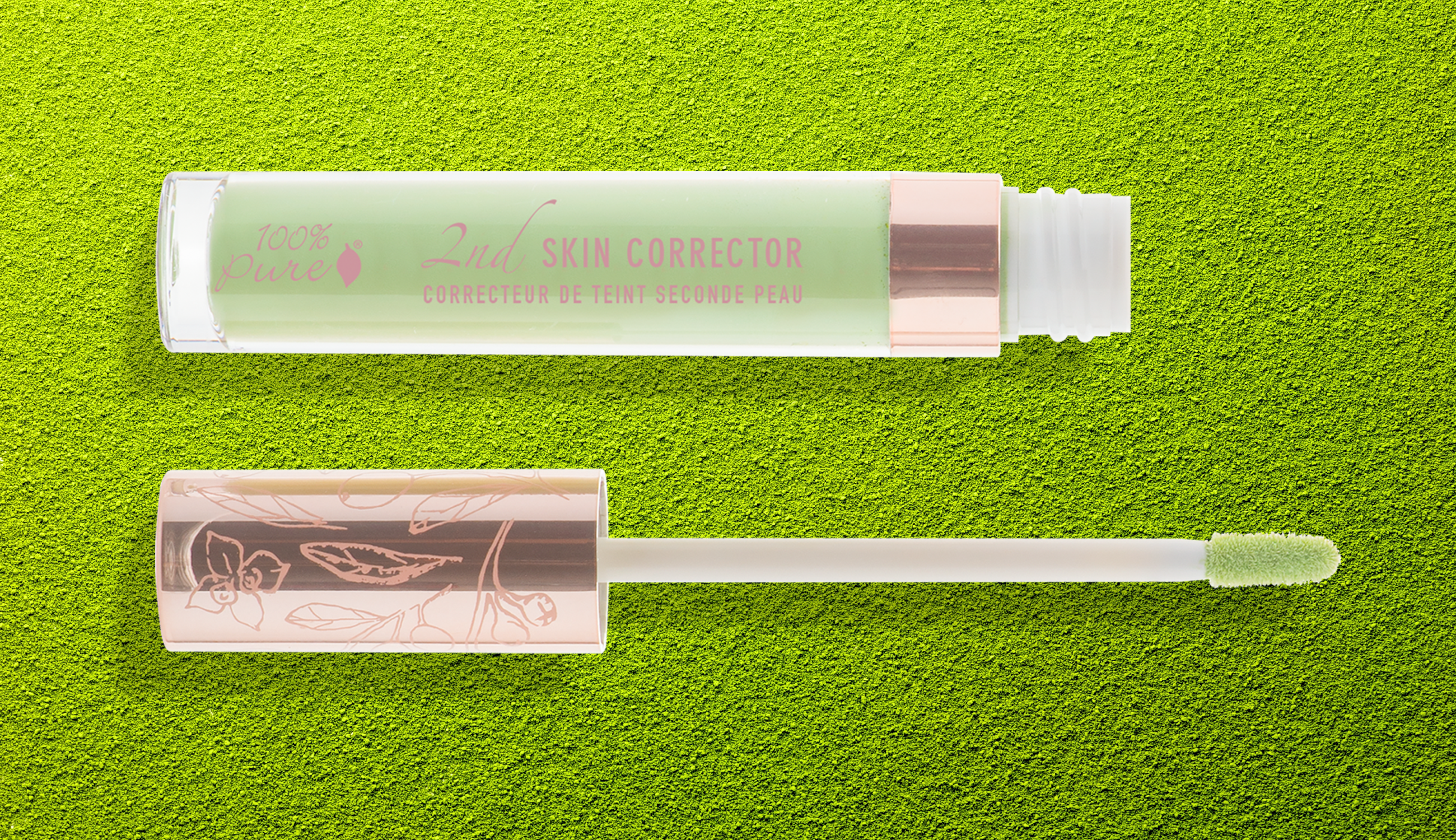 Problem: Redness
Solution: Green Concealer
Key Ingredient: Matcha
There's flushed (maybe a little embarrassed or in a hurry), and then there's straight up redness that won't quit. It could be a result of too much time in the sun or broken capillaries, but either way, we want it all gone, now!
Step in color-correcting concealer makeup: this handy addition to your natural makeup foundation will help counteract any facial redness. When a green-tinted color corrector is layered underneath foundation on redness-prone areas, it helps to trick our brains into seeing less red, orange tones. Voila! Redness, gone.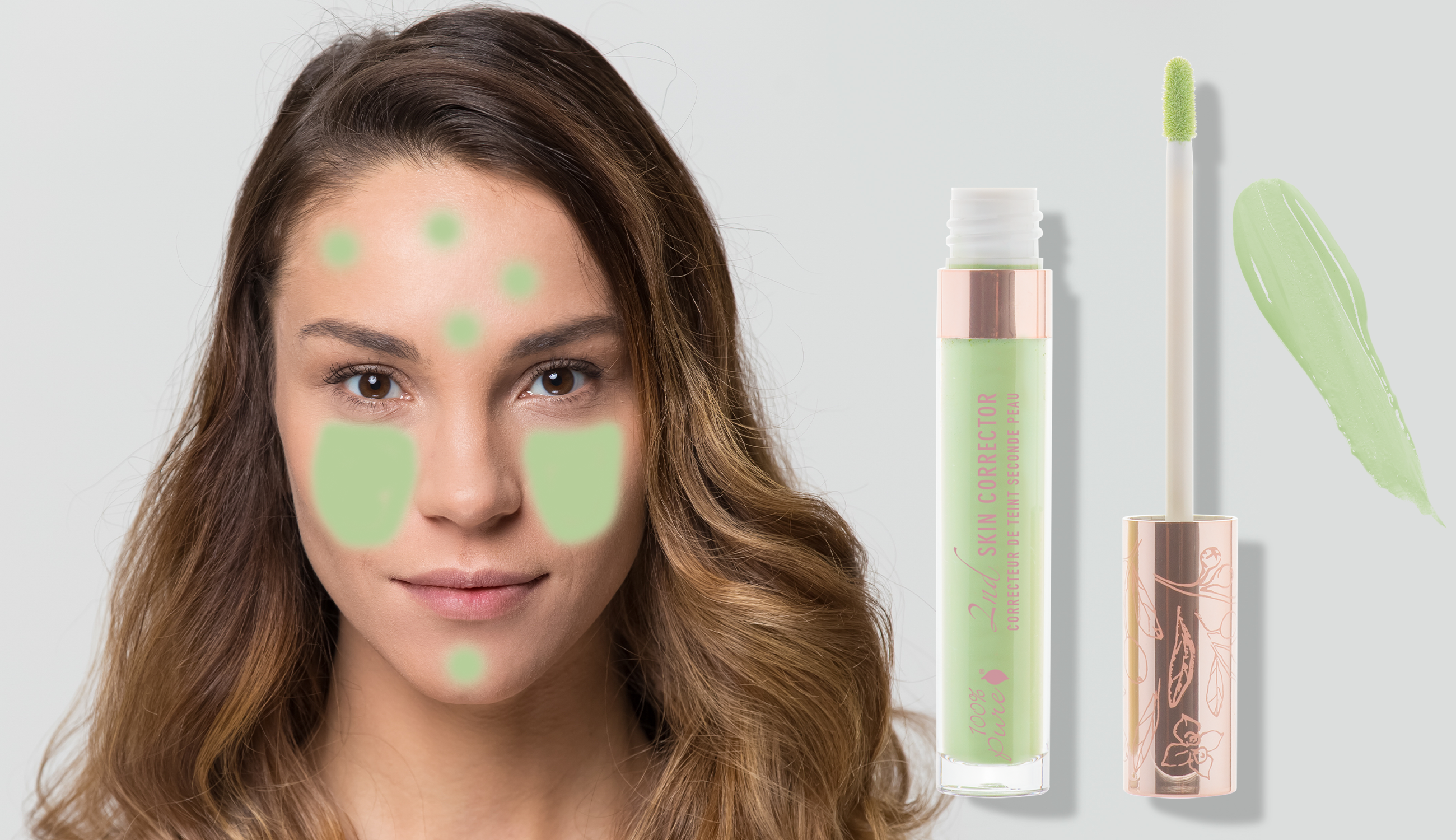 How did we get that beautiful green hue, you ask? We didn't look much further than our regular afternoon matcha latte. The muted, emerald green was a match(a) made in heaven for our green color corrector! This dual-purpose natural makeup ingredient not only plays into our earlier color theory of balancing out red tones, but the added benefits of antioxidants give your peepers a helpful boost of anti-aging benefits.
When you're gently swiping on our Fruit Pigmented® 2nd Skin Corrector in Green, you're also adding numerous skin benefits thanks to the addition of matcha. Green tea powder has remarkable properties and can help to reduce inflammation, promote healthy skin cell growth, and gently rejuvenate the skin with antioxidants, therefore helping to slow signs of aging.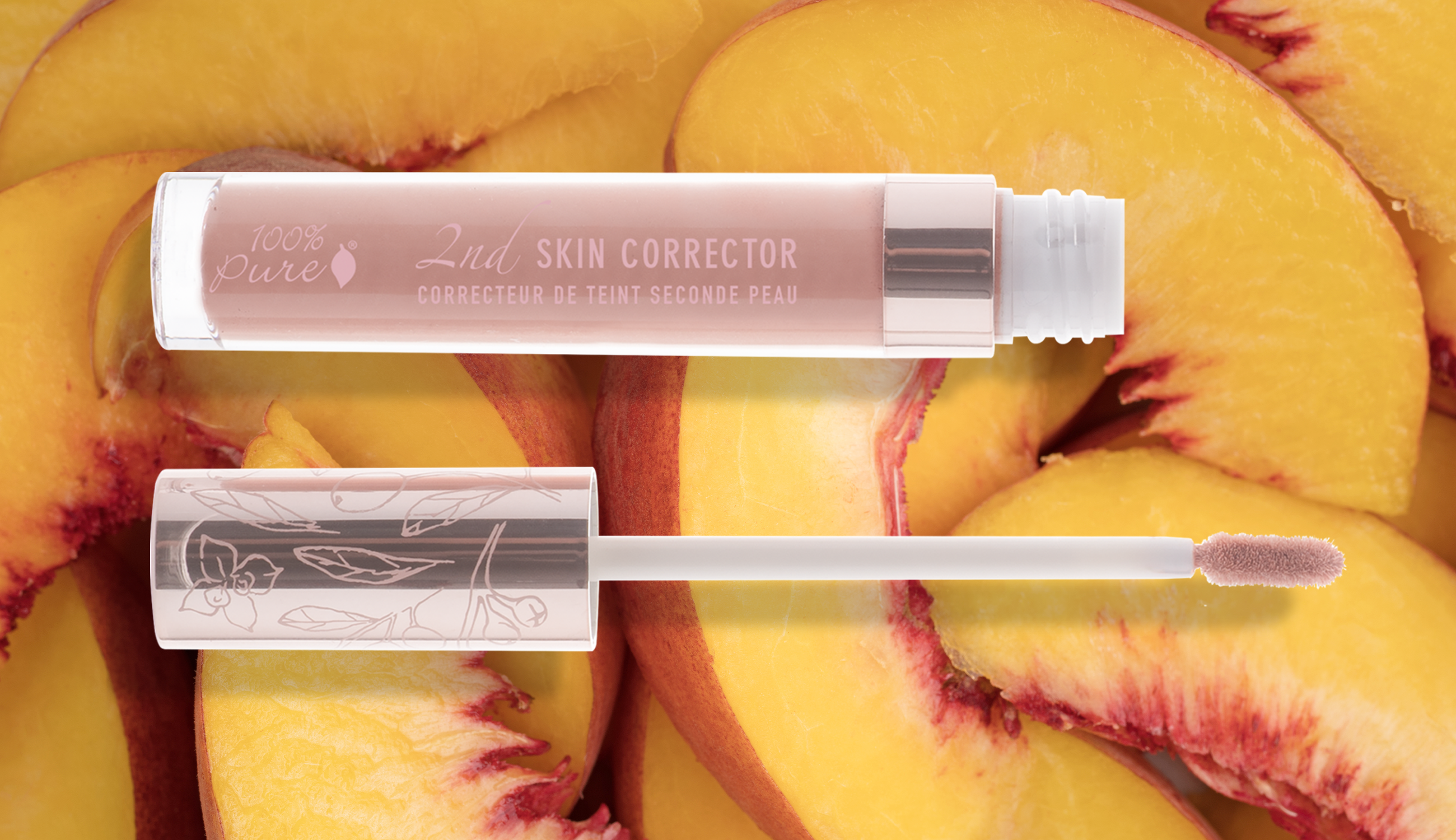 Problem: Lackluster Skin, Blue Veins
Solution: Peach Concealer
Key Ingredient: Apricot
We specially formulated our newest addition, Fruit Pigmented® 2nd Skin Corrector in Peach to combat overall dullness, especially caused by seeing pesky blue veins under porcelain skin. Peach can also neutralize purple and grey tones in deeper and darker complexions, helping to restore healthy warmth and vibrancy to skin.
The hero of this formula, besides the skin nourishing olive squalane base, is apricots. We searched high and low for the absolutely perfect shade to use in our peach color corrector, and this particularly summery fruit pigment did not disappoint. Not only do apricots hold the key to the perfect natural shade of peachy orange, they also pack an added benefit of healthy fruit antioxidants for your skin. Our peach color correcting concealer is literally pigmented with powdered fruits, which is what sets it light years ahead of the traditional color correcting concealer pack.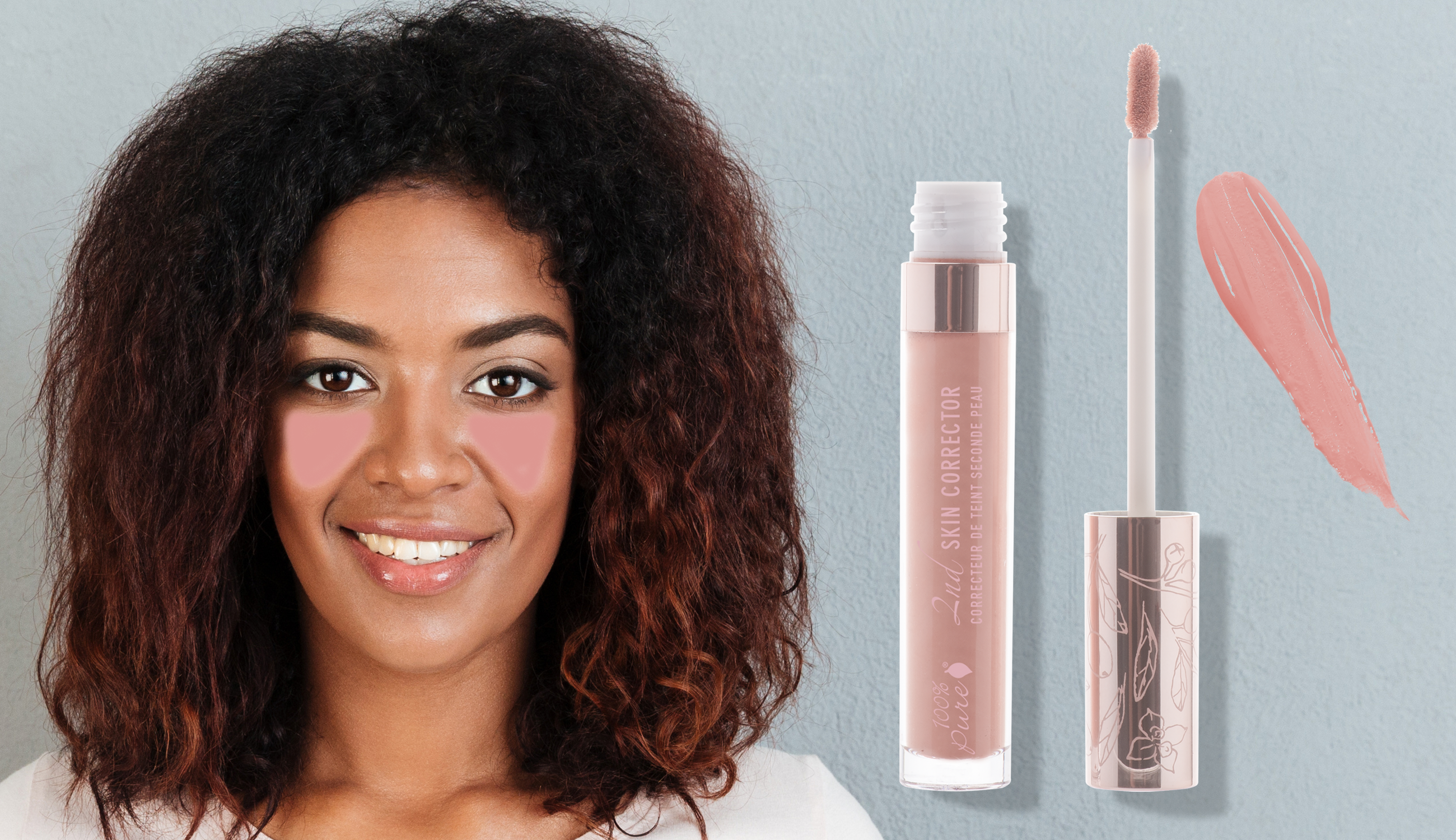 Rules for Using a Color Corrector
#Blessed are those who can get away with no foundation (we're looking at you, Alicia Keys), but the rest of us are over here living in reality – so foundation and concealer are definitely part of the daily makeup routine.
When times are tough, and regular foundation application isn't cutting it, you'll need to call in the reinforcements with color correctors. This isn't your typical paint-by-number setup, where a few random dabs of green here, one yellow dab there is going to get you a final masterpiece.
Applying color correcting concealer makeup takes a bit of practice, and learning where to place what color is a true form of art. Don't worry though – the basics of applying color correcting concealers is well within your skill-set.
We went straight to our in-house beauty experts to get a quick guide on the do's and don'ts of applying color correctors: get ready to learn how to use the transformative power of color correcting concealers at home!
DO: Learn where your areas of concern are located.
The first part of the puzzle is taking a good look at your bare skin after its freshly cleansed. Are you noticing any areas that aren't matching up with the overall tone of your complexion? Maybe you have some hyperpigmentation on your nose and chin? Or perhaps you might have dark circles under your eyes? Whatever you spot, we have special concealer makeup to target these concerns.
DON'T: Apply color correctors after foundation.
You might think that it would be good to get a foundation base then build on top, but you'd sadly be mistaken. Your typical concealer makeup can be applied after foundation, but color correctors on the other hand should be applied before foundation application. You'll want a makeup blender in one hand and a stippling brush in the other, so you can quickly switch gears to blend, blend, blend. Adding foundation as a second step will help adjust its color, so that your base will easily meld with all layers of concealer makeup.
PRO TIP: Apply one color corrector at a time, then blend. Don't try to multitask by applying all colors to each target section, then attempting to blend after.
DON'T: Be afraid to use more than one color corrector.
Embrace the rainbow! Some people might be able to get away with only using one color, but if you have a few different areas of concerns, you're going to need the correct shades of concealer makeup to correct each one locally. Don't get lazy and apply a green, when a peach is ideal. You'll be disappointed with the results, wasting makeup and in the end not fixing the original concern.
Whew, that's it! You'll be expertly applying color color correctors with the brushwork perfection of Monet. We'd love to hear your feedback on our latest concealer makeup additions! Remember to tag all your before and afters with #100percentpure for a chance to be included in our Community Looks!
We carefully hand-select products based on strict purity standards, and only recommend products we feel meet this criteria. 100% PURE™ may earn a small commission for products purchased through affiliate links.
The information in this article is for educational use, and not intended to substitute professional medical advice, diagnosis, or treatment and should not be used as such.
Sign up to our email newsletter for more blog updates and exclusive discounts.
< Older Post | Newer Post >