How to Make Makeup Last All Day
Reasons why makeup slips, and tips for keeping it in place
Posted on March 9, 2021
Written by: 100% PURE®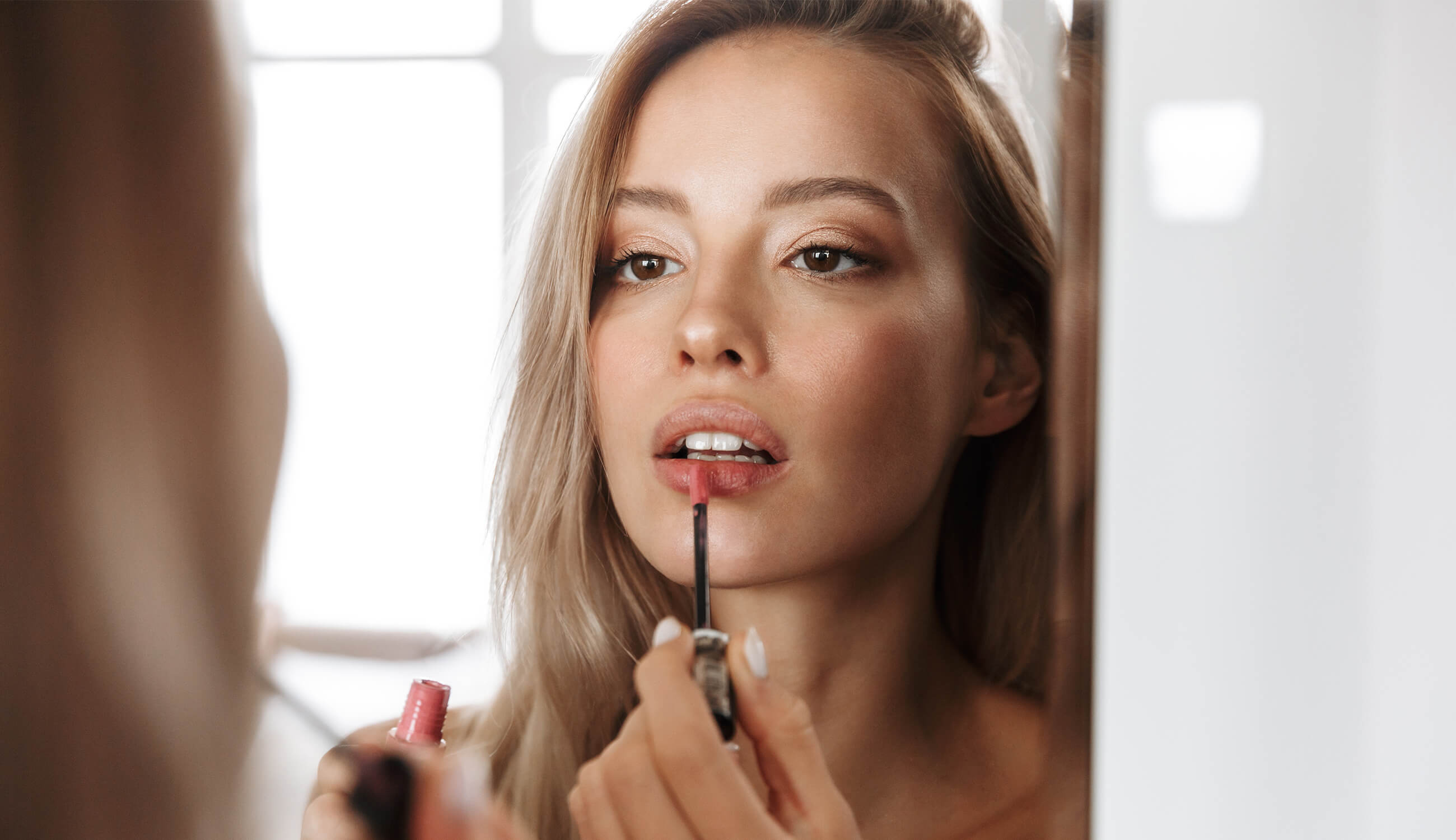 With so many makeup products layered over skin care products, it isn't always easy to know what's causing our makeup to break down throughout the day. Foundation shifts, eyeliner transfers, mascara flakes… but should we be resigned to this fate?
Even if we're just staying in for another day of Zoom meetings, we can still ensure our makeup is staying put – until we decide to take it off. We're covering the reasons why makeup doesn't last, tips on applying makeup to make it last longer, and highlighting a few formulas that can help.
6 Reasons Your Makeup Isn't Lasting
Makeup is a bit like baking. While it isn't as much of a science, knowing what order to add your ingredients – and understanding which ingredients work together – is important. Another factor is us: our skin type, along with our skin's behaviors and needs.
These elements have a huge impact on how our makeup looks, and how long it lasts. Here are some examples of what could be causing a makeup breakdown:
#1: Incompatible Formulas
Do you match your makeup formula to your skin type? If you're wondering how to make makeup last all day, start here. In simplest terms, it all comes down to balance and the art of opposites.
For example: the oilier the skin type, the drier the products should be. This creates a balanced surface, where powder products help to neutralize the oiliness of our skin.
This logic also applies to dry skin types. If you have dry skin, opting for more creamy, hydrating products can help prevent makeup creasing and flaking.
#2: Too Much Layering
While layering is a huge part of any beauty routine, layering too many products can be one of the factors behind a beauty breakdown. Piling on too many products high creates the opportunity for our makeup to "fall" into the fine lines of our skin, or to separate due to our natural oils.
#3: Improper Layering
Kind of like our last tip, layering requires a bit of flair to achieve that all-day-long, flawless finish. One of the foolproof ways in how to make makeup last all day is layering products in a strategic order.
#4: Not Setting
We know there are some setting spray skeptics out there, but this is the secret sauce for longer lasting makeup. Setting sprays essentially leave a weightless shield on the surface of our makeup, effectively holding up products in our routine that may be tempted to slide away. You can buy a makeup setting spray, or make your own.
#5: Touching Your Face
Dermatologists and makeup artists alike will preach about avoiding this bad habit. Touching our face with less than clean hands not only transfers bacteria and cause breakouts, but it tends to throw our makeup out of place.
#6: Wearing Face Masks
There are times when touching our face can't really be avoided – and wearing a face mask is certainly one of those times. We definitely want to be as safe as possible, and we're all for wearing a mask to protect ourselves and others, but face masks really can disturb our makeup. Stay tuned for tips on helping this situation below!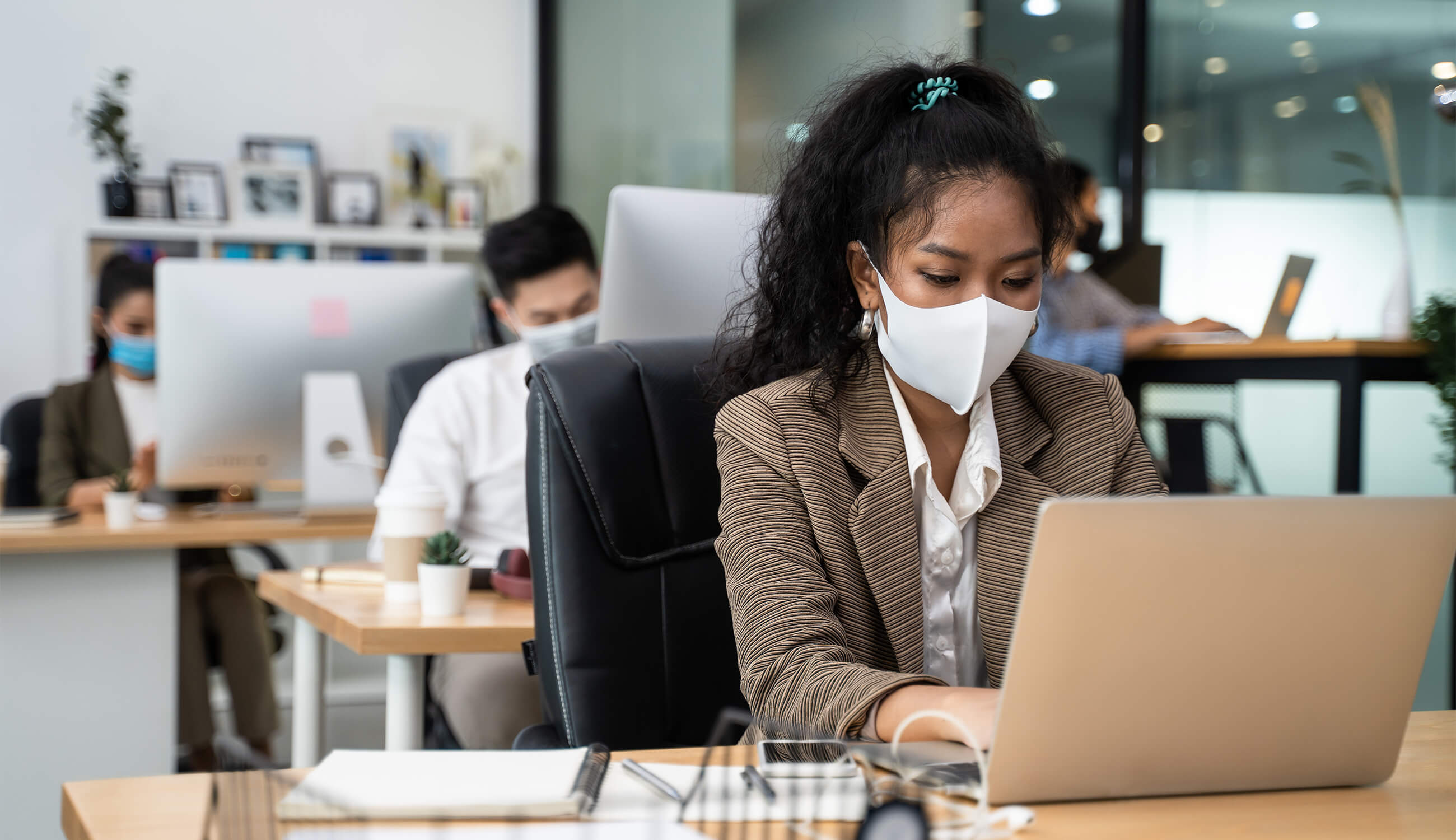 8 Ways to Make Makeup Last All Day
Despite all the things that are around to mess up our makeup, we have just as many tips and tricks to ensure we apply our makeup beautifully and keep it lasting all day long. Let us know if you use any of these beauty hacks below.
Shop for your skin type. Look for products that are the opposite of your skin finish, such as powder products for oily skin and liquid products for dry skin. If you have normal or neutral skin, look for lightweight, hydrating products with ingredients like aloe vera or lavender. These types of natural ingredients sink in and hydrate the skin, but also help keep it calm and prevent excess oil.

Proper skin care lays the groundwork for a flawless makeup application. We want our skin gently cleansed, toned to ensure our pores are free of debris, and hydrated with vitamin-boosted serum before finishing with the moisturizer and SPF that makes your skin sing.

Don't skip on makeup primer! For one, primer creates a surface that makeup products love to stick to. This also creates a smooth canvas for an even more flawless, airbrushed beauty look.

All things in perfect order – especially a makeup application. Check our format in the section above for what we think is the recipe for success!

Always remember: light and bright. If you aim for light layers that acheive a bright, awake, and refreshed appearance, you're less likely to fall prey to heavy, cakey layers. Remember: heavy makeup is more likely to shift throughout the day.

Use clean, compatible tools to apply your makeup. Use makeup blenders with liquid products, use brushes to buff and blend… experiment with your particular products, and make sure your tools are suitable for your skin type. This beauty wisdom has been handed down to us by MUAs and gurus everywhere.

Once your beauty products have been applied, use a blotting paper to press away excess shine. Next, dust a super light layer of setting powder over top to seal in all our work. Repeat your blotting as needed throughout the day, to keep makeup from misbehaving.

Set it and forget it – or touch up later, if that's your thing. After we seal in everything with powder, we'll spray liberally with setting spray to marry the products with our skin and achieve a radiant finish.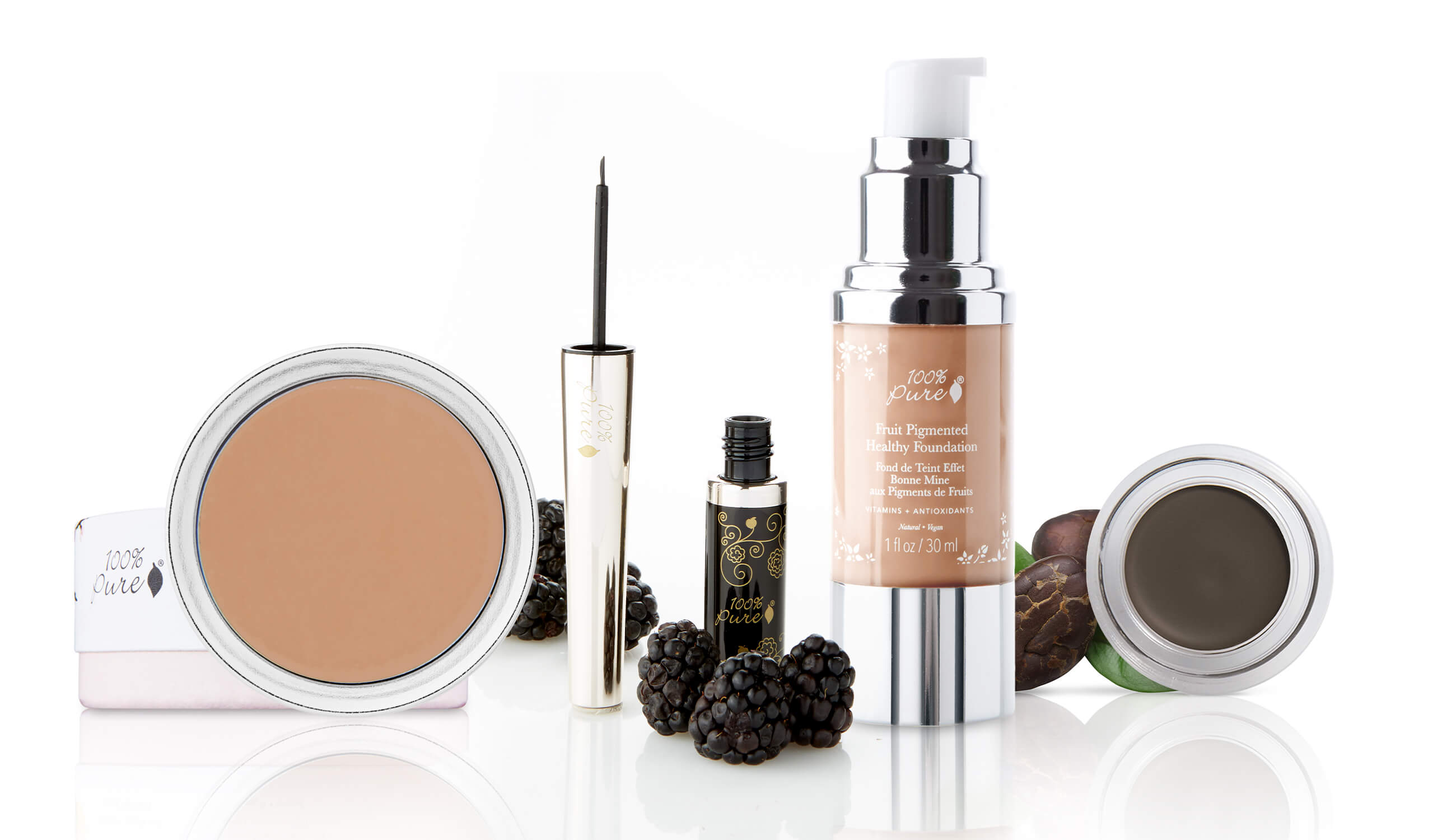 8 Long Lasting Makeup Products
Long Last Liquid Eyeliner
One of the first products to smudge is eyeliner, especially if we have a case of oily eyelids. This formula uses natural tea for smooth, rich pigmentation that sets quickly for a crisp and clear effect.
Ultra Lengthening Mascara
Long lashes that stay full and flirty all day? Yes, please! This lash conditioning, water-resistant mascara keeps eyelashes soft and fluttery, while enhancing lash length.
Long Last Concealer
Arguably one of the first places we see creasing is under the eyes. Snag a water, sweat, and oil-resistant full coverage concealer to hydrate the skin – without sacrificing long lasting wear.
Long Last Brows
These tinted brow gels were designed to last all day with a soft, flexible hold. This cocoa butter-based brow gel uses natural pigmentation and hair growth promoting nutrients, for healthier brows in the long run.
Healthy Skin Foundation
Gorgeous makeup starts with healthy skin – but who says skin prep stops at skin care? This antioxidant foundation also includes aloe and vitamin E, for hydrated skin that's smooth and velvety soft.
Fruit Pigmented® Powder Foundation
Have oily skin or just want an airbrushed finish? Try this oil absorbing, talc-free powder foundation. A base of rice starch, calming rose, and toning white tea helps to set your base for all day wear while serving soft radiance.
INNBEAUTY PROJECT Power Up Dual-Phase Face Mist
This calming mist hydrates, tones, and sets your makeup without feeling glue-like (a problem with many conventional makeup setting sprays). The secret ingredients here are hydrating aloe, balancing witch hazel, and weightless moringa oil.
Aloe Gel Lash & Brow Mascara
Let's be honest: our brow gels and mascaras are doing the heavy lifting in our mask makeup looks AND our work from home makeup looks. Opt for this high impact, long lasting option that's aloe infused for softer lashes and brows.
We carefully hand-select products based on strict purity standards, and only recommend products we feel meet this criteria. 100% PURE™ may earn a small commission for products purchased through affiliate links.
The information in this article is for educational use, and not intended to substitute professional medical advice, diagnosis, or treatment and should not be used as such.
Sign up to our email newsletter for more blog updates and exclusive discounts.
< Older Post | Newer Post >