9 Earth-Conscious Reusable Face Masks
Masks that support the global community and spare the environment
Posted on March 4, 2021
Written by: 100% PURE®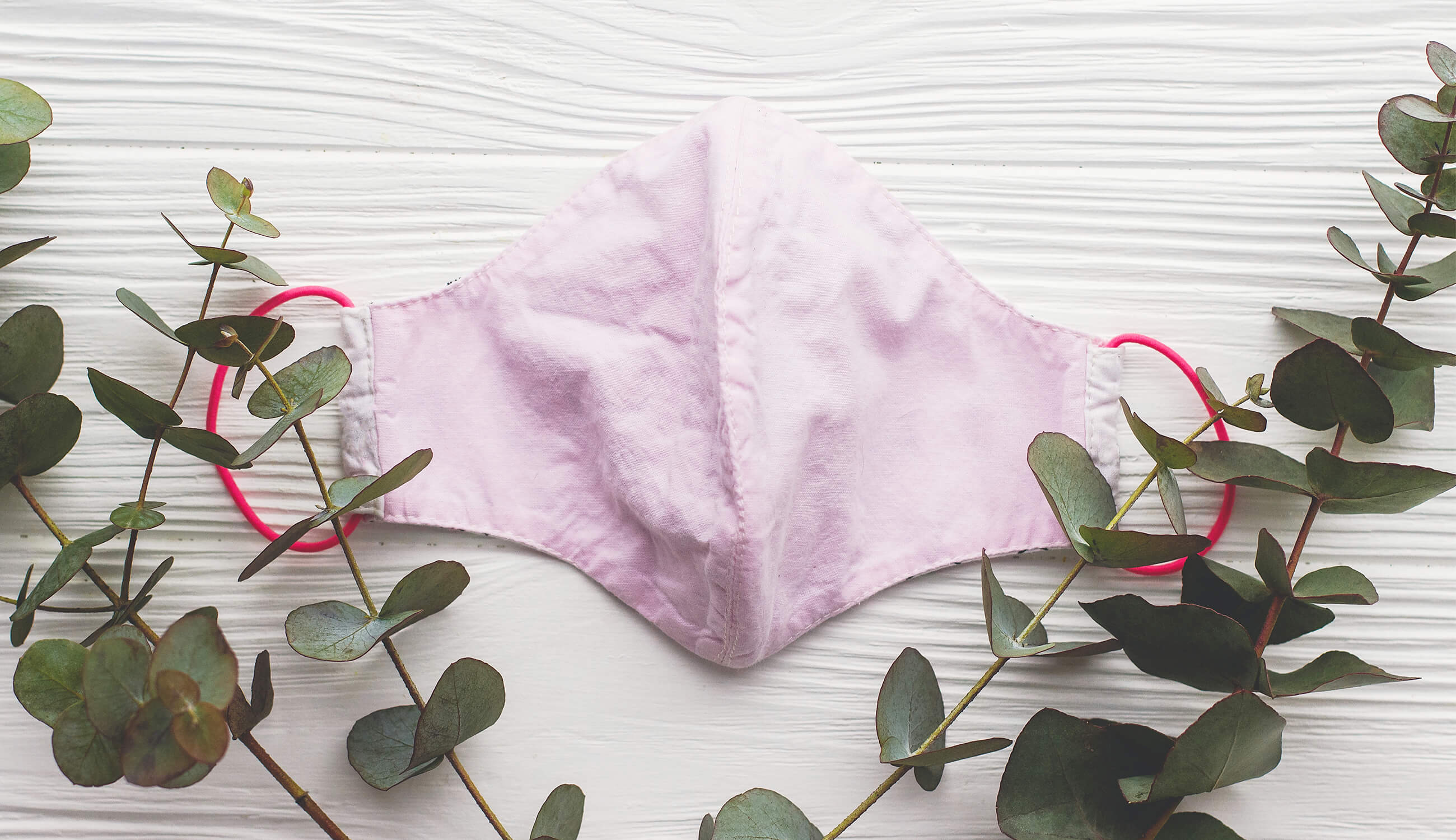 In the past year, masks have become an unavoidable part of life. Ever since the Center of Disease Control (CDC) urged us to wear them to slow the spread of COVID019, masks have basically become part of our everyday uniform. But the use of disposable face masks can potentially encourage the spread of something else: pollution.
Did you know that around 75% of used masks, along with other pandemic-related waste, will end up in either landfills or the oceans?
The statistics only grow more alarming: according to Science Magazine, "Single-use face mask production in China soared to 116 million per day in February, about 12 times the usual quantity." While it's also noted that "Improper disposal of just 1% of face masks translates to more than 10 million items, weighing 30,000 to 40,000 kg."
Luckily, there are ways to reduce the carbon footprint of your mask consumption. One of the best-known strategies is the use of reusable face masks.
Your shopping options come down to more than just breathability and looks. What are the materials? Is the brand doing anything for the community? In this blog, we'll explore the benefits reusable face masks – specifically, ones made by brands with a dedication to the planet and its inhabitants.
How to Make Reusable Masks More Effective
As per the guidelines of the CDC, there are a few tips for getting the most out of reusable face masks. See a breakdown below:
Make Sure Your Mask Fits
It's crucial that your mask fits – and this doesn't just come down to comfort.
According to experts, the fit of a face mask can determine its effectiveness. That's because when a face mask has gaps, they essentially create an opening through which germs can move more easily.
This is why the CDC recommends a mask that fits snugly around the nose and chin, with no large gaps around the sides of the face. If possible, it's also recommended to keep an eye out for masks with a nose wire, as this can help conform the mask to your face.
Consider Your Fabric
As it turns out, the fabric your reusable face mask is made with can have an effect on its efficacy. According to researchers a thin, woven cotton can work particularly well, especially when the mask uses a three-ply method with a filter in the middle layer.
The fabric of your reusable mask can also play a big role in sustainability. While a synthetic blend is technically still better than a disposable mask, it still requires a great deal of water and energy to manufacture. On the other hand, materials like hemp, upcycled fabric, and organic cotton are both super comfortable on the skin, and create significantly less waste.
PRO TIP: Prone to maskne breakouts? Disposable masks tend to be the main culprits, since they allow little-to-no airflow and can promote sweating beneath your mask.
Double Up
While the CDC has not posted official guidance on double-masking, they do suggest evidence that, depending on the masks you're using, two can be more effective than one.
Keep in mind though, that if you pile on too many reusable face masks at once, you could possibly make it impossible to breathe through. This results in air forcing its way through the sides.
For a more in-depth guide on wearing your face mask correctly and efficiently, check out the CDC website.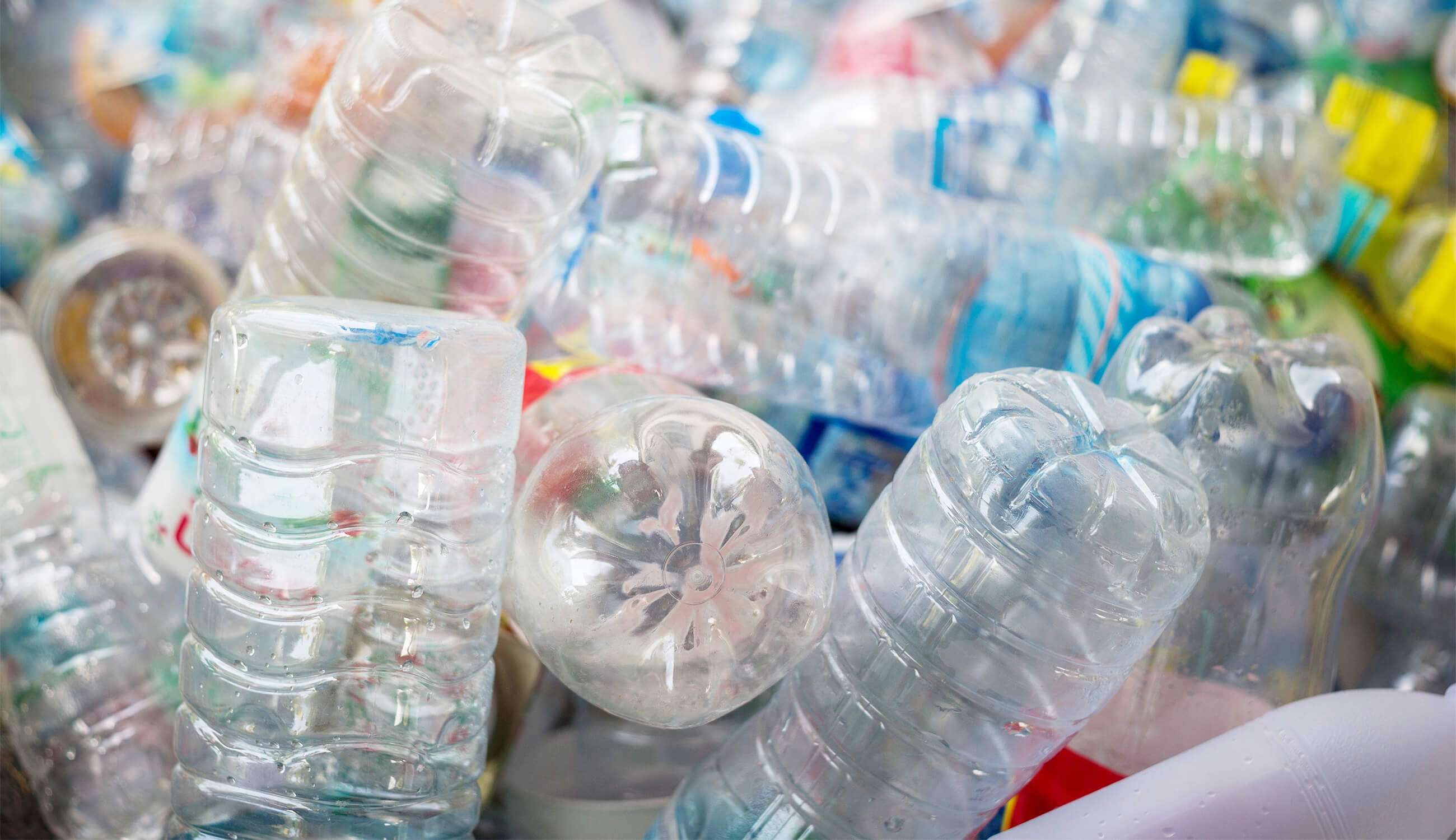 9 Reusable Face Masks
Every one of these brands prioritizes the use of sustainable, reusable fabrics. A few examples include plastic bottles, organic cotton, hemp, and deadstock (unused, upcycled fabric). These brands also have a passion for helping people, to make masks available through charity foundations and beyond.
Enro
As an apparel company with years of manufacturing experience, Enro is dedicated to giving you a mask that's effective without being a fuss. Breathable, comfortable, and secure-fitting, Enro's broad collection has a style for everyone – even kids. Their masks are also lab tested for efficacy, meaning they can guarantee a certain amount of protection.
4Ocean
This reusable face mask brand holds a special place in our hearts! 4Ocean is dedicated to cleaning oceans and rivers through their One Pound Promise, meaning that with every product you buy, they pledge to clean one pound of marine debris with the help of their full-time captains and crews.
They've also stepped things up with their Face Mask Support Frames, which make foggy glasses and smudged face makeup a thing of the past.
Honest 100% Cotton Face Masks
Jessica Alba's company is on a mission to create safe everyday products for the whole family, and their reusable face masks are just one more thing to love. These 100% cotton face masks are made with a double layer of fabric, include a pocket for optional filters, and easy adjusting.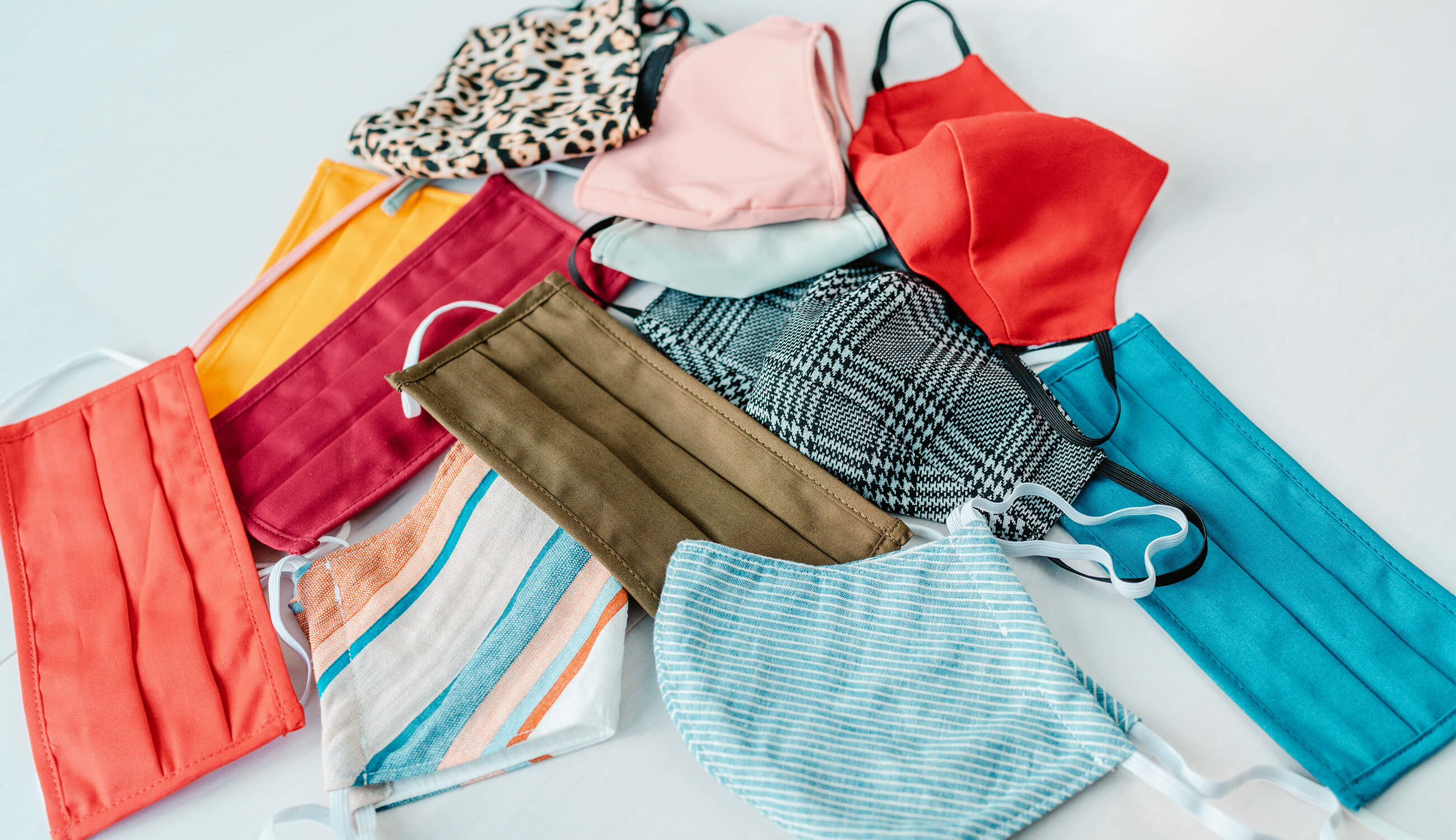 Hedley & Bennett Wake Up & Fight Chambray Face Mask
As a response to the need for safe protective gear during COVID-19, Hedley & Bennet transitioned their apron-making machinery into an operation for mass face mask production. A part of the proceeds will help donate more masks to medical workers, first responders, and food service workers.
United By Blue Salvaged Hemp Blend Face Masks
There are few plants more sustainable than hemp. They require less water and fewer pesticides than cotton, and absorb more carbon dioxide than trees. And because every part of the plant has a use, nothing goes to waste. United By Blue chose hemp and organic cotton for their masks, which are designed with CDC guidance in mind.
For every 3-pack purchased, one will be donated to the organization Chosen 300, which aims to supply homeless Philadelphia residents with face masks.
Onzie Mindful Masks
Onzie is an LA-based clothing company that makes their breathable, moisture-wicking masks with upcycled athletic materials. As a part of their Mindful Mask Initiative, Onzie donates a portion of their proceeds to healthcare workers throughout the country through the Center for Disaster Philanthropy.
Naturepedic Organic Cotton Face Mask
Naturepedic recognizes the need for face masks as a necessity, which is why they converted part of their warehouse to start creating masks. They offer responsibly-made, incredibly comfortable cotton masks at a remarkably low price, offering a pack of 6 for $29. Their masks are sold at cost, and not for profit.
Threads 4 Thought Face Masks
Threads 4 Thought has always aimed to preserve our planet by using sustainable fabrics, ethical labor practices, and charitable partnerships. They've taken their ethics a step further with their reusable face masks, which utilize organic, sustainably sourced cotton to create a soft jersey blend.
Christy Dawn's The Sustainable Mask
With a passion for protecting Mother Earth, Christy Dawn upcycles leftover fabric, or deadstock, along with organic cotton to create their non-medical grade reusable face masks. This mask option also supports humanitarian efforts: when you buy five masks, another five are donated to someone in need.
We carefully hand-select products based on strict purity standards, and only recommend products we feel meet this criteria. 100% PURE™ may earn a small commission for products purchased through affiliate links.
The information in this article is for educational use, and not intended to substitute professional medical advice, diagnosis, or treatment and should not be used as such.
Sign up to our email newsletter for more blog updates and exclusive discounts.
< Older Post | Newer Post >