Should You Try a Hair Perfume?
Add lasting shine and an invigorating aura with botanical hair perfume
Posted on March 10, 2021
Written by: 100% PURE®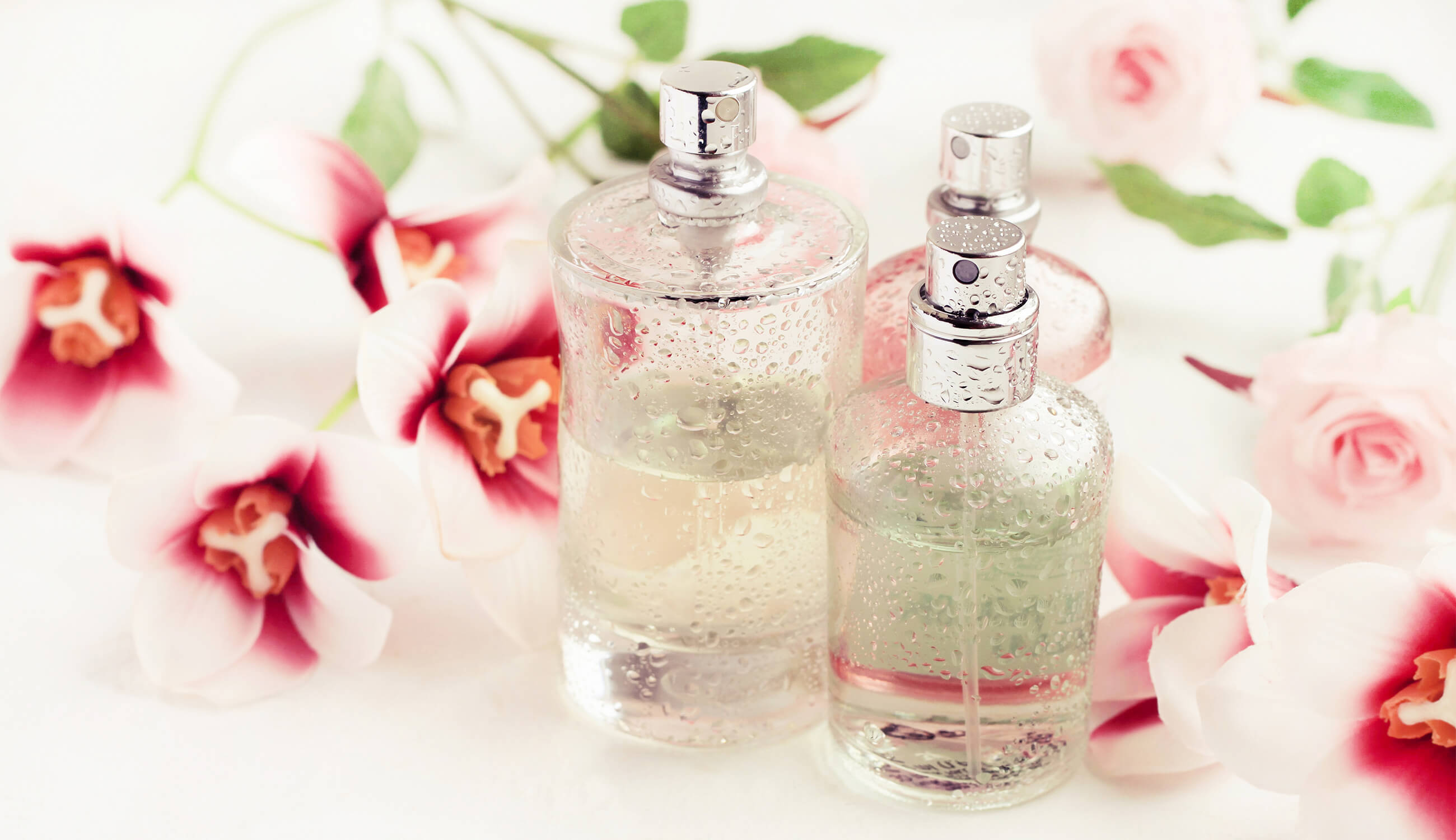 Hair perfume is no new phenomenon. Cleopatra, the number one trendsetter of ancient Egypt, used hair perfume to add to her allure while seducing would-be conquerors. A total power move.
Those were the days when bathing was a luxury, when only the rich and powerful had access to scented soaps and oils. And those days are long gone… or are they?
Many hairstylists have circled back to the shower-when-needed approach. Setting aside daily shampoo schedules, the trend of washing your hair once per week has stuck. Instead, we're reaching for dry shampoos to reduce oil and, above all, letting nature do her thing.
However, your hair's natural sebum doesn't always smell stellar – and sometimes you may miss the fresh-out-of-the-shower scent of a thorough sudsing.
Enter hair perfume. Not only does it deliver you from your natural odors, but many botanical hair perfumes can leave your hair feeling soft, shiny, and under control.
Why Hair Perfume?
Hair perfume is a great way to freshen up your hair between washes. This is especially true for those of us who don't wash our hair everyday, and rely heavily on dry shampoos.
The fact is that hair is made of flexible, porous, and permeable proteins. For better or worse, this means your hair is more likely to absorb odors – and those odors can stick around.
Have you ever gone camping and found that it took multiple washes to get the smell of campfire out of your hair? Well, hair perfume isn't exactly a solution to that, but it does mean that you can trust that a little bit goes a long way.
Hair perfume is usually lightly fragranced. You can rest assured that you'll smell as fresh as spring all day long with a mere spritz of hair perfume.
Why? Because your hair has a huge surface area. Think about each strand: 1mm thick, 20cm long. It doesn't sound like much... until you multiply that by 100,000 strands. That's much more surface area than your skin alone!
Furthermore, you can find hair perfume that contains plant-based ingredients that add shine and soften your hair. If you like to do-it-yourself, check out these four hair-healthy ingredients.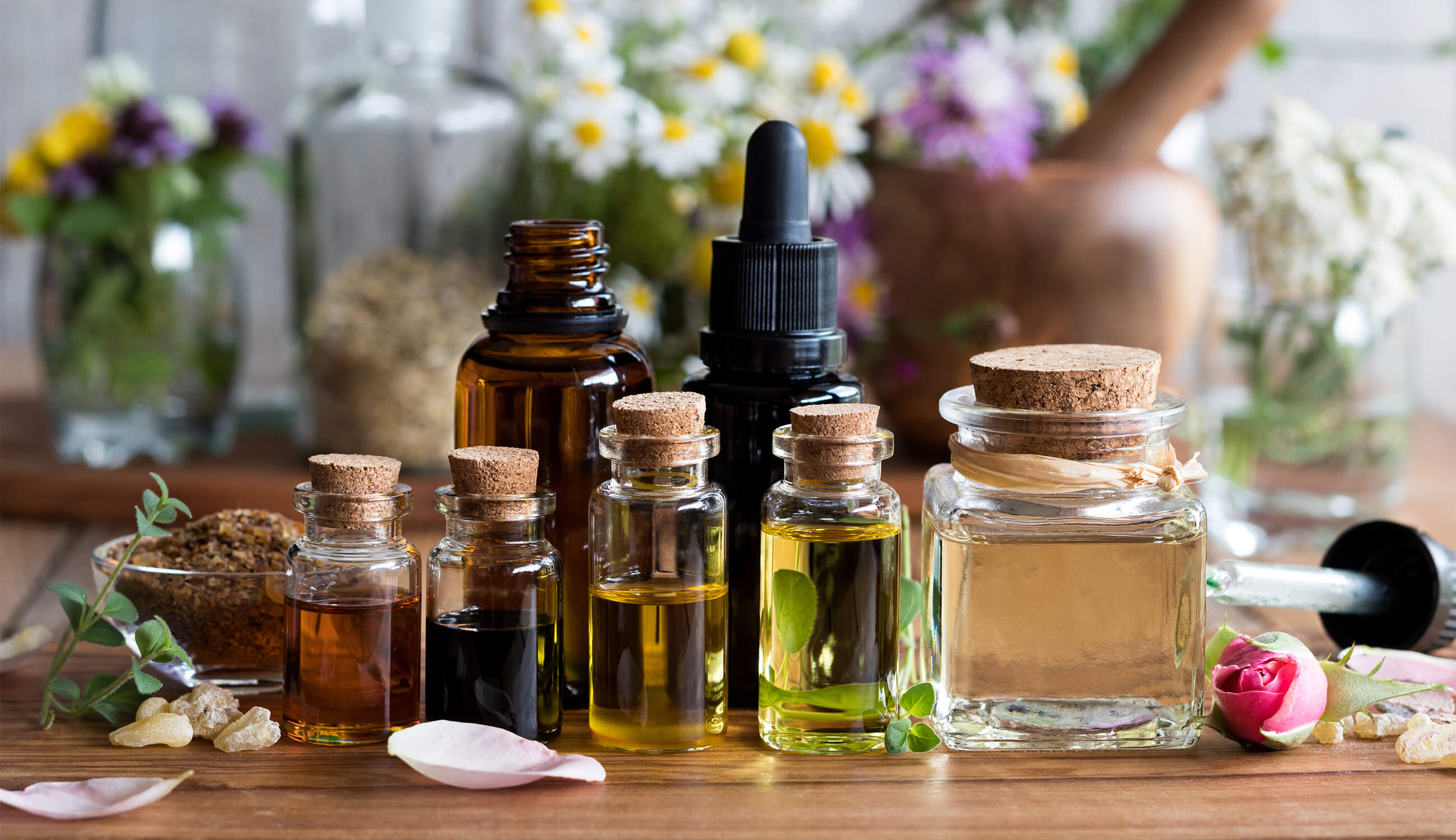 How to Choose a Safe Hair Perfume
Here's our first disclaimer: most commercial hair perfume contains ingredients that could potentially harm your hair.
If your hair is chemically treated, dry, or damaged, you'll want to read the ingredient list closely.
Ingredients to Avoid
This is a list of common ingredients you should look out for in your hair perfume:
Parabens
You probably already know to avoid parabens, but this is especially important when it comes to your hair. Parabens can cause dryness, breakage, color-fading, and scalp irritation. They can also get into your bloodstream through your hair follicles.

According to EWG, parabens are endocrine disruptors, adversely affecting your reproductive system and increasing your risk for cancer. Trust us: there are far better preservatives than parabens!

Ambergris
Ambergris is a dark, waxy substance found in the digestive system of sperm whales. Grossed out yet? Not only should you avoid this cruel animal product on principle alone, but it's also highly flammable. Ambergris is a traditional ingredient in perfume as it captures scents well, but fortunately, it's decreasing in popularity. Avoid it at all costs.

Synthetic Fragrances & Dyes
Do you know what's in synthetic fragrances and dyes? Us either. That's because the FDA does not require manufacturers to list the tens to hundreds of ingredients used to create a single synthetic fragrance or dye. These ingredients have been known to contain toxic chemicals like phthalates - chemicals used to melt PVC pipe! Opt for essential oils instead.
A Note on Alcohol
Alcohols, by nature, can be drying on both skin and hair when used heavily. Since alcohols are a necessary component in even the most natural perfumes – and in many essential oils – it may be difficult to avoid them completely.
Therefore our biggest piece of advice, especially to those with brittle hair or a dry scalp, would be to use hair perfumes sparingly. While you may not want to use them every day, light use should be fine. Just keep an eye on your hair and scalp, to see if they're exhibiting any adverse reactions to heavy use.
Ingredients to Embrace
There are many botanical ingredients you can use to improve the health of your hair. Whether you're looking for a healthful product or DIYing your hair perfume, keep an eye out for these ingredients:
Essential Oils
The best alternative to synthetic fragrance is essential oils. They smell amazing and many have properties that nourish and hydrate tired, dry hair.

Oils like lavender and thyme contain antivirals and antibacterials that may protect your hair follicles from bacterial build up. Citrus is known to add shine, while peppermint oil may even promote hair growth. Of course, you'll need something to dilute and carry these oils, which is where perfumers will typically use alcohol.

Carrier Oils
Skip the alcohol and capture the scent of essential oils with a carrier oil. Coconut and argan oils both add a protective coating to your strands, trapping in moisture and adding shine. They're also amazing for reducing frizz. Get a glass spray bottle and mix your essential oils, carrier oils, and water to create your own hair perfume.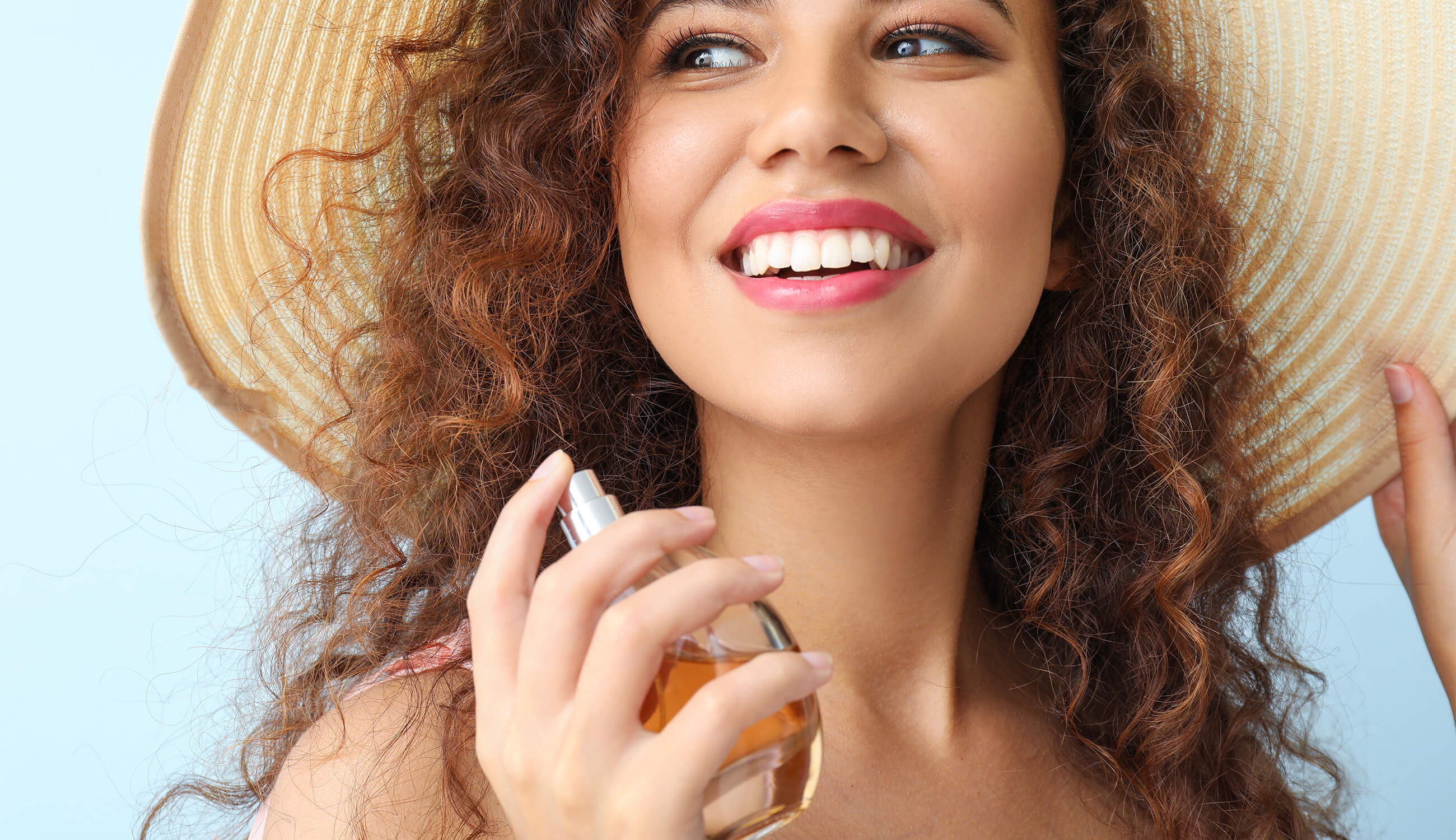 4 Non-Toxic Hair Perfumes
Herbivore Coconut Sea Mist Texturizing Salt Spray
Cruelty-free, Vegan, Synthetic Fragrance Free
While we can't advise using this spray on dry hair, this coconut scented hair perfume is perfect for women and men with thin, flat, or oily locks. Herbivore Sea Mist adds volume and texture to uninspired hair, the same way swimming in the ocean does. While not technically a hair perfume, this formula gives hair a tropical coconut scent that will thrill lovers of light, barely-there scents.
Herbivore Hair Perfume Mist: Jasmine
Cruelty-free, Vegan, Synthetic Fragrance Free
This vegan hair perfume whisks away senses with the night-kissed scent of jasmine flower. It's perfect before bed, or as an accompaniment to daytime body perfumes. Made with only a few ingredients, this hair perfume might just be as natural as they come.
Wander Beauty Extra Mileage™ Hair Refresher
Cruelty-free, Vegan, Synthetic Fragrance Free
This hair perfume offers nourishing extracts of calendula and lavender to refresh both your hair and scalp. While the fragrance notes in this formula are secondary to its benefits for hair, we love this option for its ability to refresh and revitalize hair in a pinch.
Vegan, Paraben-Free, Phthalate-Free
If you've read our blog post on clean, cruelty-free perfumes, you know why we're bringing up Skylar again. Made with strict standards for ingredient sourcing and fragrance selection, the Capri mist offers sweet, sparkling scents of ripe citrus fruit. Bonus: the alcohol sourced in this formula is derived from organic sugar cane.
For more on healthy hair treatments to try, check out our list of the best paraben-free shampoos!
We carefully hand-select products based on strict purity standards, and only recommend products we feel meet this criteria. 100% PURE™ may earn a small commission for products purchased through affiliate links.
The information in this article is for educational use, and not intended to substitute professional medical advice, diagnosis, or treatment and should not be used as such.
Sign up to our email newsletter for more blog updates and exclusive discounts.
< Older Post | Newer Post >