How Oleic Acid Can Help Your Skin Type
Comparing the uses and benefits of oleic and linoleic acids
Posted on January 11, 2022
Written by: 100% PURE®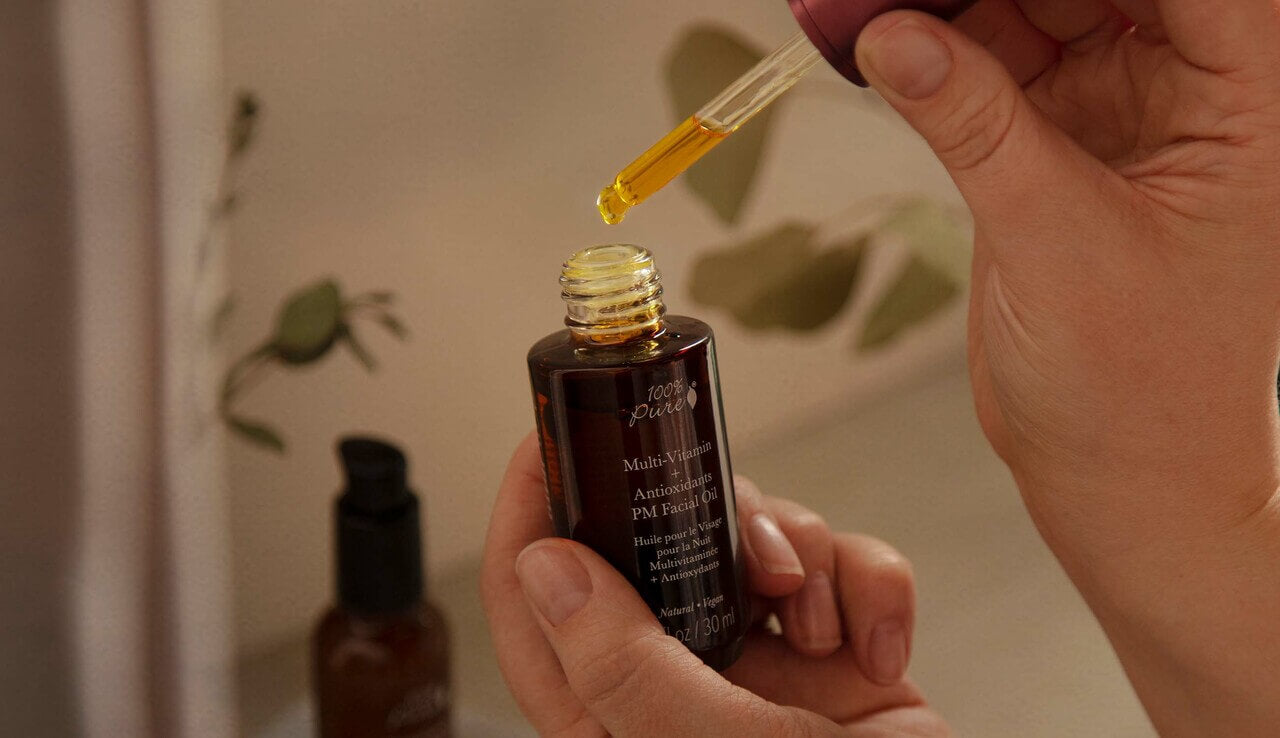 They're important in foods like fish and nuts, and these essential fats are beneficial for good health – and radiant skin! We're talking about omega fatty acids – unique ingredients that straddle the line between both the health and beauty spaces, with skin-healthy benefits that are out of this world.
You might think of omega 3 as popping a fish oil supplement or as in alpha-linoleic acid commonly found in moisturizers and creams. However, other types like oleic acid and linoleic acid are superstars for strengthening and smoothing the skin.
Read on as we discuss the benefits and uses of these two common compounds present in skin care products. We'll also let you know how to select the right one for your skin type.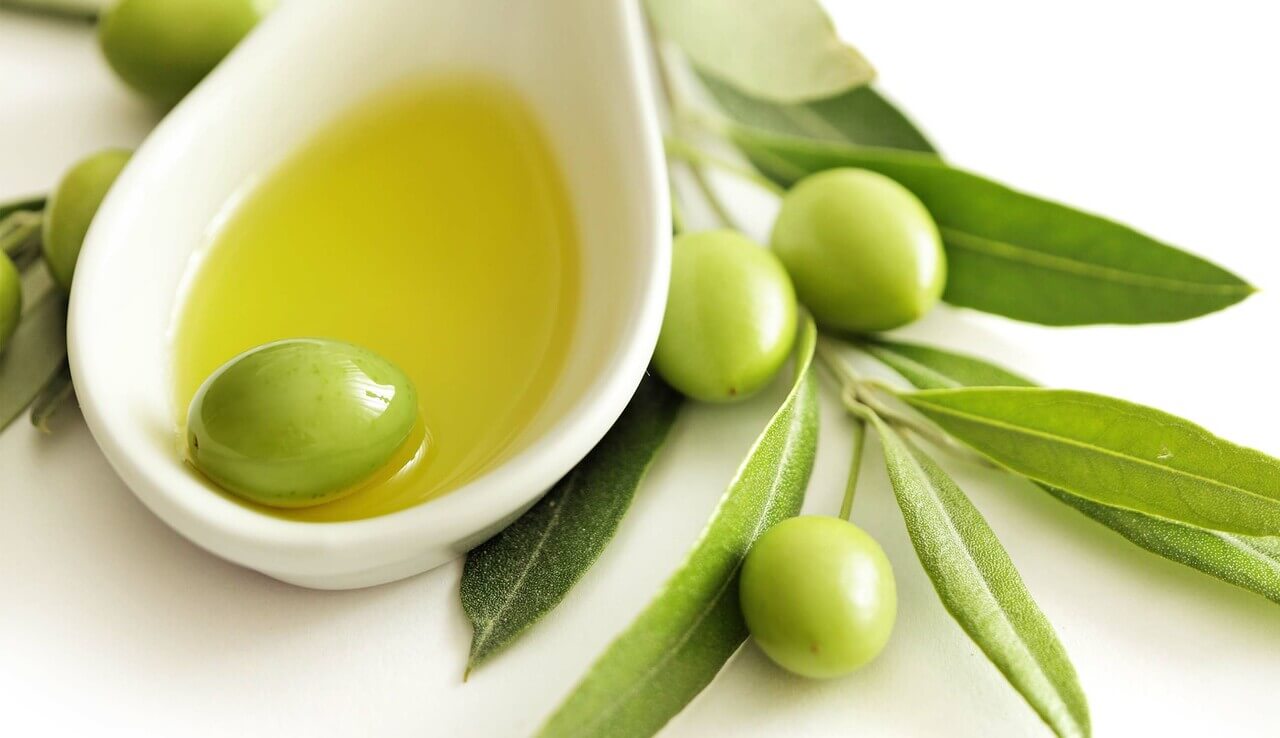 Oleic Vs. Linoleic Acids: Which One Fits Your Skin Type?
When trying to find the best skin care products and ingredients, you may have come across oleic and linoleic acid. While these names may sound a little scary, they aren't.
In fact, you've probably heard of omega 6 or oleic acid and omega 9 or linoleic acid. They play key roles as the building blocks in the skin cells. They strengthen the skin's surface layers for a smoother, healthier, and younger-looking complexion.
Knowing your skin type will help you choose between the fatty acids. Oils high in linoleic acid are thinner, while oils high in oleic acid are heavier, offering deeper hydration.
Linoleic acid absorbs easily into the skin. It's a better option for oily, acne-prone, and sensitive skin. However, oleic acid is thicker and feels rich. That benefits those with dry, dehydrated, and aging skin.
Linoleic acid is also more lightweight than oleic acid, which means it is able to be absorbed by the skin more easily. Because individuals with acneic skin generally have lower levels of linoleic versus oleic acid in their sebum, linoleic acid can help address acne. This means that oils with higher percentages of linoleic acid are beneficial in controlling acne.
Both of these acids are great for keeping your skin happy, healthy, and glowing – and they work well together too! If you have combination skin, you could benefit from a balance of both or almost equal amounts of linoleic and oleic acids. But depending on your skin's needs, you might be better off with one over the other.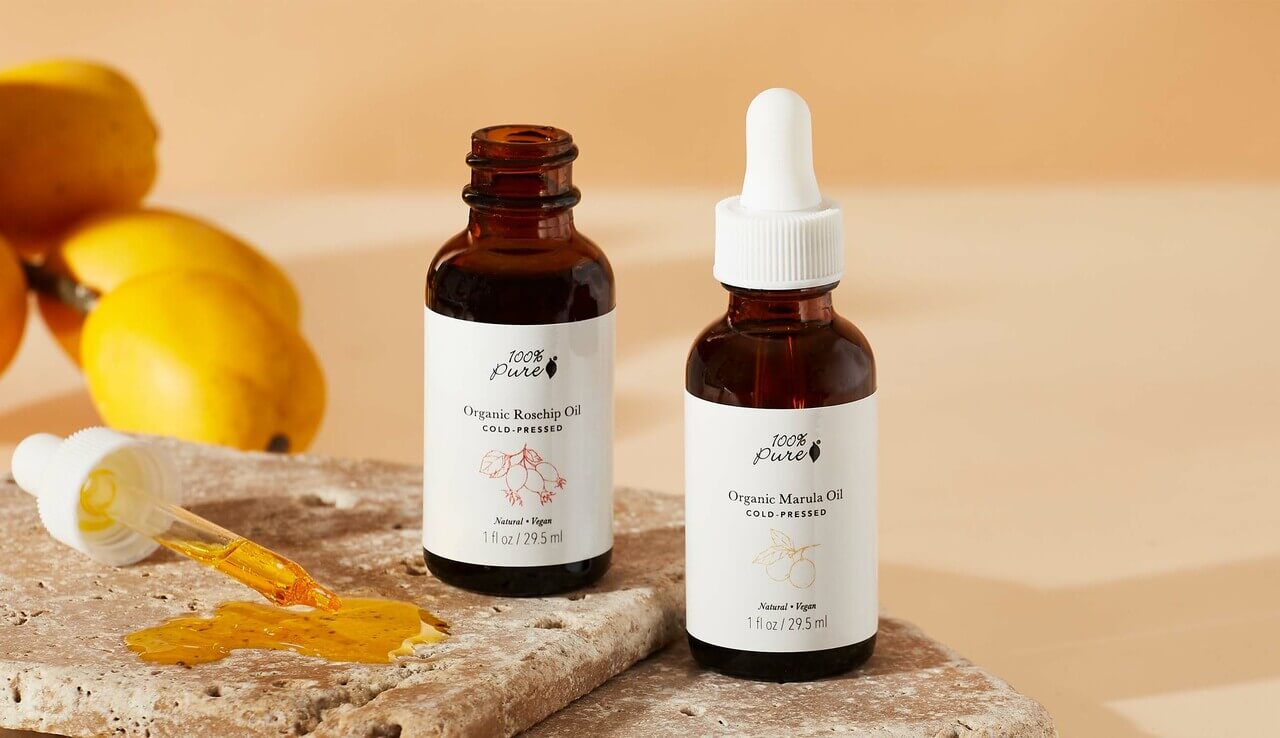 Common Sources of Oleic Acid
If taking supplements isn't your thing, no problem. It's actually more important to consume enough of this healthy fat through your diet. Let's take you through some of the best food sources for oleic acid.
If you've ever heard of the Mediterranean diet, much of its healthy success is attributed to the healthy fats found in olive oil. Turns out that oleic acid is the most abundant component in olive oil, making the fatty acid an A+ for health and skin.
Oleic acid is a monounsaturated fatty acid found in many healthy high-fat foods, including vegetable and animal sources. You can get oleic acid in your diet by eating avocados, almonds, and macadamia nuts, as well as marula, canola, and sesame oils.
Common Sources of Linoleic Acid
The body doesn't naturally produce linoleic acid but it's abundant in the epidermis (the outermost layer) of your skin. You might be wondering, where does it come from if the body doesn't produce linoleic acid? Well, our bodies can synthesize it from the foods we eat.
We can obtain linoleic acid from vegetable oils such as sunflower, safflower, soybean, corn, rosehip, evening primrose, and canola oils, as well as nuts and seeds. Foods high in ALAs include flaxseed oil, chia seeds, hemp seeds, canola oil, walnuts, edamame, navy beans, avocados, whole wheat bread, and oatmeal.
How to Use Oleic or Linoleic Acid In Your Skin Care Routine
You can either look for a product that incorporates fatty acids directly or seek out products that contain plant-based oils rich in omega fatty acids. Some of the most common include safflower (omega-6), sunflower (omega-6 and 9), rosehip (omega-6 and 3), and blackcurrant seed oil (omega-6). You can use these oils in lieu of moisturizer, or, for extra moisture, on top of moisturizer.
Looking at this breakdown alone provides a good indication of the benefits it can offer the skin. Of course, the fatty acid content isn't the only thing to look at, but it's a great place to start. With the information above you can narrow down the oils that are best for your skin type and skin needs.
We carefully hand-select products based on strict purity standards, and only recommend products we feel meet this criteria. 100% PURE™ may earn a small commission for products purchased through affiliate links.
The information in this article is for educational use, and not intended to substitute professional medical advice, diagnosis, or treatment and should not be used as such.
Sign up to our email newsletter for more blog updates and exclusive discounts.
< Older Post | Newer Post >