Skin Care Routine for Combination Skin
Covering the best cleanser, toner, serum, and moisturizer for combination skin
Posted on July 21, 2018
Written by: 100% PURE®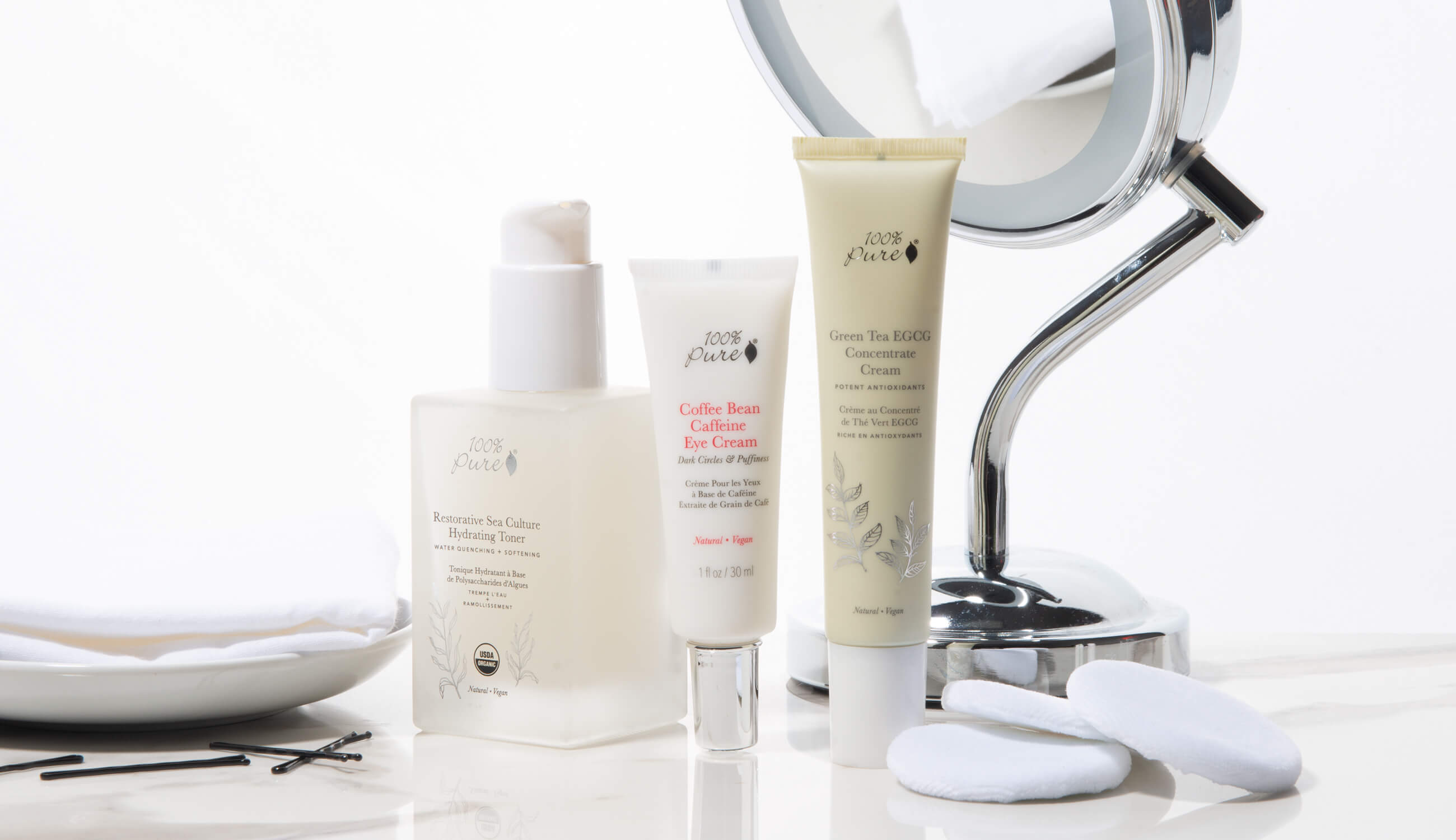 Do You Have Combination Skin?
Combination skin is the most common type of skin out there. If you're in the combo skin tribe, you may feel like your skin has a split personality. Your "T-zone" can feel like an oil slick, and you constantly struggle with trying to make both parts of your skin happy. Combo skin types have more active oil glands around the nose, chin, and forehead resulting in the pores being overly enlarged. On the other hand, your cheeks may have less active oil glands resulting in a more dry, flaky appearance.
If combination skin is not properly maintained with the proper products, you may have a hard time finding a skin care regimen that brings balance to your skin. Using products that contain harsh or skin aggravating ingredients will inevitably dry out some areas on your face, while over-stimulating oil production in others. We've come up with an easy guide for choosing the right face wash, toner, and moisturizer for combination skin. These balancing products will help your combo skin feel more like yin and yang -- not Jekyll and Hyde.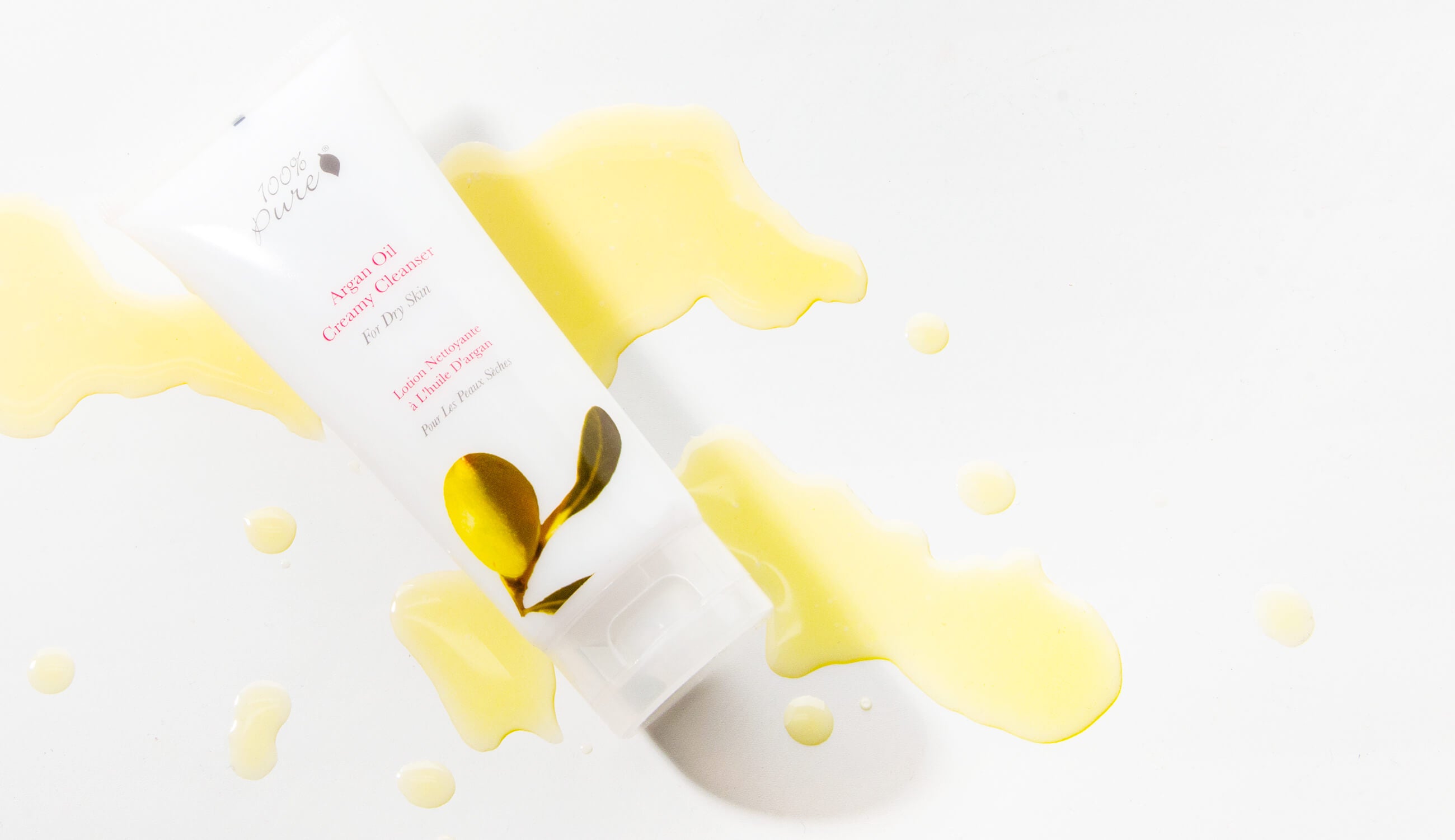 Best Cleanser for Combination Skin
When it comes to a cleanser for combination skin, you must be picky with which one you choose. Your skin is unbalanced, which means a cleaner is the first step towards getting your skin back on track. Ingredients like sulfates, alcohol, and parabens can strip your skin of its natural oils. You might think these oil-stripping offenders would help regulate your T-zone, but in truth, they'll just encourage it to product more excess oil.
The perfect cleanser to combat combination skin is our Argan Oil Creamy Cleanser. With its rich and creamy formula, it moisturizes and nourishes the dry and flaky patches on your face while gently washing away impurities. Because it is free of sulfates, chemical preservatives, artificial fragrances, dyes and any other toxins, your skin will feel and look more balanced. This cleanser uses organic aloe juice, cacao seed butter, coconut oil, and argan oil to bring moisture back into your skin to leave it supple and glowing.
Best Toner for Combination Skin
Using the perfect toner to restore your skin's pH balance can be your secret weapon when dealing with combination skin. Specifically, our Fermented Rice Water Toner is packed with rich enzymes, amino acids, malic acids, minerals, and vitamins that will give your skin a healthier glow. The best toner for combination skin contains hyaluronic acid, sodium PCA, and vegetable glycerin to add skin hydration to those dry patches. This balancing toner will add a layer of protection by closing pores and tightening cell gaps after cleansing, and should not be missed in your skin care routine!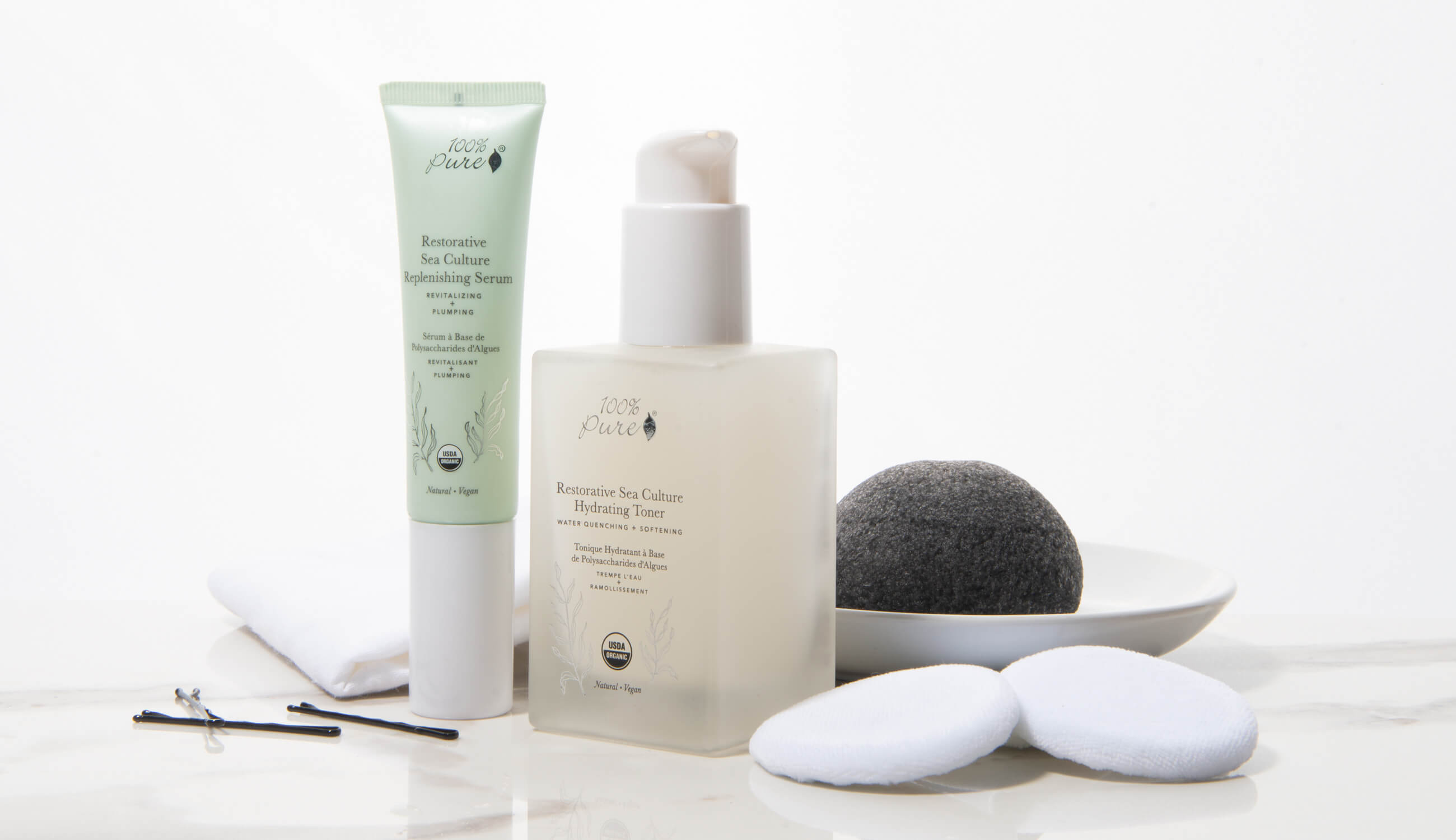 Best Serum for Combination Skin
Adding a serum into your skin care routine can be a life saver. With combination skin, it is important to keep your skin fully hydrated to help your T-zone from over-producing too much oil. For daily use, we love our Restorative Sea Culture Replenishing Serum because of its light and silky smooth formula that sinks into the skin for deep hydration. The fermented seaweed is sourced from unpolluted waters, allowing it to retain the purest sea minerals and nutrients for your skin.
A nighttime serum is essential for helping combo skin to heal and become balanced. We suggest our best selling Multi-Vitamin + Antioxidants Potent PM Serum for all skin types, even combo. This powerful PM serum contains vitamin C and Niacinamide: two anti-aging ingredients that restore a youthful, healthy, glowing complexion.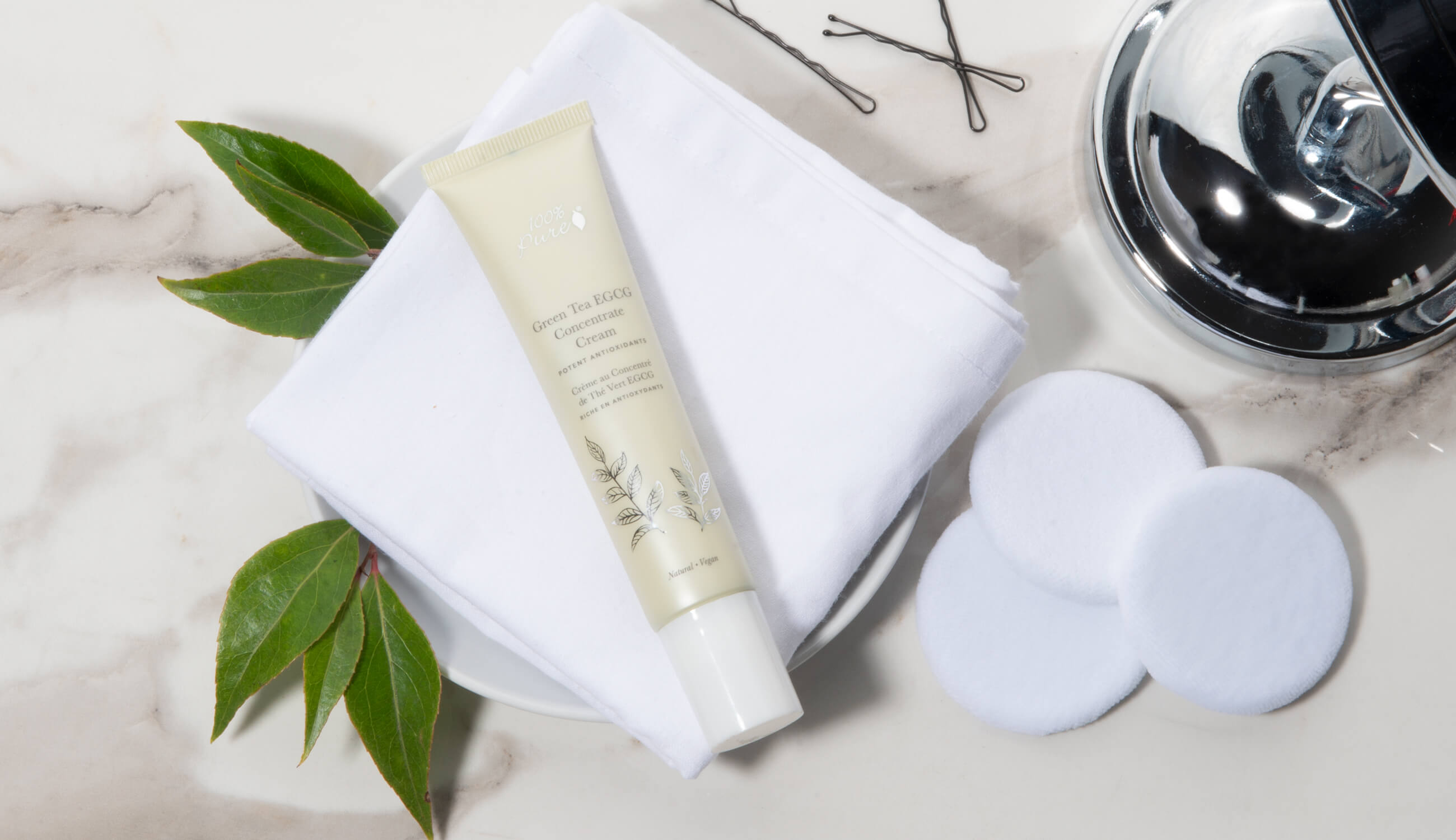 Best Moisturizer for Combination Skin
Maintaining the right balance of hydration and oil throughout your day is key to moisturizing combination skin. The struggle is real when it comes to picking a moisturizer -- the wrong product can either under-moisturize the skin (triggering more oil here, or flakiness there) or over-moisturize it (which can lead to clogged pores). The best moisturizer for combination skin is our Green Tea EGCG Protective Cream. This cream provides light-medium weight moisture, to combat both oily and dry skin alike. Green tea repairs skin cells by reducing inflammation, oiliness in the skin, and delaying signs of aging.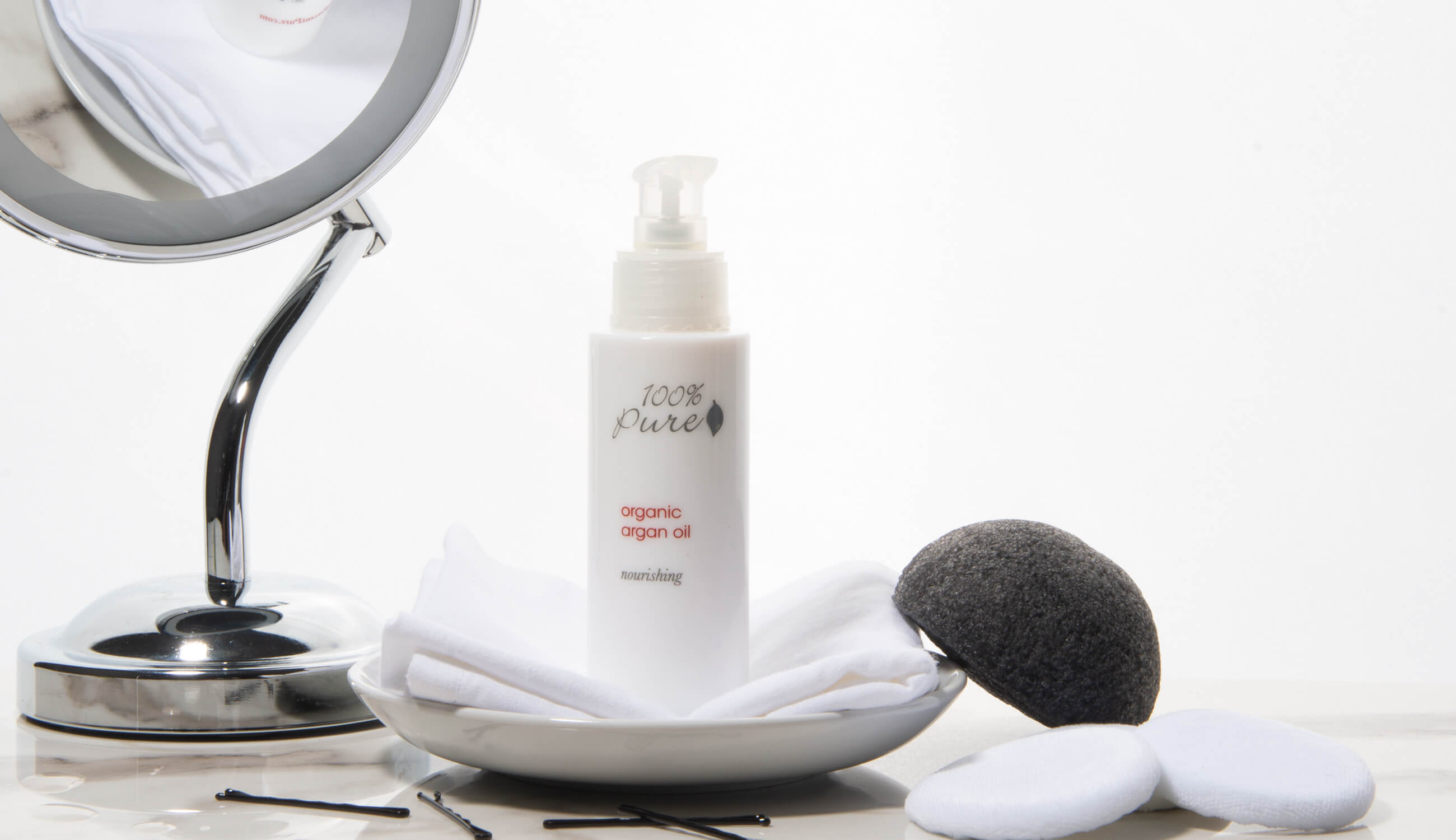 Another option for locking in moisture in combination skin types is our pure Argan oil. This dry oil enriches the skin with vitamin E, phenols, carotenes, squalene, and essential fatty acids to restore radiant skin.
PRO TIP: Our Argan oil is very versatile; use it on your under eyes, decollete, hands, hair and everywhere else you desire! Since argan is considered a dry oil, you won't experience the greasiness associated with most facial oils.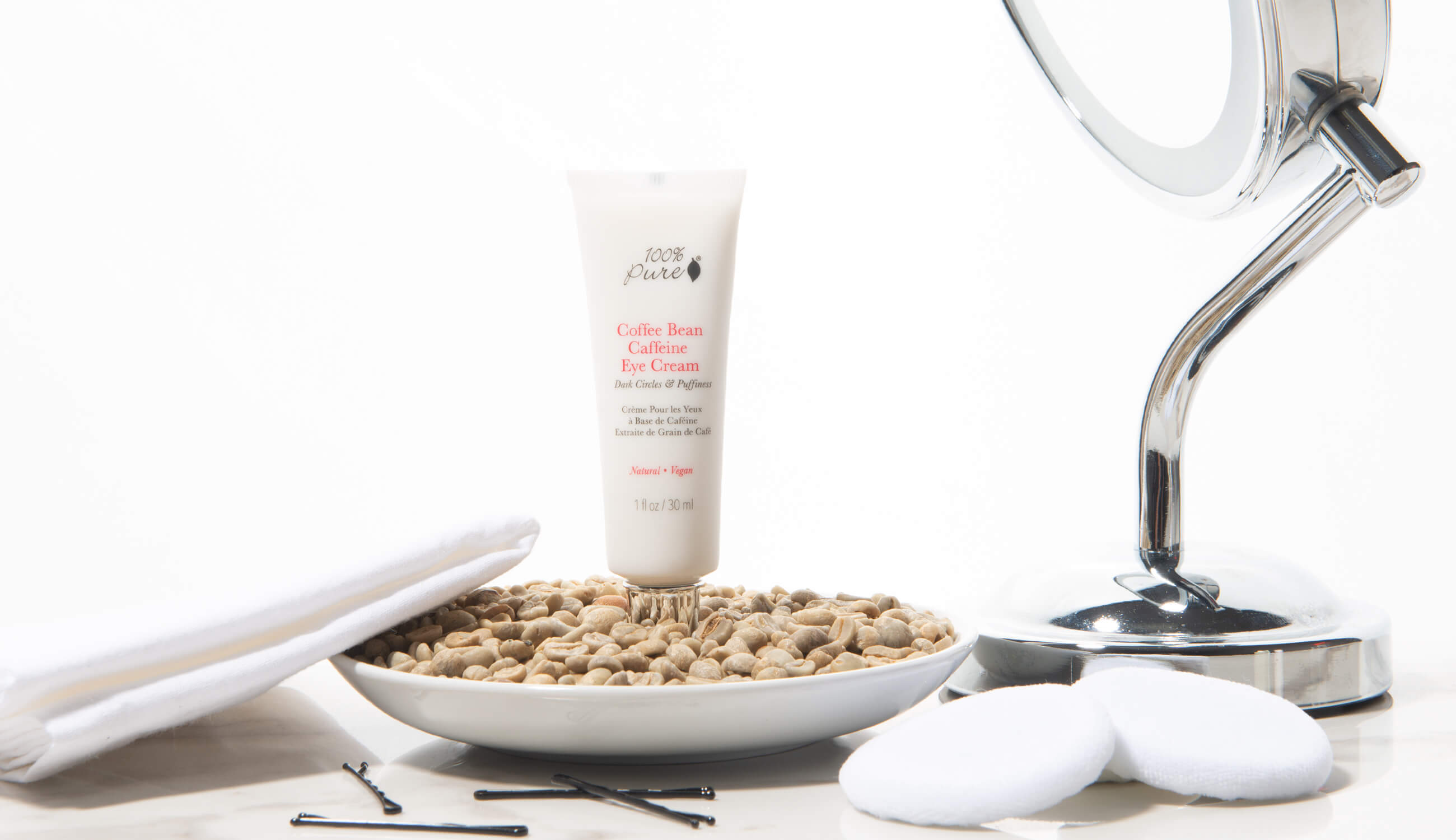 Best Eye Cream for Combination Skin
Eye cream is one product that is overlooked, but is a must in your combination skin journey. If you suffer from puffiness and dark circles, and you don't replenish the delicate skin under the eyes, this can lead to sagging and wrinkles. Combination skin types tend to have drier skin around the eyes and in this case the Coffee Bean Caffeine Eye Cream will be a valuable addition to your skin care routine. Since it is enriched with anti-inflammatory ingredients like green tea and coffee, CBEC reduces puffiness and constricts the blood vessels within the sensitive tissue under your eyes, locking in moisture. This eye cream will provide you with just the right amount of moisture, making you look more awake and youthful.
What Works for My Combination Skin?
We put our combination skin products to the test! We got great feedback from real 100% PURE customers, telling us what they've tried in the past, and how natural skin care stacks up. Check out Melissa's combination skin care story below!
Being a combination skin gal myself, I have been struggling with split personality skin types since I was 13 years old. I became insecure and troubled about my skin because my acne was uncontrollable. In order to combat the combination skin syndrome, I had to look for products that contained high quality ingredients that could actually improve my skin. My T-zone felt like it was infested with acne, and my cheeks were dry on a daily basis. Since I also have acne prone skin, it was extremely difficult to find a skin care regime that improved each different skin type I had -- until I started using 100% PURE products.
Being a college student, I forget to moisturize my skin on a regular basis, due to the stress of balancing midterms, finals, and work. I began to notice a rising issue of flakiness and dryness on my skin, and I knew it was time to take care of it.
The #1 lifesaver and best moisturizer I have ever used is 100% PURE's Green Tea EGCG moisturizer. Usually I would stray away from moisturizers because I'm terrified of breaking out more, but I decided to give this one a try. Not only did it provide immense moisture and suppleness, it controlled the oil production on my T-zone and the pigmentation on my face became clearer and more even. After using it for a few months I saw distinct result in my skin; my overall complexion had drastically changed for the better. The inflammation in my skin lessened, and my redness faded away, revealing balanced skin. I was one happy gal! This moisturizer has changed the way I look at my skin, and has given me back confidence I lost when I was 13.
Melissa, 22, CA
We carefully hand-select products based on strict purity standards, and only recommend products we feel meet this criteria. 100% PURE™ may earn a small commission for products purchased through affiliate links.
The information in this article is for educational use, and not intended to substitute professional medical advice, diagnosis, or treatment and should not be used as such.
Sign up to our email newsletter for more blog updates and exclusive discounts.
< Older Post | Newer Post >