Switching to Natural Makeup for 1 Week
2 girls from Buzzfeed used 100% PURE natural makeup for a week, and here's what happened
Updated on July 20, 2018
Written by: 100% PURE®
Buzzfeed's As/Is is known for posting all things meaningful and trending in the world of contemporary style and beauty. We are absolutely honored to have been the subject of their recent video, Makeup Lovers Try All-Natural Makeup for a Week"! Before beginning their journey, Buzzfeed's Alix and Sequoia met up with 100% PURE founder Susie Wang to get the scoop on what it means to use natural makeup.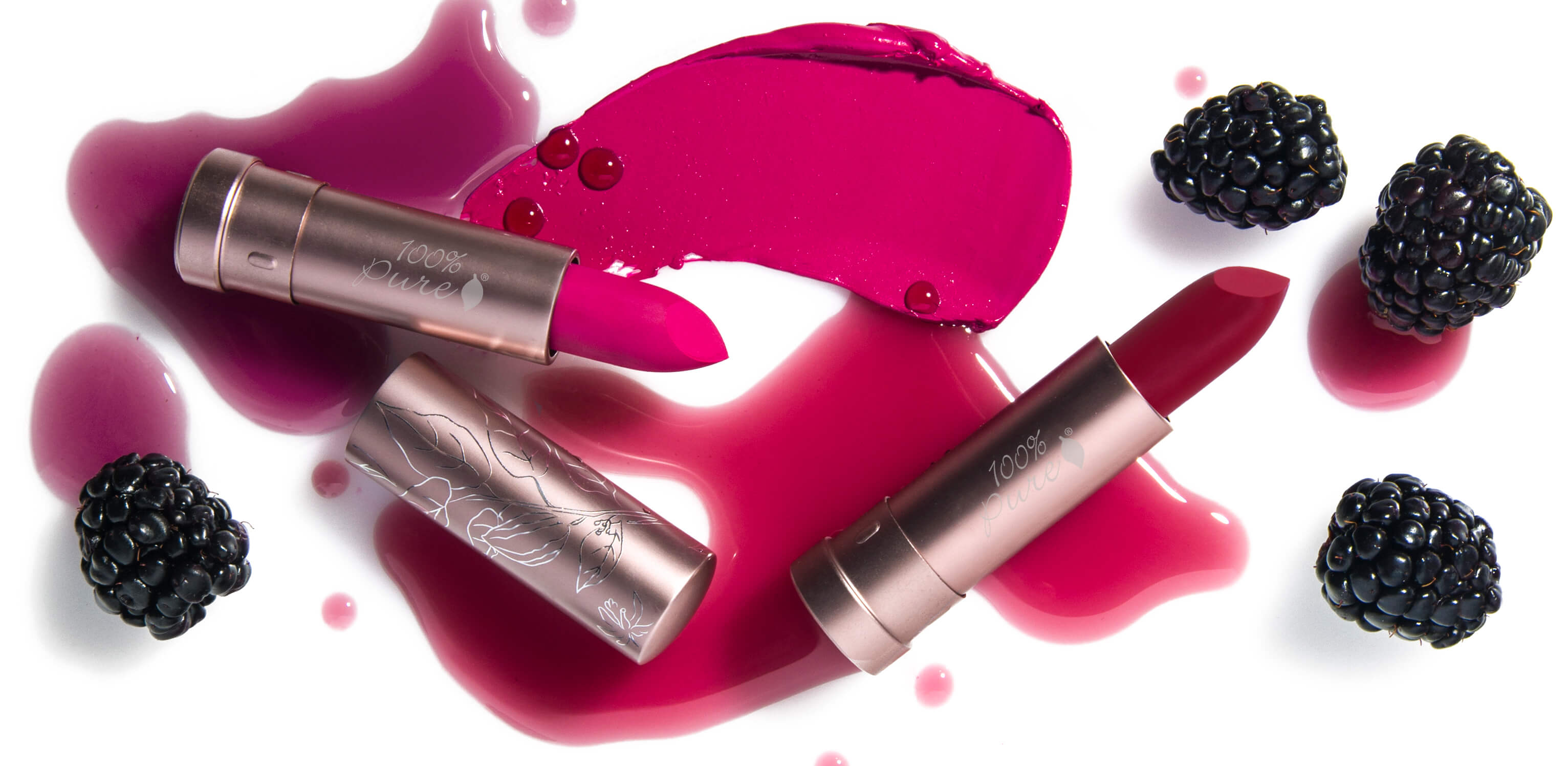 Toxic Vs. Natural Makeup
Susie explains the perils of your average drugstore makeup -- and how natural makeup tends to get a bad wrap when it comes to quality. "One misconception about organic products is that they're not going to be as good. But in actuality they're better because we're not using cheap fillers," she explains.
Sequoia: It's a concern of mine, what's going on my face, which is why I try to use higher-end makeup. I assume that because they're higher end, they'll have better ingredients or probably won't kill me.
Alix: It does worry me sometimes that I don't know what's in it, and I know my skin is the largest organ I have and it's probably taking in a lot of chemicals.
When Alex confesses to buying most of her makeup on Amazon. "It does worry me sometimes that I don't know what's in it, and I know my skin is the largest organ I have and it's probably taking in a lot of chemicals." Susie shares a little known fact about hugely popular matte lipsticks: "matte lipsticks are so dry is because there's this petro-chemical in it, like a Teflon. Teflon is the same material that's in Gore-Tex jackets to repel water." Yep -- you're essentially slathering Gore-Tex on your lips when you wear matte lipsticks. "I feel like I'm gonna get scared in this process," Alix laughs. "I have a lot to think about." Yes girl, putting toxins and petrochemicals on your skin is a scary thing! But these ladies understand that knowledge is power, and they're ready to see what the natural makeup hype is all about.
Using Natural Makeup: First Impressions
Alix and Sequoia tried 100% PURE fruit pigmented® natural makeup for a week to see how it compared to their usual makeup routine! Alix loves a full face, so she used products like our full coverage Healthy Foundation, 2nd Skin Concealer, Cocoa Butter Matte Lipstick, Green Tea Fiber Brow Builder, and Lip Caramel liquid lipsticks. Sequoia used products like our Healthy Skin Foundation, 2nd Skin Concealer, Green Tea Fiber Brow Builder, and our Pomegranate Lipstick. So what were their first impressions of natural makeup? Check out their reactions below!
💄PRIMER
Both girls started out with our antioxidant packed Luminous Primer, made with ingredients like aloe, green tea, and avocado:
Alix: My face feels really soft with this on.
Sequoia: It doesn't feel like how I was anticipating, which I'm not mad at.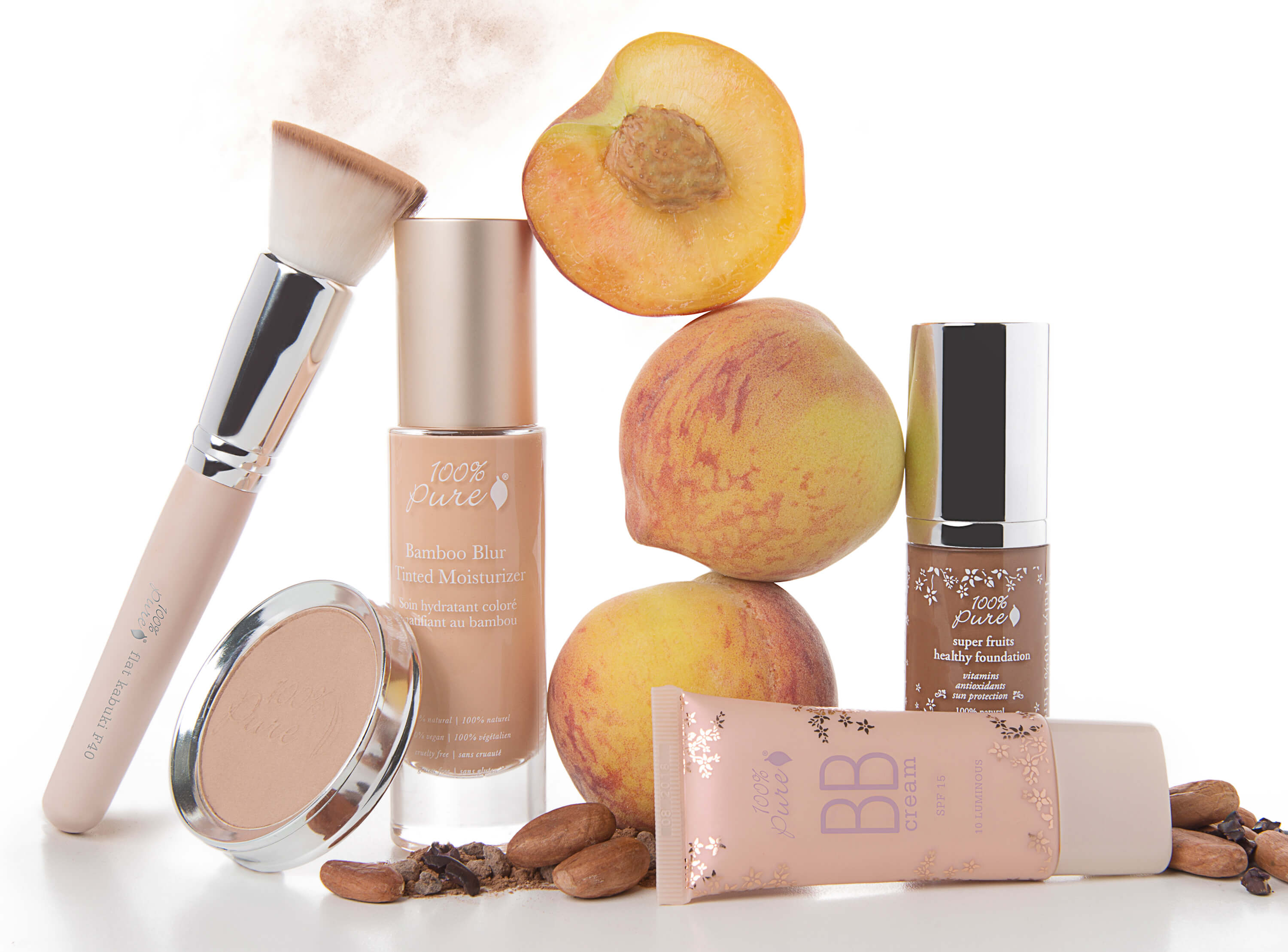 💄FOUNDATION + CONCEALER
Both Alix and Sequoia used our full coverage, matte finish Healthy Foundation. This foundation isn't your average full coverage product -- it's colored by healthy ingredients like apricots, peaches, and cocoa beans. This foundation gives flawless coverage that conceals redness, blemishes, and imperfections, while looking exactly like your natural skin. No cake-faces here! Alix and Sequoia highlighted with our fruit pigmented® 2nd Skin Concealer, which is a silky smooth liquid concealer with medium-full coverage and a natural, skin-like finish.
Alix: This is pretty pigmented -- like there's a lot of color in here. I honestly feel like I don't even need a setting powder... I'm pretty pleased actually with the amount of coverage that this makeup has. I'm a little shocked!
Sequoia: It doesn't really look like I have on makeup, but that's beside the point. I'm supposed to look like I have on makeup!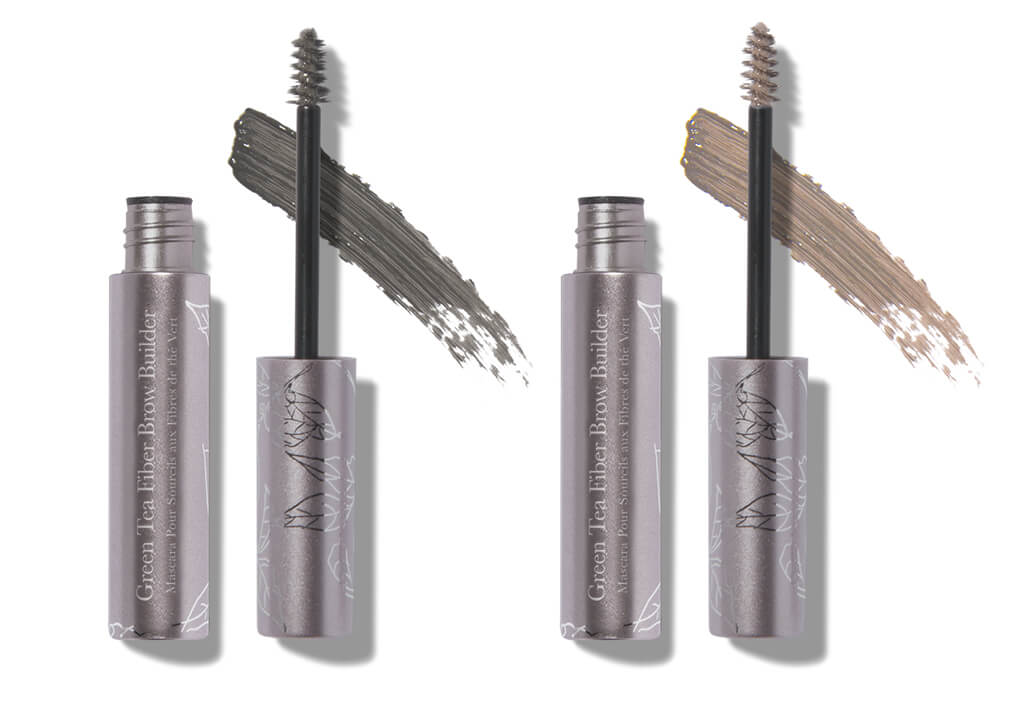 💄EYEBROWS
Alix and Sequoia used our Green Tea Fiber Brow Builder, which is colored from tea and cocoa beans. Micronized green tea leaves give the texture of real brows, making this product amazing for sparse brows, or anyone looking for that wow-brow factor of thick, luscious eyebrows.
Alix: It's made out of green tea fiber, which is interesting
Sequoia: Yes, build me up! Every five seconds, I think I have a terminal disease and I'm dying. So this is one less thing that I think will kill me. So, that's peace of mind that I need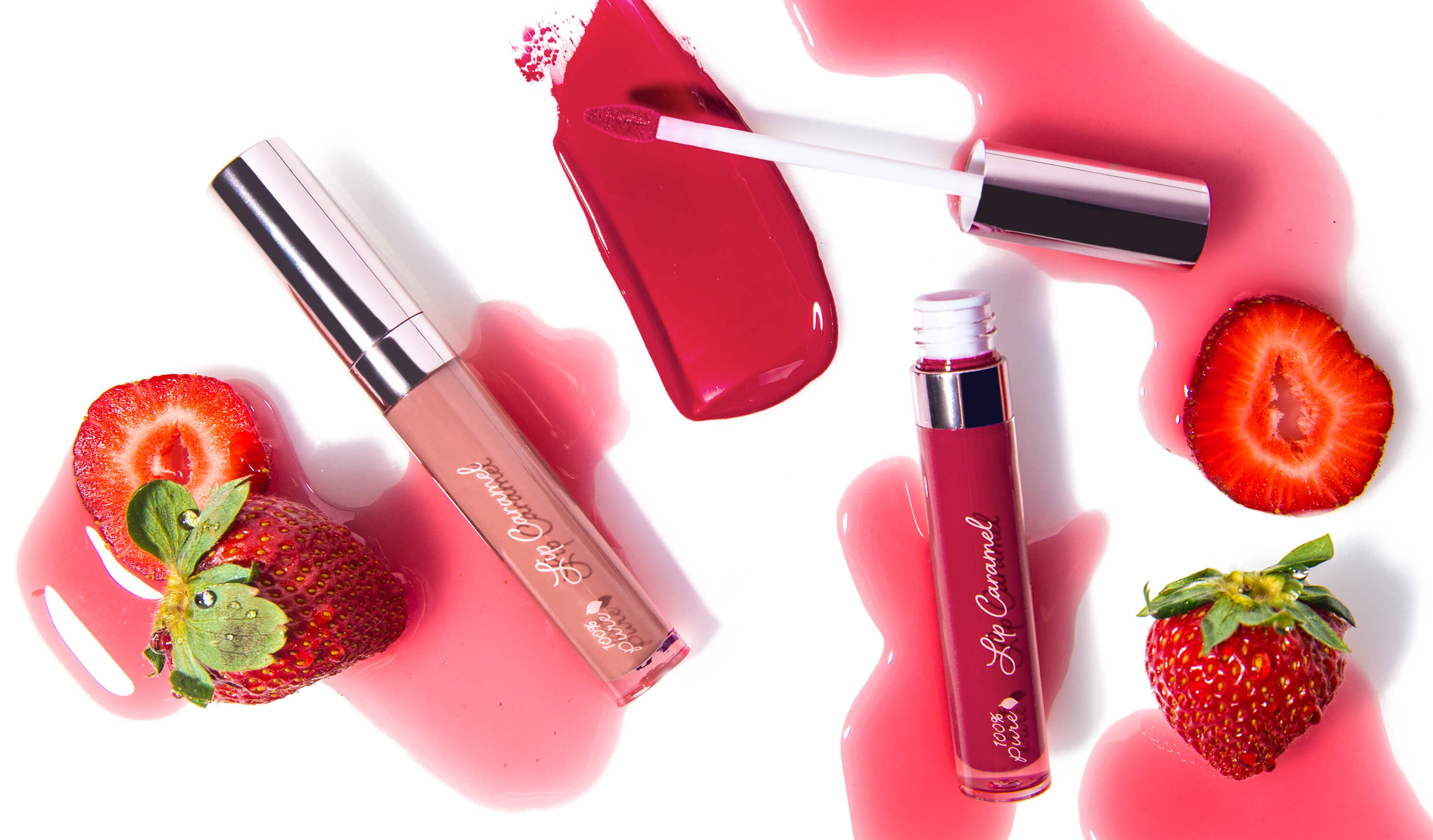 💄LIPS
"This is the part I'm most excited for, this color looks perfect," says Sequoia as she twists open a Cocoa Butter Matte Lipstick. Our matte shades are colored from ingredients like peach, grape, blueberry, and chocolate, and are given their matte finish from rice starch -- NOT Teflon. Our moisturizing Pomegranate Oil Anti-Aging Lipstick and Lip Caramel liquid lipsticks are also colored from fruits, and designed to deliver soft, luscious lips all day long.
Alix (matte): I tend to eat a lot of my lipstick, so actually this might be good for me because it's made out of fruits.
Alix (liquid lip): Mm, smells really nice.
Sequoia (pom): This lipstick is super moisturizing. Like it feels really good on my mouth.
After 1 Week of Using Natural Makeup, What's the Verdict?
These lovely ladies had never tried natural makeup before, and were troopers for stepping outside of their comfort zones for a week. All in the name of healthy beauty! Overall, the verdict was that it wasn't as bad as they thought!
I feel like my skin has gotten better. I am more cautious about what I'm putting on my face now, and much more aware since I know all these facts that I wish I didn't know!

The one thing I really liked and I'm gonna continue using are the eyebrows.

- Sequoia
I haven't had any breakouts or any problems. And my previous blemishes have pretty much cleared up.

I've actually gotten a few compliments on my makeup today which I'm super stoked about. This lip color… WOW. Has just served me well!

- Alix
They got lots of compliments, the makeup held up well after a long work day, and both reported improved skin conditions. How many makeup brands can you say actually improve your skin? We'll wait.
Check out the full video here:
Video Credit: As/Is, Buzzfeed
We carefully hand-select products based on strict purity standards, and only recommend products we feel meet this criteria. 100% PURE™ may earn a small commission for products purchased through affiliate links.
The information in this article is for educational use, and not intended to substitute professional medical advice, diagnosis, or treatment and should not be used as such.
Sign up to our email newsletter for more blog updates and exclusive discounts.
< Older Post | Newer Post >