What's the Difference Between Korean Beauty and Japanese Beauty?
Shining the limelight on East Asian trends for the ultimate skin-pampering beauty rituals
Posted on July 25, 2018
Written by: 100% PURE®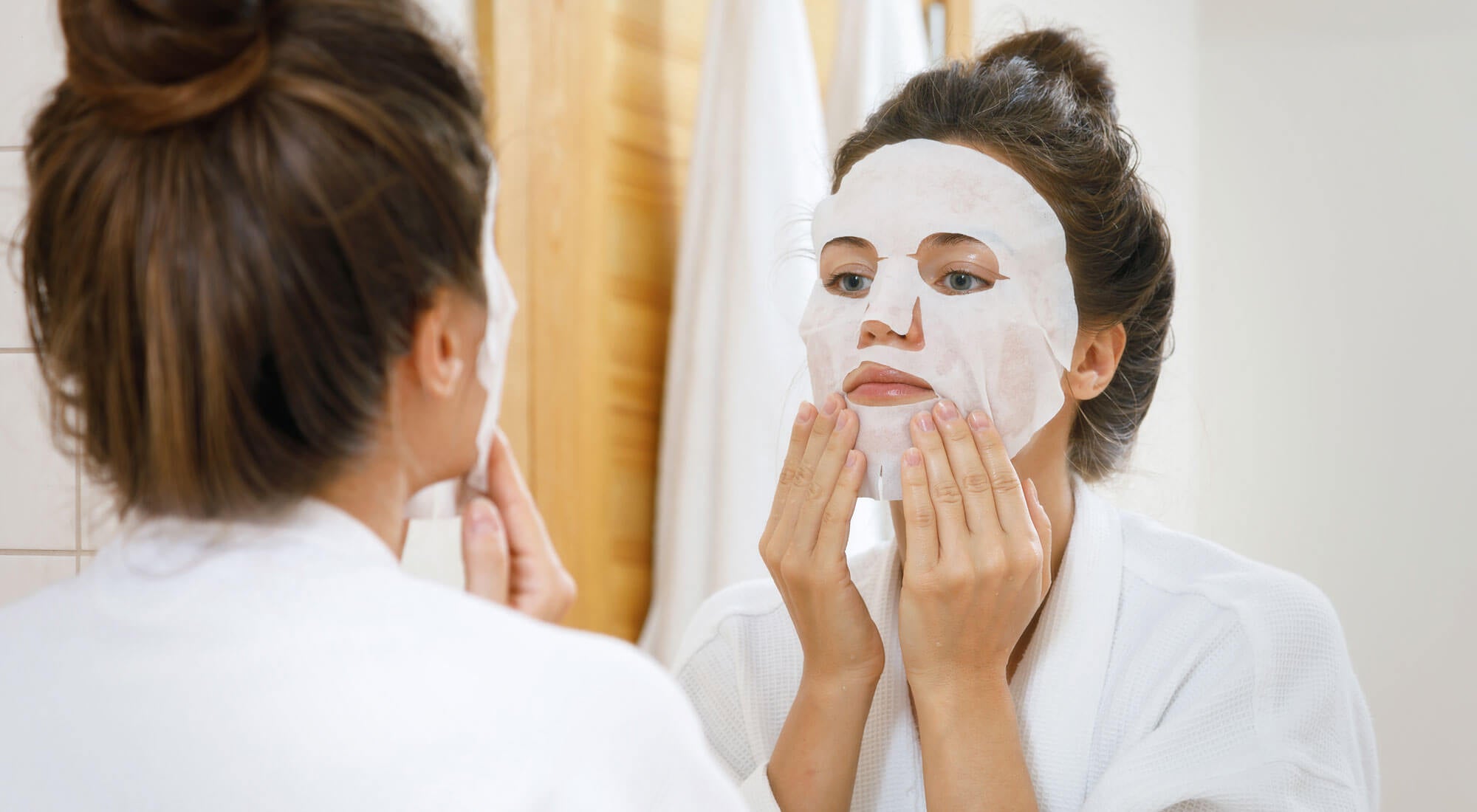 You may have heard about the multi-step Korean skin care routine, but what's all the buzz about J-Beauty? The whole world's been bedazzled by the flawless beauty of K-Pop idols, and K-Beauty products have been entering the mainstream. Japanese skin care deserves to be in the spotlight too for its simple yet innovative products that take the hassle out of daily routines. We're uncovering the similarities and differences between the two, and how you can easily jump on the train for these East Asian beauty trends.
What's Korean Beauty?
Ever heard of the legendary 10 step Korean skin care routine? It isn't just about slapping on 10 different products and hoping to see results. It's a carefully crafted ritual powered by synergistic products to protect your delicate skin. Take a look at our founder's personal Korean skin care routines for inspo.
Every step ensures you're getting the most out of your skin care. Take the time for "extra" steps, such as double cleansing and toning for example. Double cleansing involves using both an oil and water-based cleanser. The oil-based cleanser removes makeup, sunscreen, and excess oil from your face. It clears up your skin for the next step. A water-based cleanser sweeps away sweat and grime. But you're not done with cleansing yet! A face toner is the keystone of every Korean beauty routine. It purifies your face of any remaining residue and balances your skin's pH, prepping it for optimal absorption of the more heavy-hitting beauty products like a serum.
Sound like a mouthful? K-Beauty isn't just about its lengthy steps, it's also in the ingredients. Seaweed plays a huge role in Korean cuisine, and it's also found its way into skin care products too. Seaweed packs a hydrating punch for skin, making it an ideal ingredient in Korean face toners. Don't forget about the prized Korean red ginseng that helps stimulate collagen production. Love kimchi? Probiotics are also a huge deal in K-Beauty for clearer, balanced skin.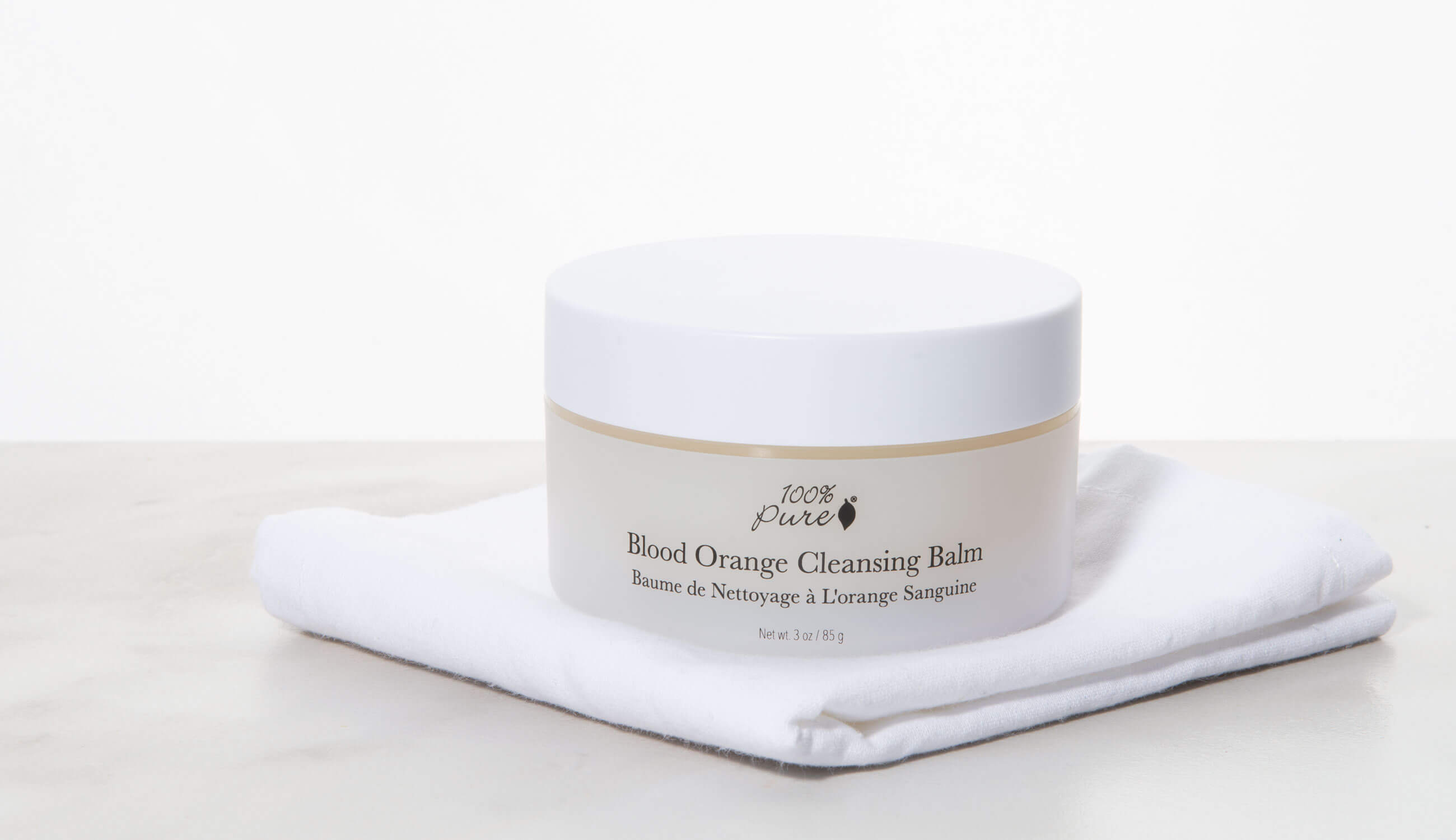 100% PURE Products for a Korean Skin Care Routine
Double Cleansing
Remove makeup and sunscreen with the Blood Orange Cleansing Balm or Organic Argan Oil.
Sheet Masks
These organic sheet masks were made in Korea, and feature enriching ingredients on a base of antimicrobial bamboo cloth.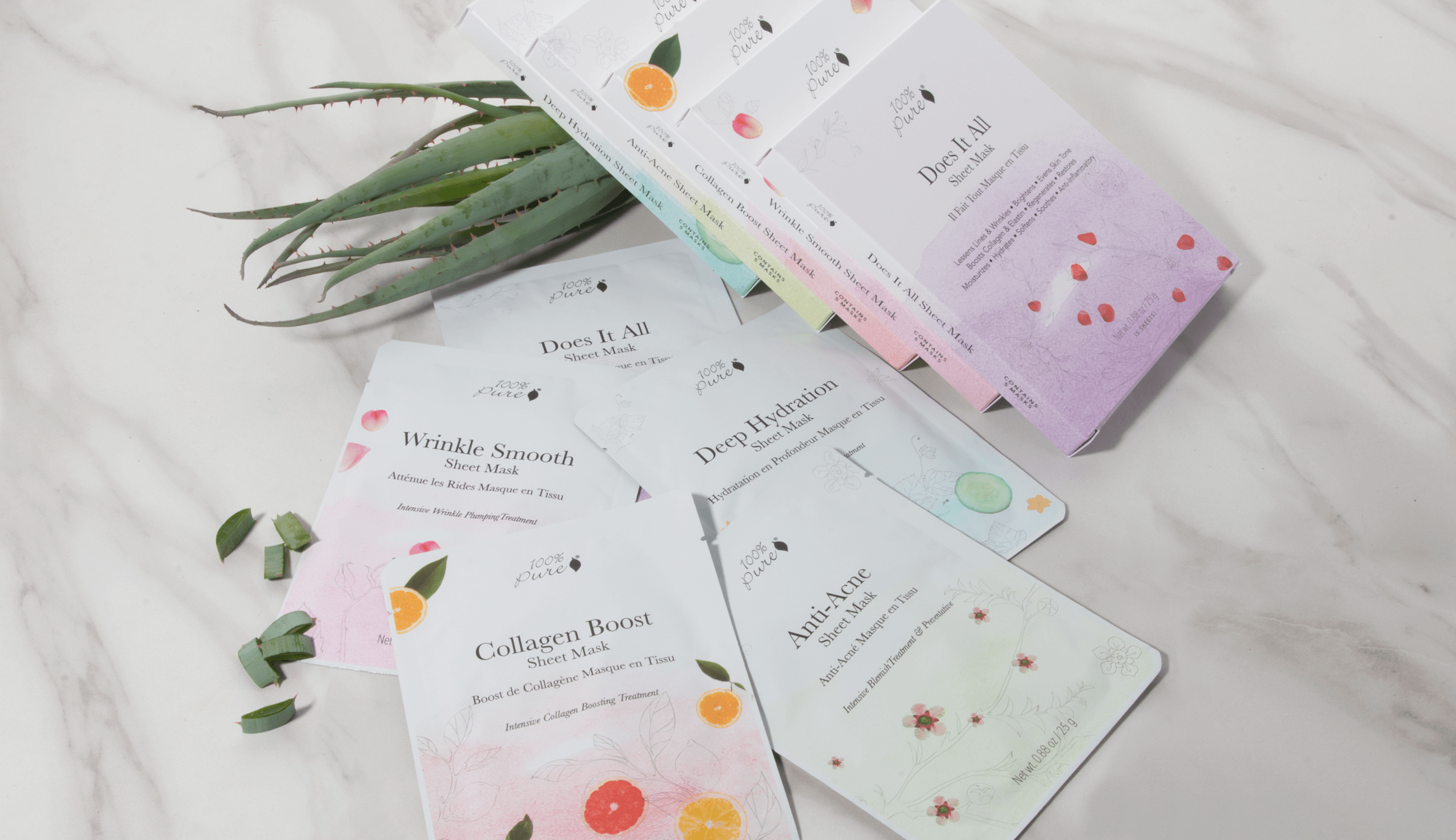 Korean Ginseng
For a plumper, more radiant complexion, treat your skin to a Ginseng Collagen Boost Mask.
Hydrating Seaweed
This marine-inspired collection features kelp and red algae to give skin a hydrating boost with seaweed polysaccharides, vitamins, and beneficial trace minerals: Restorative Sea Culture Hydrating Toner, Restorative Sea Hydrate Serum, Restorative Sea Culture Extra Riche Créme.
Probiotic Skin Care
Interested in probiotics? Fermented rice water contains nourishing enzymes and amino acids for softer, brighter skin. Check it out in the Fermented Rice Water collection: Fermented Rice Water Cleanser, Fermented Rice Water Toner, Fermented Rice Water Serum.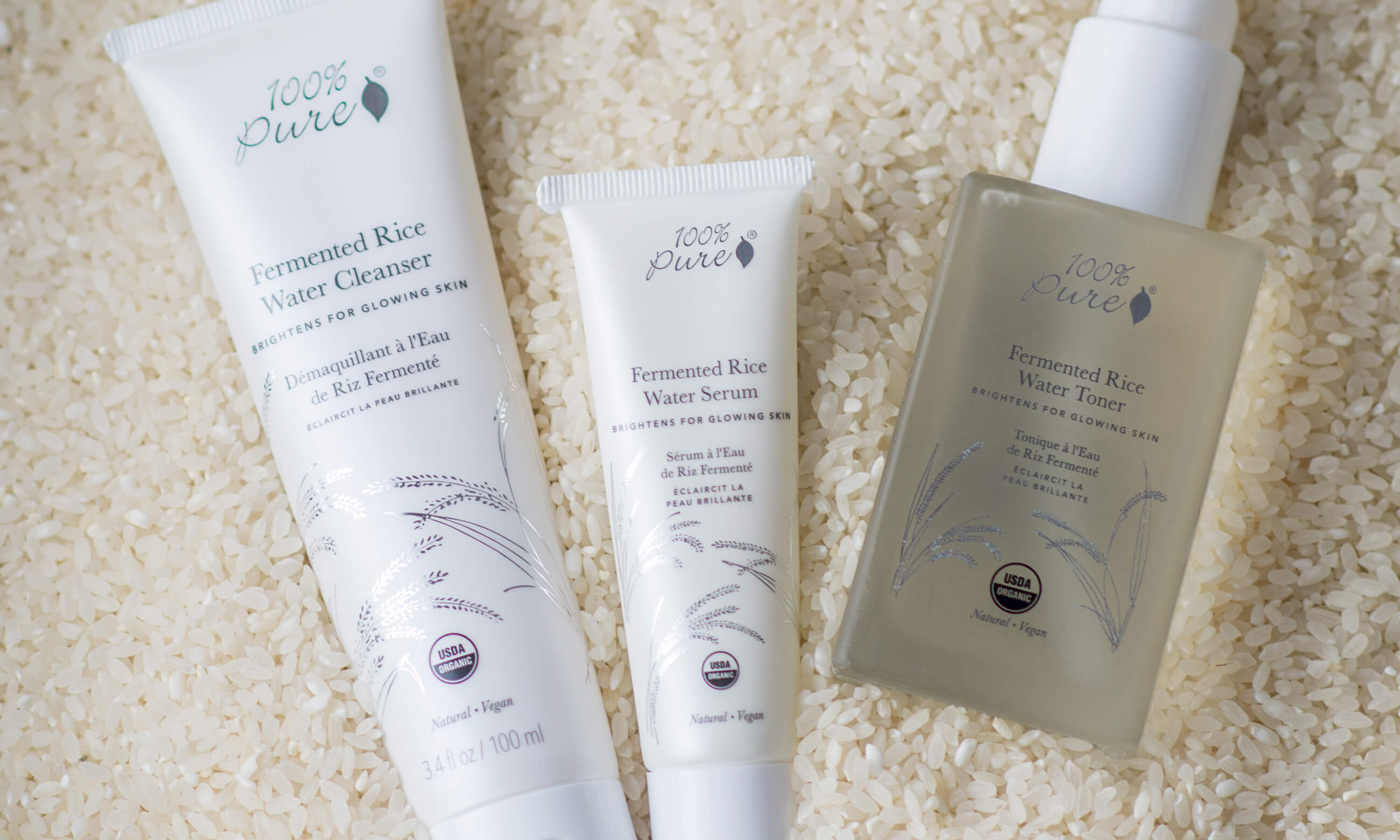 What's Japanese Beauty?
Beauty is simplicity. That's the mantra of Japanese skin care. Thanks to specially curated details, Japanese beauty is able to rely on just a few, hardworking products to produce healthier skin. Even if you're short on time, a few simple Japanese beauty products will go a long way in priming skin to look its best.
A Japanese skin care routine focuses on the two most important steps for healthier skin: hydrating and moisturizing. Cleansing oils are a huge hit in Japan for being gentle and luxuriously moisturizing. They remove makeup and excess sebum without stripping the skin of precious water. You might love your natural toner for working around the clock to refresh your skin, but Japanese people take this a step further. The "lotion mask" is a popular technique for maximizing your hydration from a face toner. Simply soak a few cotton pads or a plain cotton mask into your favorite toner, and place it on your face. Follow with a moisturizer to seal in the nutrients.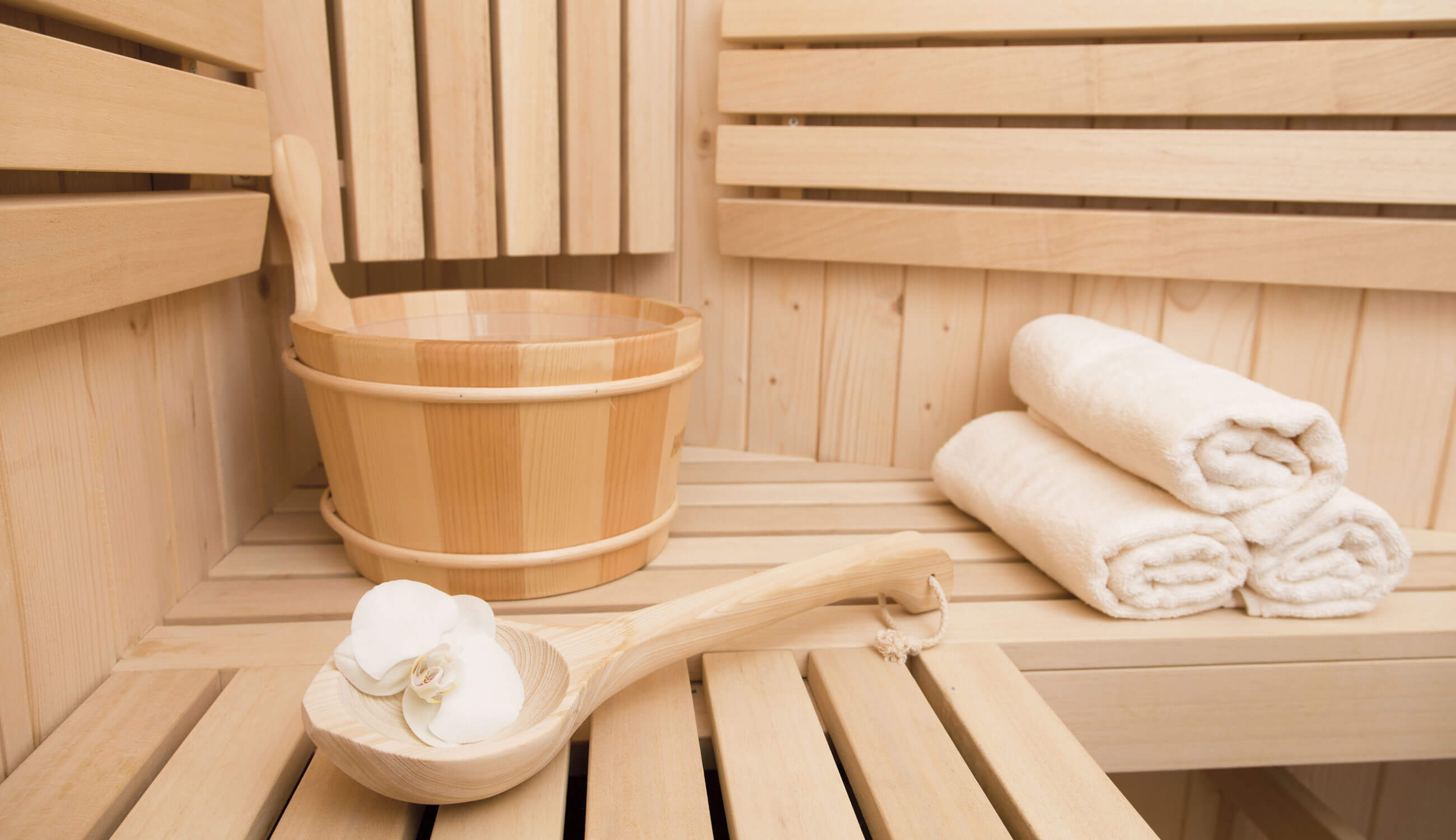 Japanese products showcase key elements of their cultural past. The benefits of matcha green tea have been celebrated for hundreds of years, and luckily adding green tea antioxidants to your beauty routine is a real thing! Hyaluronic acid is a powerfully hydrating ingredient that you'll definitely find in the top J-Beauty products. Fermented rice water (AKA sake) is a surprisingly powerful skin care ingredient that's been enjoyed by Japanese geishas for centuries.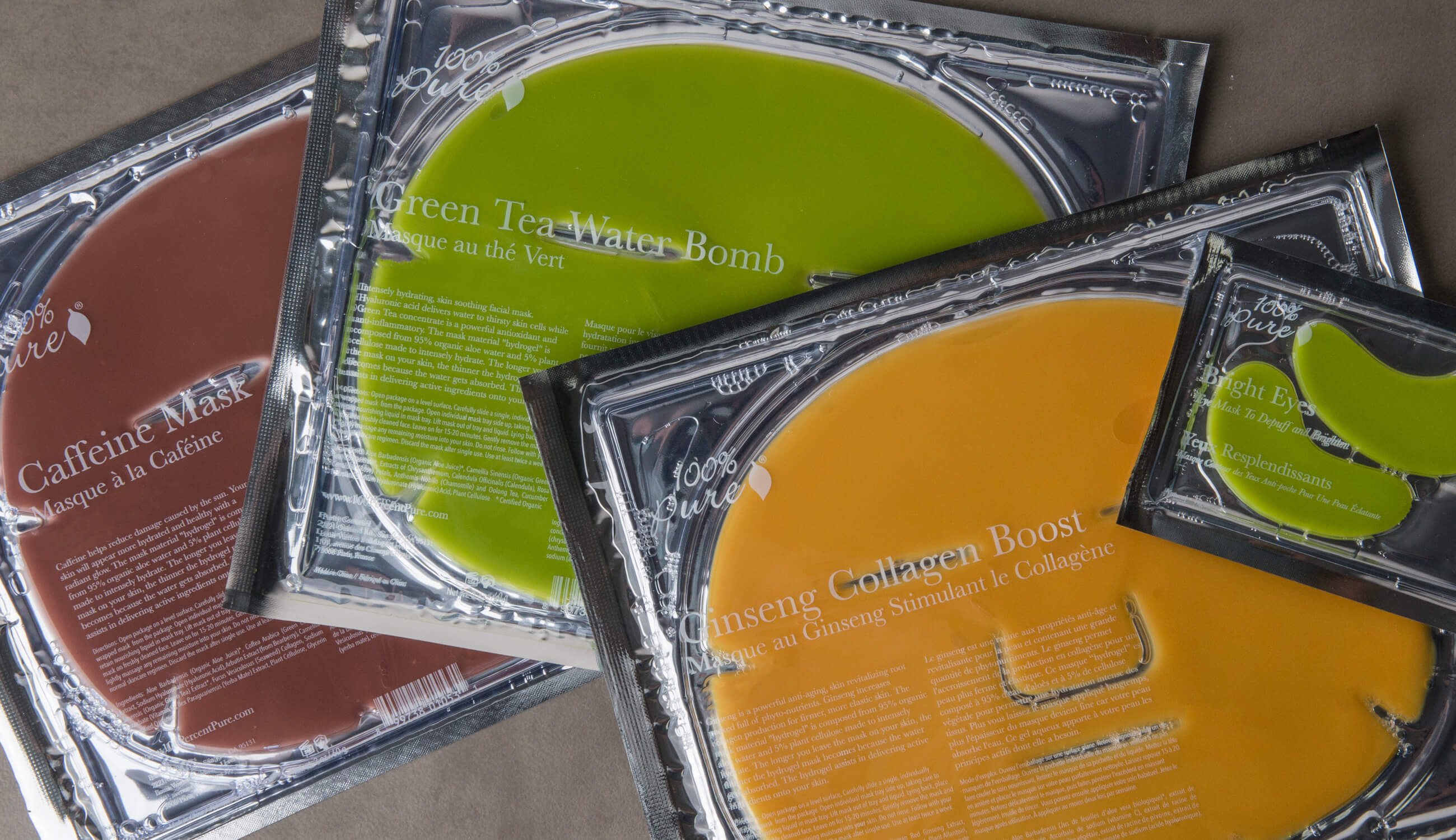 100% PURE Products for a Japanese Beauty Routine
Oil Cleansing
Not all oils are bad for your skin. The Argan Oil Creamy Cleanser is luxuriously soft, gentle, and purifying for all skin types.
Green Tea Antioxidants
Do you know about EGCG? It's the main antioxidant in green tea, and we've even called this superstar ingredient the best way to protect your skin. Reap the benefits of green tea with the Green Tea EGCG Concentrate Serum and Green Tea EGCG Concentrate Cream.
Hydrating Toners
Apply the Restorative Sea Culture Hydrating Toner or Fermented Rice Water Toner to enhance your natural glow. Pat the toner into your skin after a steam facial or a warm shower to open up your pores and encourage better hydration.
Hydrating Face Masks
Your skin actually sucks up both the serum and hydrating mask base in these natural face masks: Green Tea Water Bomb Masks, Caffeine Masks, Ginseng Collagen Boost Masks.
Fermented Rice Water
Looking to enliven dull skin? Fermented rice water (AKA sake) gently exfoliates and nourishes for balanced, brighter skin. You can find it in the Fermented Rice Water Cleanser, Fermented Rice Water Toner, and Fermented Rice Water Serum.
What's the Difference Between K-Beauty and J-Beauty?
K-Beauty and J-Beauty share many of the same East Asian beauty standards. They're ritualistic, emphasize protection, and focus on taking care of the skin that your parents have passed down to you. Both cultures value soft dewy skin, which is why you might see some common ingredients like fermented rice water. And their face-masking game is on a whole higher level than what we might be used to.
But there's definitely a difference in aesthetic for both. J-Beauty is minimalist and focuses on detail, so you can be sure you're getting the most out of your products. K-Beauty involves being attuned to the interactions between the steps of your routine for the most effective absorption of ingredients. Korean trends come and go (like the famous "glass skin" trend), which might mean beauty enthusiasts will go through a higher product turnover in their skin care lineup. The Japanese population prefers the classic beauty look by relying on tried-and-trusted ingredients. Fans are fiercely loyal to their brand of choice for products to get them through their daily grind.
We can easily see why Japanese and Korean skin care have been creating huge ripples in the beauty world. We're loving that both are making their way around the globe to make skin care more of a pampering ritual to enjoy. And a bonus is that you can easily find East Asian-inspired beauty in natural and organic skin care products. Who knows, trying something new just might be the answer for your skin care rut!
We carefully hand-select products based on strict purity standards, and only recommend products we feel meet this criteria. 100% PURE™ may earn a small commission for products purchased through affiliate links.
The information in this article is for educational use, and not intended to substitute professional medical advice, diagnosis, or treatment and should not be used as such.
Sign up to our email newsletter for more blog updates and exclusive discounts.
< Older Post | Newer Post >