Korean Skin Care Routine from the Founder of 100% PURE
We've heard your requests, and today we're bringing you Susie Wang's personal Korean skin care routine for each day of the week.
Posted on May 17, 2018
Written by: 100% PURE®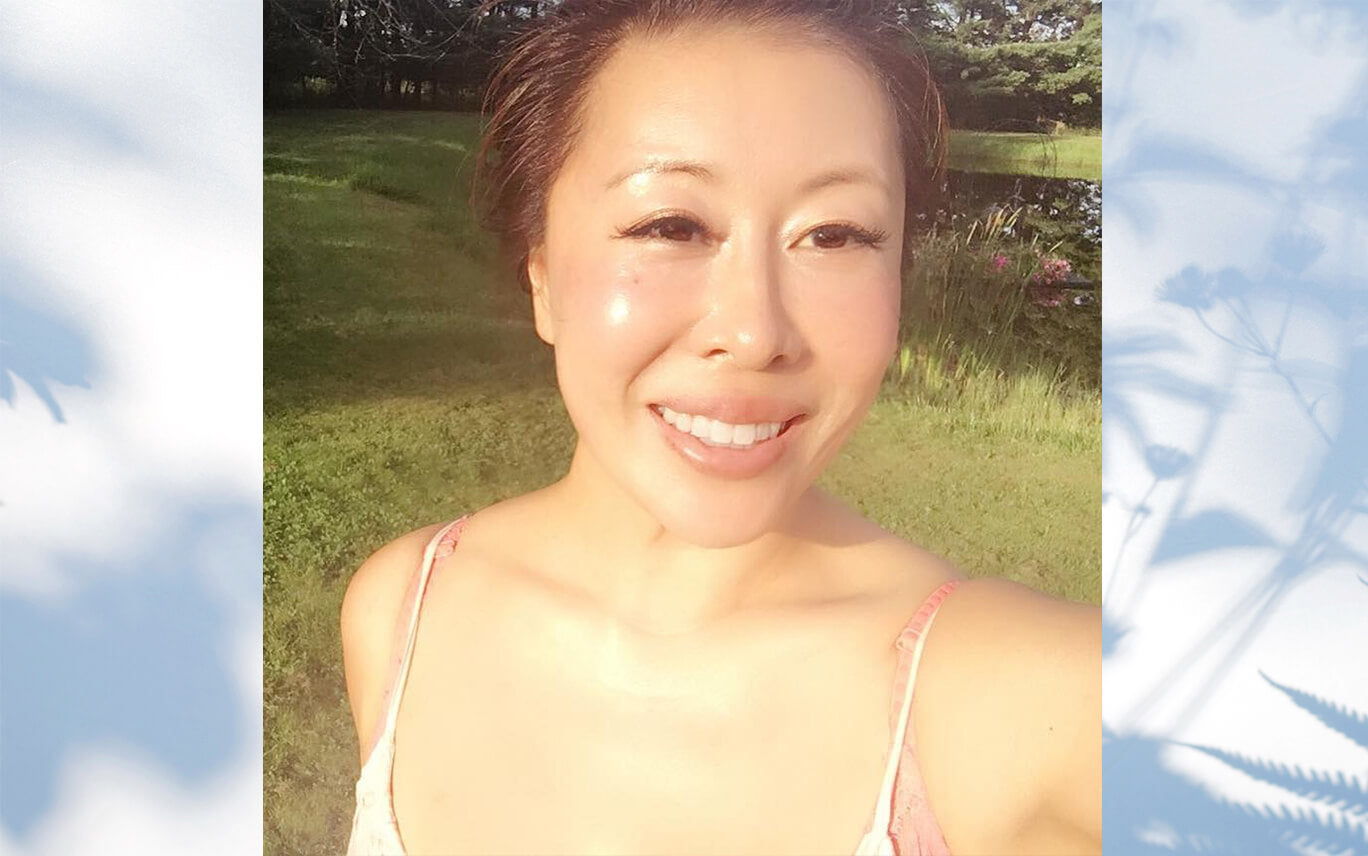 Susie's skin with a little BB cream, Peach Lip & Cheek tint - unedited, no filter.
Where would we all be without Susie Wang? She invented the naked palette in 2006, bringing it to the market four years before anyone else. She invented and patented a way to stabilize Vitamin C so we could all enjoy our favorite facial serums without worrying about harmful oxidation. She invented and patented plant pigments to color cosmetics as a healthier alternative to synthetic dyes. She even invented a nano delivery method with hyaluronic acid instead of polymers (plastic, petro chemicals), so active ingredients can deeply and safely penetrate your skin. Thanks to Susie, we can all enjoy a carefully formulated 10 step Korean skin care routine without needing to fly all the way to Asia.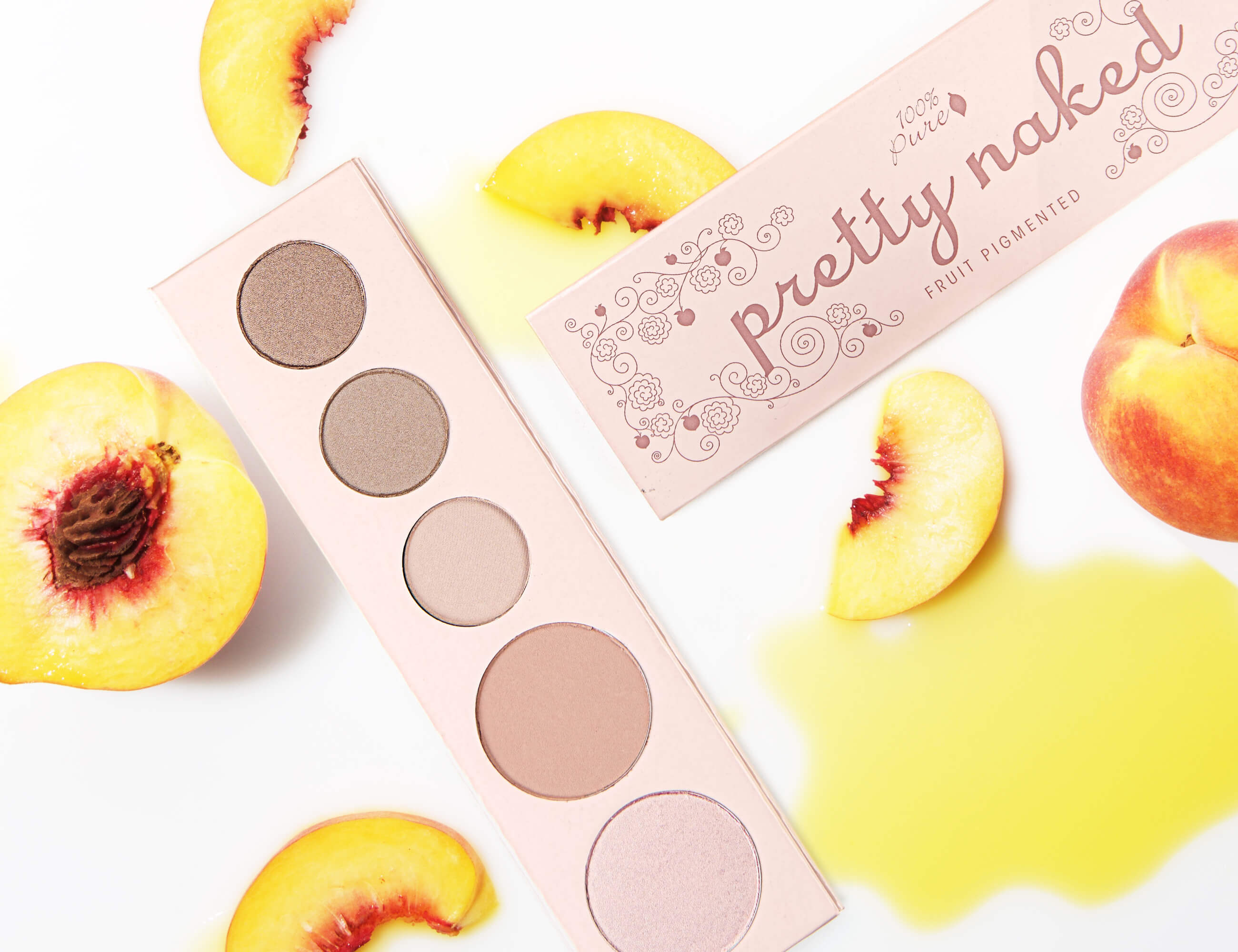 These are just a few of the technologies she's developed to improve cosmetic formulations. Not stopping with improving human lives, Susie is an advocate for saving animals. 100% PURE as a company and herself personally have been generous benefactors to charities that work on helping animals. Since its inception, 100% PURE has been cruelty free, never tested on animals and most formulas are vegan (some products have honey ingredients but all formulas moving forward will be vegan).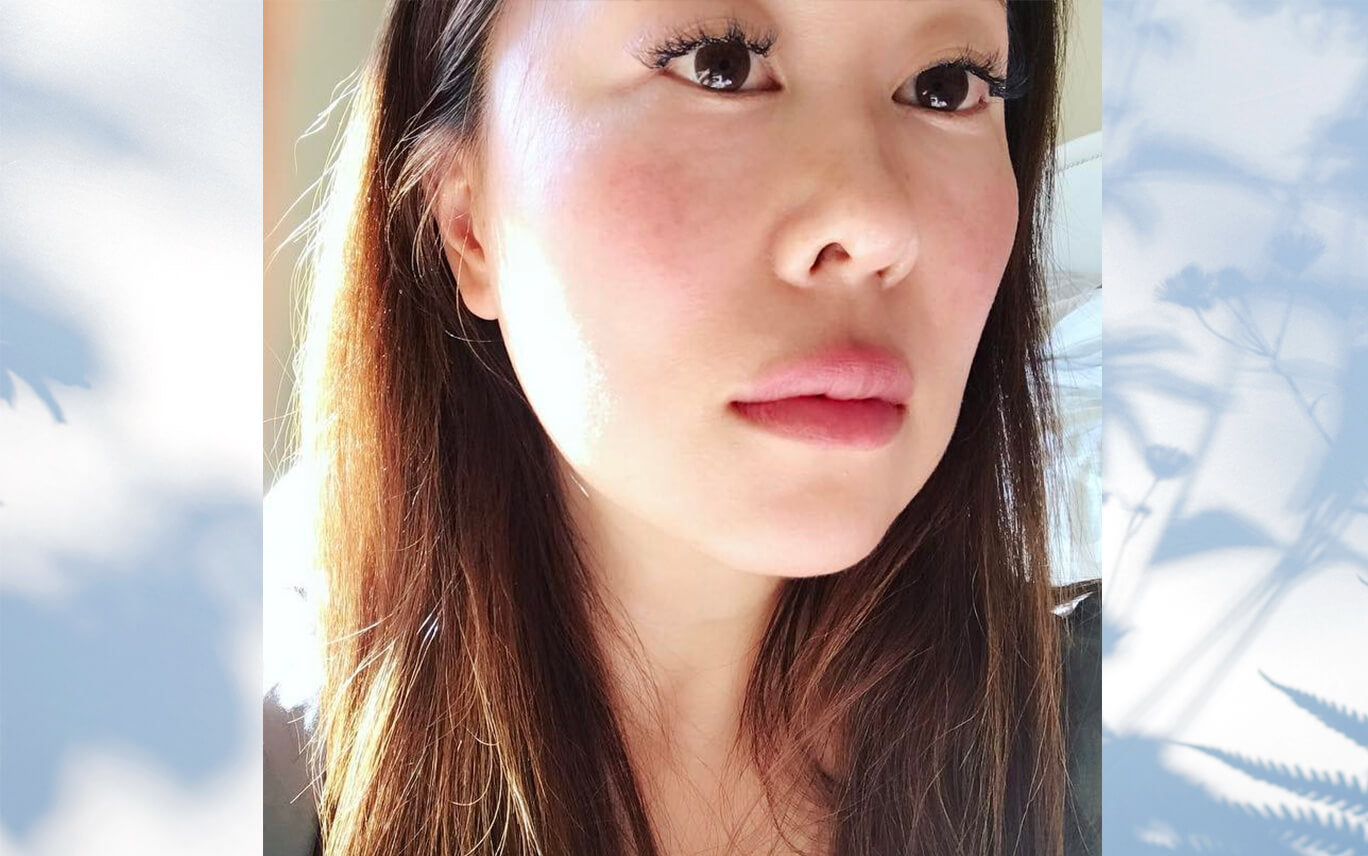 Susie's skin first thing in the morning after waking up (no makeup) - unedited, no filter.
In the midst of all these spotlight worthy accomplishments and thriving in her very busy career, Susie still manages to maintain a glowing complexion that has us swooning everytime we watch her Instagram Live videos. Susie's a minimalist and usually is in the office dressed very casually. Her beautiful hair perfectly coiffed without any styling as her haircare routine is just wash and go, and she usually doesn't have a drop of makeup on. How does she do it all and still look flawless?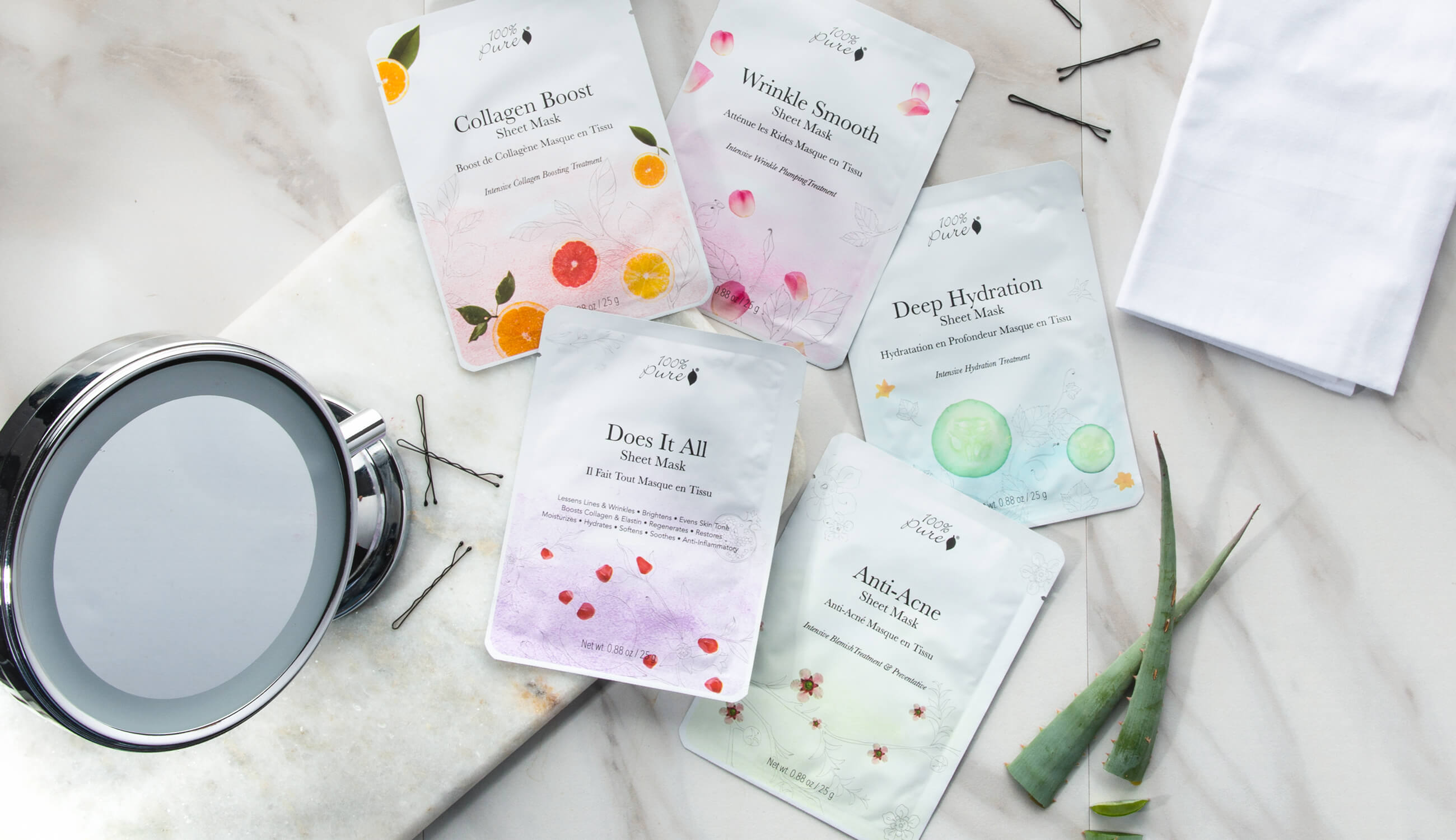 Susie's skin care routine is no secret. Above all else, Susie is dedicated to creating the very best in natural and organic skin care, and that's what you're getting when you use our latest in skin care. Susie doesn't just stop at one superstar skin care release. Constantly innovating and discovering new ingredients, Susie pushes herself to the extreme: "once I've reached perfection, I look for new ways to be even better - this is my method of innovation to create the very best natural, organic skincare." That said, Susie's korean skin care routine for each day of the week includes our newest and best in skin care that our fans love as well. Susie was interviewed by the SF Chronicle about her skin care diary, and we'd like to deep dive into her Korean skin care routine today!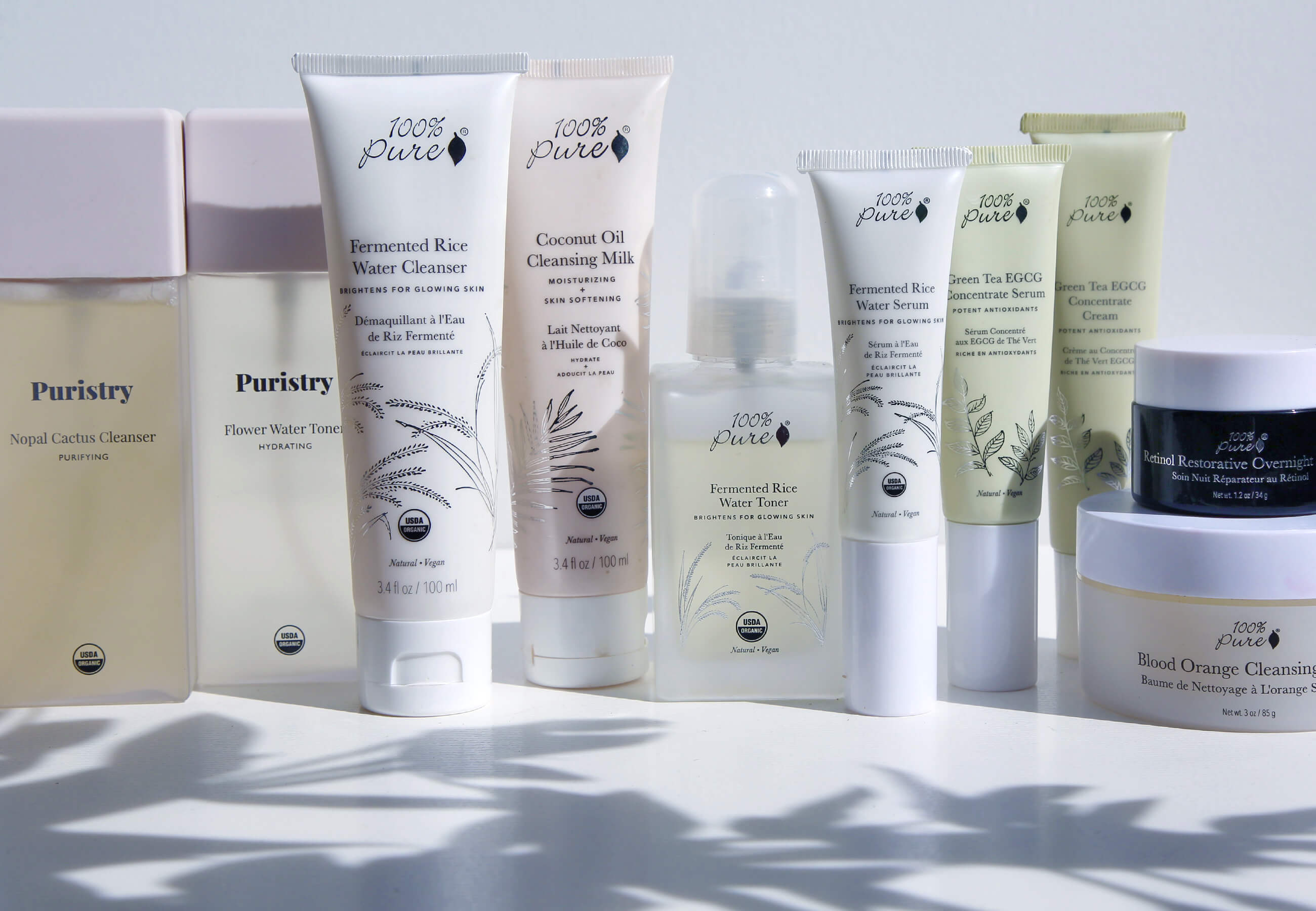 Susie's Korean Skin Care Routine
You've heard of the magical 10 step Korean skin care routine. Susie was born and raised in Korea and has been practicing this ritualistic routine since she was a child. A Korean skin care routine is a beautifully complex multi-step skin care routine that's so full of nuances and careful crafting to ensure your skin absorbs the benefits of every ingredient. Its zen-like flow and the artistic synergy between products will force you to make "me time" a priority and enjoy the process of caring for your skin. You can understand, then, why Susie - our expert formulator with over 18 years of experience - would be so dedicated to following a Korean skin care routine herself. She's so attuned to the interactions between ingredients and which order to apply products for the most optimal absorption through skin. Susie follows a different skincare regimen for each day of the week, depending on which skin concern she wants to focus on. For more details on why the specific order in which she applies products matters, check back on our skin care guide.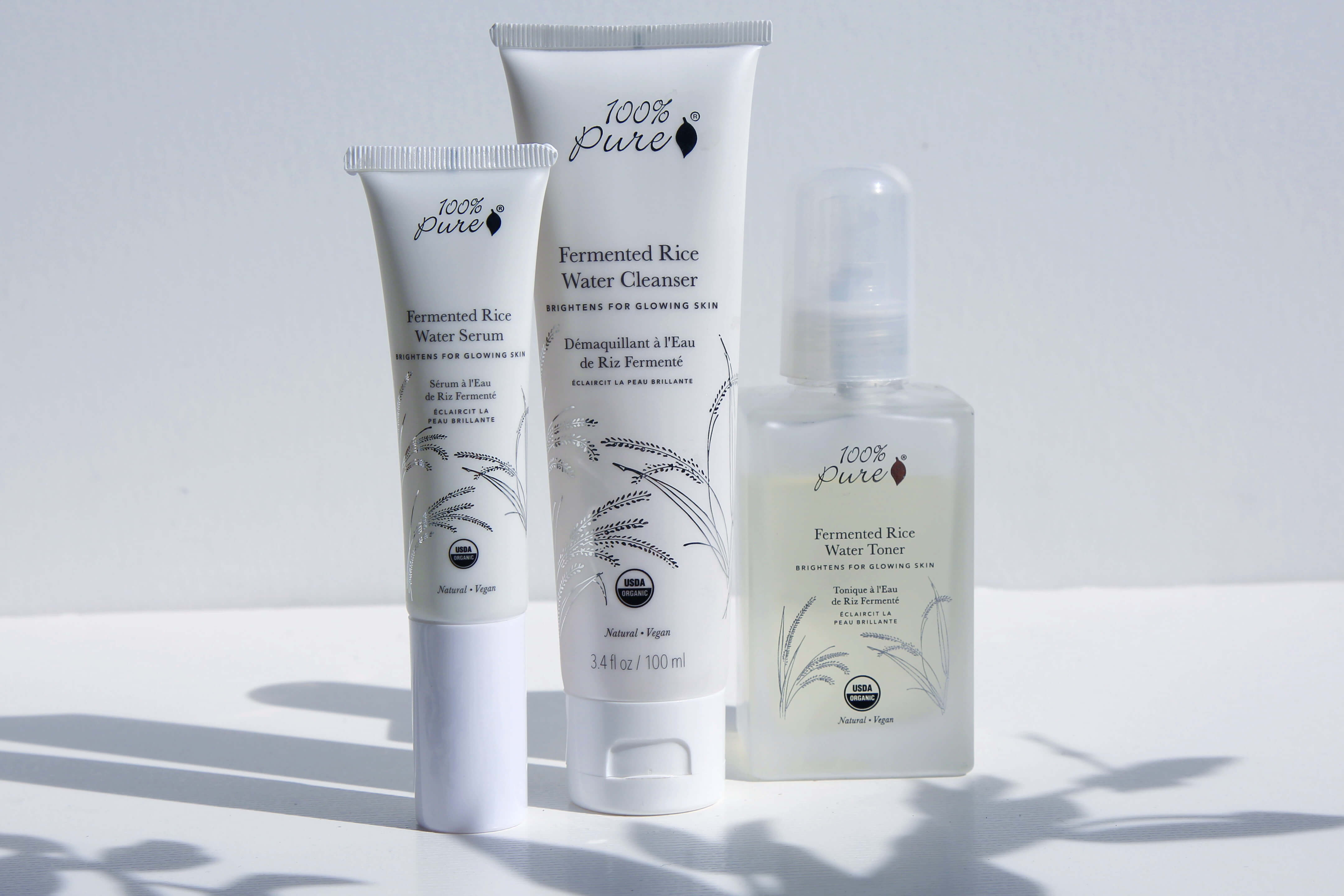 Susie's Brightening Ritual (Mondays & Thursdays)
Fermented rice is the superstar in this skin brightening Korean skin care routine that focuses on skin brightening and smoothing out fine lines. Kojic acid is a natural byproduct of the rice fermentation process, and it safely inhibits melanin production to help lighten dark spots. But what draws Susie to this skin loving ingredient is that it's a multi-tasker! Fermented rice water (sake) is also packed with beneficial amino acids and saccharides to smooth and soften skin.
AM Routine
PM Routine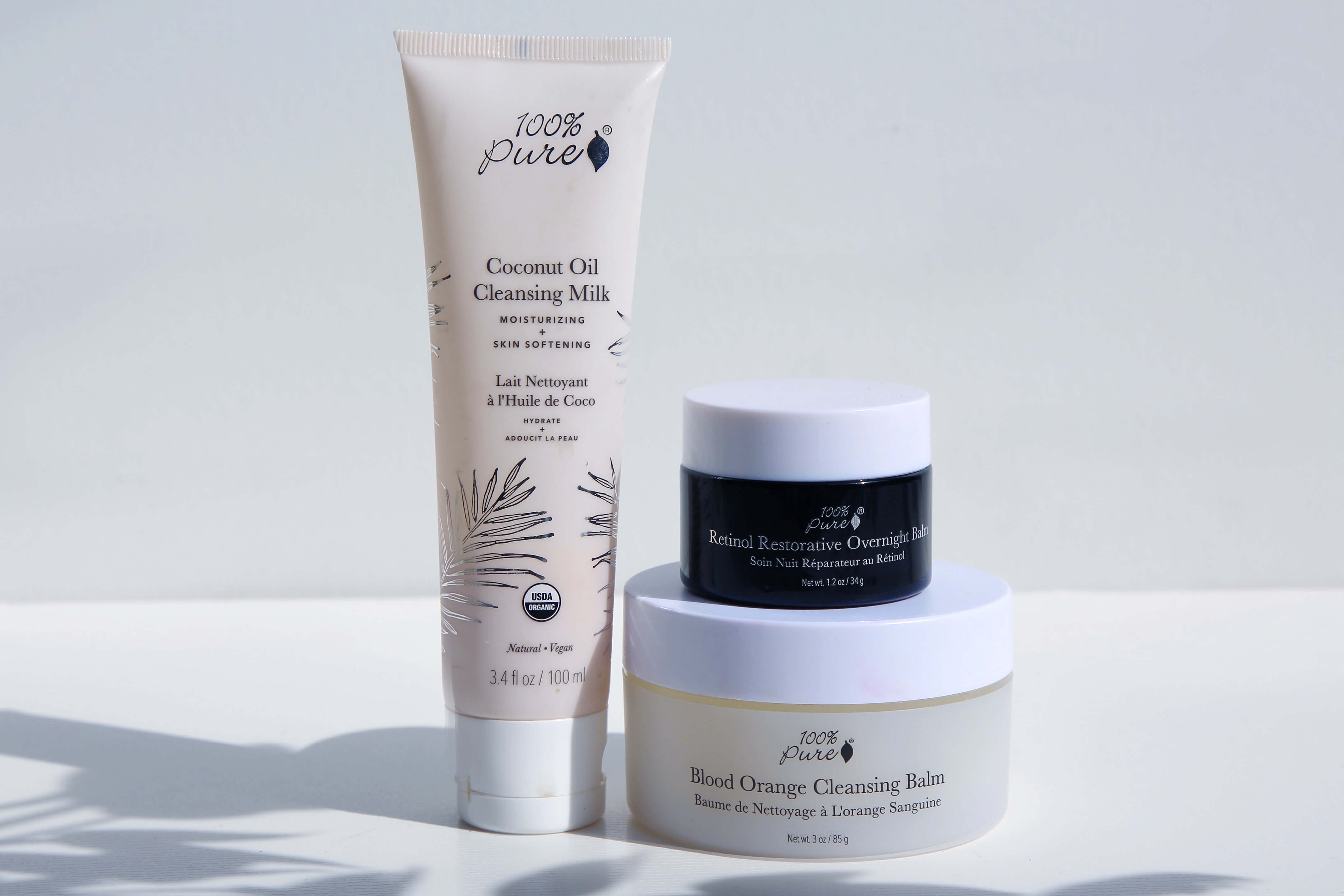 Susie's Hydrating and Moisturizing Ritual (Tuesdays & Wednesdays)
Did you know that there's a difference between hydration and moisturization? Hydration feeds your skin water while moisturization feeds your skin oil. Healthy skin needs both, and depending on your skin type, you might need a little bit more of one over the other. This Korean skin care routine rests on a base of skin softening coconut ingredients from the Coconut Oil Moisturize Cleansing Milk, and locks precious water into your skin with skin plumping seaweed and red algae.
AM Routine
PM Routine
Massage Blood Orange Cleansing Balm into skin.

Massage skin in circular motions for several minutes with Coconut Oil Moisturize Cleansing Milk.

Repeat masking rituals as listed in AM routine.

Pat Restorative Sea Culture Hydrating Toner into skin.

Apply Restorative Sea Hydrate Serum on skin.

Gently pat on Puristry Restorative Facial Oil.

Generously layer Multi-Vitamin + Antioxidants Ultra Riche PM Treatment on back of hands, neck, décolleté.

Apply Plantioxidants ABCDE Eye Cream around eyes and on eyelids.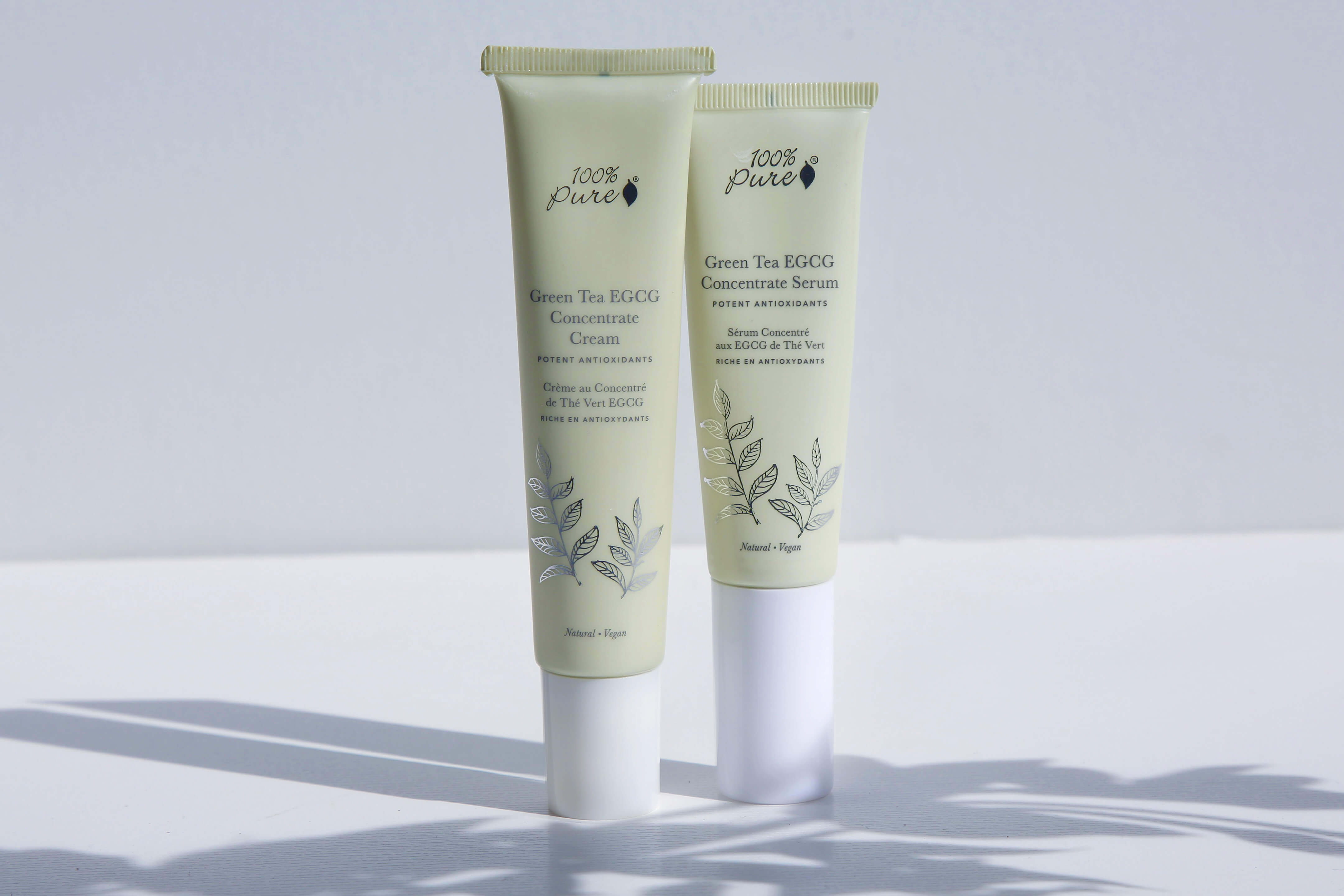 Susie's Skin Soothing Ritual (Fridays)
If you haven't tried the elusive 10 step Korean skin care routine yet, you might be thinking - when do I even have the time for these many steps? The key to healthier, more radiant skin is sticking to a skin regime even in the busiest of times. Take Susie, for example, who takes extra care on Fridays to pamper and soothe her skin despite her demanding schedule.
AM Routine
PM Routine
Susie's Antioxidants Ritual (Weekends)
We've talked about why you need to protect your skin against damaging free radicals. UV rays, pollution, and other forms of toxins cause your body to produce free radicals, leading to skin damage and visible signs of aging. Antioxidants neutralize and stop the domino effect of free radicals to protect your skin and boost your overall health. During the weekends, Susie takes time to recover her skin with an antioxidant-packed Korean skin care routine.
A Korean skin care routine can be difficult to ease into at first, but once you practice it regularly, it'll become your favorite daily way to pamper yourself. For more skin care routine inspo, check out the following blogs:
10 Step Korean Skin Care Routine - We've revamped the traditional Korean skincare routine with ten of our best new natural skincare products from 100% PURE
The Best Natural Products for Your Skin Type - Your routine for tackling dry skin, oily skin, sensitive skin, large pores, dark spots, and signs of aging
Dry Skin Treatment - We've crafted a routine for dry skin types, complete with ultra hydrating and moisturizing ingredients.
Skin Care Routine for Normal Skin - How to choose skin care products and what order to use them in.
Best skin care products for Oily to Combination Skin - Our recommended skin care routine to help control your combination skin.
We carefully hand-select products based on strict purity standards, and only recommend products we feel meet this criteria. 100% PURE™ may earn a small commission for products purchased through affiliate links.
The information in this article is for educational use, and not intended to substitute professional medical advice, diagnosis, or treatment and should not be used as such.
Sign up to our email newsletter for more blog updates and exclusive discounts.
< Older Post | Newer Post >