How to Choose a Cleanser for Dry Skin
Nurturing Dry Skin.
Posted on May 20, 2018
Written by: 100% PURE®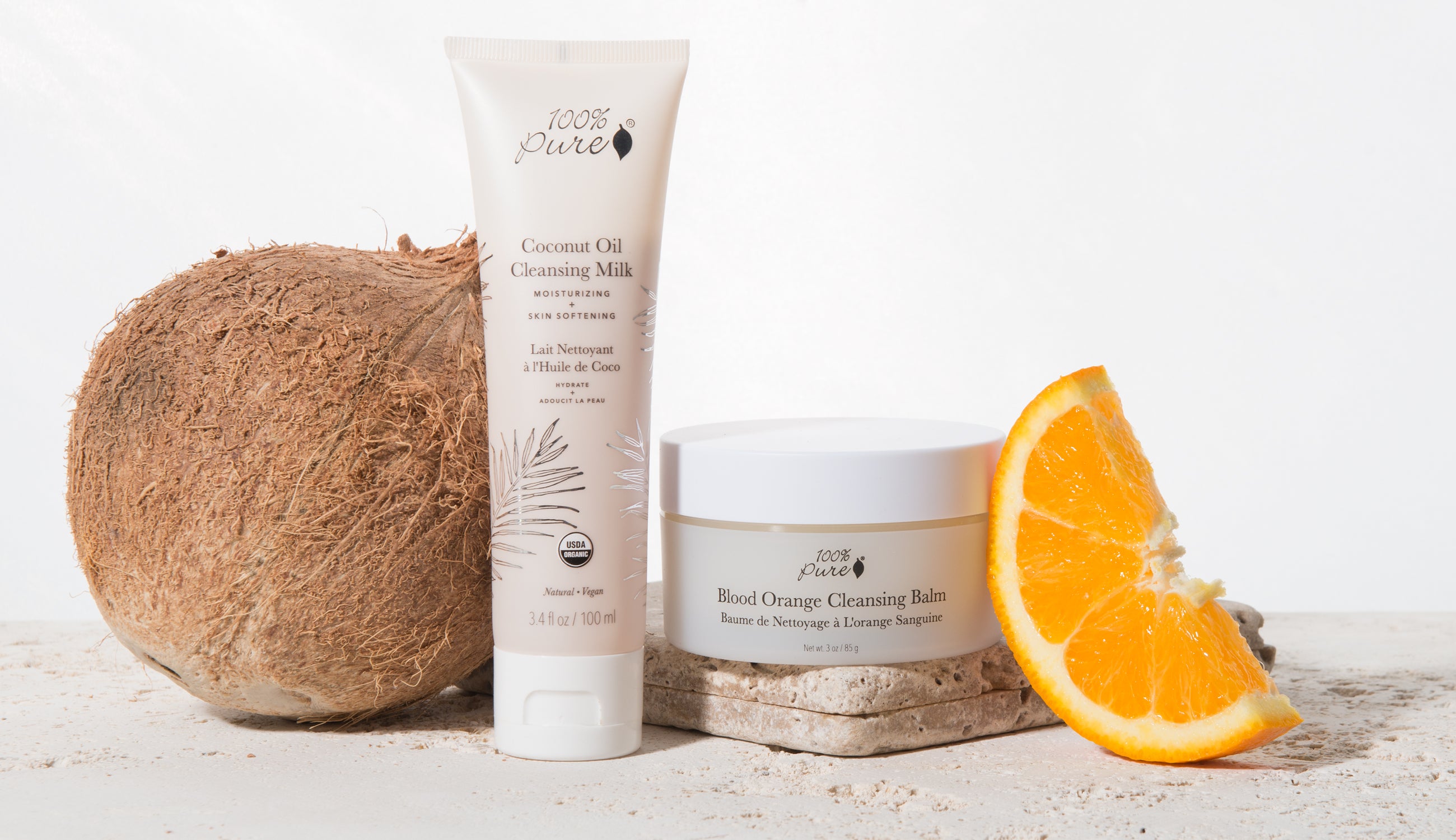 Do you know your skin type, and are you caring for your skin by providing what it needs? As the spectrum of skin types gets more and more blurred, it can be difficult to identify what skin type we have. Itchiness, redness and flakiness or an uncomfortably tight feeling are all signs that your skin might be on the dry side. Today we'll deep dive into dry skin, how to care for dry skin types, and choosing a cleanser for dry skin to bring your skin to a harmonious balance.
What's Dry Skin?
Dry skin is characterized by the skin feeling tight or showing signs of inflammation, peeling or flaking. But did you know that excess oil and blackheads can also be a sign of dry skin too? When the skin is feeling overly dry, it sends a signal to our glands to produce more oil. With dry skin, oftentimes flaking skin and dry skin on the surface can clog the pores, blocking in oil and creating a blackhead. This dry, dead skin on the face can also prevent our new skin underneath from receiving the nutrients and hydration it needs, creating a cycle of dryness that is hard to break. All these reasons are why dry skin needs regular exfoliation too! Dry and combination skin types can benefit from using the Acai Pulp Facial Scrub, which contains a trifecta of hydrating, moisturizing and exfoliating components to provide all skin types with a balancing result.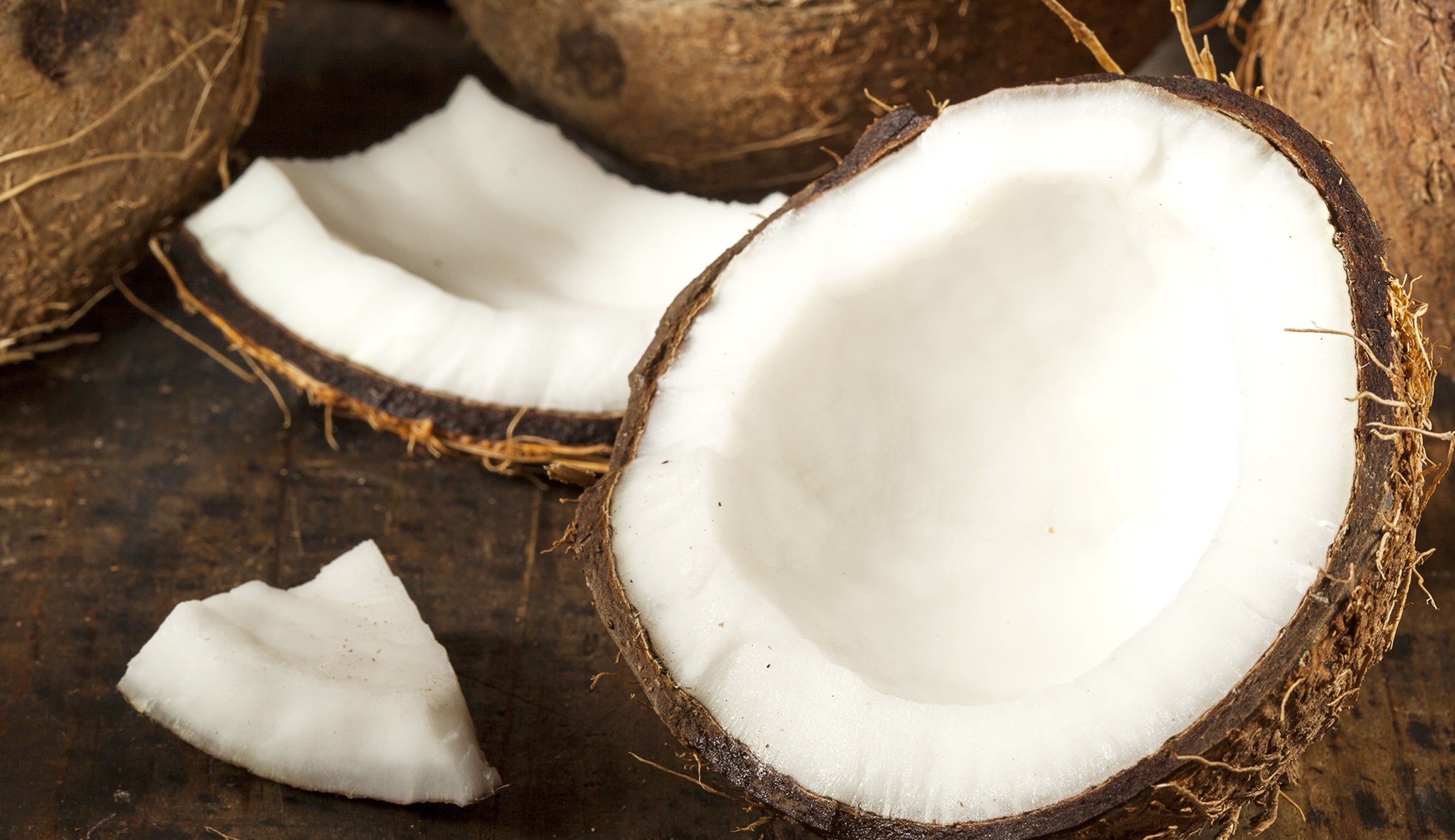 Dry Skin Needs More Moisturizing
Dry skin is different from dehydrated skin. Dehydrated skin needs more hydration, which means feeding it with water. On the flip side, dry skin needs more moisturizing. Yes, there's a difference between hydration and moisturizing! Moisturizing involves feeding skin with oil to strengthen the skin lipid barrier, lock water in, and prevent it from evaporating. Dry skin doesn't usually need an extra amount of water, but it does need more oil added to make sure hydration lasts.
How this is all relevant to cleansing? A cleanser for dry skin should always include hydrating and a hefty amount of moisturizing on top of that as well. That's how we've curated these top picks on the best facial cleanser for dry skin. Have you heard of double cleansing? It's an important step to the popular 10 step Korean skin care routine that's been taking the world by the storm. Double cleansing is actually even friendly for dry skin types, as long as you're sticking to moisturizing cleansers.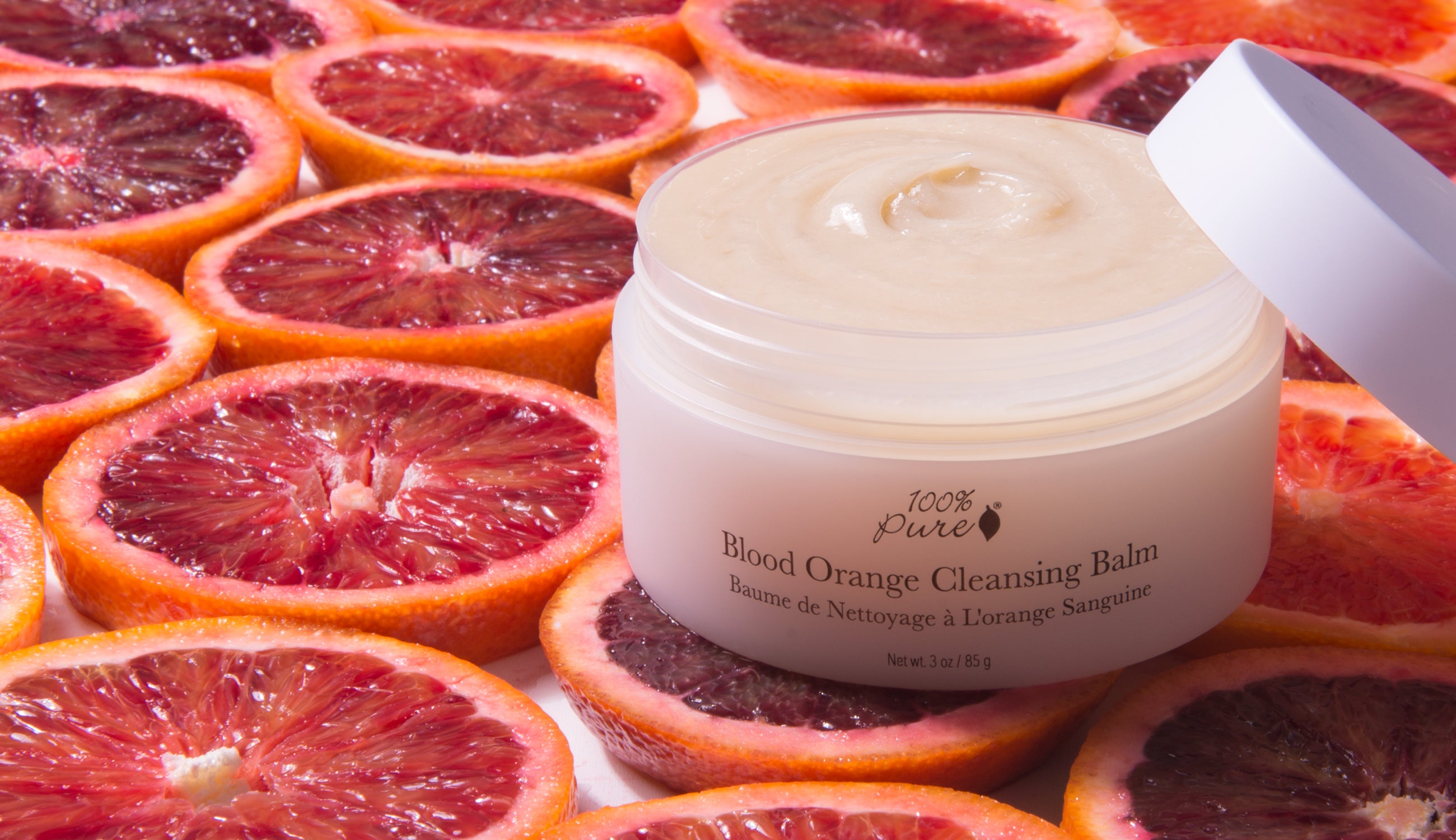 How to Choose a Cleanser for Dry Skin
Love glam makeup looks, but is it a pain to remove all that heavy mascara and eyeliner afterwards, especially if you have sensitive or dry skin? What you need is a cleanser that easily sweeps away even the most stubborn makeup and dirt, while leaving your skin feeling silky smooth. Featuring organic olive, coconut and avocado oils, the Blood Orange Cleansing Balm contains all the oils necessary to handle the tough job of getting your skin soft and clean.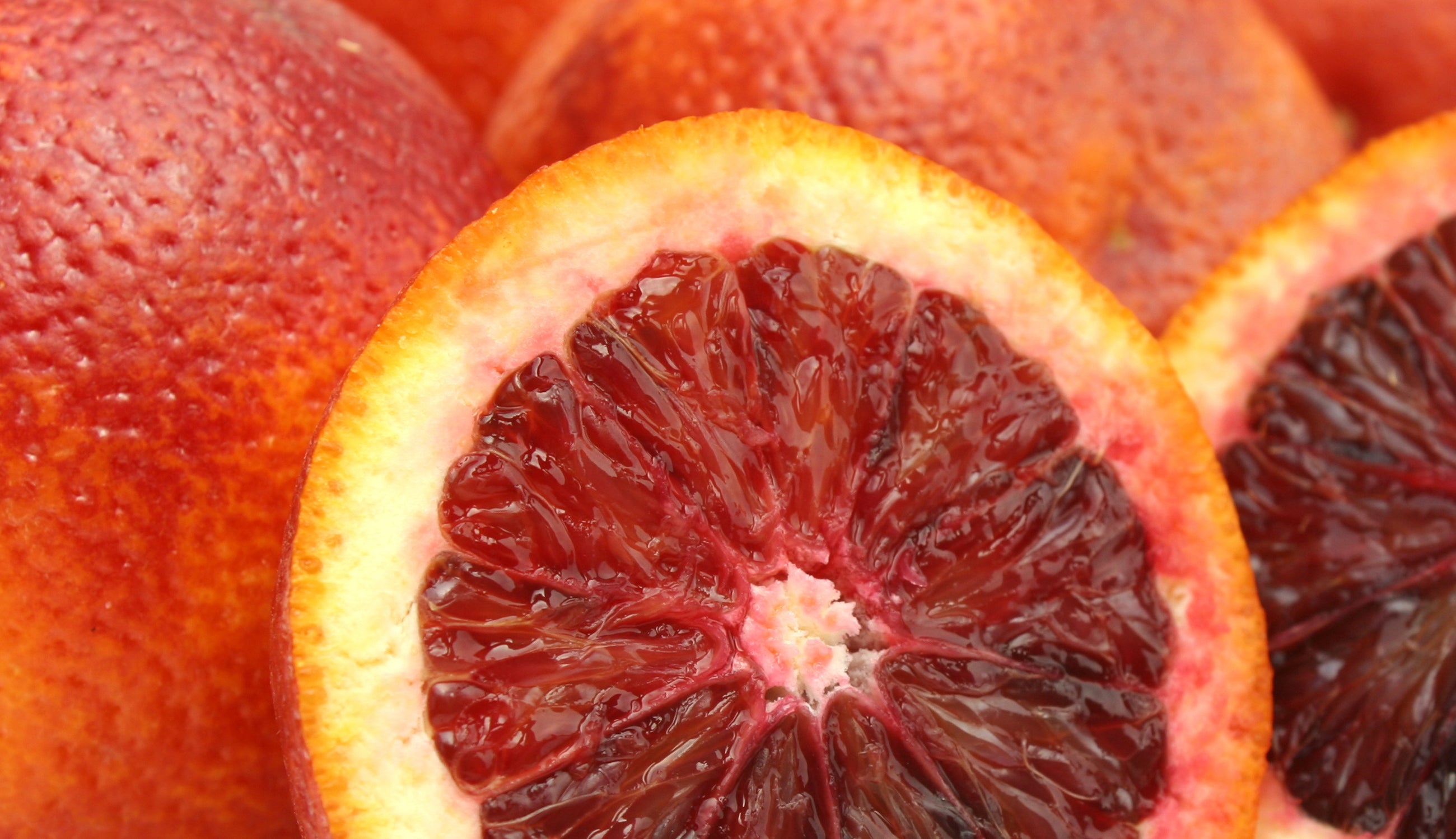 Avocado oil contains essential fatty acids which help to plump the skin and fight free radicals that cause damage and aging. This oil doesn't clog pores (no pimples or blackheads are welcome at this party) and it actually assists with cleansing by drawing dirt up, up and out of the skin. The antibacterial coconut oil cleanses as well and provides a subtle layer of sun protection, while olive oil brings a juicy dose of moisture, leaving skin softer, smoother and balanced. The superstar ingredient in this formula, blood orange, contributes two major pluses to this healthy skin fiesta. First, it's rich in Vitamin A which is known for pumping the brakes on aging. Secondly, this sweet and succulent fruit is full of Vitamin C which is perfect for brightening the skin for a positively radiant result. Remember to finish up your routine with the perfect moisturizer for dry skin.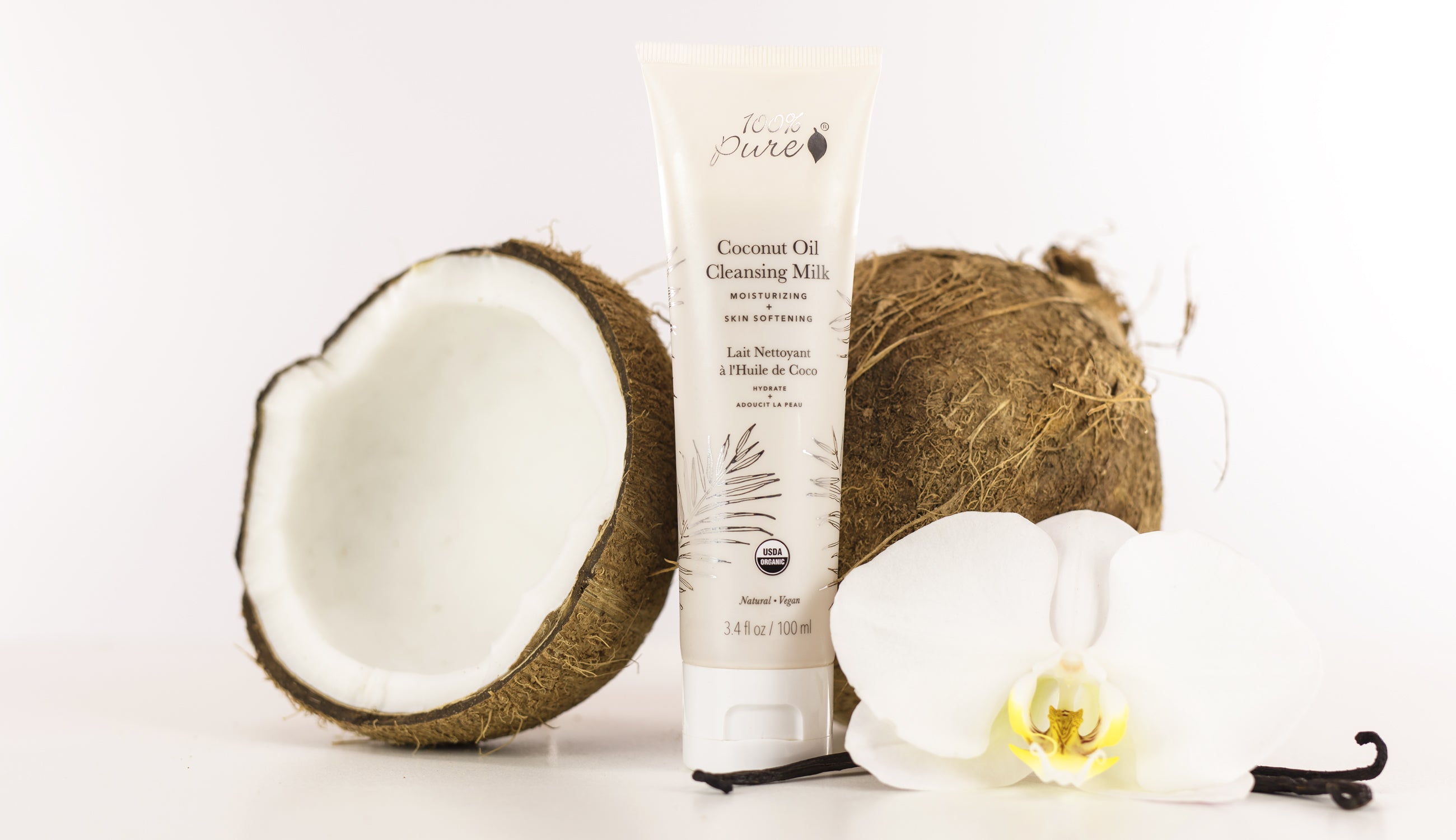 The perfect cleanser for dry skin is going to have enough antibacterial ingredients to thoroughly clean the skin surface and pores, as well as a huge amount of moisture from oil ingredients to repair dryness and achieve a moisture balance. Many dry skin types appreciate the Coconut Oil Cleansing Milk. This vegan product smells just like a coconut macaroon and transports you to a beachside locale. With organic coconut milk to cleanse and calm skin, as well as organic vanilla which is anti-inflammatory and healing, this cleanser will leave you looking and feeling ready for the summer.
After cleansing and applying other skin care products, dry skin types should always finish with a moisturizer. For daytime use, we recommend the Restorative Sea Culture Extra Riche Créme and Green Tea EGCG Protective Cream to repair and moisturize with antioxidant rich plant ingredients. Get your beauty sleep at night with the skin repairing Multi-Vitamin + Antioxidants Ultra Riché PM Treatment, and be sure to follow up with SPF.
What to Avoid for Dry Skin
Happy skin is all about balance, and this applies not just to the products we use but also the frequency in which we use them. Using clarifying and detoxifying products help to blast debris from our pores, but it can also contribute to dry skin, so when looking for products to give you that deep cleanse, remember to use them in moderation. Dry skin types should also avoid heavy, cakey powder foundations, and this is one of the reasons using natural cosmetics products is so important – to avoid causing damage to the skin. Thick powder foundations can cause even more pore clogging and potentially breakouts and uneven skin texture. Instead, use a lightweight liquid foundation for that flawless finish you're looking for. Make sure to read up on more dry skin treatment tips to restore that smooth glow.
We carefully hand-select products based on strict purity standards, and only recommend products we feel meet this criteria. 100% PURE™ may earn a small commission for products purchased through affiliate links.
The information in this article is for educational use, and not intended to substitute professional medical advice, diagnosis, or treatment and should not be used as such.
Sign up to our email newsletter for more blog updates and exclusive discounts.
< Older Post | Newer Post >