How to add citrus into your skin care and makeup routine.
Posted on April 1, 2017
Written by: 100% PURE®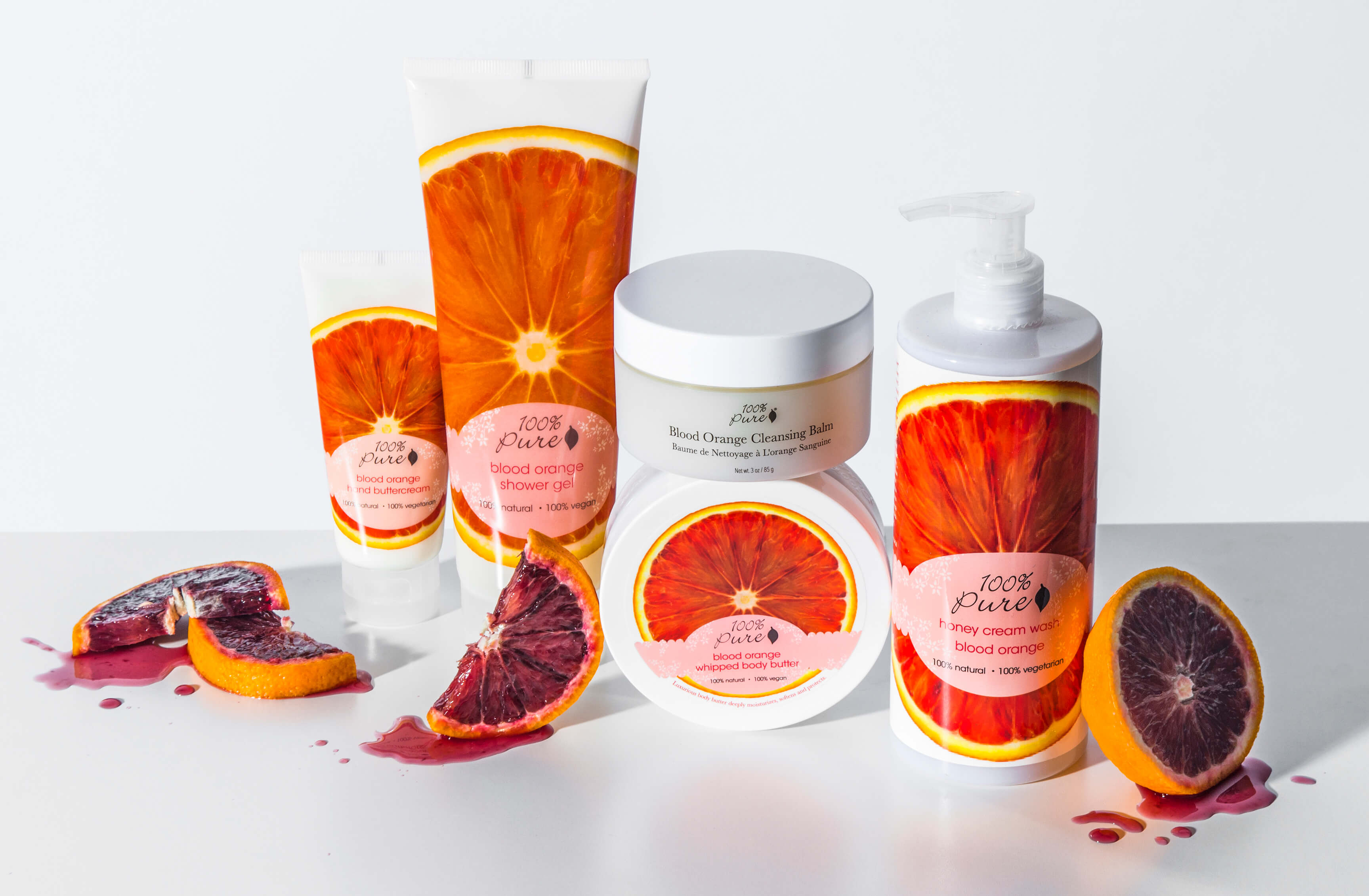 There's nothing we love more than getting gorgeous with natural skin care that harness the power of real whole foods. Cue the blood orange, our current scent obsession. With a fragrance that's sweet, citrusy, but also a little bit woodsy and complex, this little crimson jewel is making a star appearance in some of our favorite products. It doesn't hurt that blood oranges are nature's magic bullet when it comes to reducing inflammation and giving your skin a shot of vitamin A, which is essential for healthy cell turnover and slowing the breakdown of collagen (read: use this baby for its anti-aging properties). Blood oranges are also superstars because of their high content of fruit acid. If you haven't already been acquainted with fruit acids, now is a good time to get to know each other. Fruit acids are your friend. Blood oranges contain citric acid, a member of the alpha hydroxyl acid family. These acids are potent exfoliators: they penetrate skin and dissolve the dead skin cells that sit on your skin's uppermost surface. Goodbye dullness, hello glow. Cheers to organic beauty products made out of ingredients you could grow in your yard.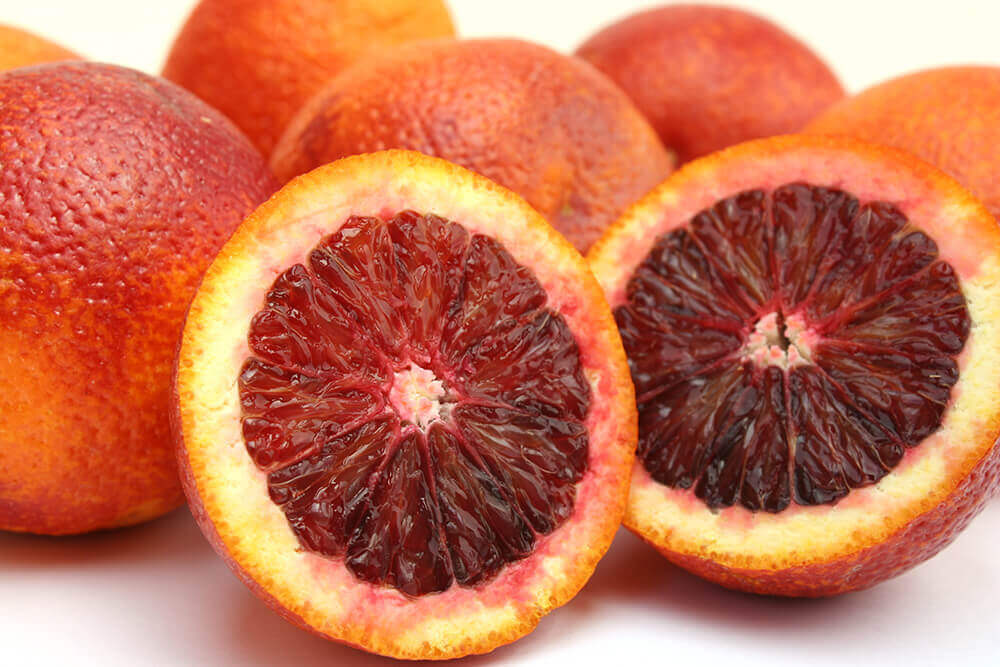 These (incredibly tasty) skin savers originated in the Mediterranean, and have been cultivated for centuries for their noteworthy ruby-colored flesh and remarkable health benefits. They allegedly began as a mutation of your humdrum "blonde" orange. Today they're mainly grown in Sicily and California, climates with warm days and cool nights. During the day, they develop their natural sugars and at night they develop anthocyanin, the compound that gives them their distinctive deep blush. It's the same chemical present in cherries, grapes, and eggplants, and it's responsible for the ridiculously high antioxidant content in blood oranges. Antioxidants help your body proces free radicals (unstable molecules that form when the body is exposed to cigarette smoke, pollution, and UV radiation).
Right now we're head over heels for natural beauty products that put these super citruses to work. Our Blood Orange Shower Gel has a super energizing fragrance, and has you covered for gentle cleansing and hydration for everyday use. For next level pampering, our Blood Orange Body Scrub - amazing for battling cellulite, dullness, and roughness on the body - is our go-to. This heavenly product is infused with blood orange essential oils, and works as an exfoliating and moisturizing buffing treatment. Planning on wearing a backless dress? Give your decolletage some love with this product. For post-shower moisture, our Blood Orange Nourishing Body Cream will leave you with supple skin, with a recipe that combines potent anti-aging antioxidants, vitamins, softening fruit oils and moisturizing cocoa and avocado butters. Bonus points for how incredible it smells. Post night out, give your eyes and cheeks a swipe with our Blood Orange Cleansing Balm. This magic product is just as effective for cleansing and makeup removal as the cold cream you used when you were 16, only this product is made out of 100% organic fruit oils and beeswax. Your face will thank you.
We carefully hand-select products based on strict purity standards, and only recommend products we feel meet this criteria. 100% PURE™ may earn a small commission for products purchased through affiliate links.
The information in this article is for educational use, and not intended to substitute professional medical advice, diagnosis, or treatment and should not be used as such.
Sign up to our email newsletter for more blog updates and exclusive discounts.
< Older Post | Newer Post >