Best skin care products for Oily to Combination Skin
Our recommended skin care routine to help control your combination skin.
Posted on January 26, 2017
Written by: Danielle R.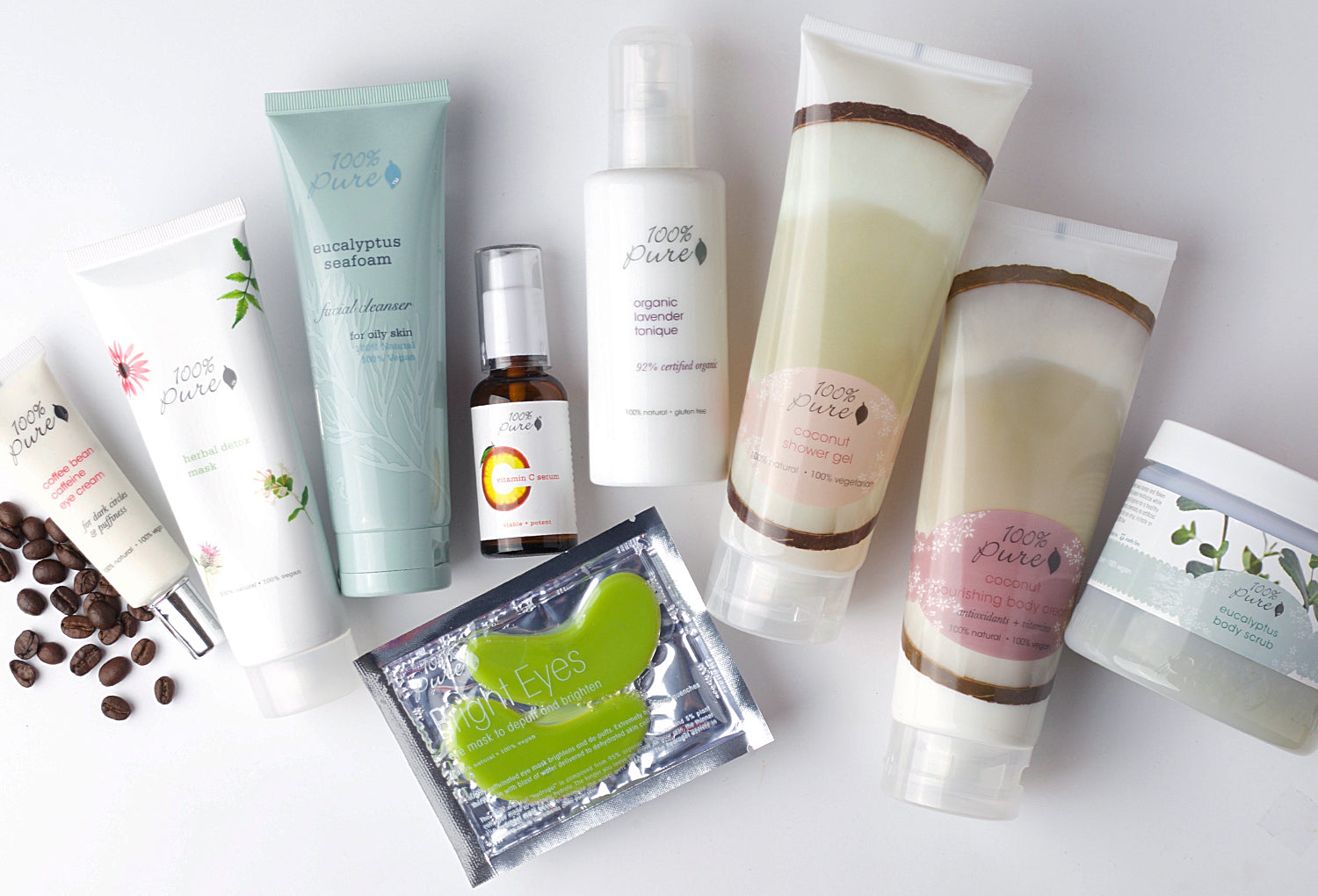 Aloha, 100% PURE® fans!
My name is Danielle and I have been a passionate customer of 100% PURE® since I first discovered the products over five years ago. I first found out about the company from my favorite Santa Cruz health food store: Staff of Life Natural Foods Market. There, I bought my first products and have been hooked ever since!
I've loved and used almost exclusively 100% PURE® products--and I must say, this was after many years of trial and error with dozens of the most natural cosmetics companies on the market. I have been in the organic health, food and beauty industry for over a decade. When it comes to what I put in my body, I am very discerning and adamant about choosing the healthiest, purest ingredients. What I put on my skin is no different--I only use the best. Part of this stems from sensitivities and allergies I have, but most of it is knowledge based. After you KNOW what chemicals and toxins are lurking in our food, environment and personal care products, it's nearly impossible to ignore. In 2005, I switched to an organic diet and opted for only natural, organic products in every area of my life.
My health and the collective health of humanity and our Mother Earth are very important to me. I rep an incredible company called Sarvaa Superfood, where it is my joy to share quality superfoods, love and healthiness with the world. And what about what we put on our bodies? Personal care products are absolutely part of living an organic lifestyle! The Environmental Working Group confirms that we absorb much of what we put on our largest organ, our skin! This is why I feel so strongly about 100% PURE®--not only do our products contain the healthiest ingredients, but the products WORK and are superior to others I've tried. And as a previous Buyer at health food stores, I have tried much of what is on the market. To this day, I am still blown away by 100% PURE®'s quality and all-around awesomeness!
After being obsessed with the products for years, I had dreamed of what it would be like to collaborate with PURE in some way. Several times I had reached out to headquarters to see if any positions or partnerships were available. I was told that no mobile options existed and that the only positions were at the San Jose, CA corporate office at the time. I wasn't willing to leave Hawaii and my great job for nothing! But I was offered a once in a lifetime opportunity--to be the Assistant to 100% PURE®'s amazing founder, Susie Wang! While it was extremely difficult to leave the islands, this was an exciting position I couldn't turn down. I packed up and moved to California to start a career with my favorite beauty company.
At 100% PURE®, I have the honor of working closely with Susie and multiple departments. Being her right hand woman, it's wonderful to support her mission of educating women about the health dangers of mainstream beauty products. From writing and editing, to customer service, to marketing, to shipping, to assisting Susie with anything she needs: I love that I get to see, learn and help in all areas of the company. I choose to work here because I fully believe in our products, our company and in inspiring the world to lead a purer, healthier lifestyle. We are so excited for 2017 and beyond!
Skin Care Routine for my Oily to Combination + Sensitive Skin:
I have the honor of sharing some of my fave products with you, yay! This blog goes out to all the oily skin beauties out there--represent! In this article, I'll give some insider tips on how to achieve your skin's needs, all naturally!
PURE skin care begins from within. If you're healthy and you know it, your skin will surely show it! At home, I eat an abundance of organic, whole food, plant based meals and supplement my nutrition with Sarvaa Superfood's powders and elixirs. During the week, I meal prep and bring my home-cooked meals to work. Our bodies are our temples; what we put in them and on them greatly impact and determine our health!
I believe a skin care routine should be taken almost as seriously as the meals we choose to consume. After healthy eating and exercise, the next step to a top notch beauty regime begins in the shower. This not only cleanses and purifies your body from the outside, but also prepares it for the skin food you pamper it with post-shower.
So let's get to it! Read on for my bath and body picks:
As a Hawaii girl and beach junkie, I'm all about that coconut. I cleanse my body with our 100% PURE® Coconut Shower Gel. The luxurious scent takes me away everyday to the tropics! I love that this product is SLS-free with no harmful surfactants, yet still creates a rich lather in the shower. It cleanses without stripping my sensitive skin.
A couple times a week, I treat myself to a body scrub sesh! My past love was our decadent Cocoa Kona Coffee Body Scrub. More recently, I have found a great replacement: our invigorating, minty Eucalyptus Body Scrub. Sea salt gently exfoliates. Skin is smooth, nourished and ready to glow!
Face time! I absolutely adore all of our cleansers, scrubs and masks. I tend to change it up between a few staple items. Currently, I'm enjoying our Eucalyptus Seafoam Facial Cleanser. It is a nice choice for skin like mine that tends to be on the oilier side. My sensitive skin is purified, without feeling dried out. The scent wakes me up while I'm detoxifying my pores and washing away any traces of dirt or makeup.
I've been a huge fan of our multi-tasking products like our Scrub + Mask combos and our Cleanser + Mask combos. Two uses in one product? Amazing! I liked our Super Fruits Scrub + Mask. But then I found our Nourishing Carrot Facial Scrub, which became my favorite face scrub ever! Now, I am looking forward to future product releases and being wowed by Susie's next brilliant inventions! Spoiler alert: there are some super awesome new products that will be launching this year! Stay tuned, beauties.
Much like how I suggest a body scrub a couple times a week, I'm also an advocate for face masks at least once a week. Self Care Sunday, anyone? At 100% PURE®, we've got so many healthy options to give your face the extra pampering it deserves. For oily or blemish-prone skin, I recommend trying our Herbal Detox Mask. This hardworking formula draws out impurities, deep cleans and leaves your face feeling oh so soft! Also, I've recently been using our Bright Eyes Mask twice a month or more. What a refresher! Talk about an immediate difference! This super hydrating under-eye helper is pretty much going to be your new best friend.
Hooray, now for my day to day facial care faves! Post-shower, I spritz my face with either our Organic Lavender Tonique or Purity Hydrating Tonique. This instantly balances, quenches and soothes thirsty skin while providing beneficial nutrients.
Now, who doesn't love our bestselling Coffee Bean Caffeine Eye Cream? Besides the heavenly scent from real Kona coffee beans, this eye cream depuffs and moisturizes the delicate skin around the eyes.
Next step: I love to use either our Rose & Calendula Water Serum or Vitamin C Serum. These serums are lightweight and packed with vitamins. They give just enough nourishment without weighing my skin down. Now that I am in colder California weather this winter, I often feel like my skin needs more moisture than it did in humid Hawaii. Occasionally, I'll massage a few drops of one of our Serums onto my face at night.
Almost every day for the last five years, I have used our Fruit Pigmented Tinted Moisturizer: Golden Peach as my only face lotion. When you find something that works for you, why change, right? This is one of our most popular products and I am not surprised! It is an antioxidant packed moisturizer with natural SPF. Its sheer, barely-there coverage is just enough to effectively even out skin tone. It leaves a natural, dewy, hydrated finish. (Which I later mattify with a touch of our Fruit Pigmented Foundation Powder: Golden Peach or Bamboo Blur Powder, voila!) Oily skin needs moisturization, too, and this is one of my must-have products.
And to wrap up my skincare routine, I have to mention one of my other very favorite 100% PURE® products: our Coconut Nourishing Body Cream! (Told you I was crazy about coconut!) This lotion smells divine. I could stop right there, BUT, there's more to love. Is it moisturizing? Yes. Does it absorb in without feeling heavy or greasy? Yes. Is it made with the purest, healthiest, skin-loving ingredients? Yes, yes, YES! I keep one bottle in my bathroom and one with me in my purse. Have you tried our lotions? If so, then you understand my obsession! If not, what are you waiting for?
Thanks for reading--I hope you learned something and maybe even found a product or two that you'd like to try. Stay tuned for our future features on makeup routines by skin type! Aloha and stay PURE, lovely people!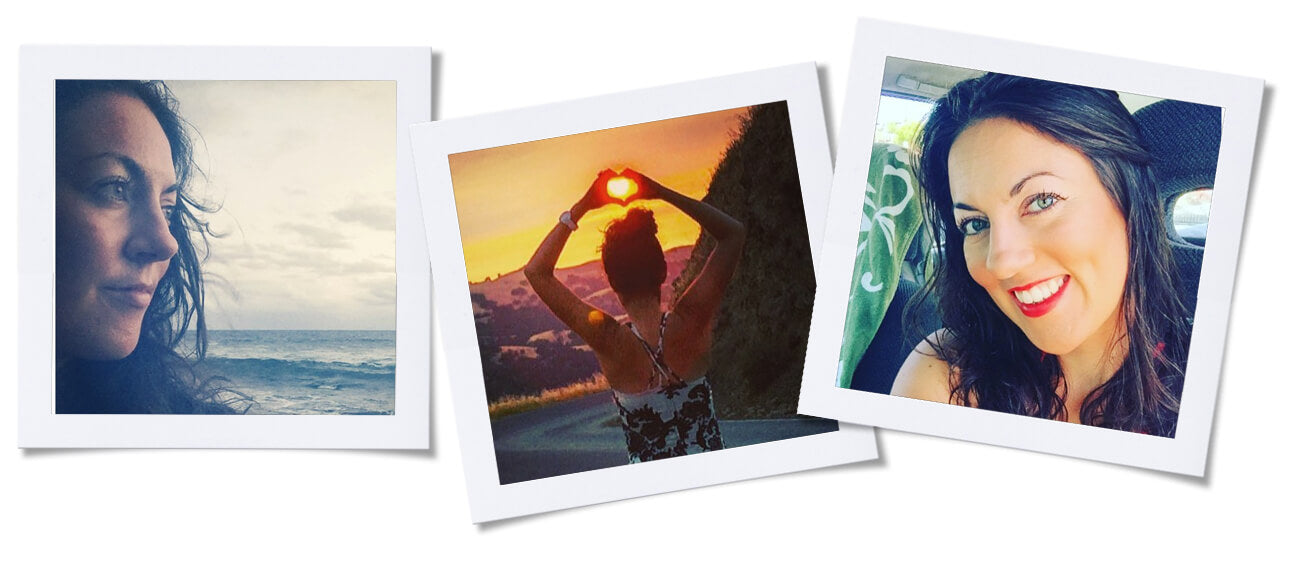 We carefully hand-select products based on strict purity standards, and only recommend products we feel meet this criteria. 100% PURE™ may earn a small commission for products purchased through affiliate links.
The information in this article is for educational use, and not intended to substitute professional medical advice, diagnosis, or treatment and should not be used as such.
Sign up to our email newsletter for more blog updates and exclusive discounts.
< Older Post | Newer Post >