Fight Winter Weather Skin
Posted on February 1, 2017
Written By: The Organic Bunny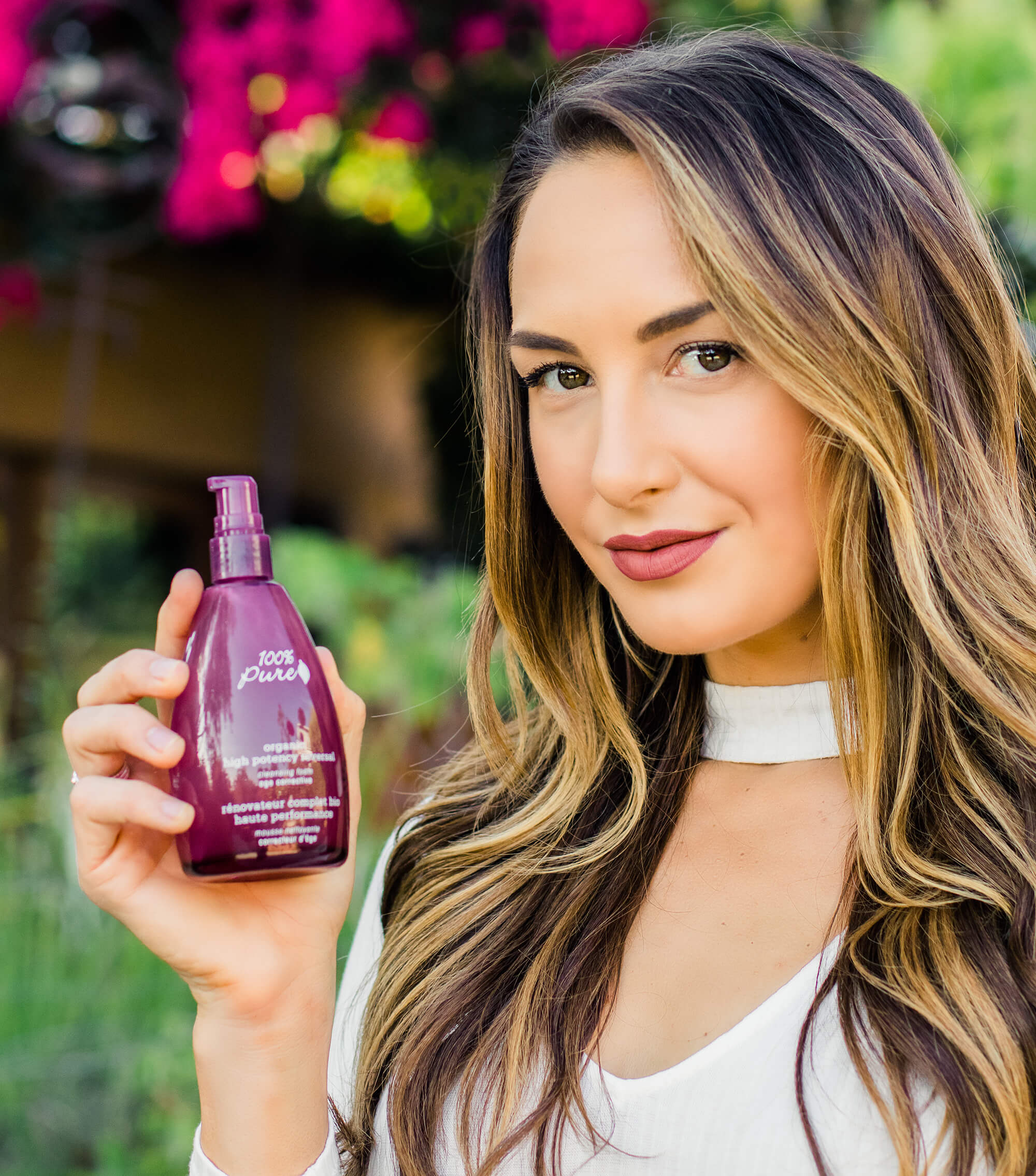 Let's face it, this chilly, drier Winter weather does nothing but dry out the skin! It doesn't have to be that way. Here are my top 3 skin saving tips for surviving these much cooler temps!
While it seems there is not much that we can do to ensure our skin stays hydrated and happy, thanks to 100% Pure, there are now a few must-have products. These products really help me defy the odds and, for icing on the cake, they're all made with Certified Organic ingredients. I never have to worry or wonder what I am applying to my skin. As a women in my early 30's, finding a clean line that hydrates my skin but that also works hard to prevent signs of aging was critical for me. The three products listed below provide exactly that! To give you a closer look at my Winter routine, I will walk you through the steps below.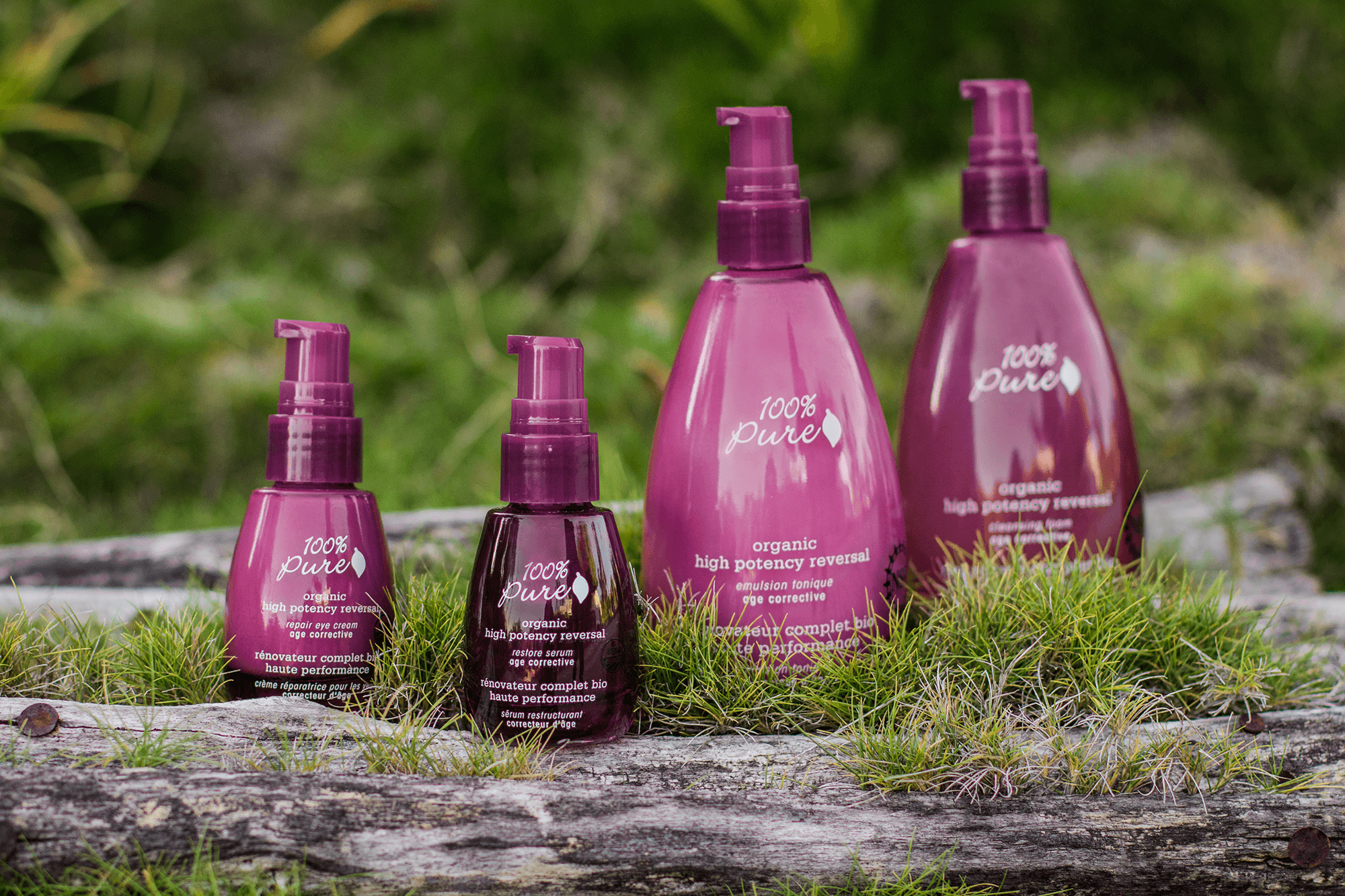 Facial Cleansing
Because I love a gentle foaming cleanser, this Organic High Potency Reversal Cleansing Foam has been heaven-sent! Made with soothing ingredients like Organic Aloe, White Tea, Rosehip, Calendula, Coffeeberry + more, this cleanser washes away all impurities from the day, all while the anti-inflammatory ingredients like Chamomile and Calendula calm and soothe the skin. Because this contains no harsh detergents, this never leaves my skin feeling stripped or dry which is an essential first step to keeping the skin feeling moisturized!
Facial Toner
Once I have freshly cleansed skin, I then pat this Organic High Potency Reversal Emulsion Tonique onto my skin before any other serum or moisturizer. This toner is packed full of nourishing ingredients like Organic Elderflower, Rooibos, and Burdock, but then also potent ingredients like Hyaluronic Acid and Coenzyme Q10 to ensure skin stays tight, plump and youthful! This toner is amazing for anyone that wants to keep the skin soothed and calm but also to help fight back against signs of aging.
Facial Moisturizer
Now that I have cleansed and toned the skin, I always follow up with the Organic High Potency Reversal Repair Moisture as the last step before makeup to ensure a hydrated complexion throughout the day. This specific product by 100% Pure is designed to repair moisture levels, improve the skin's firmness, lines and wrinkles, all while leaving my skin so soft it's ridiculous! Because this is packed full of nutrient-rich ingredients, this lotion really does help to renew and rejuvenate the skin.
So, there you have it! My go-to, triple threat when it comes to soothing that super dry skin we all, unfortunately, know at one point or another. While having dry skin is never fun, it makes me feel a bit better knowing that there are clean products out there designed to tackle this issue and without any toxic ingredients. I hope you enjoyed my tips, and be sure to check out the complete Organic High Potency Reversal Collection for other amazing items here!
To get more tips from Amanda of The Organic Bunny, you can subscribe to her blog, visit her Facebook page or connect with her on Instagram.
We carefully hand-select products based on strict purity standards, and only recommend products we feel meet this criteria. 100% PURE™ may earn a small commission for products purchased through affiliate links.
The information in this article is for educational use, and not intended to substitute professional medical advice, diagnosis, or treatment and should not be used as such.
Sign up to our email newsletter for more blog updates and exclusive discounts.
< Older Post | Newer Post >