Fruit Pigmented Technology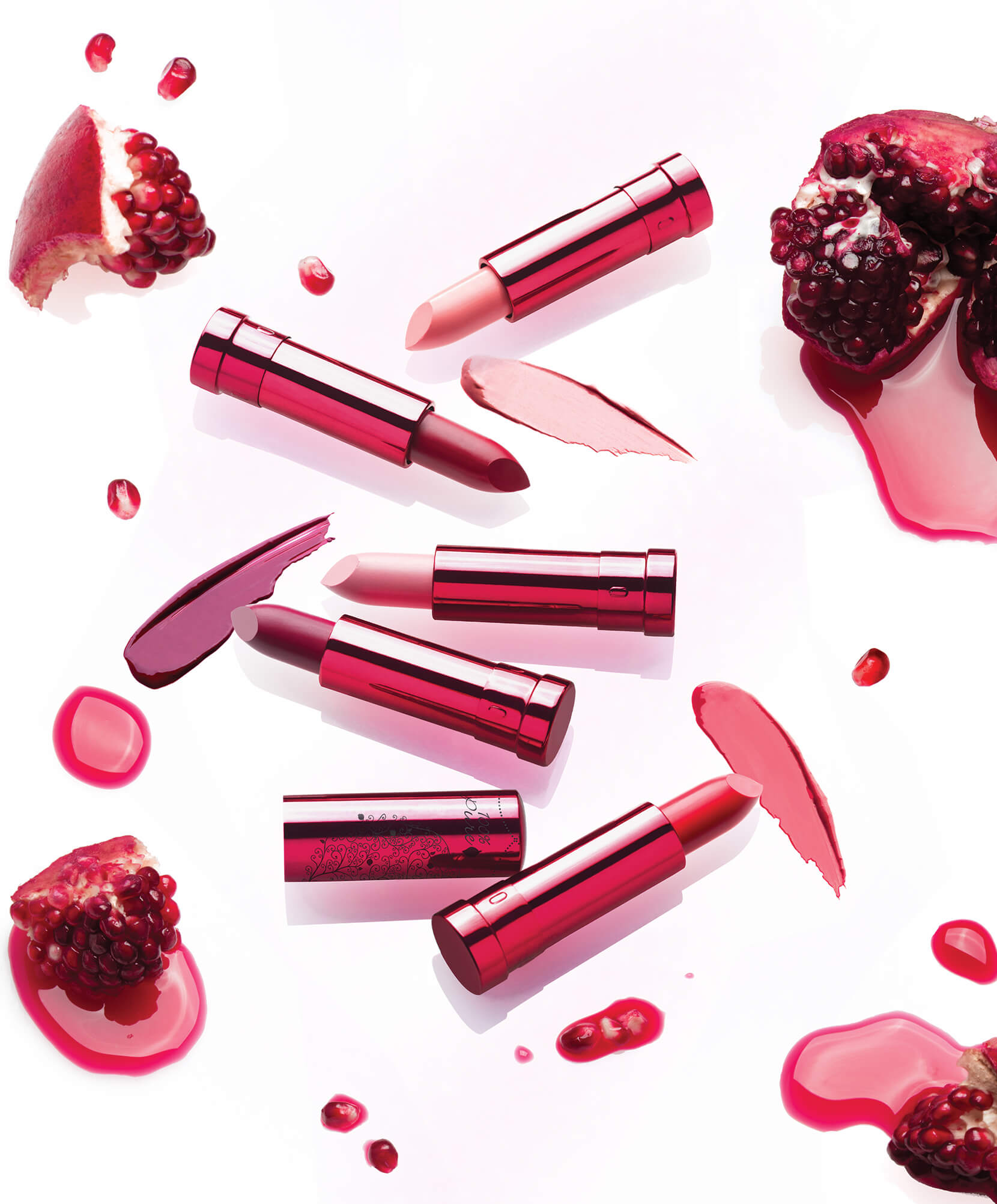 Have you ever dropped a strawberry on a white t-shirt and found the stain impossible to remove?  Strawberry stains are bad for our white tees but very good for our skin!  Fruit pigments are the concentration of the fruit's vitamins and antioxidants!  Vitamins and antioxidants are critical because when applied topically or ingested internally, they fight off the free radicals that age us, so fruit pigments keep us healthy, beautiful and youthful. Lucky for all of us, 100% PURE's all natural cosmetics are colored from fruit pigments so the fruit's health benefits are applied you get to apply all the healthy benefits of fruits directly on your skin all day long!  Other makeup is colored from synthetic dyes like Red dye #40, Yellow dye #6, etc or colored from Iron Oxides (mineral makeup) which is oxidized iron and some iron oxides can be from rust.  There are concerns about synthetic dyes and Iron Oxides because they can be extremely high in heavy metals and other harmful materials.
Besides the negative effects of synthetic dyes and iron oxides, other makeup can be polluted with chemical preservatives, synthetic fragrances, petro chemicals and other toxic ingredients that can actually age and worsen our skin.  It's disappointing that the very thing you apply on your skin to make you look more beautiful can actually do the opposite~ worsen and age our skin.  If you're as shocked as I was when I first found out about the hazards of synthetic dyes and minerals, you'll understand why I was so elated when I discovered fruit pigments accidentally while I was picking blackberries in my organic garden and noticed how the berries stained my fingers which inspired the idea for 100% PURE's line of all natural, fruit pigmented cosmetics! Click here to see our fruit technology in action!
We carefully hand-select products based on strict purity standards, and only recommend products we feel meet this criteria. 100% PURE™ may earn a small commission for products purchased through affiliate links.
The information in this article is for educational use, and not intended to substitute professional medical advice, diagnosis, or treatment and should not be used as such.
Sign up to our email newsletter for more blog updates and exclusive discounts.
< Older Post | Newer Post >