Easy Tips for Interstellar Shimmer
How to use highlighter for a natural, glitter-free glow
Posted on May 5, 2020
Written by: 100% PURE ®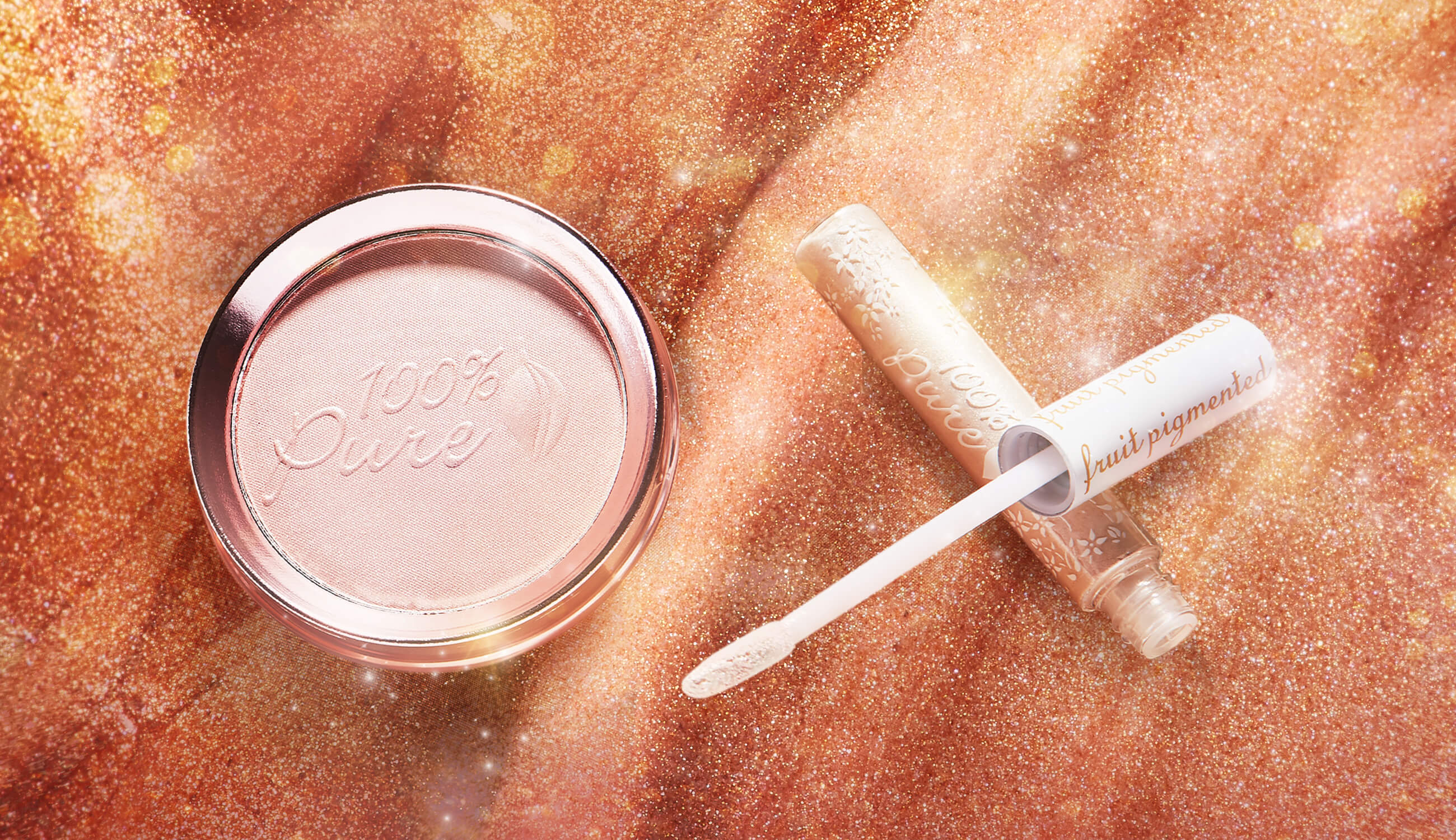 Is your skin in dire need of a healthy glow? In recent weeks, we may not be seeing as much of the great outdoors: that wondrous place where the sun casts a soft glow on our skin. The good news is that using just one makeup product could help you fake it 'til you make it – outside, that is.
Highlighters channel ethereal beams of light to strategically enhance specific areas of the face and complexion, for a warm and dewy glow. You could say that highlighters are the solo weapon you'll need for achieving a healthy, radiant complexion.
In honor of May the Fourth, we wanted to celebrate something truly out of this world: our collection of naturally sourced, glitter-free highlighters. We're shining a light beam on these glimmering powders and lustrous liquids, plus how to choose and use highlighters for subtle shine or spectacular shimmer. Let's get lit!
What Can Highlighters Do for You?
Highlighters can have an astronomical amount of benefits for building a flawless complexion. So, what can these beams of spectacular shimmer really do?
For starters, highlighters can make your skin look more hydrated. They can make you look like the recipient of the best HydraFacial this side of the planet – sans the pricey procedure.
Highlighters can also instantly lift and brighten your eyes, define your face, create symmetry, and accentuate your best facial features. They also enhance the appearance of healthy circulation, meaning more youthful, energized looking skin.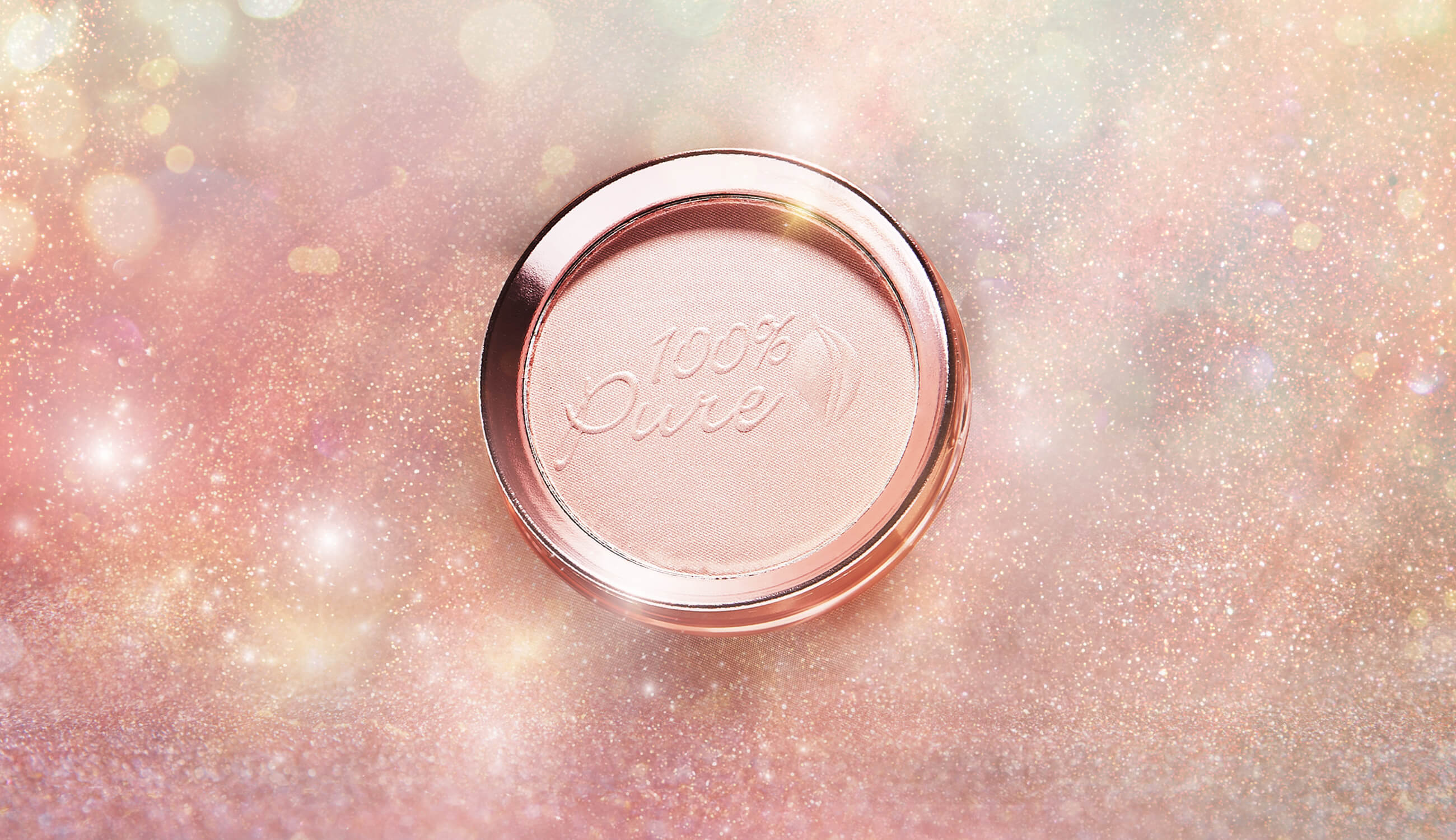 How to Choose the Right Highlighter
Before we delve into the galaxy of glow, know this: not all highlighters are good for your skin. Many conventional cosmetics contain glitter and shimmer pigments made from skin-irritating plastic, or a combination of aluminum and plastic. Don't fall into a black hole by putting that dark matter around our delicate eyes!
That's why we reached for the stars and discovered safe, natural alternatives that are totally gentle. That's right! No harmful aluminums or abrasive plastic glitter – instead we use natural minerals and real gemstones like mica, sunstone, moonstone, pyrite, Australian opal, labradorite, and sunstone. How's that for out-of-this-world luminosity?!
How to Highlight for a Galactic Glow
When it comes to highlighting, there are different strokes for different folks. These luminous makeup products are amazing for creating the illusion of brightness, and accentuating facial features.
As fun as these glowy beams can be, choosing one can be tricky. Finding the right shade of shimmer – and correctly applying it – can be a slippery slope to the dark side. Let's take an intergalactic journey into the many forms of mineral shimmer!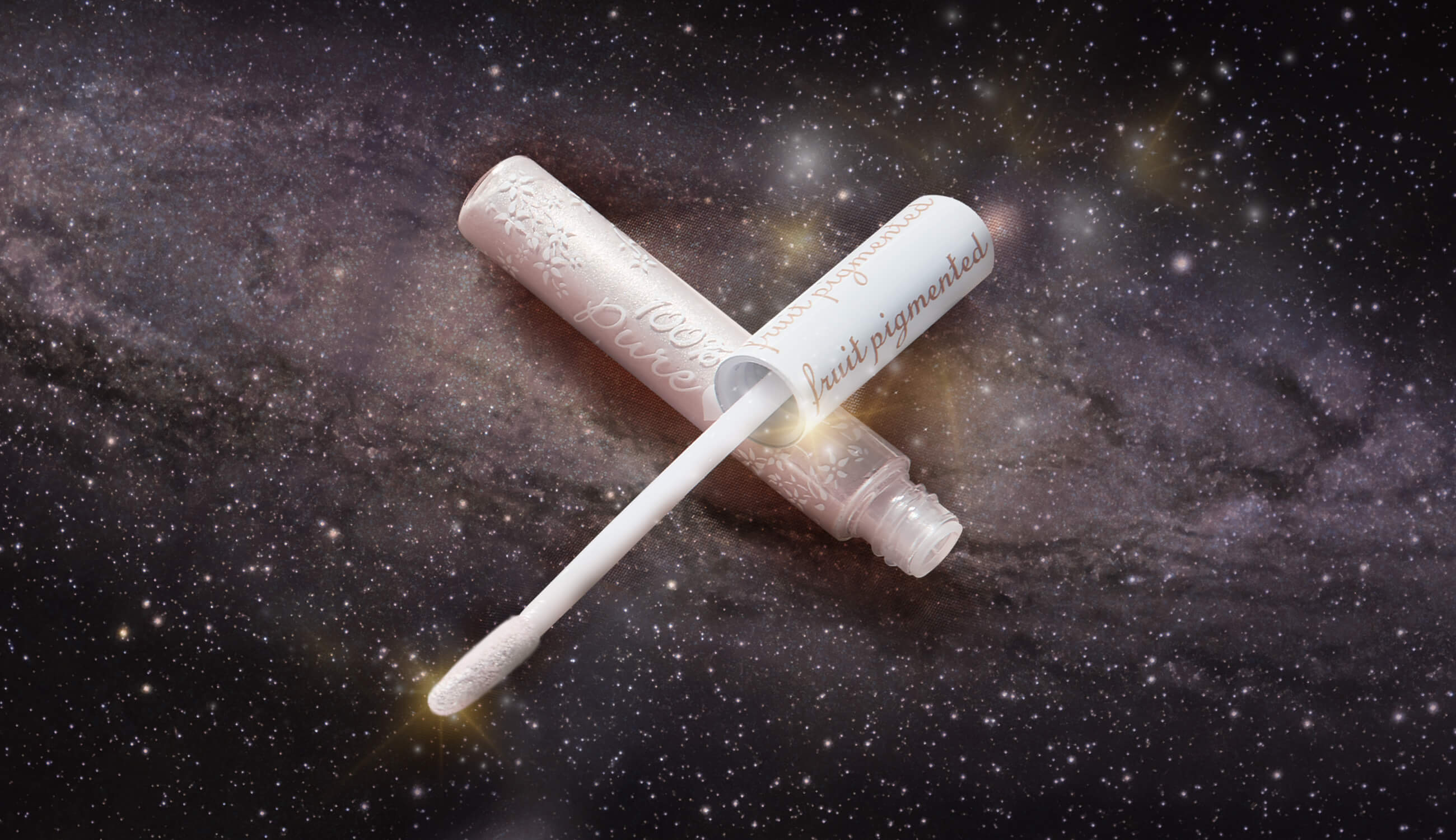 Liquid Luminating Highlighters
Just like stardust, liquid highlighters melt into the skin to unleash ultra-glow and radiance. A quality liquid highlighter can moisturize and nourish, without pore-clogging silicone or a sticky, greasy feeling.
These shimmering highlighters are low maintenance and super blendable, making them easy to apply in a hurry. In other words, our liquid highlighters are your ticket to achieving a subtle glow-from-within look in less than 5 seconds flat.
Luminating Créme
Apply this nourishing cream highlighter to the areas that would naturally catch the light – cheekbones, bridge of nose, cupid's bow, chin, and brow bones. Using the wand applicator, apply highlighter to clean fingers. Warm the liquid briefly before applying to your desired areas – using your fingers offers precise control for areas where you want just a hint of radiance.
PRO TIP: For a fully luminous complexion that even a Twilight vampire would envy, mix a few drops into your foundation and apply all over with a makeup blender.
Pressed Powder Highlighters
What do you get when a shimmering highlighter meets a convenient compact? A pact to deliver you glowing goodness any time, any place! These shimmery must haves are free of talc (so no fear of asbestos contamination) and formulated with fortifying rice powder, so you can celebrate your inner glow goddess without the worry of toxic byproducts.
Gemmed Highlighters
Infused with ultra fine shimmer from healing gemstones and toxin-free fruit pigments, you've got a heavenly match of luminous and healthy skin. These pressed powder highlighters are colored from antioxidant-rich fruit pigments like cherry and apricot for a pink or peachy tint.
Start with a fluffy, cruelty-free makeup brush to gently apply Gemmed Luminizer onto the highest parts of your cheekbones. Next, apply to the bridge of your nose; if you're really to boost your glow, apply to your brow bones, cupid's bow, and chin for added dimension.
PRO TIP: Our Gemmed Luminizer collection is ideal for oily and combo skin, thanks to its key oil-absorbing ingredient: rice powder. This helps to ensure you're getting the right kind of glow – not that sticky, humidity-induced glow that we try to avoid at all costs.
Highlighter Hybrids
All Over Glow
This spectacular hybrid of bronzer and highlighter will have you beaming with gorgeous illumination and a warm, toasty glow. This multitasking liquid highlighter-bronzer duo contains only natural fruit and plant pigments from peach, apricot, and cocoa beans to nourish your skin.
Your décolleté, shoulders, and chest are perfect places for a liquid bronzer. Pump 2-3 pumps into hands, then rub together to warm the formula for easier blending. Massage onto the bare skin of shoulders, arms, legs, and chest for a boost of summery warmth. All Over Glow can also be mixed with your daily moisturizer, sunscreen lotion, or foundation for ultra-dewy, luminous skin.
We carefully hand-select products based on strict purity standards, and only recommend products we feel meet this criteria. 100% PURE™ may earn a small commission for products purchased through affiliate links.
The information in this article is for educational use, and not intended to substitute professional medical advice, diagnosis, or treatment and should not be used as such.
Sign up to our email newsletter for more blog updates and exclusive discounts.
< Older Post | Newer Post >