3 Reasons to Use a Face Moisturizer with SPF
Why a 2-in-1 product might mean more effective sun protection
Posted on May 7, 2020
Written by: 100% PURE ®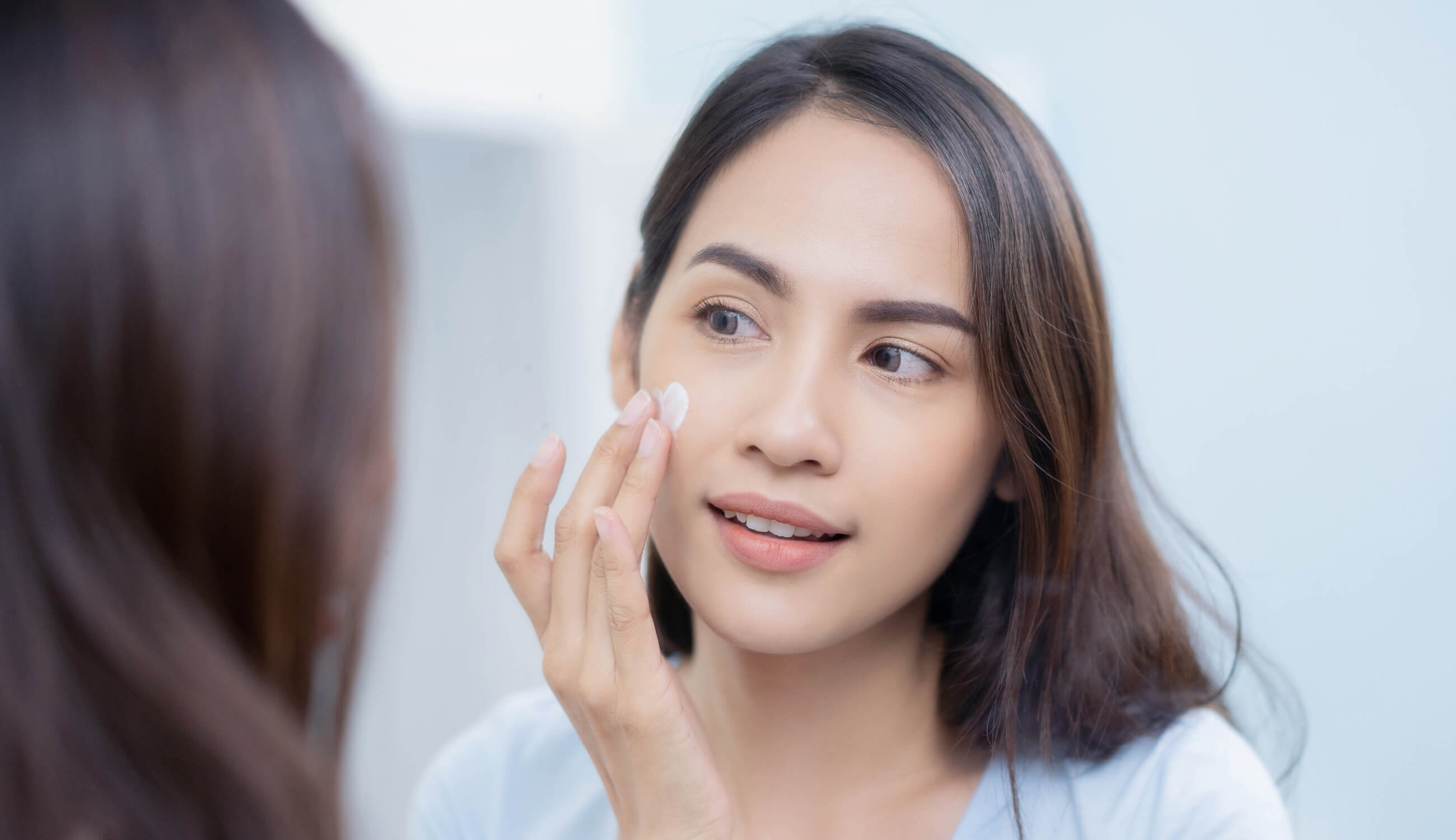 SPF is essential to any skin care routine. Not only does it help prevent sunburn, it's the best anti-aging measure we have against fine lines and wrinkles.
Unfortunately, a host of issues can arise when it comes to choosing the best natural sunscreen. It might be too greasy, too messy, or leave an unsightly white cast. If it's not a habit already, it becomes an extra step in our regimen that we may forget or forego altogether.
But a face moisturizer with SPF might just be the answer we're looking for! A face moisturizer with SPF can solve some of the issues you have with regular sunscreen, and can leave skin protected and smooth.
The Importance of SPF
While we know high sun exposure significantly increases our risk of skin cancer, there are other insidious effects that sun damage can have on our skin. According to the Skin Cancer Foundation, UV rays are responsible for 90% of "visible changes to the skin". This includes dark spots, skin laxity, rough texture, and uneven skin tone.
Sunbathing is a common culprit of rough, leathery skin, and extreme premature aging. We adore the look of sunkissed skin, but a suntan is actually evidence of skin damage.
When UV rays hit your skin, they damage your DNA. In return, you begin forming more pigment to help prevent the skin from further damage. UVA rays can reach the dermis – the second layer of your skin (below the epidermis) – and damage collagen and elastin.
Even if we don't sunbathe regularly, the effects of sun damage can accumulate over time. 30 minutes "here and there" can add up; if you spend half an hour in the sun daily, that builds up to 3.5 hours in a week. In a month, that builds up to 105 hours.
Mineral-based sun protection works by reflecting UV rays from the surface of your skin, ensuring that your skin is protected from burns, sun damage, and premature aging.
3 Benefits of a Face Moisturizer with SPF
Simply put, an SPF moisturizer combines the hydrating and SPF steps of your routine. You get more supple, hydrated skin while protecting yourself from UV rays. Any antioxidants in your moisturizer are the cherry on top for defending against free radical damage. A face moisturizer with SPF is great for busy gals on the go, but that's not all: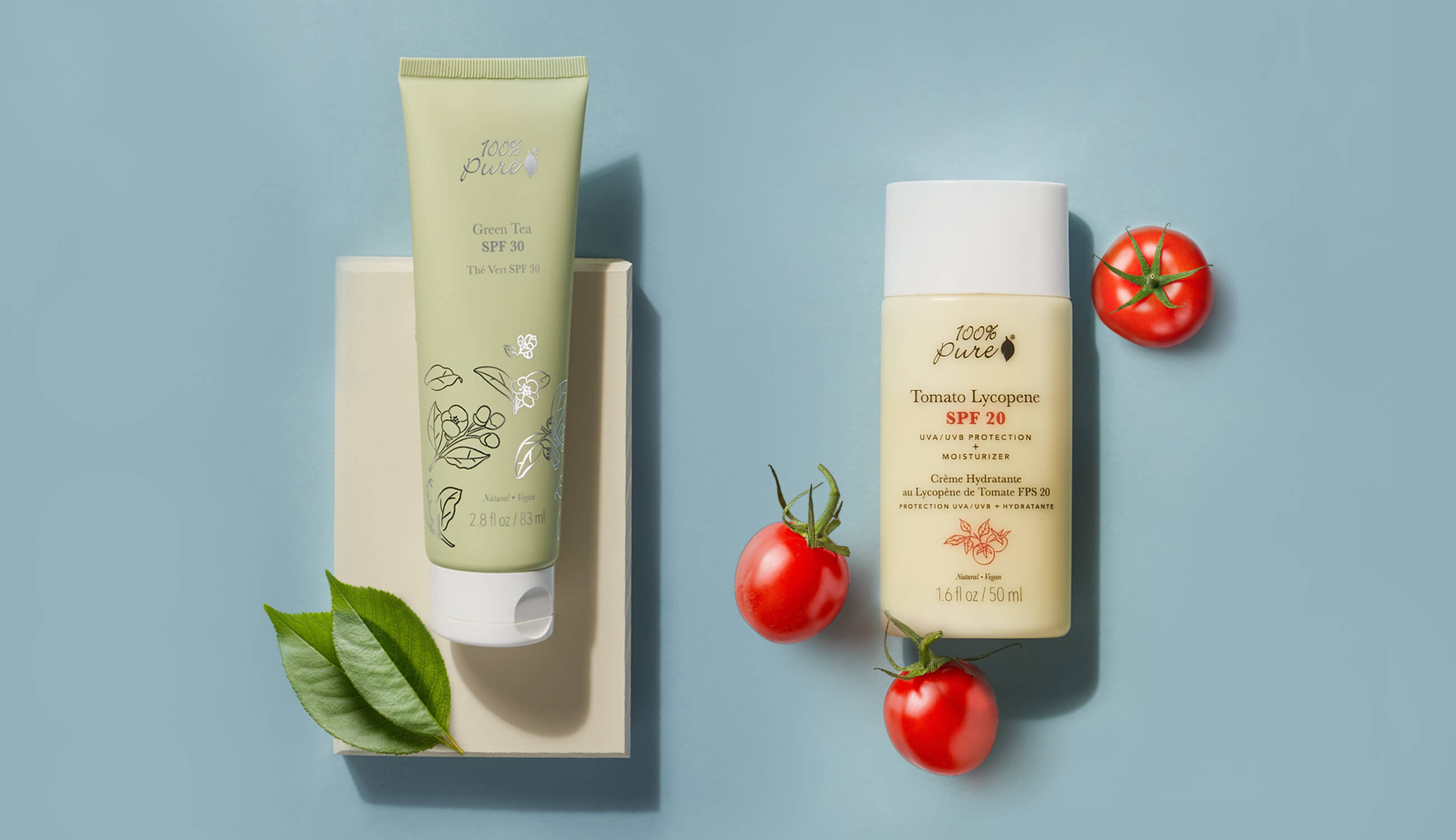 #1: Sun protection in a skin care staple
We often don't get as much sun protection as we need, and part of that is because we forget to add the extra sunscreen step after our morning skin routine. Part of it is not having enough time to apply sunscreen and let it absorb.
Sun damage accumulates over time, especially if we only use SPF sparingly. But when your SPF is added to one of your basic everyday products, you're more likely to use it. Since sunscreen effortlessly becomes a part of your routine, you have one less step to worry about.
#2: Better anti-aging power
If you care about preventing fine lines and wrinkles, preserving your collagen and elastin levels should be one of your top priorities. An effective face moisturizer with SPF contains hydration, SPF protection, and antioxidants. Hydration makes sure your skin barrier is happy and healthy, so that it can better protect the deeper layers of your skin –including the ones with collagen and elastin fibers.
Antioxidants boost your sunscreen's protective power by defending against environmental damage, like UV rays and free radicals. Both degrade your collagen and elastin levels, leading to skin laxity, rough texture, fine lines and wrinkles. UV rays can also cause dark spots (also called sun spots) on your skin. While the aging effects of UV damage don't always show up immediately, they can certainly become more apparent as we age.
#3: Ensures your SPF and moisturizer play nice
A few issues can come about when we use moisturizer and SPF separately: pilling, or a heavy, greasy feeling. Pilling occurs when a skin care product begins balling up after it's applied. This happens because the product hasn't absorbed into the skin fully. Pilling can be a big issue if you use moisturizer, SPF, primer, and makeup – multiple layers of product don't always sit well.
Not to mention, simply applying moisturizer and sunscreen on top can leave you feeling heavy or greasy. This is because many sunscreens contain occlusives, like beeswax, that create a blanket of moisture on top of the skin.
You can eliminate both of these issues with a pre-blended face moisturizer with SPF. You'll combine 2 steps in 1, leaving skin with a light feeling as your product absorbs more quickly.
Rules for Applying a Face Moisturizer with SPF
When it comes to best practices for applying an SPF moisturizer, we've got you covered. Following a few simple rules to ensure you're getting the best of both worlds: sun protection and balanced moisture.
Use enough moisturizer for SPF protection. This should be easy, since moisturizers tend to be a bit more lightweight than sunscreens. Apply liberally: the general guideline is to use a nickel-sized amount for the face.
Use a tool to blend your moisturizer. A silicone makeup blender can help blend a product into the skin better without absorbing a ton of product, similar to foundation. This can also help to minimize the appearance of a white cast when using mineral formulas.
Find a tinted face moisturizer with SPF. If your sunscreen leaves a white cast on your face, you may be able to resolve that either by rubbing it in more, or by using an SPF tinted moisturizer instead.
Wait for your sunscreen to dry before using other products. This waiting period gives your skin time to absorb the hydration it needs, and helps to avoid the pilling issue we mentioned earlier.
Remember the most neglected areas of your face. Your eyelids, hairline, lips, and ears are commonly forgotten, but they're still susceptible to sun damage (and skin cancer).
If you find issues with separate moisturizer and sunscreen steps in your routine, try a natural face moisturizer with SPF. You can use it like a regular sunscreen, but without the extra step – just remember to reapply every 2 hours!
We carefully hand-select products based on strict purity standards, and only recommend products we feel meet this criteria. 100% PURE™ may earn a small commission for products purchased through affiliate links.
The information in this article is for educational use, and not intended to substitute professional medical advice, diagnosis, or treatment and should not be used as such.
Sign up to our email newsletter for more blog updates and exclusive discounts.
< Older Post | Newer Post >