Alternatives to Using a CC Cream
Why you don't need a CC cream for your color correcting needs
Posted on April 2, 2020
Written by: 100% PURE ®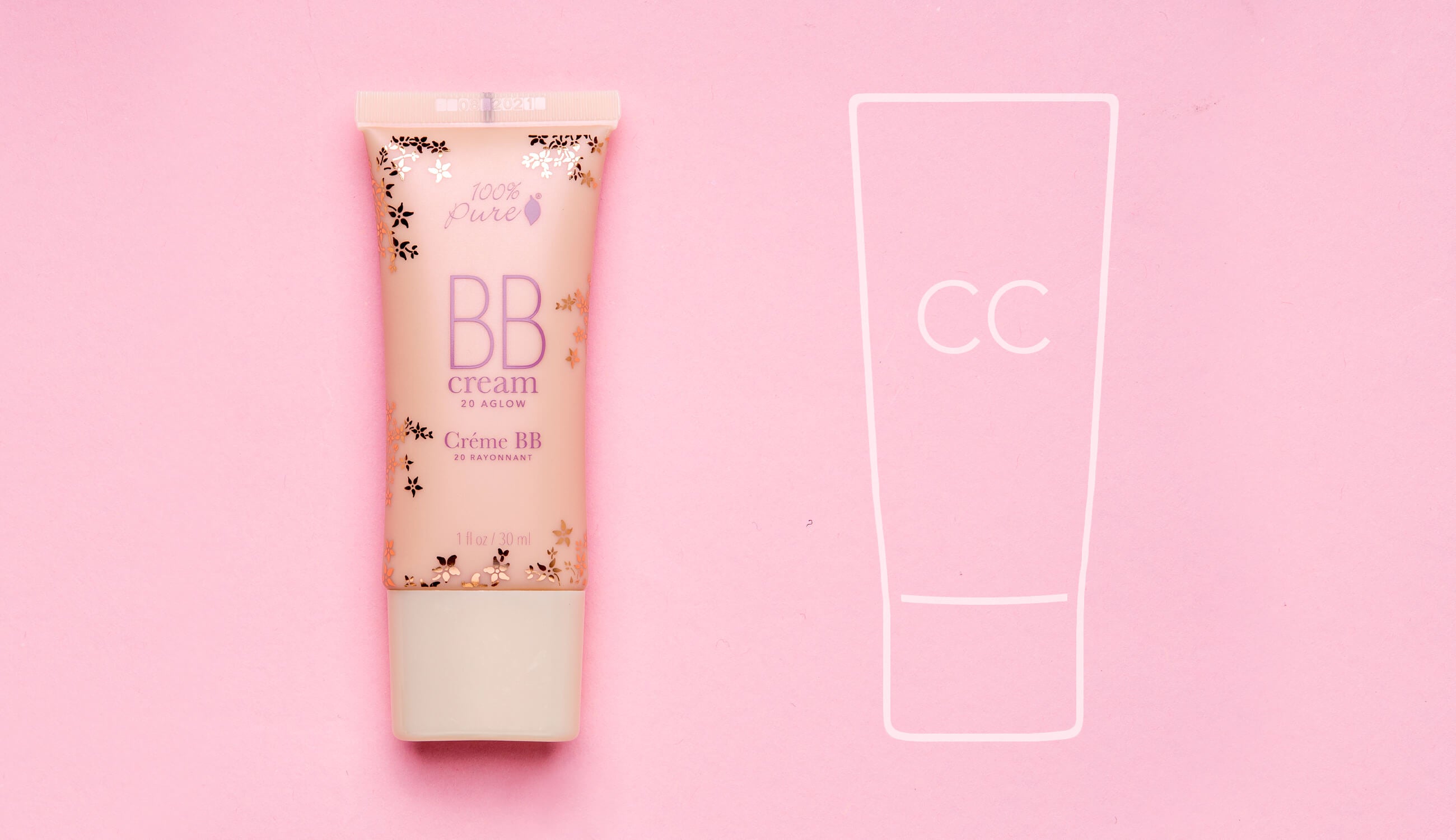 Familiar with BB creams? What about her close relative, CC creams? Yes, CC cream can be a helpful alternative to your regular face products. But do you need to buy a separate formula for your color correcting needs?
Popular demand might shout a resounding "yes", but the truth is that CC creams might not be suited for every skin coverage concern. You can make do with a foundation or concealer – and often with better results!
CC Vs. BB Creams
While BB stands for "beauty balm", CC stands for "color correcting". A CC cream is a formula that acts as an all-in-one color corrector. This formula blurs imperfections, therefore minimizing the appearance of uneven skin tone, redness, and wrinkles.
Like a BB cream, a CC cream tends to stand in as a foundation and uses light-diffusing particles for a soft glow. Another way to use a CC cream is under your foundation as a "color-correcting primer" – just add a bit of foundation and you're good to go!
The main difference between the two comes in terms of coverage. BB creams give you lighter coverage and more hydration for a natural finish; CC creams minimize imperfections for a more flawless look. A CC cream does this while being a bit more lightweight than a BB cream.
Do You Need a CC Cream?
CC creams work great as a perfecting, lightweight base, but they're not for everyone. Since a CC cream works as a foundation, you would be color correcting every part of your face – even areas that don't need it. This isn't ideal if you struggle with redness, hyperpigmentation, or other concerns on isolated parts of your face.
If you don't have many areas that you want to cover up, then a CC cream might not be practical for you. You'd be better off with a tinted moisturizer or BB cream for lighter coverage. Similarly, if a CC cream simply doesn't provide enough flawless coverage for you, you'd be better off with a medium to full coverage foundation. Plus, foundations often come with more shade options than CC creams.
But when do you actually want to use a CC cream?
If you find that foundation looks too yellow, pink, or discolored on your skin, find a CC cream that works with your skin tone. If you want more coverage, all-over correction, and a lighter feel, this formula might just be your ideal option.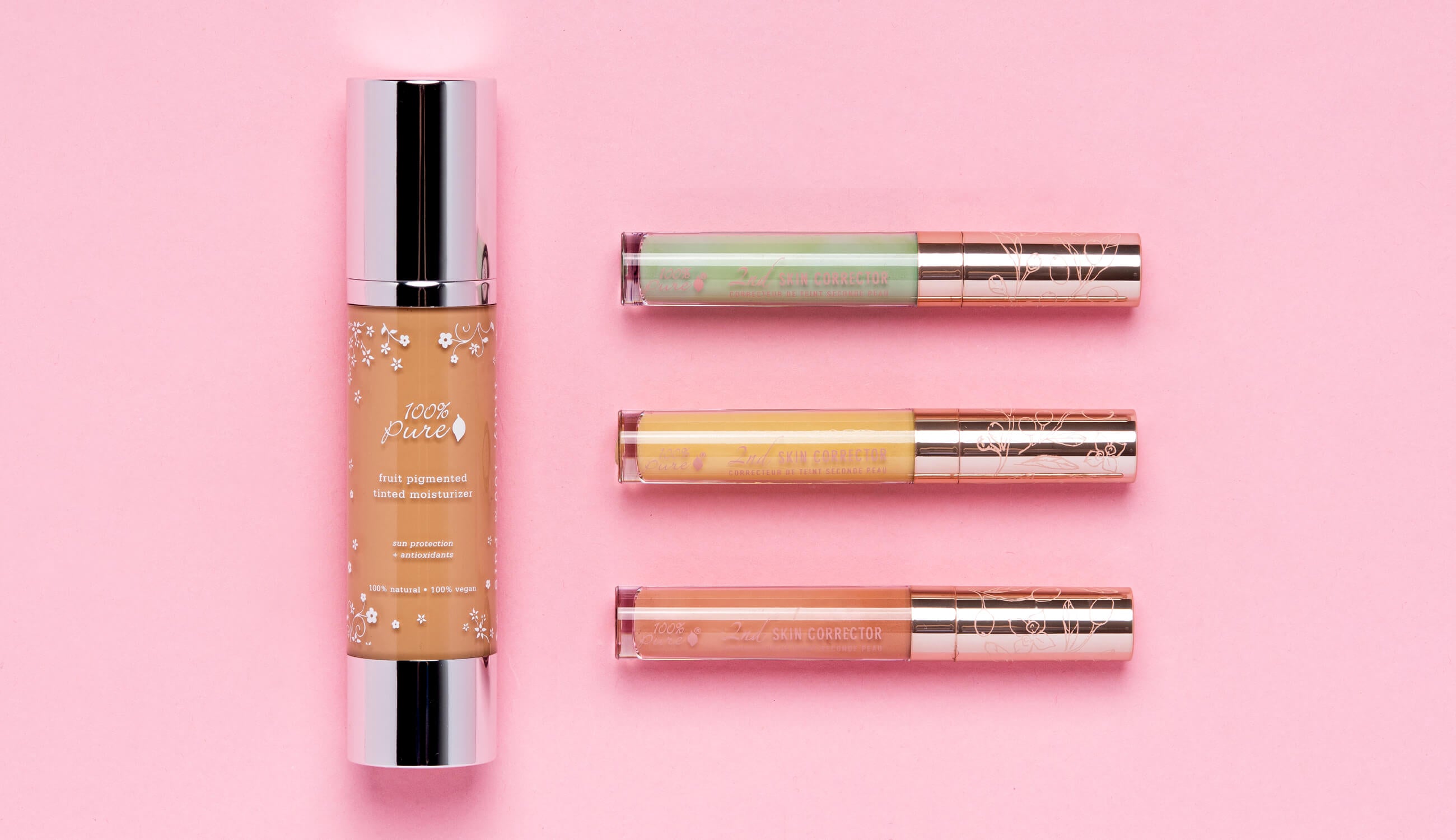 Color Correcting Alternatives
If you've ultimately decided that a CC cream isn't the one for you, don't worry – you still have options! The best part is that if you use foundation or concealer, you're already equipped to color correct.
A medium to full coverage foundation alone can often cover up any uneven skin, redness, or wrinkles – no CC cream needed! An added benefit is that you can mix and match foundation shades if you don't find your exact color or undertones.
Color correcting concealers contain applicators, meaning you can control redness, dullness, or blue tones in specific areas. Many use this formula under the eyes, around the mouth, and on areas of discoloration (think acne scars or sun spots). This gives you more control over the final look. A color corrector concealer might even blend into your foundation a little easier than a CC cream.
Finding Your Color
Regardless of whether you use a BB cream, CC cream, foundation, or concealer, finding a product with the right colors or undertones is essential. The key is to use complementary colors: colors that directly oppose each other on the color wheel. Peep our quick guide below to finding your color correcting shade:
If you're trying to cancel out any redness in your skin, use a green color corrector.

Pink or subtle red discolorations require a yellow corrector. This is great for around the nose, where many of us get red.

Dull, yellow skin needs a rich purple to liven up.
Undereye circles, veins, and bruises tend to have blue or purple undertones. Light to medium skin tones should use a peach or salmon color corrector. Dark skin tones should use orange or red.
PRO TIP: While dark spots might not have the same blue undertones, peach, orange, and red shades work to minimize hyperpigmentation, too.
Use light, medium, or full coverage formulas depending on the severity of your skin concerns.
Color Correcting Reminders
#1: Use your color corrector or CC cream before your foundation. This is to ensure your foundation looks flawless once it dries. Otherwise, certain areas like the under eyes or cheeks can appear ashy.
#2: Blend foundation and corrector with a stippling motion. This will help avoid disturbing the color corrector underneath your foundation.
#3: Don't use thick layers of your color corrector. This can lead to a heavy, cakey look. If you want more correction without using more product, opt for a heavy coverage formula.
A CC cream might be your best bet – or it might not! If your foundation and concealers are at your disposal, you'll often find that your color correcting needs are already met!
We carefully hand-select products based on strict purity standards, and only recommend products we feel meet this criteria. 100% PURE™ may earn a small commission for products purchased through affiliate links.
The information in this article is for educational use, and not intended to substitute professional medical advice, diagnosis, or treatment and should not be used as such.
Sign up to our email newsletter for more blog updates and exclusive discounts.
< Older Post | Newer Post >