5 Vitamins for Skin and Hair
The best multipurpose vitamins for supple skin and shiny hair
Posted on December 3, 2019
Written by: 100% PURE ®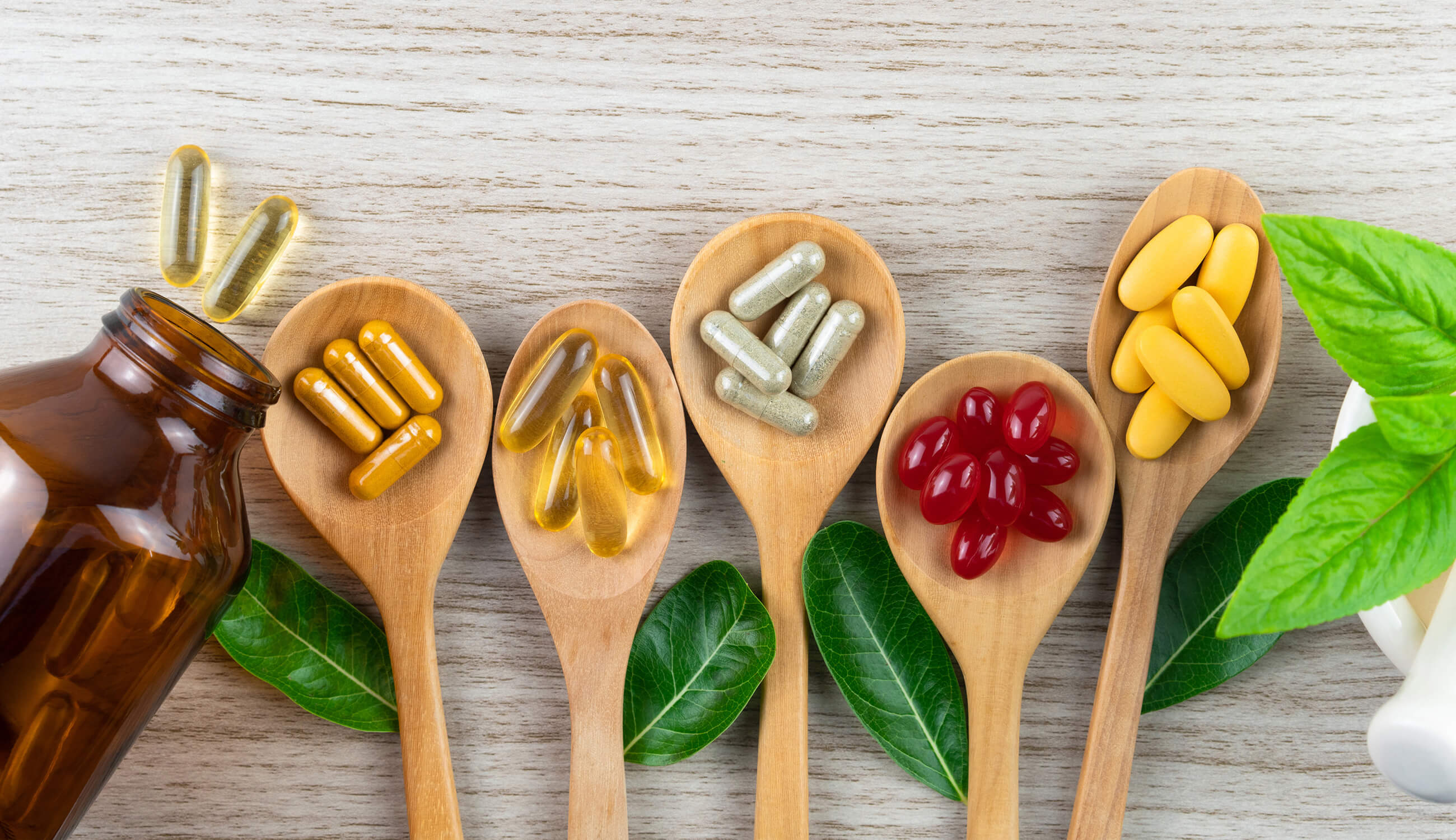 Most of us think we're doing everything possible to achieve healthy skin and hair. If you've been slathering on the SPF and fancy serums but wondering why you're not getting results, the boost you need might be finding the right vitamins for skin and hair.
While maintaining an effective skin routine is important for preserving our epidermis and dermis, our outer appearance tends to reflect our daily habits – these include our nutritional choices! Choosing to nourish your skin and hair with powerful vitamins will help you reap high rewards in the form of brighter skin and shinier, longer hair. We'll tell you exactly how to make it work with you routine!
Benefits of Vitamins for Health and Beauty
These nutrients help us form strong bones, healthy hair and teeth, and of course: healthy skin! Without vitamins, we would be more susceptible to conditions like scurvy, rickets, and a whole host of diseases made obsolete by modern nutritional science.
In addition to their obvious benefits for internal health, let's uncover other ways that vitamins for skin and hair can help your beauty routine!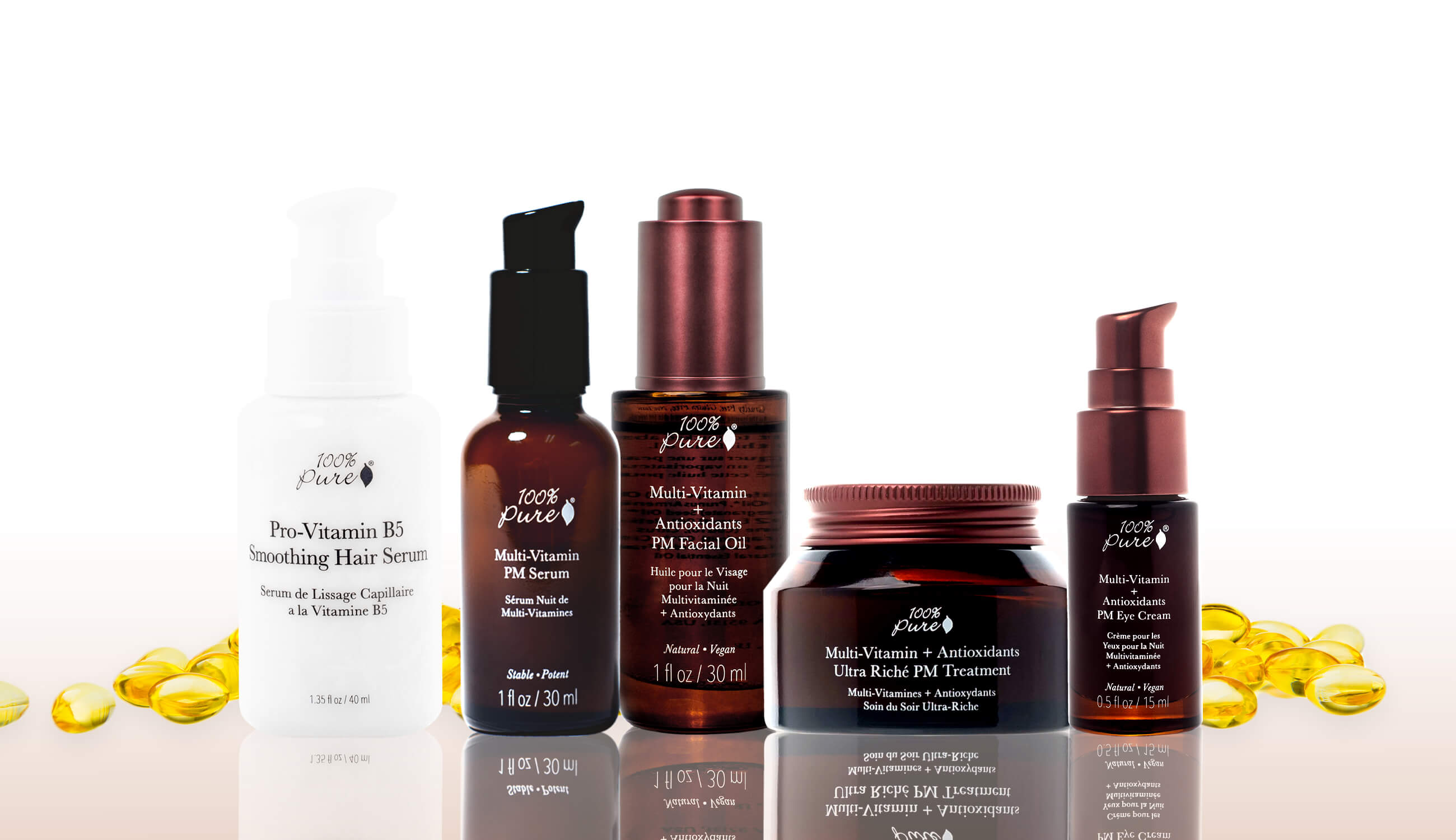 Antioxidant Power
Our body produces antioxidants naturally, but helping this process means ensuring we have enough vitamins for skin and hair in our topical formulas and diets. Antioxidants are powerful substances because they neutralize free radicals, which often come from exposure to elements like air pollution and sun rays.
When you apply antioxidants topically, you're helping to defend your skin against UV damage and environmental stressors. Don't think these benefits are limited to just skin – your hair can suffer damage from the same stressors that harm your skin. Antioxidants help limit the amount of damage to your follicle cells, promoting healthier growth and shine.
Anti-aging Effects
Since UV damage is one of the most significant factors in visible aging, the protective antioxidant power of vitamins for skin and hair can help slow down the aging process. Certain vitamins are essential to forming collagen and elastin in the skin. Others plump the skin, helping to fill in fine lines and wrinkles temporarily.
Limiting damage to your hair can help prevent premature graying and hair loss, by preserving your melanocyte function and your hair strength. Plus, less damage means your hair will stay shiny and soft.
Help Maintain Hair
Vitamins play a big role in normal hair follicle development. When vitamin-deficient, some experience hair thinning or brittle, fragile hair. Certain nutrients like Vitamin A help your skin produce sebum, which keeps your scalp happy, hydrated, and healthy.
PRO TIP: Work on your stress levels for healthy hair and skin. Too much stress can cause premature aging.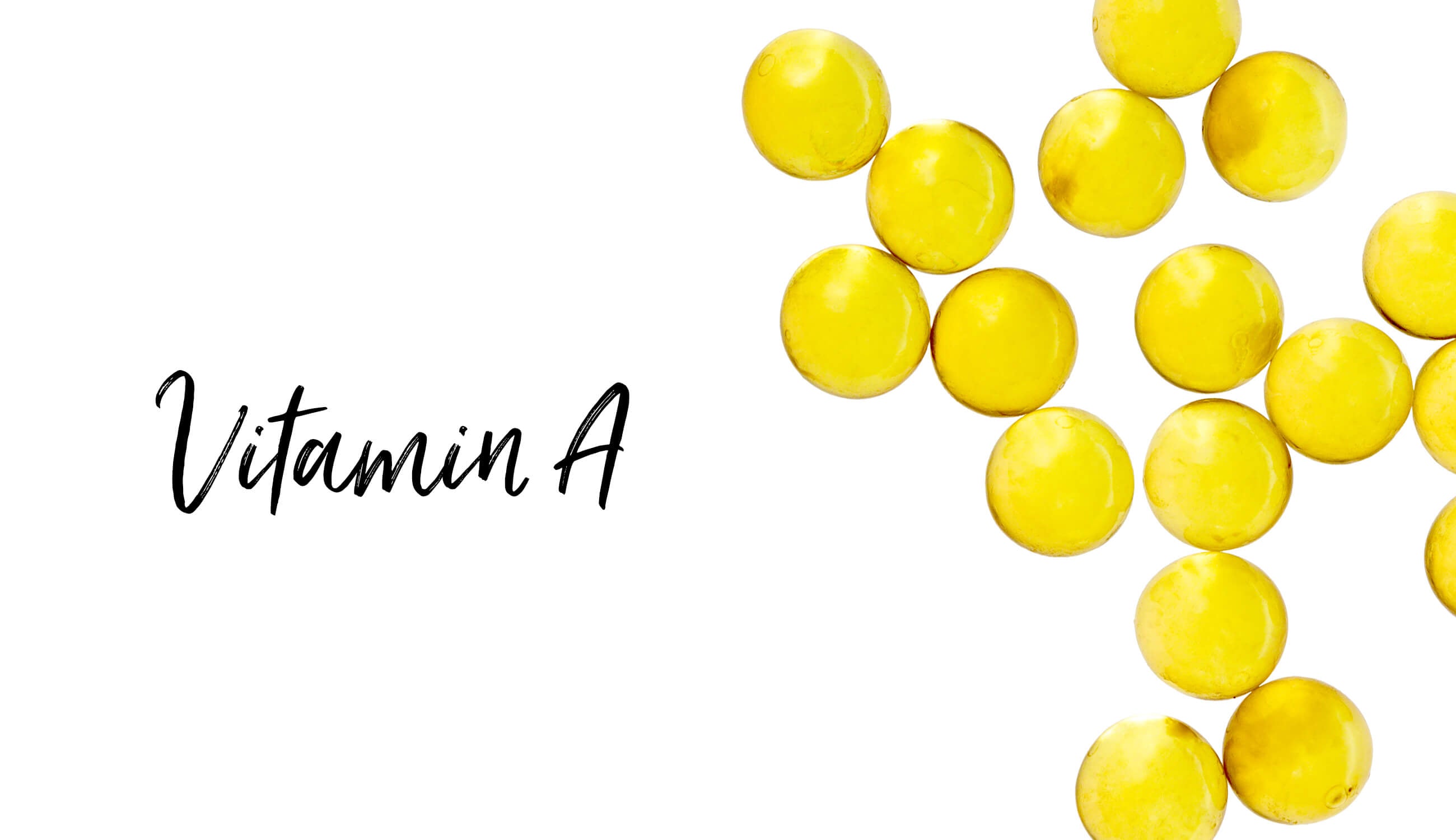 Vitamins You Can Add via Beauty Products
By now, we should all know that vitamins for skin and hair are essential for our health. The mystery is discovering which ones are going to give you the most bang for your buck! Here are a few specific vitamins that can leave you glowing with skin and hair like a goddess.
Vitamin E
This vitamin's main role is to act as an antioxidant and protect against sun damage. Our skin usually produces vitamin E through our sebum, keeping skin hydrated and smooth. If you find that you have dry skin, try using a product with Vitamin E to counteract these symptoms.
Vitamin A
Retinoids are Vitamin A derivatives. They're often an important component of serums and eye creams, and can be found in over the counter products or prescription creams in the form of retinol or retinoic acid. Vitamin A reduces the appearance of fine lines and wrinkles by stimulating glycosaminoglycan and collagen production, two elements that make up our skin structure.
Glycosaminoglycan holds high levels of moisture in the skin – and hydration is a key strategy for slowing the signs of premature aging. Collagen is a protein that maintains skin elasticity, keeping our skin bouncy and tight. Vitamin A in its dietary form can help your scalp produce enough sebum to keep it nourished and moisturized.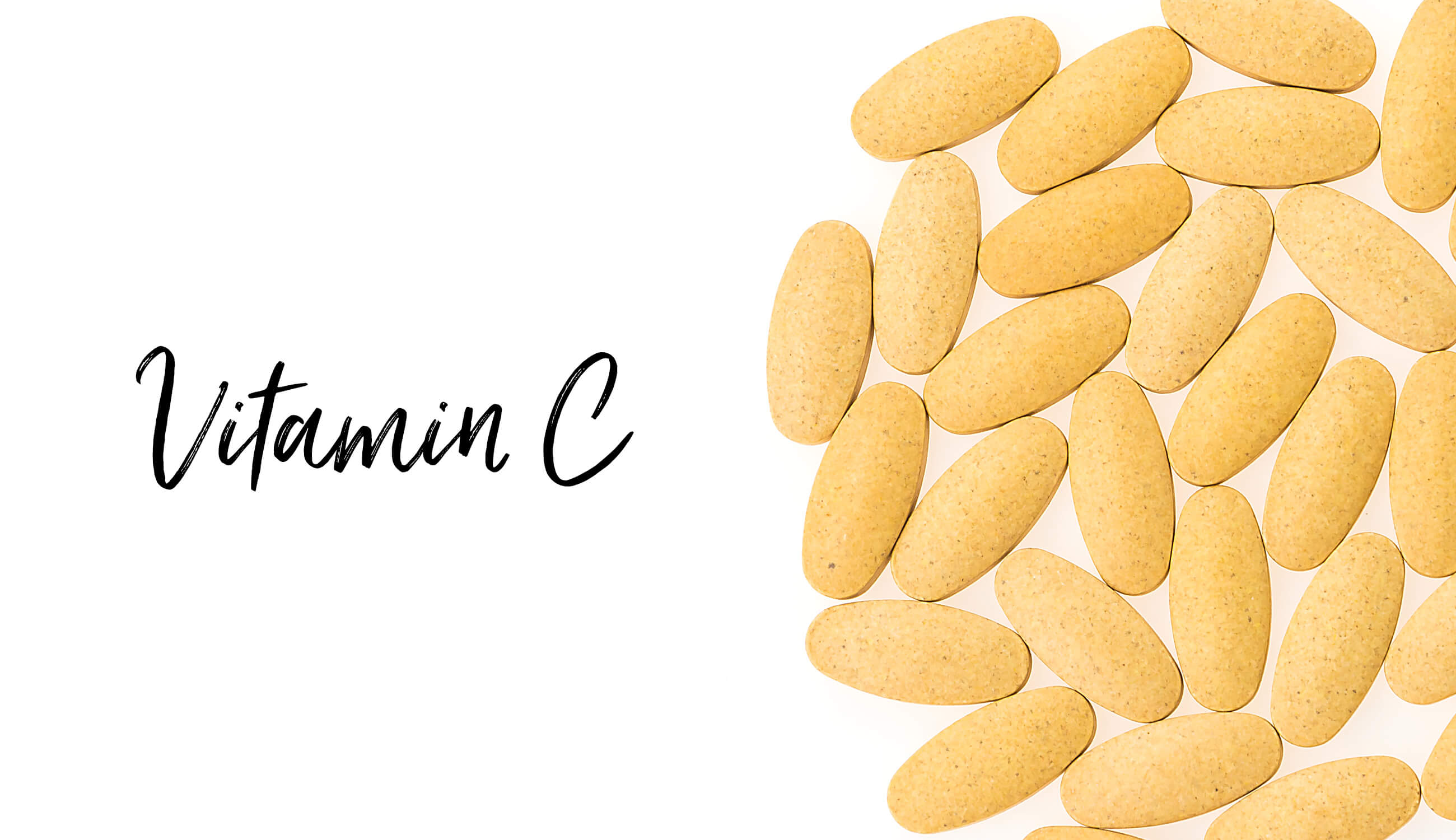 Vitamin C
Vitamin C helps to brighten complexions, reduce dark spots, and protect against UV damage. This nutrient also encourages collagen production. The low pH level of ascorbic acid (a potent form of Vitamin C) can irritate sensitive skin types, which is why some products choose to use gentler versions of this vitamin.
Gentler versions include magnesium ascorbyl phosphate, sodium ascorbyl phosphate, and tetrahexyldecyl ascorbate. Our Vitamin C Serum uses aloe gel and magnesium ascorbyl phosphate to soothe your skin while delivering potent anti-aging benefits. Vitamin E in the formula helps with stabilization and provides antioxidant action.
ProVitamin B5
This form of vitamin B can be extremely beneficial for both hair and skin. Also known as Pantothenic Acid, provitamin B5 is often used in skin care to increase skin softness and to promote healthy healing functions.
For hair, provitamin B5 is often applied to the scalp and hair to encourage healthy hair growth, shine, and strand elasticity. This vitamin also helps hair to retain moisture, meaning softer locks plus more bounce and movement.
Biotin
Biotin is a vitamin responsible for maintaining skin, hair, eye, liver, and nervous system health. A deficiency in biotin has actually been shown to cause hair loss. While this nutrient plays an important role in preserving and protecting hair growth, ingesting high amounts of it can be dangerous. High levels can skew laboratory results, and supplements tend to exceed the recommended limit by a ton.
Niacinamide
A form of Vitamin B3, niacinamide's brightening effects can help you if you're struggling with hyperpigmentation. According to board-certified dermatologist Dr. Jennifer Herrmann, niacinamide has been shown to "prevent the transfer of pigment within the skin."
In addition to its effective depigmenting abilities, this anti-aging powerhouse can help your skin texture and reduce fine lines and wrinkles. In terms of hair products, niacinamide improves texture and aesthetics by increasing softness and shine.
How to Use Vitamins for Skin and Hair in Your Everyday Life
While you might think of supplements or pills, you can often obtain vitamins for skin and hair through a well-balanced vegan diet. Fruits and vegetables are going to be your main nutritional sources. Here are some suggestions to get your vitamins for skin and hair:
Vitamin C: Citrus fruits, strawberries, and broccoli

Vitamin E: Avocados and extra virgin olive oil

Vitamin A, C, and E: Leafy dark green veggies like kale and spinach

Biotin: Nuts and legumes (especially almonds), mushrooms and sweet potatoes
PRO TIP: Limiting the amount of added sugar in your diet can also help prevent signs of premature aging.
Vitamins for Skin and Hair in Your Routine
Another way to incorporate vitamins for skin and hair into your life is by adding them to your skin routine. Determine your skin concerns and choose your products accordingly:
Looking for more information on the best protective products for your skin type? Check out our guides on How to Choose the Right Serum and how to Build a Routine Around Your Vitamin C Serum.
We carefully hand-select products based on strict purity standards, and only recommend products we feel meet this criteria. 100% PURE™ may earn a small commission for products purchased through affiliate links.
The information in this article is for educational use, and not intended to substitute professional medical advice, diagnosis, or treatment and should not be used as such.
Sign up to our email newsletter for more blog updates and exclusive discounts.
< Older Post | Newer Post >