5 Small Changes To Level Up Your Makeup
Try these makeup tweaks for a complete transformation!
Posted on September 30, 2022
Written by: 100% PURE®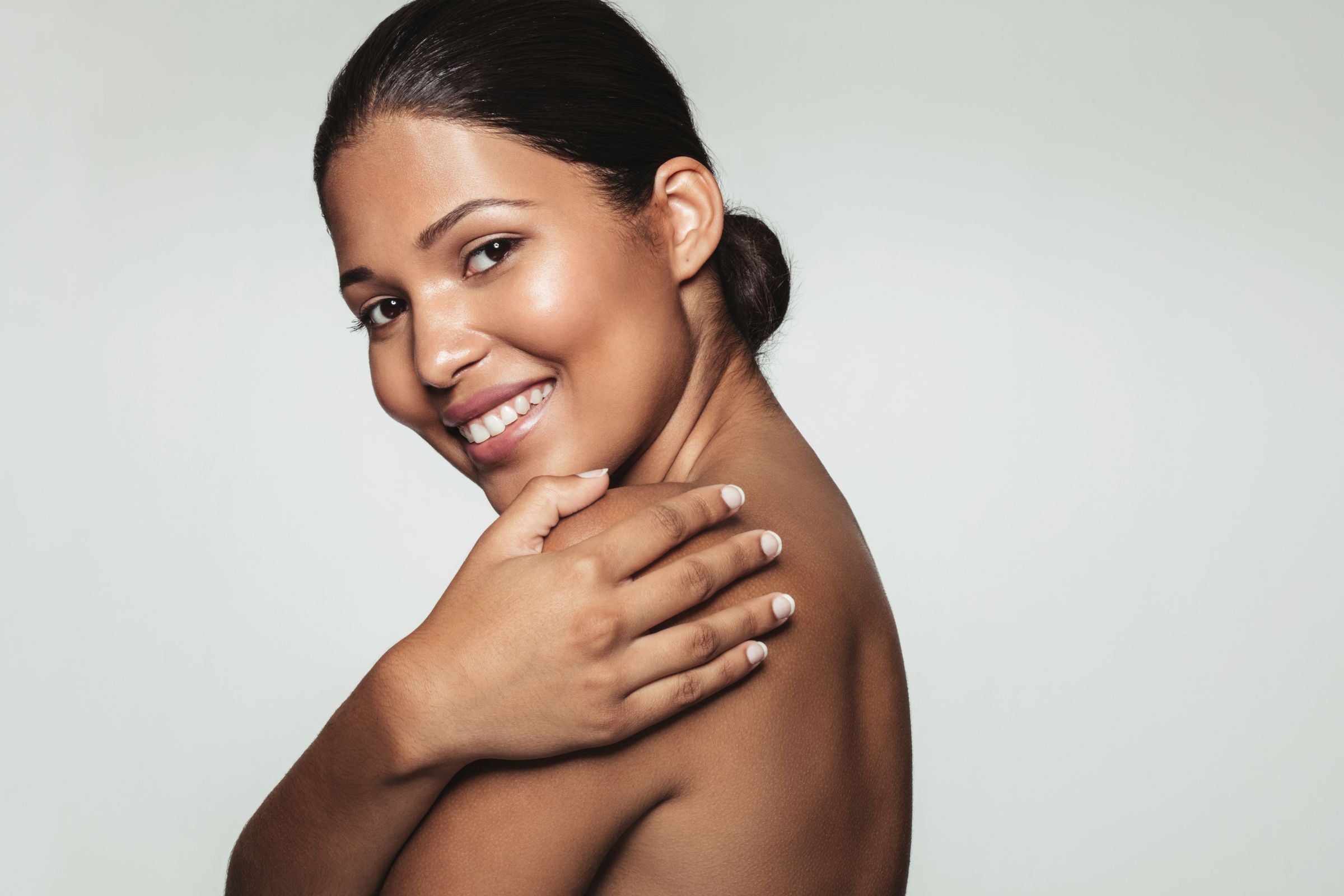 If you're reading this, it's possible that you're a beginner in makeup.
It's also possible that cut creases are a typical Tuesday for you, and you mastered the cat eye flick decades ago.
Wherever you are in your makeup journey, it's always a good idea to revisit your techniques & brush up on your skills.
After all, makeup artistry is art by definition, and while many of us are amateurs, we can all benefit from learning new makeup tips and tricks.
Here are five simple changes you can make to level up your makeup routine.
1.) Illuminate Instead of Concealing
Is your under-eye concealer doing the opposite of what it's supposed to be doing? Maybe instead of brightening and uplifting the area, it's creating cakiness and making wrinkles more prominent?
If this is happening to you, it's possible that your concealer is drying out your skin.
To fix this, try using a liquid illuminator instead of a concealer, and mix it with your favorite tinted moisturizer before applying. Stick with ingredients like aloe vera, hyaluronic acid, and cucumber extract, as these will help keep the under-eye area looking plump.
We recommend our Fruit Pigmented® Tinted Moisturizer for this makeup tip; we love the way it refreshes the skin with a dewy finish and light-medium coverage.
If you want to bring out the hollows of your eyes, but don't want to cake on concealer, try the tinted moisturizer with our Luminating Creme – this will help bounce light and create that plump effect.
Liquid illuminators highlight different areas of face by bouncing light, and typically come with a pen or brush. Our applicator's designed for precision use, making this makeup tip a snap.
2.) Use a Darker Concealer for Blemishes
All too often, we hear the dreaded makeup tip for concealers: that you should always use a concealer in a lighter shade.
While it's true that a lighter-colored shade has its uses (see makeup tip #3), this isn't always true. For instance, we don't recommend using a lighter-colored concealer to cover blemishes, as this will only highlight them and make them more prominent.
Instead, conceal blemishes with a concealer that's the same shade of your foundation, applying with a small brush and patting with the fingers to blend, then add your foundation over it. This will cover blemishes better and it won't give off that gray finish. You also won't need to use a full-coverage foundation, which can often look cakey.
To conceal more pronounced blemishes, you can also apply a concealer that's one shade darker than your foundation, which can help make the pimple less visible. Then, use a concealer with the same shade as your foundation, and then finish with your foundation on top.
Newsletter
Subscribe
for more blog updates and exclusive discounts
3.) Use a Lighter Concealer to Spotlight
Most makeup artists will often tell you that a concealer works just as fine for contouring & illuminating as a highlighter or bronzer; you just need something in the right shade and finish.
First off, you'll want to choose a concealer that's not too cakey or dewy, as these will move around throughout the day, making it more difficult to create that natural, "clean girl" look. We find that our Fruit Pigmented® 2nd Skin Concealer provides that perfect finish.
Then, it's important to choose the right shade. To highlight with concealer, you'll want to choose something that's 2-3 shades lighter.
Finally, the way you apply the concealer is key to this makeup tip.
Apply your light concealer to the center of your face, and blend it out with a small brush. Take care not to blend the product all around–instead, be very precise. This will create the effect of having a spotlight on your face for an all-day glow.
4.) Bronze With a Cream Product
With pretty much any face product these days, we face the dilemma: powder products or cream products? This is true with blushes, highlighters, foundations, and beyond.
But we must say that when it comes to bronzers, we have a bit of a bias toward liquid products, and that's what this makeup tip's all about!
We've come to love liquid products for bronzing because they're so much easier to use than powder products. While powder bronzers tend to pack tiny powdery particles, they can have a more drying effect. And when your bronzer dries out the skin, this can lead to tough blending, caking and patchiness.
Cream products, on the other hand, are great because they adhere to the skin better, and they blend more easily with your liquid foundation. Plus, they maintain a dewy glow for much longer!
You can use either a cream bronzer to achieve that chiseled, sun-kissed look, or you can use your favorite foundation in a darker color.
We especially love using our Fruit Pigmented® Cream Foundation, which blends like a dream and provides that perfectly satin, glowy finish.
5.) Don't Buff, Tap!
In the age of baking and matte-finish foundations, many of us picked up a bad makeup habit: we feel the need to buff out every single product. While buffing is often necessary for powder products, don't do this with your liquid and cream products!
Buffing will move everything underneath and it can lift your dry patches.
Instead of buffing, gently tap liquid bronzers and blushes into the skin. And while sponges help create a more matte finish, brushes will give the perfect dewy look.
Brushes are also a plus for this makeup tip because they don't soak up product like sponges do, making them more sanitary.
For the perfect studio finish, this blending brush from Westman Atelier is absolutely worth the investment. With its chiseled, face-framing shape, this brush perfectly conforms to the face, making for an intuitive glide as you blend your liquid product. Each brush is handmade in Japan by the most prestigious brush maker in the world, adding to the luxury and craftsmanship. Made with cruelty-free nylon fibers and sustainably-sourced birch.
We carefully hand-select products based on strict purity standards, and only recommend products we feel meet this criteria. 100% PURE™ may earn a small commission for products purchased through affiliate links.
The information in this article is for educational use, and not intended to substitute professional medical advice, diagnosis, or treatment and should not be used as such.
Sign up to our email newsletter for more blog updates and exclusive discounts.
< Older Post | Newer Post >