What Is A Cleansing Milk and Why Should You Use It?
Covering the basics of a cleansing milk and why your skin will love it
Posted on September 26, 2022
Written by: 100% PURE®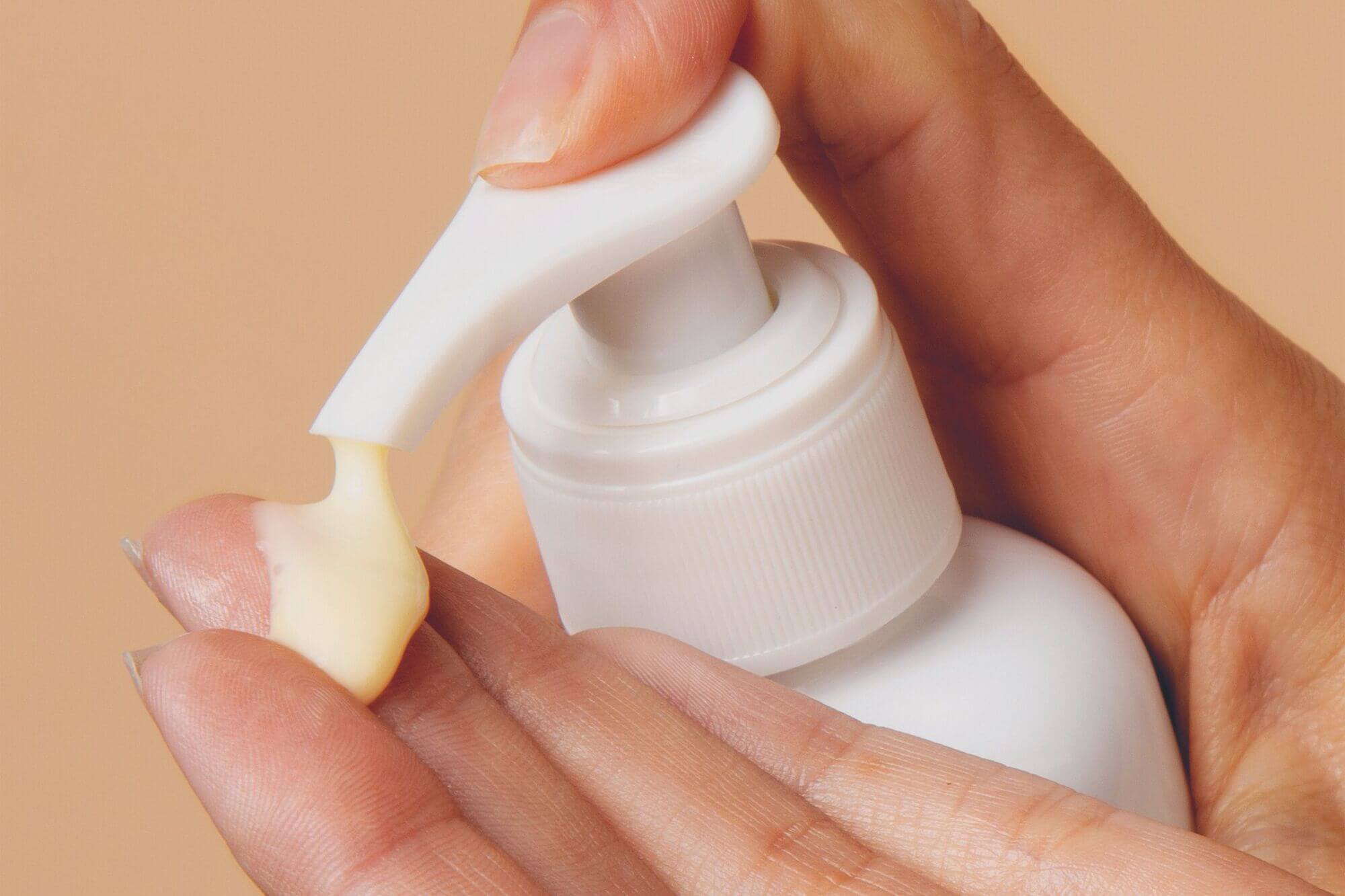 Got milk? We've heard it does a body good. We don't mean the 2% or low-fat kind, but rather a cleansing milk that's just about as creamy and dreamy. Though some dairy might be tasty in your hot beverages in the cooler months, you're going to need to add a cleansing milk to your skincare routine.
If you have sensitive skin, dryness, or are looking for a gentler cleanse, these silky (like milk) formulas could be the perfect thing to quench your skin. We'll break down how cleansing milk can balance your skin – plus the best ones for happy, healthy skin!
What Is a Cleansing Milk?
You've probably heard about a milk cleanser, and might be thinking it sounds like washing your face – or bathing – in milk. Cleopatra did it, and, well, she was renowned throughout history as quite the head-turner for her radiant skin. Though you're not going to find the lactose superstar in an actual cleansing milk, you will find a milky, silky-smooth formula fit for your inner queen.
So, what then is a cleansing milk and how does it differ from other cleansers? These milky alternatives are a much gentler approach to cleaning your skin. Milk cleansers have a texture that is luxurious and silky (like milk), making them light and as foamy as a cloud. These creamy formulas are comprised of a balance of healthy fats, hydration, and more skin-loving benefits!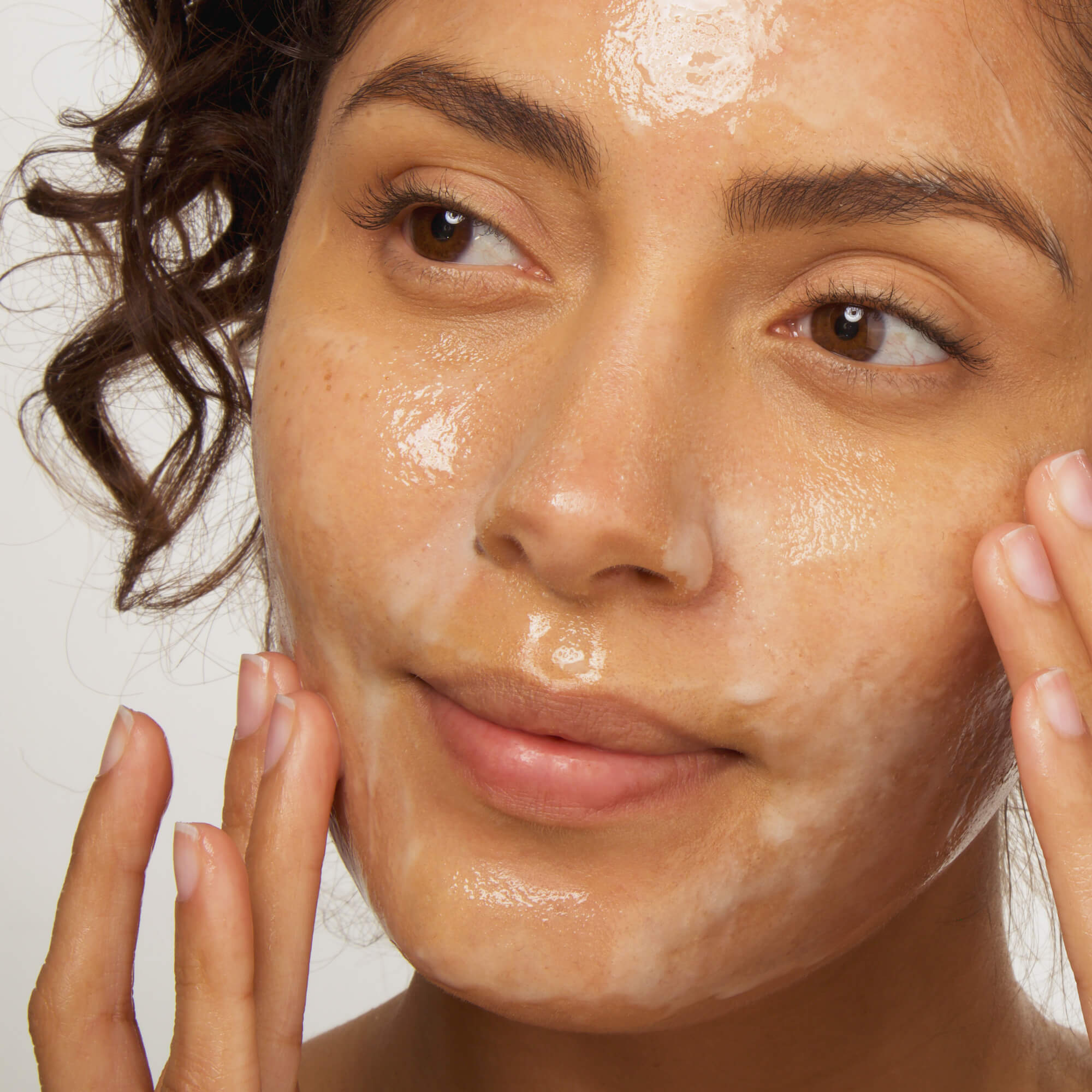 Is Cleansing Milk Good for Skin? Do You Rinse It?
Unlike Cleopatra, you don't have to soak your face (or body) in milk to luxuriate in its skin benefits. As opposed to lactose, a cleansing milk consists of oil and water. Instead of relying on a foaming agent to do the cleansing work, milk cleansers are pillow-soft with emollient qualities, leaving your skin lovely and smooth!
Emollients are effective for filling in the cracks and crevices of dry skin or fine lines and replenishing any damage on the surface of your skin. Emollient-rich ingredients like oils (shea and cocoa butters are two popular types) and vitamin E break down dirt and makeup, and remove them without stripping your skin. Cleansing milks also have ultra-gentle cleansing agents like aloe vera, coconut oil, and green tea.
Many prefer to apply cleansing milk directly to skin without water, since the lathering action comes from the fats in the formula itself. Water is really only needed to rinse the cleanser away after you've massaged it over your skin.
Newsletter
Subscribe
for more blog updates and exclusive discounts
When to Choose a Cleansing Milk
With the dry scarf-and-boot season on the horizon, you might already be feeling a case of the itchies and scratchies. We don't want to attack our skin with other cleansers while it's trying to balance and repair itself. Using a cleansing milk contains soothing ingredients that can help keep your skin in check and address these other reasons:
#1: When your skin is feeling dry
Even if your current cleanser doesn't strip your skin, using a cleansing milk could be better at adding moisture and balancing your skin.
#2: When your skin is irritated
If you have reactive skin, a cleansing milk can help to calm down redness and reduce irritation in sensitive and acne-prone skin.
#3: When you're not removing a lot of makeup
Instead of slathering on a cleanser and rubbing and tugging at your skin to remove a little bit of makeup, opt for using a cleansing milk. It can do the same cleansing job as your face wash – and perhaps better!
#4: When your moisture barrier has been compromised
You know those dry temps and chilly winds around the corner that leave your skin extra dry, tight, or parched? Give your protective barrier some TLC and much needed moisture with a cleansing milk.
The Best Cleansing Milks for Face
Natural cleansing milks are made with gentle, concentrated nutrients for the skin, which makes them so ideal for sensitive or dry skin or skin that needs a break to recover. Forget those conventional cleansers made with harsh ingredients that can strip your skin and further exasperate any skin woes.
Check out the top cleansing milks for the face, which promote hydration, moisturization, and nourishment.
We'll never get over just how creamy and luxurious cleansing milks feel on the skin. A single pump of this floral fantasy delivers milky hydration that smooths over the skin like early morning mist, addressing any imbalances on the surface first. Calendula flower, the star of the show, is known for diminishing inflammation and encouraging collagen production.
Made with the addition of skin-calming chamomile and aloe, this silky-smooth milk cleanser gently sweeps away dirt and impurities without stripping skin of essential moisture. The addition of redness-reducing rose hydrosol balances the skin. For any dryness or sensitivity, the finishing touch of skin-conditioning sea buckthorn oil will leave your skin looking supple and radiant.
This oceanic fantasy cleansing milk does wonders for the skin. Formulated with nature's best skin soothers including Water Lily extract, this fragrance free, gentle formula works like gentle waves to soothe and remove makeup, dirt, and impurities from the surface of your skin without disrupting the skin's pH or protective barrier.
Loaded with potent vitamins and minerals, this creamy cleansing milk calms redness and inflammation on contact, and is effective for calming rosacea. DPHP, a plant-based amino acid, and organic algae increase elasticity, boost collagen production and ensure long-lasting hydration. Leaves skin looking and feeling rejuvenated with a soft glow.
This gentle, silky enzyme cleanser will help you breeze through your daily cleanse. This refreshing, non-foaming, facial milk sweeps away excess oil, dirt, and makeup for calm, refreshed skin, while offering a touch of exfoliation without over drying skin.
Made with miehei, golden aspen bark, and comfrey leaf, this milky (way) dream smooths and offers plenty of hydration. Marshmallow and golden root soothe skin and help protect it against environmental stressors that will leave you feeling renewed, nourished and oh-so-comfortable in your skin.
It's about as close to a universal cleanser as they come. This creamy, coconut milk cleanser washes away impurities, dirt and makeup without stripping the skin of essential moisture. Milky bubbles made from coconut ferment, plus adaptogenic reishi, silver ear mushroom, and vitamin e help hydrate and purify skin.
This gentle wash features bentonite clay to physically purify your pores and is formulated to match the skin's pH so it doesn't disrupt your skin's natural barrier, and skin is left nourished and balanced. You'll love the earthy, rose aroma made of the highest-grade essential oils.
We know the risk of using regular cleansers on dry or sensitive skin can lead to tight, parched, unhappy skin. Using a cleansing milk for this skin type or when your skin needs a break is important to maintaining balanced, healthy-looking skin. That's gentle beauty for the win!
We carefully hand-select products based on strict purity standards, and only recommend products we feel meet this criteria. 100% PURE™ may earn a small commission for products purchased through affiliate links.
The information in this article is for educational use, and not intended to substitute professional medical advice, diagnosis, or treatment and should not be used as such.
Sign up to our email newsletter for more blog updates and exclusive discounts.
< Older Post | Newer Post >