5 Dead Giveaways of Un-Natural Eyebrows
Spotlighting the top red flags for brow blunders, and how to fix them!
Posted on May 21, 2019
Written by: 100% PURE®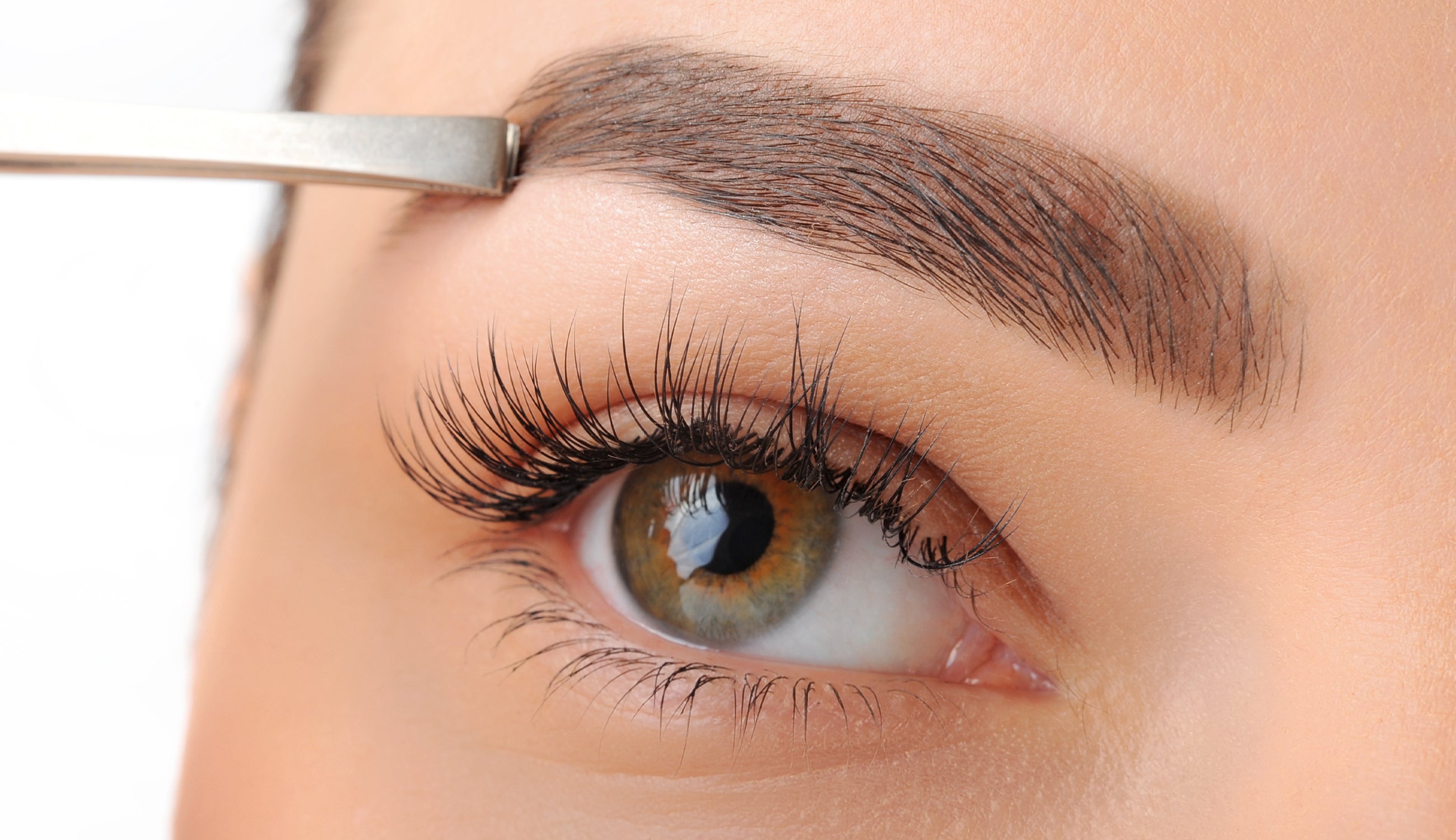 We're addicted to everything natural beauty (with a little help from our cosmetic products, that is). What's a natural brow to you? For some of us, that means little to no brow grooming – full brows, all wild and Brooke Shields-esque as the perfect counterpoint to sparkly made up eyes. Then there are those of us who meticulously groom our brows. We're talking super thin and high arches a la Gwen Stefani circa 2001, with a matching set almost as identical as the Nike swish on our shoes. We're no stranger to brow blunders and have certainly suffered our fair share of misshapen brows, over-plucked brows, and extremely bold brows that can be less than flattering. The problem is, many of us are unaware when we're committing a brow sin. Here are 5 beauty related things that can contribute to bad brows, and how to fix them STAT.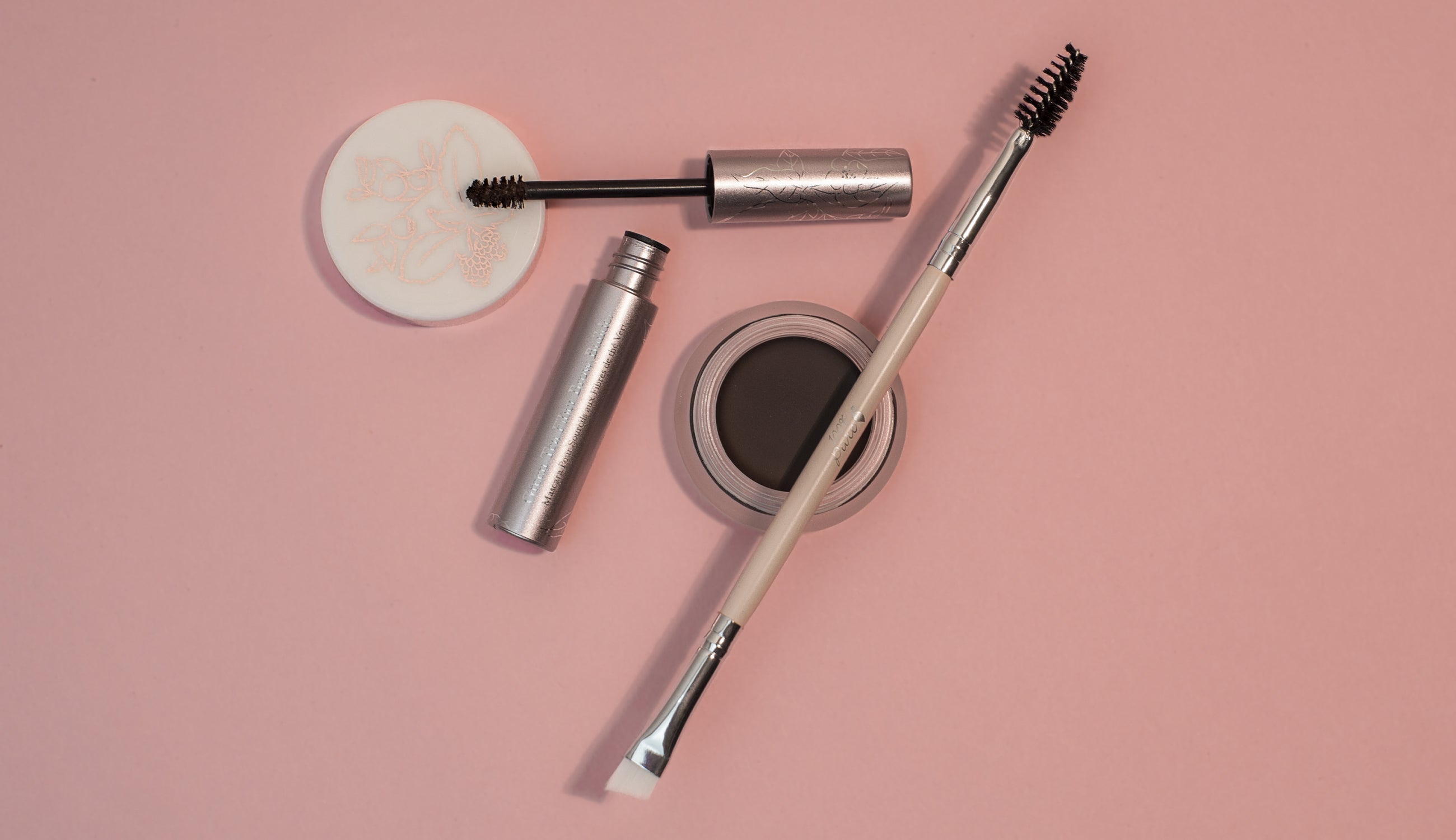 Using Too Many Products
Okay, so let's say we have a friend that's a tiny bit addicted to brow products. Doesn't sound like a bad problem to have, right? The problem is that some brow powder, eyebrow pencil filling in, pomade, and a tiny bit of eyebrow gel later, we – she has brows that look worse off, and she isn't sure why. While we fully endorse the love of brow products, the brow area is not the part of the face that needs layering of beauty products. The best brows learn the power of keeping it simple.
For brows, you want to find a single product or a duo that works best for you. A brow pencil is excellent for determining brow shape and drawing in small, brow-like hairs to fill in your brows. Look to a little brow gel to define the brow hair strands, and create fullness and definition where there was once uneven chaos. One product alone that can always do the trick for amazing natural brows is our Green Tea Fiber Brow Builder. And yes, it's possible to fall in love at first swipe. This stuff comes in two shades of neutral brown – one mid toned and the other dark toned. The formula utilizes seaweed to condition the brow area, lots of vitamin E for enhanced brow growth, and a mix of natural wax to create gentle hold.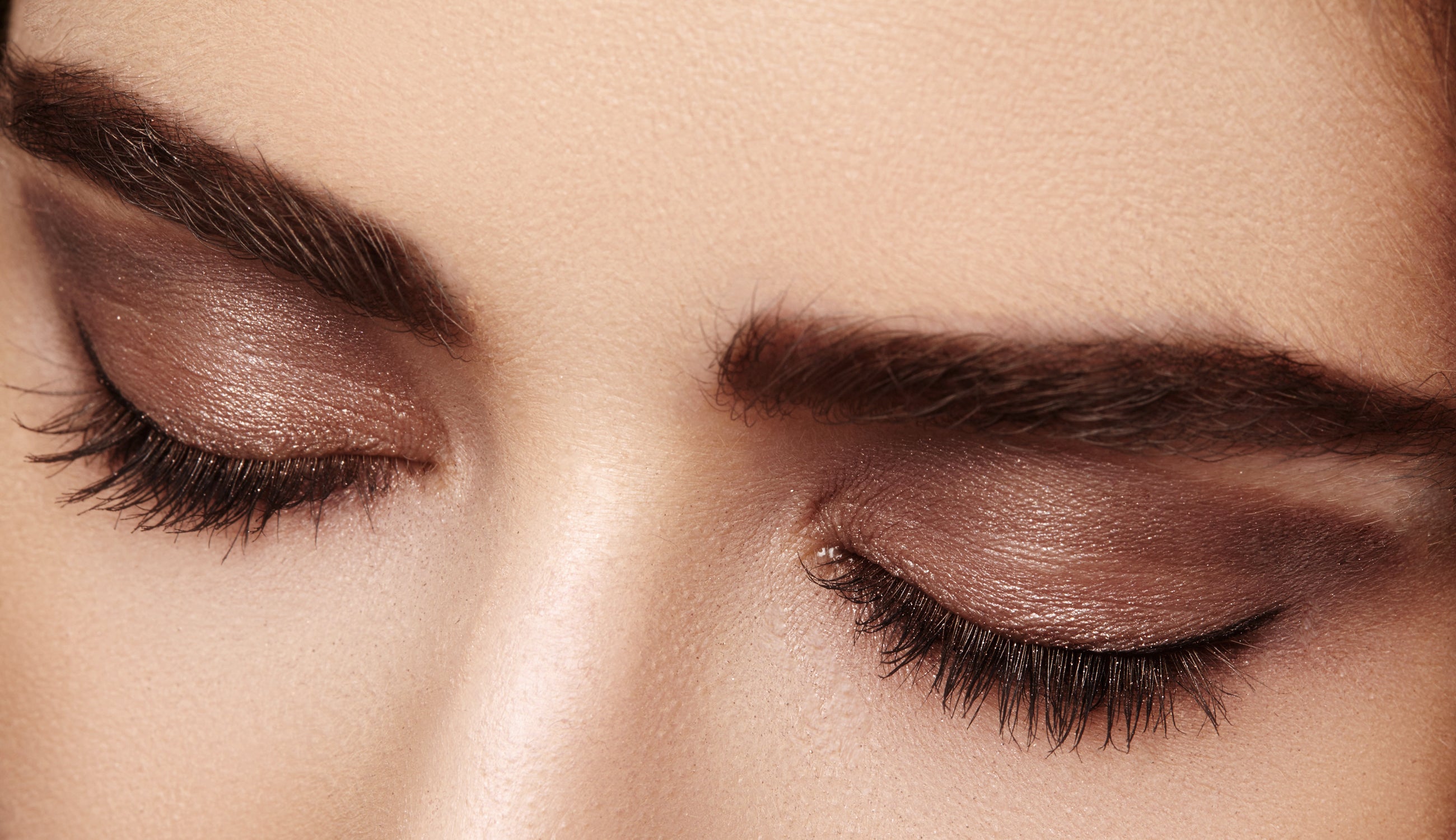 Too Dark Brows
One we see all too often are brows that are filled in unnaturally dark. There's an argument that this is a matter of preference, but one thing to know is that dark brow products can intensely age the face. Going with brows that are your hair color or (1-2) shades darker than your skin provide the perfect, soft contrast and deliver on natural eyebrows that flatter your face.
Magnified Mirrors
Have one of those killer vanity setups at home, with the studio lighting and the 2-way magnified mirror? It can be tempting to flip the mirror over for the most magnified view and go in with the tweezers. But think twice before you pluck. Firstly, it is really easy to damage the skin when plucking. Micro scratches impact the smoothness and clarity of the skin, and even worse, you can end up with scarring or an infection.
Take two steps back from the mirror, drop the tweezers and opt for hair removal by a professional – or you can lean into one of our favorite tricks: concealing unsightly hair. Dot on a bit of your shade in the Fruit Pigmented 2nd Skin Concealer and pat in with your ring finger, or blend away with a concealer brush. If you go in with a tool like our Dual Ended Eyebrow Brush, you can carve out a very defined shape with the spoolie brush, and no one will be the wiser that your natural eyebrows are a bit wild at the moment.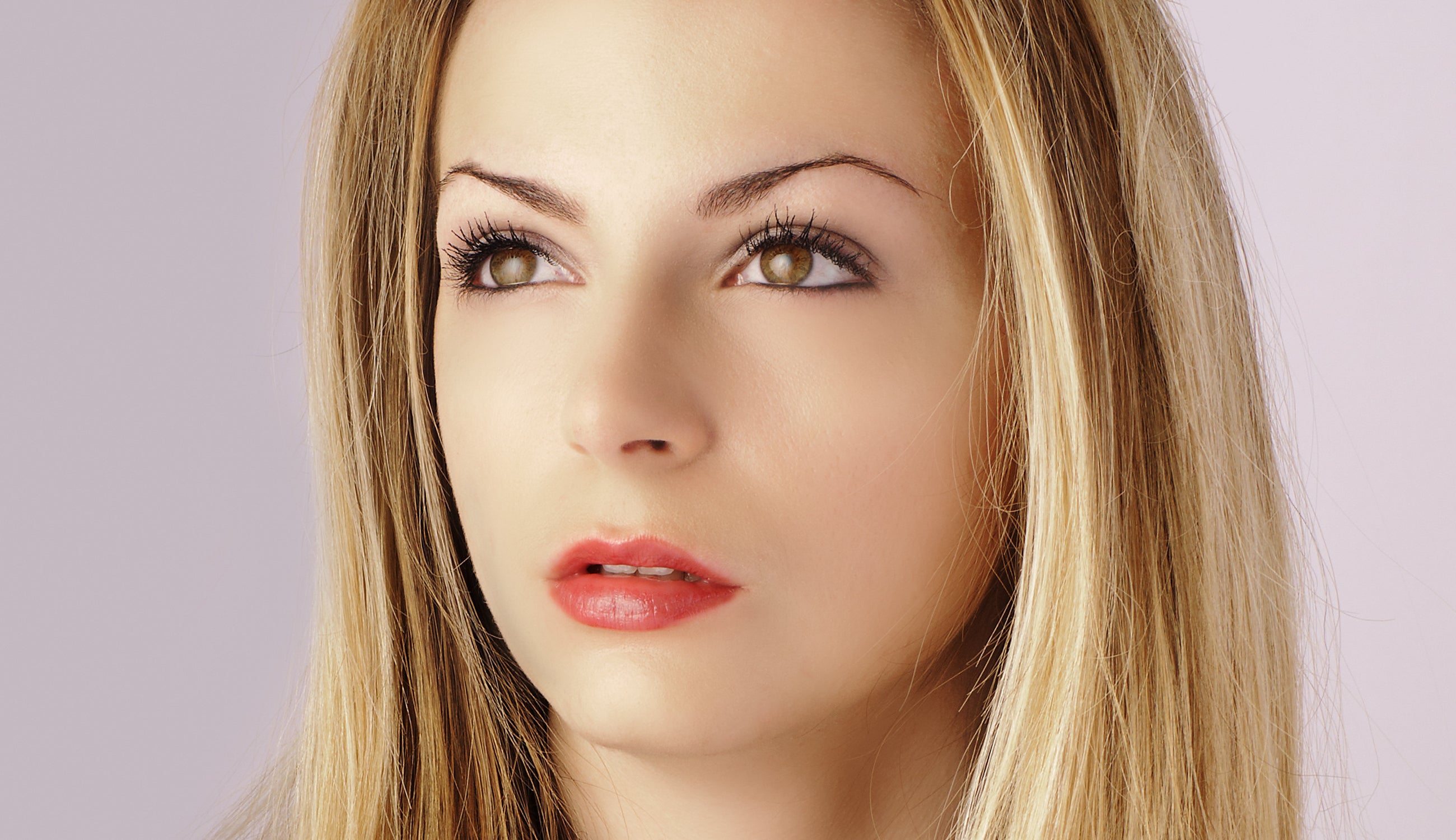 Over-Plucking
Speaking of magnified mirrors and tweezing, we're probably all familiar with the eyebrow sin of over-plucking. What starts off as just cleaning up the edges quickly turns into brows as sharp and as thin as blades (and with sparse areas to boot!). If you've already gone down that road and are looking for ways to thicken things up in the brow area, pair the Dual Ended Eyebrow Brush with the 100% PURE Long Last Brows pomade. Just the ticket, this pomade can help you shape in a thicker brow utilizing coffee, cocoa, and avocado-sourced biotin for boosting eyebrow hair growth, for new strands coming in in no time.
Uneven Brows
This almost feels like one of those things that just can't be helped, but here's a quick guide that may as well be in the brow rulebook. First, ensure your brows begin aligned with the start of your eyes. Next, make sure the arch of your brow is above the highest point of your eye. Finally, the tail of your brow should end about 45 degrees up from the outer corner of your eye. No need to go in with a protractor, but these general guidelines ensure that even if the two of your brows don't exactly match, they pair well (sisters, not twins!) and compliment each eye.
Catching yourself on one or two of the blunders above? Not to worry, brow hairs do eventually grow back, and there's so much you can achieve with the right brow products. Take your mistakes in stride, and find the technique that works best for you. Brow expert status achieved!
We carefully hand-select products based on strict purity standards, and only recommend products we feel meet this criteria. 100% PURE™ may earn a small commission for products purchased through affiliate links.
The information in this article is for educational use, and not intended to substitute professional medical advice, diagnosis, or treatment and should not be used as such.
Sign up to our email newsletter for more blog updates and exclusive discounts.
< Older Post | Newer Post >