Why Green Tea Oil Should Be Your New BFF
How green tea oil can protect, clarify, and rejuvenate your skin
Posted on December 27, 2019
Written by: 100% PURE ®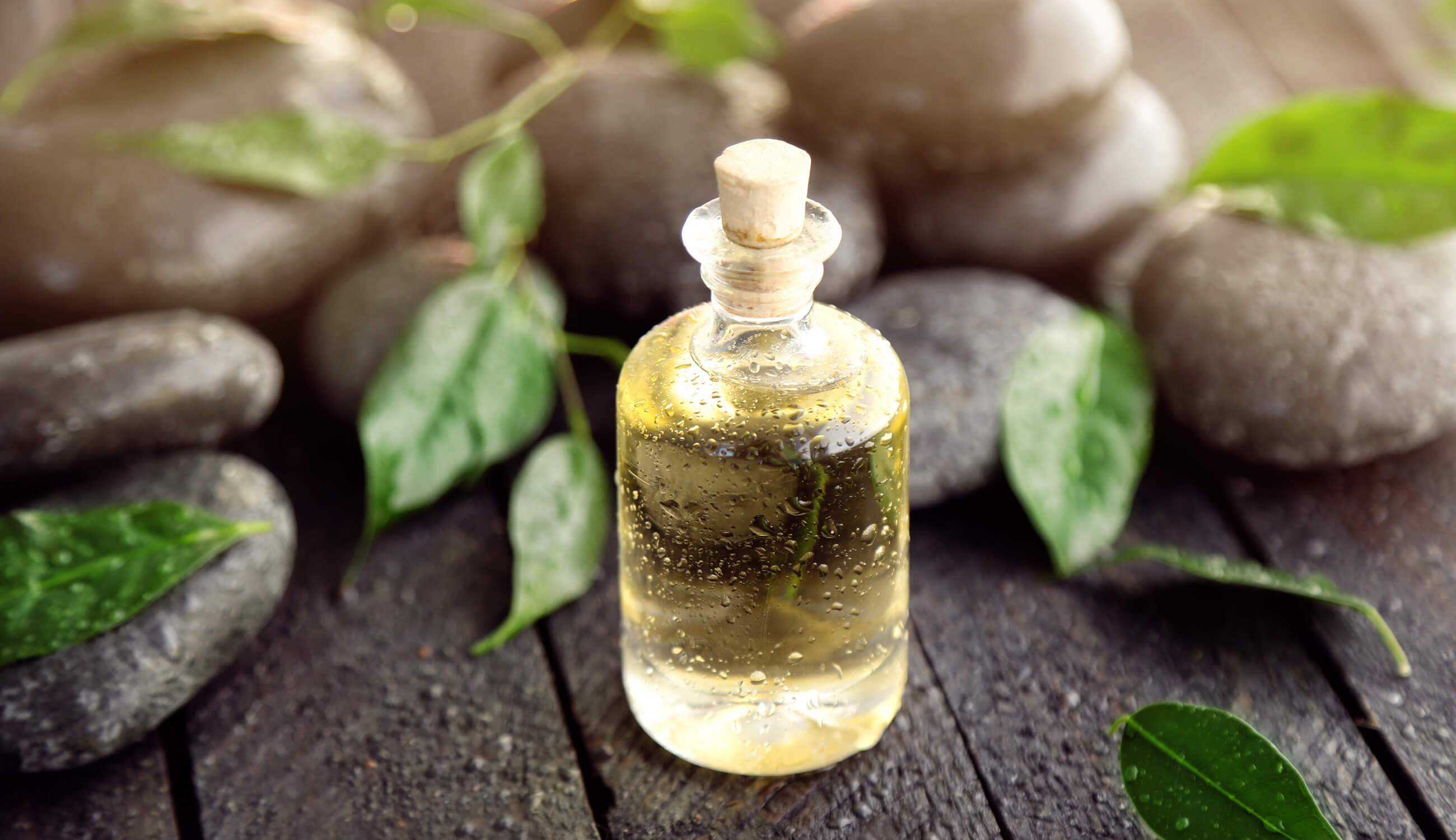 Green tea boasts a number of different benefits for your skin. While you've likely heard praise of the many benefits of green tea, did you know that it can also be made into an essential oil? Green tea oil isn't known as widely as others, but it's time this hidden gem made a splash in your daily skin care routine!
How Green Tea Oil Works for Your Skin
In our products, you'll usually see green tea oil listed as Organic Camellia Sinensis (Green Tea) Oil. Green tea oil is produced via steam distillation, or by cold pressing camellia sinensis tea leaves. This results in a more concentrated byproduct of the plant, packed with polyphenol and vitamin content for protection and DNA repair.
Here's how green tea oil can benefit your skin:
#1: Balances oil production
As oily and acne-prone skin types know, excess oil can clog pores and lead to pimples. Applying green tea polyphenols on the skin leads to less sebum production – meaning less shine.
EGCG, a main catechin in green tea oil, can help decrease oil production in sebaceous glands. To clarify: catechins are polyphenols, and polyphenols are types of antioxidants. This makes green tea oil a great ingredient for even oily skin types.
#2: Works as an astringent
Less oil in pores means less clogging and smaller pores. If you want to further reduce the appearance of pores, choose ingredients with vasoconstricting properties. Vasoconstriction is the narrowing of blood vessels. This shrinking effect on the skin can lead to smaller-looking pores and less skin redness. Green tea oil contains tannins, polyphenols that offer astringent effects.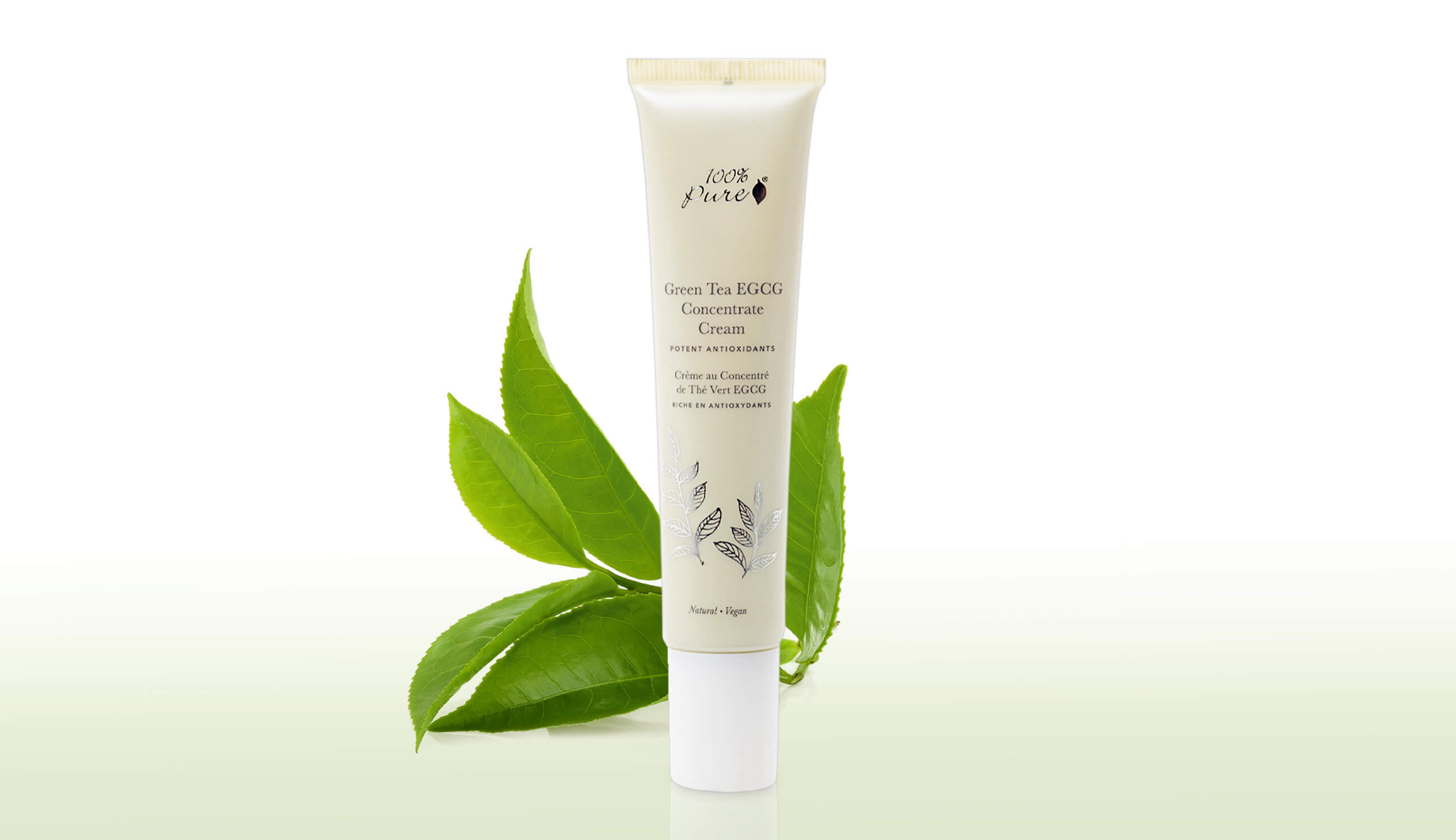 #3: Minimizes UV damage
UV damage leads to collagen degradation and faster visible aging. That's why we're always looking for new ways to help protect our skin – and green tea oil is the ideal candidate.
Green tea oil reduces the effects of UV rays because of its catechin content: specifically, EGCG. Hydrogen peroxide is a product of oxidative stress: our skin produces it when exposed to free radicals. Green tea's polyphenols help inhibit this reaction; this means better photoprotective activity.
#4: Deters and prevents acne breakouts
One of the suspected causes of acne is bacteria. According to Medical News Today, the P. acnes bacteria "lives in the oily region of the skin's pores." It can trigger an immune response and cause those tender, inflamed bumps to appear on the skin.
Green tea oil's antibacterial properties help tame that bacteria. EGCG is responsible for that antimicrobial activity – it's a true multitasker!
#5: Helps maintain collagen
Maintaining our current collagen stores and preventing any degradation is key to healthy, youthful looking skin. Green tea oil's antioxidant action helps you do just that. According to a 2013 study, green tea can "delay collagen aging", and adding vitamin C and E to the mix can boost that effect.
When and How to Use Green Tea Oil
Another thing we love about green tea oil? It can be used in your morning and evening routine for double the impact.
In the AM, apply a moisturizer with green tea oil for daytime antioxidant action. This potent wonder is one of the main ingredients in our Green Tea EGCG Concentrate Cream: suitable for normal, dry, oily, and combination skin types, and can be used under sunscreen. This moisturizer can help your sunscreen fend off free radicals and subsequent damage while boosting hydration.
Try applying a green tea treatment before bed, too. Green tea oil is one of the top ingredients in our newest Multi-Vitamin + Antioxidants PM Facial Oil. Camellia sinensis oil, vitamin C, and vitamin E provide anti-aging benefits by stimulating and preserving collagen. This oil helps seal in hydration after your moisturizer, too!
PRO TIP: Another option is using green tea oil in a toner for its pore-shrinking properties. You can treat your skin with a toner both the AM and PM.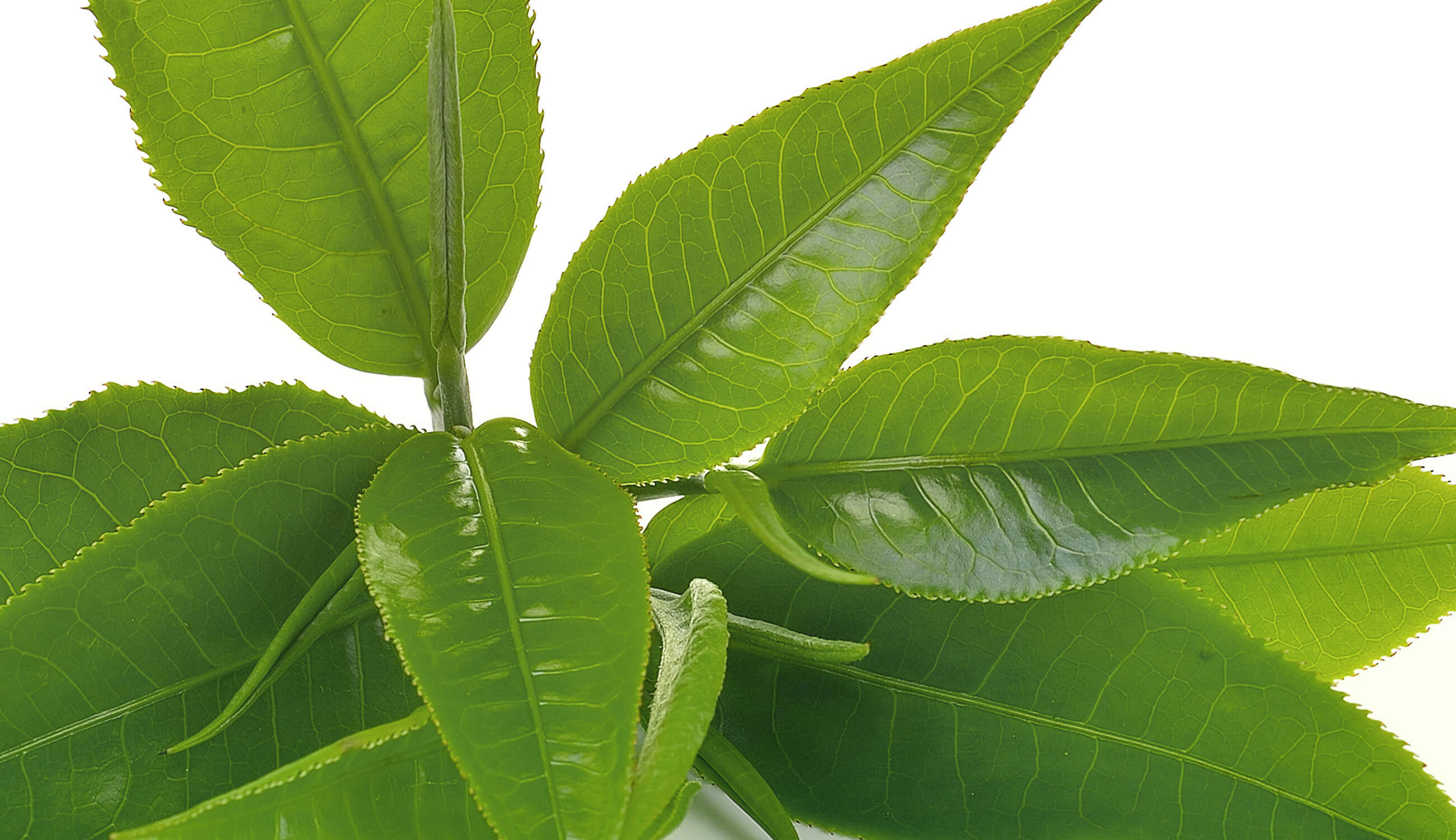 Green Tea Oil for Hair Benefits
While we love green tea oil for our everyday skin care, this potent essence can be useful for hair care, too!
Let's recap some surprising ways that green tea oil benefits hair:
Hair growth
With little to no blood circulation, your hair follicles decrease in size. This means less healthy hair and less room for your hair to grow. Green tea oil may help stimulate blood circulation and lead to healthy, active hair follicles.
Helps reduce hair loss
EGCG may help block DHT – dihydrotestosterone – a hormone responsible for hair loss in many people. According to Hair World Mag, catechins in green tea "bind with the primary enzymes that create DHT." This prevents testosterone from converting into DHT.
Moisturizes
When our hair appears dull, it's often due to a lack of hydration. Green tea can help bring moisture back to your scalp. Use a rinse with green tea oil to bring your hair back to life. Your moisturized hair will look shiny and healthy!
We carefully hand-select products based on strict purity standards, and only recommend products we feel meet this criteria. 100% PURE™ may earn a small commission for products purchased through affiliate links.
The information in this article is for educational use, and not intended to substitute professional medical advice, diagnosis, or treatment and should not be used as such.
Sign up to our email newsletter for more blog updates and exclusive discounts.
< Older Post | Newer Post >