The Best Products with Lavender Oil for Skin
Add these products to your skin care routine for a fresh, clear complexion
Posted on December 30, 2019
Written by: 100% PURE ®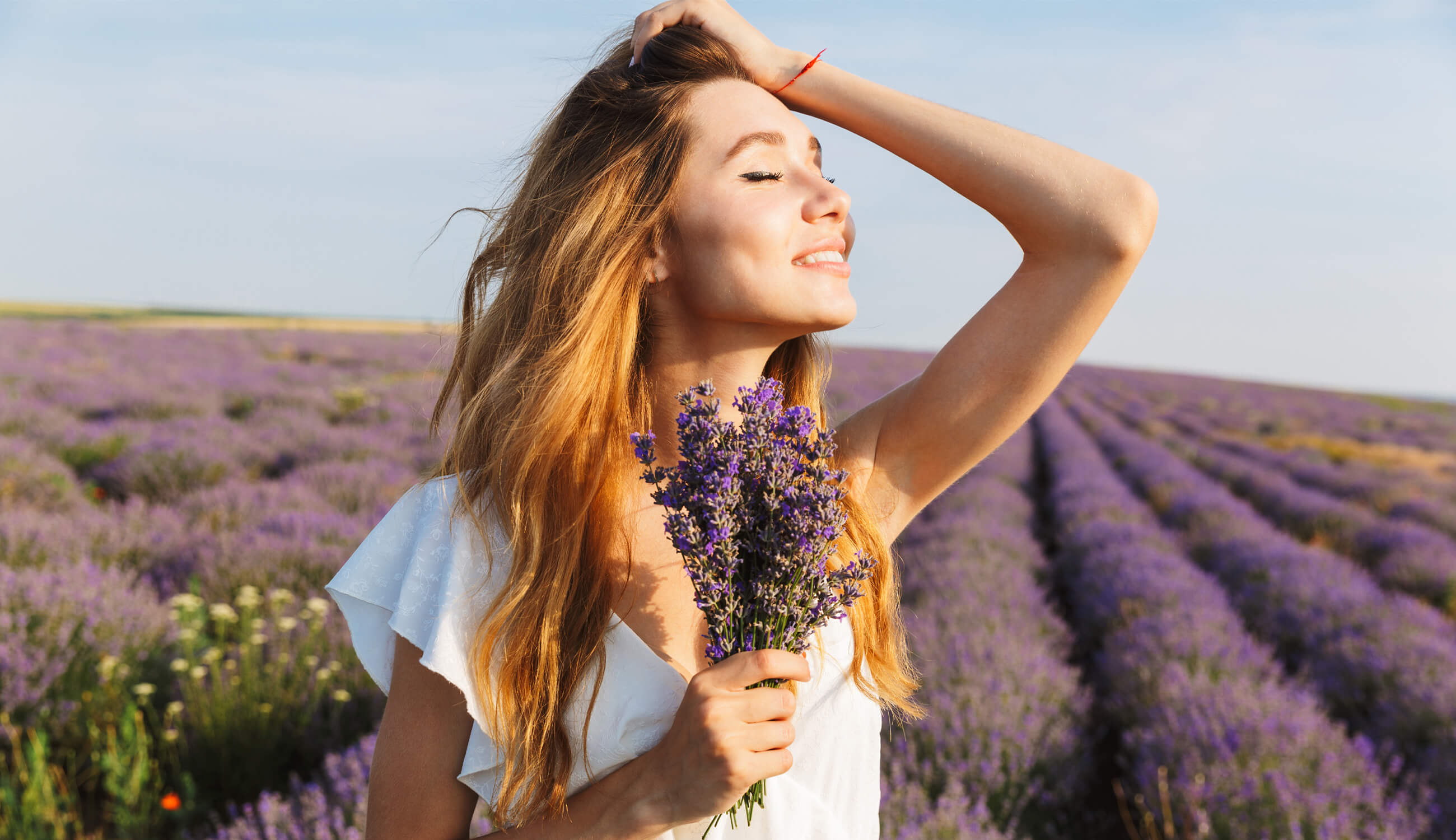 Oh dreamy, elegant lavender. Its mind-soothing benefits are legendary – with lavender oil slipped into nearly every bedtime bubble bath and spa treatment. If lavender oil can promote calmness and healing, imagine the power it can have for your skin.
We're naming the top products made with lavender oil, from moisturizer to foundation. If you aren't already familiar, follow along as we outline the many benefits of this beautiful botanical treasure!
Key Benefits of Lavender Oil for Skin
With self-care rituals defining the heart of skin care, daily use of lavender oil for skin is a match made in heaven. This coveted oil not only boosts potent anti-aging properties, but is also ultra-nourishing for skin and comes with a heavenly therapeutic scent.
#1: Helps Prevent Wrinkles
Free radical damage is caused by environmental stressors like UV rays and pollution, which can wreak havoc on our skin in the form of wrinkles and fine lines. Lavender oil is chock-full of beneficial antioxidants that can help fight and repair premature aging from these damaging radicals. The antioxidant properties of lavender oil also contribute to firmer-looking, more resilient skin.
#2: Acne and Anti-Fungal Fighters
Acne often rears its ugly head when you don't have enough oil! That's because parched skin will try to overcompensate for your skin's natural oil or sebum, and that's a recipe for clogged pores and blemishes. Lavender oil is naturally antibacterial and antifungal properties, which helps kill harmful bacteria and fungus to prevent and heal acne breakouts.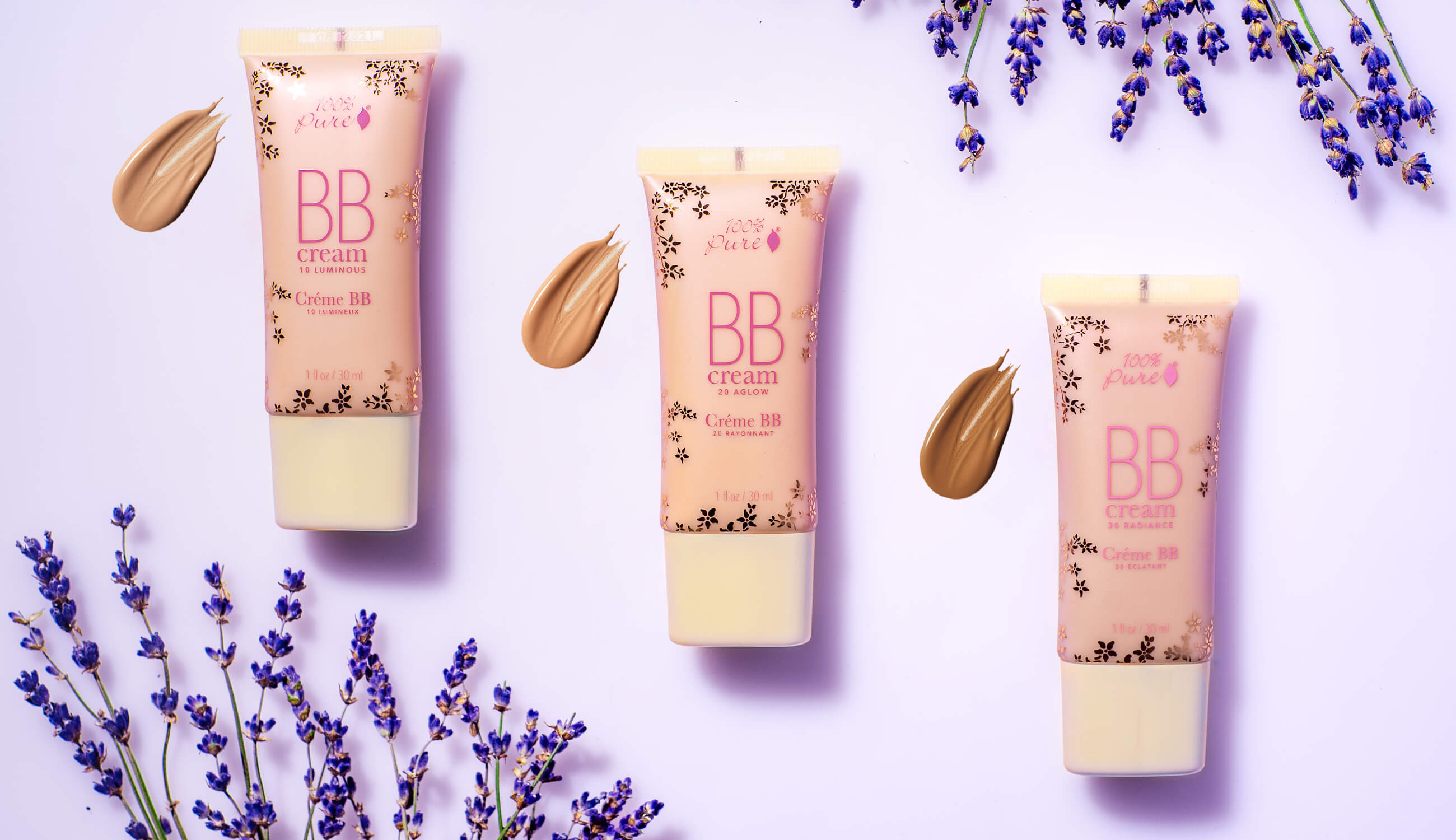 #3: Anti-inflammatory Super Hero
Just as the inhalation of lavender oil can promote mental calm, this superstar oil offers the same calming benefits for your skin. Its soothing powers are derived from natural stores of beta-caryophyllene, which helps to reduce inflammation and pain. This makes lavender oil great for calming irritated skin from cystic acne, insect bites, and sunburns.
PRO TIP: When treating sunburns with lavender oil, be sure to dilute with a carrier oil like jojoba or coconut oil.
#4: Soothes Dry Skin and Eczema
Since lavender oil reduces inflammation and has antifungal properties, it helps to soothe dry skin and calm the red, itchy symptoms of eczema. Whether you've been scratching away from eczema or have dry skin, lavender oil for skin does an excellent job at balancing your skin's moisture level and lessening persistent itching, which can damage skin or lead to infections.
#5: Helps with Hyperpigmentation
With lavender oil's stellar reputation for reducing inflammation, it's no surprise that it aids in skin discoloration and hyperpigmentation. The skin-lightening effects of this oil can help to reduce dark spots from sun damage or hormone fluctuations. Lavender oil for skin can also lessen redness and blotchiness caused from acne or post-acne scars.
#6: Bye-Bye Dark Circles
Lavender is known far and wide for its soothing quality to our senses and body. It's no wonder then that this magical oil could help with calming under-eye circles. Since lavender oil reduces inflammation and lightens skin, it may help to improve the look and health of dark under-eye circles and help to reduce the puffiness of under-eye bags.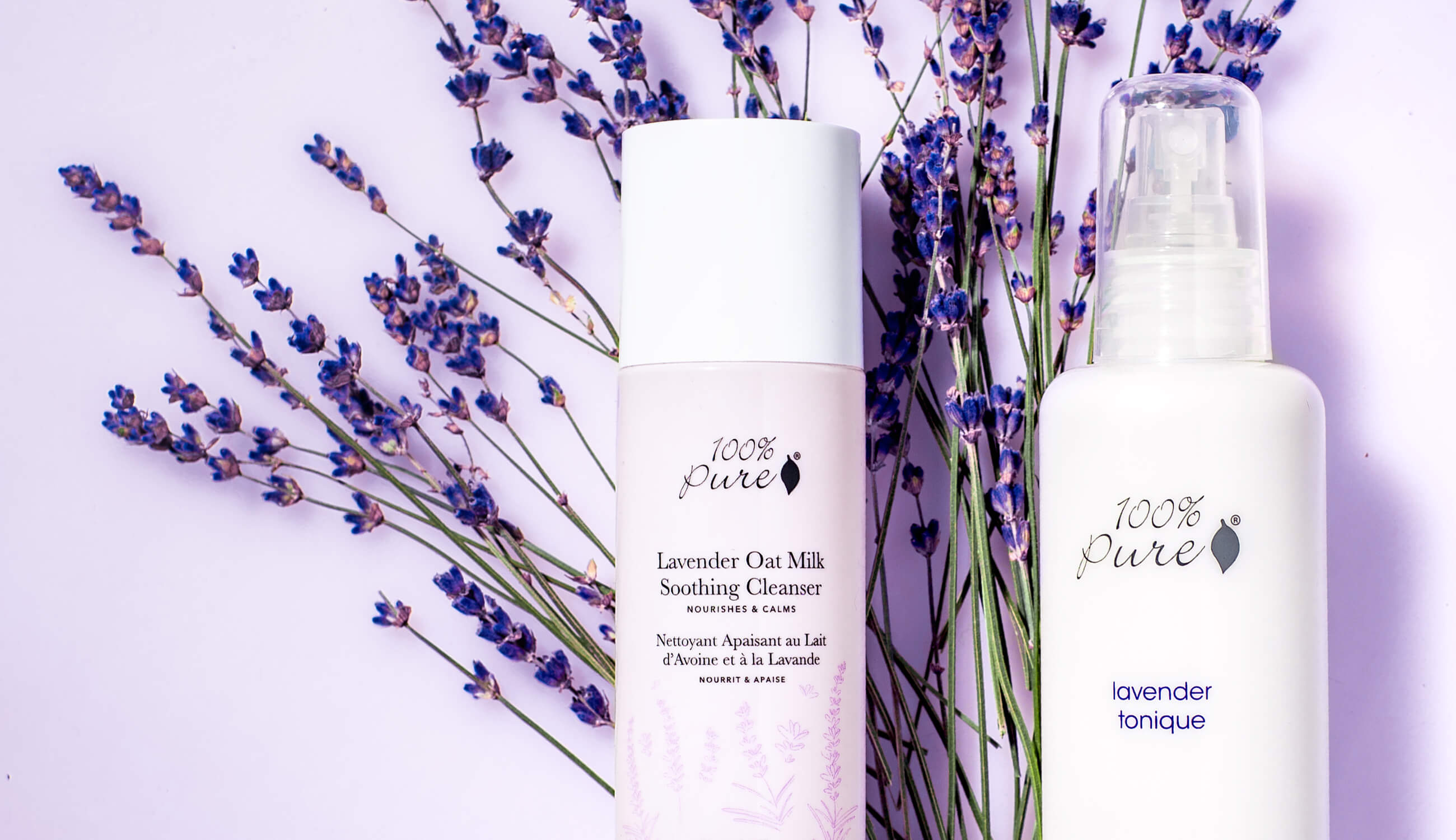 The Best Lavender Oil Products for Your Skin
One of the best ways to reap the amazing benefits of lavender oil is by incorporating it into your skin care routine. Here's how you can start using this oil in your 2020 routine for a clear complexion!
Lavender Oat Milk Soothing Cleanser
Adding skin-enriching botanicals to your skin care regimen can halt accelerated aging in its tracks! Give skin an ultra-dose of skin-soothing benefits with our Lavender Oat Milk Soothing Cleanser. Made with beta glucan-rich colloidal oatmeal, nourishing coconut milk, and anti-inflammatory botanicals, this skin-softening cleanser gently washes away makeup and impurities. Purifying lavender fights acne and reduces scars.
Lavender Tonique
Never miss a chance to refresh your skin on-the-go with a spritz of our Lavender Tonique. Made with a blend of gentle botanicals that work to purify, hydrate, and soften skin, this spray toner cleans and detoxifies pores while moisturizing your complexion. Calming lavender reduces acne scars and inflamed skin and soothe stressed skin.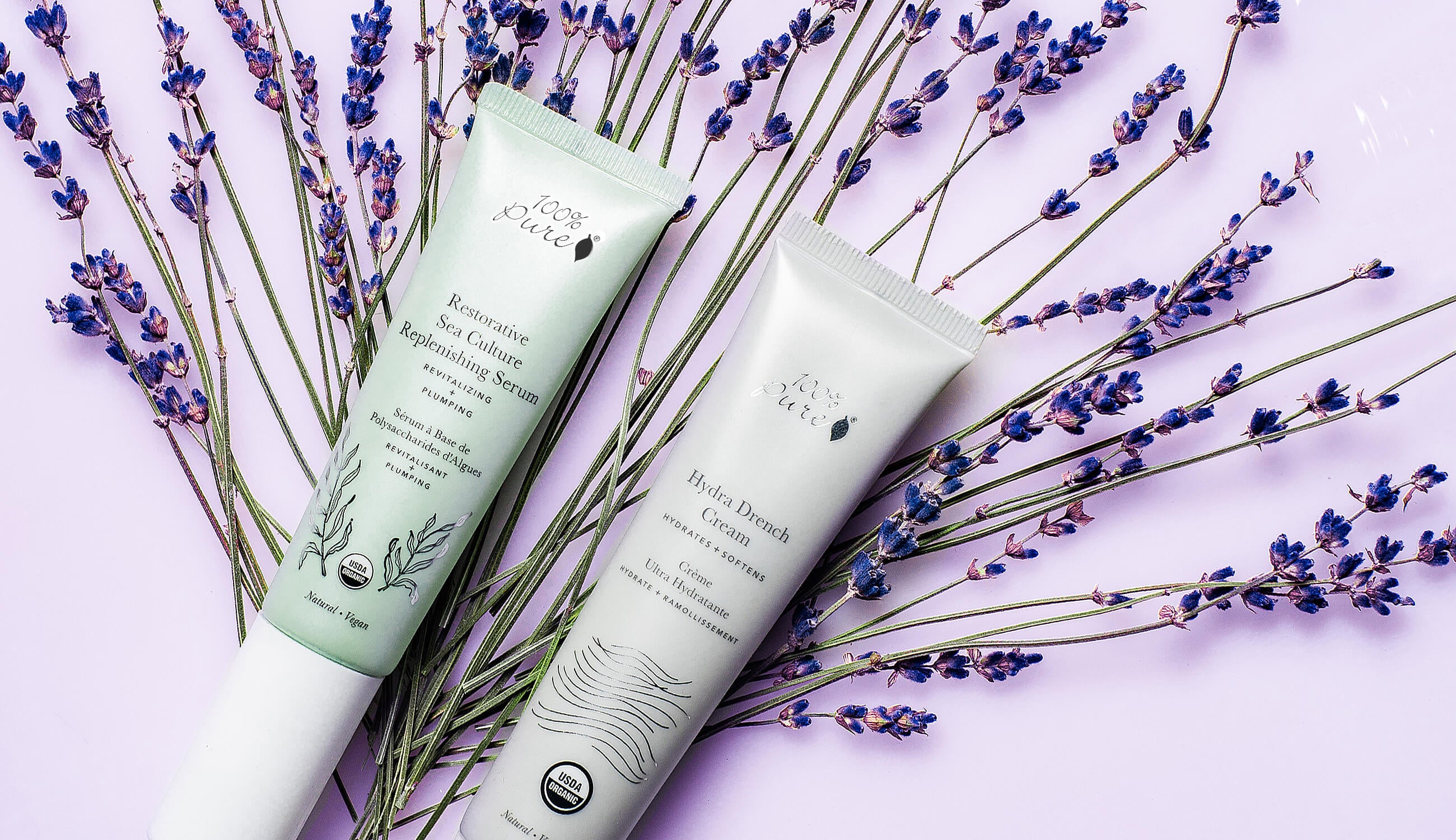 Restorative Sea Culture Replenishing Serum
For dry or inflamed skin, sometimes a moisturizer just won't cut it – that's where serums come into play. Our ultra-light, water-rich Restorative Sea Culture Replenishing Serum was crafted to deeply saturate dry, thirsty skin cells with intense hydration. Seaweed polysaccharides hydrate and plump skin for a more youthful complexion, while olive squalane delivers moisture to prolong hydration. Lavender oil gently moisturizes skin, and helps reduce redness, blotchy patches, and acne scarring.
Hydra Drench Cream
Looking to replenish thirsty skin with intense hydration that your dermis will thank you for? Look no further than our Hydra Drench Cream. Infused with beneficial omega fatty acids, rose water and shea butter, this hydrating and nourishing, cream is ideal for minimizing redness, free radical damage and dryness. Lavender oil calms skin and protects with antioxidants.
BB Cream Who said that full coverage makeup has to look cakey? Our luminous BB Cream offers ultra-lightweight wear, soothing coverage, and a luminous dewy finish. We included antiseptic lavender oil and skin-refreshing rosemary, while responsibly sourced mica gives complexion a glowing shimmer.
There's a myriad of essential oils out there, but there's one thing for certain that's going to be hanging around for probably another 2,500 years: lavender oil! While the benefits of this coveted oil are seemingly endless, it makes for one of the easiest ingredients to add to your routine.
For more information on this potent purple bloom, check out our feature on how lavender oil is made and more benefits of it for your skin. For details on other essential oils with mega beauty benefits – check out our full list of the best essential oils for your skin.
We carefully hand-select products based on strict purity standards, and only recommend products we feel meet this criteria. 100% PURE™ may earn a small commission for products purchased through affiliate links.
The information in this article is for educational use, and not intended to substitute professional medical advice, diagnosis, or treatment and should not be used as such.
Sign up to our email newsletter for more blog updates and exclusive discounts.
< Older Post | Newer Post >