The Best Natural Shampoos for Hair Loss
Time to focus on scalp care for recovery and regrowth – while strengthening strands with the best natural shampoos
Posted on December 26, 2019
Written by: 100% PURE ®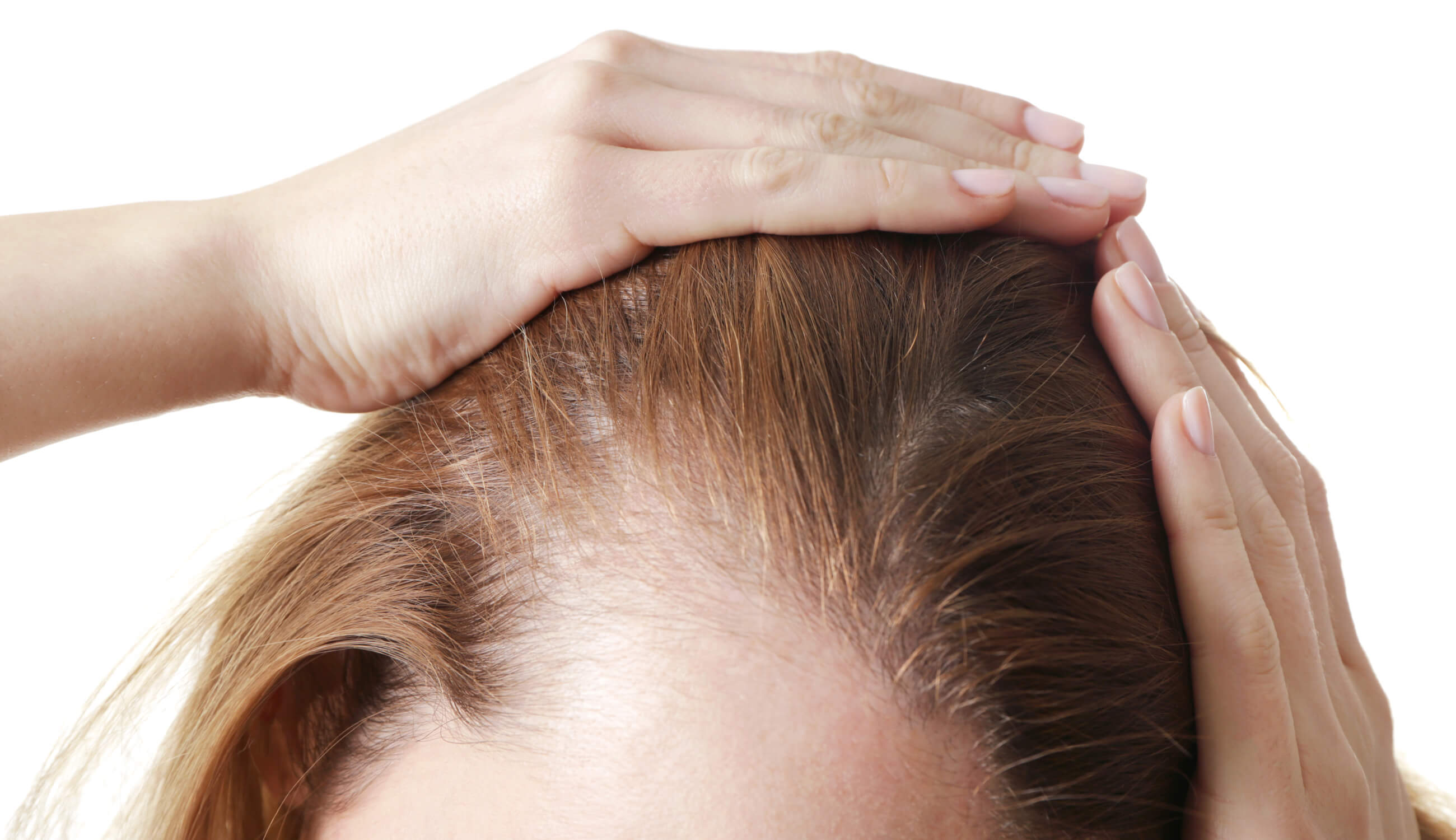 As anyone who has ever pulled a big, scary gob of hair from a brush or made a hair work-of-art on the shower walls knows, people lose their hair. We usually don't fret at shedding strands daily, and simply brush it off – until there's more fallout there than should be.
With different potential triggers to hair loss, things can get a bit hairy. It's time to unclog those drains with some solutions to help alleviate excessive hair shedding. We'll tell you why choosing the best natural shampoo is a win-win remedy for nourishing your scalp and strands to encourage regrowth.
2 Major Factors of Hair Loss
The reasons for hair loss can be tricky – and many experience shame and frustration over hair loss itself. Gone are the days of vacuums where our secrets went silently in an opaque bag, as opposed to clear containers that bear-all in fancy vacuums nowadays.
If you've ever had to close your eyes while opening that contraption over the trash can, you're not alone. Although hair loss occurs more in men, it affects plenty of women who often keep the issue near and not-so-dear to their hearts.
According to the American Hair Loss Association, while 85% of men will experience visible hair loss by the age of 50, so will 40% of women. While most men seem to take to the bald head look with grace, it's not typically a comfortable conversation for women among girlfriends over a glass of vino.
Without adding any further distress to already stressed tresses, let's get to some of the root causes of hair loss.
#1 – Scalp Health
Just as you won't have lovely flowers from a bed of bad soil, you won't have healthy, luscious hair from an unhealthy scalp. Speaking of roots, healthy hair starts with a healthy scalp. Since the scalp houses all the follicles of which hair grows after passing a sebaceous oil gland along the way, the more trouble the strands have upon exit, the more impact it will have on hair growth.
Follicles that are chock-full of oil or blocked by dead skin, dandruff or infection spell trouble and will affect the quality of hair growth. It's important to wash our scalps to remove the build-up of dead skin and help keep the hair follicles pathway clean, healthy and maintained.
Our Burdock & Neem Healthy Scalp Shampoo and Conditioner is the perfect duo for gently cleansing away dirt, product buildup, and excess oil without stripping essential moisture. Featuring scalp-soothing botanical extracts of neem and burdock, this clarifying duo will purify your scalp and stimulate circulation for healthy hair growth.
#2 – Hair Damage
When it comes to the health and integrity of our hair, the adage "less is more" couldn't be more fitting to saving your strands. Going overboard with chemical overtreatments and processes, such as hair coloring and straightening, and excessive heat styling is a hair-no. In the long run, this will compromise the health of your scalp and weaken the bonds of the hair, making them dull and prone to breakage.
Give your hair a good break and choose wisely to not chemically overload or over-treat your tresses or use harsh heat styling and products daily. If hair damage, thinning or loss is your concern, choose hair products with natural, plant-derived ingredients tailored to your hair type and condition.
Our Repair Shampoo and Conditioner can help nourish dry, damaged hair. This scalp and hair-quenching duo can both nourish dry, damaged hair with moisturizing natural oils, vitamins, and antioxidants for silky smooth and hydrated locks.
If you're dealing with hair thinning or loss, our Honey & Virgin Coconut Restorative Shampoo and Conditioner will help restore damaged hair, while replenishing moisture and healthy hair growth. This moisture-quenching duo are designed to nourish your hair with pro-vitamin B5, while strengthening roots and strands with essential vitamins and nutrients.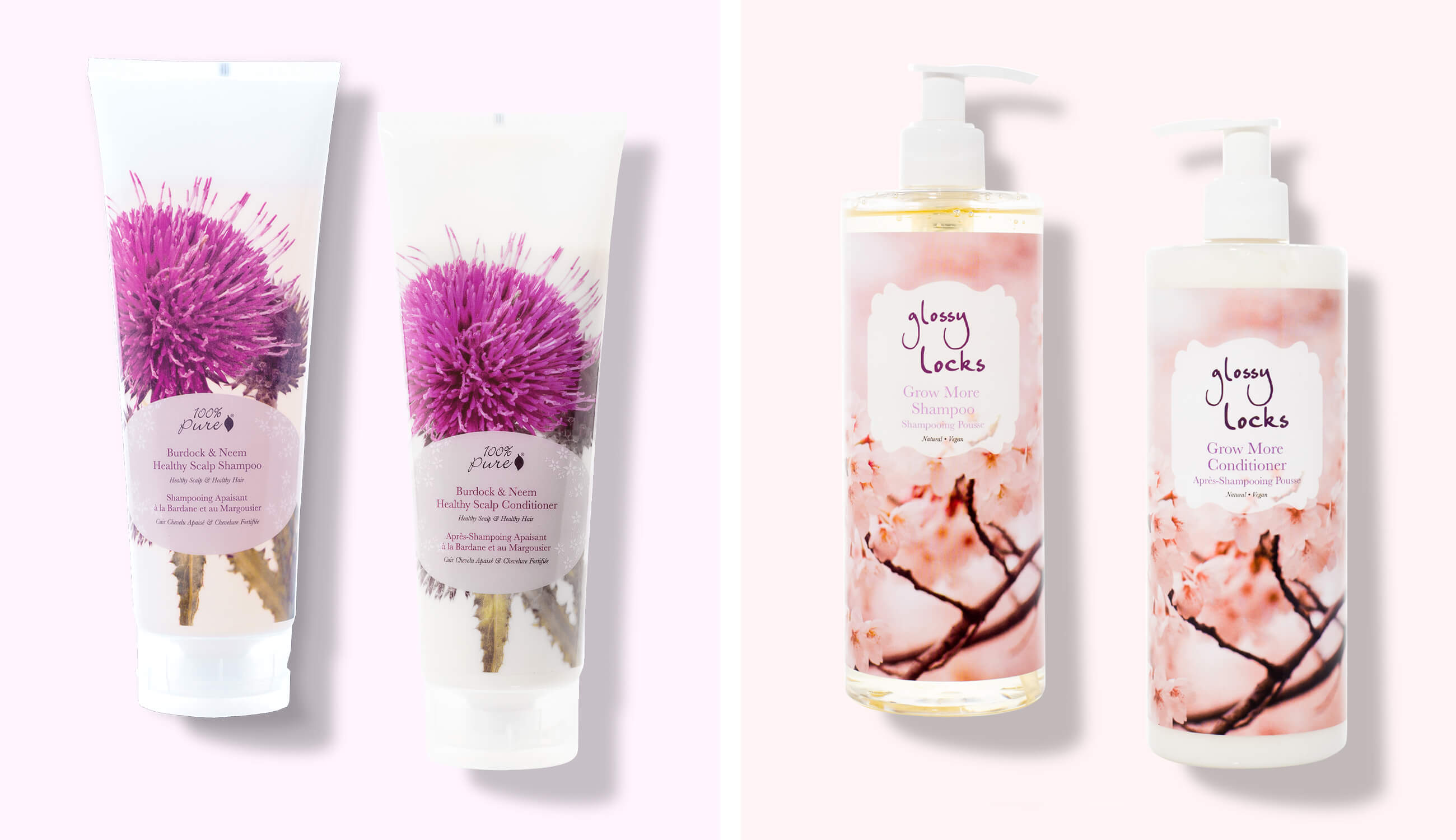 Other Key Triggers of Hair Loss
While it can be difficult to narrow down one specific factor of hair loss, our hair woes could complexly lie outside that typical hair box. Other key factors can come less-controlled scalp health and damage.
Pregnancy
Some mamas-to-be may experience hair thinning or loss during pregnancy. While concerning, hair loss is normal and can be caused by things like hormonal shifts to support your growing bundle of joy, stress on the body, or medical conditions that accompany pregnancy. But don't worry beautiful moms-to-be – pregnancy and postpartum hair loss is normal and temporary, and should begin to diminish within 3-4 months after delivery.
Genetics
Some people may be genetically predisposed to hair thinning. Before you blame your mom's genes for les' tresses, start by scoping out your family tree — from both the maternal or paternal side. If you see a pattern of hair loss or balding, don't freak out as the added stress will – you guessed it – release more hair. Hair no! Try to do your best to care for your scalp and strands to encourage regrowth and strengthen what's there.
Hormonal Imbalance
Beside potential hair loss from hormonal shifts during pregnancy, there are other hormonal hair culprits. Changing or starting birth control as well as monthly cycles can impact your mane. Give your body some time to adjust. While we can't always change what's causing it, we can strengthen what's there and rev hair growth.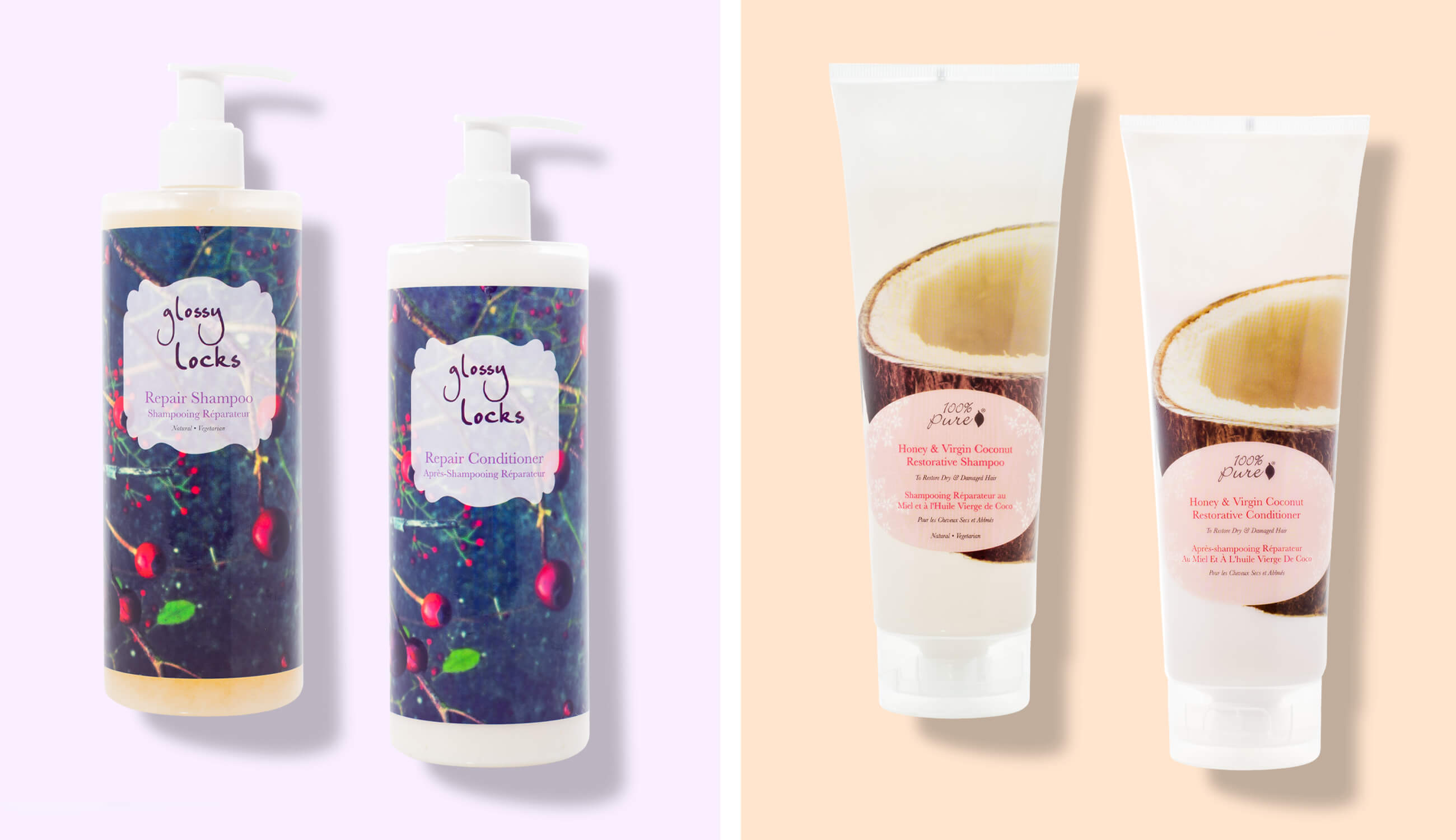 Tips to Help with Hair Loss
While caring for your scalp and mane with the best natural hair growth shampoo is surely important, there are other small changes you can do that can make a huge impact on your hair loss. Sometimes you need to wipe the scalp and strand slate clean. Clarifying and strengthening your hair regularly and properly is a great idea, and will create a perfect environment for hair growth.
Try a scalp detox
A scalp detox is like doing a deep cleanse. It helps to remove toxins and dead skin from the scalp, frees the hair follicles, and balances our natural oils and scalp pH. Detoxing or clarifying your scalp will rejuvenate and renew the hair follicles and help to keep your hair looking good and feeling strong.
A great duo for your regular clarifying routine is our Grow More Shampoo and Conditioner. Formulated to reduce shedding and promote healthy hair growth, this natural shampoo for hair loss deep cleans and clarifies the scalp without stripping while the conditioner nourishes and hydrates for smooth, healthy strands.
Add a hair serum
Scalps aren't the only hair necessity needing TLC. It's important to add layers of resilience and strength to our strands via a serum, and our Pro-Vitamin B5 Smoothing Hair Serum fits the bill. This formula specializes in smoothing hair, and help tame flyaways and repair stressed strands after a blow dry. It has a soothing lavender scent, and delivers essential vitamins and nutrients to thirsty, brittle strands.
Hopefully with these tips to help remedy hair loss, you may feel a little less stressed if you're experiencing it. Know that you're not alone, and try to be patient as most of the time our hair recovers. While we can't always control what may be triggering our hair loss, we can control proper scalp and strand care to maintain and foster regrowth.
Still looking for more hair love? Check out some of our tips on hair repair and recovery. Stay tuned here for more seasonal PURE product guides on hair, skin care, makeup, and more!
We carefully hand-select products based on strict purity standards, and only recommend products we feel meet this criteria. 100% PURE™ may earn a small commission for products purchased through affiliate links.
The information in this article is for educational use, and not intended to substitute professional medical advice, diagnosis, or treatment and should not be used as such.
Sign up to our email newsletter for more blog updates and exclusive discounts.
< Older Post | Newer Post >