The One Treatment You Need to Save Oily Skin
How a targeted serum can save oily skin from excess shine and a lackluster complexion
Posted on December 19, 2019
Written by: 100% PURE ®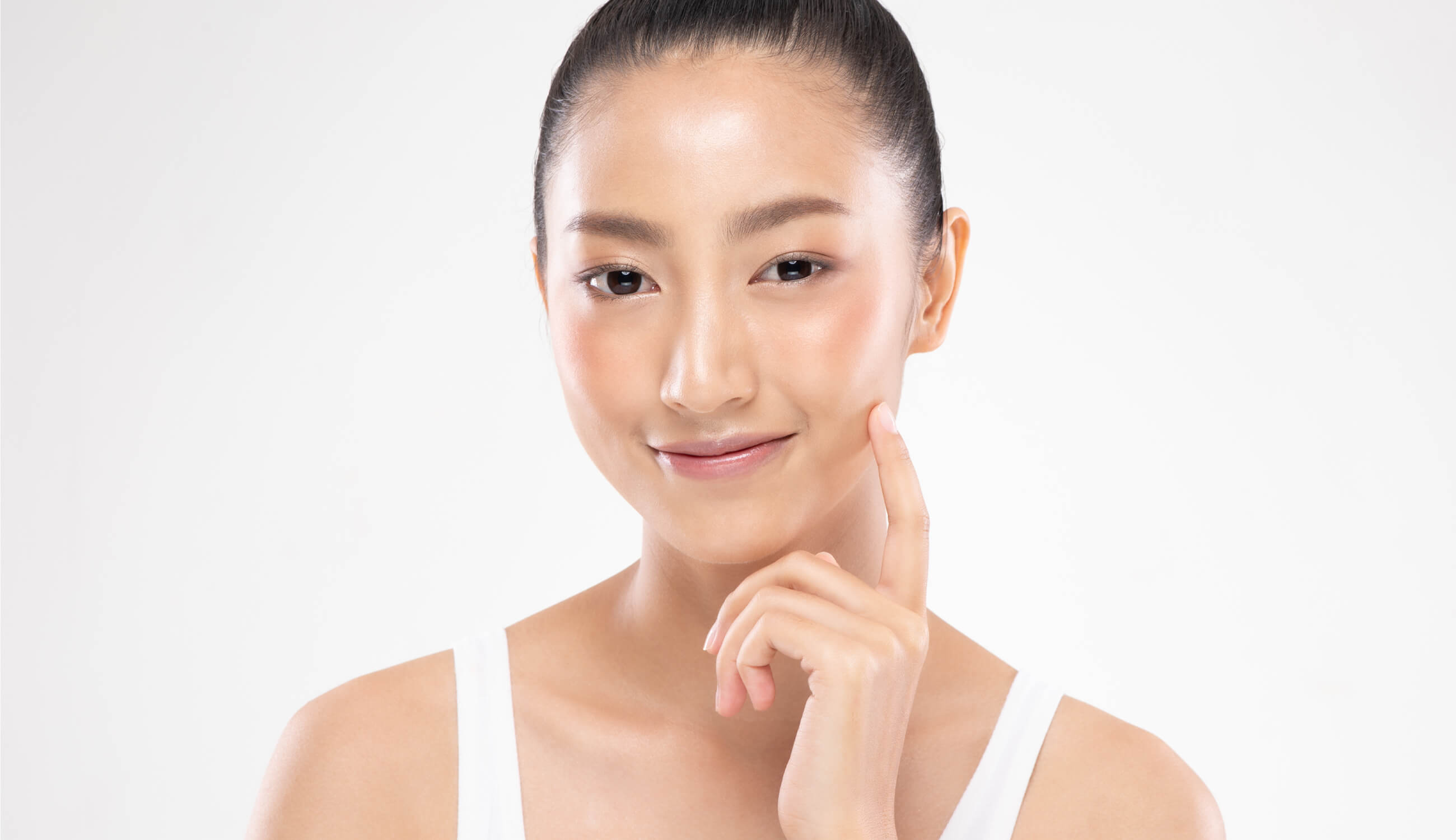 Shine is fabulous on your lips, locks, and nails – but too much of a good thing can become a nuisance. If you're looking to glow – without the shine – there's one game-changing treatment that will save your oily skin: serum!
Using a serum for oily skin can really be a saving grace during your daily skin prep. Let's dive skin-deep into how using these concentrated elixirs can not only nourish and balance shiny skin, but also give you the glowing complexion of your dreams.
Why You Should Use a Serum for Oily Skin
While the "less is more" strategy might help you achieve an au naturel makeup look, this doesn't always ring true for skin care. Although the minimalist approach can be more calming to those with oily skin, it can also hinder the potential of further benefits reaching your skin.
As with any skin care regimen, we should find the right balance of treatments for our skin type, and be just as mindful to not overdo it as much as under-doing it. Those with oily or blemish-prone skin types are inclined to under-treat their skin, for fear that layering products with exasperate their oil or cause breakouts. With the right serum for your skin type, you'll be well on your way to a happy, balanced, glowing in-a-good-way complexion!
How Serums Help Oily Skin
Serums often serve as the 'new' moisturizer for many daily treatment regimens in the oily skin care world. Serums are devoid of heavier ingredients that are found in conventional moisturizers, and contain a higher dose of concentrated ingredients that can penetrate deep into the dermis for greater skin care benefits.
Whether it be natural ingredients or skin-nourishing hydration, where serums go, is where no moisturizer has ever gone before. It might seem paradoxical to add more hydration when you have shiny skin, but maintaining proper moisture levels can help to balance or regulate oil production. Serums are also perfect for layering because they're water-based, ultra-light, and absorb quickly. This also helps for being an ideal primer on clean skin before makeup or sunscreen.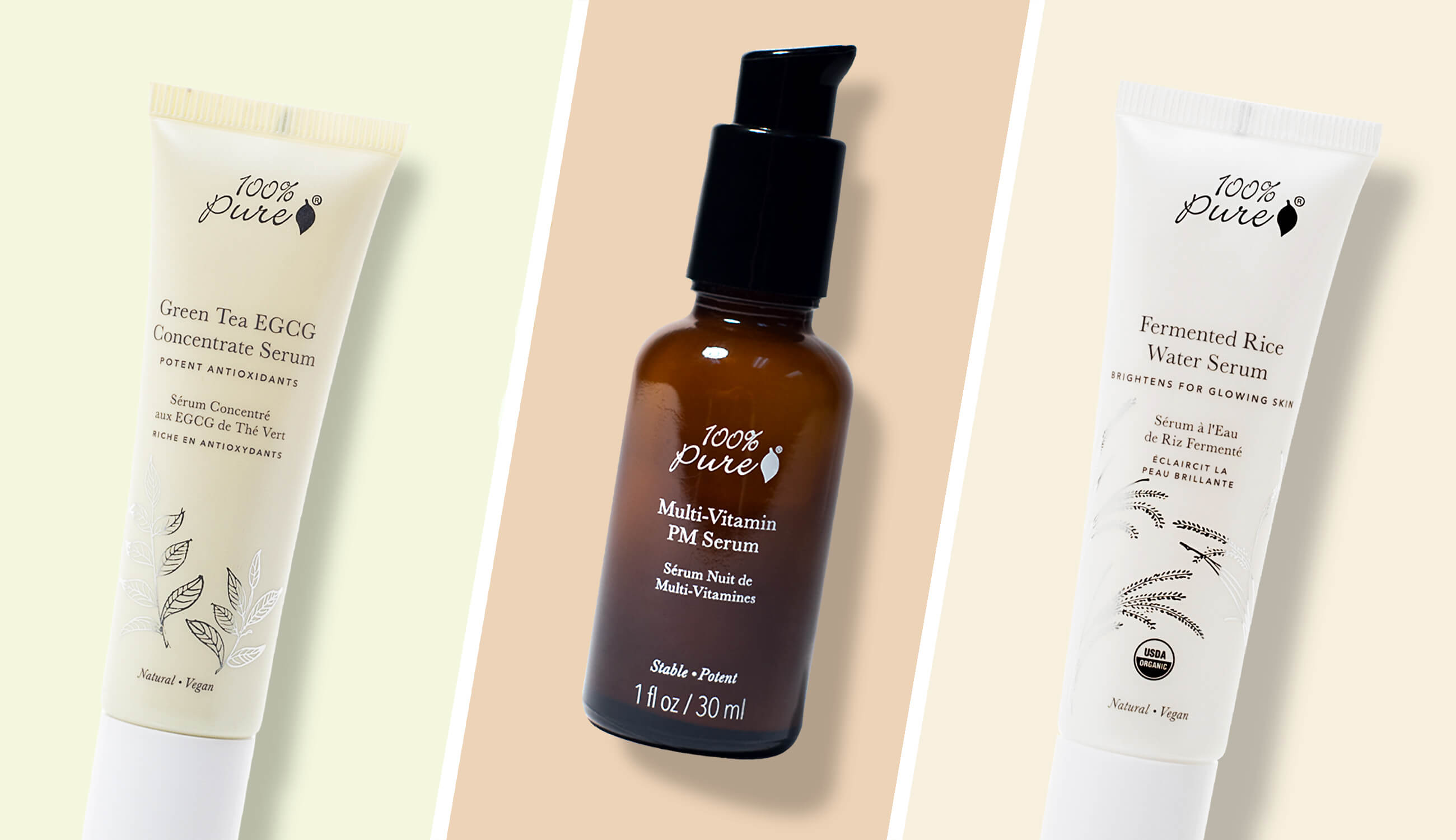 How to Properly Use a Serum for Oily Skin Types
Are you trying to figure out what step to apply a serum in your skin care routine? It's easier than you think – and we're here to help! You'll want to first cleanse and prep your skin with a natural cleanser, then apply an oil-balancing toner, like the one from our Fermented Rice collection.
The perfect serum to pair with one of our toners is the Fermented Rice Water Serum, which is designed to nourish and balance oily skin for a healthy glow. This powerful formula is infused with amino acids, sake and hyaluronic acid, making oily skin appear smoother and supple with less enlarged pores.
The proper way to use a serum is by pressing a dime-sized amount of serum over cleansed and toned skin, as well as your décolleté and neck area. Allow the serum to set for a minimum of 90 seconds before applying your moisturizer or daily SPF. This helps to ensure proper absorption of the serum before applying your daily or nightly moisturizer.
The Best AM and PM Serums for Oily Skin
100% PURE™ skin care is always formulated with the highest quality ingredients – and serums for oily skin types are no exception! They are expertly made to deeply hydrate oily-prone skin and deliver nourishing skin-beneficial ingredients.
A.M.
As those with oily skin types know, they may also have to deal with blemishes rearing their ugly heads, causing an unpleasant slick-like blemish haven for breakouts. Put an end to pore-clogging with the ultra light Green Tea EGCG Concentrate Serum, concentrated with organic green tea and a potent dose of EGCG, the key phytonutrient in green tea. Green tea's caffeine content can also calm redness and inflammation, especially for those with acne-prone skin.
P.M.
As critical as a proper morning routine for our oily skin type, is a well-balanced night-time skin care regimen for maintaining an all-around glowing complexion for oily skin types without the extra hassle of extra oil, shine or blemishes. That's what makes our Multi-Vitamin + Antioxidants Potent PM Serum so effective.
This potent nighttime serum supports healthy collagen production with a high concentration of vitamin C (10%), while working to diminish the subtle signs of aging. Adding in niacinamide (10%) would help boost this serum's potency to help battle signs of aging, even skin tone, and support ceramide production, this nightly serum is sure to fight any oily skin woes.
We're hoping that for your oily skin and breakout-prone types out there, NOW it seems like a no brainer to add a serum into your daily routine, both day and night! It is the 1-step treatment that could not only save your oily skin, but help to preserve its all-natural glowiness for years to come.
Follow our blog for more skin-type specific coverage to learn how serums can help to heal, nourish, and maintain beautiful skin!
We carefully hand-select products based on strict purity standards, and only recommend products we feel meet this criteria. 100% PURE™ may earn a small commission for products purchased through affiliate links.
The information in this article is for educational use, and not intended to substitute professional medical advice, diagnosis, or treatment and should not be used as such.
Sign up to our email newsletter for more blog updates and exclusive discounts.
< Older Post | Newer Post >