The Only Makeup Kit You'll Need for Summer
Build easy glow every day with BB cream and a handful of makeup essentials
Posted on May 18, 2020
Written by: 100% PURE ®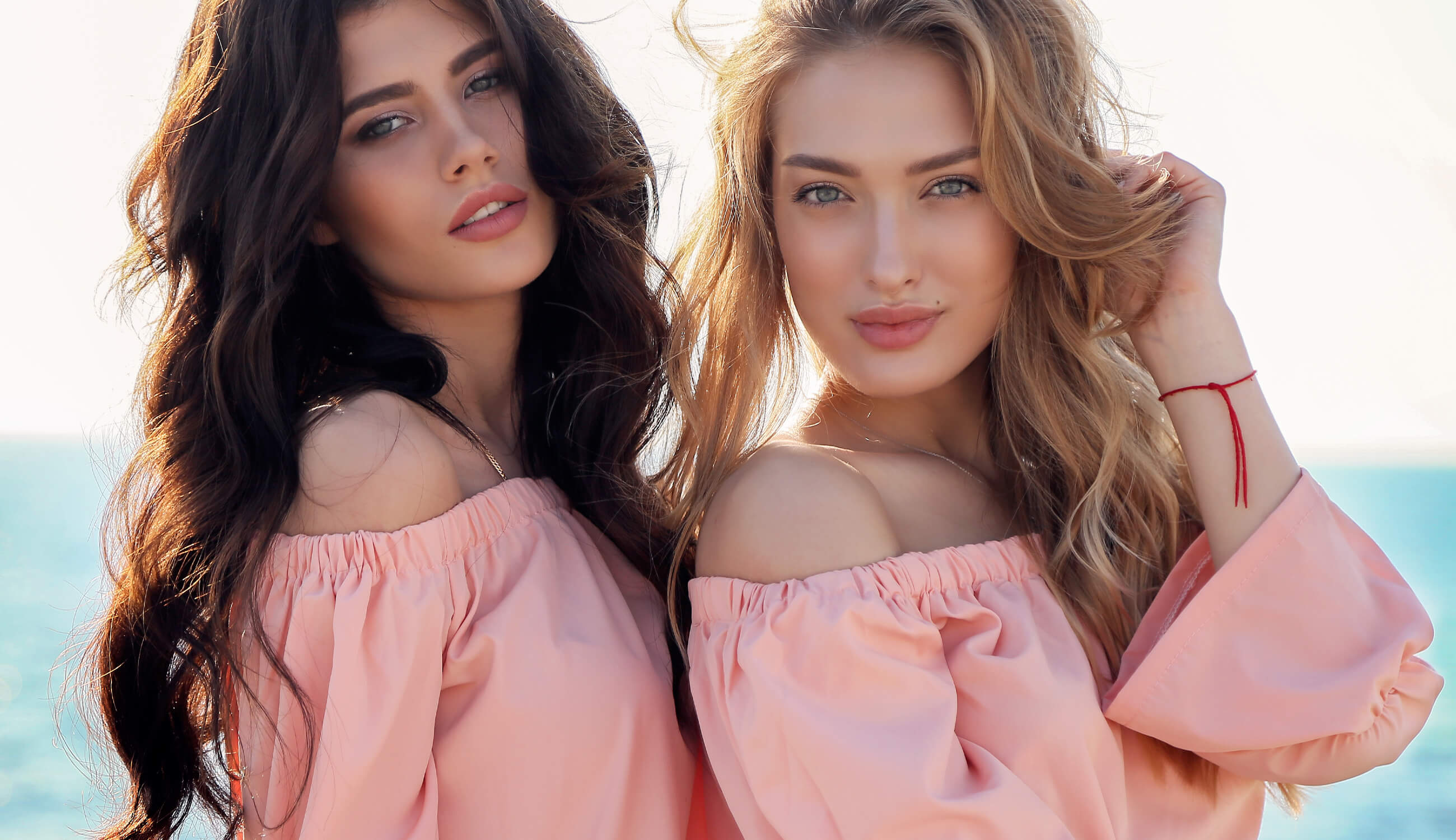 Transitioning from a no frills routine doesn't have to go from zero-to-glam in 10 seconds flat. Looking fabulous and fresh-faced in time for summer can be done in just a few steps, and all it takes is a few staple products.
While our usual makeup routines may have been on the beauty back burner, nothing can turn up the heat quicker than sizzling summer looks. Buildable barely-there coverage from a BB cream will stay put better than anything during sweltering temps, making it top of our makeup to-do list.
Whether you're on-the-go or don't have anywhere special to 'glow', you can use this quick look anytime you want instant summer skin.
How to Achieve an Easy-Breezy Summer Look
Creating a truly easy everyday makeup look all comes down to the right combination.
Rather than trying to stow and tote around an arsenal of makeup brushes, save some time and hassle with a beauty blender. Instead of a blush AND lip color, try using a creamy blush that doubles as a lip tint. It's these types of multitasking beauty stars that can have you from no to glow in no time!
This summer is going to be all about ease and comfort. Serving a kit of skin staples from light-as-air BB cream to a natural lip and cheek tint that will leave you fresh and radiant all summer long!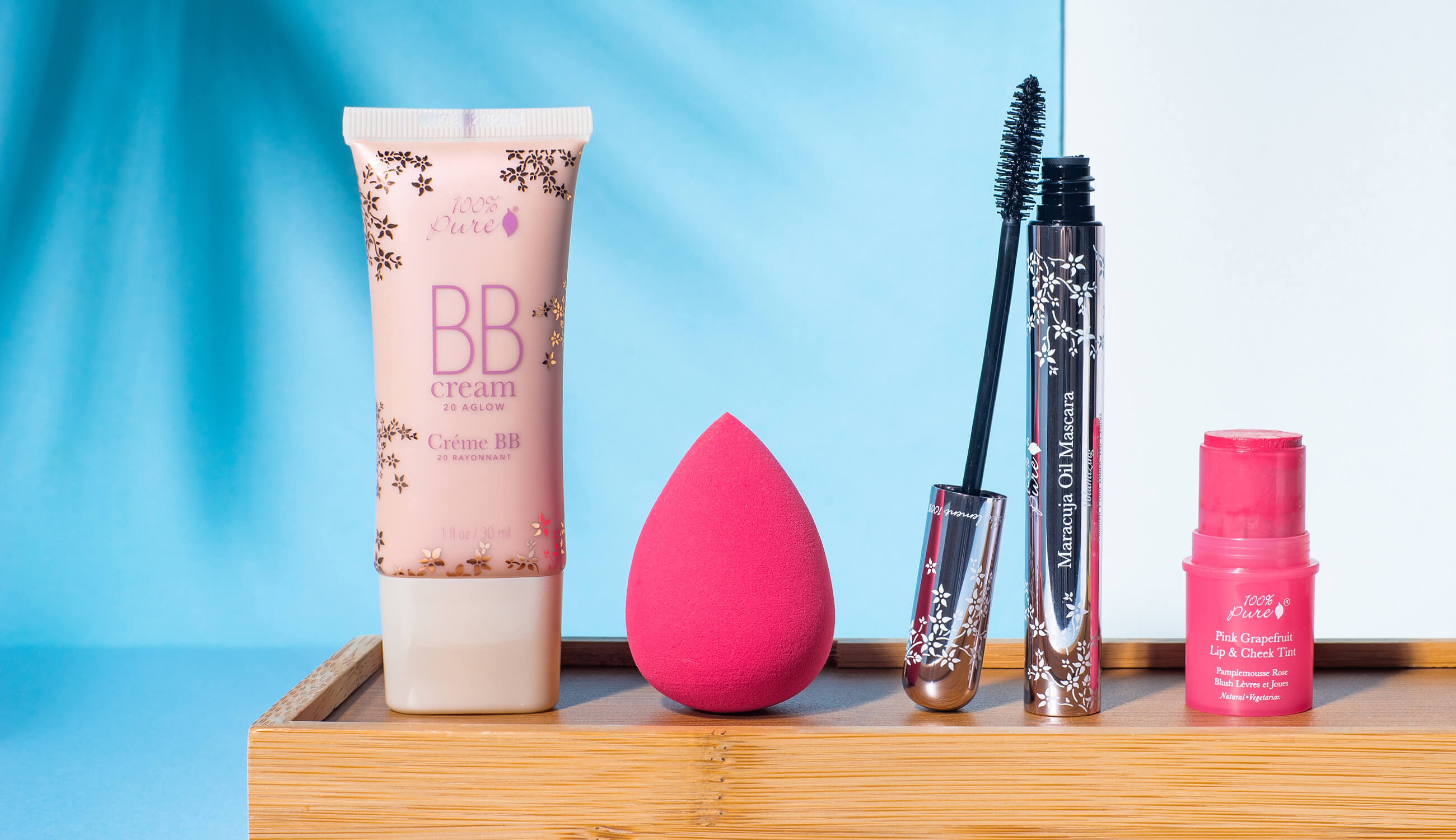 Step #1: BB Cream
The acronym "BB" in BB cream stands for "beauty balm" or "beauty base". It's the perfect canvas from which all colors thrive and shine – our makeup won't cohabitate well with the canvas if it doesn't have the right beauty base. BB creams have all your bases covered: they are your foundation, primer, and moisturizer all-in-one.
BB creams say 'instant summer skin' with a subtle radiance, thanks to responsibly sourced mica. This formula also features a high concentration of the natural mineral sun-blocking agent zinc oxide for a boost of sun protection.
Our BB creams boast light, buildable coverage and are extremely hydrating and soothing. They're made with antiseptic lavender, rosemary, and coneflower to refresh and soothe thirsty skin. Featuring three signature shades, you're sure to find the perfect base for a daily makeup masterpiece.
PRO-TIP: A Makeup Blender is the perfect tool for applying foundation in a hurry. Its unique design is perfect for those hard to reach areas, like around nostrils or below the eyes. Just dampen and squeeze our non-latex blender, and apply your BB cream color of choice for seamless coverage.
Step #2: Mascara
To go with our 'less is more' summer look, it's only natural to make peepers pop with fun, flirty lashes. This is where a natural mascara will add dimension and texture to the face, and make our eyes look more awake. Save those sleepy peepers for those lazy summer nights under the stars!
Since mascara gets so close to our eyes, you're going to want a healthy lash formula. Our Maracuja Mascara is completely natural, vegan, and gluten free. Infused with maracuja oil, our conditioning mascara will give lashes a more natural finish and luscious color.
Our mascara is colored from micronized black tea leaves and berry pigments, instead of synthetic dyes. It's also water resistant, for those backyard dips in the pool or water balloon fights – or for nights in watching your favorite tearjerker.
Step #3: Cheek, Lip, and Eye Tint
Our Pink Grapefruit Glow Lip & Cheek Tint screams summer because it can be used for a fresh, natural flush on cheeks and lips. Infused with vibrant fruit pigments, this creamy and dewy blush leaves skin moisturized and kissably smooth.
Use a small bit of pigment and apply from the lash line to beneath the brow, for a trendy flush of color. To make eyes appear even more rosy and soft, dab a little bit of color to the inner corner of your eyes and beneath the bottom center of your lash line.
With a few beauty staples from this kit and a light, heat-friendly BB cream, you can keep your skin fresh and breezy all summer long. The sun will have nothing on you when your summer makeup look has stolen the spotlight!
We carefully hand-select products based on strict purity standards, and only recommend products we feel meet this criteria. 100% PURE™ may earn a small commission for products purchased through affiliate links.
The information in this article is for educational use, and not intended to substitute professional medical advice, diagnosis, or treatment and should not be used as such.
Sign up to our email newsletter for more blog updates and exclusive discounts.
< Older Post | Newer Post >