Does Your Skin Need an Herbal Detox?
How 8 herbal remedies can clarify, purify, and detoxify stressed skin
Posted on May 15, 2020
Written by: 100% PURE

 

®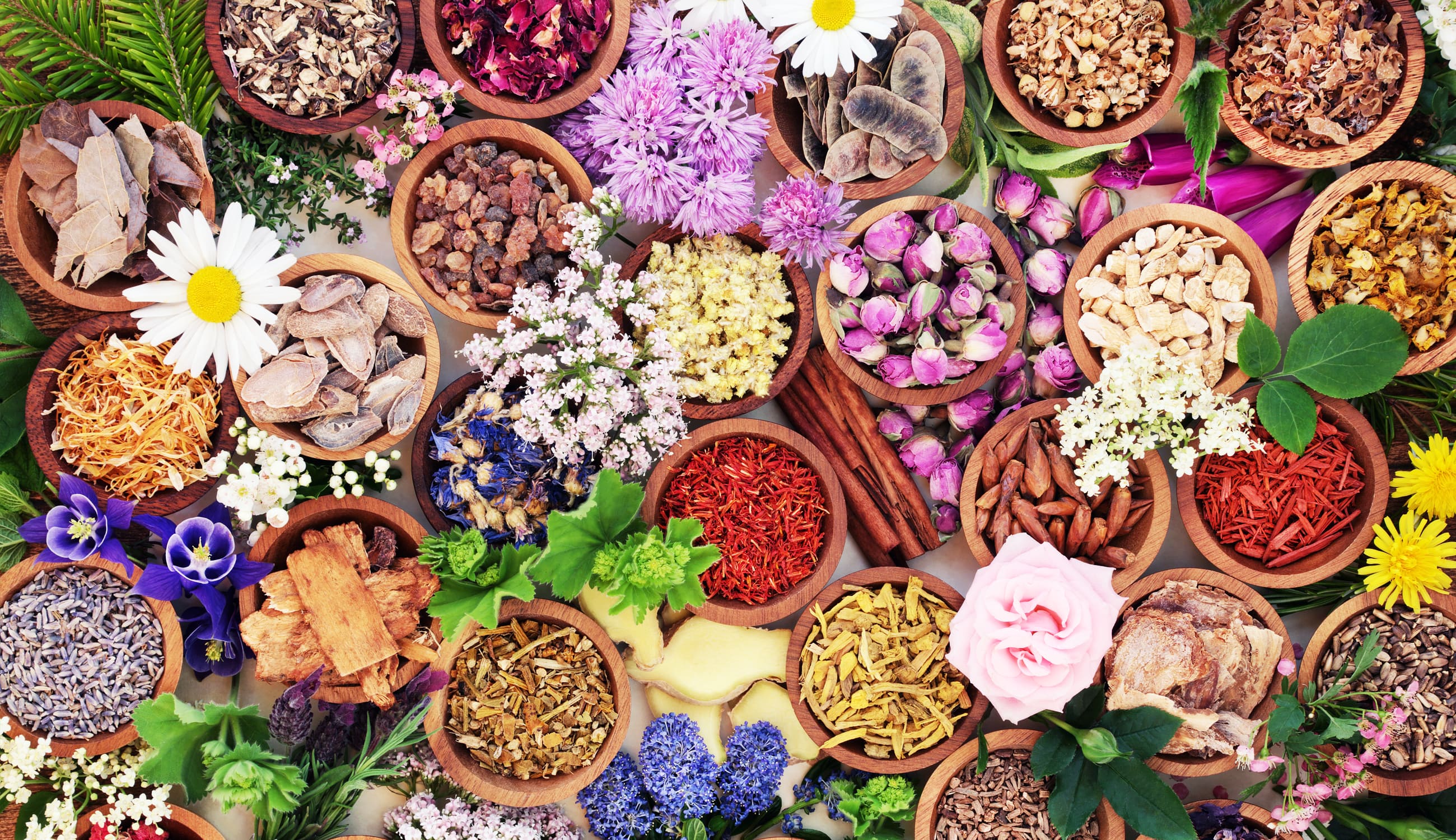 The word detox is thrown around the wellness community left and right, but it isn't always clearly defined. Detox diets are said to eliminate toxins from your body, in order to enhance and fortify your body's own defense and filtering mechanisms. A digital detox means logging off of social media for a month, and replacing screen time with interpersonal or outdoor time.
Sounds pretty nice, right? Well, what if we told you the same principles could be applied to your skin care routine? That means airborne toxins, impurities, and pollutants can be purged from pores, leading to clearer skin and fewer breakouts.
Follow along as we outline the ingredients and formulas you'll need to complete your very own herbal detox at home, for all around happier skin.
Digging In to Detox Mode
Before we get ahead of ourselves, let's discuss the link between this detox and that detox, and the many detoxes in between. A detox is the elimination of one set of behaviors, in tandem with the incorporation of a new, healthier set of behaviors. When you go back to your old habits, it's with a bit more mindfulness, and a rejuvenated baseline resting state.
A skin detox means cutting out some of the more harmful ingredients we slather onto our skin on a daily basis. It's key here to remember that many of the ingredients we apply topically can easily infiltrate our bloodstream. This toxic onslaught can include:
Petroleum

Mineral oil

Silicone

Synthetic fragrance

Formaldehyde

Chemical sunscreen agents

Talc powder

Aluminum

...and even invisible toxins in the air, or our direct environments
These are members of a long list of potentially carcinogenic, toxic, and pore-clogging ingredients that, if anything, are PRO-toxifyng instead of DE-toxifyng.
One solution is to replace your daily toxic ingredients with herbal, plant-based substitutes. The cleaner the ingredient list, the closer your skin will be to detox nirvana. That means clarified, free to breathe, and unburdened by toxins.
Where Should You Begin Your Skin Care Detox?
Start your skin detox by having a look through your bathroom vanity and makeup bag. Quarantine toxic offenders as you go! For the duration of your herbal detox, these harmful drugstore formulas should be off limits. For a quick refresher on the most toxic skin care ingredients, check out EWG's Toxic Twenty Chemicals and Contaminants.
For your herbal skin detox, the idea is to replace these harmful ingredients with potent natural treatments that can help to re-balance your skin. During your detox, you'll want to support your skin's lipid barrier, its pH balance, ability to hold moisture, and cell regeneration abilities.
Health Benefits of Herbal Skin Care Treatments
Herbal remedies and treatments are ideal to get your skin back on track. Herbs are nature's most concentrated plant matter, hence their strong fragrances and often intense flavors. By definition, herbs are the usable portion of an herbaceous plant, which is a plant that lacks a woody stem. They are chock full of polyphenols: a category of chemicals of which there are more than 500 unique variations.
Within these variations, polyphenols can be divided into flavonoids, phenolic acids, stilbenes, and lignans. Each category contains a unique concentration of powerful antioxidants known to battle cell damage, strengthen genes, and combat internal inflammation.
PRO TIP: Some polyphenols, like green tea EGCG, can offer anti-cancer properties for skin.
Polyphenols are antimicrobial, which allows herbs to cleanse your system of bacterial and microbial invaders. This is why they have been used for thousands of years for their medicinal properties through herbal teas, pastes, and tinctures.
Applied to your skin, herbal infusions generally work as mildly purifying astringents that can prevent free radical damage and clear congestion in the pores. We've rounded up a few of our favorites below!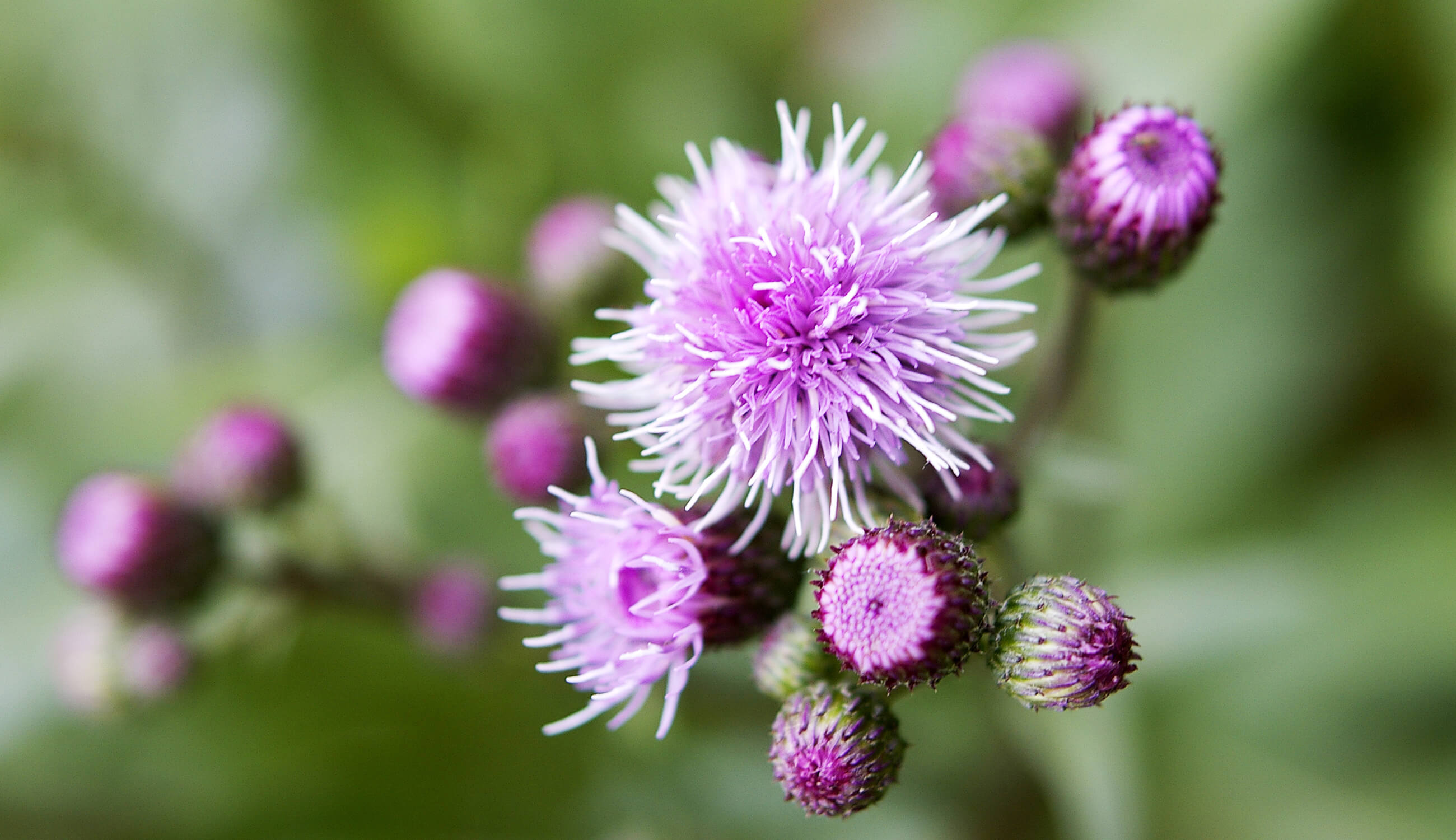 8 Potent Plants for Your Herbal Detox
Burdock
Burdock is a mildly pungent root that's been used for thousands of years for hair and skin, most notably for acne and eczema. It contains fiber, tannins, and essential fatty acids. Burdock is featured in our Tea Tree & Willow Clarifying Cleanser: a concentrated formula for calming acne and balancing oil.
Neem
With its high concentration of fatty acids, vitamin E, and calcium, neem can effectively clarify and strengthen the epidermal layer. It promotes collagen production, treats acne and warts, and can promote wound healing. It's featured in our Tea Tree & Willow Clarifying Astringent, which helps to calm inflammation and prevent future breakouts.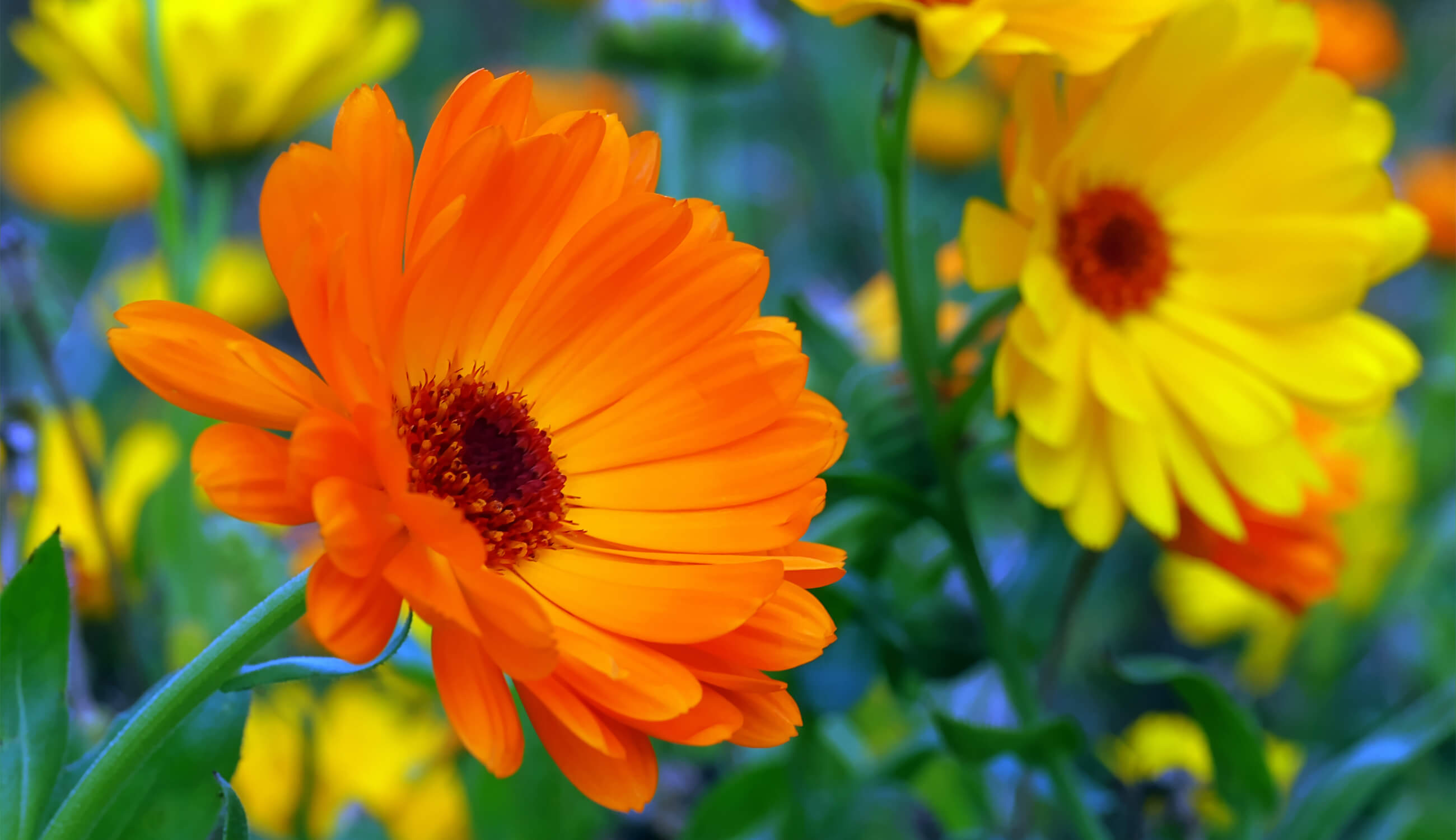 Calendula
Calendula is a floral antiseptic that's derived from the popular marigold flower. This herb can reduce daily damage, by revving up your skin's defense mechanisms against external toxins and bacterial invaders. It's also a skin conditioner that supports collagen production, so it's great for tightening and toning skin on your body. With this in mind, we've incorporated it into our skin-softening French Lavender Shower Gel.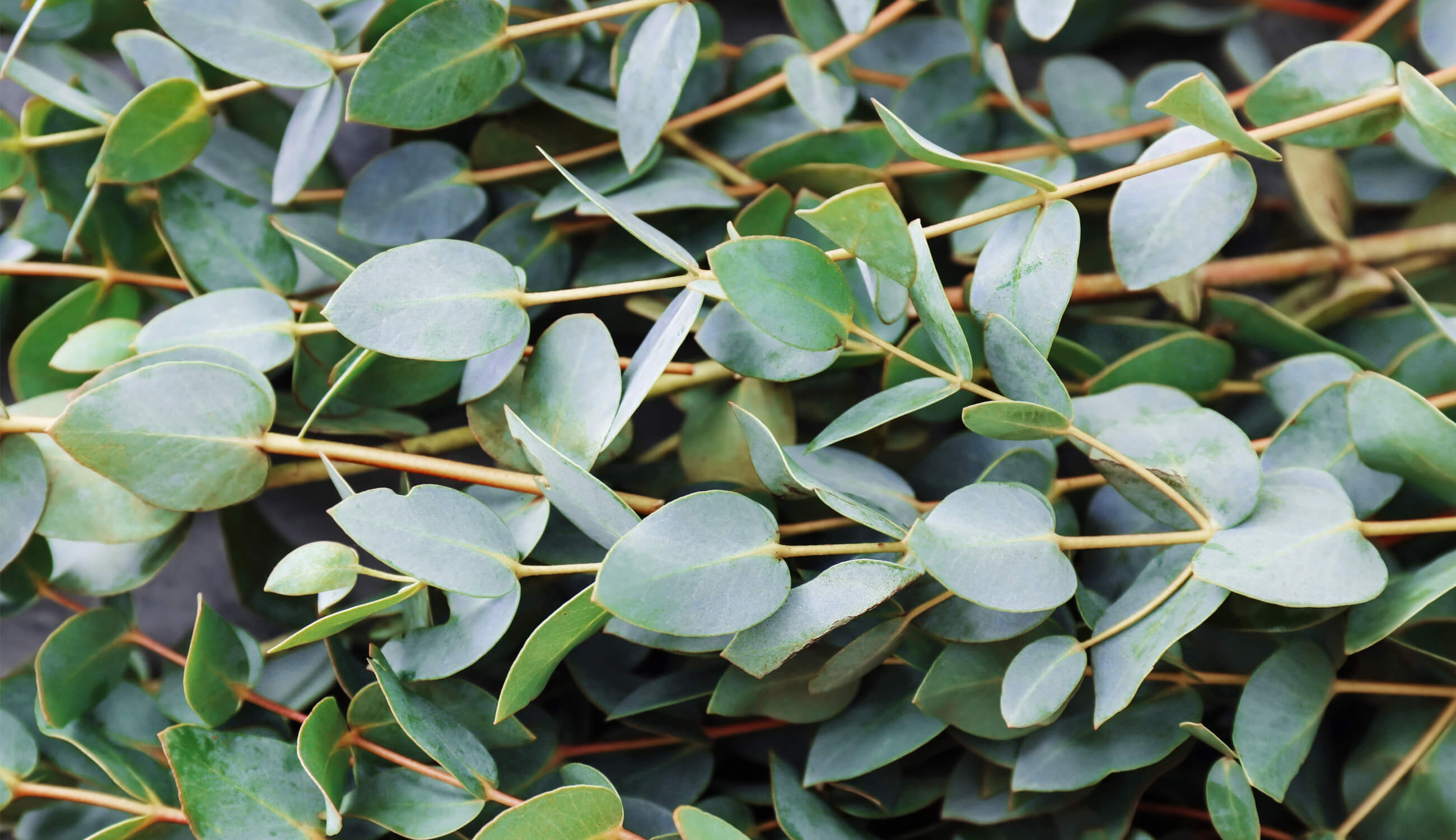 Eucalyptus
Eucalyptus is a potent anti-inflammatory that can clear away dead skin cells and boost skin cell turnover. It's also a stimulating and aromatic botanical that increases blood flow – meaning better circulation and a vibrant, healthy glow. It's the star in our Eucalyptus Shower Gel, which is perfect for washing away environmental toxins after a long day amongst smog, pollution, and car exhaust.
Lavender
Lavender is a famously therapeutic plant with soothing aromatherapy properties. Its other claim to fame is potent antibacterial action that makes it useful for clarifying dirty, oily, and pollution-packed pores.
Lavender is also a potent source of antioxidants, meaning that it's an essential herb for aging skin. It features in our cult favorite Hydra Drench Cream, a fast absorbing formula that combines lavender with hydrating hyaluronic acid. Lavender is also a major player in our deeply relaxing and detoxifying Lavender Sea Therapy Bath.
Chamomile
Calming chamomile is favored for its antiseptic and anti-inflammatory abilities, making it a superb choice for acne-prone skin. Also rich in flavonoids and antioxidants, it's a great choice for sensitive skin of all ages. Chamomile amps up the formula in our Does it All Sheet Mask, a multi-tasking treatment with an organic aloe leaf juice base.
Witch Hazel
Witch hazel is amazing for skin that's struggling with acne and lipid overproduction, and is a must-have addition to your herbal detox. The gallic acid and tannins naturally present in witch hazel have potent anti-inflammatory properties, which reduce redness and soothe skin irritation.
Witch hazel also acts as an astringent, causing pores to naturally tighten to seal out bacterial invasions. Its powerful antioxidant properties also help it to protect against skin damage from sun exposure. It works hard in our Vitamin C Serum alongside humectant aloe juice and detoxifying vitamin C.
Tea Tree
This detoxifying herb is a favorite for those dealing with oily skin, rough texture, or dullness. Tea tree calms swelling and inflammation, while simultaneously cutting through lipids and removing a buildup of dead skin cells. It's effective when it comes to clearing congested pores, and can also treat symptoms of itching and irritation for those dealing with dermatitis or psoriasis.
Check back here for more smart ingredient roundups, including how to detoxify with food ingredients, summer bath soaks (including a detox bath DIY), and full-body detoxing tips!
The information in this article is for education purposes only. These statements have not been evaluated by the Food and Drug Administration. These products are not intended to diagnose, treat, cure, or prevent any disease.
We carefully hand-select products based on strict purity standards, and only recommend products we feel meet this criteria. 100% PURE™ may earn a small commission for products purchased through affiliate links.
The information in this article is for educational use, and not intended to substitute professional medical advice, diagnosis, or treatment and should not be used as such.
Sign up to our email newsletter for more blog updates and exclusive discounts.
< Older Post | Newer Post >