Detoxify with 7 Skin-Clearing Foods
Why you need to detoxify your skin, and the best foods for a beautiful, glowing complexion
Posted on March 28, 2018
Written by: 100% PURE®
We've all heard of detox drinks and juice cleanses. Typically we look to them after indulging in one too many drinks over the weekend, or after treating ourselves to a carb heavy meal with a good helping of fries on the side (who can say no to that?). We associate detoxifying with cleansing the body of bad toxins, and reinforcing it with good nutrie.
On a daily basis, your skin get loaded up with impurities from the environment and pollution that need to be drawn out, in order to reveal healthier and clearer skin. We've rounded up a list of the top seven foods to detoxify your skin with, along with the skin care products (and makeup) you can find them in.
Why Detoxify Skin?
We give enough credit to our immune system for keeping us healthy, but what about our skin? Our skin is our largest organ and designed to be on the front line when it comes to protecting our internal body systems. Our skin is constantly absorbing everything when we're out and about - that includes UV rays from the sun, air pollution, and other environmental toxins you can't always see. While our skin does have protective mechanisms in place, it requires regular TLC in order to keep our bodies healthy and functional (and for us to look our glowing best!)!
When your skin becomes overloaded by impurities, you'll start seeing symptoms. Puffy dark circles under eyes, clogged pores, dull skin… these are your skin's cry for help - and it's time to start listening! While there are tips and tricks to these skin woes like minimizing enlarged pores with makeup and an acne treatment routine, you'll want to start following a targeted regime to fight back against daily environmental stressors.
To start off, take a look at the beauty products you're using to make sure they're free of toxins in the first place. That includes your makeup, too. What we put on our skin doesn't just sit on the surface - it absorbs directly into our bodies. The flipside to this is that you can detoxify your skin, by pumping up both your diet and dermis with skin loving nutrients.
How to Detoxify with 7 Skin-Loving Foods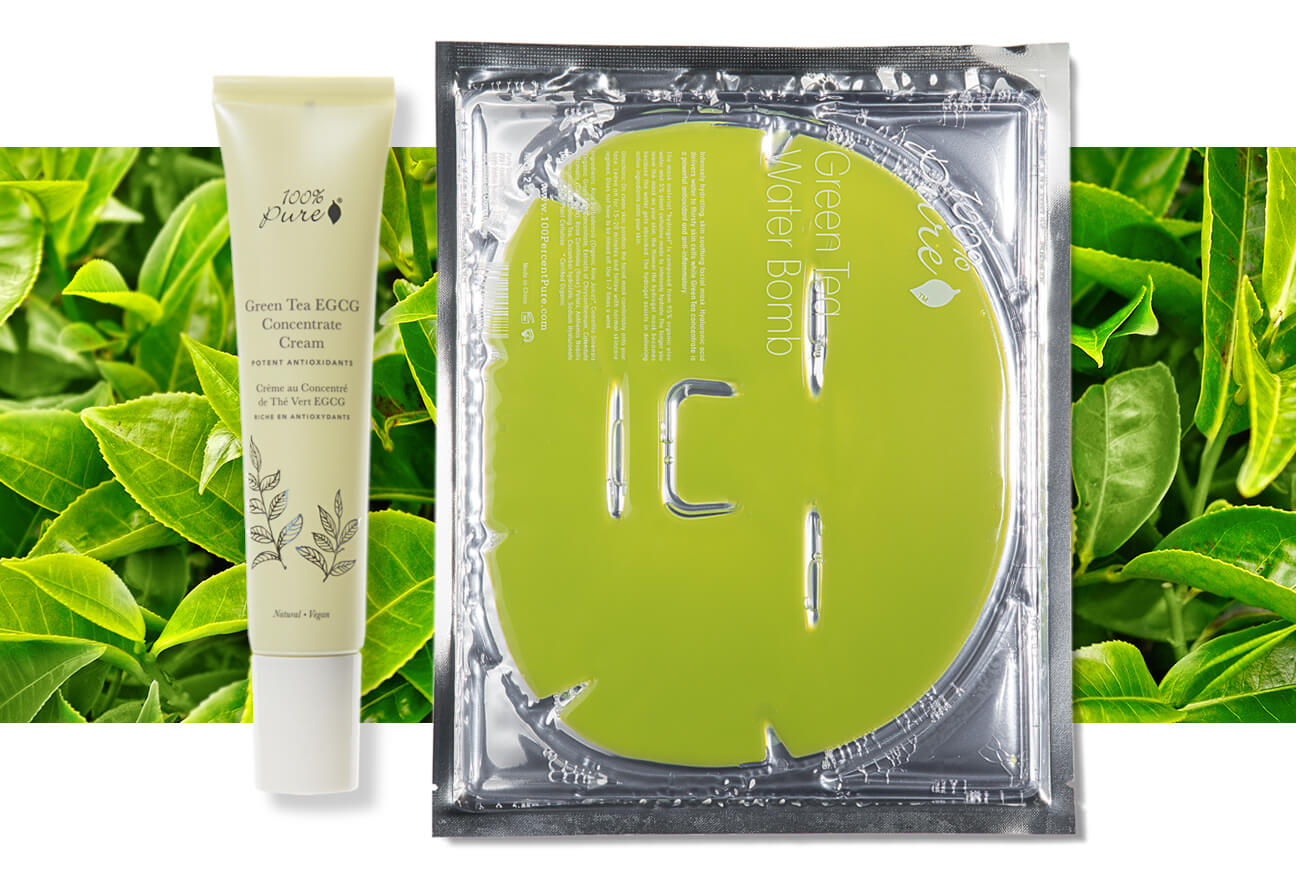 1. Detoxify and Protect with Green Tea
We've raved about the skin nourishing benefits of green tea over and over again, and officially spotlighted EGCG: the key antioxidant in green tea. EGCG works to bust the environmental toxins that are constantly bombarding your skin and threatening to accelerate signs of aging. Green tea is also a powerful anti-inflammatory, thanks to its huge reserve of catechins that reduce irritation and redness. These annoying symptoms are caused by over-enthusiastic autoimmune responses that your body creates, in reaction to infection and toxins. Detoxify your way to smoother, more radiant skin with the perfect cup of matcha. Want the lazy girl option? Reach for our popular Green Tea Water Bomb Mask to intensely hydrate and soothe irritated skin. Looking to detoxify your skin on the go? Keep a tube of green tea moisturizer handy in your purse.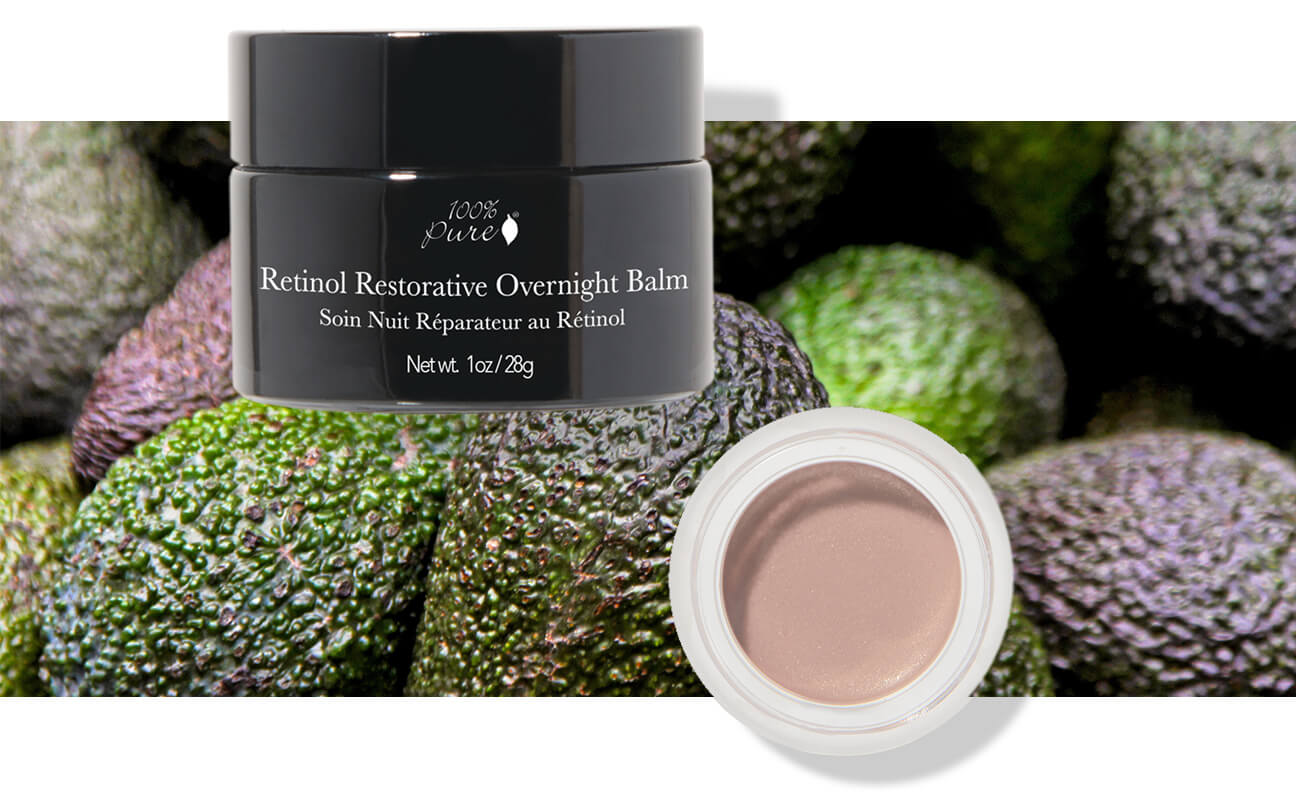 2. Glow with Avocado
We're not just craving avocado for its yummy creaminess, but also for its silky smooth goodness for your skin! The same fats that are great for your body can also help boost your skin health. Avocados are rich in omega 3 fatty acids - also known as essential fatty acids - that fight inflammation. Their high amount of vitamin E also gives your skin a much needed moisture boost to keep your skin cells plump and healthy to fight off damage from the sun and pollution.
The skin around your eyes is extra sensitive, so we made avocado butter the first ingredient in our Fruit Pigmented® Satin Eye Shadows. Avocado and antioxidants fortify the skin, and make for a smooth, easy application. With these natural anti-aging benefits of avocado in mind, we've also packed this delicious super fruit into our Retinol Restorative Overnight Balm to help detoxify and smooth your skin while you sleep.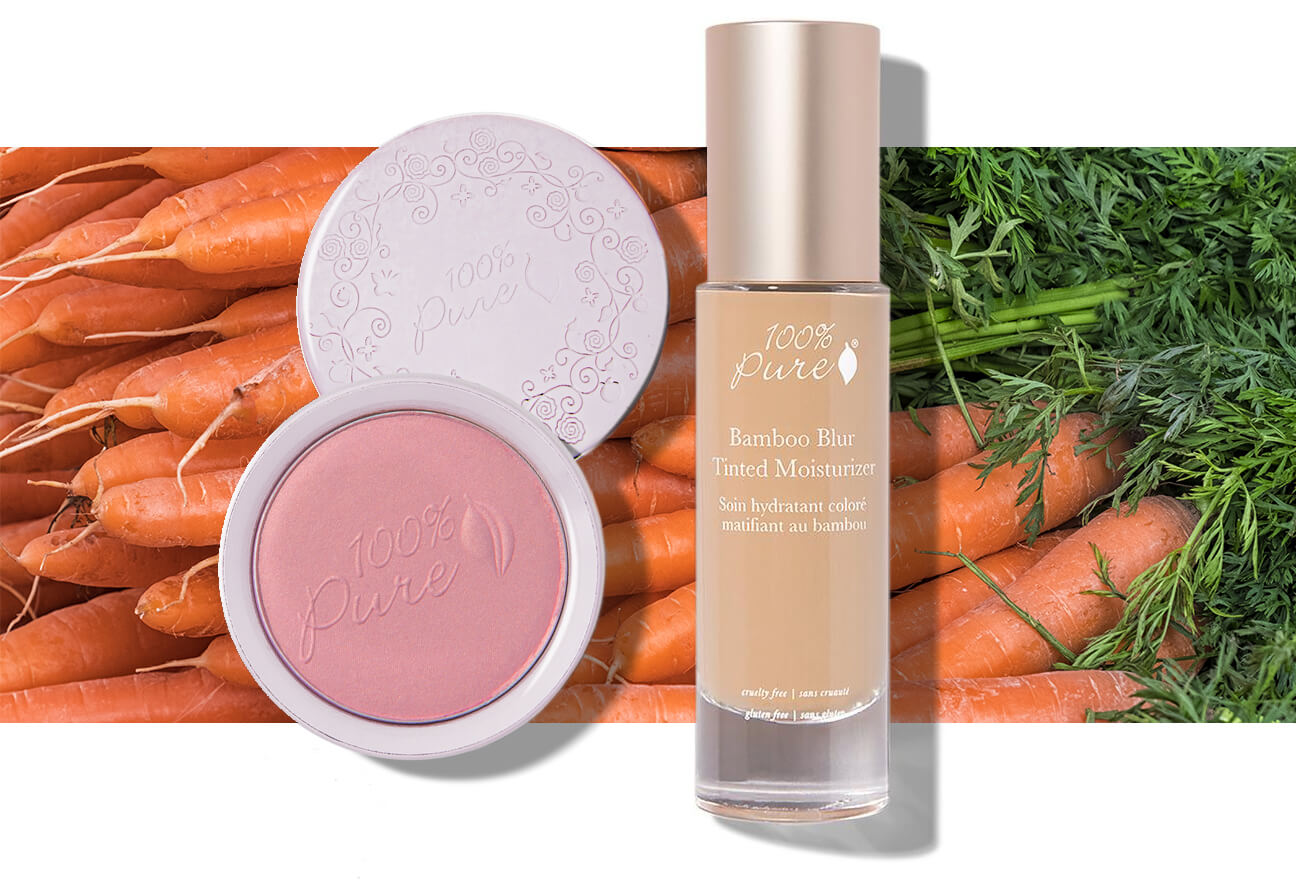 3. Fight Inflammation with Carrots
Your body revs up its defenses in reaction to stress - this process is called inflammation. While inflammation is a natural part of your body's self defense system, too much of it can lead to the breakdown of collagen - the natural protein in your skin that keeps it smooth and plump. Carrots not only help detoxify your skin by nourishing it with antioxidants, but also help boost collagen production with vitamin C and beta-carotene.
Who said makeup can't be as healthy for you as skin care? You can find carrots, pomegranates and other fruits in our Bamboo Blur liquid foundation, which provides medium to full coverage for porcelain doll skin. Looking for a brighter pop of color? Veggies can be fun too, and the proof is that we've pigmented many of our Fruit Pigmented® Blushes with carrots and other skin-loving plants for beautiful, natural color.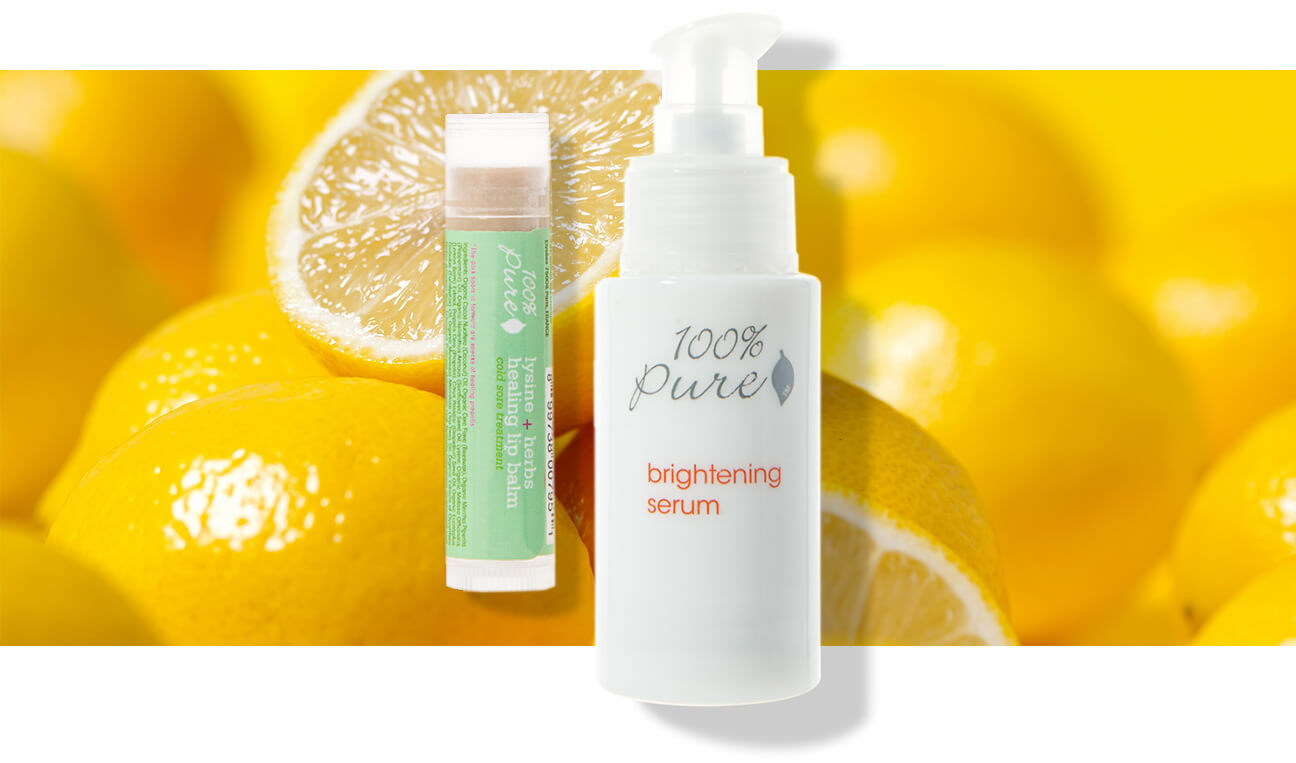 4. Vitamin C in Lemons
Your mom wasn't wrong when she kept telling you to add a slice of fresh lemon to your tea. Like carrots, lemons are rich in vitamin C. Vitamin C is the ultimate skin loving vitamin that brightens skin, lessens dark spots, and boosts collagen levels. Detoxify by choosing lemon over sugar to add to your iced tea for some skin-clearing action. The lemon in our Brightening Serum works with fermented rice and other fruit acids to help enliven dull skin. We've included it in our Lysine + Herbs Lip Balm to help fight infection and chapped lips.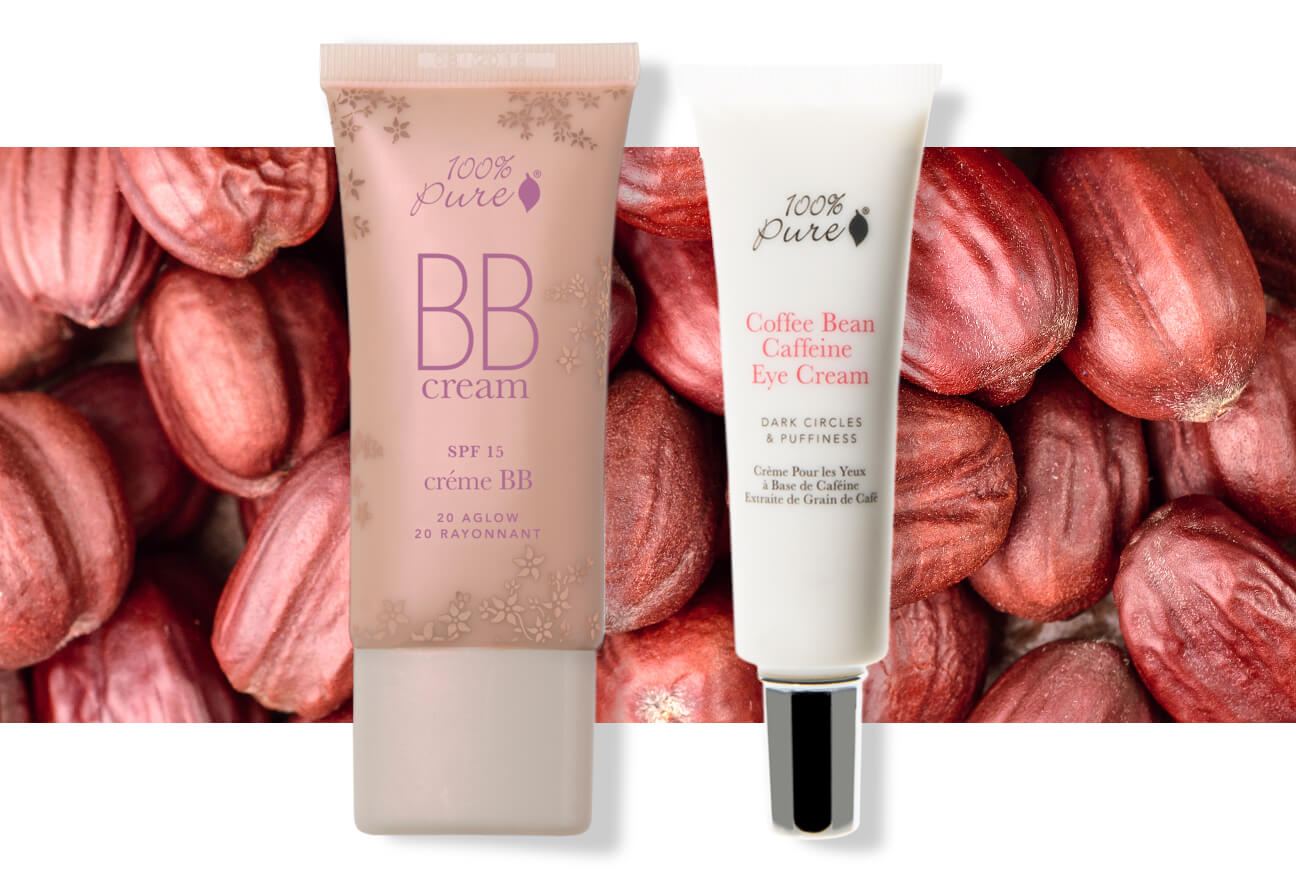 5. Omega 3 Fatty Acids in Nut and Seed Oils
Not all fats are created equal, but we absolutely love sprinkling some healthy Omega 3 Fatty Acids into our diets (and letting it seep into our skin care!). We've given them some love before in our vitamins for skin guide. For good reason too, because they're anti-inflammatory powerhouses to help you detoxify your body and skin. You can find these natural skin care goodies in our luxe BB creams and of course our cult fave Coffee Bean Caffeine Eye Cream. Rosehip seed oil is well loved for its anti aging and skin smoothing benefits. Omega 3 Fatty Acids in jojoba and bilberry seed oil work to deeply moisturize skin for a brighter, glowing complexion.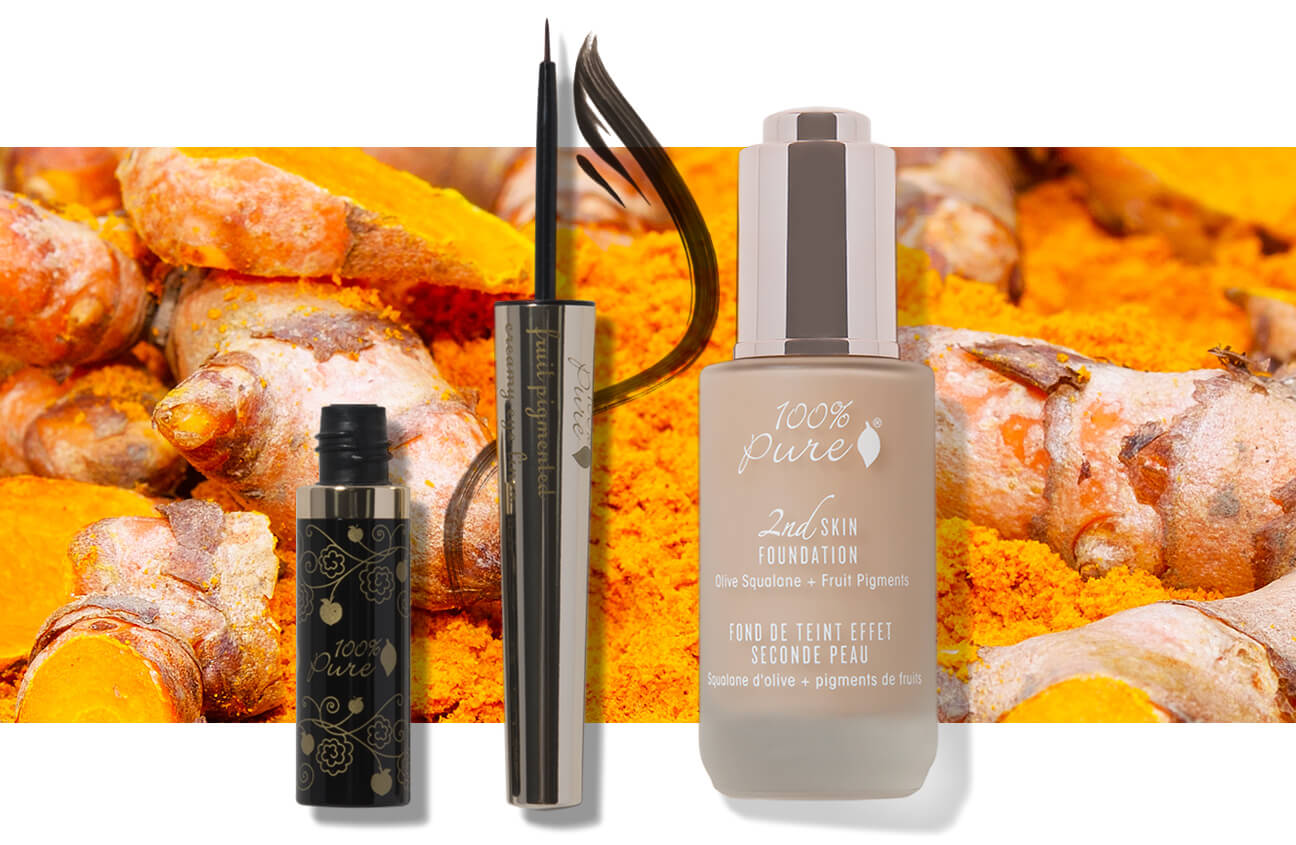 6. Detoxify with Turmeric
To detoxify with a soothing warm drink, mix half a teaspoon of turmeric into a cup of warm water, and squeeze half a lemon and some honey to taste. The taste might take some getting used to, but turmeric is rich with curcumin compounds that signal your body to detoxify and calm irritated skin. If you aren't the biggest fan of the taste, turmeric naturally colors many of our fruit pigmented® cosmetics, like our Long Last Liquid Eye Liner: Dark Chocolate and Fruit Pigmented® 2nd Skin Foundation. It's a lightweight foundation that provides medium to full coverage while nourishing skin like a serum.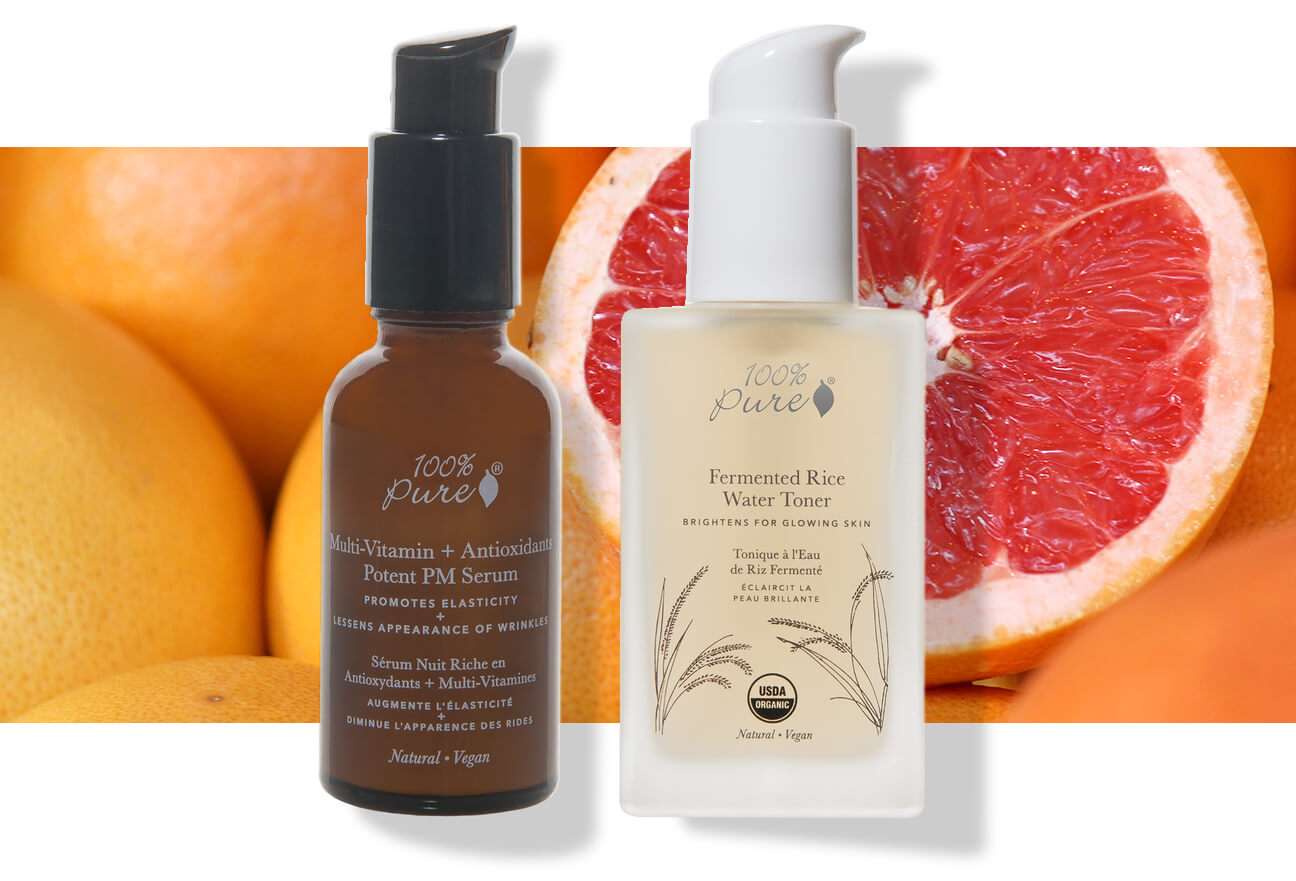 7. Detoxify with Grapefruit
Grapefruit doesn't always get as much airtime as its fellow citrus counterparts. It has a more sour, bitter taste that makes it a less popular fruit to enjoy. What you should know, however, is that the brilliant red color of grapefruit means it's packed with lycopene - a carotenoid phytonutrient (chemical compounds that give plants their color) that helps protect against cancer. Lycopene helps neutralize environmental damage in your body and prevent DNA damage to your precious skin cells. That means minimized wrinkles and hyperpigmentation that are caused by free radical environmental damage.
Alas, there's no need to just narrow your diet down to solely grapefruit. You can detoxify your skin by adding our Multi-Vitamin + Antioxidants Potent PM Serum to your daily night time skin care routine, and following with Fermented Rice Toner for double skin clearing action with grapefruit. Our founder and expert formulator Susie Wang loves incorporating both of these superstar products in her Korean skin care rituals.
We carefully hand-select products based on strict purity standards, and only recommend products we feel meet this criteria. 100% PURE™ may earn a small commission for products purchased through affiliate links.
The information in this article is for educational use, and not intended to substitute professional medical advice, diagnosis, or treatment and should not be used as such.
Sign up to our email newsletter for more blog updates and exclusive discounts.
< Older Post | Newer Post >