How to Detoxify from Head to Toe
Learn how to take advantage of both seaweed and activated charcoal benefits, with product tips and DIY recipes for clear, detoxified skin
Posted on February 7, 2018
Written by: 100% PURE®
When sebum — your skin's natural oil — builds up within your pores, it can wreak havoc on your skin. Excess oil production causes blocked pores, which in turn contributes to blackheads, whiteheads, and more serious forms of acne. Environmental pollutants can also leave traces of toxic particles in your pores, leading to more breakouts and contributing to signs of premature aging. Luckily, you can mix up a DIY skin detox mask with a few simple ingredients that can be found in almost any grocery store!
In this post, we'll walk you through the process of concocting an oil-purging, detoxifying mask. We'll also go over the best ways to care for your skin before and after using a mask — so that you can clear your skin of excess oil without causing dryness or irritation.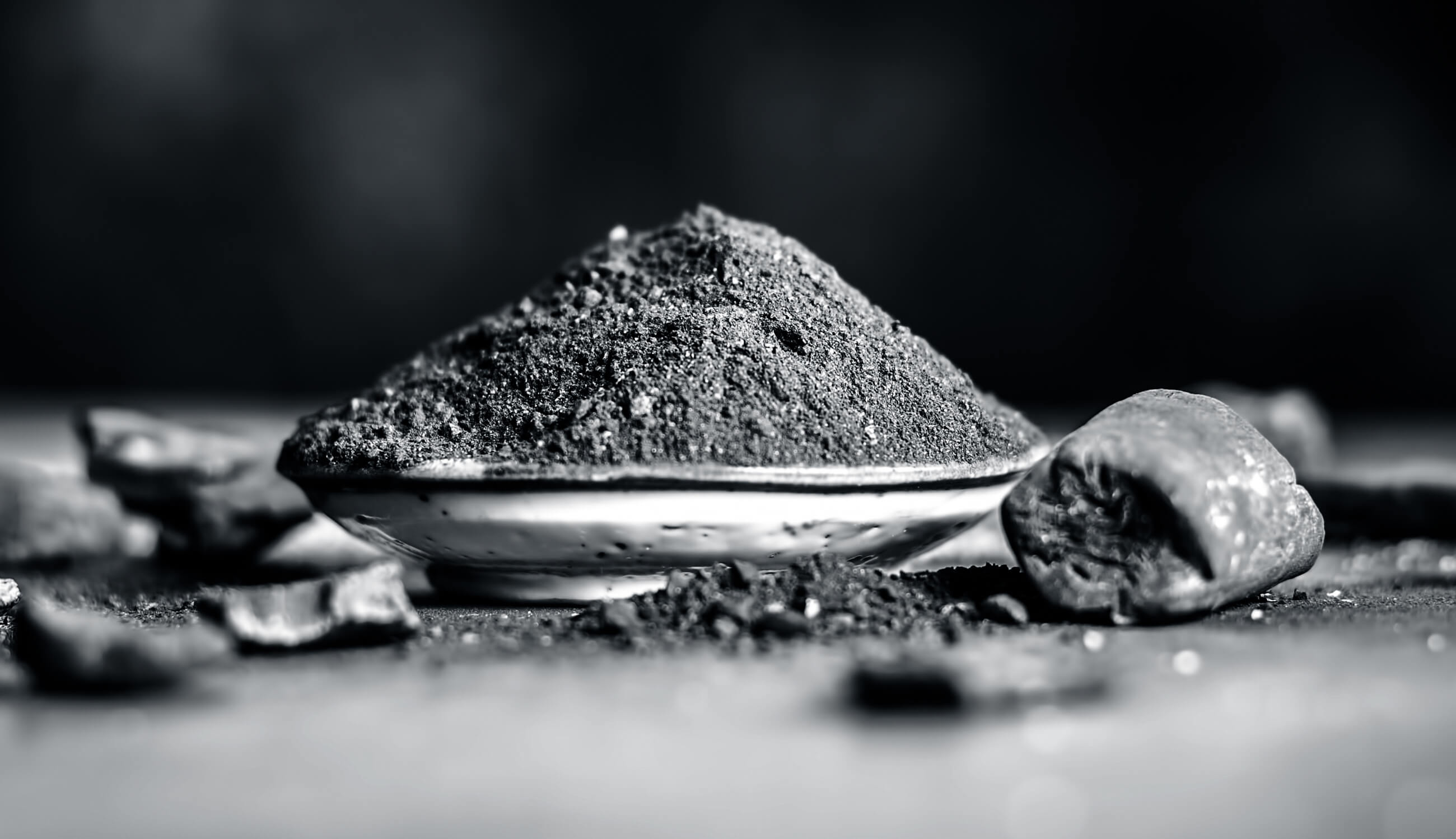 How to Make a DIY Detox Mask
Our skin detox mask features oil-busting charcoal and bentonite clay, to purge your skin of acne-causing impurities. The activated charcoal powder will absorb oil from your skin, while proactively helping to balance your skin's oil production. Activated charcoal benefits also include light exfoliation and skin brightening; you can read more about the benefits of activated charcoal in our recent Activated Charcoal Benefits post!
Much like charcoal powder, the bentonite clay in this recipe will help to clear your pores of excess oil. It will also help to even out your skin tone, promote brightness, and heal skin damage.
In addition to activated charcoal powder and bentonite clay, we'll be using apple cider vinegar to help balance out the pH of our formula. Apple cider vinegar has astringent properties, so it'll boost the oil-purging powers of this face mask. Finally, we'll add coconut oil to the mix; coconut oil has antiviral and antibacterial properties to help fight acne at its root cause. It also offers humectant properties to help keep this mixture from drying out or stripping your skin.
To make the mask, combine ½ tablespoon of activated charcoal powder, ½ tablespoon of bentonite clay, ⅓ tablespoon of apple cider vinegar, and 1 tablespoon of coconut oil. Mix the ingredients until they're thoroughly combined — now, you're ready to use your mask!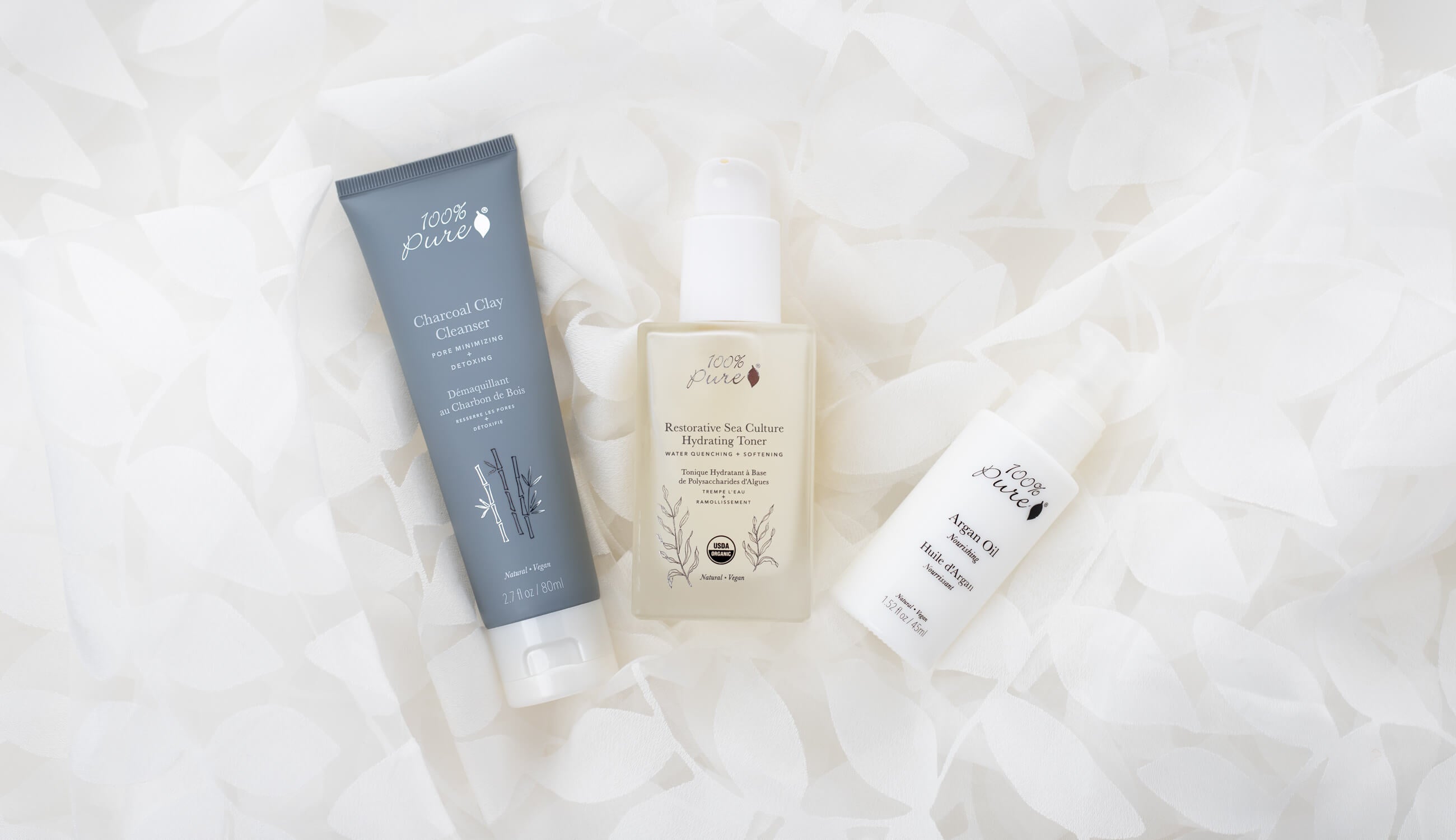 How to Use Your DIY Detox Mask
Prepping your skin
Before applying the mask to your skin, you'll want to make sure that your skin is clean and free of makeup, sunscreen, and any other debris. We recommend removing makeup with a gentle remover or oil-based cleanser, and then following up with a more intensive cleanser. Our Charcoal Clay Cleanser is a great option for clearing away debris from your busy day before applying your DIY mask to your skin. After cleansing your skin, you might want to apply a warm washcloth to your face for 1-3 minutes to soften your pores, prepping them for the mask.
Using the mask
To use the mask, pat your skin dry, and then apply an even layer of the mask to your skin. Allow it to sit for 10-20 minutes, until the mask is almost dry, but hasn't completely solidified yet. Then use warm water to gently but thoroughly massage the mask off of your skin.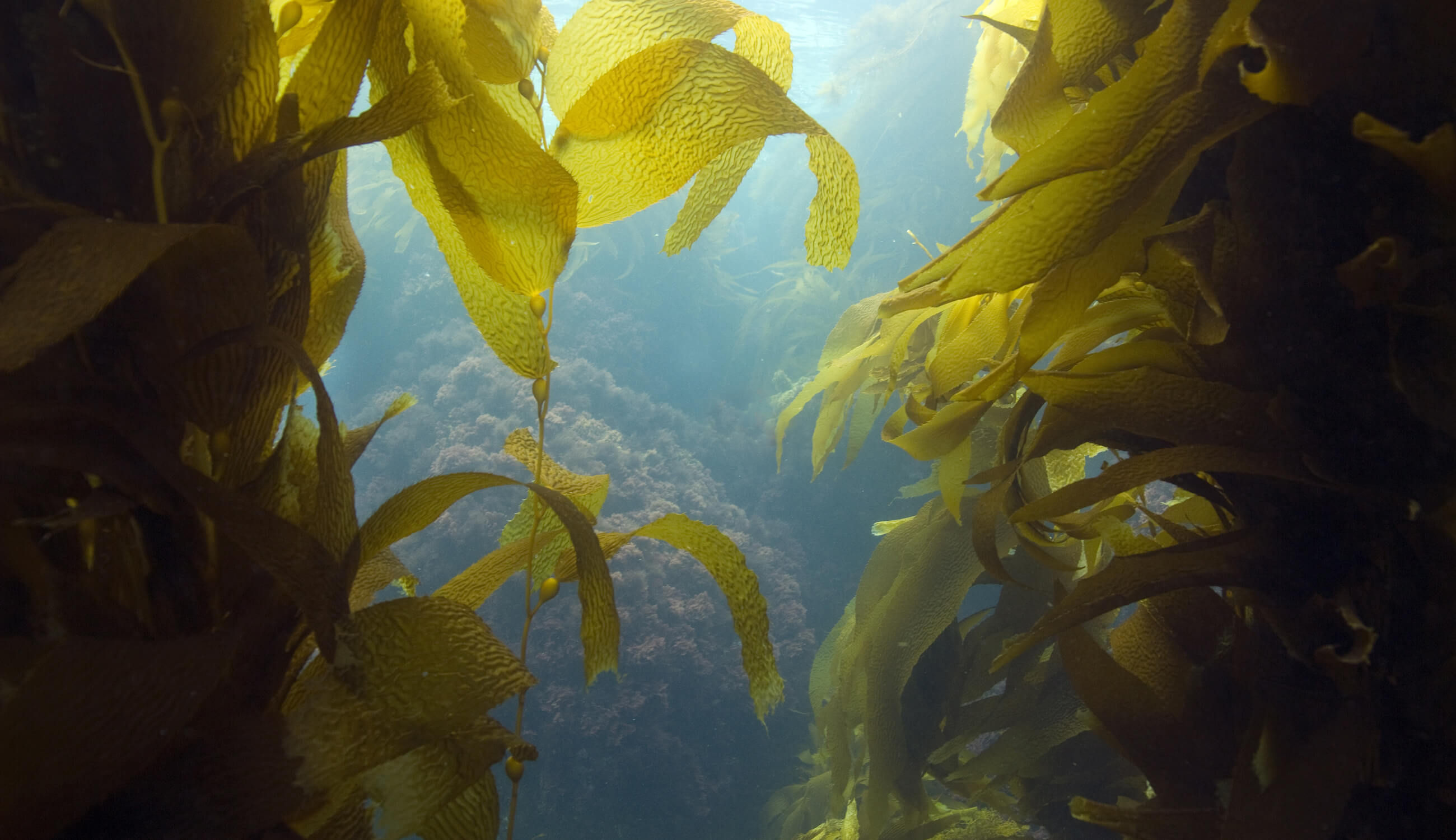 Post-mask care
After using your mask, it's important to follow up with moisturizing styles to bolster your skin's protective lipid barrier and prevent your skin from becoming dried out. We recommend starting with our Restorative Sea Culture Hydrating Toner to replenish your thirsty skin cells with hydration. Afterward, follow up with a rich moisturizer to lock in all of that moisture and condition your skin. One of our favorite post-mask moisturizers is our pure Argan Oil, which is rich in fatty acids and antioxidants to thoroughly nourish your skin.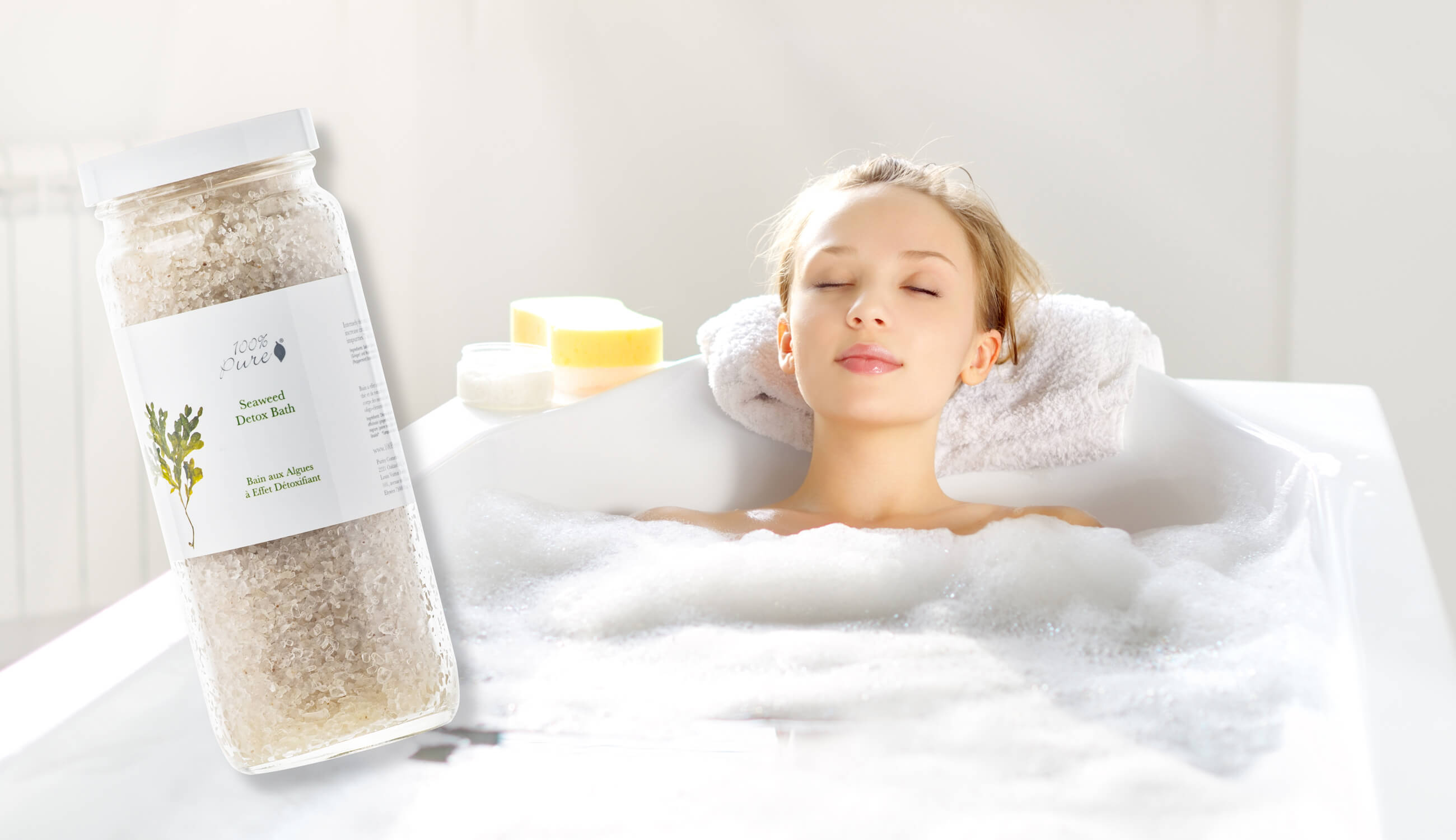 If you're looking for a head-to-toe, full-body detox product, we recommend soaking in our Seaweed Detox Bath. This mineral-rich formula uses detoxifying seaweed to balance your skin's oil production, help minimize body-acne breakouts, and purge skin of aging free radicals. This full-body treatment is great after a long day outdoors, especially if you're in an urban area with lots of cars and pollution.
While a detoxifying mask (and bath) can go a long way toward restoring your skin, we recommend taking a holistic approach that factors in the many elements of a healthy lifestyle. Read up on how to tweak your diet to detoxify with 7 skin-clearing foods, and keep up with our blog for more health-conscious lifestyle changes!
We carefully hand-select products based on strict purity standards, and only recommend products we feel meet this criteria. 100% PURE™ may earn a small commission for products purchased through affiliate links.
The information in this article is for educational use, and not intended to substitute professional medical advice, diagnosis, or treatment and should not be used as such.
Sign up to our email newsletter for more blog updates and exclusive discounts.
< Older Post | Newer Post >