How to Repair Damaged Hair
Easy tips and lifestyle changes to get brittle hair back on track
Posted on May 19, 2020
Written by: 100% PURE ®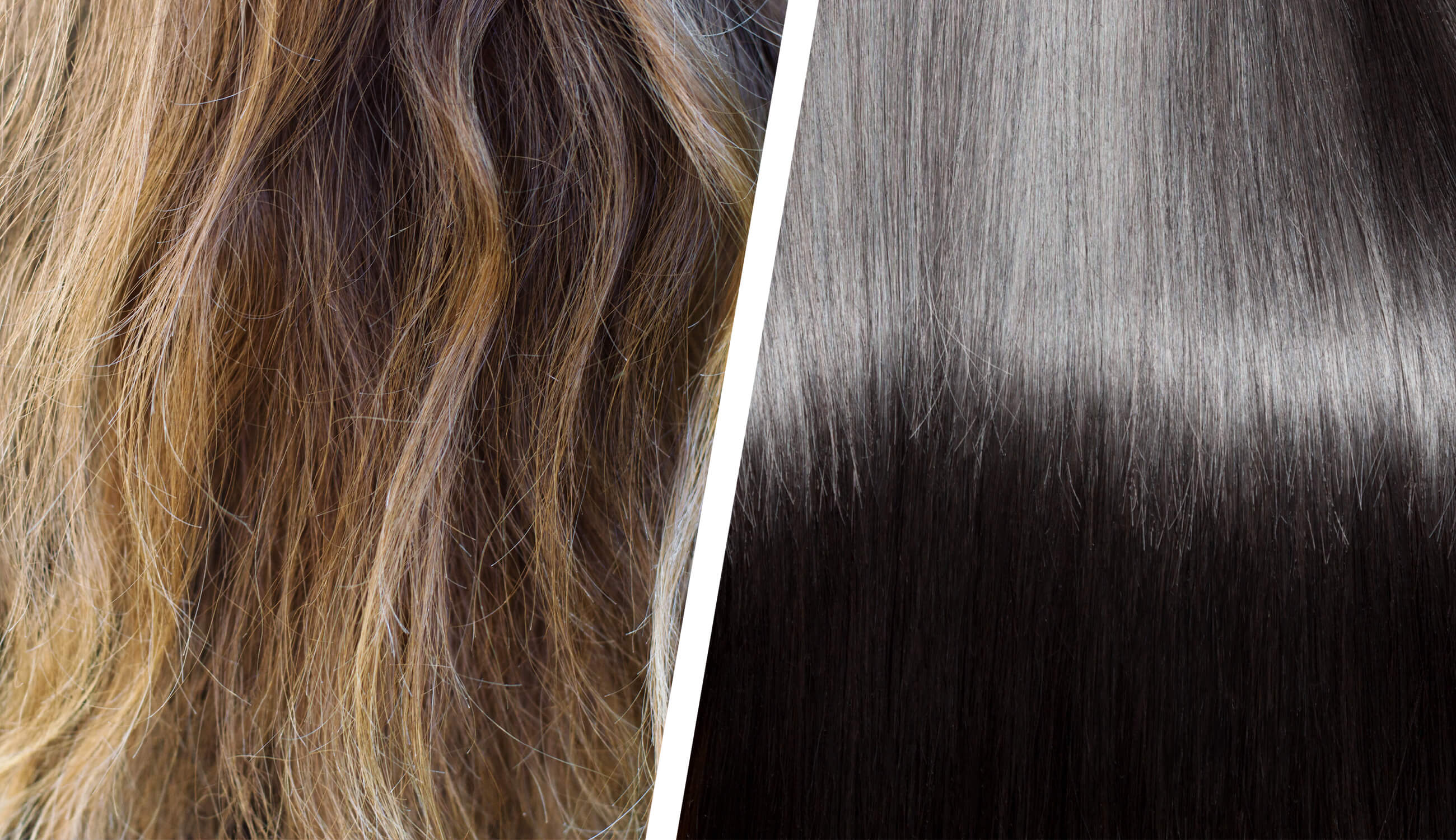 Our hair is subjected to a lot throughout the day. Every environment has its own set of challenges, and while it can certainly help to know how to repair damaged hair during the winter months, it's not the end-all be-all of hair maintenance.
The way we eat, how we style our hair, and what products we use can also contribute to the overall health of our hair. Following a hair repair routine can be a great foundation for beginning to repair damaged hair – but understanding bad hair habits is the only way to stop them.
Determining the exact cause of hair damage is not always a straightforward method, and may involve several factors. Still, gathering even a general understanding can help you come up with a solid strategy for repairing damaged hair!
We'll discuss some of the most common causes of hair damage, how to avoid them, and how to ultimately repair hair damage. Healthy hair, here we come!
How Hair Damage Happens, and How to Prevent It
These are some of the everyday factors that cause hair damage, and ways you can minimize future damage by altering your habits.
Too Much Heat
Heat is a fabulous tool for hairstyling, but even the most seasoned hot tool user is known to overdo it every now and then. While we can usually tell right away when we've singed our hair with the curling iron, the long term damage to your ends might not be so obvious.
Repeated use of hot hair tools or even excessive hot water in the shower can dry out the hair's cuticle over time, thus altering protein structures and damaging the hair shaft. This can result in hair that is dry, brittle, and prone to breakage.
To give your hair some relief, the best heat you can apply to your hair is no heat at all – but we know from experience that these styling tools are a must for some hair types.
Rather than phasing out heat entirely, try reducing the heat settings on your styling tools. You can also try holding your hair dryer further away from your hair. One study found that holding the blow dryer about six inches away from your hair – while constantly moving the blow dryer motion around the hair – can help reduce damage.
As for hot water to the hair and scalp, don't worry: we would never ask you to give up your soothing baths and showers! However, it may be beneficial to reassess your water temperature in the shower, as scalding water may be over-stripping the scalp. Try rinsing with cool or lukewarm water instead.
Using Hair Dye or Bleach
While dye can certainly assist with specific hair goals, pretty much any color is going to cause some damage by stripping the cuticle and removing moisture. The addition of bleach can greatly increase the potential damage. Using a shampoo and conditioner for color-treated hair is also greatly beneficial to the hair shafts.
Before you worry about repairing damaged hair after coloring and/or bleaching, know that there are a few ways to minimize the damage. One of the main ways to do this is by staggering your sessions. Scheduling them every 8-10 weeks is the general recommendation by the American Academy of Dermatology.
To repair damaged hair caused by hair dye or bleach, try using a nourishing oil treatment from scalp to ends. Pure plant-based ingredients like olive oil have shown to help rehydrate and lubricate the cuticle and support the hair follicle.
Poor Diet
As with any other part of our body, the quality of our diets is closely reflected in the appearances of our hair. This means a poor diet lacking in the necessary nutrients can result in hair and scalp-related issues – such as lackluster hair, split ends and a dry, itchy scalp.
That being said, nutrition also plays an acute role in the well-being of our hair. In addition to proteins and fats, our hair needs vitamins and mineral infusions in order to stay healthy.
Some of the most important hair-healthy nutrients include:
Vitamin A

Vitamin D

B vitamins

Omega-3 fatty acids

Vitamin C

Protein

Zinc

Iron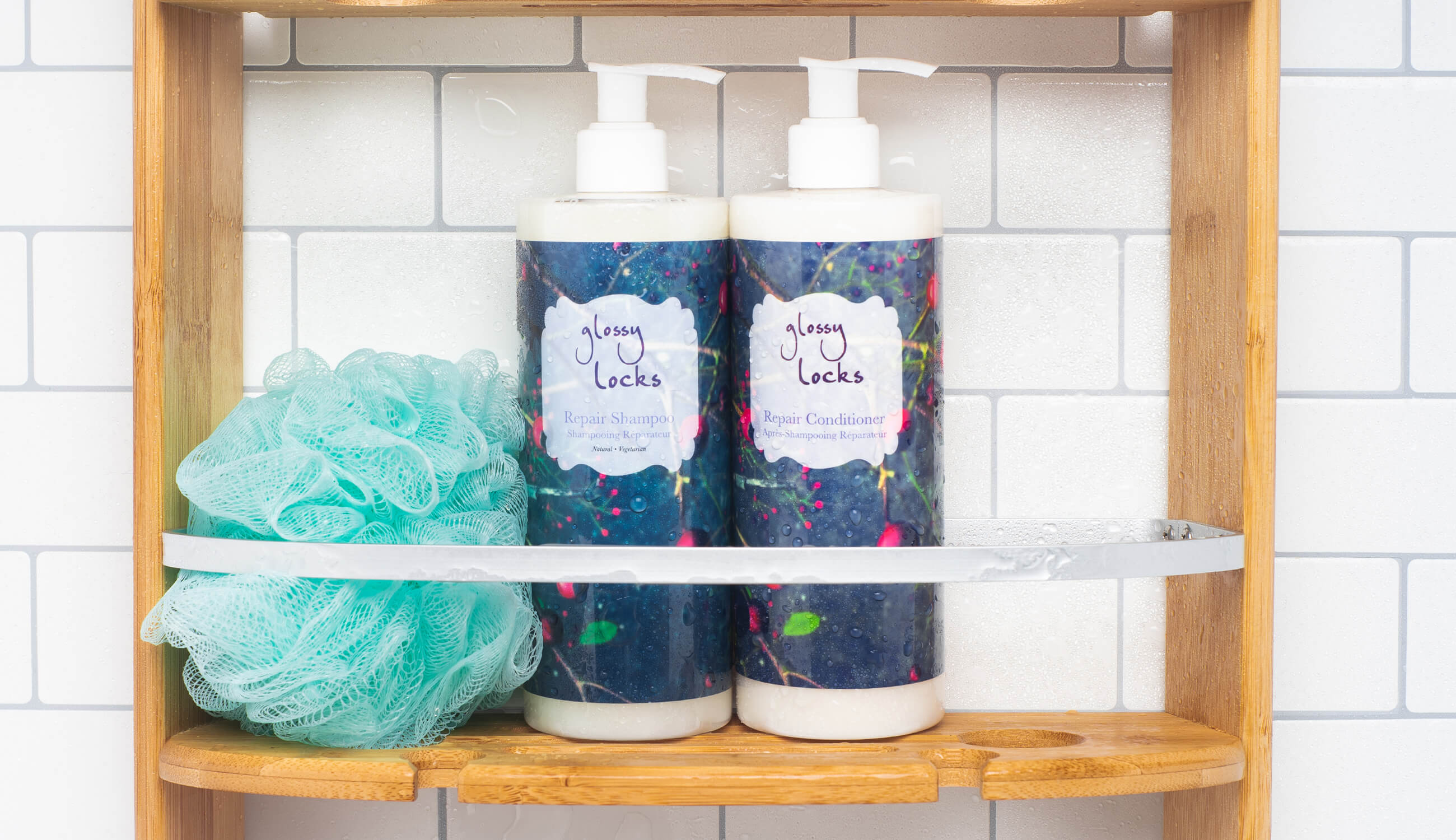 3 Ways to Repair Damaged Hair
Healthy hair is first cultivated through habit. But if you're late to the game, here are some ways that may hasten the recovery process for already damaged hair:
Coconut Oil Mask
Coconut oil can be especially nourishing for hair, and makes a wonderful hair mask. Simply melt about 3 tablespoons of unrefined, cold-pressed coconut oil in a saucepan over low heat. Just enough to liquefy the oil – it shouldn't be too hot to touch!
Apply the oil to dampened hair, working through the scalp to the ends. Once the oil is evenly distributed, tie your hair up in a bun and allow the mask to set in for 30 minutes, as the molecules from coconut oil penetrate the hair cuticle and rehydrate from within. Once thoroughly rinsed, follow with your regular shampoo and conditioner routine.
Take a Multivitamin
It should be said beforehand that vitamins are not a miracle growth treatment for your hair, and that no single product will dramatically boost hair growth.
Nonetheless, vitamins are absolutely essential not only for hair health, but for cellular energy and immune support. Hair and scalps are especially fond of vitamin A, which helps produce sebum to keep the scalp healthy and lubricated. Vitamin C is another hair-healthy nutrient which helps synthesize collagen: one of the foundational substances in hair.
Taking a multivitamin can promote optimal bodily health, while also providing your hair with the nutrients it needs to thrive.
Use the Right Shampoo and Conditioner
While hair masks, oil treatments, and hair serums can boost the overall health of your hair, true progress to repair damaged hair is going to be seen through gradual processes.
One of the most impactful habits is washing your hair. Many shampoos and conditioners offered are formulated with parabens and sulfates, which can make hair worse. Instead, try a natural shampoo and conditioner that is natural and derived from plants in order to repair damaged hair. Not only do our Repair Shampoo and Conditioner Duo fit this criteria, they're specifically formulated to work together in order to repair hair damage.
Our Repair Shampoo is formulated with biotin, along with royal jelly and rice bran. The former encourages collagen production and helps fade fine lines, while the latter holds in essential moisture.
Biotin is a water-soluble B vitamin that helps support the growth and repair of keratin, which is one of the basic proteins that makes up hair, skin and nails. One 2015 study even indicated that biotin can help encourage hair growth in places where hair has begun to thin.
Our Repair Conditioner is also made with passion fruit oil, which is packed with vitamins A and C, and offers an antioxidant boost. Did you know? Passion fruit oil holds a wide variety of benefits for the hair, skin and nails – and can be used on your lashes and locks!
We carefully hand-select products based on strict purity standards, and only recommend products we feel meet this criteria. 100% PURE™ may earn a small commission for products purchased through affiliate links.
The information in this article is for educational use, and not intended to substitute professional medical advice, diagnosis, or treatment and should not be used as such.
Sign up to our email newsletter for more blog updates and exclusive discounts.
< Older Post | Newer Post >