Easy tips for turning back summer wind, water, and sun damage
Posted on September 30, 2019
Written by: 100% PURE®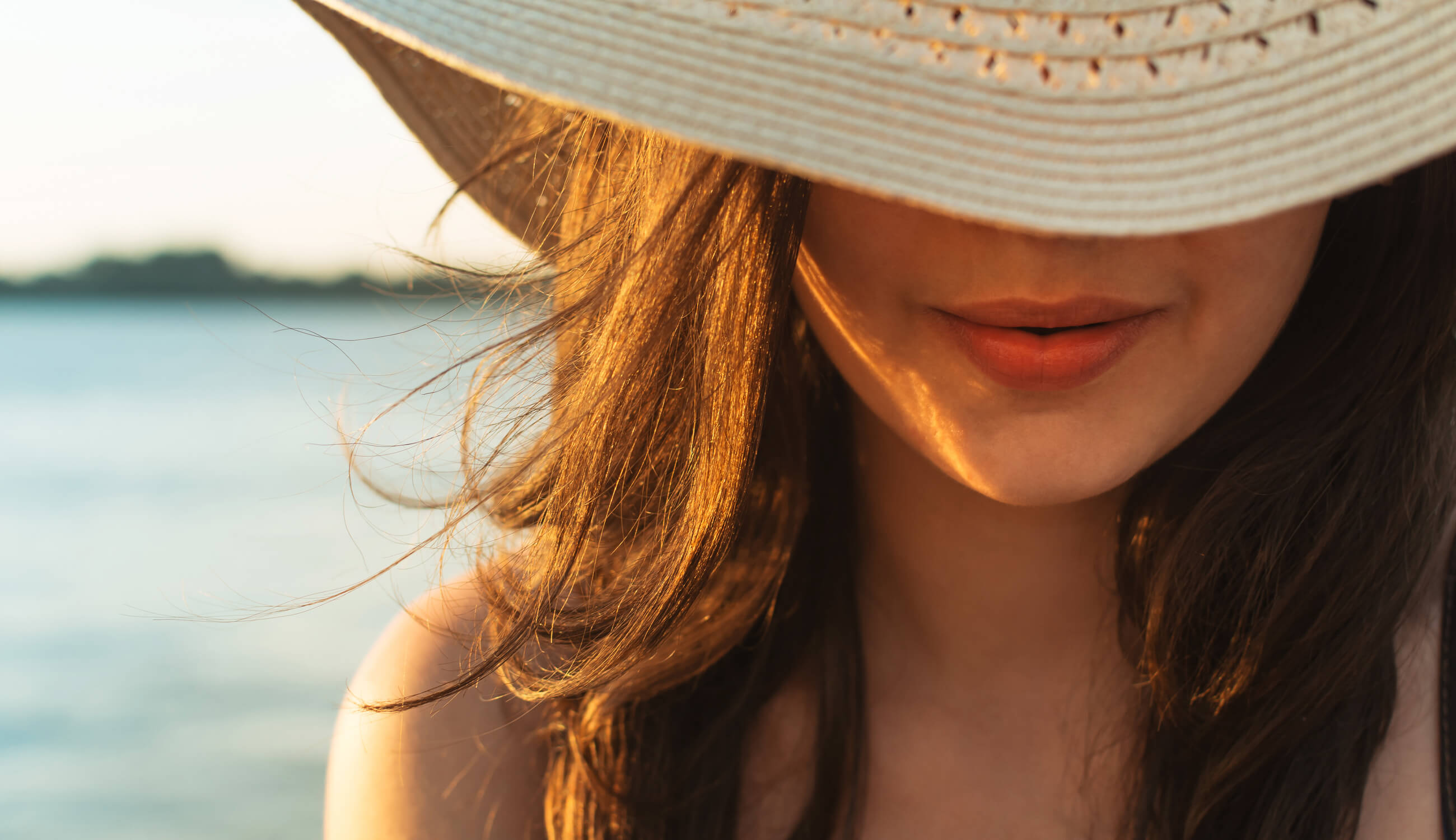 Summer is great, but it's one of the hardest seasons on your locks. Several months worth of sun exposure, salt water, late nights and shower-less camping excursions can wreak havoc on your strands by the time fall rolls around. Now that we're back into the swing of things (work, school, all that) you need to re-establish a happy hair balance.
The name of the game here is replenishment and restoration, and we'll guide you through some of our best hair repair advice to get you back on track!
What Happens to Hair During the Summer Months?
There are about a thousand little hair habits that we practice in in the summer months, which can leave us with frizzy and porurous strands by the time fall rolls around.
Newsflash: sun exposure is as bad for your hair as it is for your skin! UV rays combined with intense heat sap hair of essential moisture and elasticity. You hair shaft is a delicate structure made up of proteins and oils. Too much sun can cause structural damage, resulting in more porous hair that's prone to frizziness and breakage.
Scalp damage from UV rays can also become an issue after intense UV exposure. If you have fine or super short hair, you're especially likely to damage your hair follicles during outdoor time in the summer. This can seriously affect healthy hair growth.
When you zap the natural sebum present on your scalp, you compromise hair follicles and reduce the rate of healthy growth. This can translate to thinning hair and hair loss. Try adding scalp-healing ingredients to your hair repair routine, like tea tree oil and rosemary extract. These botanicals can re-establish balance in the scalp to kick start hair growth again.
Have you ever sat out in the sun, hoping to get some free natural highlights? We're all guilty of doing the whole lemon-juice-in-the-hair thing, but the fact is that it's super damaging. The process of hair being bleached results in the cuticles on each strand becoming permanently raised. This results in rapid and continuous loss of moisture, even when you deliver moisture-rich products to your hair. The takeaway: step away from the sun-in!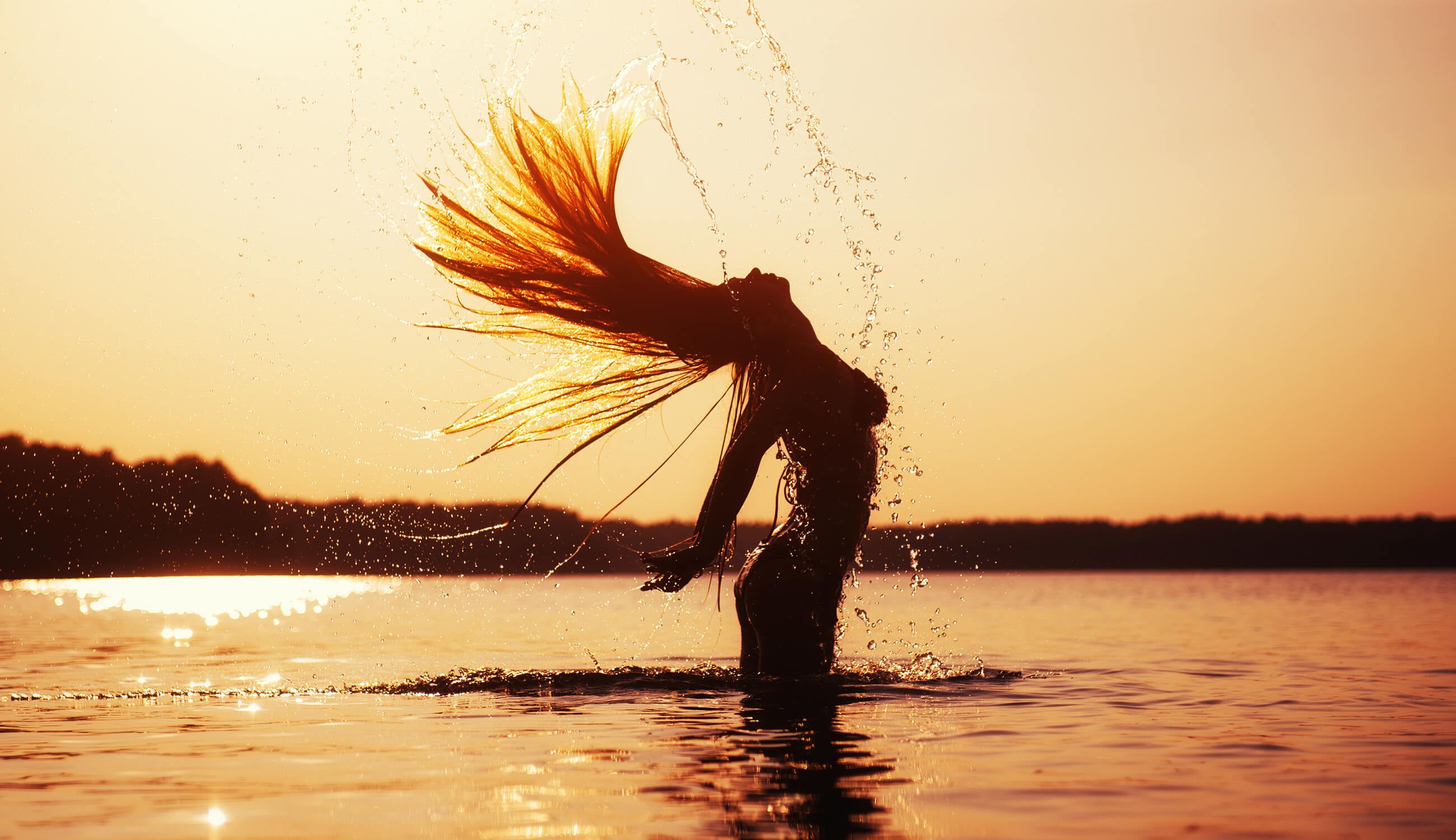 The Worst Summer Hair Care Habits
There's a long list of summer hair habits that many unwittingly practice. Some of the worst offenders include:
Bleach
The aforementioned hair bleaching usually requires either lemon, bleach, peroxide. or some scary combination of all three. Bleaching hair causes permanent damage and also makes your strands more vulnerable to any chemicals you put near your head. Any sort of heat applied — like blow dryers or curling irons — also become way more damaging to bleached hair.
Sunburned Strands
This past summer, did you ever flat-iron or curl your hair before heading to a music festival? How about visiting outdoor destinations without a hat? If your hair was exposed to far too much sun this summer, that means it's probably pretty brittle this fall. You may have been wearing sunscreen on your skin, but you probably left your hair out to dry (in the hot, hot heat).
Tangling
Tangled hair happens when you fail to wear hats or head scarves in harsh and windy environments. We can't stress enough that hair – like skin – needs protection from the elements. Whenever you're in a particularly windy weather situation, it's your best bet to wear something on your head until the weather relents.
Too Much Soaking
Soaking in chlorinated water, salt water, or super high temp hot tub water spells bad news for hair. All of these behaviors suck the natural oils from your hair, weakening each hair strand and causing split ends. Chlorine in particular changes the natural color of your hair, due to its harsh chemical composition. Chlorine also damages the lipid barrier on your scalp, potentially leading to hair loss in the shower after a long day of soaking in the pool.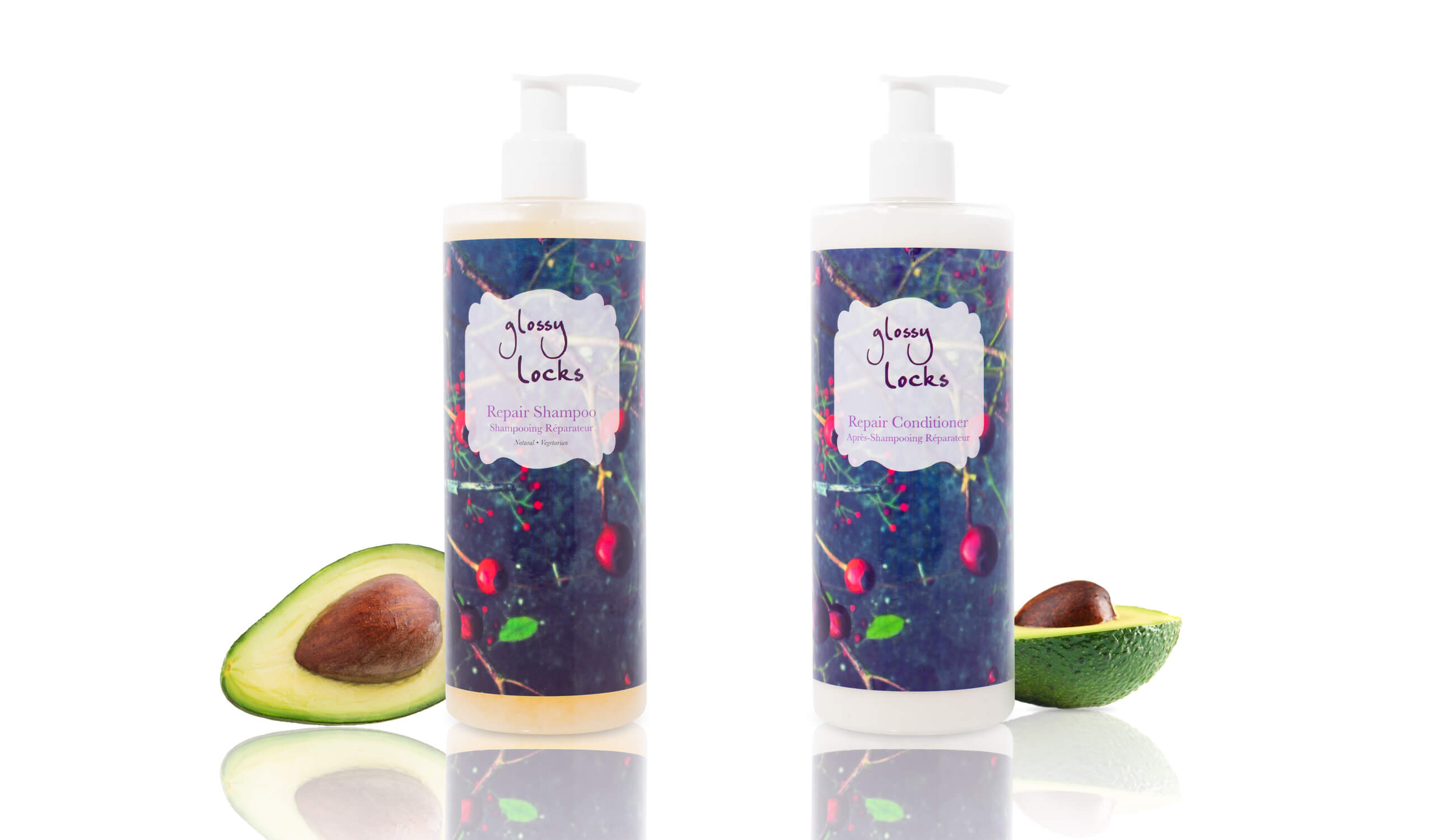 What Hair Repair Measures Should You Take in Fall?
Because you'll likely be dealing with dry and damaged hair cuticles, fall is a good time to be strategic with your shampoo use. Over-shampooing can strip hair of natural oils, which will already be lacking if you've experienced sun and water damage. Try going for a twice a week shampoo schedule – the right frequency will depend on your hair type and texture.
For real hair therapy, work our Hair Repair Shampoo and Conditioner into your daily routine. These are formulas developed to deeply moisturize, gently cleanse, and leave you with glossy locks that are protected from the elements. This collection incorporates a variety of super nourishing plant-based ingredients like:
Rose Hydrosol works to imbue antioxidants into your strands and scalp, and deliver gentle fatty acids to lipid-lacking hair cuticles.
Avocado Butter softens and moisturizes while delivering moisture-sealing properties to your hair shafts. Avocado butter also contains vitamins C, A and E, all hydrating and strengthening when delivered to damaged strands.
Virgin Coconut Oil is packed with essential fatty acids that help to nourish the scalp. Coconut oil is also naturally antibacterial. That means it can clear up congestion around your hairline and open up hair follicles, leading to faster and stronger new growth.
Honey soothes skin and hair, helps retain hair-softening moisture, enhances shine, and has rich antioxidant properties that help to reduce damage from sun exposure.
Biotin is a naturally occurring B vitamin that is essential to hair growth and strength. Biotin deficiency leads to hair thinning, and can often be a product of not-so-great summer diets.
Pro-Vitamin B5 is a key moisturizer for dry, brittle hair. It also strengthens and fortifies compromised strands, like those that have suffered from tangling, bleaching, or the elements. The best way to use this vitamin for hair repair is through a concentrated daily hair serum.
Incorporating these types of healing botanicals into your fall hair regime will help you rewind summer damage, and get your strands back on track. Fall is also a great time for a chop (new beginnings!) and a moment to step away from the hair dye. Likewise, lay off of heat styling and any sort of super stressful hair styles that involve tight braiding, intense tugging, or hundreds of bobby pins.
Basically, after a summer of hair stress, it's a good idea to literally go back to your roots, let your natural color grow in, and give things at least a month long break before you get back into your various teasing and dying and straightening routines. Think of it like a mini hair rehab. Besides, fall is a busy time, so low-maintenance locks are probably best this time of year.
Want more hair advice? We've put together a guide to our fave Hair Conditioner Hacks and How to Get a Healthy Scalp, so you can maximize your tresses and have a good hair day, everyday!
We carefully hand-select products based on strict purity standards, and only recommend products we feel meet this criteria. 100% PURE™ may earn a small commission for products purchased through affiliate links.
The information in this article is for educational use, and not intended to substitute professional medical advice, diagnosis, or treatment and should not be used as such.
Sign up to our email newsletter for more blog updates and exclusive discounts.
< Older Post | Newer Post >