The Best Long-Wear Lipsticks for Fall
Why staying power matters, and why these natural lipsticks are your lips' best bet
Posted on August 31, 2021
Written by: 100% PURE ®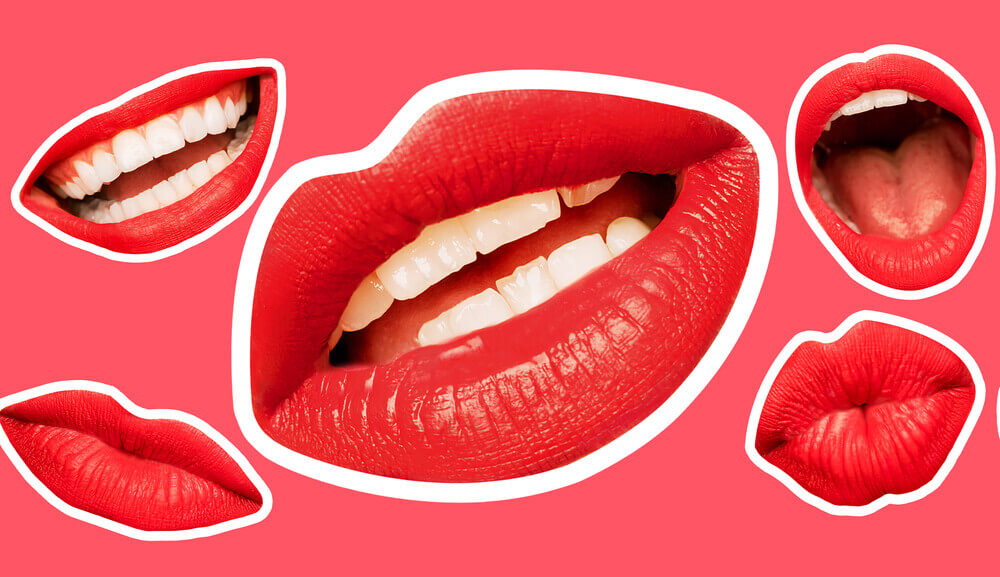 With fall comes necessities like chunky sweaters, boots, and scarves – and long-wear lipsticks. What better way to savor the last drops of your pumpkin latte than with your fave fall lipstick shade?
We're here to honor natural lipstick shades that fit our fall mood, but can also promise some serious staying power. Masks? Pumpkin spice lattes? How can lipstick survive the fall season without a long-lasting formula? Find out the best long-wear shades, tips to extend staying power, and which lipstick ingredients to avoid.
5 Top Reasons Why Long-Wear Lipsticks Matter
A flawless beauty look hinges on one little detail: choosing the perfect lipstick. Perfection starts with vibrant natural pigments and ends with being transfer-resistant. Who wants their signature shade looming around the edge of a mug of apple cider, your lunchtime sandwich, or even your significant other?
When you need serious staying power, long-lasting lipsticks are the way to go. Follow along for the top reasons why budge-proof formulas check all our boxes.
#1. Eating
It's not exactly appetizing to see lipstick in your food. Going for a long-wear lipstick means clean white bread after every bite of your lunchtime sandwich, and means you won't feel compelled to check your compact to see if your lipstick has gone out of bounds.
#2. Drinking
Nothing spoils some wining and dining faster than a lovely flute with lipstick smudges. Donning a long-wear lipstick will keep your fave shade in place and your first celebratory toast smudge-free.
#3. Kissing
It's not a good look when your partner's face looks more like Cupid took a couple cheap shots. Opting for a long-wear lipstick will keep your favorite sexy shade in place until that goodnight kiss.
#4. Masking
Masks might hide smiles, but they have a muscle memory at showing off your Fiery Fuchsia or Punchy Pink shades. Don't turn the mask around – go for long-wear lipsticks that will look just as good once you've taken off your mask as when you first swiped them on.
#5. Reapplying
If you've been forced to use your cellphone to reapply your lipstick, odds are your lipstick isn't standing the test of time. To avoid receding lip color, go for long-wear lipsticks that save the need for reapplication for your sunscreen.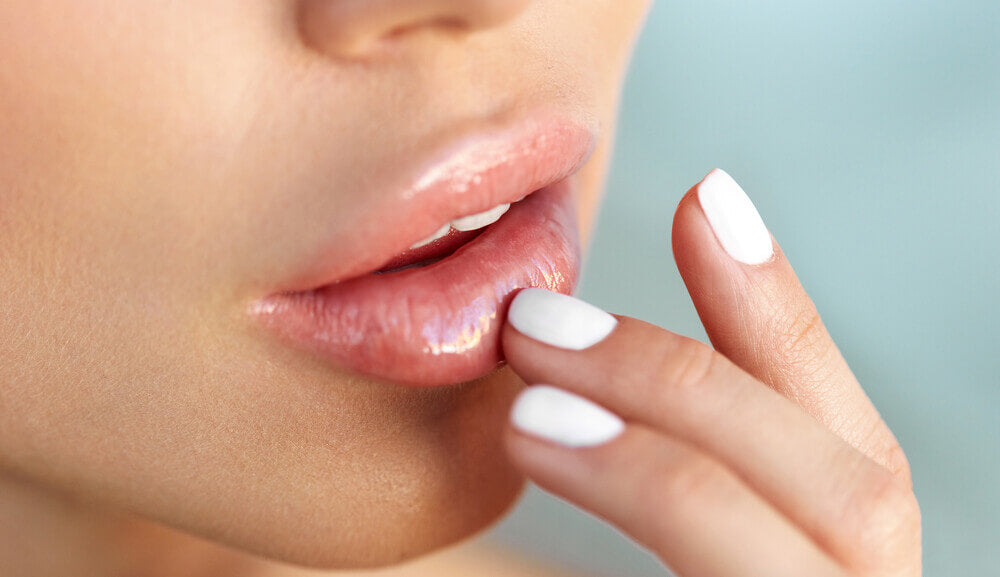 What Long-Wear Lipstick Ingredients Should You Avoid?
Ever wonder what's really in that signature red lipstick that gives it such a vibrant hue? Then let's start with some dirty secrets!
Carmine is a common red colorant found in many popular lipsticks, and it's made from crushed female cochineal beetles. It goes by different ingredient names, including Natural Red 4 and Carminic Acid.
You know the oily residue left on your lips after applying your favorite lipstick? It could be from tallow, or rendered animal fats like suet or lard. Eww!
So what else is hiding in conventional lipsticks? Try vinyl, heavy metals, and industrial chemicals! The heavy metals serve as long-lasting colorants, and will be listed as colorants beginning with "Ci", "Red", "Blue", "Yellow", "Violet" or "Green". Tubes of lipstick can even have traces of lead or worse, arsenic as ingredients.
5 Tips for Extending Lip Color
Looking for a lipstick that lasts and stays put all day? Our lips are (not) sealed, so we're sharing some easy tips for extending the wear of your warrior shade all day.
Tip #1. Exfoliate
Exfoliating your lips isn't just for when they're flaky; your pout can use the occasional scrub regardless of flakes. Using a simple exfoliant like brown sugar and coconut oil is essential for keeping lips looking baby smooth, while also creating a smoother surface for your lipstick to stick to.
Tip #2. Moisturize
Just as you'd moisturize after exfoliating your face, you'll want to do the same with your lips. Try using a natural DIY lip mask like coconut oil and shea butter to keep your lipstick from settling into the fine lines and increasing its wear.
Tip #3. Reverse line your lips
Don't worry if you haven't heard of reverse lip liner; it's definitely a pro tip! It's as simple as using a natural nude-colored liner to outline the perimeter of your lips. This creates a barrier so that your lipstick won't bleed, hence requiring hasty cleanup and re-application.
Tip #4. Line your lips
Applying lip liner gives your lipstick something to adhere to. Like how primer helps keep foundation in place, lip liner provides the perfect smooth base to keep your lipstick where you put it. This helps lipstick to wear longer; over-lining your lips can also make them appear larger.
Tip #5. Apply and set your lipstick
This may seem like the simplest step, but there are certain techniques you can use to help your lipstick last longer. Smile when you apply your lip products so you fill in any cracks. In addition to setting your makeup, set your pout with a setting powder to soak up excess oil to keep your lips looking flawless.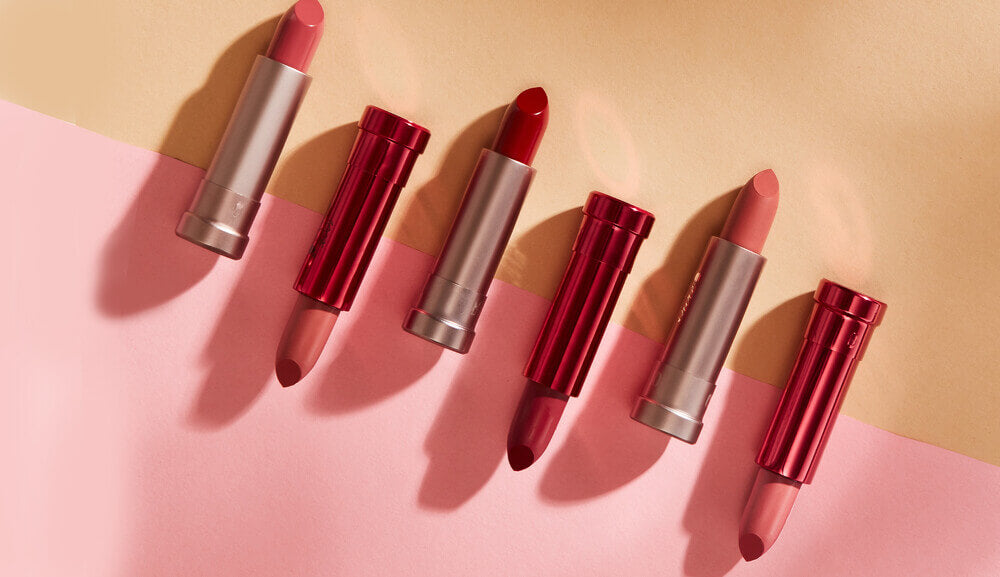 The Best Long-Wear Lipstick Brands
A common myth about natural lipstick is that you need to sacrifice color payoff, vibrancy, or staying power for safer ingredients. WRONG: the proof is in the pigments. But the pigments are where most brands lose any chance for a 'natural' lipstick formula.
These brands offer lipsticks formulated with the ultimate trifecta of natural ingredients. Think: clean pigments, plant-based moisturizers, and long-lasting color – all without sacrificing a truly natural formula.
100% PURE Cocoa Butter Matte Lipstick
Why is matte lipstick such an essential? It grants you intense, long-lasting color from real fruit in the moments you need it most. Our natural matte lipstick collection is inspired by the gorgeous botanical shades of the desert. Featuring a nourishing blend of cocoa and shea butters, these long-wear lipsticks are sure to seduce with hues of nude, brown, and pink.
100% PURE Pomegranate Oil Lipstick
Instead of oily animal fat, we use antioxidant-rich fruit pigments and pomegranate oil to keep lips soft and moisturized. Pomegranate oil is not only intensely moisturizing, but packed with anti-aging antioxidants to keep lips looking supple, plump, and nourished all day long.
Vapour High Voltage Matte Lipstick
Vapour delivers long-lasting, high-pigment lip color with kissable comfort and maximum hydration. Available in matte or satin finishes from moody nude to sultry red, each moisture-infused layer delivers strong color payoff with long-lasting results sure to please even the poutiest pout.
Honest Beauty Liquid Lipstick
These honestly fabulous liquid lipsticks offer full coverage color, all-day wear, and a flexible "shine-to-matte" finish that hydrates for up to 8 hours. The formula features coconut, avocado oil, and hyaluronic acid for comfortable wear. From neutral pink to rich berry, your lips will get the ultimate staying power with the most flattering shades.
Kjaer Weis Matte, Naturally Liquid Lipstick
Ready for a lipstick that glides on like a shiny gloss with the staying power of a matte lipstick? This hydrating, velvety matte liquid dream team is a weightless, long-wear lipstick that glides on like a gloss and stays soft all day. Hydrating jojoba and castor seed oils, shea butter, and hyaluronic acid nourish lips. Bonus feature: their lipstick tube is refillable!
Ilia Color Block High Impact Lipstick
With the most natural lip-loving ingredients like apricot, castor, and mango seed oils, your perfect pout can enjoy moisture-locking and lip-soothing benefits all day long. This lipstick stays smooth and budge-free all day, and comes in a range of wearable shades for any skin tone.
Kosas Weightless Lipstick
Kosas' lipstick comes in easy-to-wear, everyday colors. There are only nine rich and creamy shades, but they include warm and cool tones to suit several skin tones. The colors stay pigmented, and don't flake or fade throughout the day. You can put it on in the morning, drink multiple coffees, and give an afternoon Zoom presentation without thinking about whether your lipstick is still on.
That's a wrap on the best long-lasting lipsticks. We've done all we can to divulge the best natural lipsticks for the world to enjoy. We know that the hard work – and scrupulous ingredient sourcing – is worth the results. And we hope you agree!
We carefully hand-select products based on strict purity standards, and only recommend products we feel meet this criteria. 100% PURE™ may earn a small commission for products purchased through affiliate links.
The information in this article is for educational use, and not intended to substitute professional medical advice, diagnosis, or treatment and should not be used as such.
Sign up to our email newsletter for more blog updates and exclusive discounts.
< Older Post | Newer Post >