How to Pair Foundations & Concealers
A quick guide to matching finish, coverage, and skin type
Posted on February 22, 2021
Written by: 100% PURE®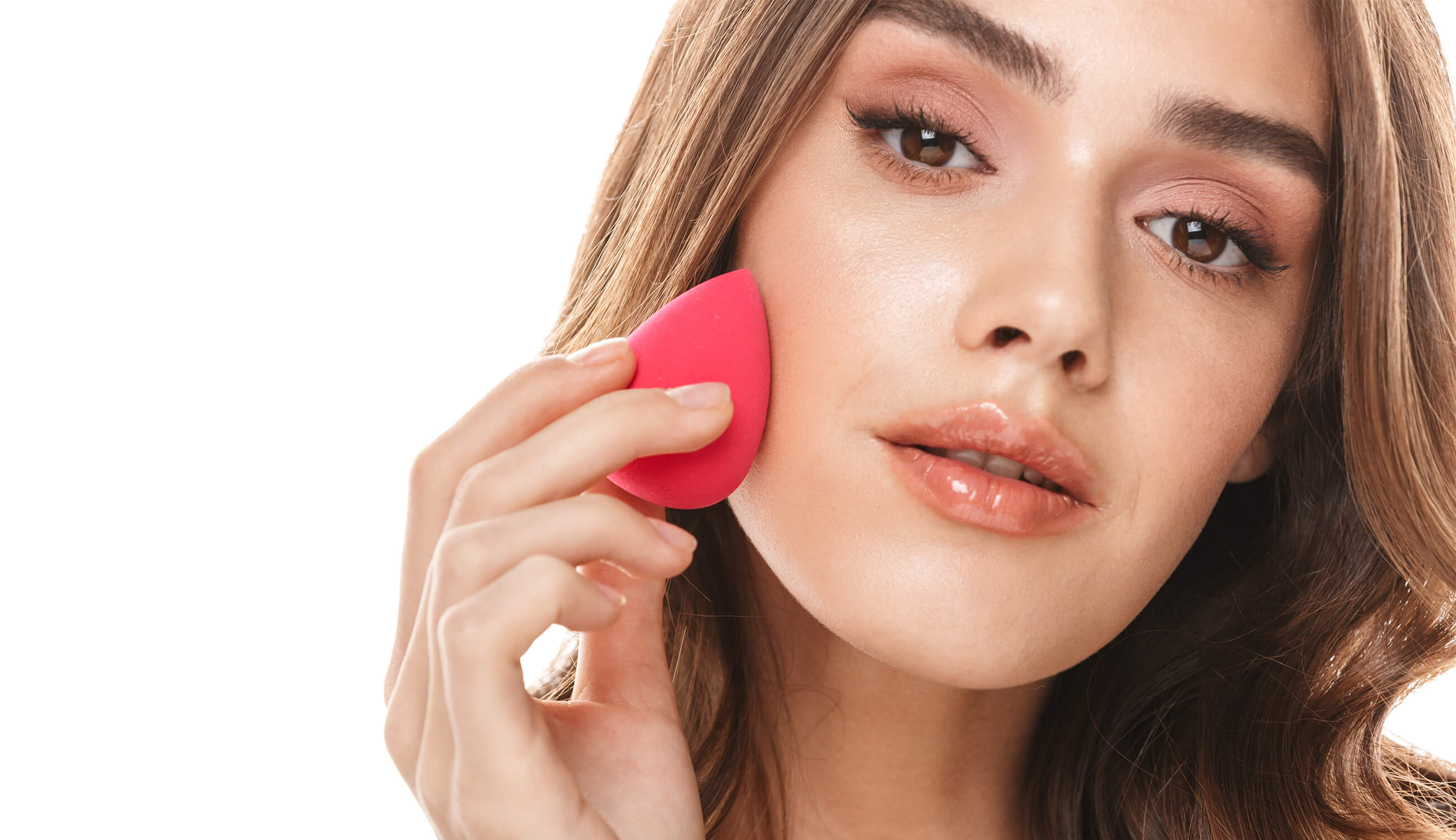 Foundations and concealers are some of the most important – and most tricky – products in our makeup routine. They can hide those late-night hours we spent watching TikTok videos. They create a balanced base that makes us look just a *bit* more put-together on Zoom calls. Overall, foundation and concealer are our saving grace on days when we need a little help bringing our complexion back to life.
But as many of us have experienced, especially when shopping online, it isn't always easy to pick the perfect pair. Let's have some virtual makeup fun by breaking down finishes, coverage, and undertones with 100% PURE™ foundations and concealers.
How to Choose Your Foundation & Concealer
When picking out the perfect base products, there are lots of foundations and concealers to consider. Here are some questions to think about when narrowing down your top choices:
What finish do you love?
The product finish is almost as important as the shade itself. The various finishes we see in makeup range from full matte to dewy. For foundation, since the product covers more surface area, this product determines the overall finish of our skin.
With concealers, they're usually going under the eyes and on blemishes, or just in the areas we want to highlight. That might mean we opt for a product that has a bit more hydration specifically for the delicate eye area. It could also mean choosing a product that is lighter in weight, since concealer is often layered with powder for setting.
What's your skin type?
Our skin's needs always come first, and we swear by prioritizing skin type compatibility over product every time. For example, in the case of a dry skin type we might not want to go for a matte foundation, as the finish may not be as flattering and the wear could be uncomfortable. Stay tuned below for our product cheat sheet that spills the compatibility tea for skin types and complexion products.
What about skin concerns?
Along with our last point about skin types, there are skin concerns to consider, too. These concerns might look like skin sensitivities, allergies to certain ingredients, or being prone to breakouts.
Typically, we see skin concerns popping up more frequently with foundations and concealers that come loaded with alcohols, silicones, and other potentially harmful ingredients. That's why we rely on hydrosols, antioxidants, and fruit extracts to create complexion products that are as clean and low-impact as possible for our skin.
For those of us with skin concerns, it may take a bit of trial and error to determine what does (and what doesn't) work for our skin. But in the end, finding those holy grail products makes it all worth it.
What's your shade and undertone?
When we're shopping for foundations and concealers, this is one of the most important things to consider. Even if the product is compatible with our skin type, has the perfect finish and amazing coverage, if it doesn't match it just doesn't work.
Our skin tone just means the depth of our skin's color on a light to dark scale, whereas our undertone determines how warm or cool our skin tone appears. Together, these two factors define what shade matches us best.
It's said that cool undertones have veins that show a purple tint under the skin, whereas with warm undertones our veins show green. If your veins look true blue or have a mixture of both, you probably have a neutral undertone.
So how do we determine skin tone? In makeup, shades are often divided into 3-4 categories: fair or light, medium, dark or sometimes dark and deep. The fair and deep shades are usually easier to match, whereas the middle shades can be a bit trickier.
Our foundations come in fair, medium, and deep shades that feature a mix of cool, warm, neutral, and golden hues. Across all our formulas, we offer over 60 different shades catering to different undertones, for a vibrant and diverse range of foundations and concealers.
How to Match Foundation & Concealer
Need a cheat sheet for matching your base products? We've rounded up our collection of foundations and concealers to create an easy-to-navigate guide! You'll have a few options based on your skin type, and the finish you desire. Consider it a happy base-day gift!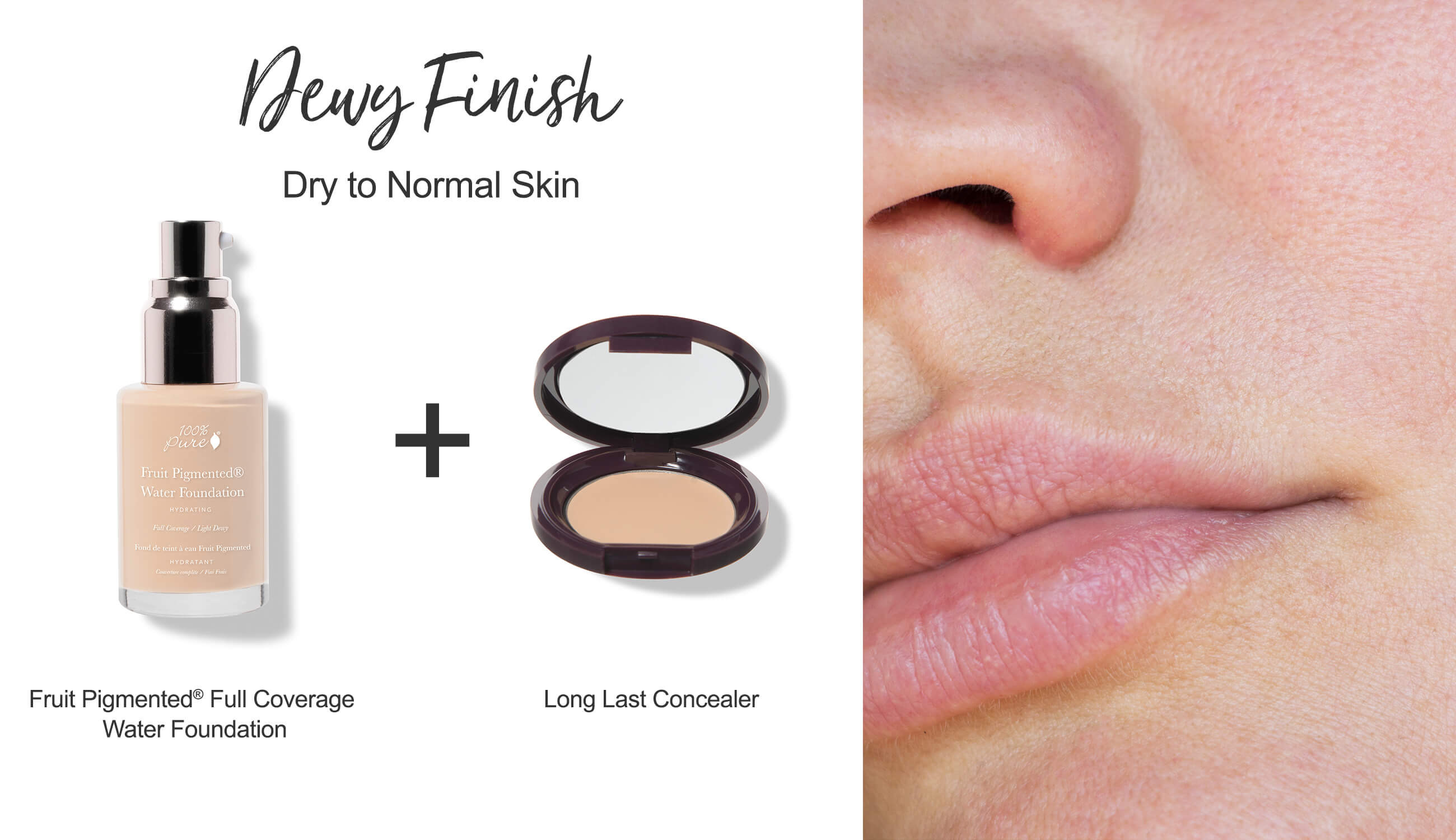 Normal to Dry Skin Types: Dewy Finishes
Balanced skin types and those who experience dryness need not worry – there are complexion products that won't feel heavy or cakey on our skin! The product combos below flatter normal to dry skin types beautifully for a fresh, dewy finish.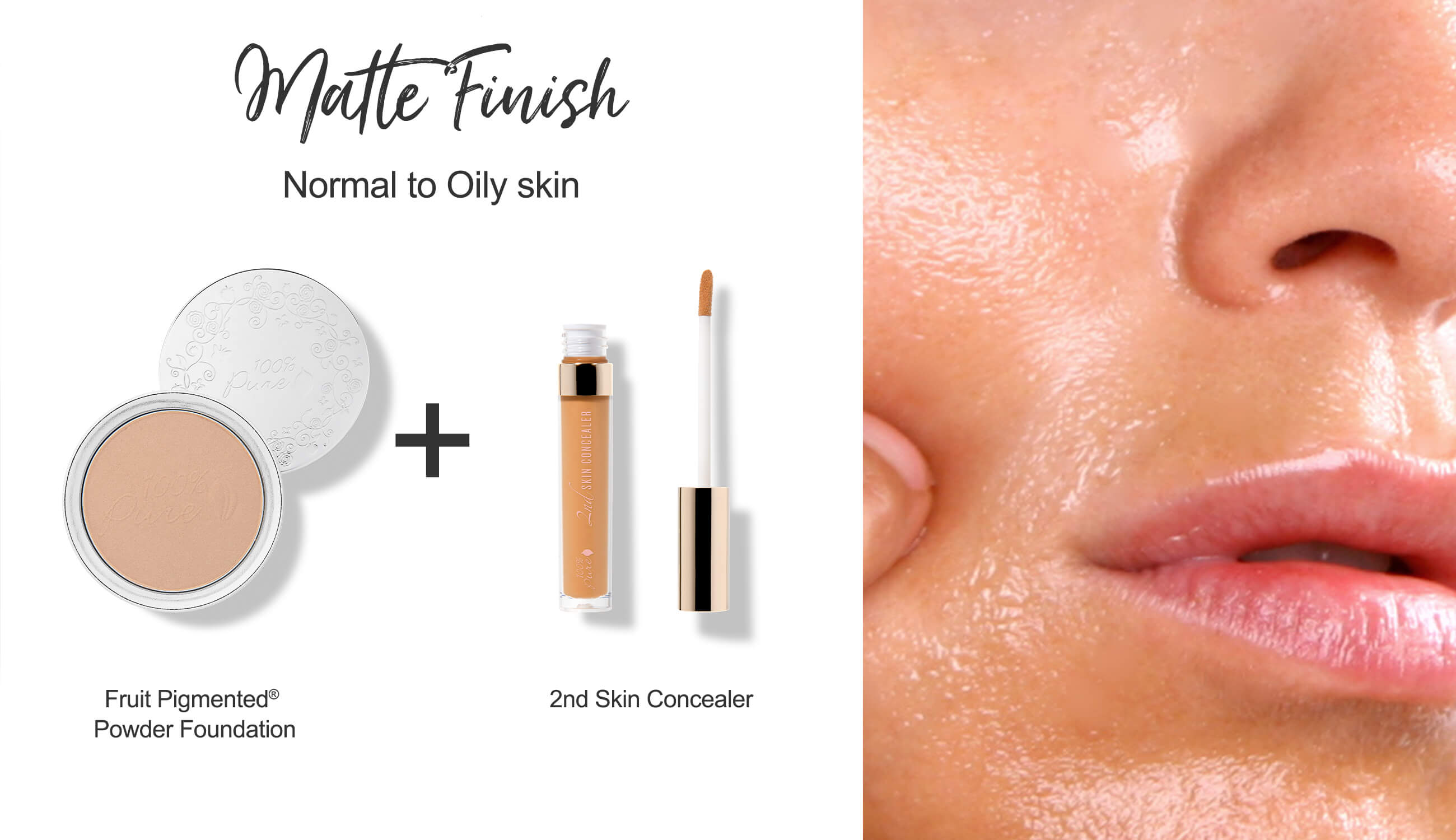 Normal to Oily Skin Types: Matte Finish Foundations
Combination skin will love the combos below. Those with a touch (or more) of oil have the natural benefit of glowy skin, so we don't need it in our base products. Here are the more matte finish products that make for a long-wearing, flawless complexion.
All Skin Types: Satin Finishes
We love inclusion, so we developed foundation and concealer combos that work for everyone. Balanced weight, buildable coverage, and just enough shine to look naturally stunning, these satin finish products never fail to make us feel 100% pure-ly gorgeous.
More Foundation and Concealer Tips
Need help choosing the perfect foundation shade? Check out our helpful guide, featuring skin type, shade, and undertone advice! You can also brush up on helpful concealer tips, and get concealer color matching advice to help you on the journey to ace your base!
We carefully hand-select products based on strict purity standards, and only recommend products we feel meet this criteria. 100% PURE™ may earn a small commission for products purchased through affiliate links.
The information in this article is for educational use, and not intended to substitute professional medical advice, diagnosis, or treatment and should not be used as such.
Sign up to our email newsletter for more blog updates and exclusive discounts.
< Older Post | Newer Post >