Purge toxins and pollution from pores in 5 simple steps!
Posted on February 15, 2021
Written by: 100% PURE ®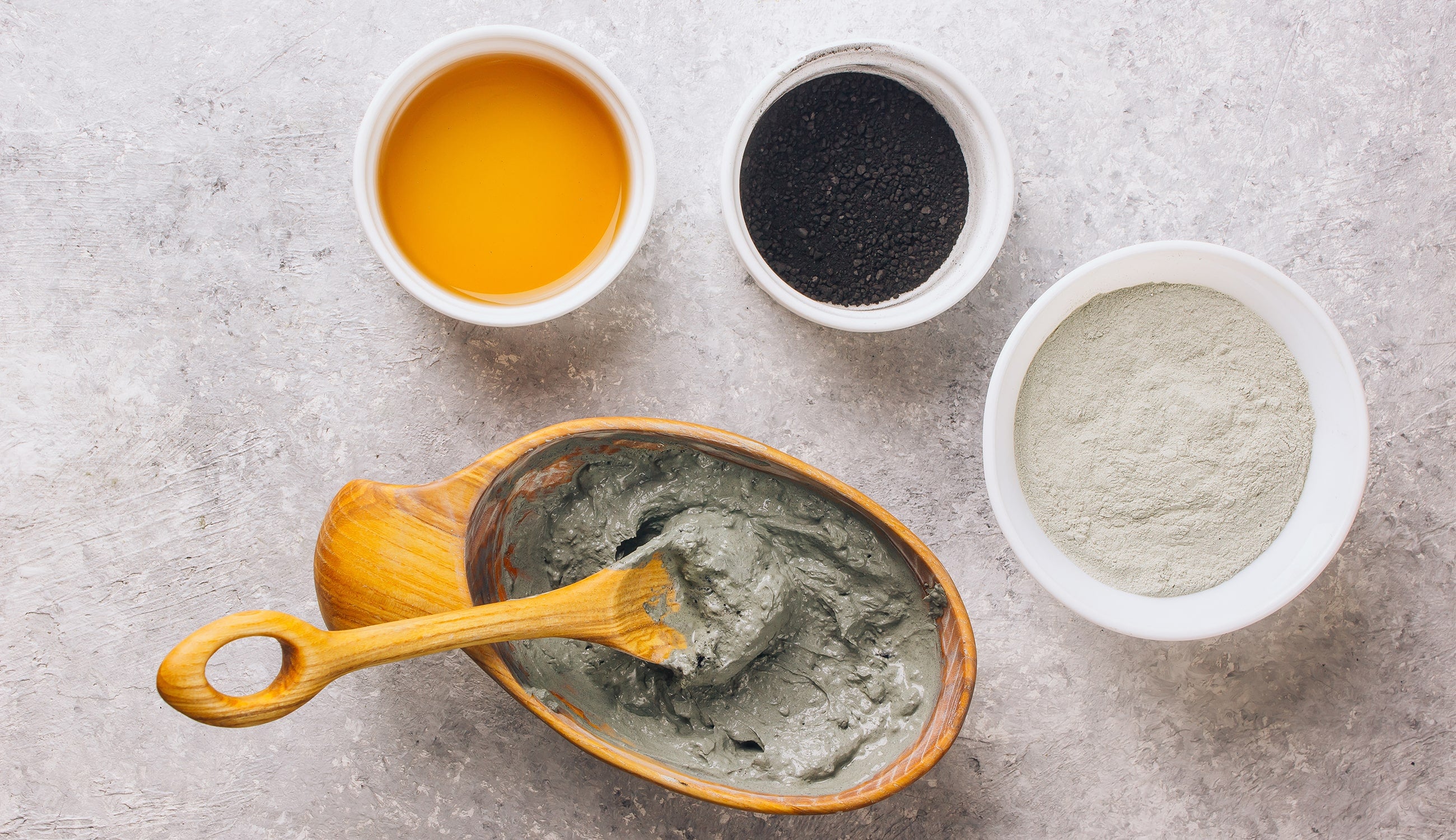 Did you know that an extended period of going makeup-free can help your skin purge and replenish itself? Many of us have very different lifestyles than those we had a year ago (or even a few months ago). This change certainly hasn't gone unnoticed by our skin.
Our skin feels it all – changes in diet, upticks in stress, new or more active products – and will respond accordingly. If you're noticing clogged pores, breakouts, or less than your best skin, it may be time for a detox facial.
The herbal detox we're about to unwrap will feature ingredients fit for a luxurious green beauty experience. A home facial isn't just good for our skin; it's an opportunity to relax, celebrate self-care, and maximize our time at home. Here's how we do it step by step.
Detoxing the Skin & Avoiding Maskne
First, let's talk about one of the biggest changes your skin has faced in the past year: wearing a mask.
It's very possible you've experienced some form of "maskne" at this point, which is actually known officially as acne mechanica. Acne mechanica occurs when your skin experiences friction or pressure. Even if you're typically not acne-prone, it's very possible that you've experienced maskne. Know that you're not alone, and that there are ways to prevent it from happening!
Detox Skin Care Routine
When it comes to detox skin care, there are several fantastic, natural ingredients that can purge your skin of toxins, including kaolin clay, green tea, charcoal and rose.
You'll find these kinds of ingredients in the following skin care steps!
Step #1: Cleanse + Exfoliate
Before we get started, let's go over prep. We definitely want to start with clean, makeup-free skin, otherwise the whole "detox" part of our facial can't really work. You can also prep by steaming the skin, to loosen the debris in your pores for easier removal in later steps. Do this with either a warm shower, facial steamer, steaming bowl of water or warm, wet rag.
To cleanse your skin, choose a face wash that includes natural ingredients. A few to consider:
TFor gentle exfoliation, you can use the konjac sponge during the face wash portion (or a rag if using cleansing balm). Alternatively, our Acai Pulp Facial Scrub can be used after cleansing, to help neutralize free radicals with superfruit antioxidants.
Directions:
Dampen your sponge and aly cleanser. Massage onto wet skin in gentle, circular motions for a mini massage and light exfoliation. Rinse thoroughly.
For cleansing balm, apply directly to dry skin. Massage into skin to loosen makeup, debris, and excess oil. Wipe clean with a warm, wet washcloth until skin feels clear and smooth.
If using a facial scrub, massage into skin with the same circular motions. Focus on areas prone to larger pores like the cheeks, around the nose, chin, and forehead. After 30-60 seconds, rinse thoroughly.
Step #2: Detox Face Mask
After cleansing and exfoliating, you can go in with either a DIY mask or pre-made detox mask. The mask ingredients in both are powerful, yet gentle enough to sit on the skin for extended periods of time.
DIY MASK
This natural, vegan mask concoction is an essential part of our detox facial. Activated charcoal is known to draw out impurities resulting in clarified, smoother looking skin. Combined with antibacterial lemon, this mask makes our skin feel fresh, radiant, and deeply cleansed.
Directions:
Activate the Pore Detox Herbal Cleanser using the liquid Charcoal Clay Cleanser. Thin this mixture with water until you've achieved a light, spreadable paste. Apply to your forehead, chin, cheeks, and nose; avoid the eye area. Leave the mask on your skin for 20 minutes.
Use a facial mist to hydrate the mask for easier removal, then rinse thoroughly with warm water. To ensure that no mask product is left behind, go in with something scrubby like our Konjac Sponge. This charcoal option pairs well with our mask, but also provides a bit of gentle texture to remove leftover product and dead skin.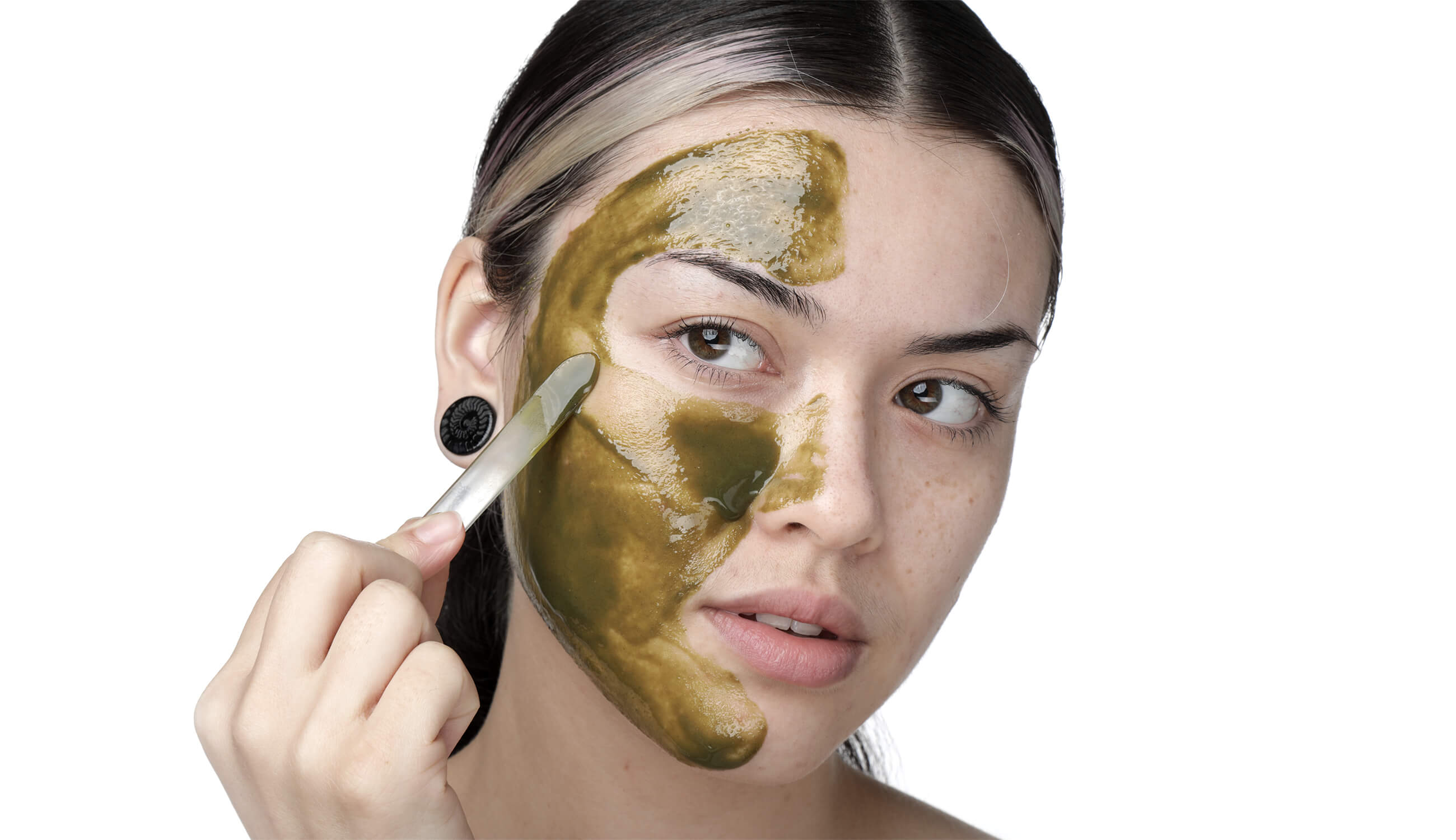 PRE-MADE MASK
If you want something more streamlined, you can use our Tea Tree Deep Detox Mask instead. It incorporates French green clay, neem, and tea tree oil to promote clarity while purifying pores. This mask feels instantly cool when you apply it to your face and neck, making it the preferred choice for anyone with active blemishes or inflammation.
Directions:
Apply to clean, makeup-free skin using a silicone mask spoon. A mask spoon helps ensure a thick, even layer. It also wastes less product, since silicone doesn't grab product like the pores and ridges of our fingers. Leave the mask on skin for 15-20 minutes, before rinsing thoroughly with warm water.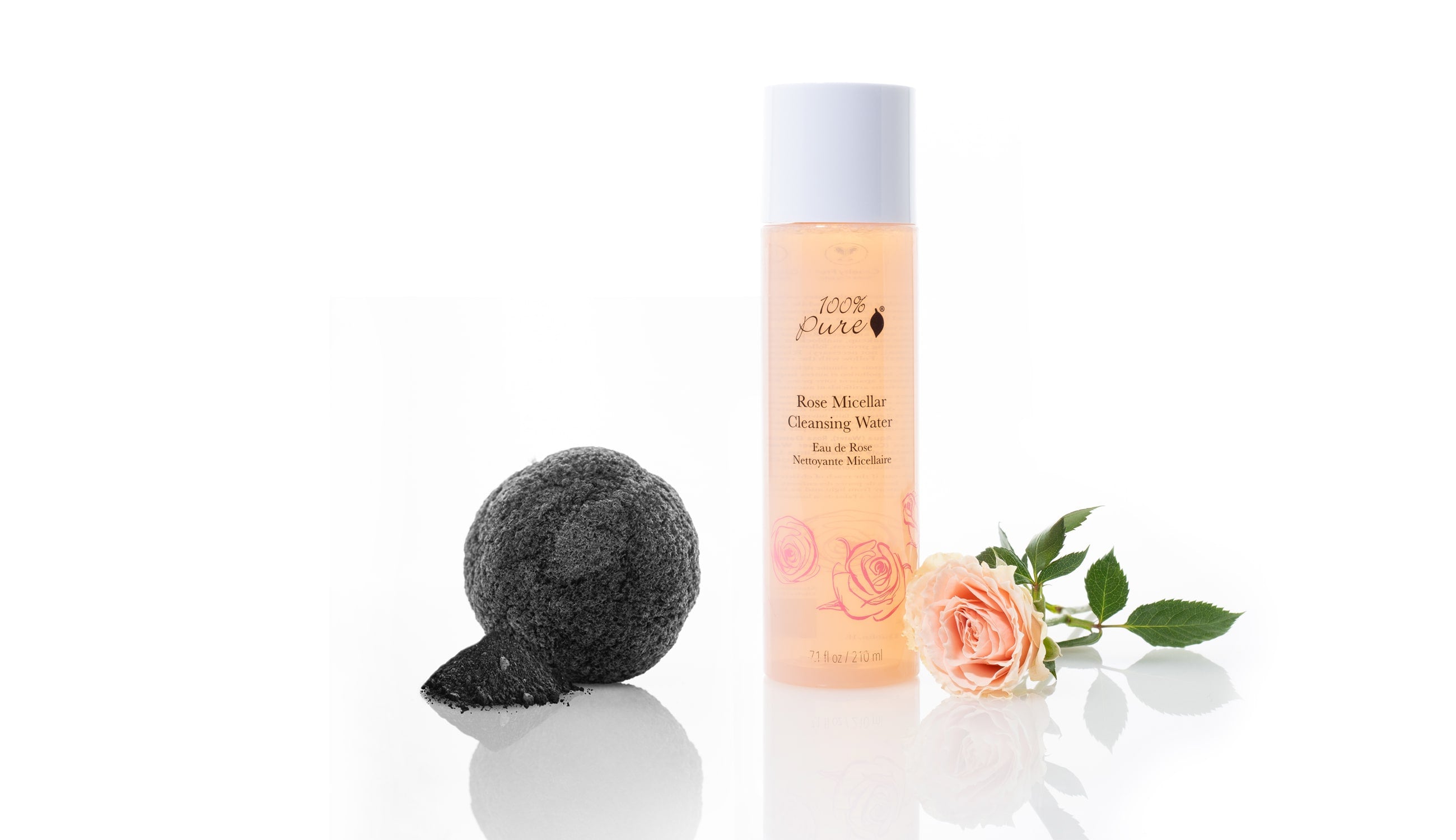 Step #3: Replenish
With "water" in the name, the effectiveness of micellar waters can be lost on those looking for potency.
The tiny oil molecules – micelles – in our Rose Micellar Water are designed to cleanse the skin, balance pH, and replenish essential moisture. The nourishment of toning cornflower water and ultra-hydrating glycerin will help to replenish your skin after a detoxifying mask and exfoliant. With the addition of antioxidants from concentrated botanicals, this micellar water is a very important step in our detox facial routine.
Directions:
Saturate a cotton round with micellar water. Starting at the center of the face, sweep up and out in gentle motions. This will drag debris out of the T-zone, which is likely to have the largest pores and the highest buildup of oil. After micellar water has been applied, make sure to follow up with a light rinse.
Step #4: Serum
A highly concentrated serum loaded with antioxidants found in acai, green tea, and goji berries, our EGCG Concentrate Serum gives us spa-like results without sacrificing social distancing. Goji and yerba mate help to support skin elasticity, while extracts from lavender and sage soothe and purify the skin. Detoxifying green tea EGCG neutralizes free radicals, making this creamy serum a must for dry or UV-damaged skin types.
Vegan and cruelty-free, our Vitamin C Serum has a very green ingredient list featuring aloe, broccoli, green apple, and alpha lipoic acid from spinach. We all know that green means glow, which means we're pulling double duty with both antioxidant and brightening power. If your skin has been suffering from dehydration, this gel serum will feel like a desert oasis.
Directions:
Apply a nickel-sized amount of serum onto clean, dry hands. Pat and press it into the skin, making sure not to tug the skin around the delicate eye area.
Step #5: Moisturize
Our last detox facial step is to apply our Tea Tree Balancing Moisturizer. This lightweight, soothing moisturizer continues to fight bacteria and toxins while you sleep, while replenishing your skin with hydration and nutrients.
Another option for daytime is our EGCG Concentrate Cream. It has a balanced weight for day to evening wear, and easily compliments any skin type. Featuring some of the same favorite ingredients as the serum – acai, yerba mate, green tea – this daytime moisturizer locks in all the antioxidants while fending off damaging free radicals.
Directions:
Apply to cleansed skin, and after your daytime serum has fully absorbed. Warm moisturizer between fingers before applying to neck and face in gentle pressing motions and upward strokes.
What the Retinol Restorative Overnight Balm lacks in detoxifying power, it makes up for in skin support. Rejuvenating retinol, moisturizing avocado butter, and restorative vitamin E combine to deliver the ultimate in skin support. Highly toning and gently fragrant jasmine essential oil gives us the sweetest dreams, and turns us into true sleeping beauties!
Directions:
Apply after your nighttime serum, after it has fully absorbed. Warm the balm between fingers until you get a thick oil consistency. Slowly massage into the skin, and allow it to absorb overnight. Tie hair back to keep it from sticking in the balm, especially while you sleep.
Now our detox facial is complete! Time to sip a luxuriously cool beverage, cozy up in the fluffiest robe possible, and pretend we've just left the 5-star spa on our own private island – toxins and pollution aren't invited.
We carefully hand-select products based on strict purity standards, and only recommend products we feel meet this criteria. 100% PURE™ may earn a small commission for products purchased through affiliate links.
The information in this article is for educational use, and not intended to substitute professional medical advice, diagnosis, or treatment and should not be used as such.
Sign up to our email newsletter for more blog updates and exclusive discounts.
< Older Post | Newer Post >