Using our own fruit pigmented® formulas for reference, we're listing the top 10 concealer tips you need to know!
Posted on June 12, 2019
Written by: 100% PURE®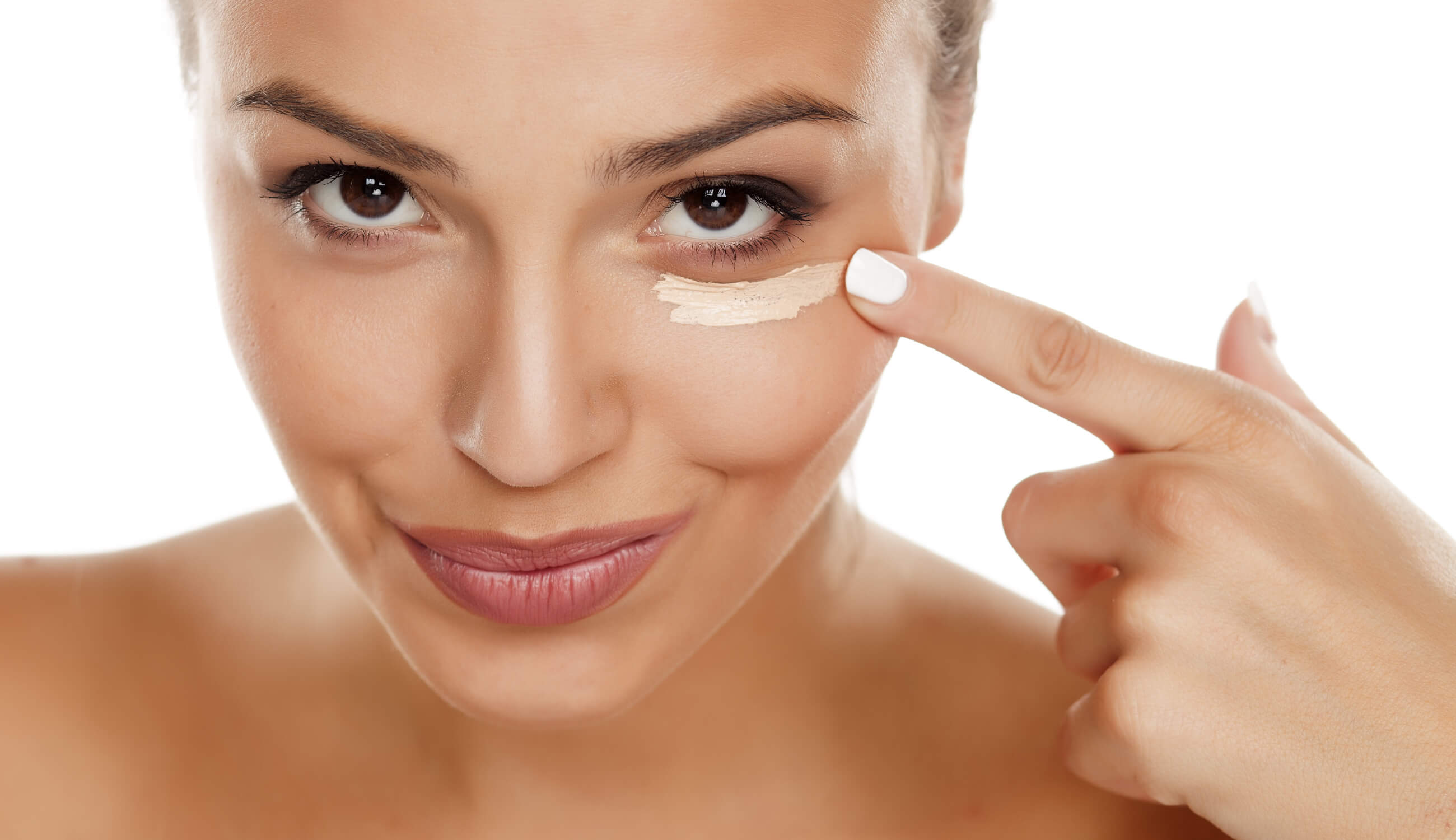 When diamonds aren't available, people often say that lipstick is a girl's best friend – and to those people we say: you've obviously never owned a great concealer! Concealer has so many benefits for our complexion; from covering blemishes to highlighting the skin, concealer helps make our days (and nights) flawless.
Like all things, concealer comes with a teenie tiny catch: applying it isn't totally foolproof. A concealer cheat sheet can do wonders in upping our natural concealer game, for longer wear and better coverage. Stay tuned for 10 must-know concealer tips, plus a full rundown on three diverse formulas!
How to Shop for Concealer
What do you look for in a concealer? Most require full coverage to hide imperfections and damage we've done over the years. That could mean hyperpigmentation, sun spots and freckles, or acne and acne scarring.
Many popular concealers on the market will dry with an extremely matte finish, which only enhances imperfections. That's why it's important to shop for a concealer product with a realistic, skin-like finish – satin and dewy finishes are ideal.
Finally – and this is most important – you should always nurture your delicate skin with a natural concealer that's made with nutritious vitamins and antioxidants. Lucky for you, we know just the formulas to do the job, and will introduce you below!
10 Concealer Makeup Tips
Tip #1: Always apply concealer over moisturized skin.
One thing to remember is that some of the areas where we might be applying concealer, such as our under eyes and around our mouths, is delicate skin that needs more moisture. Therefore, whatever formula you put on these areas will be more quickly absorbed. Applying moisturizer first ensures smooth application, longer wear, and more balanced skin.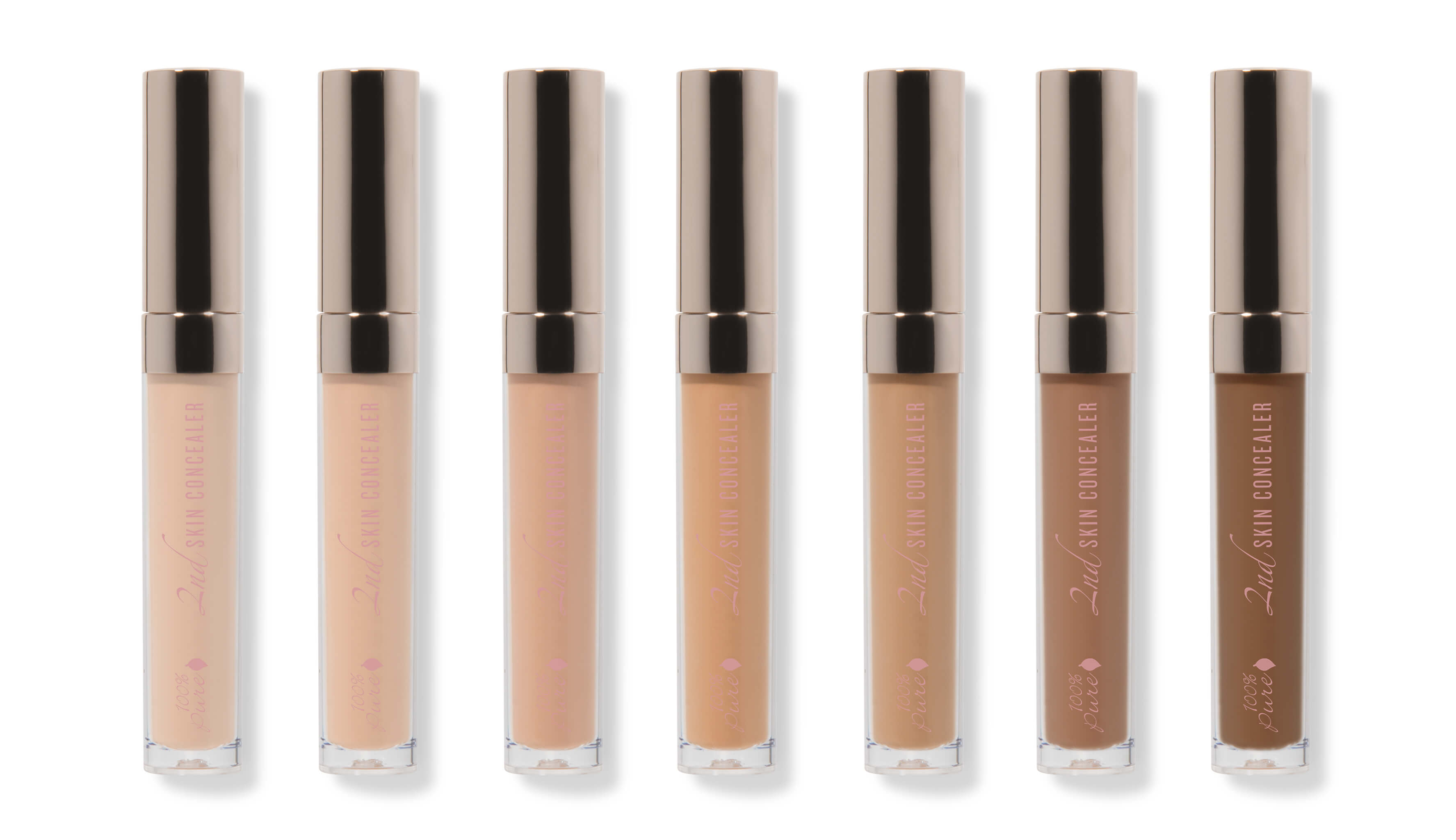 2nd Skin Concealer
7 shades of fruit boosted perfection by way of a sleek skin concealer. This baby didn't get its name just by looking pretty. Well… actually, it kind of did, since this concealer quite literally wears like second skin. Lightweight and seamless, this olive squalane based concealer blends easily with your preferred brush or fingertips, for covering what you want to see less of to enhance your overall look.
Tip #2: Skip foundation and go full concealer.
What, you've never considered it? Sometimes concealing out a blemish or two makes your entire face glow. Why bother with throwing on foundation that isn't necessary? If it works for your desired look, blend in foundation under the eyes and over blemishes in a shade slightly lighter but nearly your natural skin tone. You'll love the fresh and dewy, glass skin finish (totally trending at the moment, btw) that can be achiever with just a damp makeup sponge and your 2nd Skin Concealer.
Some of the primary ingredients in this concealer include lightweight olive squalane for enriching vitamin E and deep moisturizing, the brightening power of succulent peach, and calmed skin all thanks to anti-inflammatory and antioxidant-rich coffee beans.
Tip #3: For a skin-like finish, use skin to blend it in.
If you love to play in makeup, this is just another way for you to enjoy your beauty products as you use the warmth of your fingertips to smooth the concealer into your skin. Apply very light product and use gentle tapping motions with the pads of your ring fingers until well blended. Once the concealer sets, you won't even be able to tell that isn't your naked skin. A soothing blend of herbs including lavender, thyme and rosemary keep skin calm and fight deep rooted inflammation while you enjoy brighter, more youthful skin as a result of the fruit-filled blend featuring raspberries, pomegranate, wild cherry and apricot.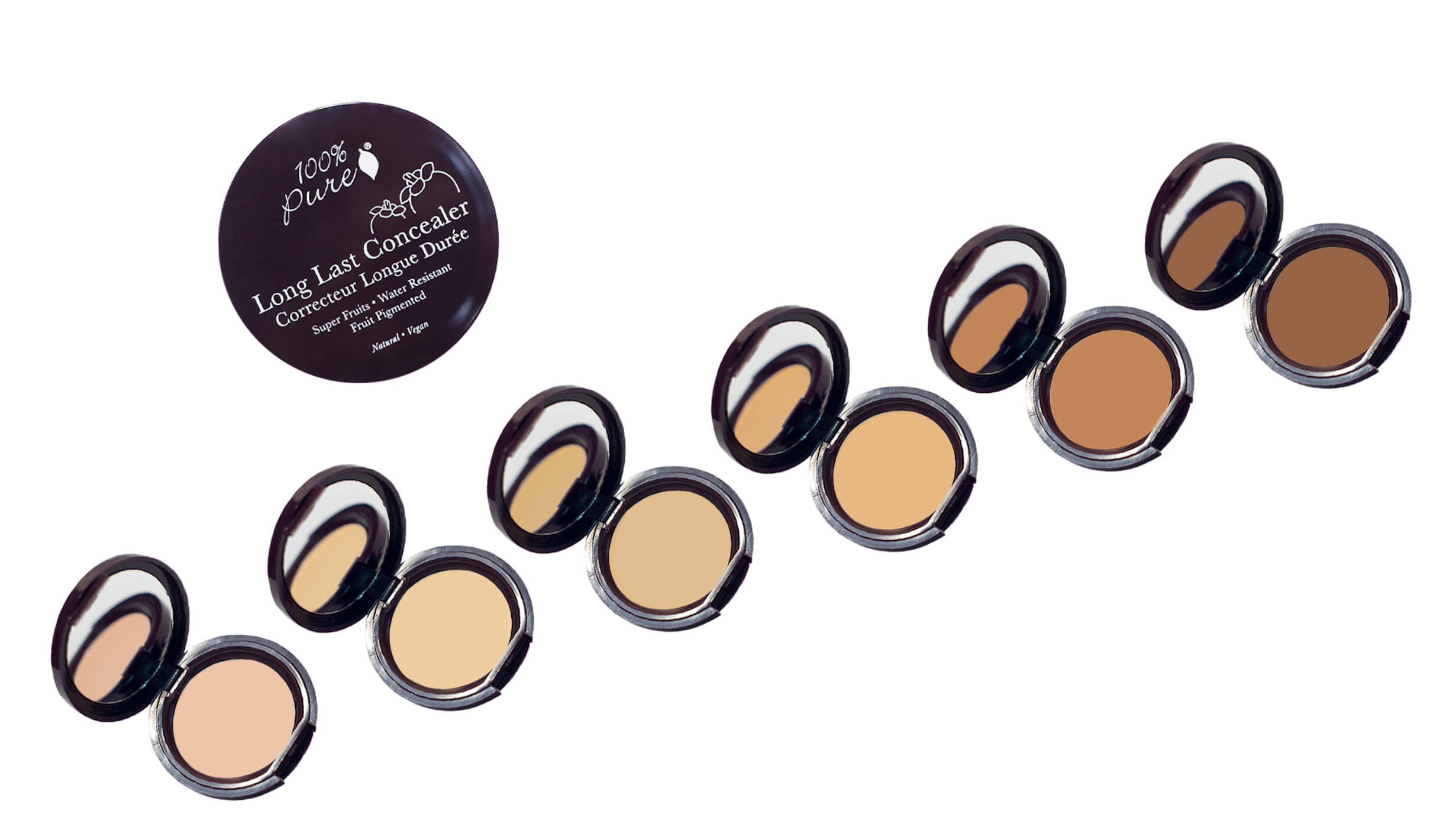 Long Last Concealer with Super Fruits
Hello vegan, hello natural, and hello fruit pigmented®! Potted in a sleek compact, and possibly one of our favorite concealers, this product is designed to outlast your hottest of summer days. We've built the formula to be water, sweat, and oil resistant meaning longer wear time. Easily take it with you in your beach bag or daytime tote, and touch up as needed.
Tip #4: When it comes to concealing, less is more.
The entire purpose of concealer is to appear as our own clean, naked skin. The more layers of it we wear, the less likely we are to get this result. Keep it light and fresh, and avoid those cakey mistakes that totally give you away.
Our Long Last Concealer only needs a single layer to deliver full, opaque coverage. This formula is a floral fiesta with rose hip, chamomile, and lavender all playing starring roles. These soothing florals communicate with the skin to decrease redness, balance out sebum production for less of that unwanted shine, and soothe inflammation including anything from breakouts to burns. We couldn't forget about nutrients – they're right here in the formula. Look for vitamins C and E to tone and moisturize the skin while you wear, for better looking skin underneath.
Tip #5: More grease means more crease.
Creasing is one of those issues commonly associated with concealer. The areas we apply our concealer often move, fold, and stretch, working against our careful application. To avoid creasing as much as possible:
Use concealer in matte finishes, or be sure to set with a translucent powder

Set the skin with setting spray and refresh throughout the day

Use blotting sheets to wick away excess oil

Apply as little concealer product as needed for your desired result
Tip #6: Are we compatible?
Sometimes in the search for what we want, we overlook what we need. In the case of concealer, always prioritize how compatible the formula is with your skin's natural composition and behavior. This means the concealer will work with you and for you, rather than disrupt your look all day.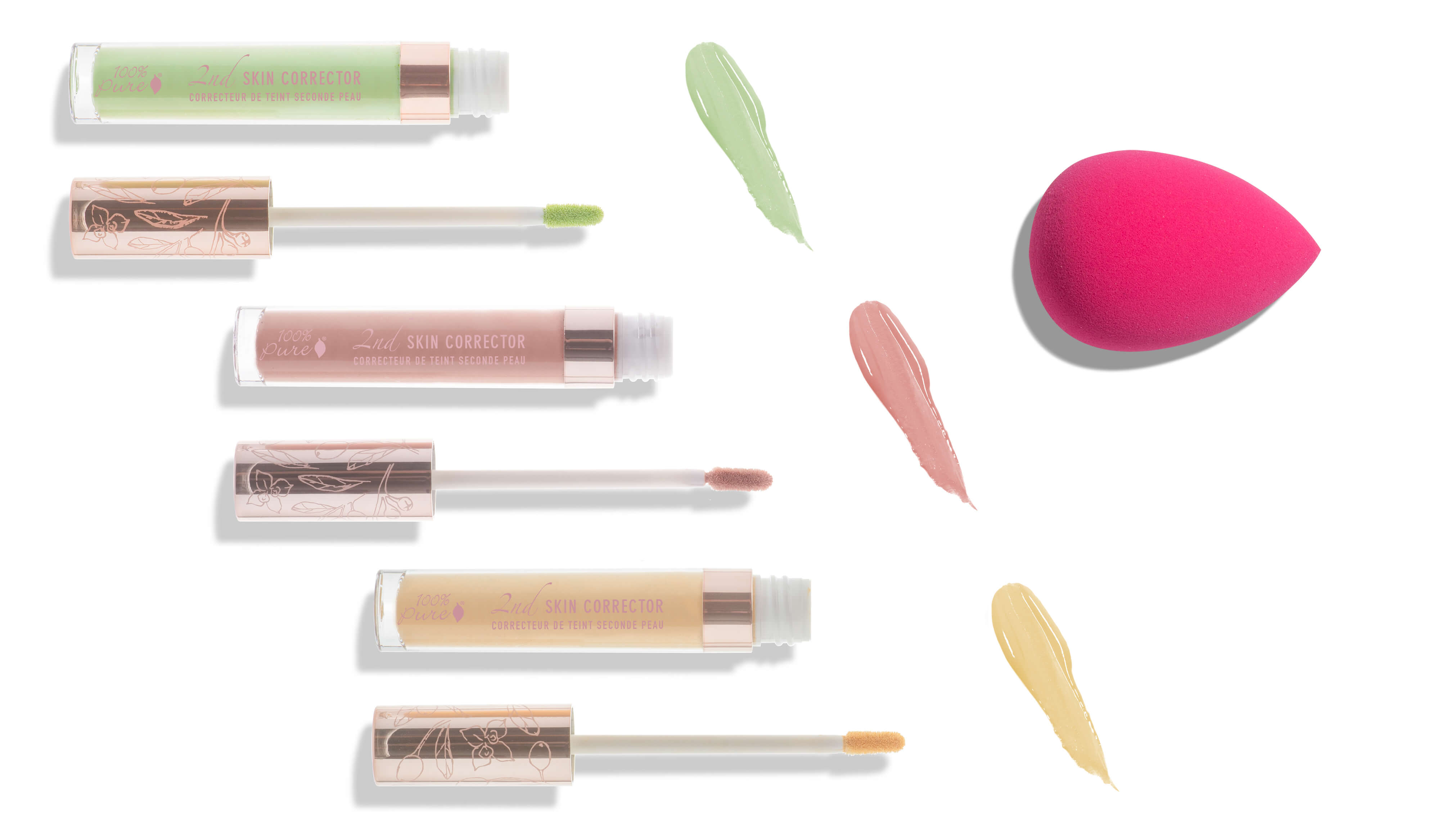 2nd Skin Corrector
We've officially completed the trifecta with three color boosted concealers! Just like Lucy had Ethel, everyone loves a good dynamic duo. Your regular concealer over top of this undercover angel works like a dream to give you an airbrushed complexion straight out of a magazine.
Tip #7: Tap in a green concealer for red, inflamed acne and rosacea.
End your redness woes with a green corrector that neutralizes that irritated complexion. While this concealer looks scary, we promise its green but not mean. Medium to full coverage means that even freckles will fade into the well concealed abyss.
Tip #8: Balance blue with a yellow concealer.
Finally, a way to be rid of those veiny eyelids and under eye bags! Yellow tones help to neutralize blues and purples, for healthier tone and a bright, awakened glow.
Tip #9: Balance tone with a peach concealer.
A true transformer, our peach color corrector is purely heaven sent. Real pigments from peach, apricot, goji berry, and carrot correct even the darkest forms of hyperpigmentation, like those often associated with melasma and sun damage. Peach concealer also helps to brighten sallow skin, and illuminate deep complexions.
Dark circles? Gone. Clear skin? She's just arrived.
Tip #10: layer your concealers, with caution.
Remember before, when we said to add a single, thin layer of concealer? That's still essentially true – except, in the case of using color correctors. Feel free to layer your regular concealers and foundation over your color correcting concealer. Just be sure to lightly dust with powder to set between layers, and use a very light hand. It also helps to apply your concealers with the same tools (brush, sponge, or fingers), to get a similar level of coverage and finish while keeping your entire natural concealer look consistent and fresh.
We carefully hand-select products based on strict purity standards, and only recommend products we feel meet this criteria. 100% PURE™ may earn a small commission for products purchased through affiliate links.
The information in this article is for educational use, and not intended to substitute professional medical advice, diagnosis, or treatment and should not be used as such.
Sign up to our email newsletter for more blog updates and exclusive discounts.
< Older Post | Newer Post >