How to Make a Matcha Bath
Try a matcha tea bath recipe for smooth, radiant skin
Posted on February 16, 2022
Written by: 100% PURE®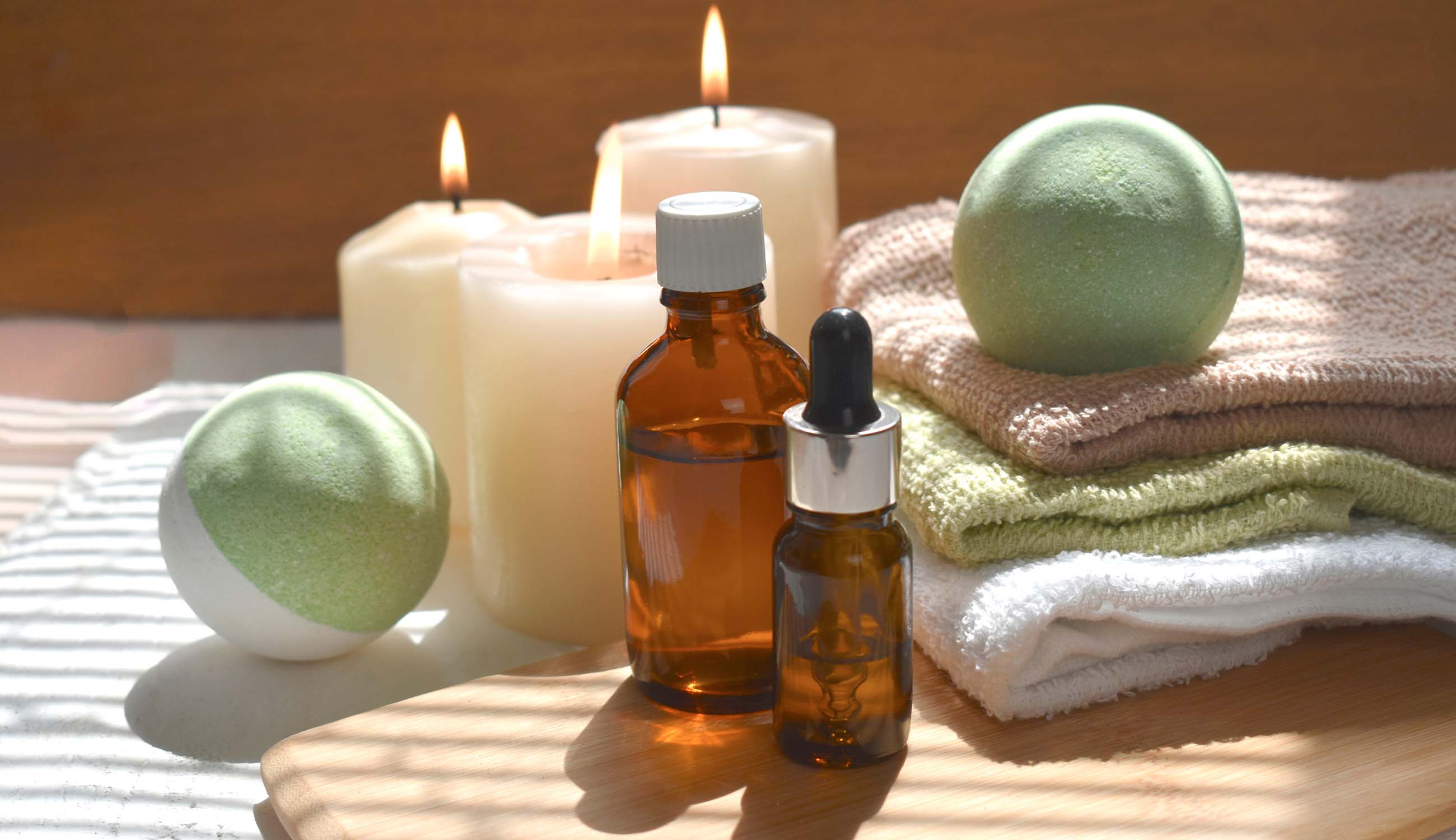 It's no secret that skin can become a bit drier, itchier, and more irritated this time of year. And while you're trying to keep dryness and redness at bay, your overall self-care may be on the back burner. It's time to reclaim yourself, attain a few moments of peace, or simply luxuriate in self-care with a delicious matcha… bath. Yes, that magical tea is not just for sipping – it has bountiful bathing benefits!
Let's dive right into the skin-loving benefits of matcha tea. Find out how to pamper yourself with a DIY matcha tea bath soak sure to leave your mind, skin, and body refreshed.
What Skin Benefits Can You Get from a Matcha Tea Bath?
We know there's a certain magic when it comes to baths, from bubble baths and salt baths to even Cleopatra's milk soaks. Sure, a great, long soak will help our stresses and troubles to float away. But bathing in skin-loving matcha will have you floating in the most heavenly DIY spa experience ever.
#1: Reduces redness
Matcha is a rich source of powerful antioxidants, making it an all-star at reducing redness. It can also slow skin cell production that can contribute to flaking and irritation. So, if you're suffering from redness, eczema, or psoriasis, matcha can help soothe your skin.
#2: Combats inflammation
The high content of polyphenols in matcha have natural anti-inflammatory properties. They reduce redness, swelling, and irritation, especially for those who suffer from "backne". It can also help unclog and detoxify pores.
#3: Promotes more even and toned skin
The high content of EGCG found in matcha promotes smoother, more supple skin. This is due to its ability to rejuvenate skin cells and support skin structure. The powerful antioxidants in matcha fight against hyperpigmentation and sun damage.
#4: Calms and softens the skin
Matcha contains anti-inflammatory polyphenols called catechins. These are powerful antioxidants, making a matcha tea bath a great soaking option for potentially sensitive skin or reactive skin. Matcha also contains skin reparative and softening vitamin E.
#5: Targets free-radical damage
Matcha EGCG is also a very powerful free-radical scavenger. It reduces the oxidative stress that can accelerate dark spots and sun damage. This is great in case you were not zealous enough with sunscreen last summer.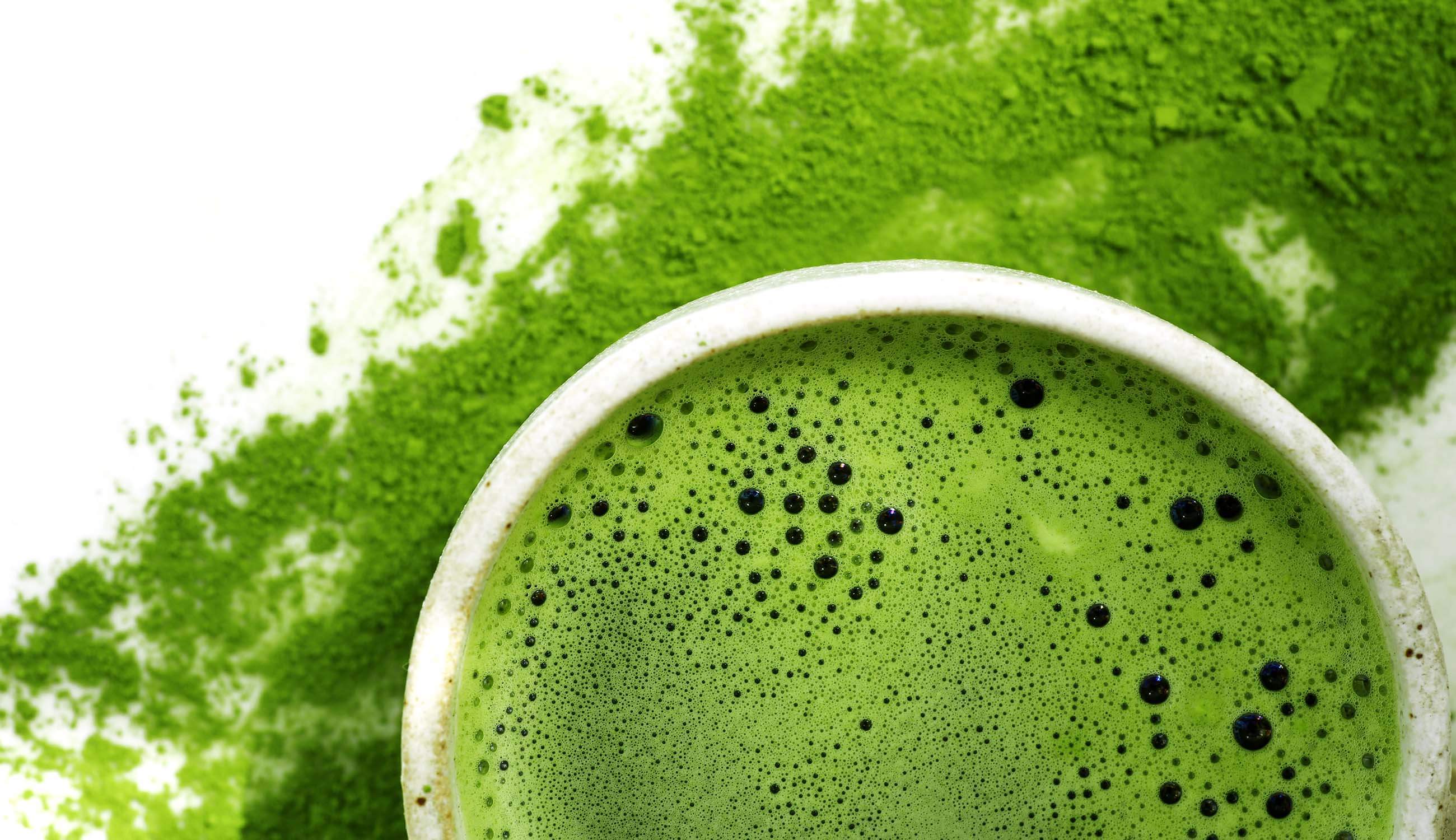 What You'll Need for Your DIY Bath Soak
Before we get started, we'll first reiterate how a hot matcha tea bath soak can be beneficial for you. More than just a source for beauty and skin benefits, soaking in warm water also has soothing effects on the mind and body. When you add matcha tea, you can escape into a mini green sea of your own making.
Here are the ingredients you'll need plus some options to take your spa-like retreat to the next level:
DIY Bath Soak Recipe
3 tbsp. organic matcha

1 cup coconut milk

3-5 organic green tea bags
Optional:
3-4 drops chamomile or rose essential oil
#1: Pure matcha powder
Your body deserves the best. Give it some extra TLC and opt for ceremonial grade USDA certified-organic matcha. This is high-quality matcha that is free of radiation, pesticides, and heavy metals.
#2: Coconut milk
This skin-nourishing ingredient has incredible benefits for your skin, such as anti-inflammatory properties to reduce redness. It also leaves your skin moisturized.
#3: Organic green tea bags
Combining dynamic skin-hero ingredients like matcha and organic green tea will give your bath many beauty perks. Green tea is full of antioxidants and is great for detoxing the body and calming inflammation.
#4: Optional ingredients
If you want your skin to feel silky smooth, you can also add chamomile or rose essential oil to your DIY bath soak. Chamomile has great benefits to calm, heal, and soothe skin. Rose is excellent for softening and conditioning the skin – plus, it smells divine!
How to Make Your Matcha Tea Bath
A matcha tea bath is a simple, affordable way to help reduce redness and soothe skin while allowing you some R&R. Here are several tips to make your bath a great experience:
Step 1: Set the bathtime mood
Since this is a soothing matcha tea bath soak, step up the relaxation factor by lighting a few candles around the tub and switching off your bathroom light. You may even want to take a cup of matcha tea with you.
Step 2: Allow ingredients to set
Add your ingredients into a bath of warm water. At this point, you can add any desired additional ingredients for extra soothing benefits. Wait about 2-3 minutes for the super ingredients to mingle.
Step 3: Matcha tea bath time
Soak for about 15-20 minutes in a warm bath, gently massaging the matcha-infused water onto your skin. Use a washcloth soaked in the water to drape over areas of irritation or inflammation.
Step 4: Dry time
Pat the skin dry once you get out, avoiding rubbing. Follow with a nourishing body cream or body oil for overall moisture.
After your matcha tea bath soak, revel in your radiant skin and newfound relaxation. Bonus: baths are great for a good night's sleep. That's not only because they're relaxing, but also because our body temperature tends to drop once we leave the bath and re-enter the cool air. This may help improve sleep quality. Here's to better mind, body, and zzz's!
We carefully hand-select products based on strict purity standards, and only recommend products we feel meet this criteria. 100% PURE™ may earn a small commission for products purchased through affiliate links.
The information in this article is for educational use, and not intended to substitute professional medical advice, diagnosis, or treatment and should not be used as such.
Sign up to our email newsletter for more blog updates and exclusive discounts.
< Older Post | Newer Post >