The Function of Chamomile in Skin Care
How to use chamomile for skin, plus which products to try
Posted on February 10, 2022
Written by: 100% PURE®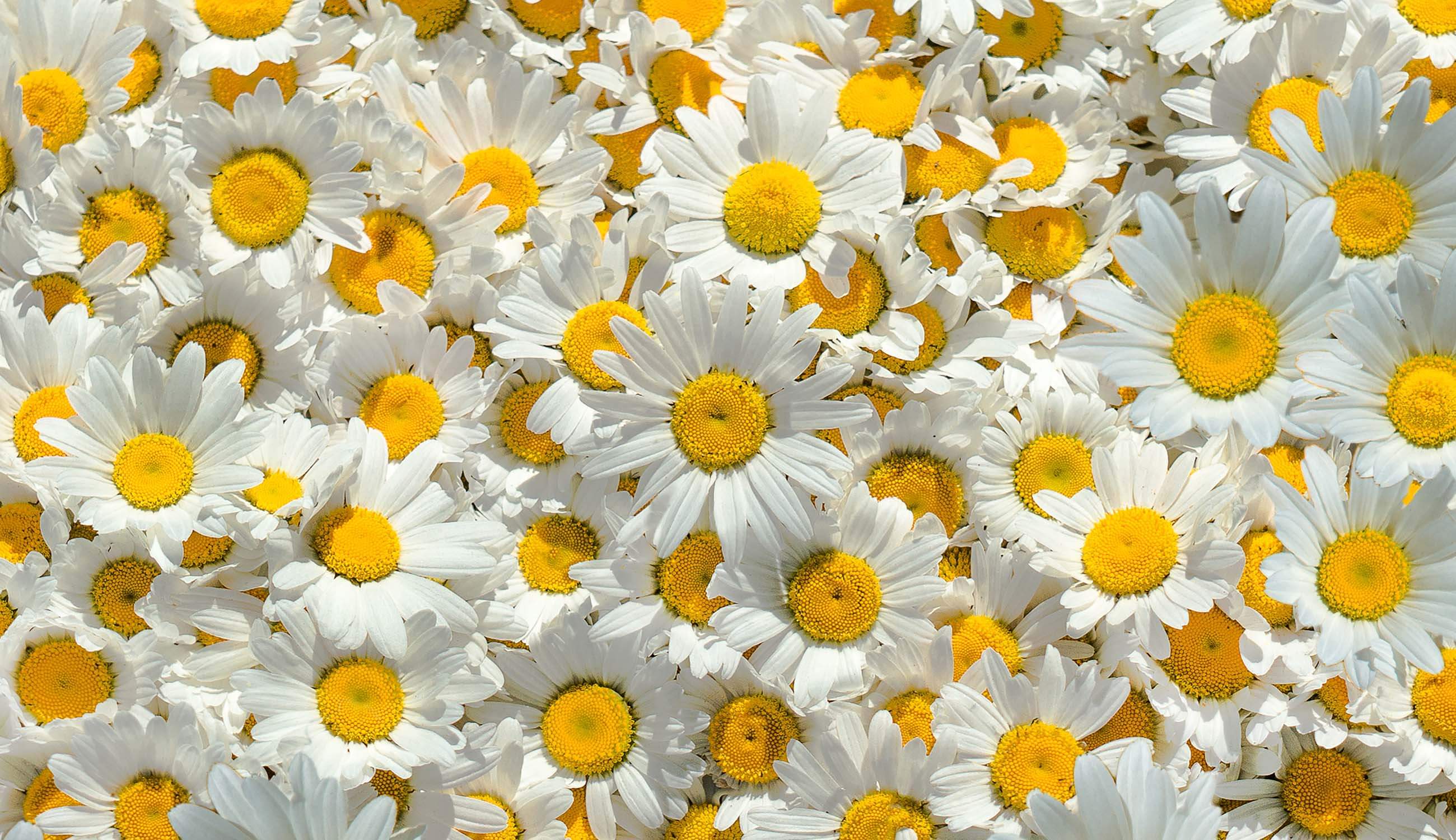 Winter showers mean flowers – in our skin care routine, that is. When it comes to lovely, vibrant, fresh-smelling blooms, we like them on our faces just as much as we like them in vases.
Flowers have a way of not just uplifting our spirits but improving the way our skin looks and feels. Take, for instance, chamomile for the skin. This springy blossom looks carefree and unassuming. But beyond the tiny petals and bright yellow bloom comes a full spectrum of skin care benefits. Let's explore some of the many chamomile benefits for skin.
The Many Chamomile Benefits
If everything we needed for our skin was put into one little flower, chamomile just might be it. It's said that the Egyptians and Greeks used crushed chamomile, chamomile tea, and different preparations of chamomile for the skin. The chamomile benefits for skin include a wide range of both calming elements and boosting features to support harmony in the skin and enhance appearance.
Known to be soothing, calming, and anti-inflammatory, chamomile is a great choice for sensitive skin types and irritated skin. Not only does chamomile address irritation, but it is naturally lightly hydrating. And thanks to its flavonoid content, chamomile is healing, anti-acne, and aids in a clearer complexion.
Seeing a Difference with Chamomile for Skin
Chamomile benefits the skin by helping it to look clearer and smoother. It brings it more in harmony. The light fragrance is natural to the flower – not synthetic and irritating. That means sensitive skin types can feel safe testing chamomile for skin care.
Chamomile benefits skin that's recently been burned or aggravated from sun exposure. And because chamomile has a moisturizing effect on the skin, it's a gentle and comforting option to treat dry skin or skin suffering from redness.
The calming, hydrating qualities of chamomile go a long way. This helpful impact promotes healing and improvement for skin afflicted with sores, rashes, and inflammatory conditions like acne – even chronic acne – eczema, and rosacea.
A little-known quality about chamomile is that it contains antioxidants, which are great for inhibiting signs of aging caused by free radical damage. And in the same way that chamomile benefits irritated or scarred skin, chamomile is shown to improve scarring and hyperpigmentation for a clearer complexion.
As we age, our skin may suffer from increased redness and dryness. Chamomile benefits the skin by contributing light, soothing hydration. That not only helps to ease dryness topically but can help to bring skin to a moisture equilibrium over time.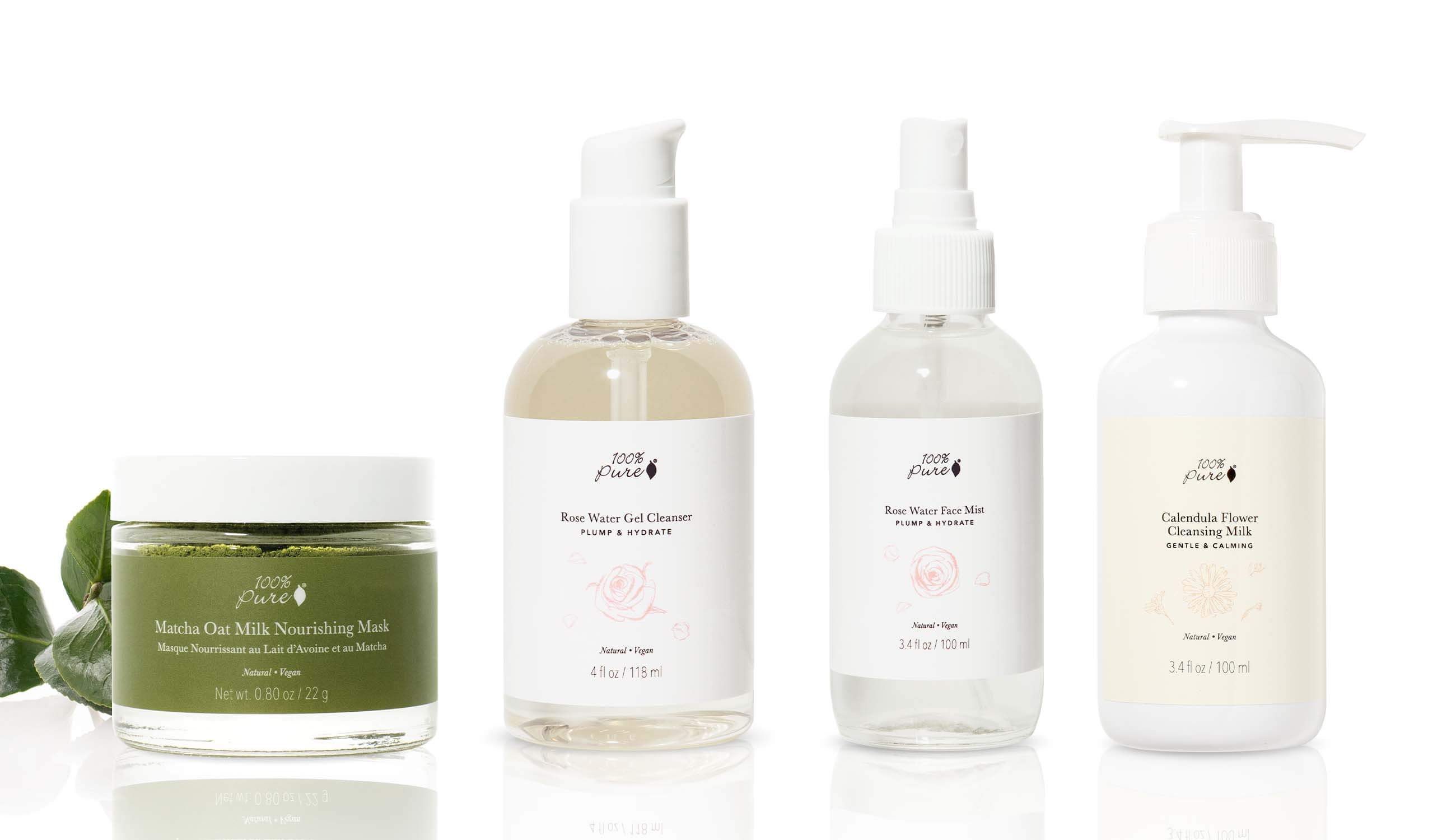 General Uses of Chamomile for Skin
So now we know that calming, reduced redness, improved hydration, clearer complexion, and anti-aging support are all chamomile for skin benefits. But how does this actually look when applied to our skin care?
When we think about the various benefits of chamomile for skin, there's the idea that some products are probably going to be better for reaping those benefits than others.
Take, for example, the calming and soothing effect that chamomile has. It would probably be less effective trying to calm our skin with a face scrub – a process that is physically abrasive for the skin even when we're being gentle. We'd see more calming with a product that lingers on the skin like a serum or cream; something that can sink in and continue to work with our other products.
When shopping for chamomile for skin products, we want to look for applications that are in alignment with the benefit we're seeking. For calming and added hydration, check out serums and face moisturizers.
To address breakouts, scarring, and hyperpigmentation, we'd look to cleansers and toners, or even face masks. And when it comes to chamomile being anti-aging, looking for a skin oil infused with this multi-tasking floral might be our best bet.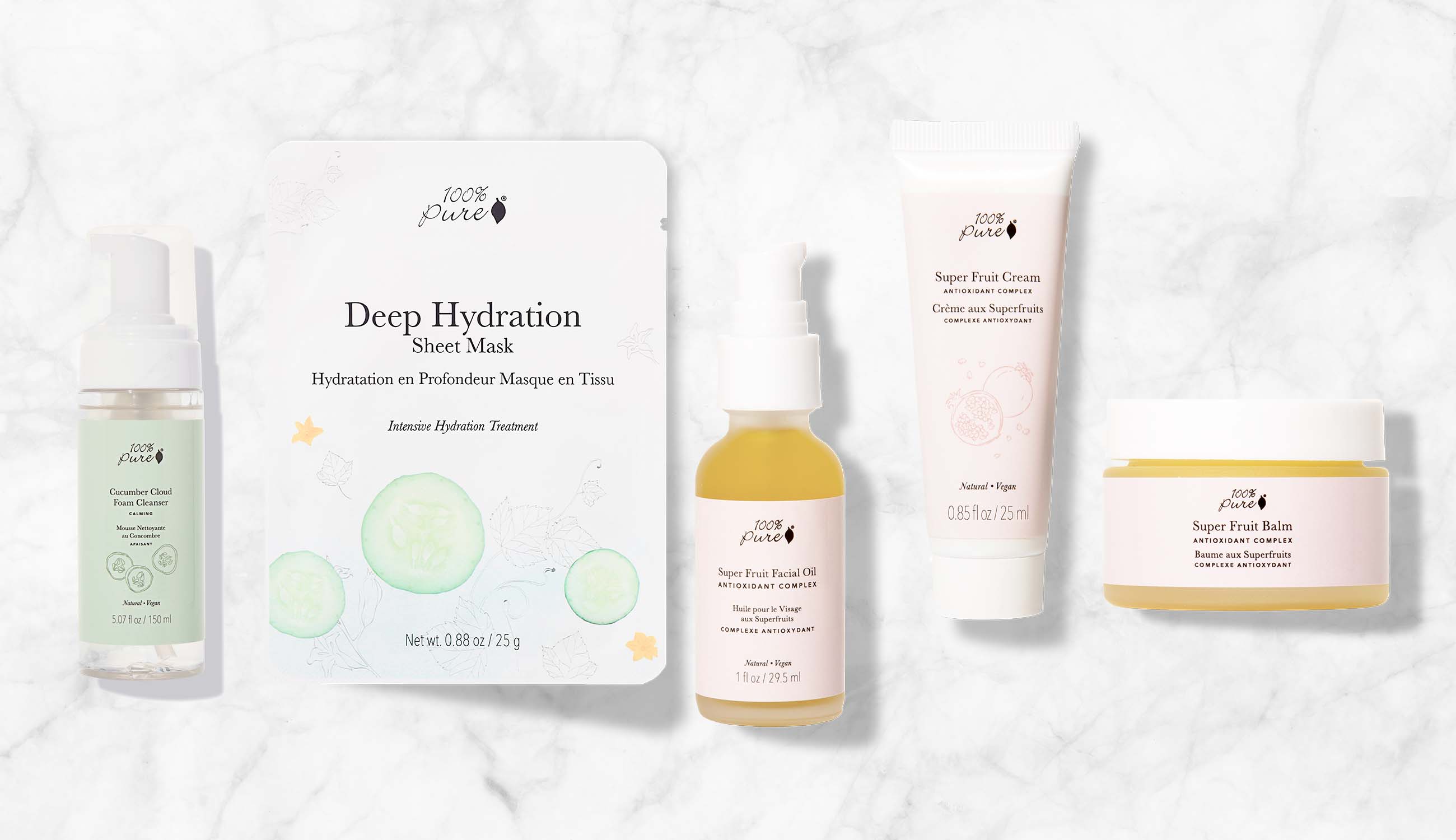 Formulas Featuring Chamomile for Skin
We asked, now we're ready to receive all the chamomile benefits this unassuming but potent blossom has to offer. These products have chamomile for skin built-in!
Matcha Oat Milk Nourishing Mask
Our queen in green, matcha, makes a powerful treatment to address active breakouts and inflammation, dull, stressed skin, and unwelcome redness. When combined with chamomile extract, along with rose and hyaluronic acid, our skin feels calmed, glowy, and refreshed.
Rose Water Gel Cleanser
Like a breath of fresh air on the skin, this bouquet of calming florals gently extracts dirt for a clean that leaves skin balanced and soothed. Rose water and chamomile along with toning white tea and anti-acne calendula treat dry, red, inflamed skin suffering from a breakout with ease. The result? A smooth and supple finish.
Calendula Flower Cleansing Milk
Fancy a velvety face wash that works well for any skin type or climate? this gentle and hydrating aloe-based cleanser lightly washes over the skin. Formulated with healing and calming extracts like chamomile, sea buckthorn, and calendula, this cleansing milk is perfect for dry skin, sensitive skin types, and harsh, cold climates.
Cucumber Cloud Foam Cleanser
Like bathing the skin in a creamy springtime cloud, this cleanser is an ultra-hydrating experience that brings glowing, brighter skin to the surface.
Deep Hydration Sheet Mask
What's self-care without a sheet mask? Treat active breakouts and old scars, dry skin, and redness or irritation with this tall drink of aloe, cucumber, chamomile, and brightening ginseng.
Rose Water Face Mist
Prime, touch up, or just treat the skin with a floral kiss of white tea, calendula, chamomile, and rose for a blemish-free pearly, hydrated glow.
Super Fruit Facial Oil
Unstoppable glow, brighter, more supple skin, perfect hydration, and a clearer complexion are all made a reality with this antioxidant-rich silky fruity-floral oil.
Super Fruit Balm
Protect the skin's surface and fortify the moisture barrier with a sealing balm infused with vitamin E and antioxidant fruits for a renewed glow. Creamy and rich for normal and dry skin types, kiss irritation and redness goodbye with this floral facial treat.
Super Fruit Cream
Nothing says luxury quite like this superfruit cream loaded with anti-aging antioxidants and a hydrating floral medley to nourish dry, normal, and sensitive skin types.
We carefully hand-select products based on strict purity standards, and only recommend products we feel meet this criteria. 100% PURE™ may earn a small commission for products purchased through affiliate links.
The information in this article is for educational use, and not intended to substitute professional medical advice, diagnosis, or treatment and should not be used as such.
Sign up to our email newsletter for more blog updates and exclusive discounts.
< Older Post | Newer Post >