Benefits of Using Rose Water for Skin
Breaking down rose water vs. rose hydrosol benefits for skin
Posted on May 11, 2021
Written by: 100% PURE ®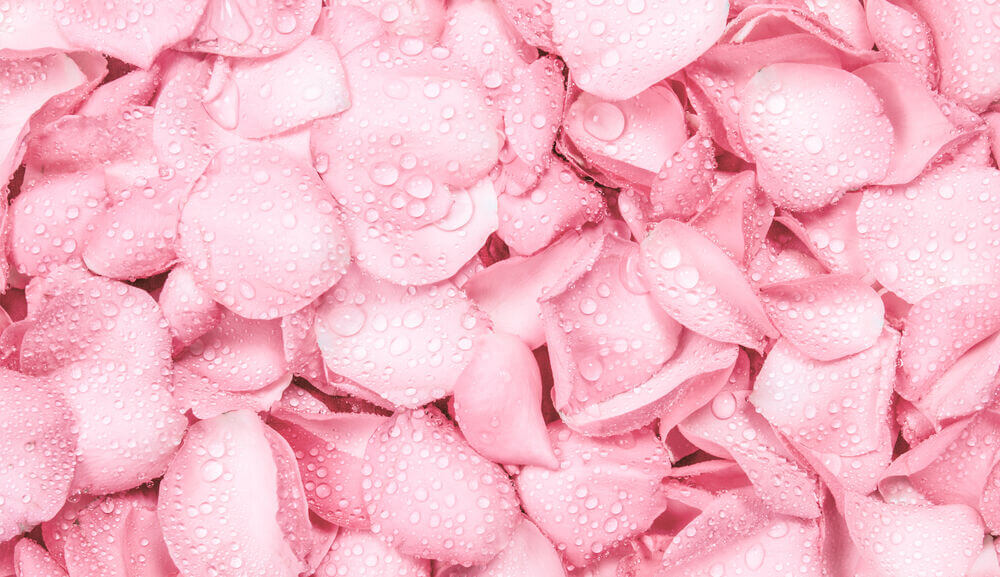 We all know a rose is the flower of love: soft, fragrant, and eternally romantic. But this elegant bloom is more than just a declaration of love; it's also an amazing skin care ingredient known for hydrating, skin-soothing benefits.
We'll dig into why this iconic flower is one of the most sought-after treatments for skin, and how this lovely tonic differs from rose hydrosol – plus how to fit this rosy companion into your beauty routine.
What's the Difference Between Rose Water and Rose Hydrosol?
Both are fragrant liquids derived from roses, and are so similar they're often used interchangeably. Both rose water and rose hydrosol offer similar benefits: hydration, anti-inflammatory properties, and the ability to soothe irritated skin. The key difference, however, lies in a matter of their concentration.
Pure rose water is water that has been scented with rose petals or rose essential oil. The water contains a small percentage of rose oil, and is more affordable than pure rose oil or rose hydrosol. Rose water is known for its fragrant aroma, and many even consider the scent to be highly aromatherapeutic. It also has a long history of hair and skin usage dating back to Ancient Persia, as early as the 10th century.
Rose hydrosol is the aromatic water that remains after steam-distilling of roses. While hydrosols have the same properties as essential oils, they are much more concentrated. Thanks to a high concentration of antioxidants, rose hydrosol has many potential benefits for skin. As a water-based ingredient, rose hydrosol makes a fantastic addition to cleansers, serums, and other products with a fluid consistency.
8 Benefits of Rose Hydrosol for Skin
With its stellar hydrating and soothing abilities – plus anti-inflammatory and antibacterial powers – it's no wonder rose hydrosol has become so popular in skin care.
There are innumerable benefits of this lovely, fragrant tonic. We're covering the top benefits for your skin, and identifying which skin types can get the most from this delicate ingredient.
#1: Reduces redness
Should some redness flare up on your skin, rose hydrosol can minimize its appearance – and any accompanying irritation. It's one of the better known ingredients used to calm and soothe sensitive skin.
#2: Moisturizes
Moisture is key for healthy looking skin, and rose hydrosol is a natural hydrator. The natural oils in rose hydrosol provide light moisture and cooling hydration.
#3: Calms inflammation
With its anti-inflammatory and antibacterial properties, rose hydrosol can provide relief for those suffering from irritated skin, acne, eczema, and psoriasis.
#4: Balances skin
Thanks to its ability to clarify and balance skin, rose hydrosol can help maintain the skin's natural pH balance and help control excess oil – great news for oily skin types!
#5: Minimizes pores
Rose hydrosol can help remove pore-clogging impurities and diminish the appearance of enlarged pores for a more toned, smooth complexion.
#6: Helps damaged skin
Rose hydrosol contains a high concentration of antioxidants, which are beneficial for reducing signs of environmental damage. For this reason, rose hydrosol may help to fortify skin cells against sun damage while offering regenerative benefits for sun damaged tissue.
#7: Supports aging skin
Rose water and rose hydrosol have long been used to help skin age gracefully. Rose can help diminish the appearance of fine lines and wrinkles while helping to plump and firm the skin.
#8: Replenishes dull, dehydrated skin
Since rose hydrosol removes impurities from skin, it can make skin appear more vibrant. When skin is dehydrated it tends to look dull, which in turn can amplify other minor impurities in the skin. With its perfect balance of hydration, moisture, and toning capabilities, rose hydrosol can instantly revitalize the skin.
Rose Water and Rose Hydrosol Skin Care
We've made it easy to incorporate rose water or rose hydrosol into your routine. Keep reading for the top products that will benefit all skin types, especially dry or sensitive.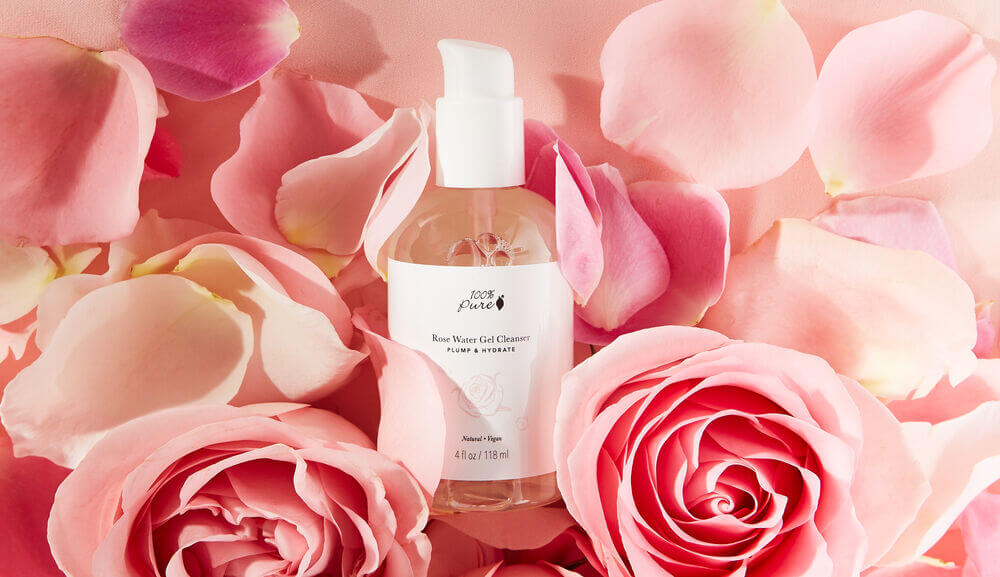 #1: Rose Water Gel Cleanser
Thoroughly wash away the stress of your day with this gentle, skin-softening cleanser. Made with fragrant Damask rose and calming calendula flower, this liquid gel cleanser employs balancing rose hydrosol to restore and protect the moisture barrier.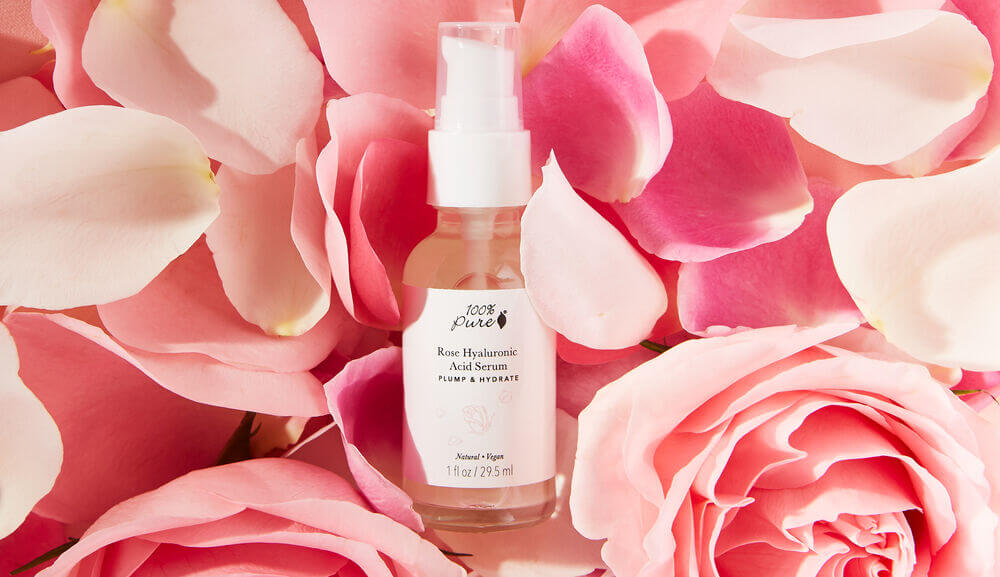 #2: Rose Hyaluronic Acid Serum
With the help of rose hydrosol, this skin-plumping serum combines the soothing, cooling effects of aloe vera with fragrant, redness-reducing rose. Toning white tea and plumping hyaluronic acid complete this recipe for dewy, youthful looking skin.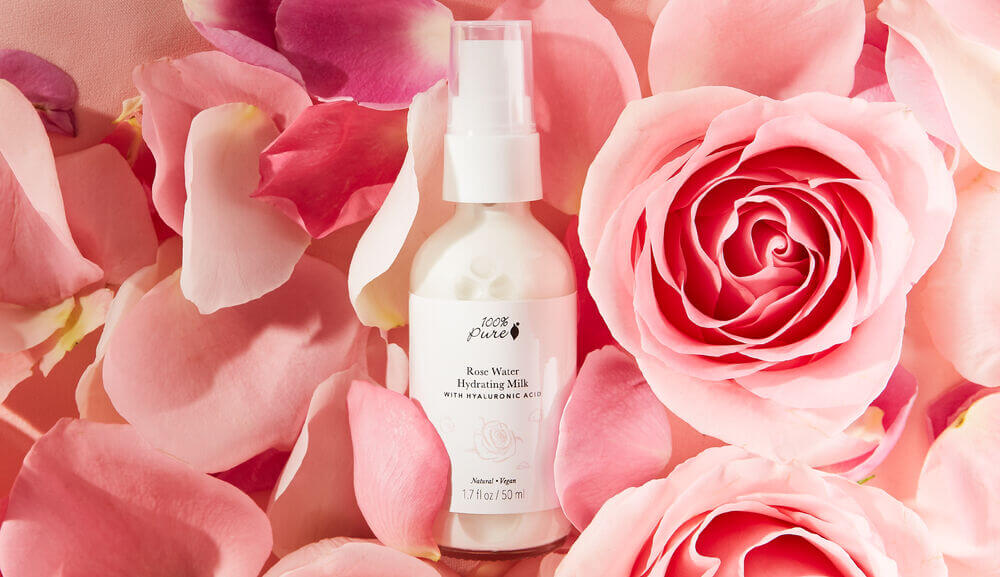 #3: Rose Water Hydrating Milk
This feather-light, fast-absorbing moisturizer leaves dry skin feeling petal soft without even a trace of oily residue. Rose hydrosol and hyaluronic acid ensure skin feels instantly hydrated with every application.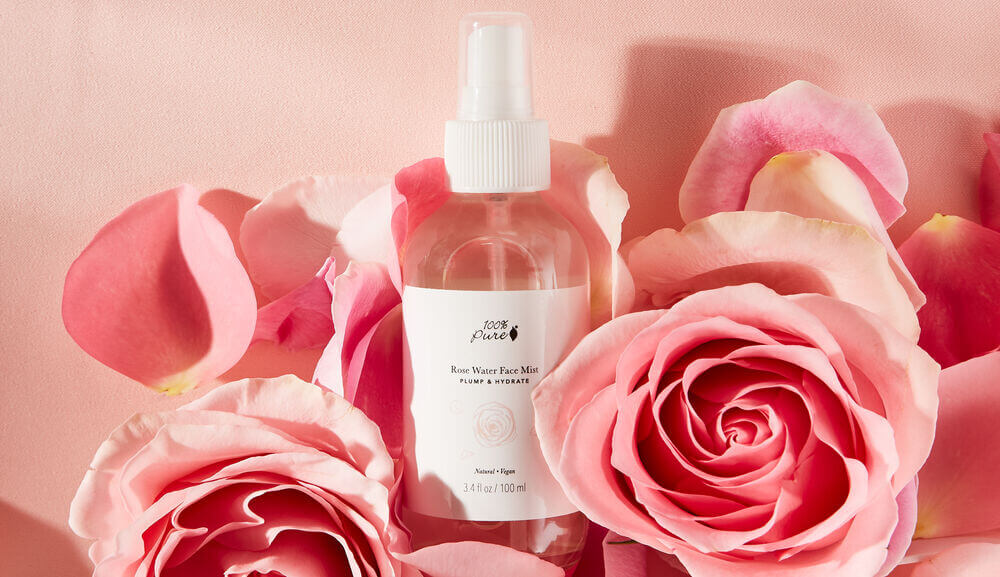 #4: Rose Water Face Mist
Go beyond your average rose water mist with a super boosted formula featuring hyaluronic acid, aloe vera, and white tea. With its aromatic rose fragrance, this face mist offers additional support to reduce redness and condition the skin.
#5: Cucumber Cloud Foam Cleanser
This ultra gentle foaming face wash replenishes thirsty skin cells with cucumber juice and aloe vera. Rose hydrosol soothes irritated skin and calms redness for a face that's perfectly balanced post-cleanse.
#6: Calendula Flower Cleansing Milk
This floral fantasy does wonders for the skin. This cleansing milk delivers a kiss of moisture and hydration with rose hydrosol, calendula, and chamomile to gently lift away impurities without drying the skin.
Whether you choose to use rose water or rose hydrosol for skin, you're guaranteed to reap the benefits of this legendary flower. Make this powerful floral a part of your daily routine – you can even use rose hydrosol for hair!
We carefully hand-select products based on strict purity standards, and only recommend products we feel meet this criteria. 100% PURE™ may earn a small commission for products purchased through affiliate links.
The information in this article is for educational use, and not intended to substitute professional medical advice, diagnosis, or treatment and should not be used as such.
Sign up to our email newsletter for more blog updates and exclusive discounts.
< Older Post | Newer Post >